Something for everyone at the Better Half
As a Kemptown local I very rarely have a reason to venture further than my front door, some call it tribalism I would call it laziness, if everything you need is right in front of you why bother? This lazy approach to living has been thoroughly debunked by a visit to the Better Half – a pub at the other end, Hove to be precise, that I would never have found, or thought I was missing, but now I know about it I can't wait to go there again.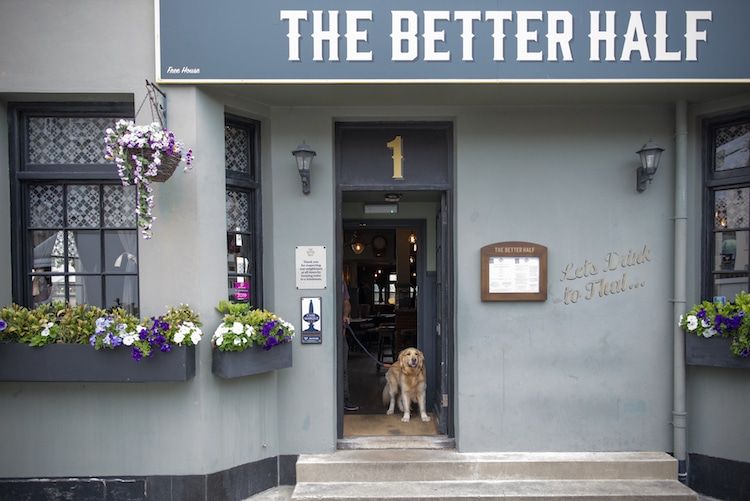 The first thing I noticed about the Batter Half is its almost secret location, it's a real find, a gem of a pub that if you stumbled across it while on your holiday, you would feel like you had struck gold. If you're looking at a map it's just around the corner from Hove Lawns, which makes it the perfect pub for a post-sea front chill and a bite to eat.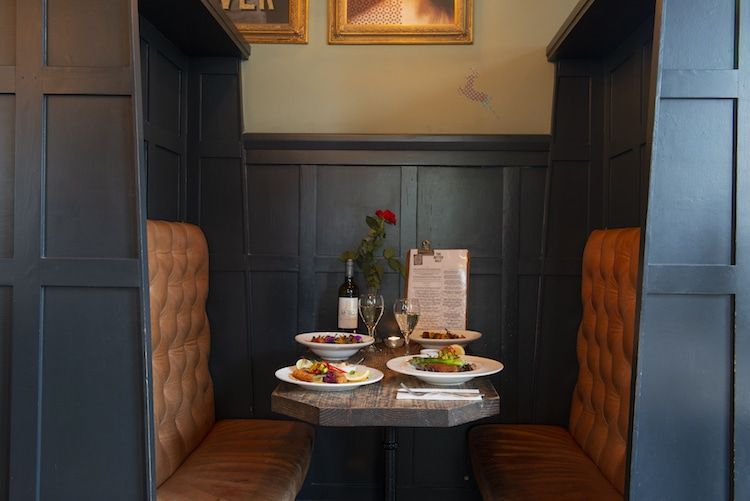 When you walk into the Better Half, you can't help but notice the care that has gone into creating a pub that is welcoming and yet retains its local heart; the atmosphere buzzes with the sound of people enjoying each others company while at the same time managing to feel intimate.
It's a good honest pub with a thoughtful edge.
Something for everyone
The Better Half has everything you need for a cosy evening – an excellent wine selection, a rotating choice of craft beers (current favourites are the Citra IPA and the Anytime IPA), an extensive pick of gins which make up a large chunk of their long drinks menu (think cocktails but without the sex-on-the-beach vibes) and, for the designated driver, there is an ample soft drink selection and a steampunk coffee machine which is a sure sign that the coffee is excellent. The seating is vast and comfortable (loving the Persian rug upholstery!) and the menu has a little something for everyone.

Starters to share
We decided to share the Walnut, Roasted Garlic and Chickpea pate as our starter and were immediately blown away, I found myself asking 'why don't I eat this every day?' The dish came with warm bread and a side of mango chutney but could easily have been paired with falafel, crudité, tempura or even kebabs and it would be perfect. The texture is reminiscent of satay – smooth but with a walnut crunch and the flavours give a nod to Morocco but not in an overpowering way; the addition of the chutney is inspired, adding a fruity kick.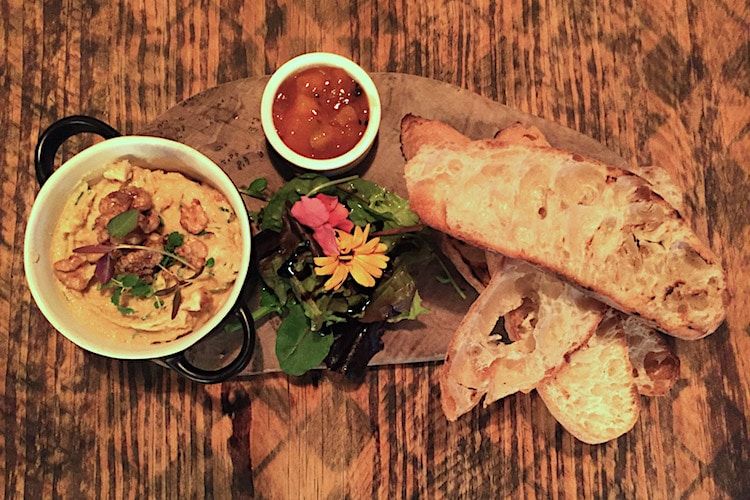 Classic mains with a modern twist
Our mains arrived and both plates were stacked full of beautifully cooked food. Our table was overcome with the silence of two people shoving food into their pie holes, interspersed every so often with 'mmmmm…this is so good' and 'wow you have to try this'.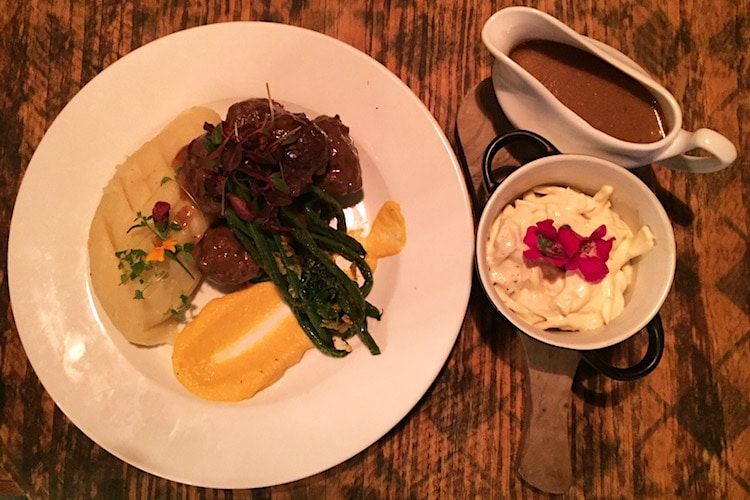 We went for the special of Traditional Norwegian Meatballs with Horseradish Mash, Swede Puree, Celeriac Remoulade and Goats Cheese Gravy. The meatballs were expertly crafted and benefitted from the quality of the meat they had been made from. The pairing of horseradish mash with the meatballs gave the dish a grounding in bangers and mash territory but with a twist.
The winner of the dish was the goat's cheese gravy which should be a staple of all pubs and celeriac should never be served without remoulade from this day forward.
If you are in the area, go to the Better Half and get the meatballs while they are still there, a pub special waits for no man.
Perfect salmon
For our other main we went for the classic Grilled Salmon Fillet with Seasonal Greens, Cherry Vine Tomatoes, New Potatoes and Hollandaise Sauce. The salmon portion was generous and cooked to perfection – crisp skin with a pink, melt-in-the-mouth fillet. Each element of the dish complimented the next – the full roasted flavour of the cherry tomatoes especially adding depth and sweetness and the hollandaise sauce adding an accent to the potatoes and veg, all melding together into a delightfully light yet satisfying meal.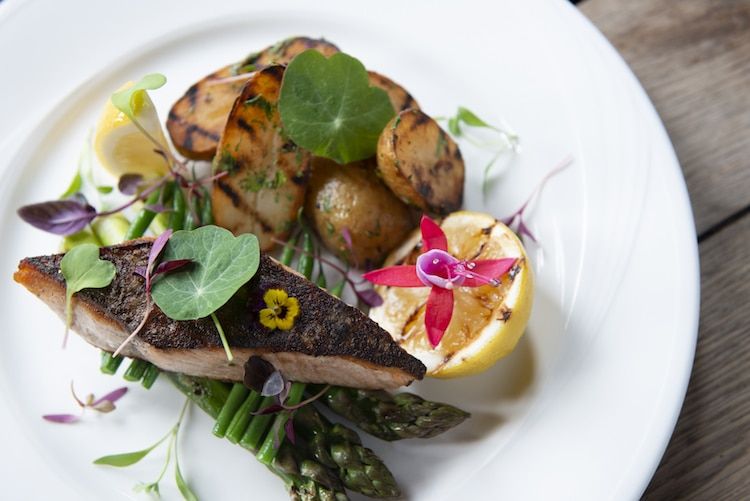 Just desserts
Even though we were stuffed we couldn't leave without sampling at least one dessert. We went for the old favourite – Sticky Toffee Pudding with Hot Toffee Sauce and Vanilla Ice Cream, and as you can imagine we were not disappointed. The flavour was exactly that of childhood memories. I liked the addition of frozen raspberries that were liberally scattered over the dish as they added a tartness which my adult self enjoyed very much.

'I know just the place'.
There is so much to like about the Better Half that I feel as if I've only just touched the surface. There is a whole burger menu to explore, a cheese board option and of course, there are Sunday Roasts that must be tried. If you want a pub that will impress parents and friends alike, that's classy yet quirky (just like Brighton itself) with good food to boot, the Better Half is the place. It's the perfect 'I know just the place' kind of pub – at once intimate yet spacious, tucked away but close to everything; it's a modern twist on that much-loved establishment, the local.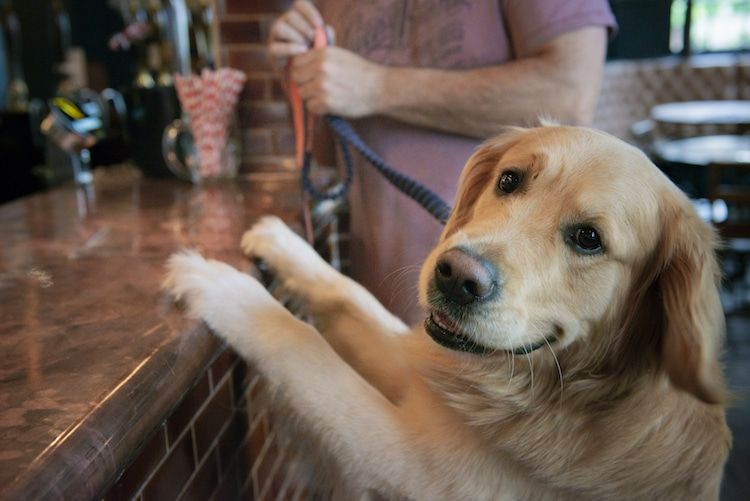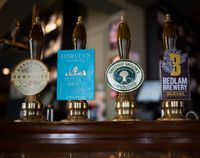 Want to know more about The Better Half Pub – Hove?
Find Out More