They really are the Better Half!
It is a lovely Wednesday evening, the sun is shining and Lucy and I want to spoil ourselves and avoid the kitchen at home.  No longer living in Hove it has been a while since we have visited the great pubs in that area and I miss them, so tonight we plan a nice walk and to visit some old haunts.  What better to start than visiting finalist of the Great British Pubs 2016 the Better Half.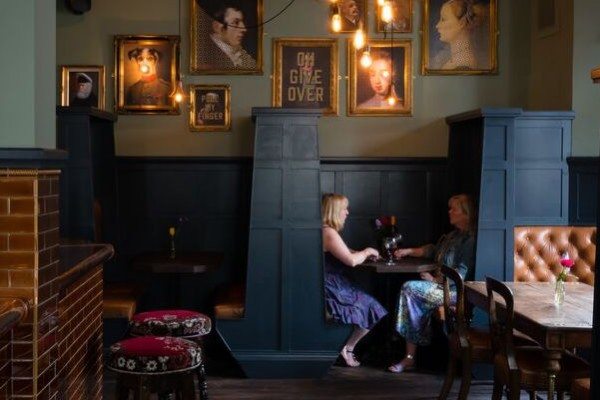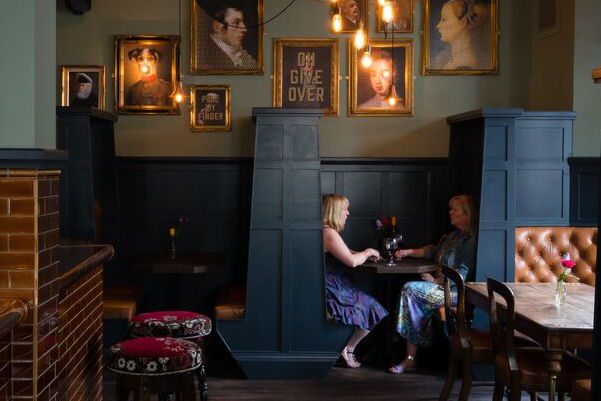 City's Oldest Boozers
Located just off the sea front in Hove this is one of our city's oldest boozers and the owner has city added the life back in to this great pub.  We moved before the pub could become one of our locals and I really feel I have missed out, so we are very excited to visit this evening and try out the menu we keep hearing so much about.
feels like a proper pub.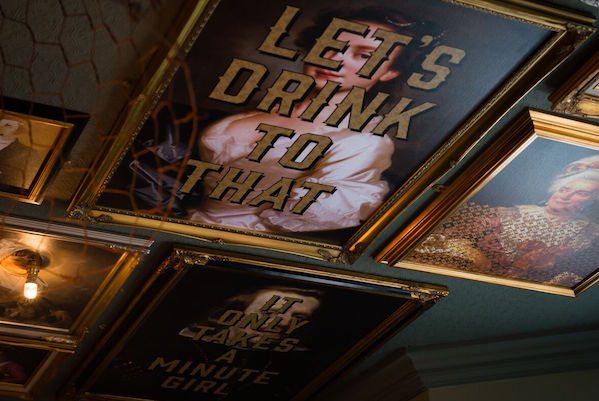 Greetings…
As we enter the pub we are greeted by the friendly staff at the bar, they show us to our little booth and hand us the food and drink menus.  The pub looks great, the green walls against the dark green panelling work so well with the old wooden furniture.  Our booth seats with the leather clad seating feel old and comforting and that they have always been a feature, the old paintings on the walls hanging with and elegance, the decor is warming, inviting and feels like a proper pub.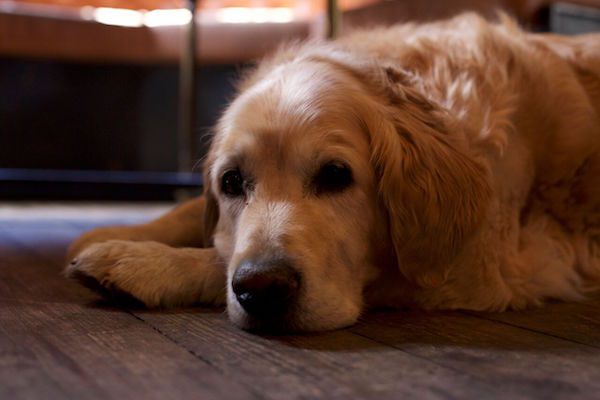 And for Drinks
As we have not long finished work we decide on the much needed drinks quickly.  Though they have a great selection of Ales on the menu I see that they have the Pilsner Urquell, I quickly order a pint.  I love the refreshing, hoppy taste that this lager gives with a note of bitterness. Lucy orders the Castillo Del Morro Airen Sauvignon Blanc, only a glass at this stage.  It is Lucy's favourite grape and this Spanish blend does not disappoint!  Crisp, dry and refreshing, everything you could wish in a nice glass of white wine.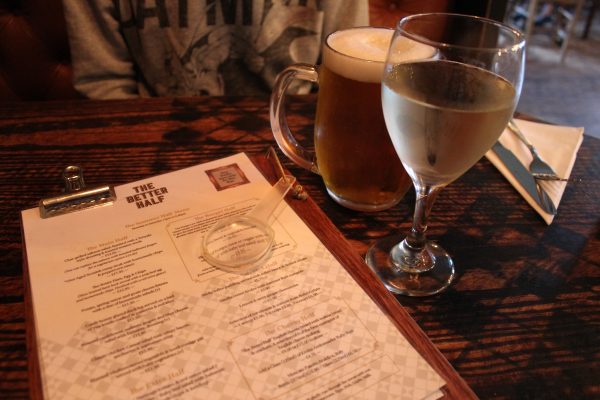 A Dish to Suit All Tastes
Looking at the great variety of dishes on the menu I feel there is a dish to suits all tastes, from the Char-grilled salmon salad with Teriyaki style dressing to the Roasted Mediterranean vegetable and lentil cottage pie.  For me the decision is simple, I order the Better Half Ham, Egg & Chips. Besides the great summer menu they have the bar snacks and also a great specials board, so make sure you keep an eye out or ask at the bar.  Lucy chooses from the specials board and orders the Red Mullet with a Spicy Tomato Salsa and over roasted new potatoes.
For me the decision is simple
As we sit back, relax and enjoy our drinks the Better Half brings a little reminder of why Hove is a great place to live and I miss the area a little.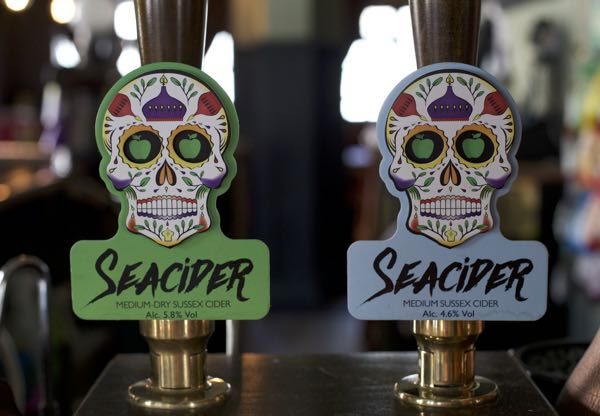 Positively Beaming
The food arrives and I am positively beaming, the Better Half Ham, Egg & Chips is no ordinary ham, egg and chips.  They make this with slow braised ham hock, which is mixed through with a small amount of capers and pickles.  Stacked in a tower which a poached nestled on top and a mixed herb leaf salad as garnish.  Accompanied by a quaint, silver bucket filled with delicious skin on chips.  The capers and pickles add a sharpness to the melt in the mouth ham hock, when you crack the egg yolk the richness brings everything together and of course it great to dip those perfect chips in.  A touch of mint in the garnish was an unusual but really pleasant surprise. This quite simply is hand down the best ham, egg and chips.  Perfect presentation only exceeding by the taste, please keep hold of this Chef!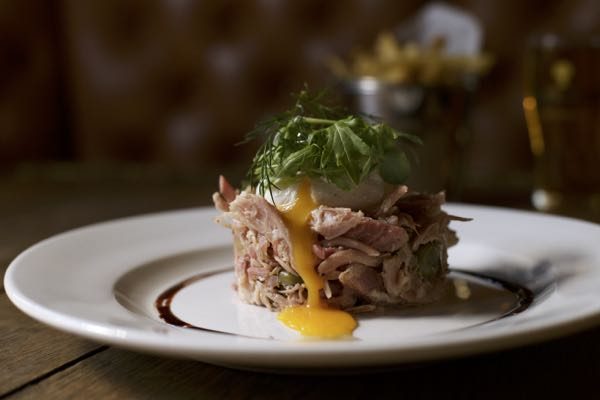 This quite simply is hands down the best ham, egg and chips.
Equally Impressive!
Lucy's dish is equally as impressive.  Two plump fillets of red mullet, resting atop the vibrant tomato salsa and bed of new potatoes just sings with colour.  Using a variety of types of tomato, both colour and size looks so appetising.  Red and yellows dancing around the little new potatoes, with the green garnish perfectly placed to add another dimension to the presentation.  The mullet has wonderfully crisped skin which I know pleases Lucy.  It is meaty in texture but the taste is of the sea, it is so fresh and the produce is clearly of the highest class.  The salsa has a nice heat through it without overpowering the juicy tomatoes, the potatoes still have a slight bite which I love rather than the overdone potatoes that so many serve.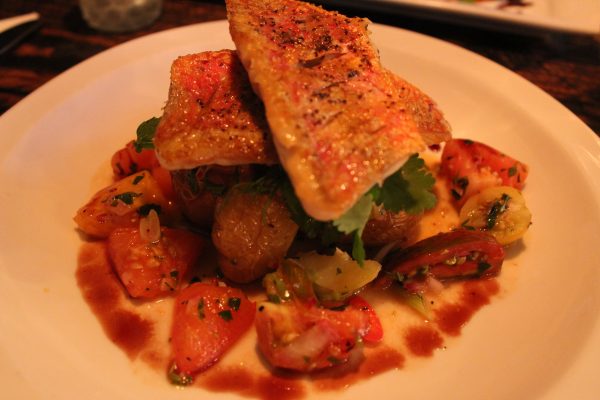 Culinary Wonders
made to order and made with pride
Everything is clearly made to order and made with pride, we are both very happy and speak very little as we devour these culinary wonders. Our plates are quickly cleared away as we thank them for a wonderful dinner, the waitress persuades to look at the dessert menu as we order another drink.
Pudding Perfection
Now this is perfect, there is a sticky toffee pudding (Lucy's favourite) and a crème brulee (my favourite).  The sticky toffee pudding is served as a large square of rich, sticky deliciousness, covered in a toffee sauce and to lighten the dish topped with clotted cream, Lucy loves the pudding a thumbs between each mouthful is all I get, so I know that she is very happy.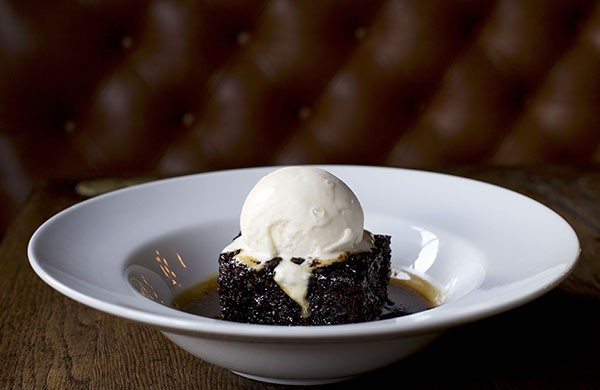 Another Please
My crème brulee has a perfect sugar topping that has that crack when you hit it, but is not to thick that you cannot get through it.  The vanilla centre is creamy and rich and the wonderful thing that the Better Half do is serve it with a little summer fruit compote.  The fruit cuts through the rich brulee and could be a dessert in its own right, I thought I was too full for a pudding but boy was I wrong I want to order another.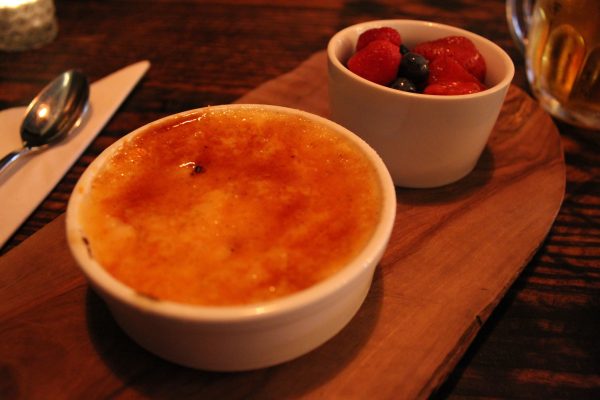 Not Good, But Great!
What can I say?  The Better Half is a decent traditional feel pub, that doesn't serve good food it serves great food.  The care and attention to detail shows that this is a pub here for the long term, from the great decor, to the fantastic staff this is a pub to visit for an evening beer.  But I promise you that once you try a meal here, this pub will be a weekly visit for a night off the cooking. If you live nearby this must become your local, if you don't unlucky for you and make sure it is in the diary for a visit soon.
What Next?
Let us know how you got on @eatbrighton
Make a reservation on 01273 737869
See the listing for The Better Half Pub – Hove