The Better Half Pub – a traditional pub with great food
The Better Half Pub is tucked away in Hove's neighbourhood just behind on Hove place. Named after the 'better half of Hove' one of Hove's oldest public houses has been revamped to now boast classic pub furnishings with a modern twist. In the summer why not take advantage of their heated rear courtyard garden – perfect for alfresco dining or a quick pint.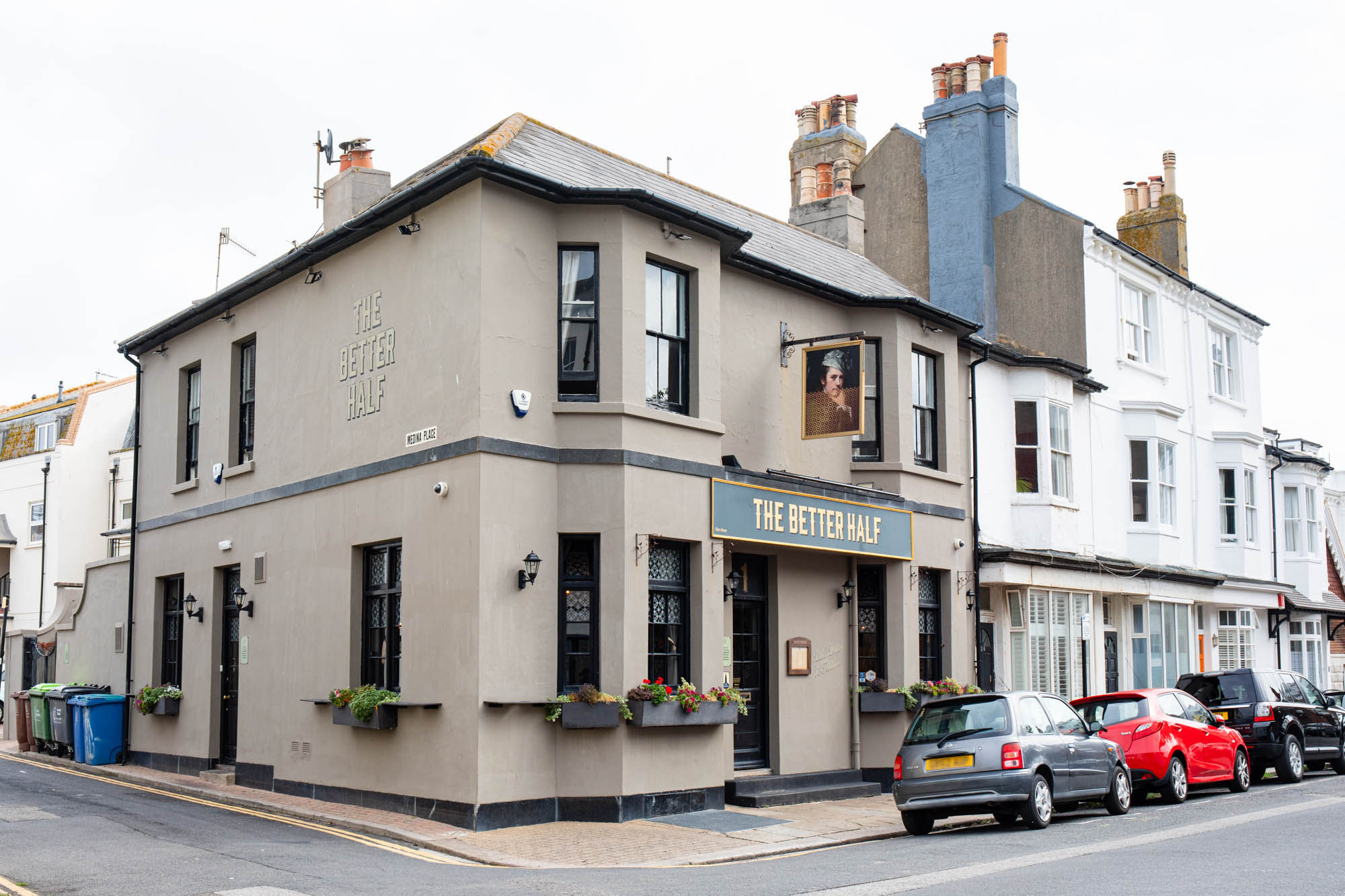 Craft Ales, Wines and Cocktails at The Better Half Pub
The Better Half Pub offers a fantastic selection of craft beers and local ales including Brewdog Punk IPA, Bedlam Golden Ale and Pilsner Lager as well as a range of cocktails and your classic spirits. If you're a wine lover, then they have a carefully selected list for you, with wines from all over the world in some of the best-growing regions.
In 2023, the pub introduced an enticing addition to their offerings – a delightful cocktail menu. Alongside their renowned selection of ales and excellent wines, patrons can now revel in a selection of classic and innovative concoctions. Discover the allure of their signature favourites such as the Mai Tai, Negroni, Margarita, Gin Fizz, or the Bloody Mary. With a focus on precision and the use of premium ingredients, each cocktail promises a memorable and sophisticated drinking experience. Whether you're a seasoned cocktail enthusiast or seeking to try something new, the Better Half Pub now has some special cocktails to tantalise your taste buds.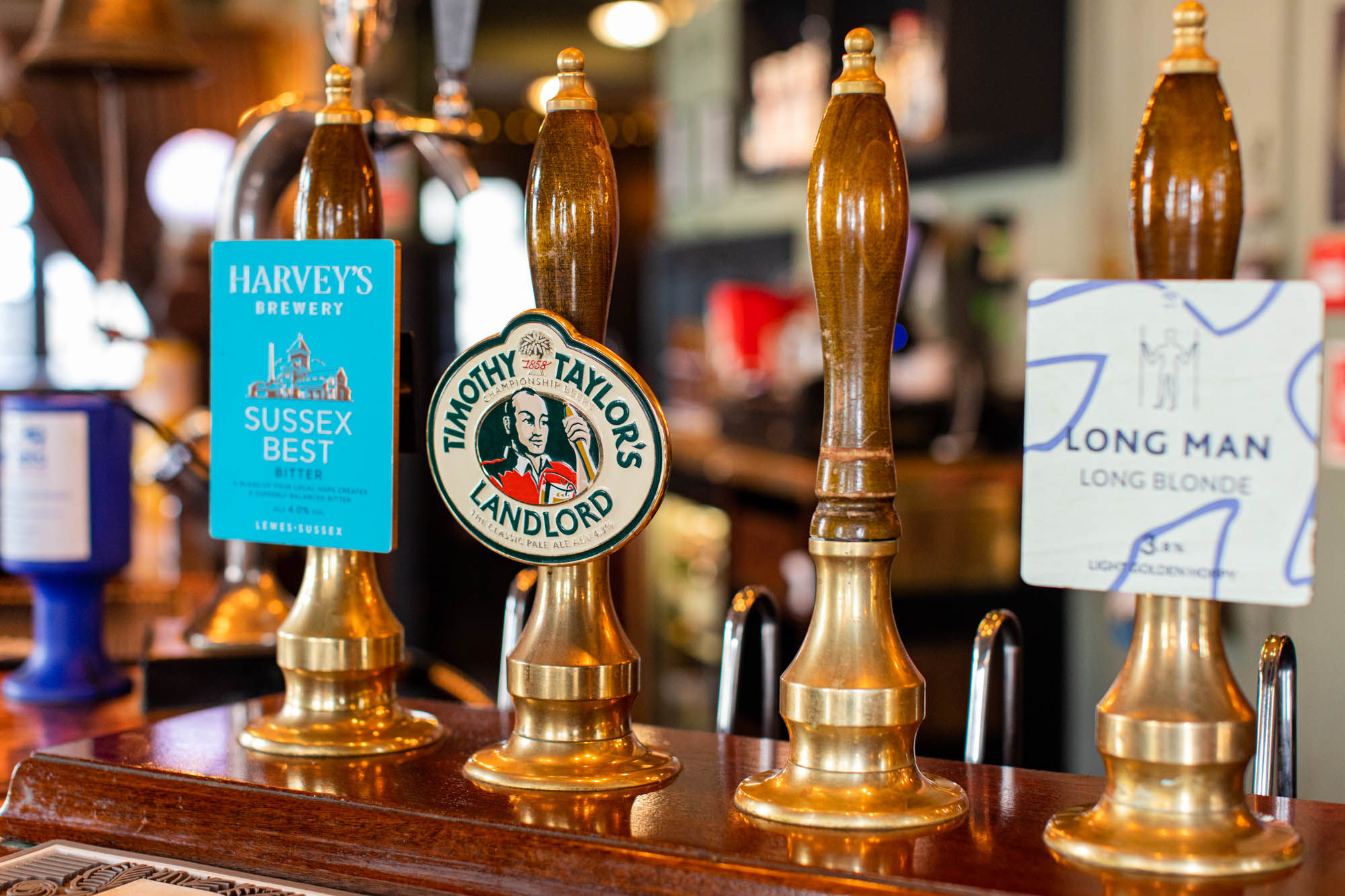 Pub Menu – The Better Half Pub
Here you will find a menu that prides itself on using locally sourced, top-quality ingredients in every dish. Focused on relaxed dining it's the perfect spot to chill out and enjoy great food in a laid-back atmosphere. Meat is sourced from Steyning Butchers and they do a mean roast on a Sunday.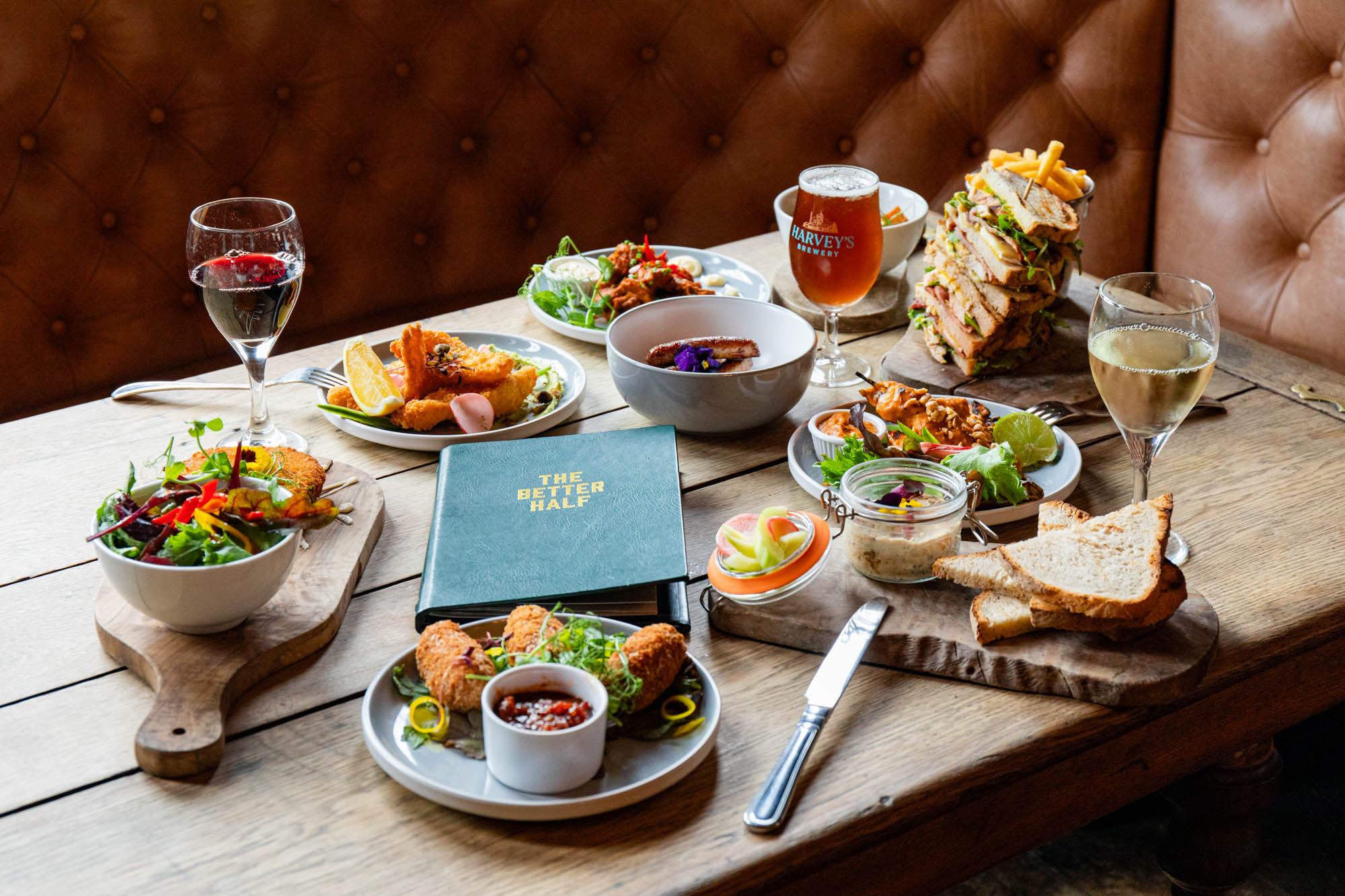 The Better Half Pub – What's on offer?
The menu includes gastro-pub gourmet classics that have been cooked with skill, care and passion. Some of these include a delicious selection of burgers including a vegan option, comforting pies and of course, the all time classic – fish and chips. For something smaller there's a lovely selection of sandwiches or perhaps order a few small plates to accompany your drinks. A kids menu is also available with a small selection to choose from. See our recent pub dinner review at the Better Half pub.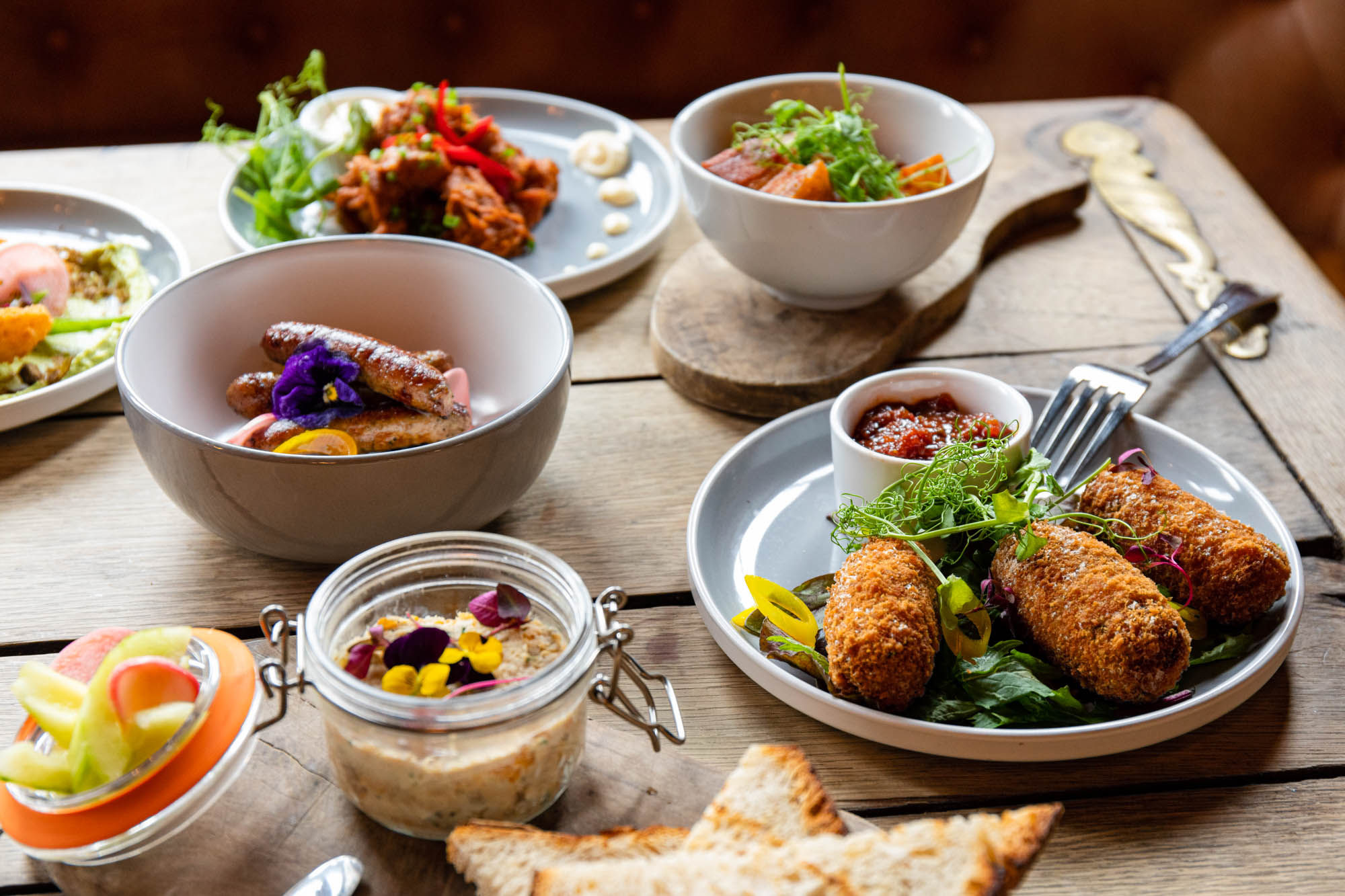 If you have room for something sweet the Better Half Pub cater very well for a sweet tooth. Choose from the 3-4 different desserts or cheeseboard which change seasonally.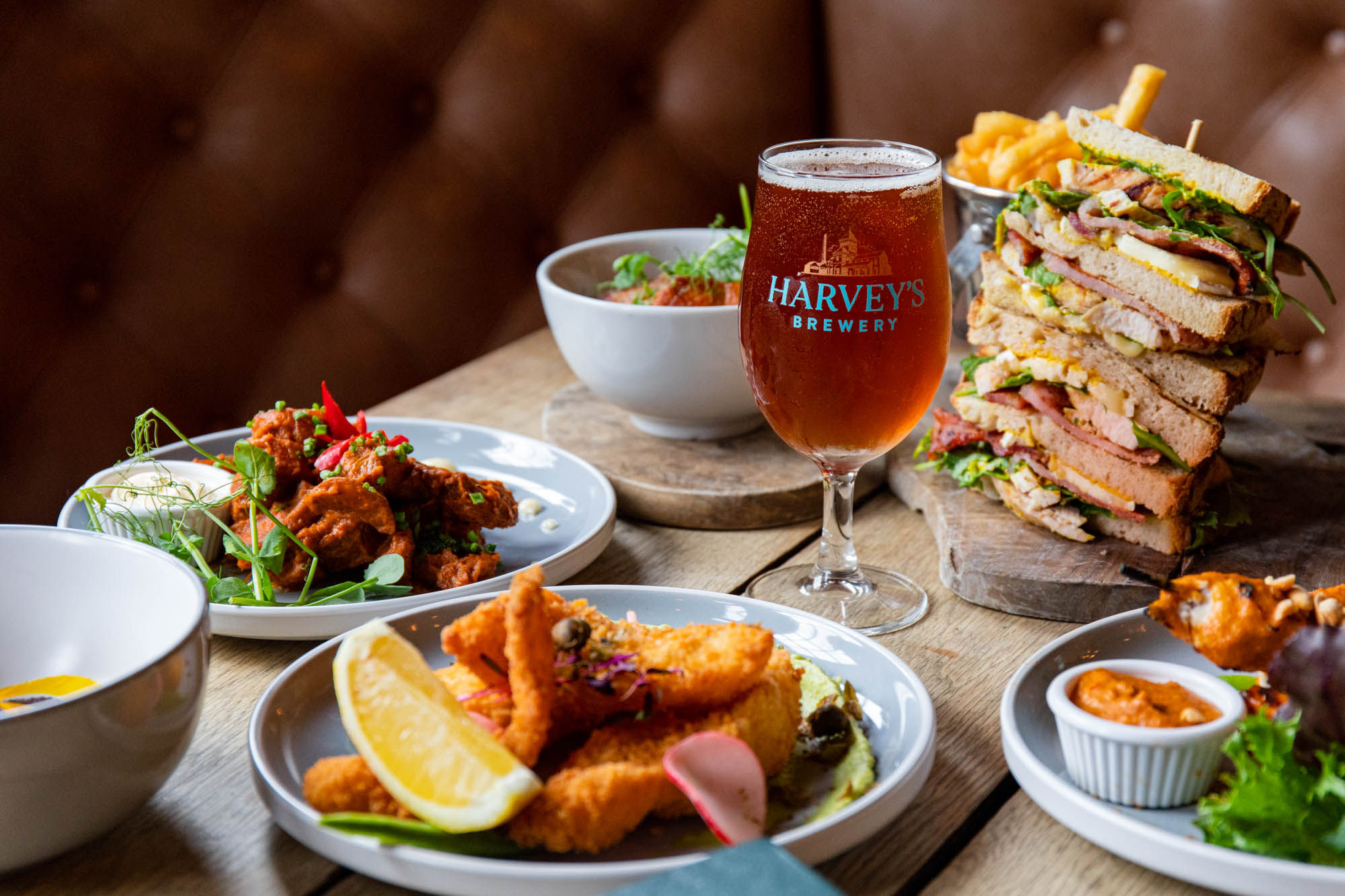 Homemade Burgers
All of the burgers at The Better Half are minced fresh daily using prime rib of beef, and they also make their own buns, pickles, ketchup AND skin on chips offering unique competitiveness to the already strong Brighton burger scene.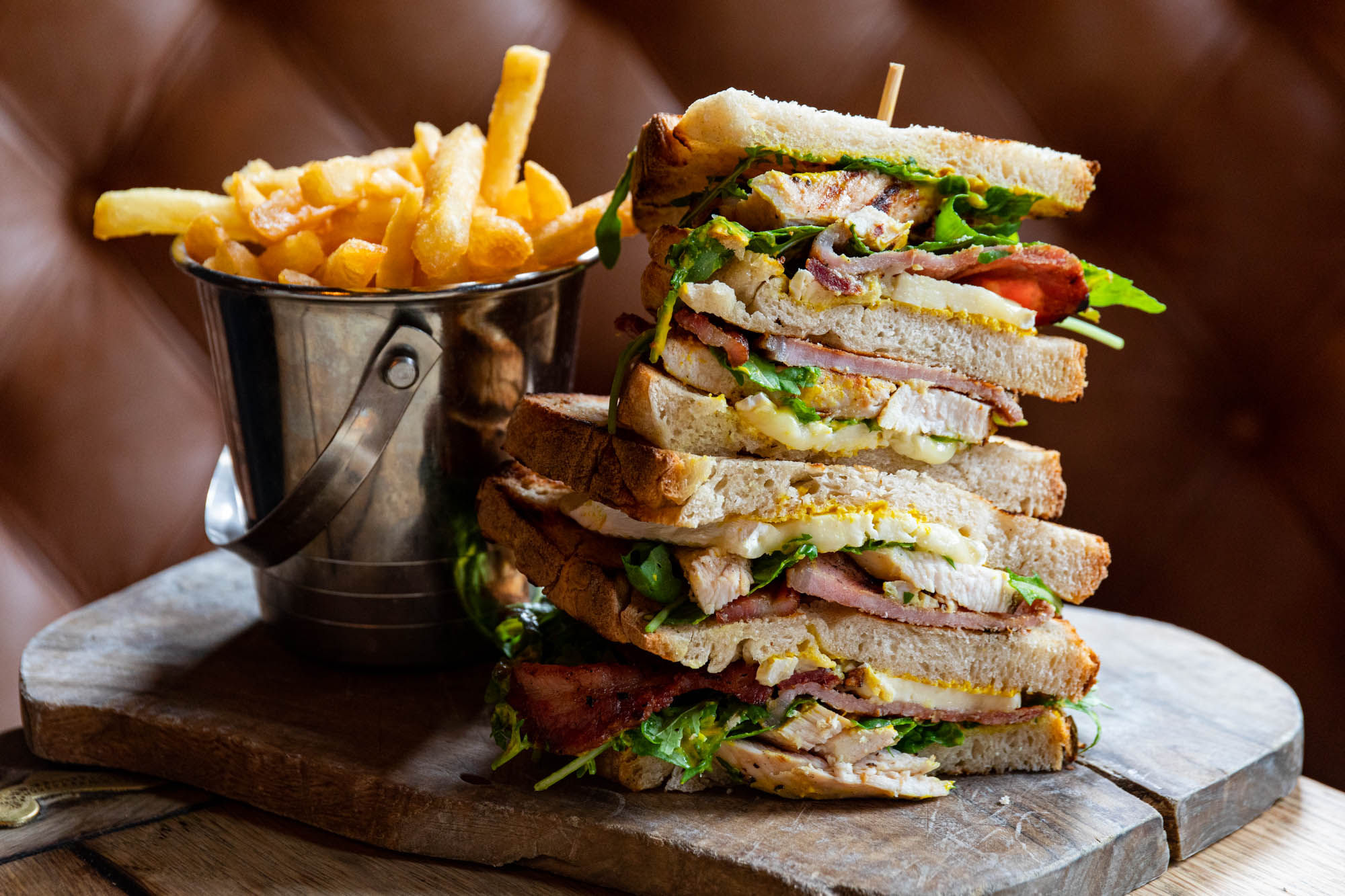 Sunday Lunch
Sunday lunches are served every Sunday from 12pm to 6.30pm. You have a choice of 4 meats and 2 vegetarian options and they also serve children's portions for £8. Why not nab a seat by their wood burner for a super cosy dining experience.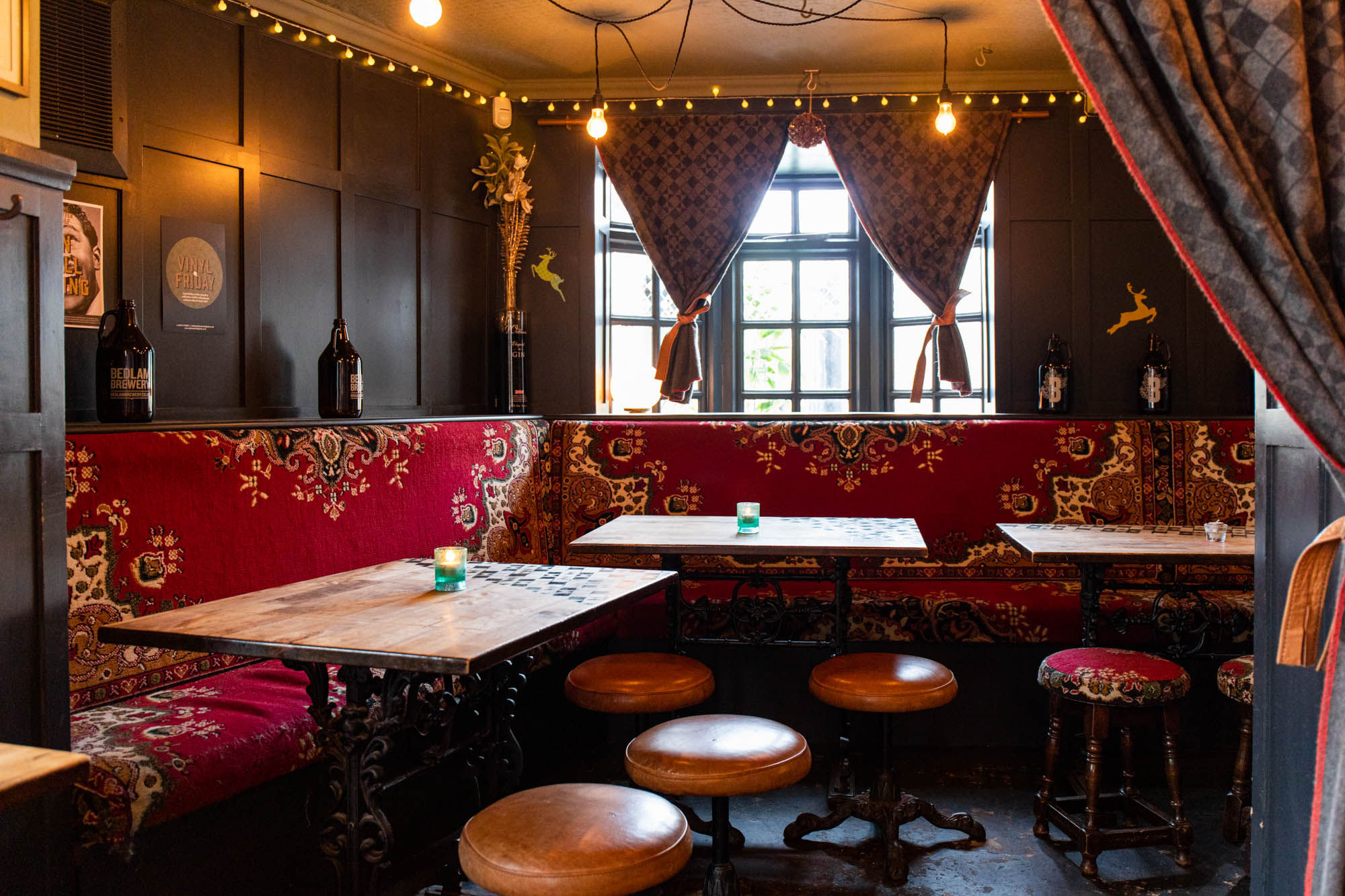 All Sunday roasts at the Better Half Pub are served with rosemary and garlic roast potatoes, braised carrots, seasonal greens, red cabbage, squash purée and a lovely Yorkshire Pudding. Remember to book in early as Sunday tends to be popular!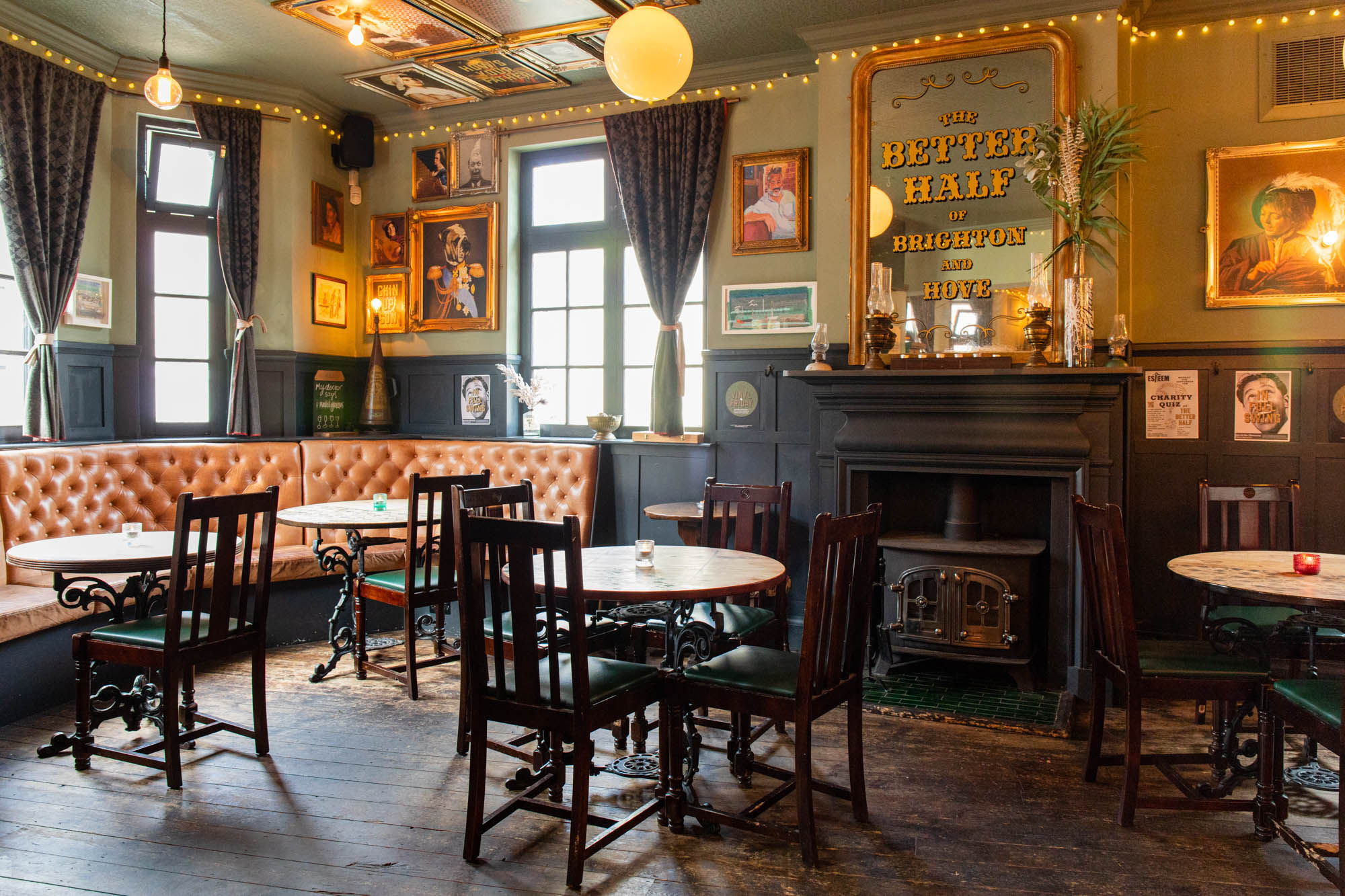 Make a reservation at the Better Half Pub
Make a reservation on 01273 737869 (Please mention us when you do 🙏)