When I mentioned we were going to Oeuf for brunch, two of my friends squealed with excitement. About 25 minutes later, they were still exchanging the details of their own experiences at the Hove café, and I was salivating with anticipation.
It was with high expectations, then, that we headed off to Third Avenue for our sunny Saturday treat.
Grand without the grandeur
A relative newcomer to the Hove scene, Oeuf opened its doors in October 2020 and has since secured a dedicated following.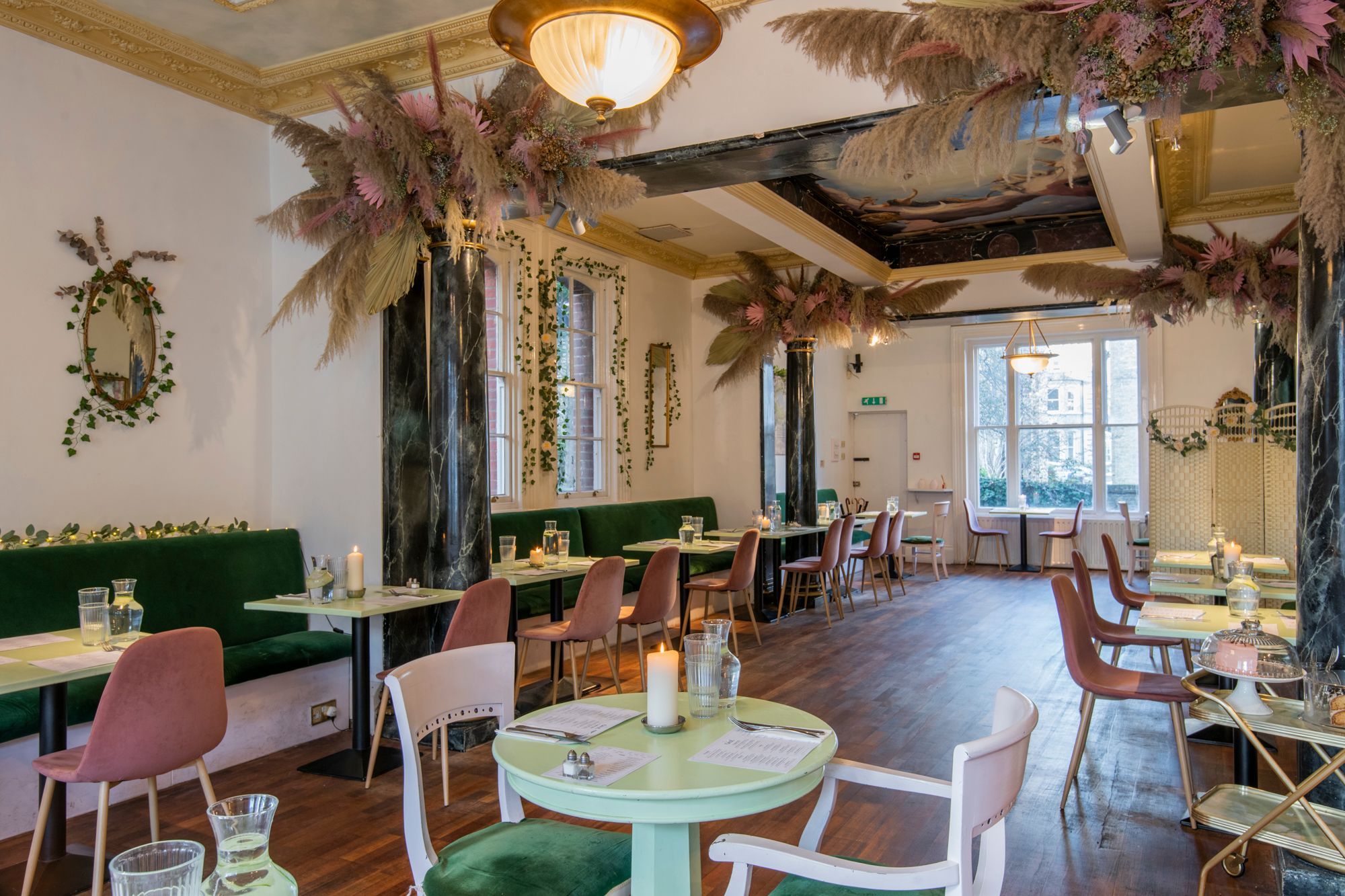 Occupying the ground floor of a former hotel, the dining room has been painstakingly restored by the team at the top, Amber and Tobias. The space is full of natural light, stone columns, and even hand-painted ceilings. Such grandeur often comes with a heavy dose of pretence, but nothing could be further from the truth at Oeuf, where the staff are as welcoming as the setting is stylish.
Frumpets forever
As the name suggests, this place is all about the eggs. With that in mind, while sitting at our table overlooking the newly refurbished garden, I thought it only right to try the house special.
A Frumpet is a crumpet but given the French toast treatment. It's dipped in egg, milk, cream, and cinnamon, fried in butter, and heaped with your choice of toppings. It's not one for the vegans, but, for the dairy eaters among us, it tastes as good as it sounds.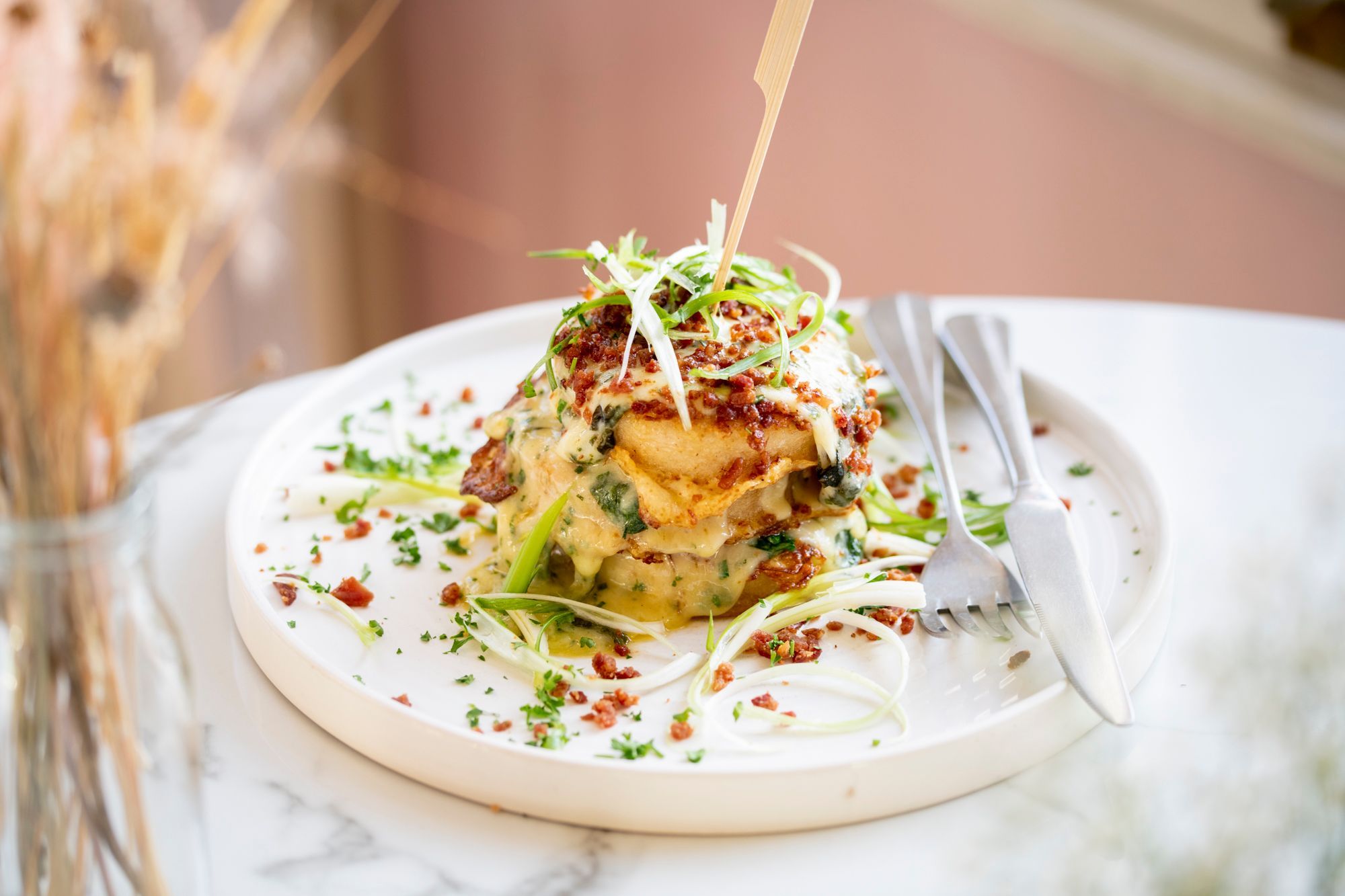 In terms of choices, there's the melt in the middle cheese and chive, with spinach and bacon crumb, or the cheesy onion, with melted cheddar, caramelized onion, chilli jam and bacon. The sweet tooth crowd have the the coco berry, with berry compote and coconut yoghurt, or the apple crumple, served with stewed cinnamon apples, homemade crumble, and cream.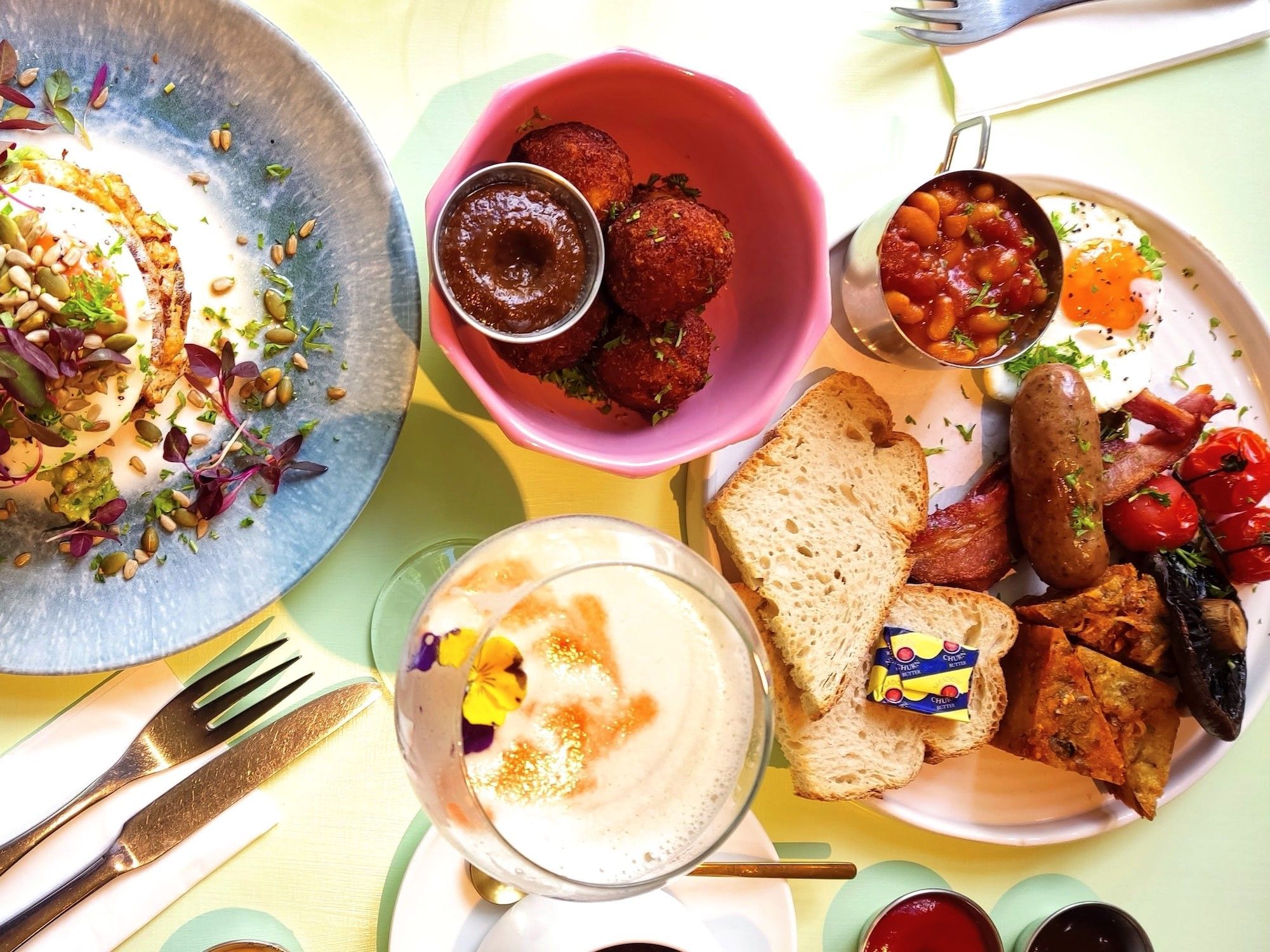 I went for the chilli avocado, a stack of three thick and fluffy Frumpets sandwiched with smashed avocado and a tangy chilli jam. As if that wasn't enough, all this was topped with a fried egg, the golden yolk of which cascaded down my impossibly tall breakfast tower as I cut into it. The chilli jam cut through the richness of the egg perfectly.  Frumpets: Where have you been all my life?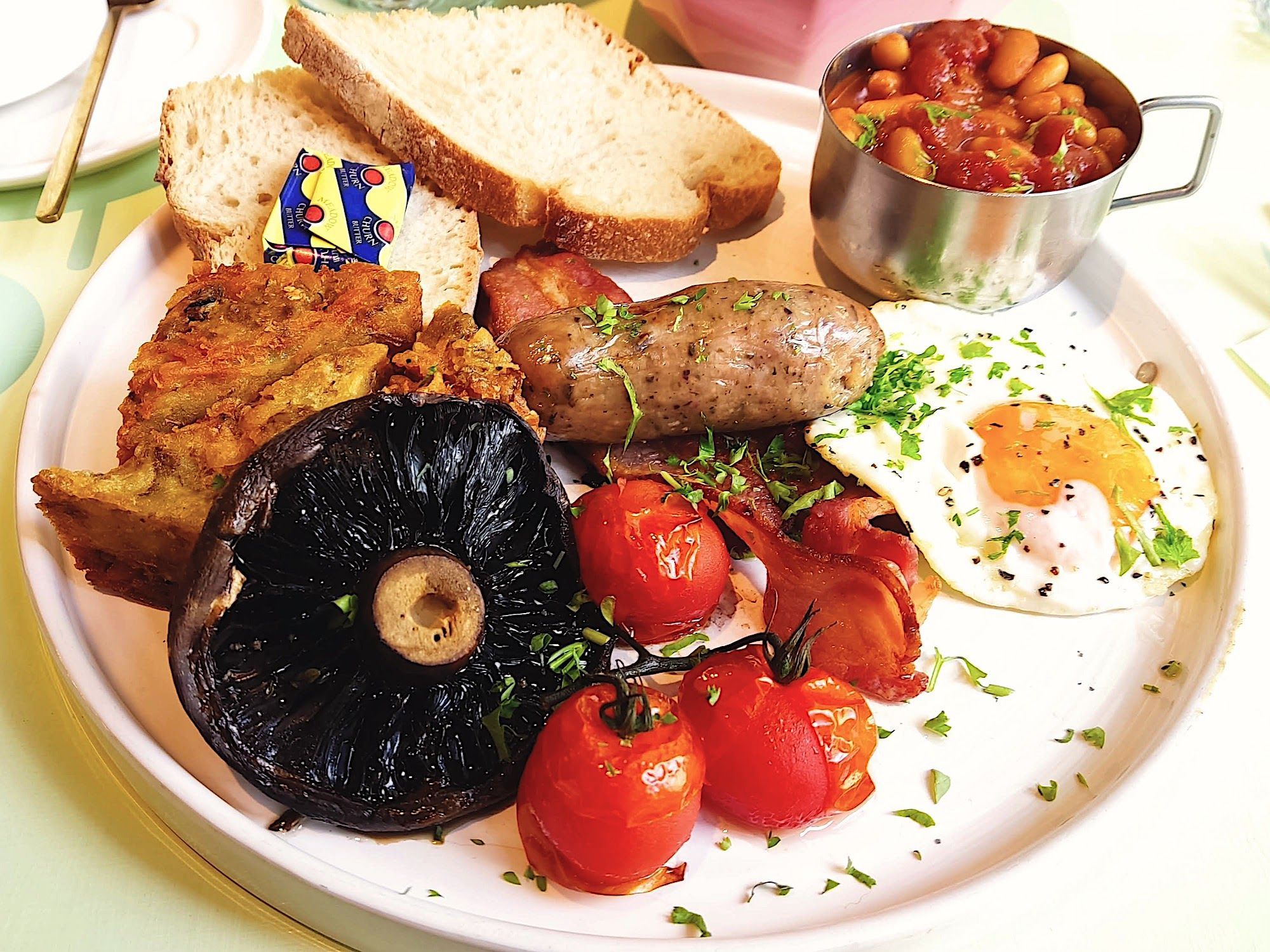 Across the table, my brunch buddy opted for the full English, with Sussex bacon, local sausage, fried egg, mushroom, a homemade rosti, and vine tomatoes. All this was served with sourdough bread and a homemade brown sauce that put Mr HP to shame. There's also the option of a plant-based full English, which comes with vegan black pudding.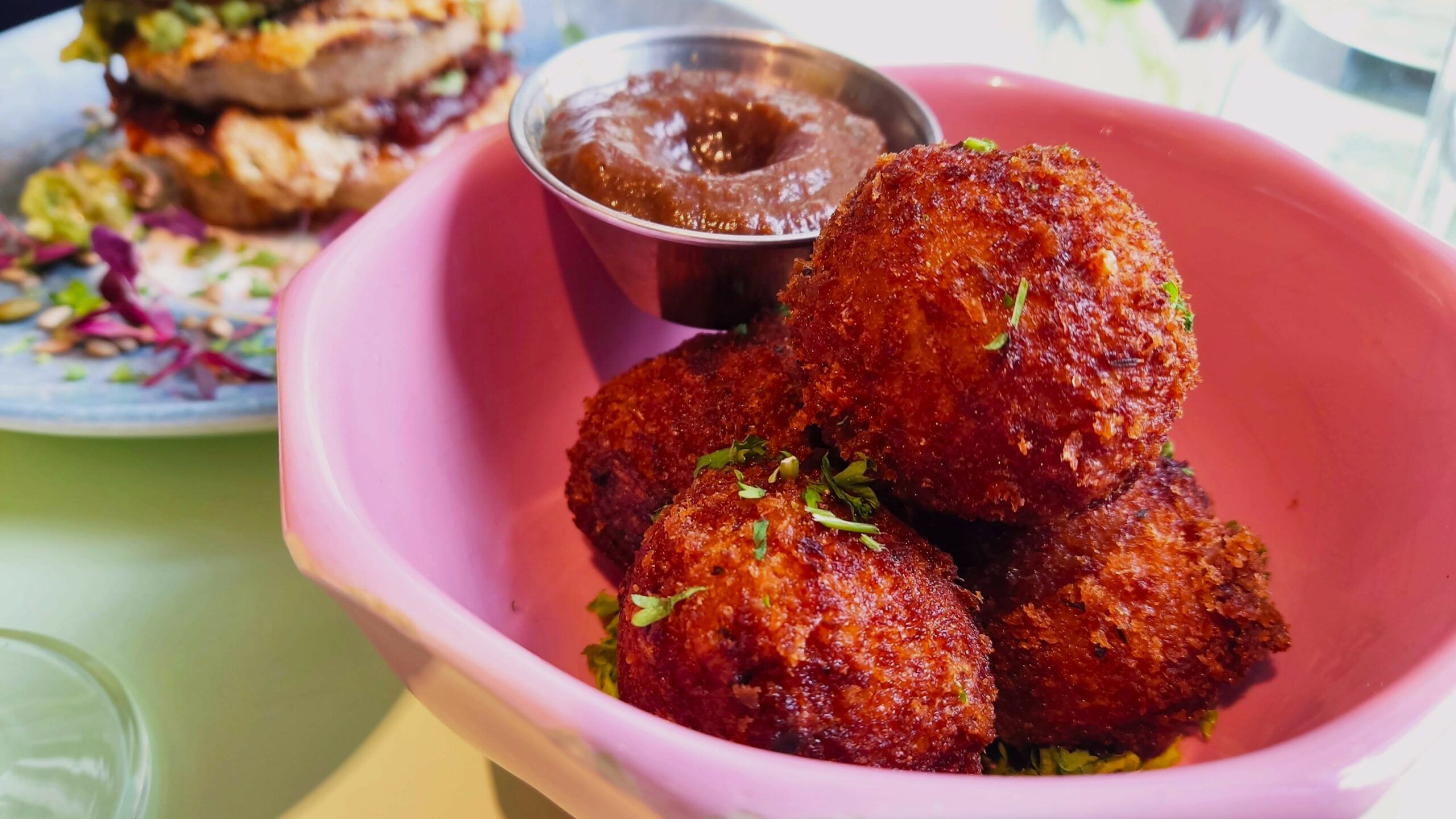 Just in case that wasn't enough food (it was) we also ordered a side of Oeuf veggie "nugs", delicate, crispy, balls of potato and spring onion sealed with panko breadcrumbs and fried to perfection.
Cocktails for breakfast
Of course, no weekend brunch is complete without a cocktail, and, as my brunch buddy had to drive, I was selfless and had his as well.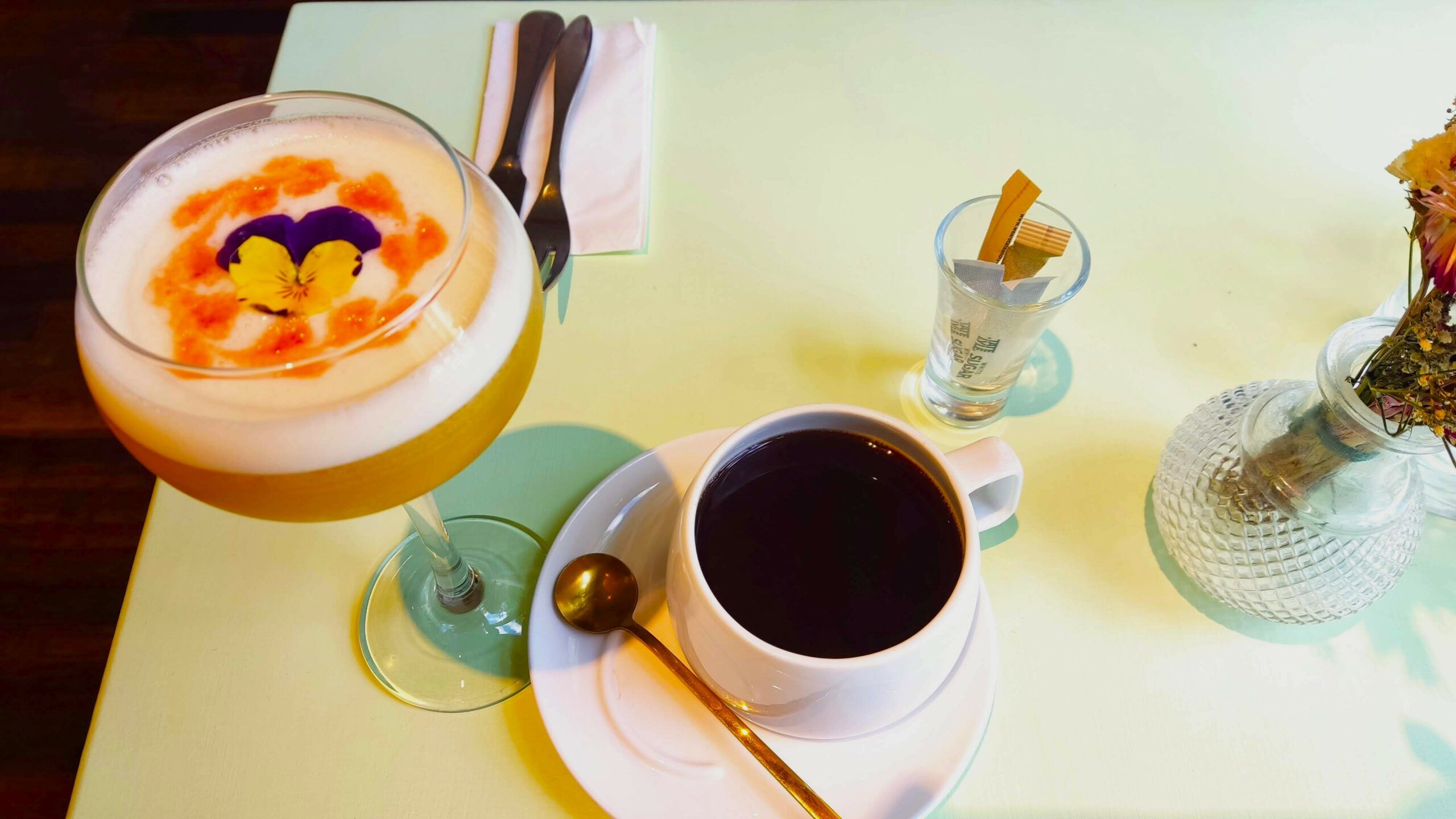 The appropriately named breakfast martini is made with gin, amaretto, pineapple, and orange juice. It was a deliciously light and easy to drink fruity delight. Next was a bloody Mary with a heat preference of eight. Just what the doctor ordered to awaken the senses.
One is never enough
There's an old joke that asks why the French have only one egg for breakfast. Because, the punchline goes, one egg is an oeuf. Well, I highly recommend you visit, but be warned: you may never be able to get enough of Oeuf.