Cocktail Masterclass with GungHo Bar
Seasonal, sustainable and sexy, the cocktails at GungHo give us all the feels. Julien challenges the cocktail norm with his drinks list, offering guests a unique experience with every visit. GungHo's dark and moody interior lures you in and greets you with neon lighting, funky beats and warm, welcoming staff. Julien offers a visionary insight into the future of cocktails, and we couldn't think of a better teacher for a masterclass. Here, he shows us how to make a GungHo take on a classic Strawberry Daiquiri.
TRY THE REAL DEAL – VISIT GUNGHO THIS WEEKEND AND GET A STRAWBERRY DAIQUIRI FOR £5 *t&c's apply
*Must quote RB£5. Offer valid 16th – 18th November 2018
Strawberry + Basil Shrub
1 kg locally grown strawberries
1 bunch of basil
1 litre raw cider vinegar
1 litre white wine vinegar
1 litre water
Let infuse in a large jar for 2 months, shaking every now and then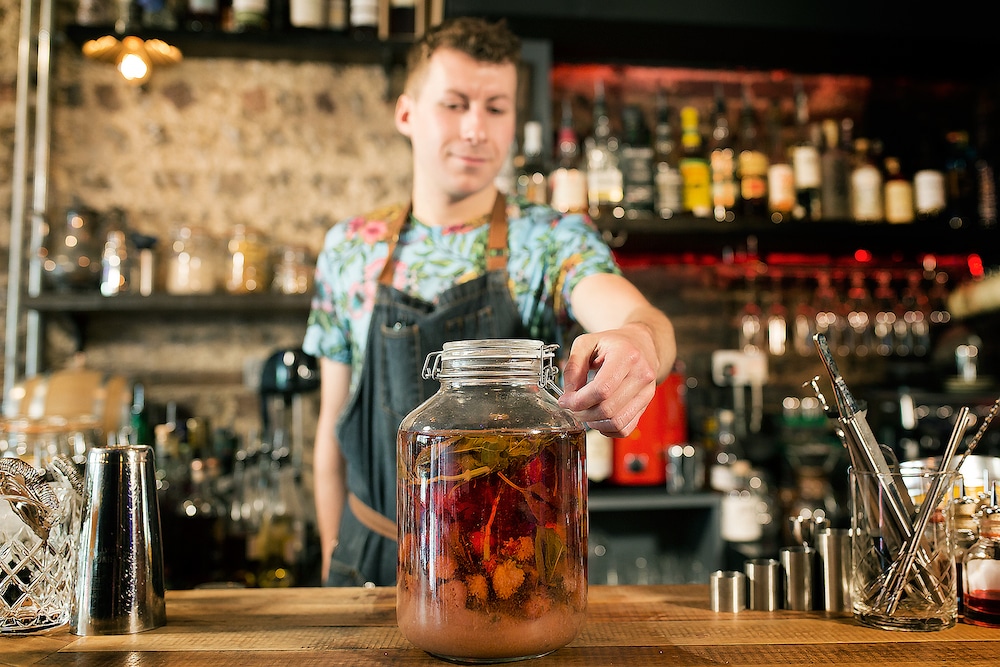 1 – Strain the liquid through a muslin cloth
2 – Make a sugar syrup (dissolve 2 parts sugar to 1 part water)
3 – Mix equal volume of the strawberry and basil vinegar with the 2:1 sugar syrup
4 – Spread the strained sediment on a baking tray and dehydrate in the oven (low heat, for a few hours), then you can sprinkle it on top of the cocktail!
Strawberry Daiquiri recipe
50ml Doorly's 3yo Rum (or another high-quality white rum)
25ml freshly squeezed lime juice
25ml strawberry and basil shrub
garnish with a lime zest and dehydrated strawberry powder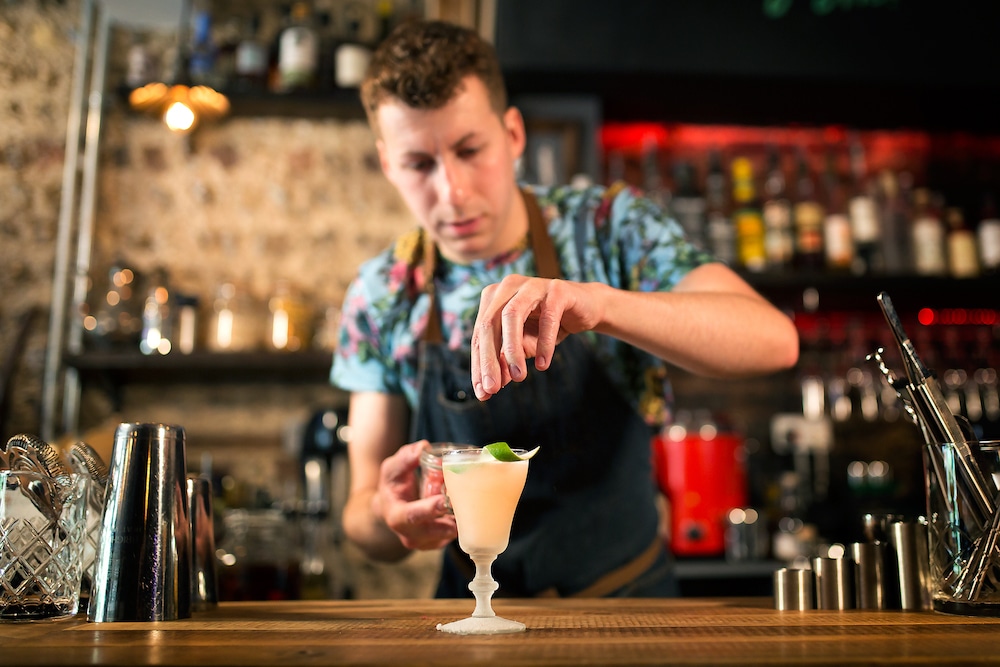 What Next?