Triumphantly tasty: Tutto
As we arrived to try the Italian sharing menu at Tutto I found myself straightening my posture when I walked in. It offers a real sense of grandeur, with its old bank exterior and smart outside terrace instilling Mediterranean charm and sunshine even when it's, well, more Brighton in spring. Inside, the warm colours and dark woods are on-trend and bolster the nice-place-to-be, happy vibe.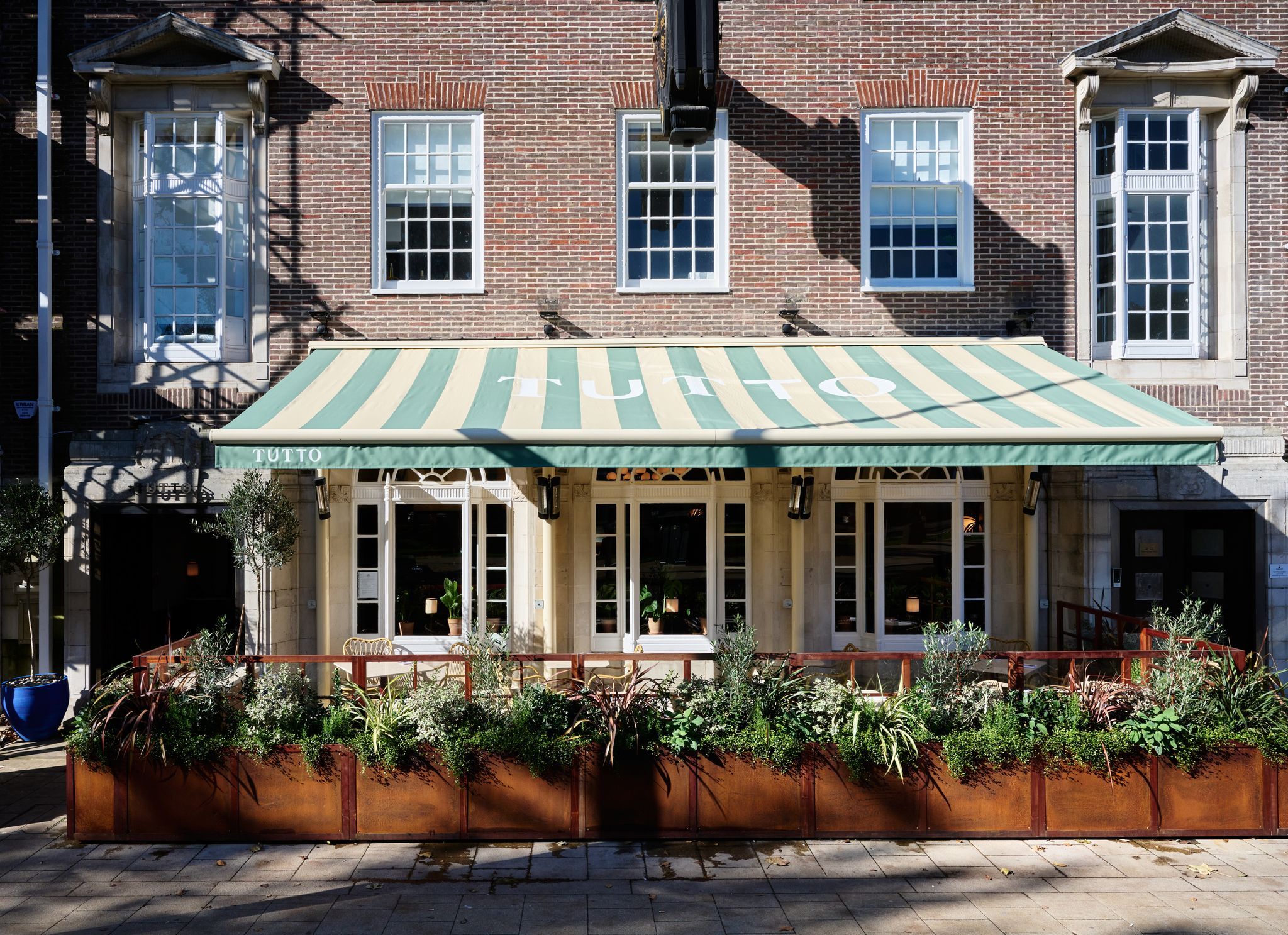 A cocktail revelation
The Tutto team made us feel immediately welcome, and there's a happy, friendliness about the place. We sat at the long, gorgeous bar and ordered a cocktail to start: a Café Negroni, which adds Caffé Borghetti to gin and Campari. New to us, the delicious concoction was served in a simple glass with a perfectly square chunk of ice engraved with a 'T'. It's a revelation and one of those moments we'll remember as the first time we tried coffee-infused Negroni. There's also a Negroni Frizzante, using blood orange soda; and a Limoncello Spritz mixing the famous Italian shot with prosecco, both of which we can't wait to try on that glorious terrace in the summer.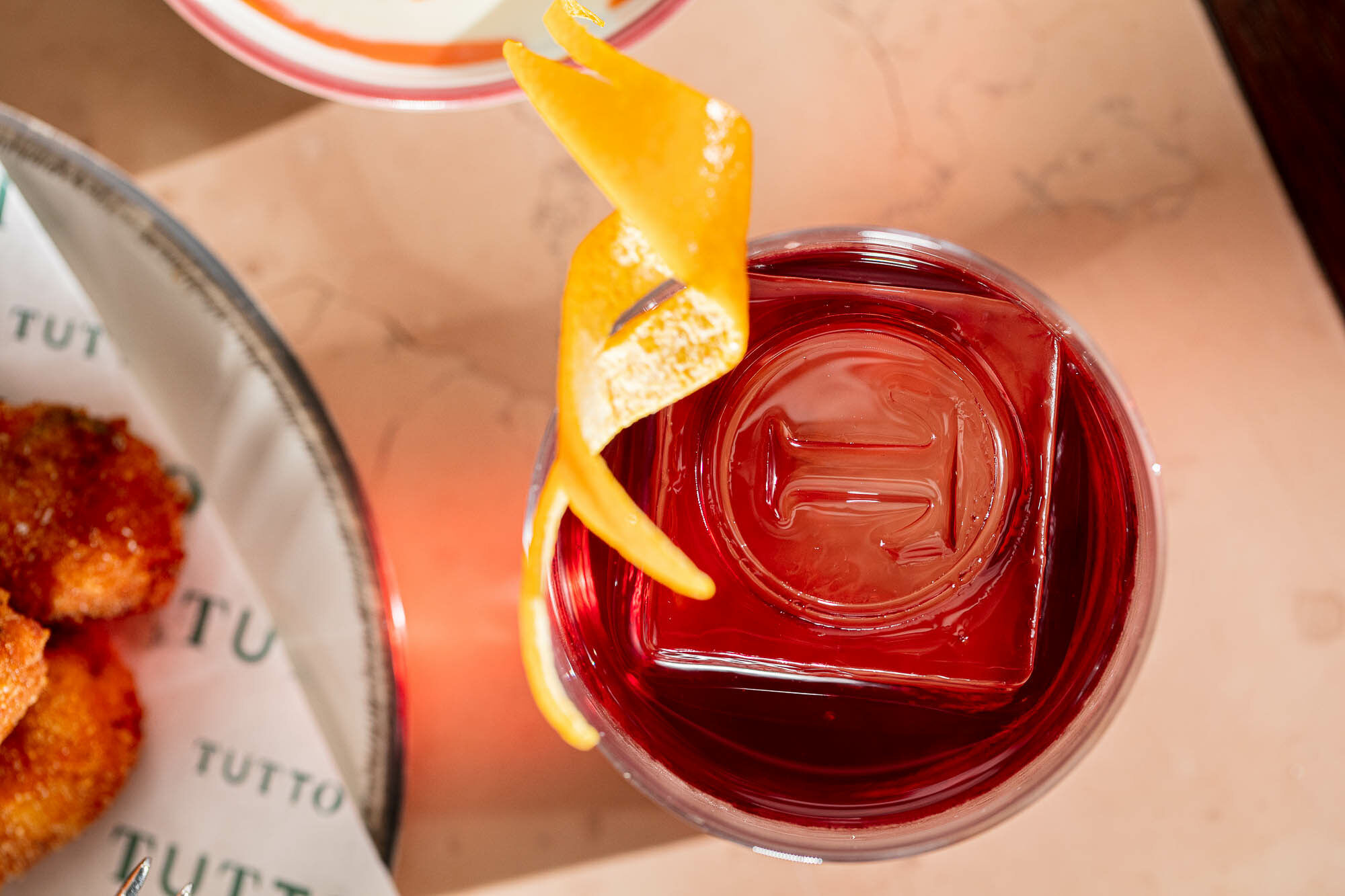 Diving into the new menu
Perked up, we were ready to dive in. Tutto has launched a new weekday Italian sharing lunch and early evening set menu, which offers a starter, main and dessert from selected dishes. We found it a great way to sample some of the best Italian dishes their chefs offer and ditto in collaboration with their 'Taste of Tutto' selections. They also offer wine by the glass, bottle or – perhaps good at lunchtime – by the carafe, and the team was pleased to recommend favourites to match your food choices.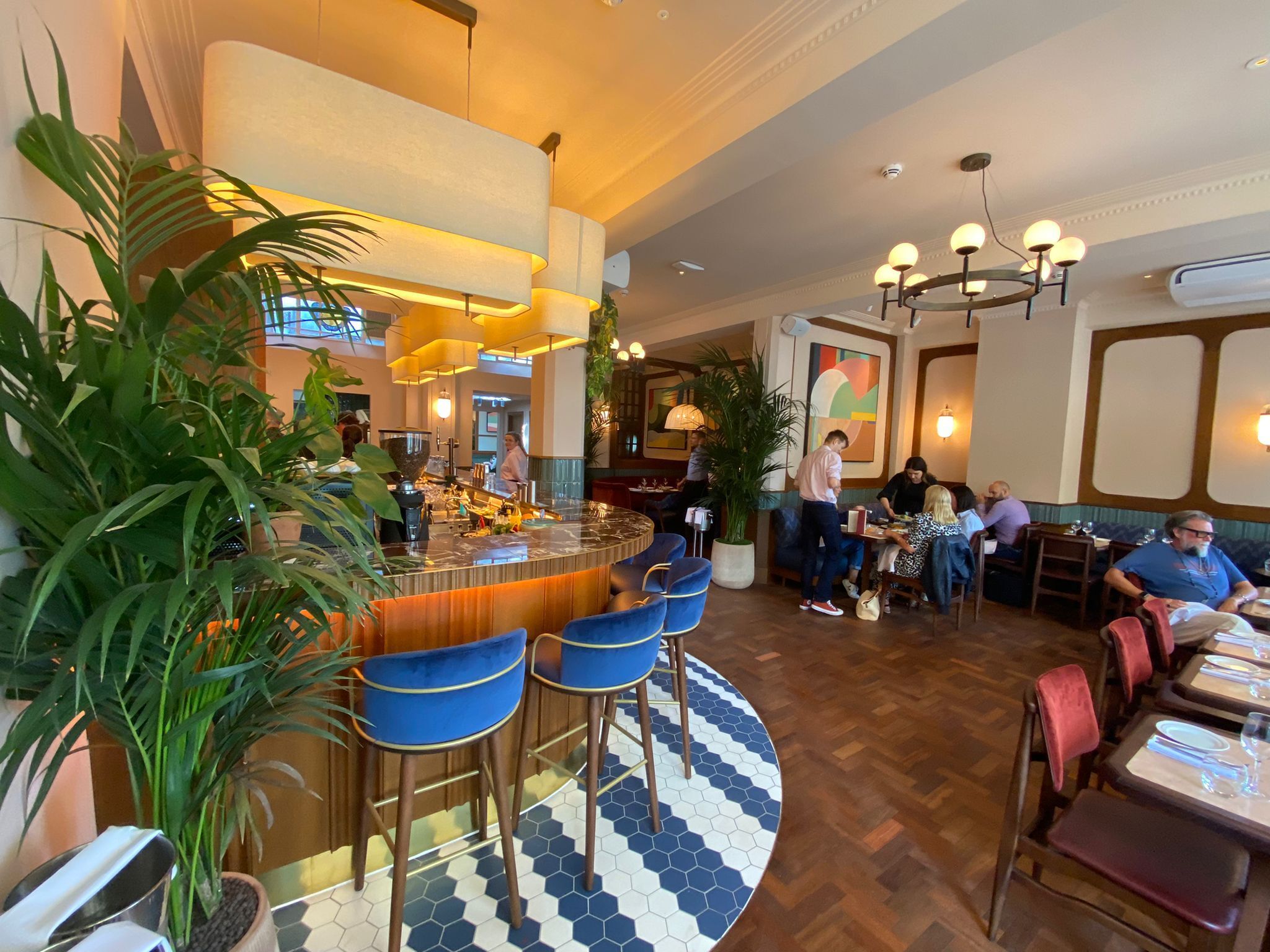 Italian sharing dishes you won't want to share
First up, two large sardines encased in a light parsley deep-fried crumb swam to the table, with their tails sticking out. Served on some Tutto-branded paper, the dish mixed a sense of seaside fish and chips with posh tucker elevation. They were really fun to eat, especially using the tail as a lollipop stick and dipping the fish into the green Zooghia sauce (fresh herbs, olive oil, citrus, and spices) which is 100% delicious, rich and moreish.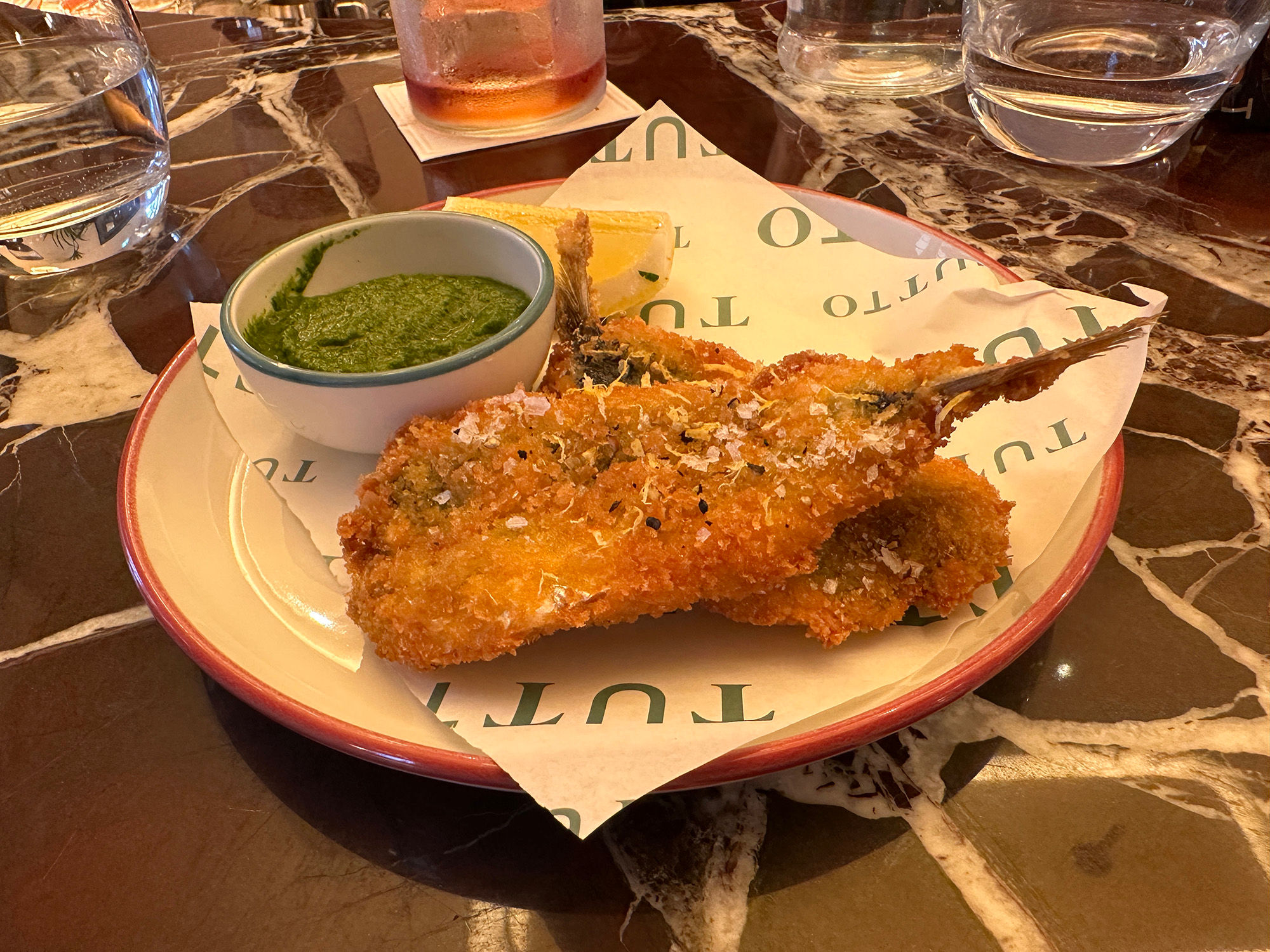 Our other shared starter, the Salt Baked Celeriac, was presented like a bouquet with slices of chanterelle on top. Served with artichoke, radicchio, hazelnut and drizzles of oils. This dish tested the limits of our 'no – you have the last spoonful' Britishness. Gooey, sweet, salty, tasty.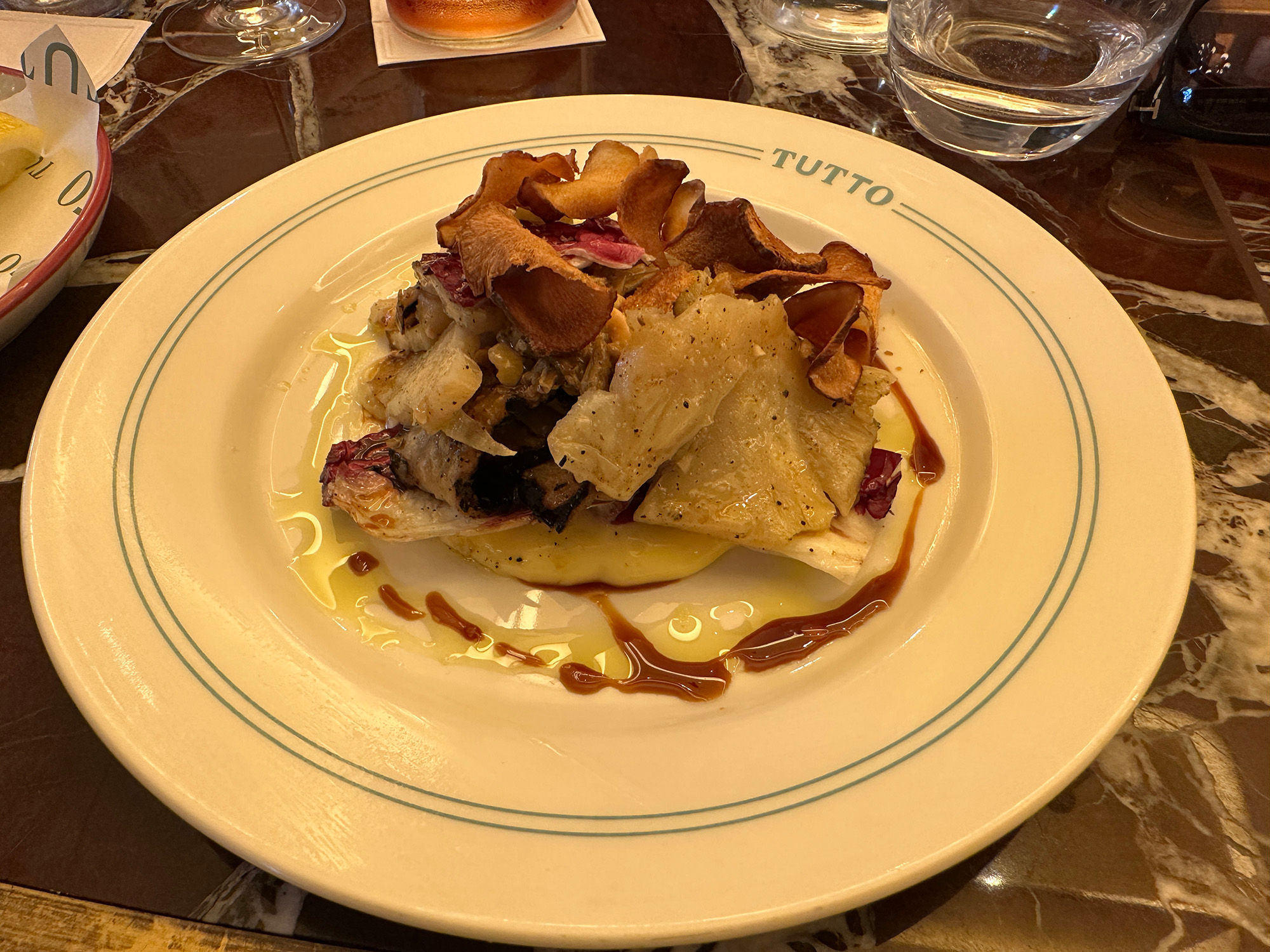 Hearty Italian sharing food with intricate sorcery
Calamari can be tough to get right, but Tutto's lightly battered, tender rings were right on point, splattered with lemon pepper aioli. An Italian sharing menu favourite.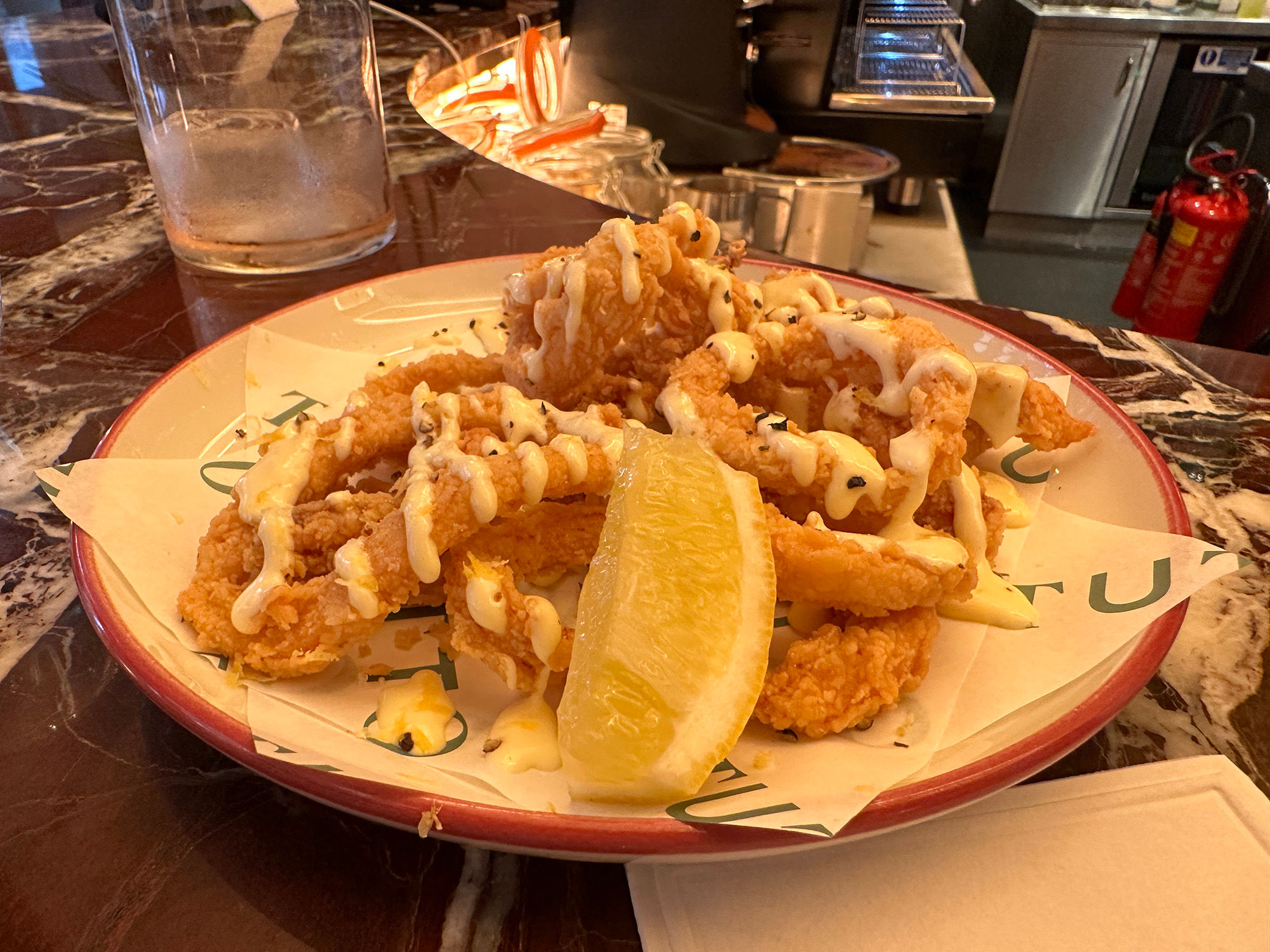 Possibly our favourite dish from Tutto's Italian sharing menu was the giant raviolo – taking up much of the plate.  This perfectly crinkle-cut slice of pasta heaven is filled with pea, spinach and mascarpone with runny egg yolk that spills out onto the plate to mix with the olive oil, roasted pine nuts and fried sage leaves. If this isn't high-end comfort food, then what is?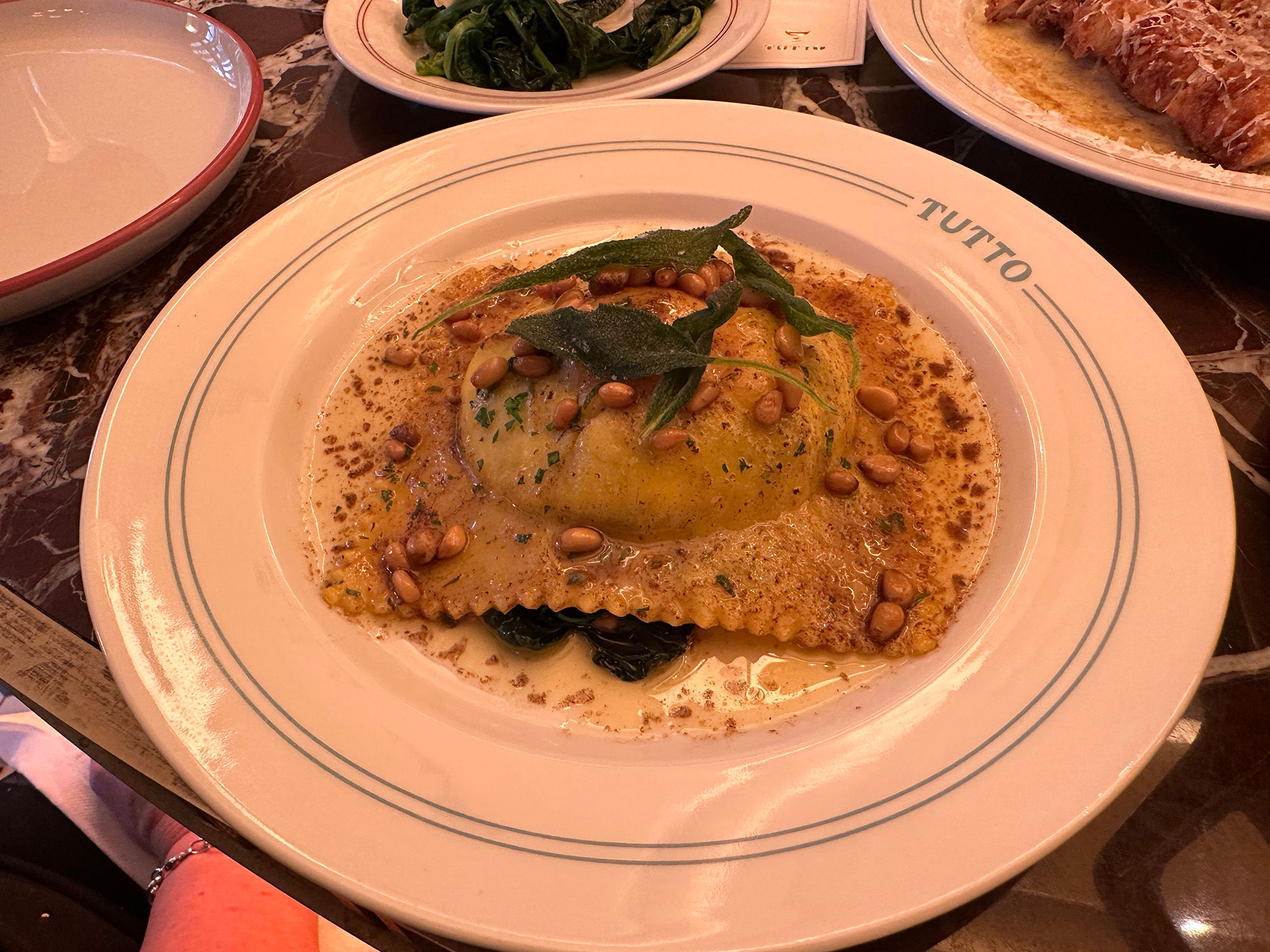 Rivalling this was the sliced Chicken Milanese. Served with fried capers, sage and lemon and has a beautiful fennel taste. It's presented simply, with no frills, letting the quality of these flavours do the talking. It's certainly another sharer that you won't want to share.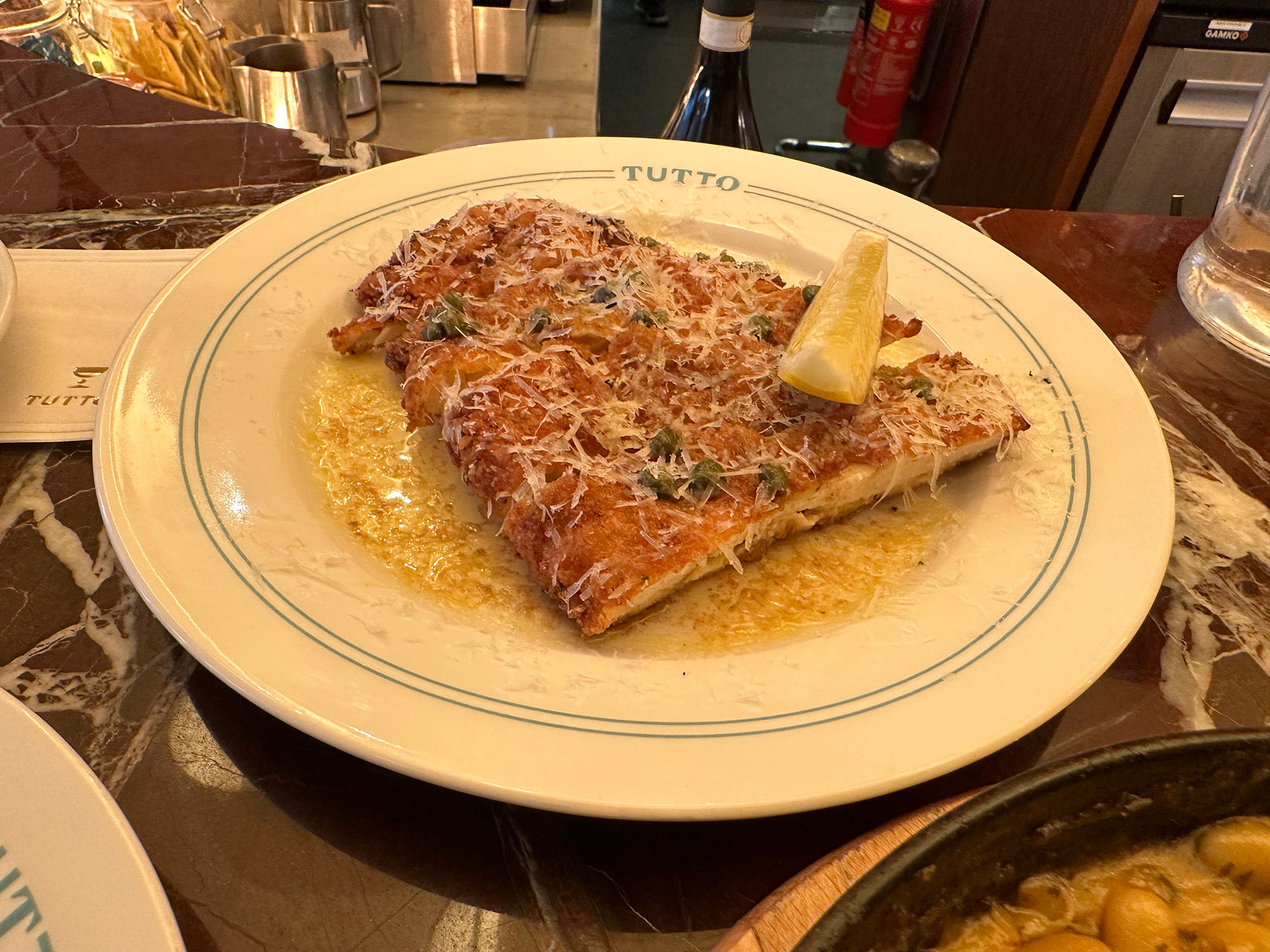 And the cod, in a warm skillet swimming in deeply flavoursome white beans and pesto. This is hearty Italian food with some intricate sorcery. Divine!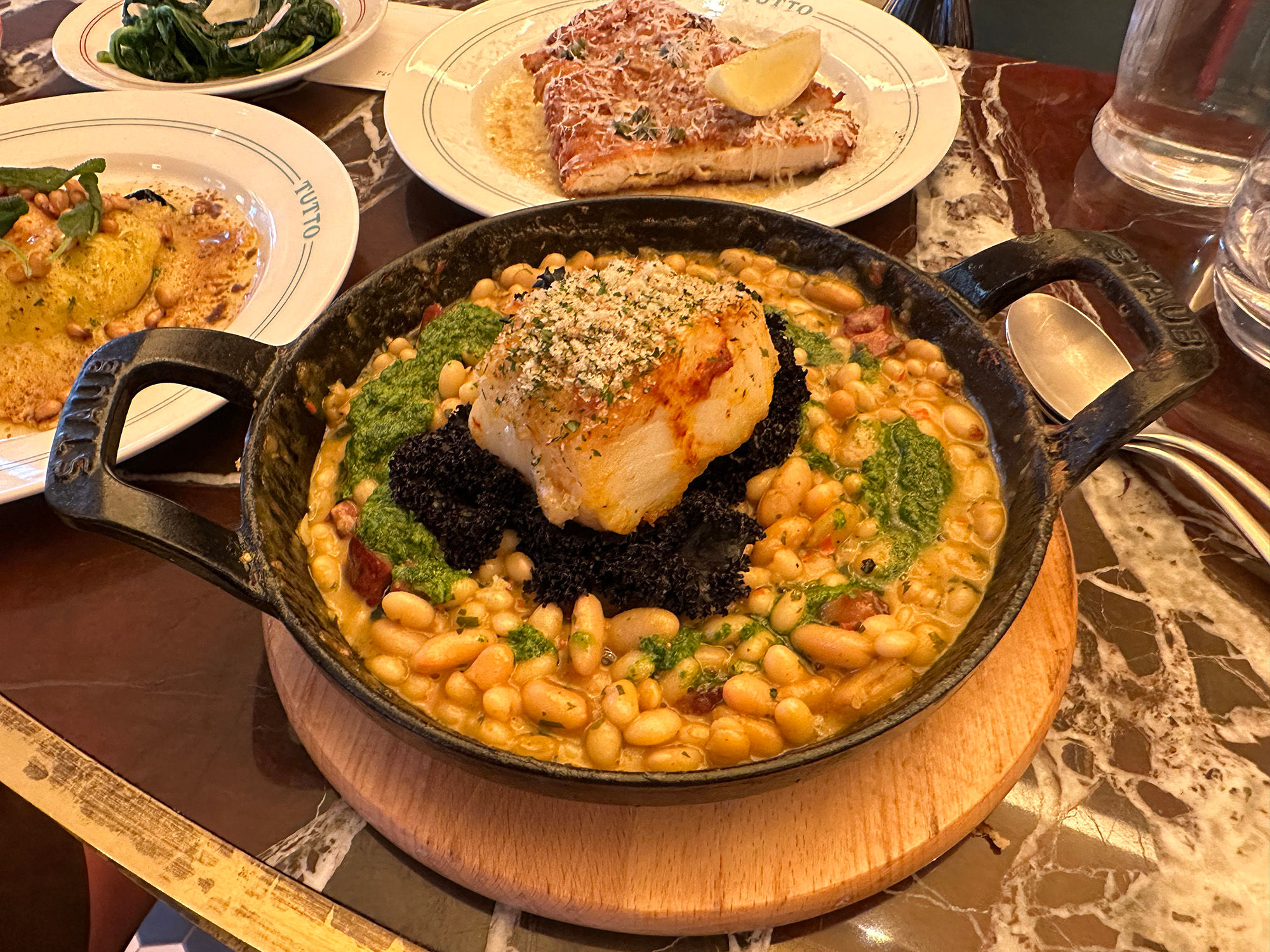 We heart Tutto
We could have stayed for hours, and perhaps until dinner, too. But we decided to just revisit as often as possible. The Italian sharing menu is updated pretty regularly, which means it's mandatory to return again and again. Any excuse. We love Tutto!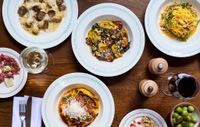 Want to know more about Tutto Brighton – Italian restaurant?
Find Out More