The first Flour Pot Bakery in Brighton, Sydney Street
The Flour Pot Bakery grew out of our Founder Oli Hyde's commitment to all things artisanal and delicious in food. Years working as a chef and then running a high-end catering business refined his understanding of the importance of quality ingredients to the fundamentals of great cookery. With that in mind, he also recognised that making the best bread is the ultimate demonstration of the craft of food preparation and production.
The success of the bakery is clear with recent expansion seeing the number of sites rise to three, with locations in Sydney Street, Fiveways and Elm Grove.
Central Brighton Location
Sydney Street is at the heart of Brighton's North Laine, bustling with busy shoppers and hungry lunchers. No wonder the arrival of the Flour Pot Bakery was so welcomed when it opened it's doors in 2015. Offering fresh bread and pastries, homemade sandwiches and fantastic Small Batch coffee, these bakers are bringing carbohydrates back with aplomb.
Bread so fresh it will make you weep
All of the Flour Pot Bakery shops stock and sell their own bread. Bread can be ordered in advance (before 3pm) from shops, or for next day collection and cakes can also be pre-ordered.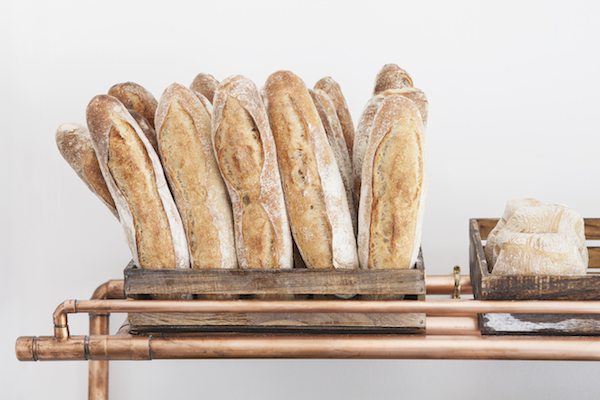 Breakfast like a King
The Sydney Street branch offers a breakfast from 8am, and include dishes such as the famous breakfast bun with Hillbilly Sauce, with your choice of Portobello mushroom, sausage and egg or bacon. For something a little lighter go for the Bircher Muesli with honey, apples and Blueberries and choice of Greek yogurt or organic milk, or the crushed avocado and Philadelphia cheese on sourdough toast (extremely Instagrammable!).

Lunch like you mean it
Power yourself into the afternoon with a freshly made sandwich, sausage roll or something new the bakery has whipped up early that morning. With an ever changing menu and plenty of choice it's a great spot to have a bite to eat, especially with plenty of space to sit and relax at the back of the shop. If the sun is shining make sure to grab a seat outside for a perfect people-watching hour or so.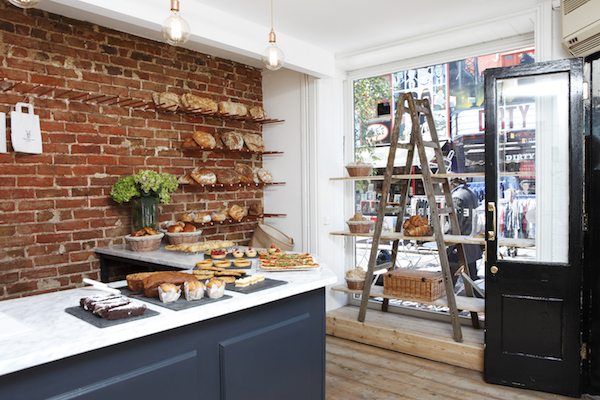 What makes the Flour Pot special?
back to top