Astonishing Culinary Experience!
If you've been to Gars Chinese Restaurant Brighton, you surely know how good everything is and probably won't need to keep on reading. If you haven't, keep on reading and please spare some time on your busy schedule and treat yourself to an astonishing culinary experience.
Dianne greets me and after the mandatory introduction formalities she shows me to my table and hands over the menus. I'm sitting at the ground level dining room which is cosy with a touch of elegance. A member of staff promptly asks if I'd like some water and if everything's been ok… "I haven't had this hospitality since I left Spain" I say to myself.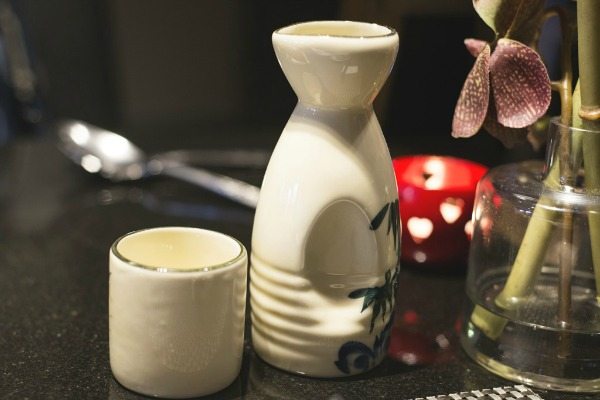 The drinks menu is extensive and filled with a tasteful selection of local, continental and new world wines. Very exciting selection I have to add. There's also a surprisingly good amount of aperitifs, sherry and liqueurs neatly arranged by categories. For this time I order warm saké, an old time favourite of mine and a jug of Brighton's finest mineral tap water.
Truly Exciting Menu – Gars Chinese Restaurant Brighton
The food menu is huge and the food offering is truly exciting. The more I look into the menu the more confused I get and at some point I just give up. I think Dianne noticed as she approached me and asked if I needed any help with the menu. I asked her to send me whatever she likes the most as I'm sure I'm going to like it. She looks a bit worried and asks what I like and if there's something I don't eat. I say, "I like everything and eat anything!" Dianne walks away with a smile.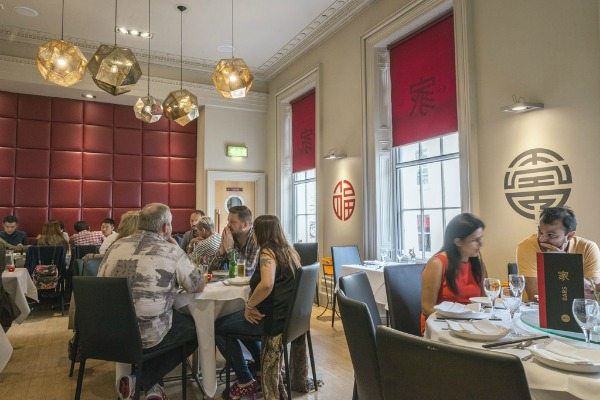 Warm saké arrives and as I sip into it I secretly toast to good old times. On the meantime, Dianne tells me a bit of the history of Gars and invites me to take some pictures of the upper floor dining room. It's a modern decorated space with a great lively ambiance.
Seafood Lover
Starters arrive as I'm checking the light for the photography. Dianne explains that she's ordered a meal that she would have as she is a seafood lover. The first course is a scallop with chilli soy sauce; just warm and perfectly cooked. Their famous prawn toast which is way thicker than any other I've had before and obviously tastier as well. And deep fried squid and onion rings with chilli and pepper…these are fantastic!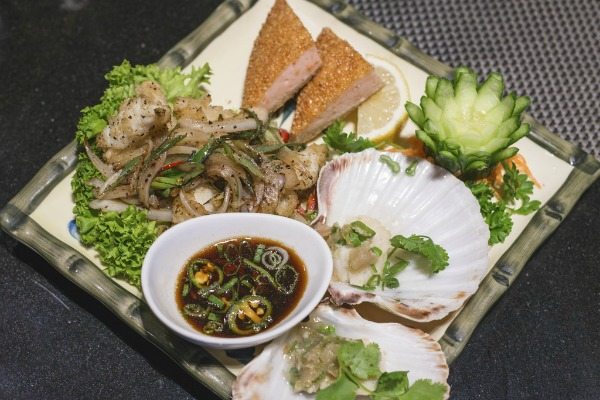 Me being a seafood lover as well highly recommend this dish.
Full of Flavour
Next to arrive is the crispy duck with spring onions, cucumber and pancakes. I can't describe how much I enjoyed this dish. Being half Mexican, there is some sort of childish excitement of grabbing a pancake, stuffing it with duck, adding a pinch of onion and cucumber and finishing it with a spoonful of duck sauce. It's like making a taco!
Getting serious, the crispy duck is perfectly cooked, soft, tasty and moist with the outer layers crispy enough. The whole thing is full of flavour; the onions, cucumber and duck sauce just compliment the duck with freshness and a touch of sweetness.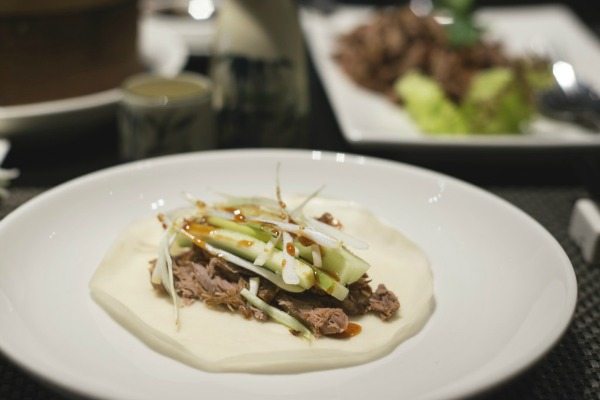 Attentive Service
Dining on my own means I get the chance to observe what service is like and pick on every tiny detail. I can't help it, it's what I did for a long time. Having said that, I was well impressed with the quality of service and attention to detail. The staff are incredibly attentive, skilled, knowledgeable, efficient, friendly and cheerful. A combination of traits really hard to find nowadays.
Kudos to Dianne and the management at Gars for keeping the standards that high!
Melt in the Mouth
Next to arrive to my surprise are Singapore noodles which is in an authentic stir fry with that punchy barbecue flavour from a flaming wok. Kong Pow prawns are beautifully cooked with a sweet and sour sauce and a delicious black pepper fillet steak.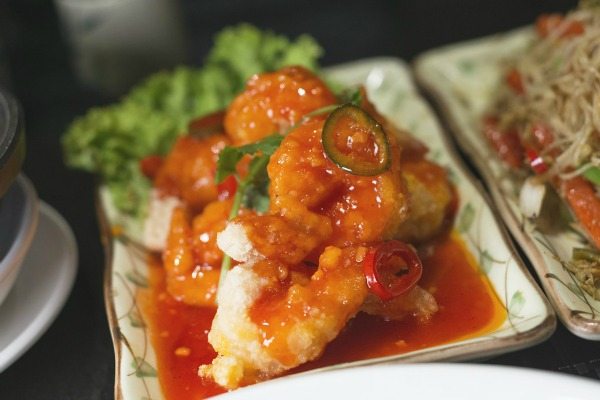 It's so well cooked it melts as you chew on it. The pepper sauce has a wonderful kick too. I'm glad I ordered the saké as wine might have spoilt some of the delicate flavours on this meal. To my surprise, I'm offered a hot towel to wipe my sticky fingers after my meal. Beautiful detail!
Luscious Dessert
I order dessert shortly after and again, I ask to send me their favourite. I get Toffee banana with vanilla ice cream…Luscious! The banana is caramelised and as it's warm it's perfect for dipping in the ice cream. Sorry I couldn't finish it!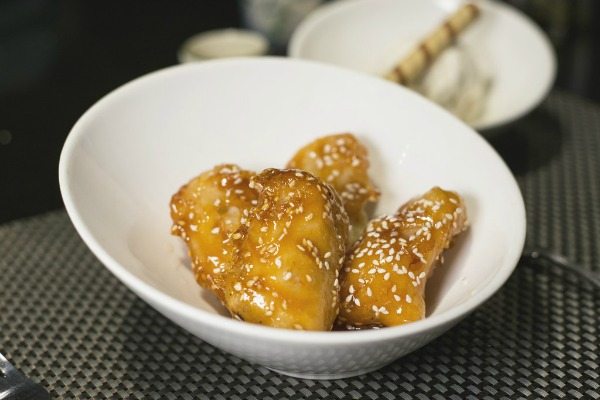 As you can see, I enjoyed my meal at Gars and will definitely be back! I recommend it to anyone as the quality of the food, service and the whole experience is outstanding! 10/10
See the listing for Gars Brighton, Chinese Restaurant, The Lanes