Gars Brighton
The Chinese. A coveted part of the British menu, it's as treasured as fish & chips, as cult as buttered crumpets and as comfortingly familiar as a steaming hot cup of milk-&-two-sugars-style builders' tea. You'll be hard pressed to find a UK resident who hasn't at some point indulged in the Friday night tradition of a Chinese takeaway. There are times, however, when we demand more from our Chinese experience than a mere takeaway.
Always on hand, Brighton's thriving restaurant scene faithfully delivers.
In the heart of Brighton's historic quarter, on streets once populated with the cries of fishermen and the clatter of horses' hooves, is Brightonian institution GARS. Standing on the same spot for 35 years, it is one of the city's oldest eateries, having grown from 22 covers in 1983 to a celebrated three-floor establishment capable of housing 120 diners.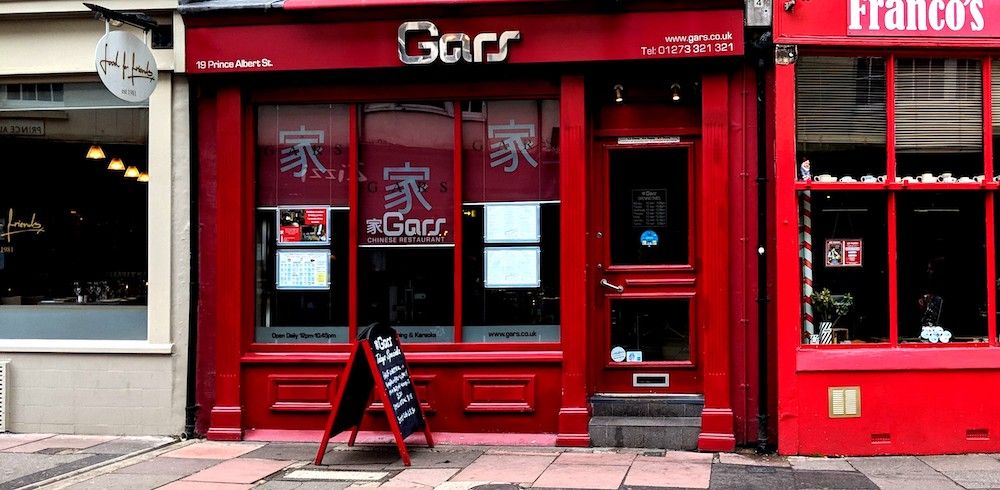 NOT YOUR USUAL CHINESE RESTAURANT
GARS Brighton is high-end Chinese dining at its finest, a world away from the cheap, plastic takeaway containers of its culinary competitors. Heady scents waft from the kitchen as soon as you step across the threshold, tabletops immaculately decorated with sparkling silverware, gleaming glasses and simple, elegant floral arrangements. Deep accents of red culminate in a luxurious feature wall of crimson sitting ostentatiously at the far end of the upstairs' dining room, modern chandeliers tossing intricate light patterns gently across the room.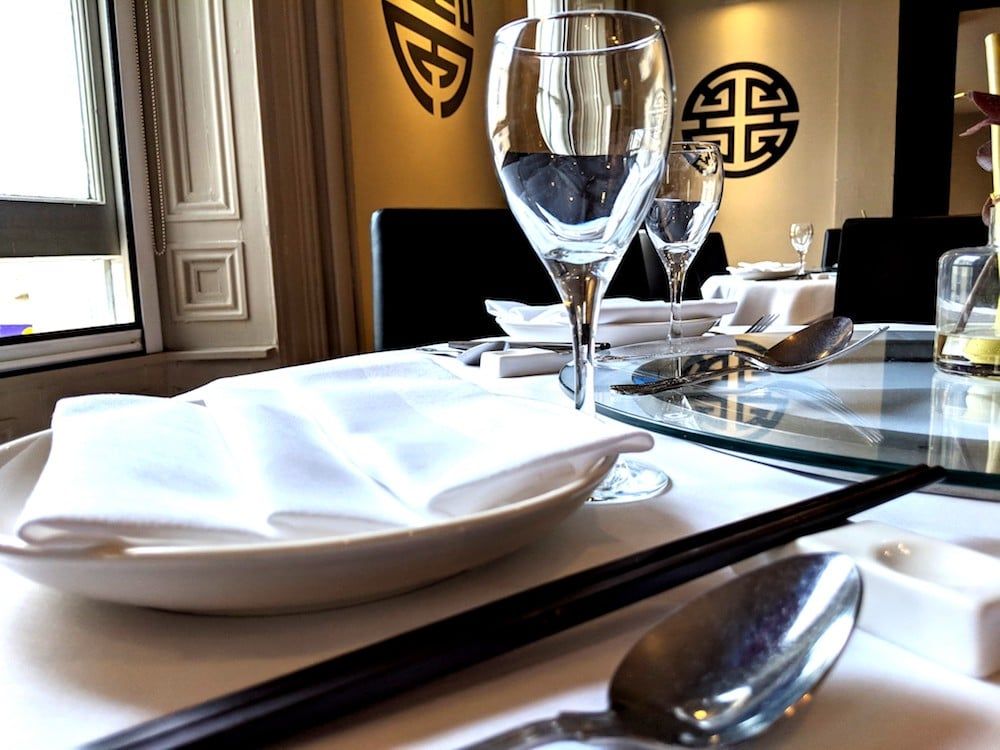 A TALE OF TWO MENUS
GARS Brighton has two menus, traditional Chinese dishes and its Dim Sum card, served Mondays to Saturdays from 12-5pm and Sundays from 12-7pm. Dim Sum translates as "little plates", although someone should add the words "of utter flavour" when it comes to GARS' rendition. Although we arrive past the 5pm weekday cut off, the kitchen treats us to a small selection of their menu – the perks of being a food reviewer!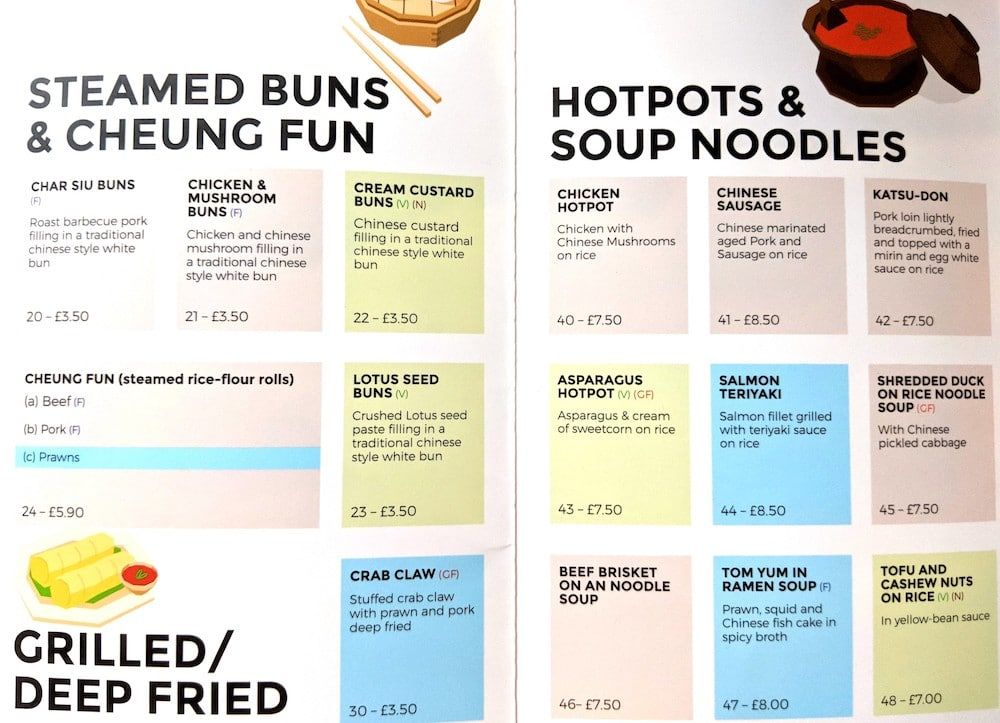 Bamboo towers unleash plumes of heavily scented steam, wobbling opaque jewels packed with delicate flavours nestling inside. We dive in, sounds of satisfaction confirmation of the tastebombs readily exploding in our mouths. The thin wun tun pastry of the Sui Mar perfectly encases light, chopped pork and shrimp; Har Gow dumplings, with their prawn and bamboo filling, are slightly thicker but equally delicious. We devour them in an instant, peering into the baskets on the off chance we might have missed one.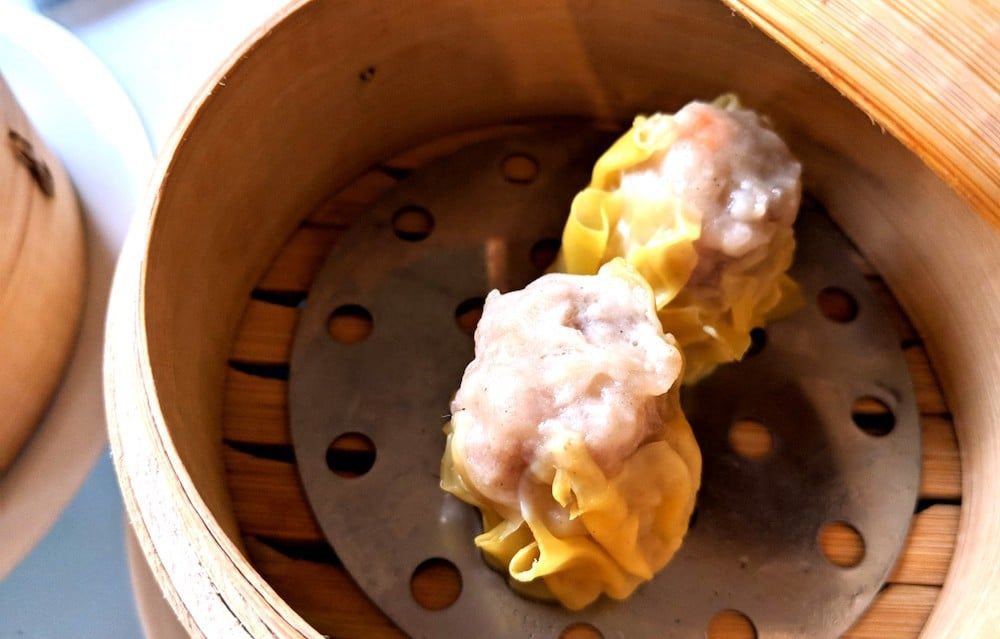 SO SIMPLE, SO DIVINE!
Before we can bemoan the fact we're out of Dim Sum our waitresses swoop in, laden with starters from the main menu. On duty in the kitchen is the youngest brother, and by GARS can the man cook. Prawn toast heaves with the titular ingredient; the tang and kick of salt and pepper pork ribs squeeze the tastebuds as the meat falls from the bone; king prawns the size of boomerangs sit juicy and firm inside crisp tempura batter.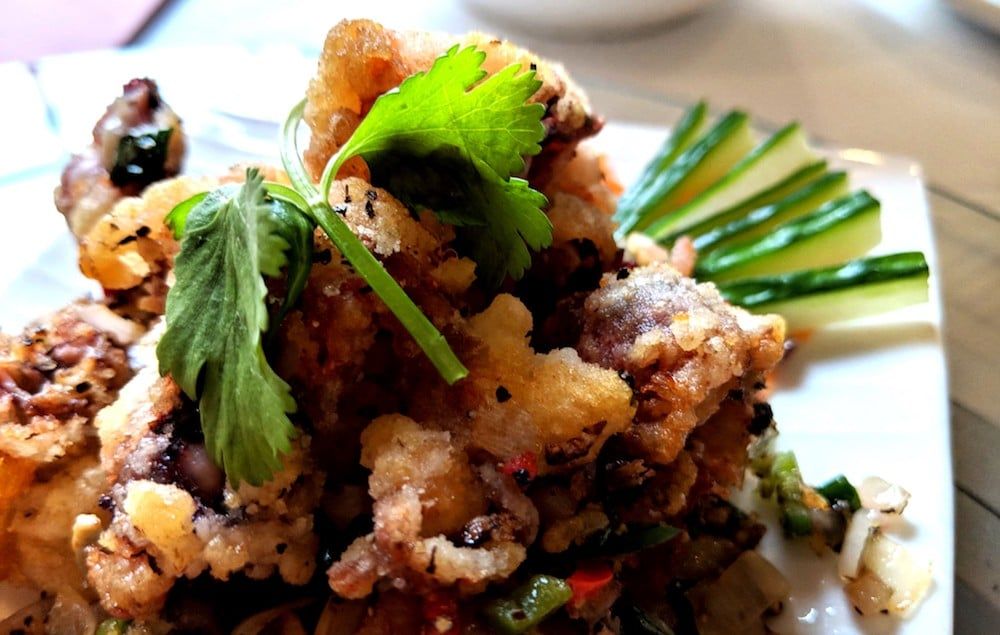 Quick fried squid is bouncy to the bite, then melts on the tongue with just the slightest amount of pressure. Mussels steamed in their shells sit steeped in fragrant ginger, garlic and spring onion, plucked out and poured down our waiting throats. Hands down our favourite dish is the glutinous rice, wrapped in softly steamed lotus leaves and basking in the juices of mushroom and chicken, so simple, so divine.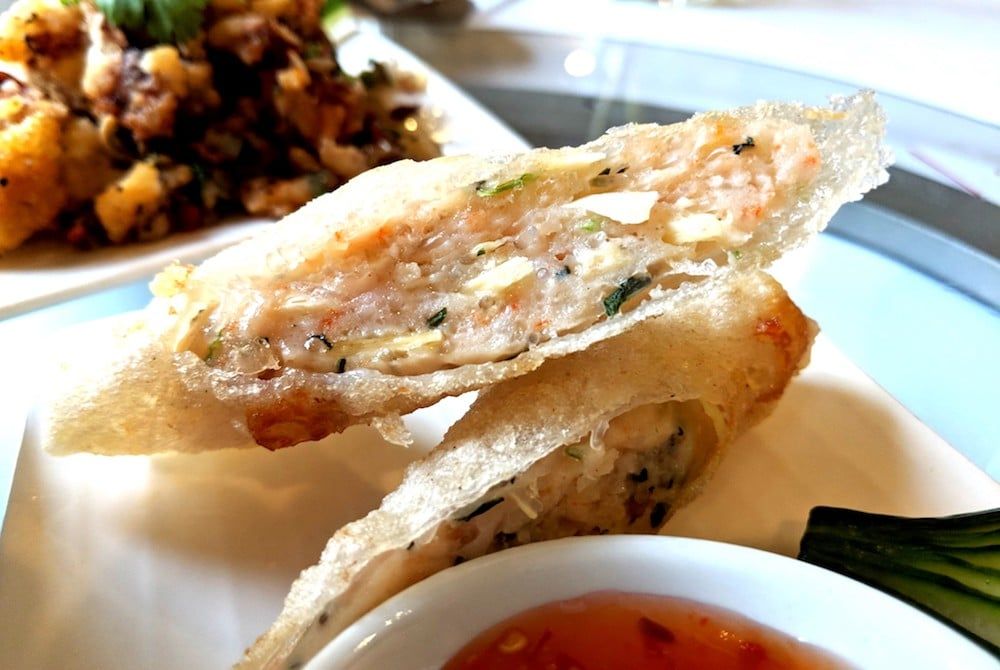 FINGER LICKING GOOD
Next come the duck pancakes, and I fear I may have died and gone to food heaven. The duck leg bone slips from its confines, the meat tender and plump, just the right amount of crispy pieces to glistening, succulent ones. Dark Hoisin sauce is draped over with abandon, crunchy slivers of spring onion and cucumber joining the party, lovingly wrapped in almost translucent pancakes, just enough of a whisper to hold everything together. Again, although increasingly stuffed, I find myself peering into the bamboo basket in search of more. GARS may well give me gout at this rate.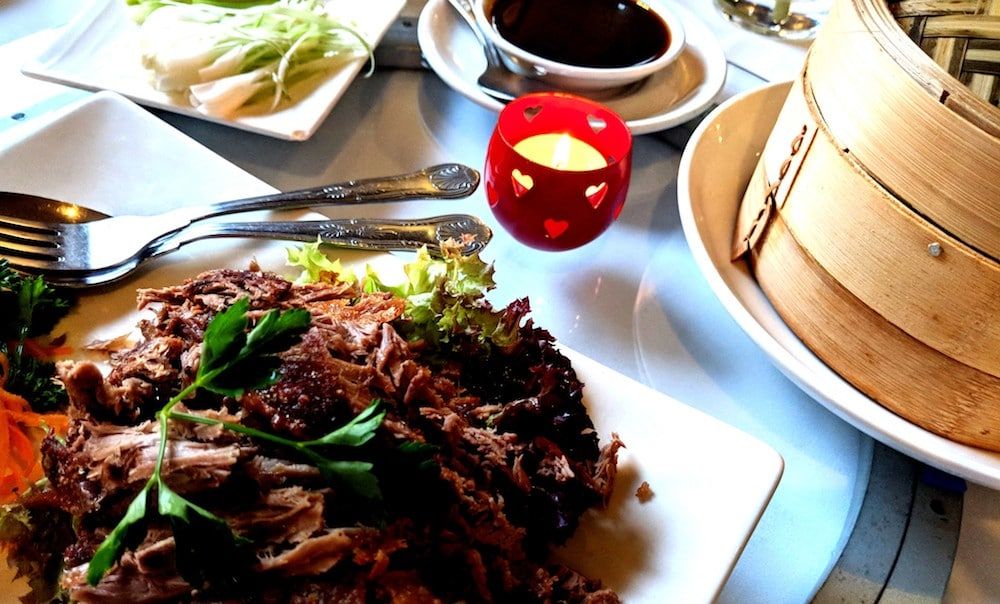 COMPLICATED SIMPLICITY
As I'm pondering how I'm going to roll myself down the spiral staircase, the mains arrive. A fillet of seabass steamed in ginger and spring onion is cooked to perfection, white flakes falling off the bone without hesitation. The melt-in-your-mouth fillet steak in black pepper and soy sauce is an absolute triumph, bathed in gleaming sauce that carries just enough heat from the black pepper for it to pack a punch. Crispy pork melts on contact with our mouths, Kung Po Prawns sizzle and bubble like a Hawaiian volcano.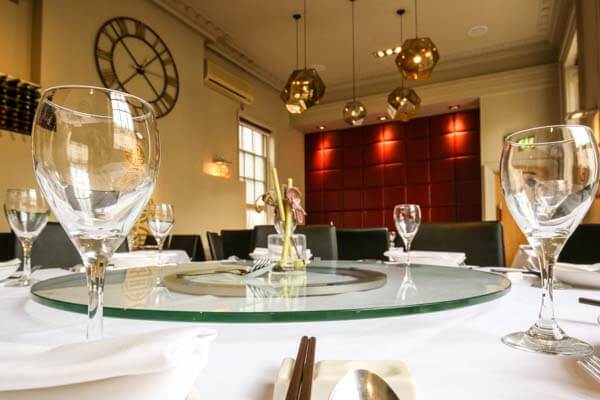 SIMPLY OUTSTANDING
There's a serious complexity to what seem like simple dishes, an understanding of how to balance flavours together in a seamless harmony that elevates GARS above many other restaurants I've been to, Chinese or otherwise. Add to that their incredible hospitality, fast but non-intrusive service, a hugely comprehensive drinks menu that includes cocktails, sake, spirits and top brand champagnes, and menus that are colour coded for those with food intolerances or dietary requirements and what you have, ultimately, is a dining experience that pays uncompromising attention to detail across the board. Simply outstanding.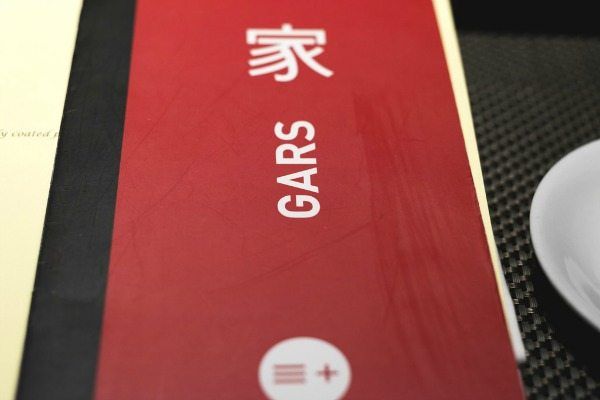 Want to know more about Gars Brighton, Chinese Restaurant, The Lanes?
Find Out More