There really is nothing more soul-enriching than a Sunday morning stomp in the South Downs, blowing away Saturday night cobwebs and filling the lungs with fresh air, followed by a hearty Sunday roast in a cosy, Sussex pub.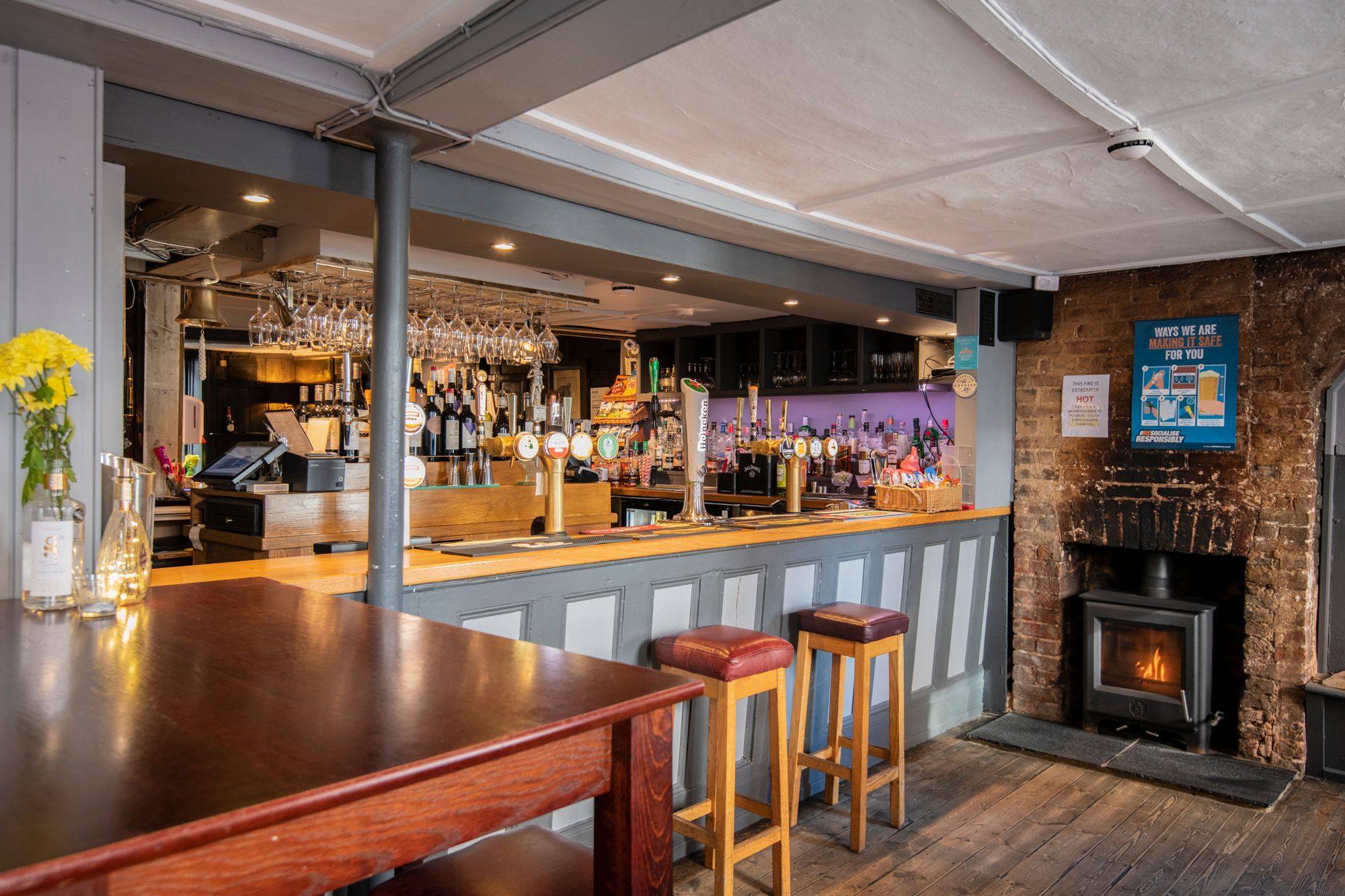 With the rolling hills of the Downs quite literally on the doorstep, a Sunday menu dedicated to roasts, and a friendly vibe, there could be no better venue for that rewarding post-walk feast than The New Inn at Hurstpierpoint.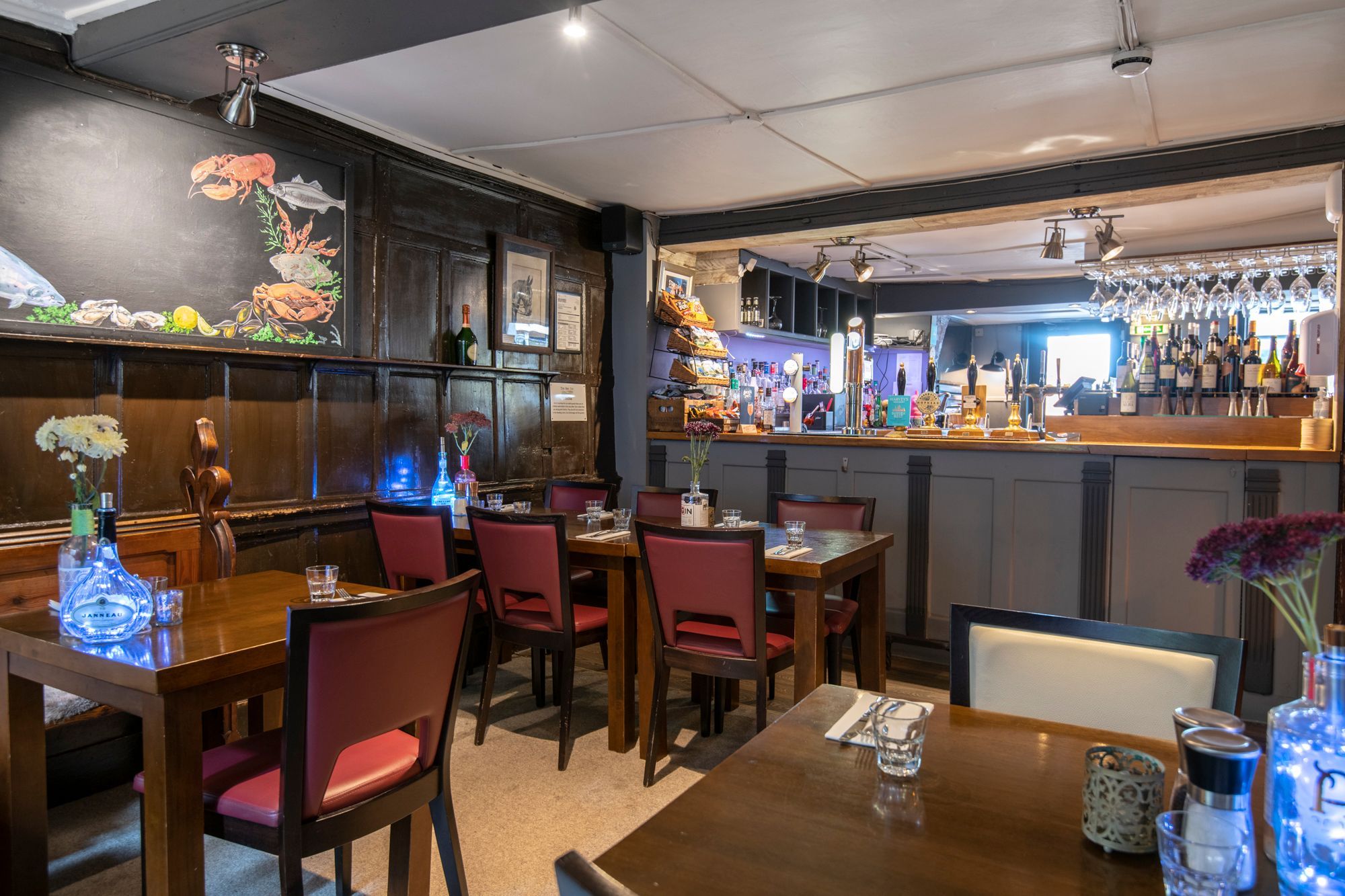 The menu celebrates Sussex produce with everything sourced locally, from the meat and fish to the vegetables which are grown in the pub's kitchen garden. Even the coffee is roasted in nearby Henfield. The roast selection comprises the usual crowd-pleasers: chicken, pork belly, beef (28-day aged sirloin no less) and a mutton shoulder twist on the lamb. Non-meat-eaters are also well catered for.
After an ambitious three-hour hike, stomachs rumbling, hubby and I found a cosy corner of the pub, swiftly made our meat choice, and settled in with a large glass of wine.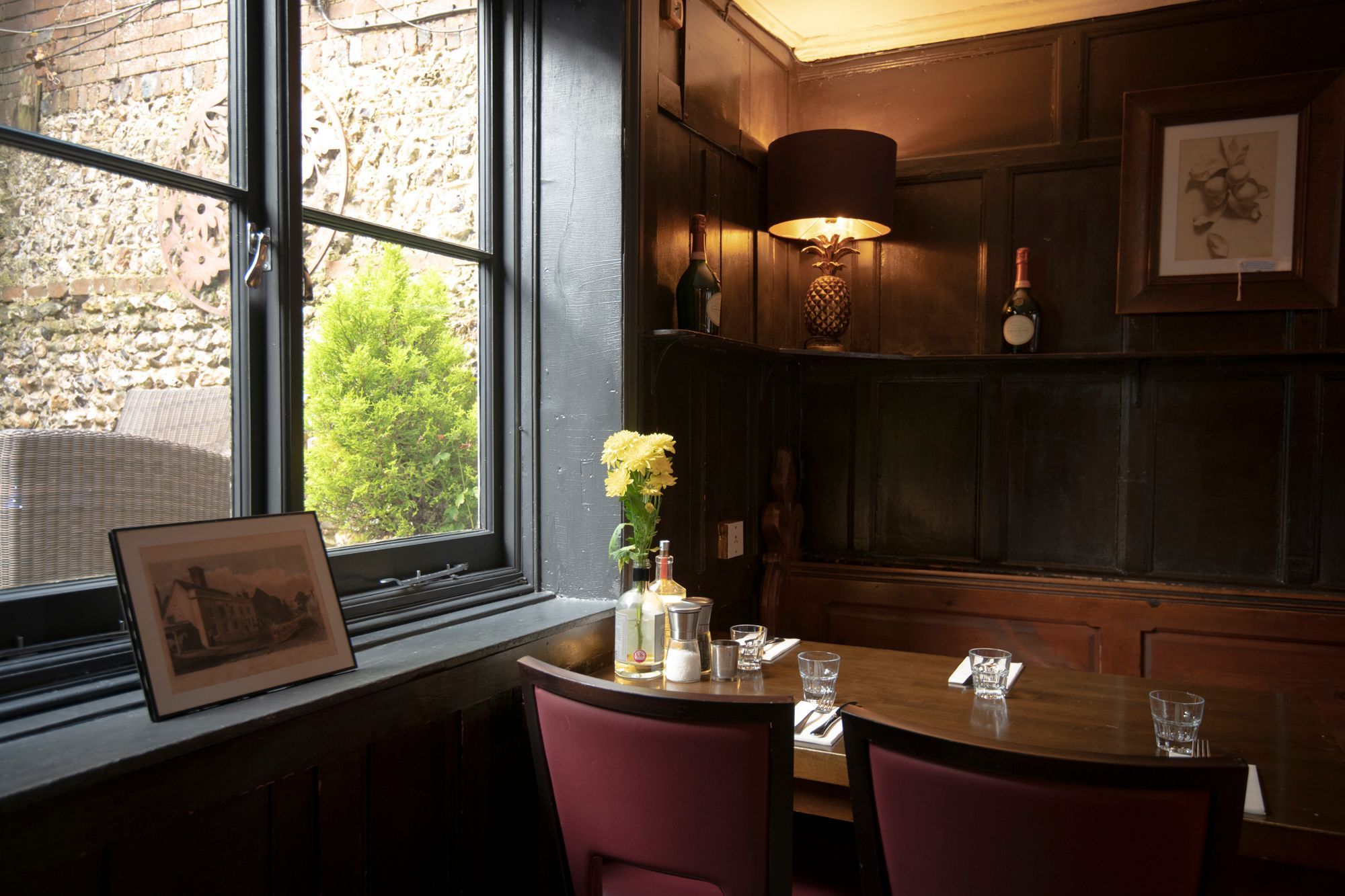 The chef did justice to both meats which were expertly cooked.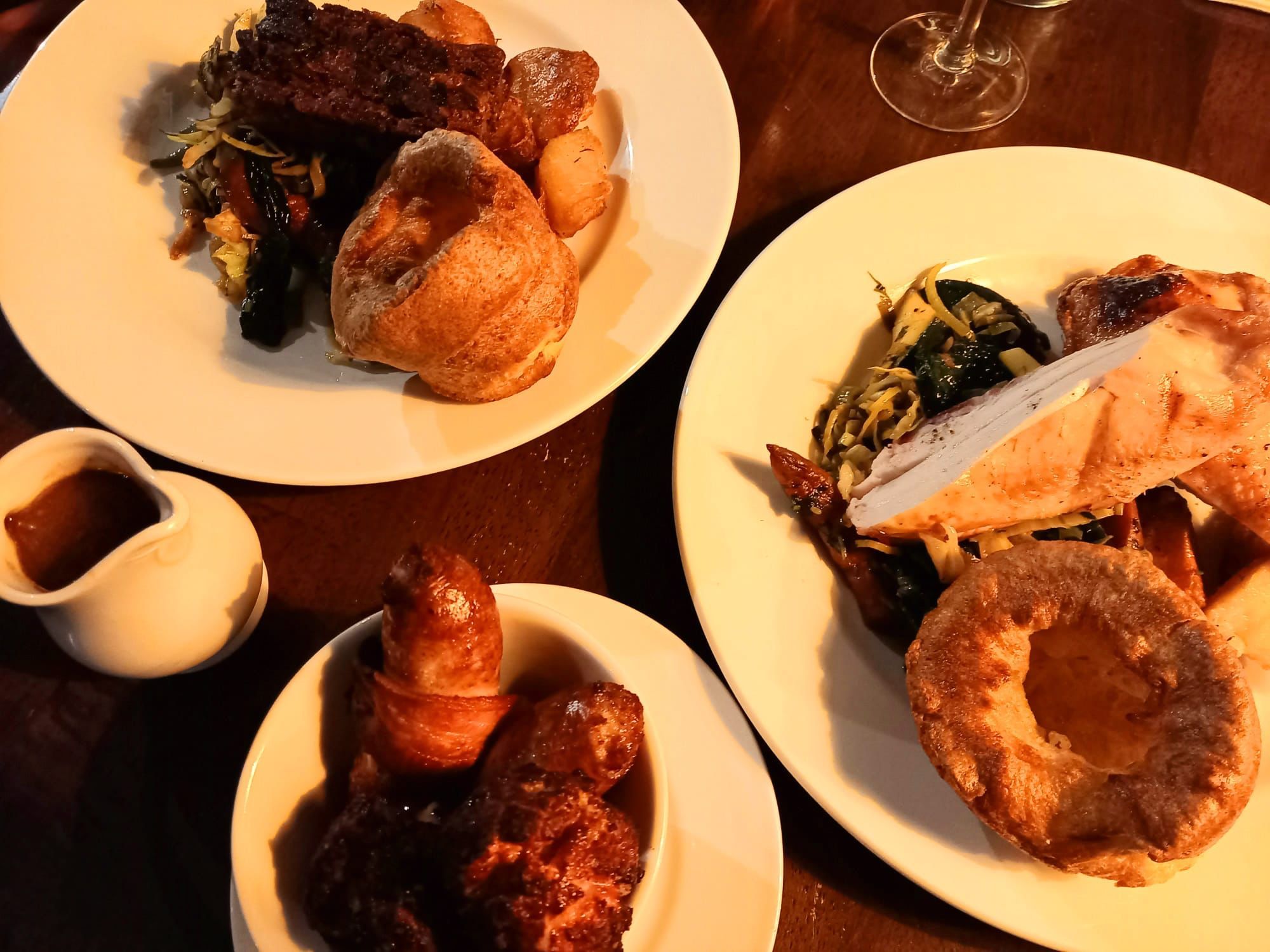 The Grange Farm chicken was plentiful and juicy; the richly flavoured South Downs mutton was tender with a subtle smoky taste. Also perfectly cooked were the accompanying vegetables: not a limp carrot or soggy cabbage in sight! The roast potatoes were crisp on the outside and fluffy on the inside (as any decent Sunday spud should be) and the Yorkshire pudding was impressively light and crispy. A deep, rich gravy was served in a separate jug for personal preference.
I experienced a little food envy as I caught a seductive waft of the cauliflower cheese with truffle oil side dish being served to a nearby table, but the main course portions are by no means modest, and I'd spotted the dessert menu…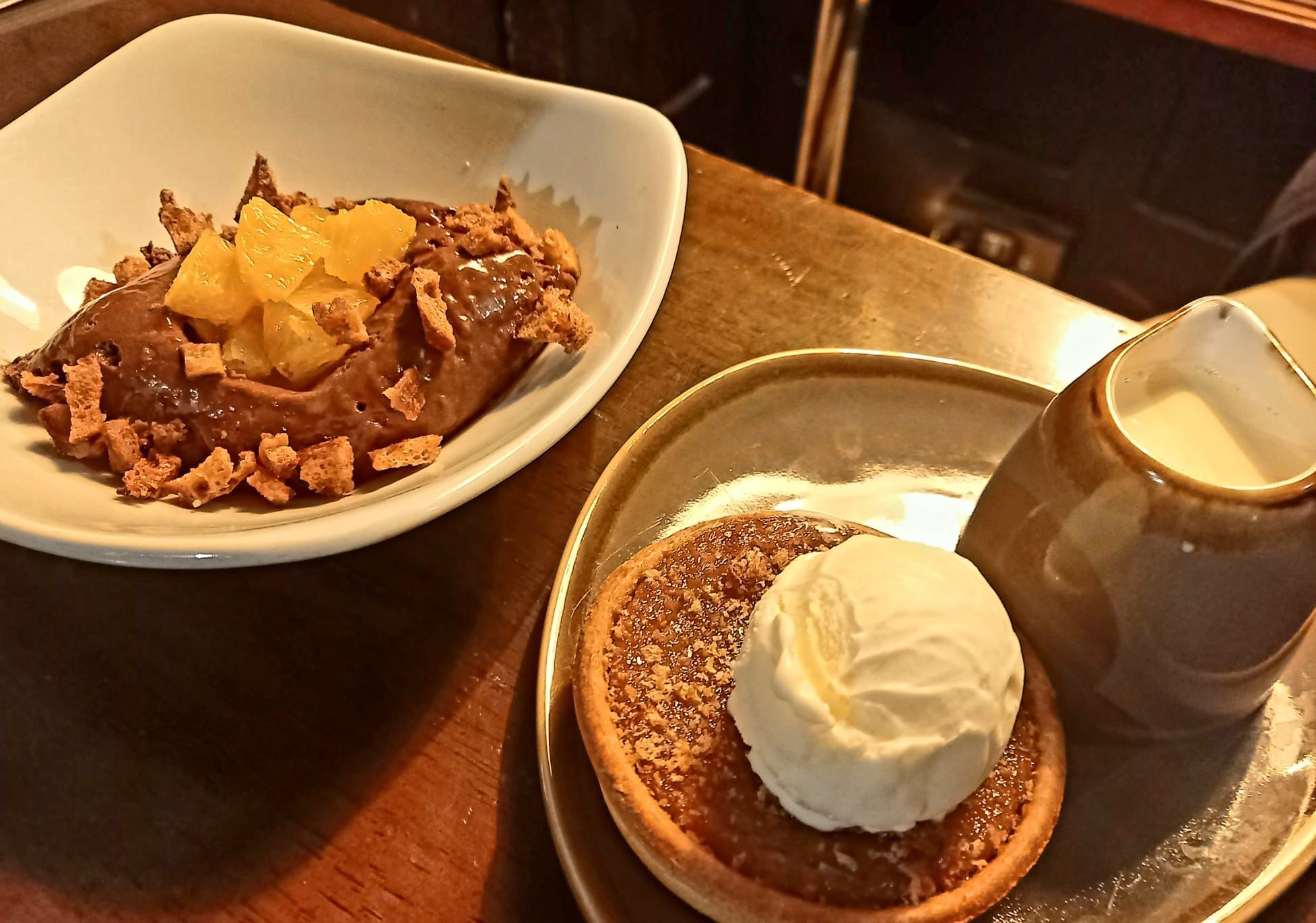 After a brief breather, it was time for pudding.
Whilst tempted to share one portion of sticky toffee pudding, we opted for the treacle tart which was served with yogurt ice cream that cleverly cut through the sweetness of the treacle, and the chocolate & Seville orange mousse, which was as rich, moreish, and indulgent as it sounds!
Not only does The New Inn tick the boxes for an expertly cooked, delicious Sunday roast, but you can feel suitably smug knowing that by dining on Sussex produce you're supporting the local community.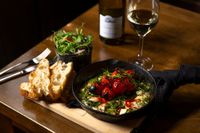 Want to know more about The New Inn, Hurstpierpoint?
Find Out More