Libation flows in central Hove
Head to Libation Hove if you're looking for a relaxed, friendly, and vibrant place to quaff some wine or treat yourself to a lovely meal! This Hove-pub offers a delicious menu, a well considered wine list, craft beer, local ales, and a cocktail list. What more could you want?

What's on the menu at Libation Hove?
Ran by 'Cedarbay', the kitchen at Libation Hove offers a menu using fresh and seasonal produce and includes a vast range of lite bites as well as some classic pub dishes, seafood delights, and a mouth-watering burger menu. If you are looking for something more relaxed, then this trendy venue and their menu offer an exciting alternative to eating in Hove and other Hove restaurants.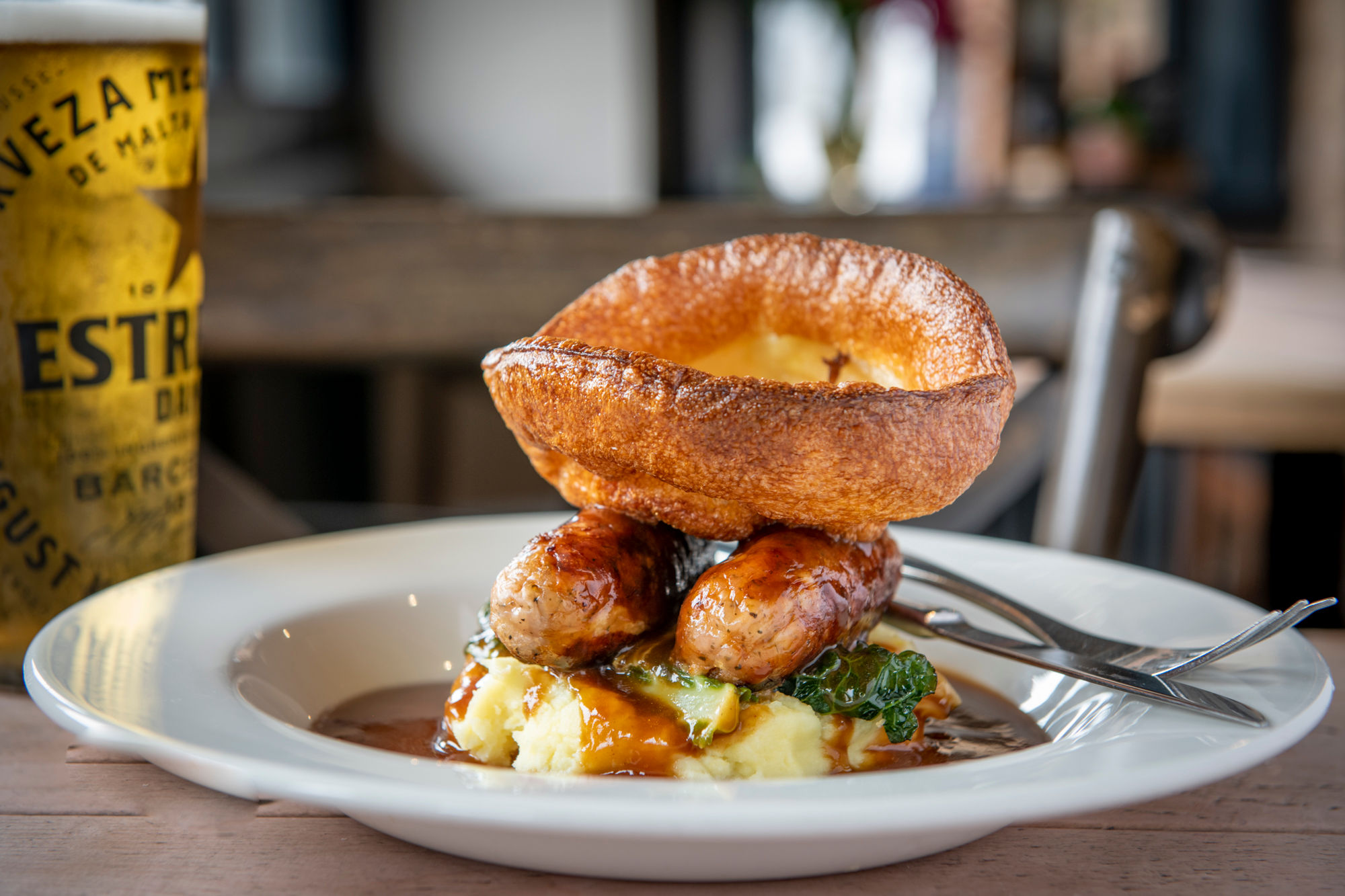 Proper pub grub
The dishes on the menu vary with a mix of modern, and pub classics – all given a contemporary twist. On the starters, try the Calamari and the amazing Lebanese Falafel – to die for! Feeling hungry? Go for the Cedarbay Burger or the Vegan Empire Burger for something meat free.  We also hear great things about the Sunday roast!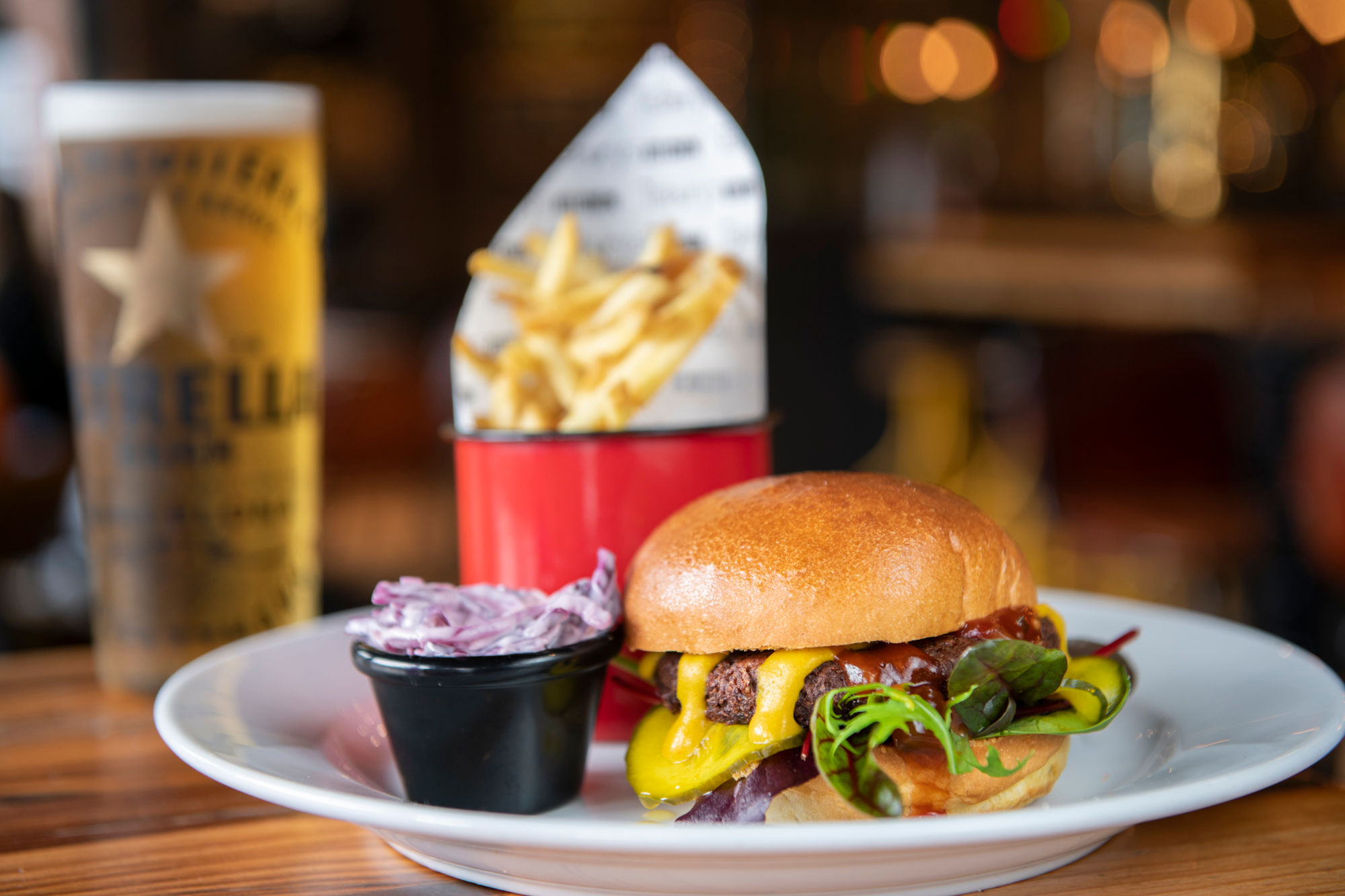 Daily Specials at Libation Hove
For a little excitement with each visit, Libation Hove offers an ever-changing specials board which showcases the freshest and must have dishes of the day!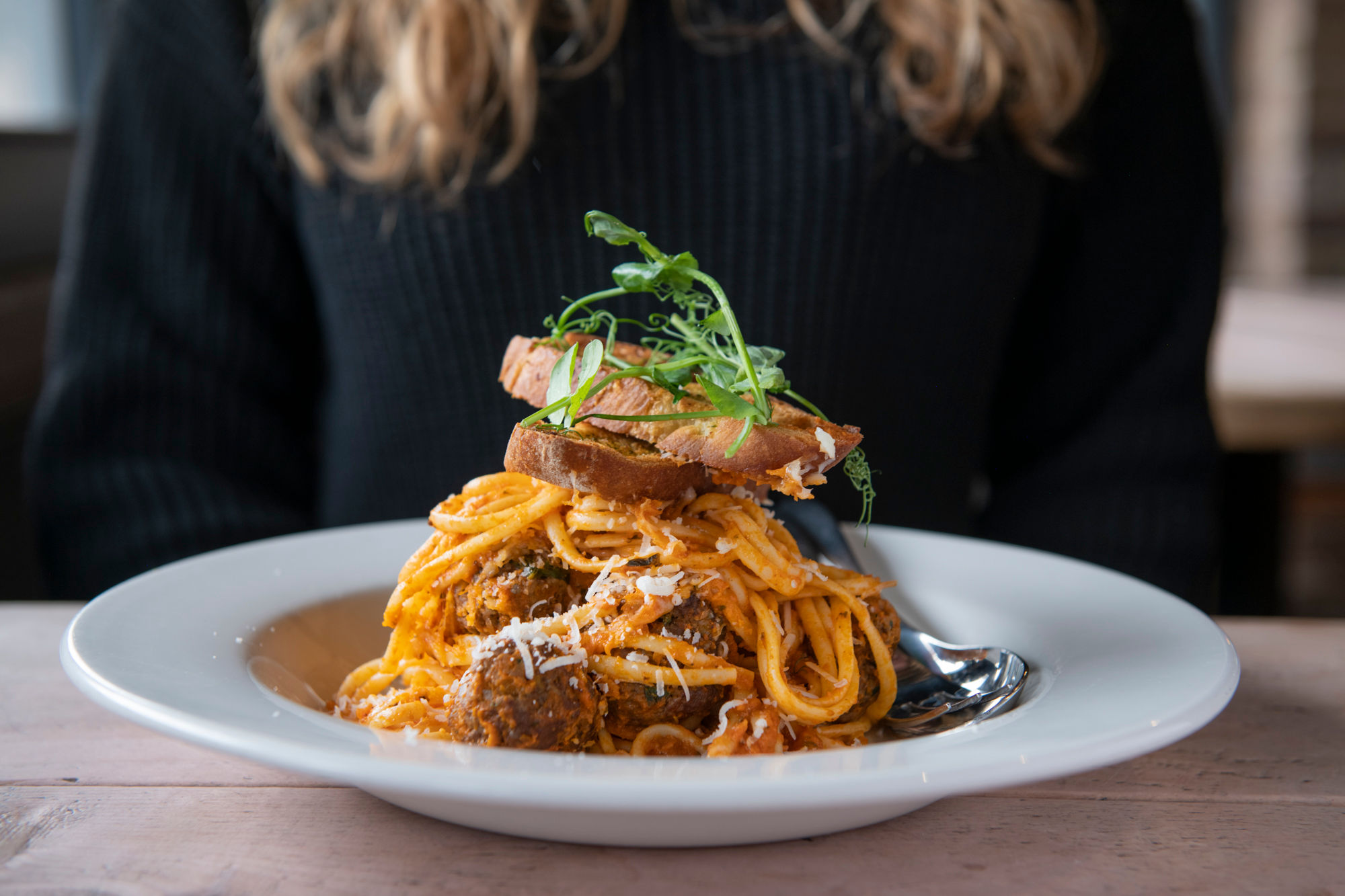 Bottomless brunch at Libation
Now a staple in your weekend, Bottomless Brunch at Libation Hove is as popular as ever! Enjoy a dish from the Brunch Menu on Saturdays and add Bottomless Prosecco or Bottomless Bottled Beer for an hour and a half from arrival. Why not choose the 'Spritz' option and enjoy three large spritz's from the spritz menu instead.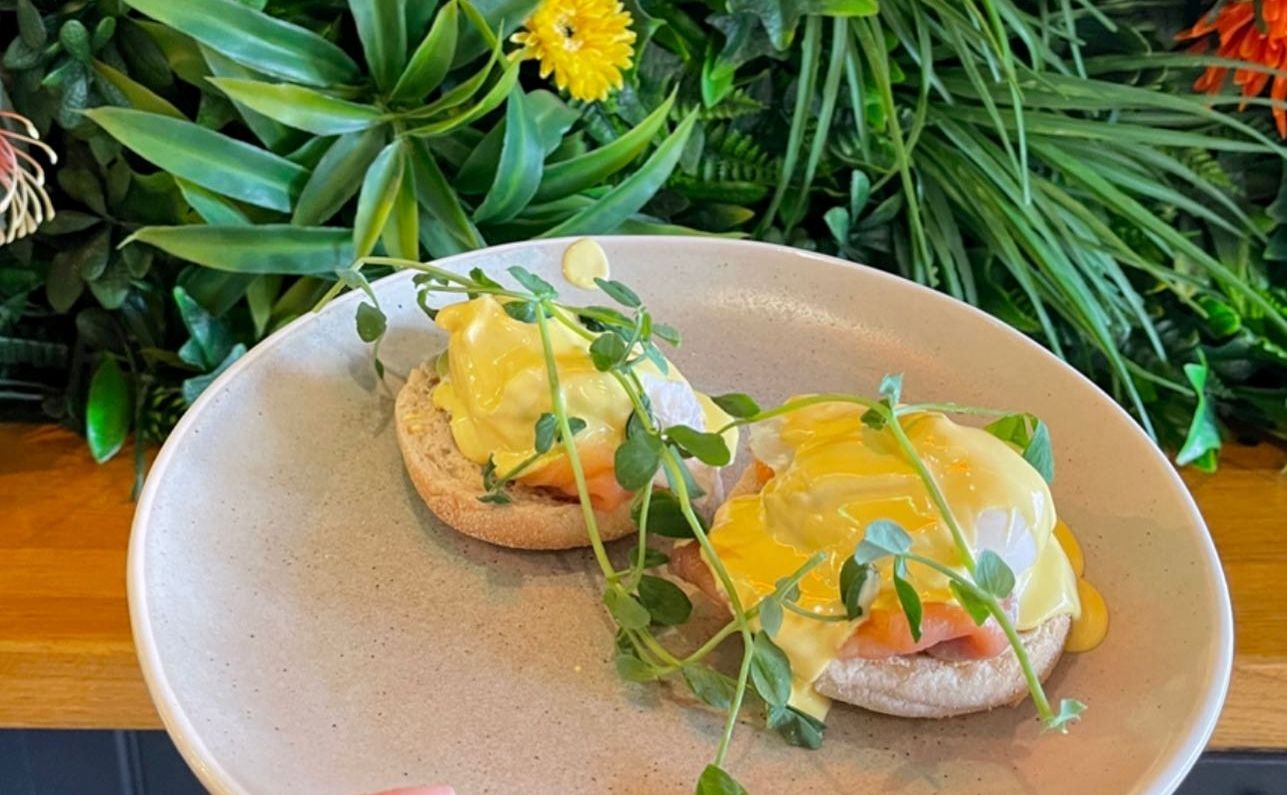 Pop your cork at Libation Hove
Libation Hove are proud to offer an extensive list of sparkling wines, featuring local bubbles from Ridgeview, as well as everyone's favourite, prosecco, and a range of champagne for special occasions…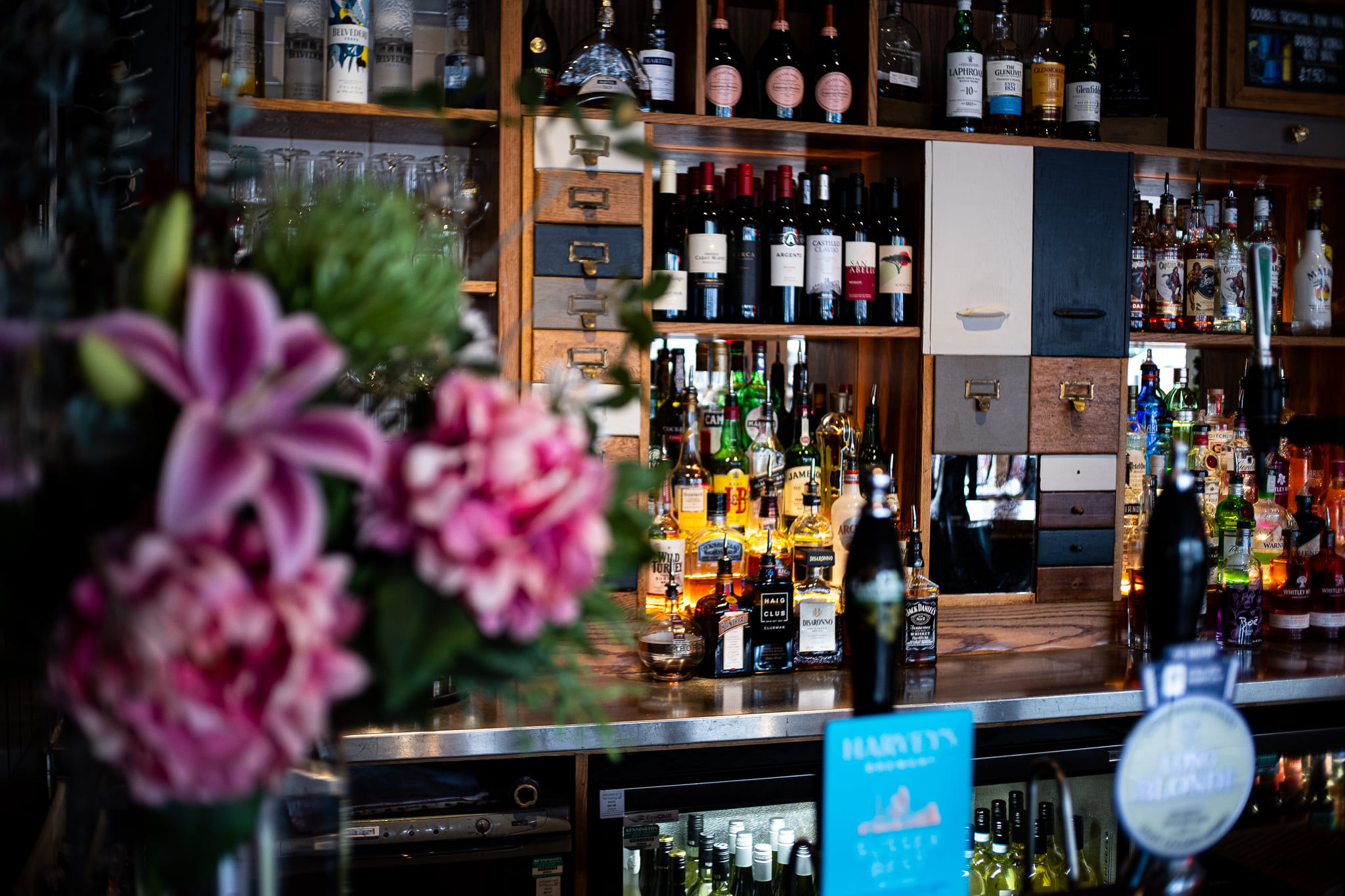 Cocktail o'clock
If you just happened to be passing by and fancied a pick me up then Libation Hove will be pleased to help, and with their range of sparkling cocktails you're sure to stay for another! Why not try out a Pinky Promise or a Salted Caramel Espresso Martini. Libation is definitely an option if you are looking for a Brighton Cocktail Bar.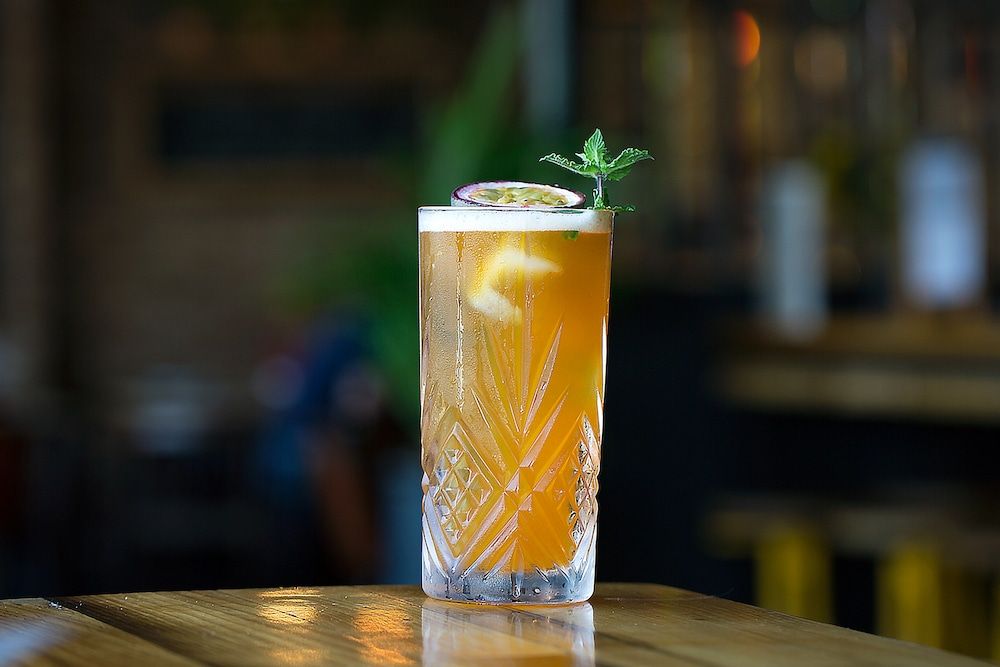 Alfresco Terrace
And what better place to enjoy your cocktail than the sunny terrace Libation has to offer. Positioned in a prime spot between the seafront, and restaurant-filled Church Road, this is the perfect place to stop for a pre-dinner drink after a day on the beach. Whether it's a sunny evening or afternoon, you're sure to have a good time on Libation's alfresco terrace.