Show me the way to Amarillo
In case you haven't heard, something very exciting has been happening in The Lanes. Since September last year, Michelin starred chef Ian Swainson, has been quietly shaking up the Sussex food scene with his new pop-up restaurant, Amarillo.
Taking over 'Lost in the Lanes' café on Friday and Saturday nights, he's chosen a fantastic little venue for his venture. With an open kitchen, stripped-back décor and copper-topped tables positioned away from the shop-front, it feels relaxed, inviting and intimate.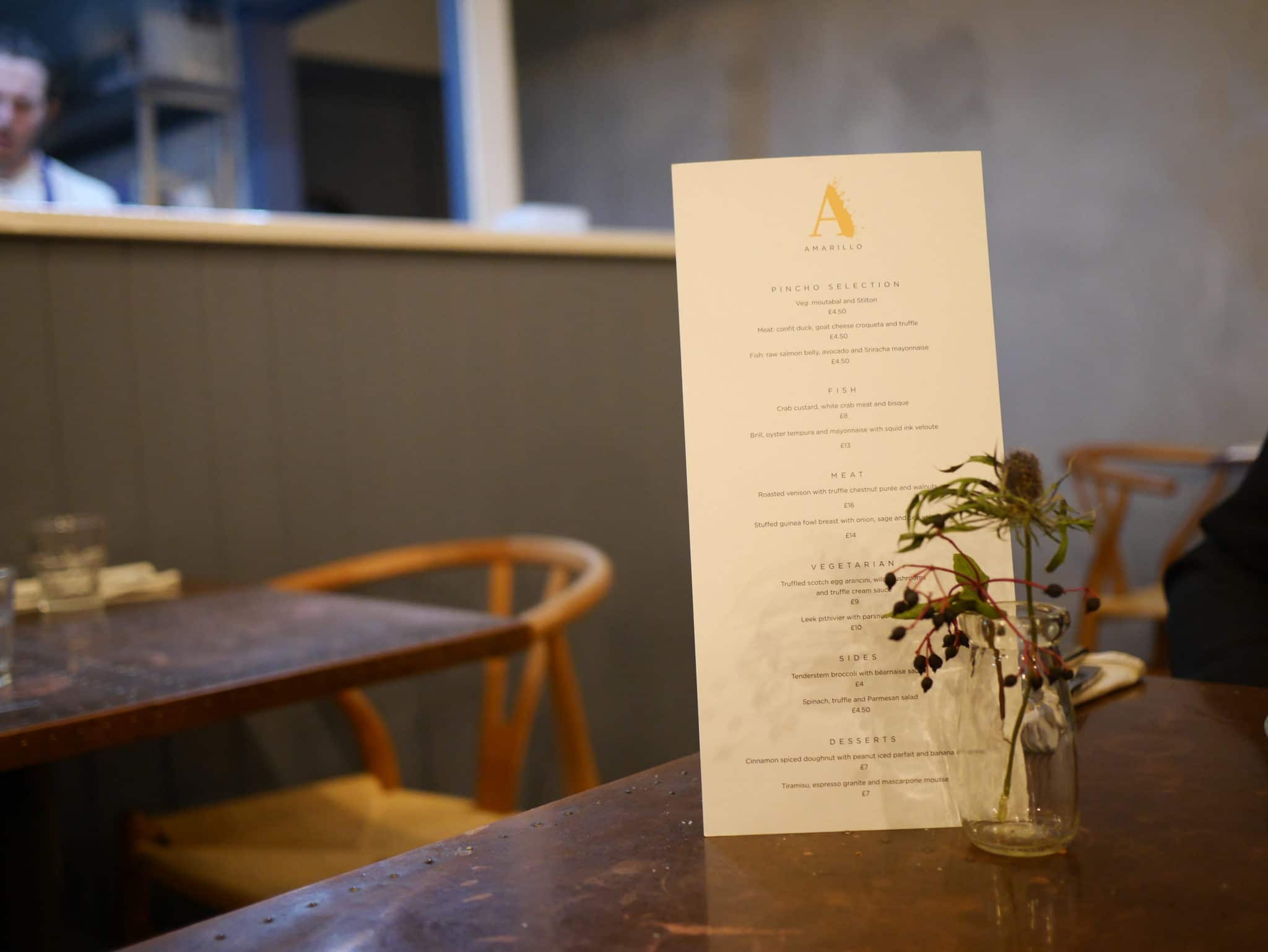 My friend Ella and I knew we were in for a treat from the moment we arrived. Sally, front-of-house, greeted us with a beaming smile and talked us through the regularly changing menu. Divided into pinchos (starter nibbles), fish, meat and veg courses, she explained that each dish is best enjoyed as a sharing plate – which also means you get to taste more of the menu. Genius.
All the pinchos
Having ordered all three pincho options, our table soon filled with beautiful looking bites. To make the most of each one, Sally recommended the best order to eat them in. First up was moutabel and stilton. My personal favourite, the contrast of silky smooth aubergine and salty stilton was divine.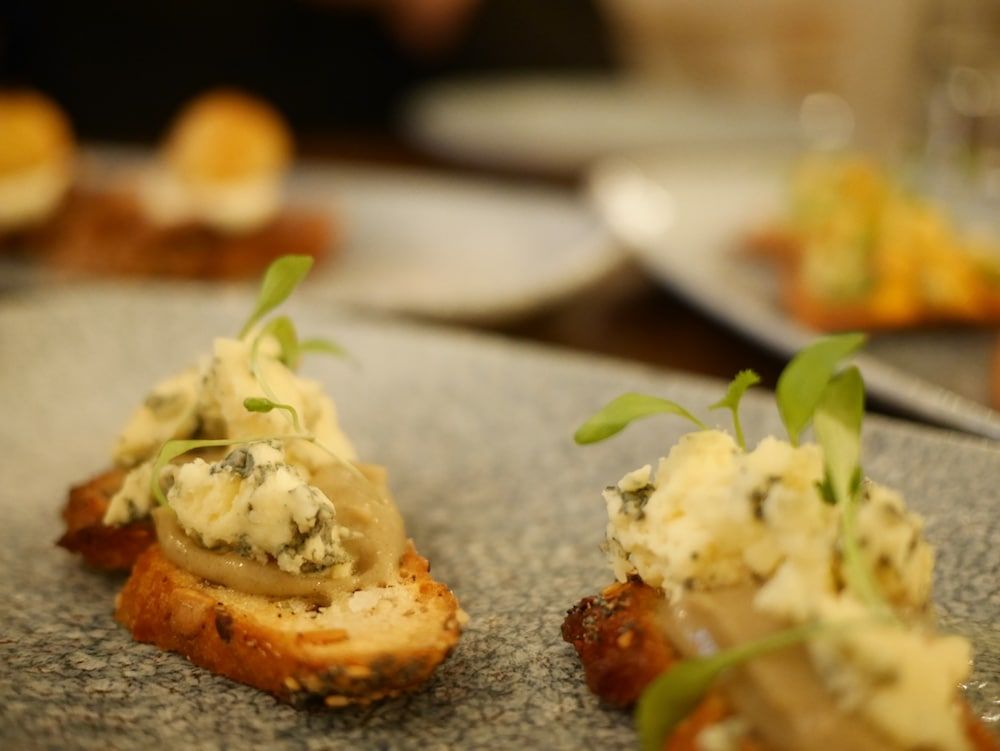 Next, we munched fried tortillas with raw salmon, avocado and Sriracha mayo – a fresh, Asian-inspired pincho with a warm chilli glow.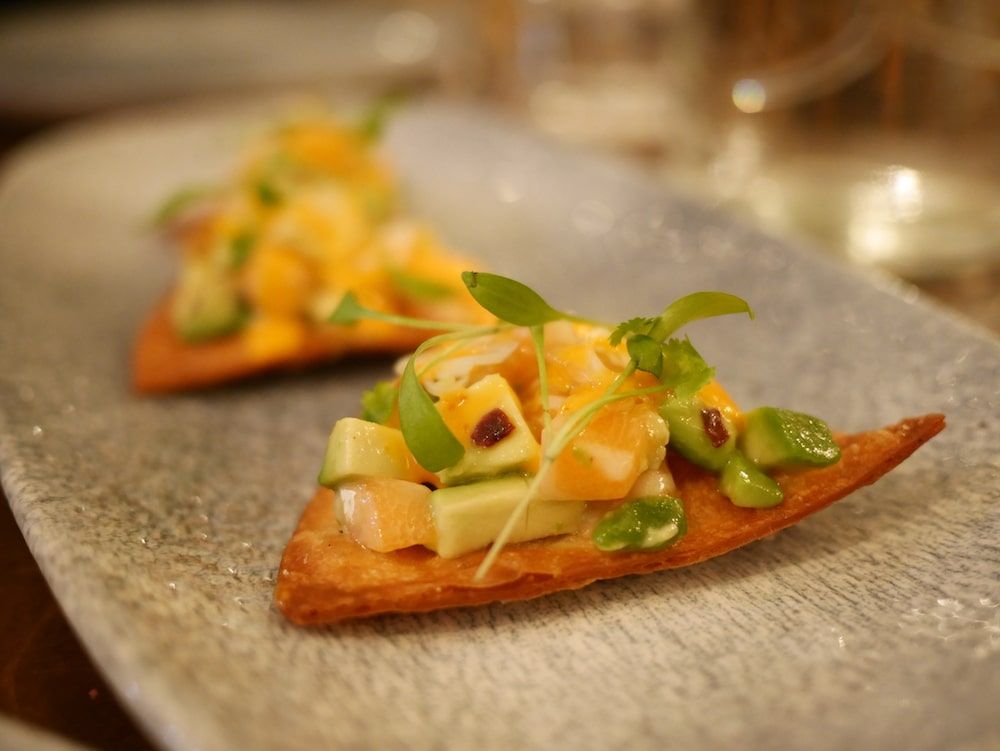 Our third pincho notched up the richness: confit duck and truffle, crowned with a goat cheese croquet that burst in my mouth. When I asked Ella what she thought, she said: "truffley, ducky deliciousness," which actually sums it up very well.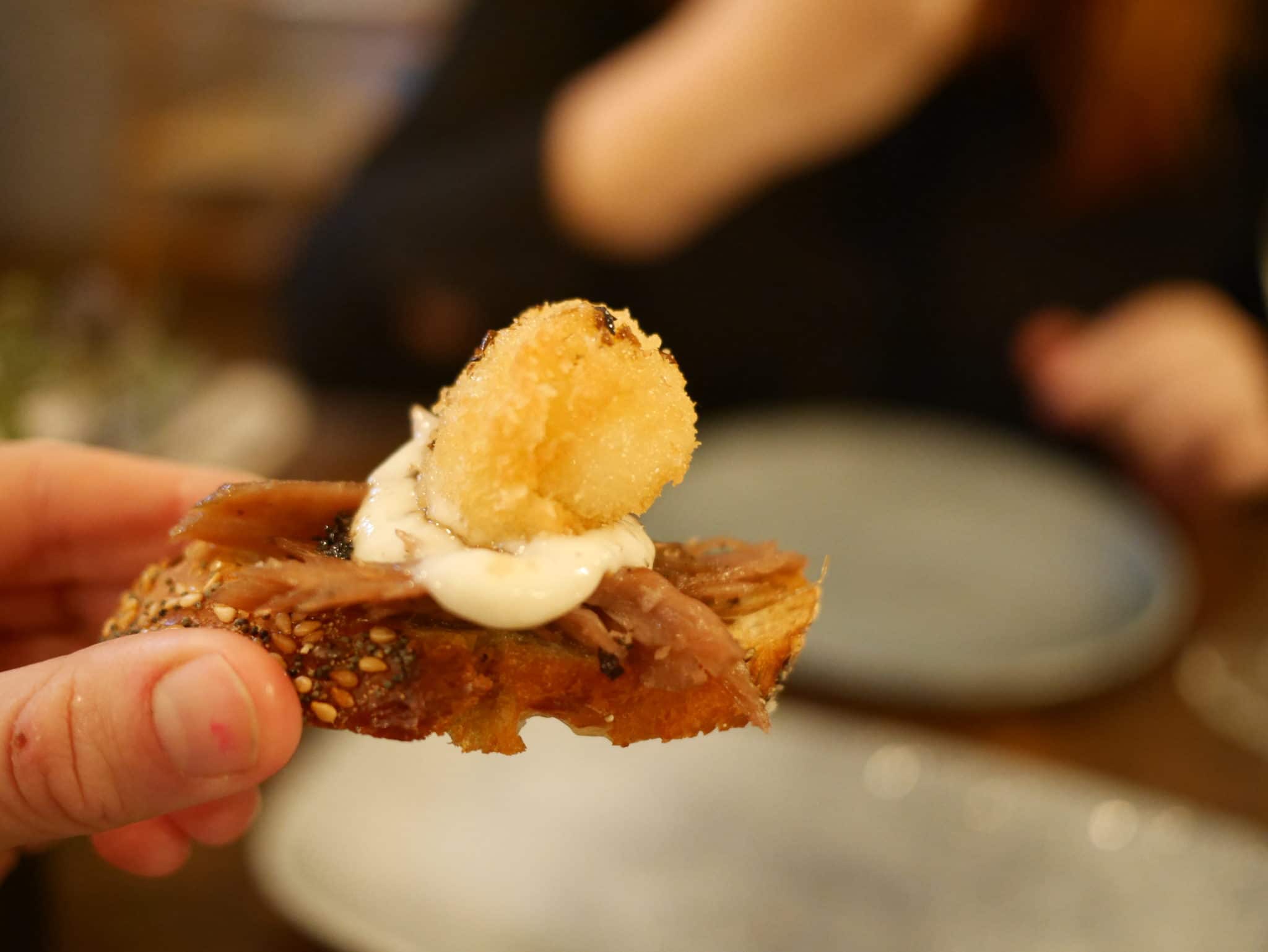 As we ate, we watched Ian at work in the open kitchen and started on a bottle of Fazi Battaglia Verdicchio – a bold and fruity white, selected (with Sally's guidance) from the pared-back wine list.
Nibbling, drinking and chatting about the food we were sharing every meal should start like this.
Two fish
As fans of fish, we ordered both fish options on the menu. Our 'crab custard, white crab meat and bisque' had lemony-fresh meat with the richer bisque beneath. Served with bread and two spoons, we dipped and scooped until the pot was scraped clean. Sharing food like this is fun.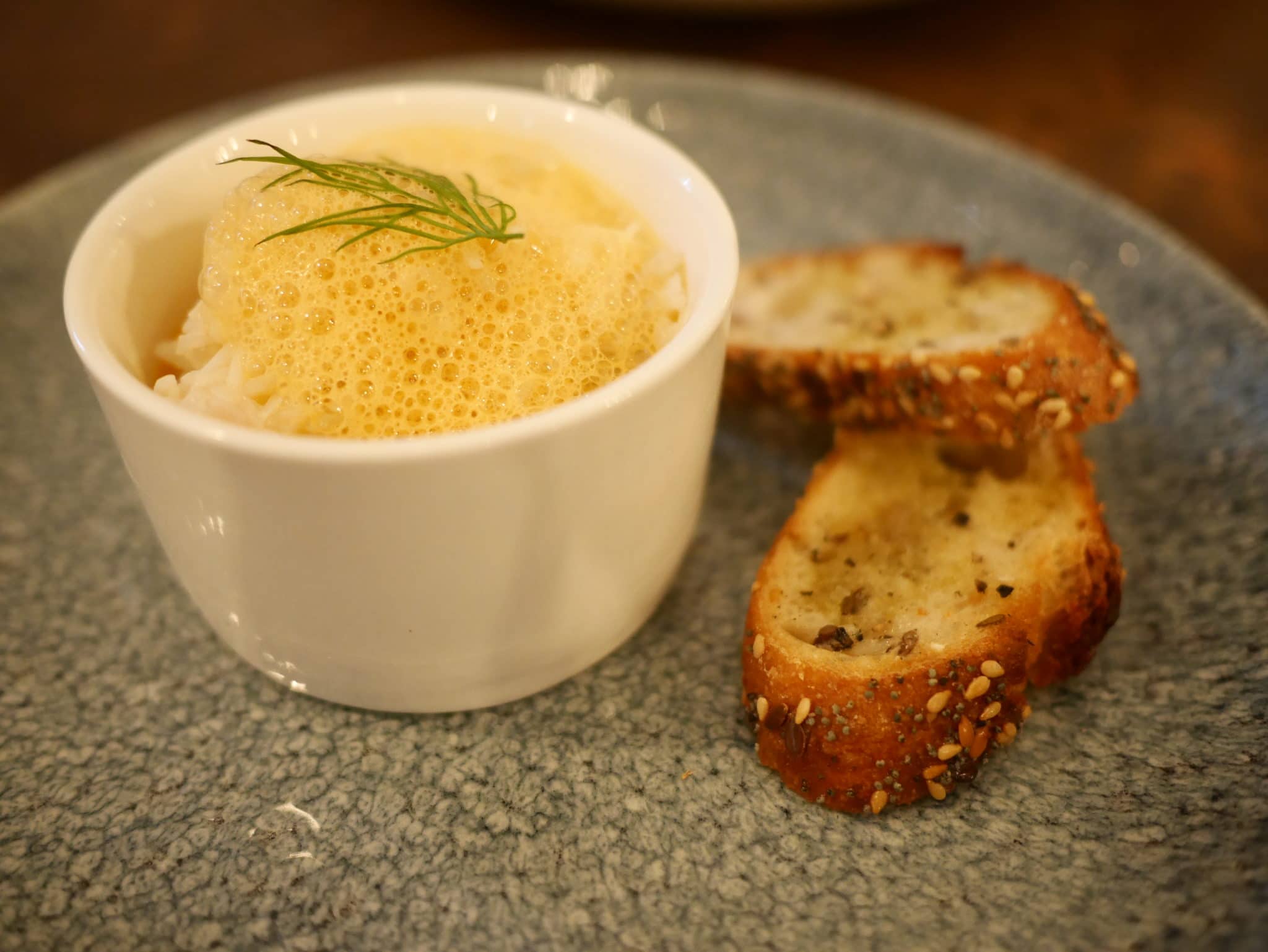 One of Ian's favourites, he served our 'brill, oyster tempura and squid ink' himself, explaining that the brill had been landed that morning.
With a sustainable ethos, Amarillo strives to source locally and seasonally as much as possible.
Our delicate brill was topped with a huge tempura oyster and garnished with samphire. A glossy squid emulsion brought the whole dish together with moreish, umami depths.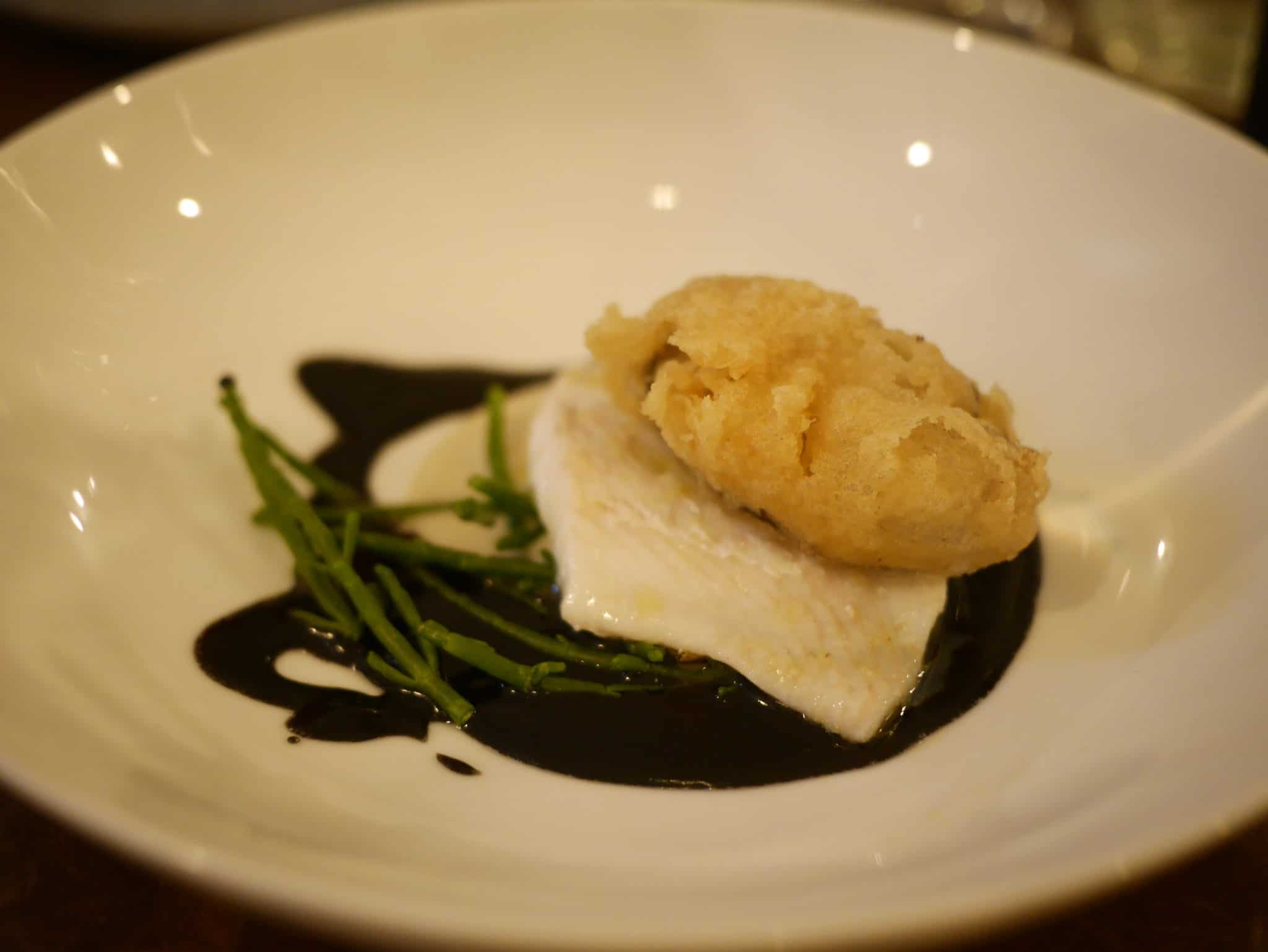 One Veg
For our vegetable course, we shared an 'arancini scotch egg with wild mushrooms and truffle cream sauce'. Coated in crispy crumbs, our oversized scotch egg sat like a golden orb on a nest of seasoned mushrooms. As I sliced it in half, the saffron-coloured yolk oozed out.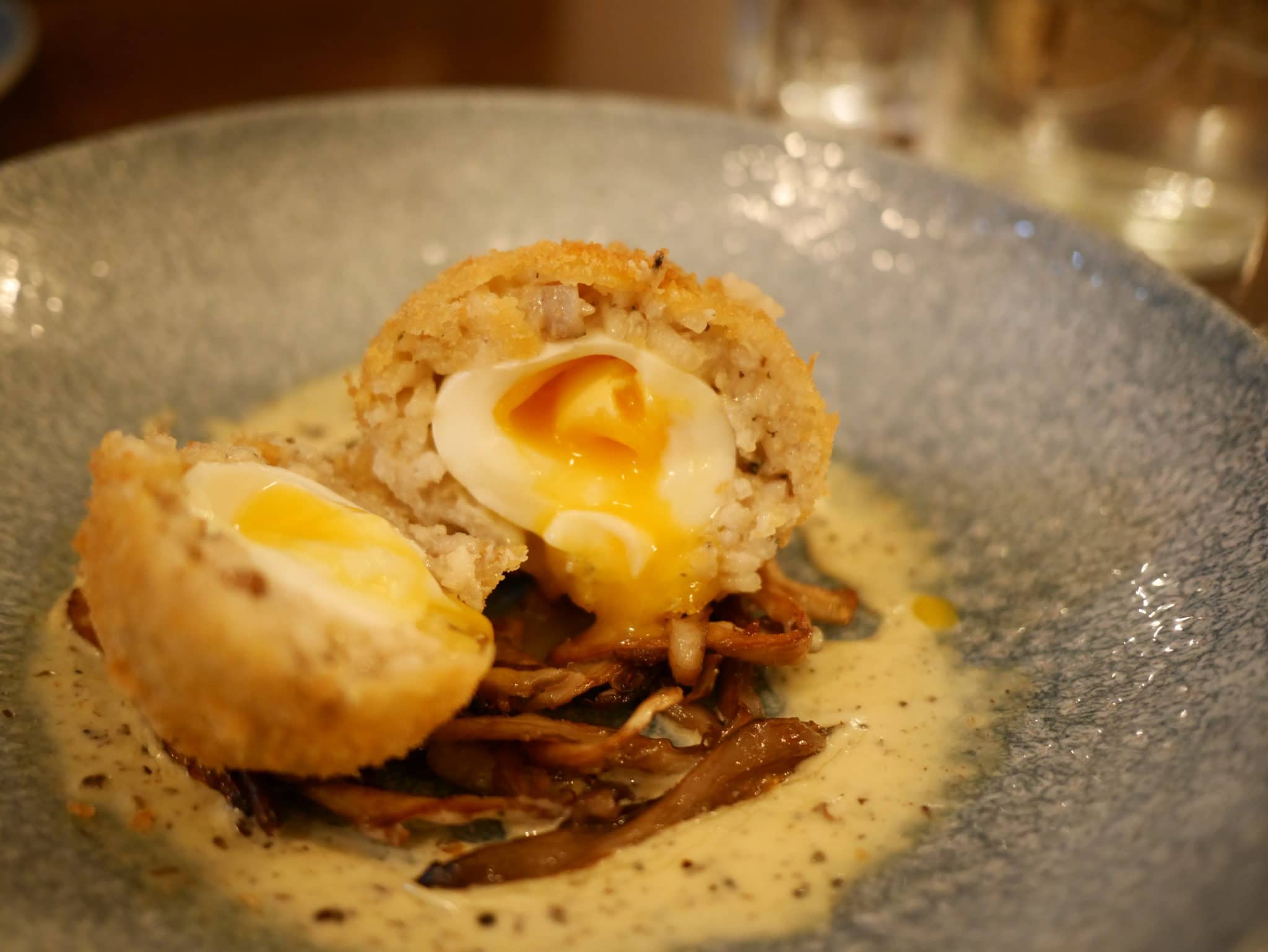 Meat and two sides
For our meat course, we ordered 'roasted venison with truffle chestnut puree and walnuts' with two sides. Our rare and tender venison was elevated with earthy chestnut puree, a black garlic smear, and a scattering of walnuts for texture.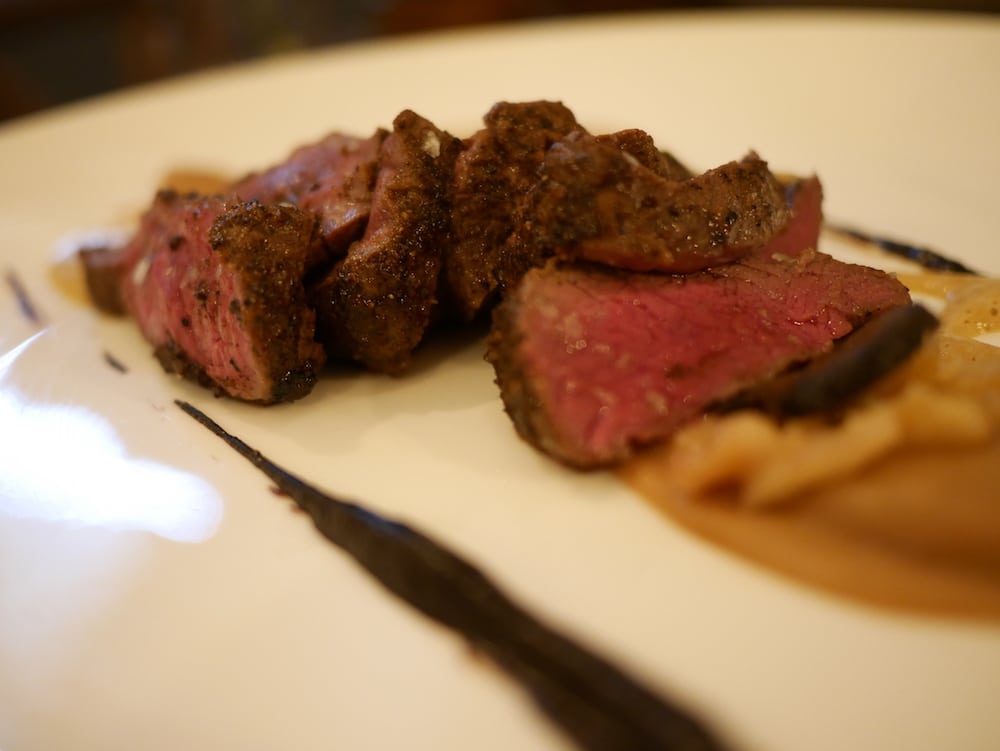 On the side, we enjoyed al dente tenderstem broccoli with bearnaise sauce – a beautiful compliment to both the veg and meat.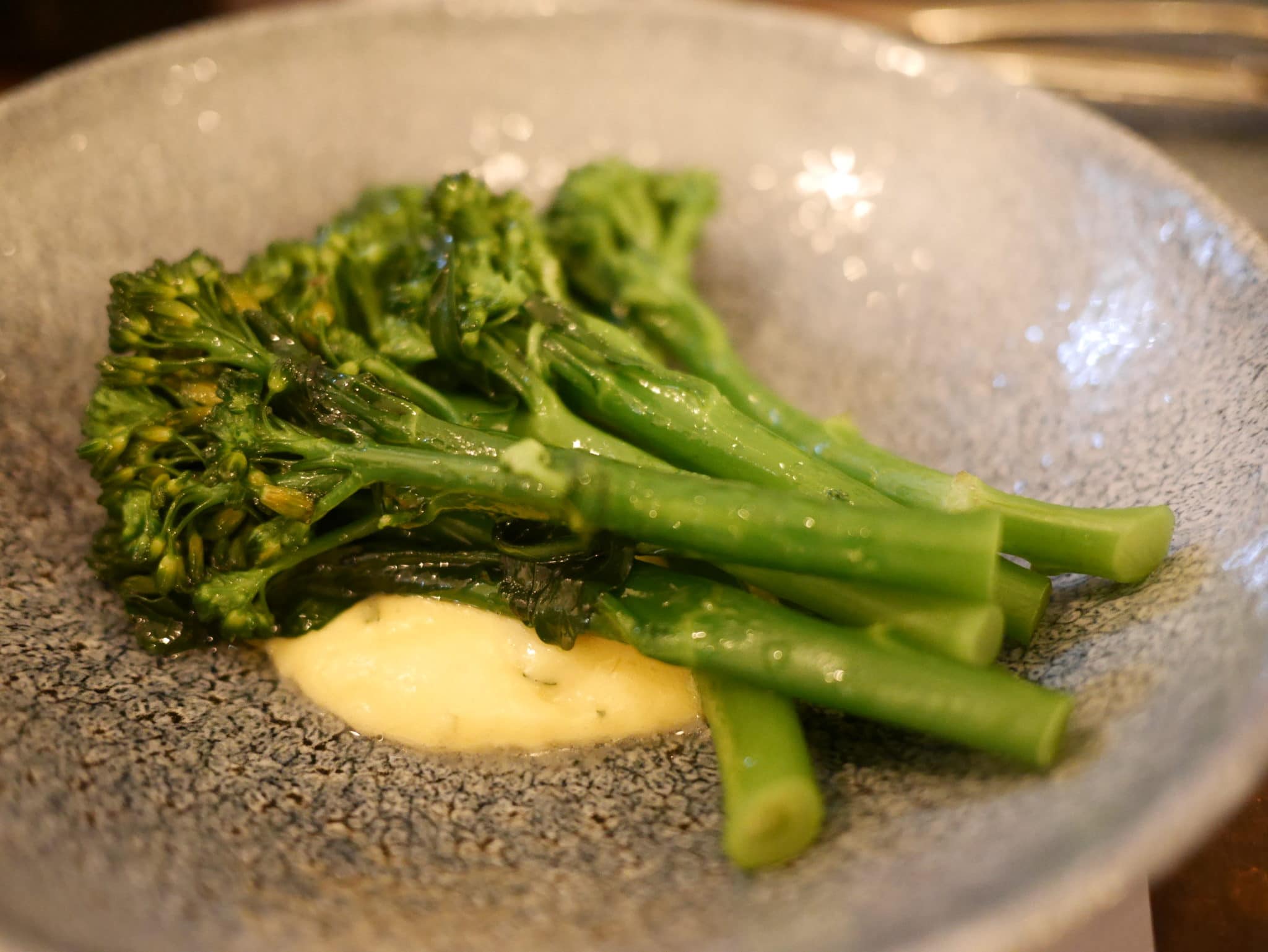 Our second side of spinach, truffle and parmesan salad was a revelation. A seemingly simple bowl of dressed leaves, each mouthful was like a taste-bud disco. When Ian came to chat with us at the table, we asked him about it. "Ah, that's Q's magic, he smiled," referring to his talented sous chef Qudus Hassan.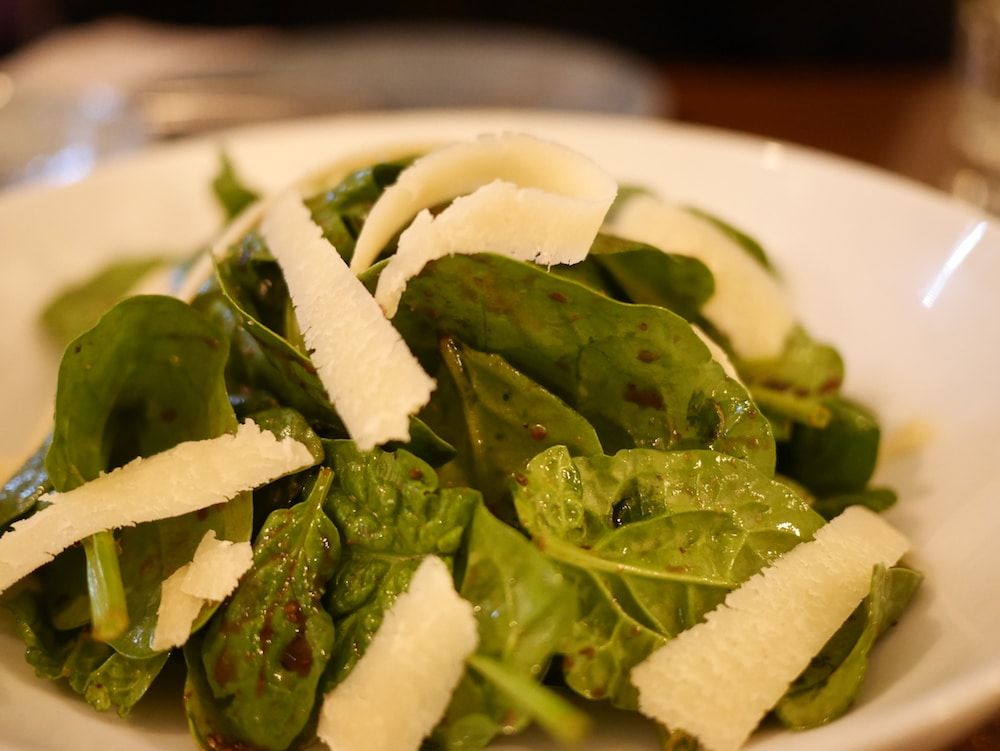 The ultimate dessert
Our cinnamon-spiced doughnut with peanut iced parfait and banana caramel was served by Q himself – this meant we'd now met all three of the core team at Amarillo. Inside our doughnut was a chilled vanilla cream, and beneath was a frozen peanut parfait that slowly melted as we ate. A stunning way to round off our meal.

Exceptional eating
From start to finish, we couldn't stop smiling throughout our meal. Every dish was divine, and each one held a special surprise, from the goat cheese croquette to that incredible spinach dressing.
The food at Amarillo is exceptional, and the whole team make feel like you're part of their success.
Turning your perception of fine dining on its head, Amarillo proves that Michelin-level food can be relaxed, fun and far from stuffy. And, you'll be surprised at how reasonably priced it is. Will I be going back? Show me the way.