Tucked away in the quaint village of Hurstpier Point is Morley's Bistro. It's an intimate restaurant serving elevated French and English cuisine in a comfortable and rustic British farmhouse setting. Exposed brick and beams, wooden table tops, and specials written on chalkboards gives Morley's an authentic French bistro meets gastropub vibe.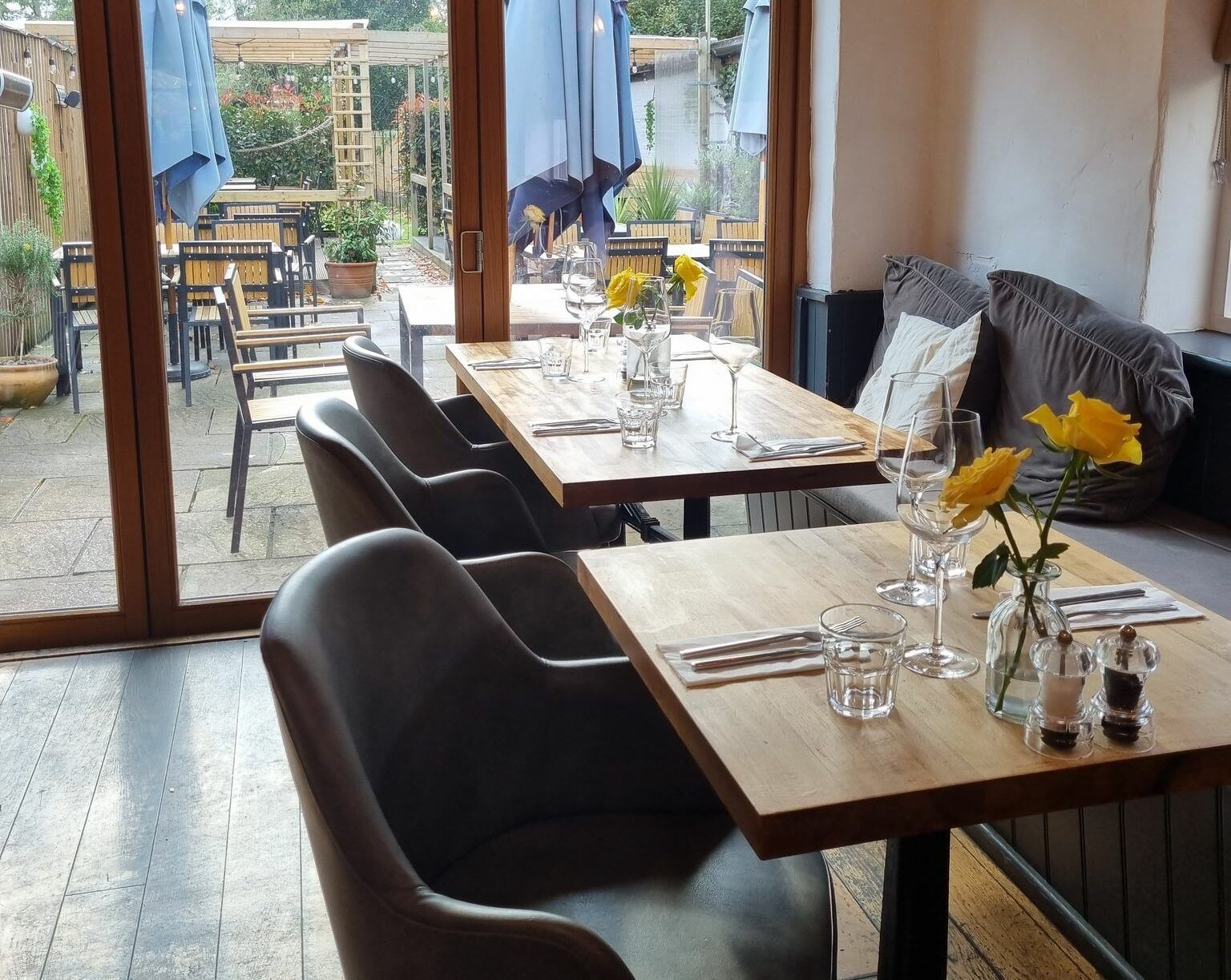 For a Tuesday lunchtime the restaurant was buzzing, they were fully booked and there was a delightful atmosphere. Morley's Bistro is a family run and you really can see the care and love they put into absolutely everything they do.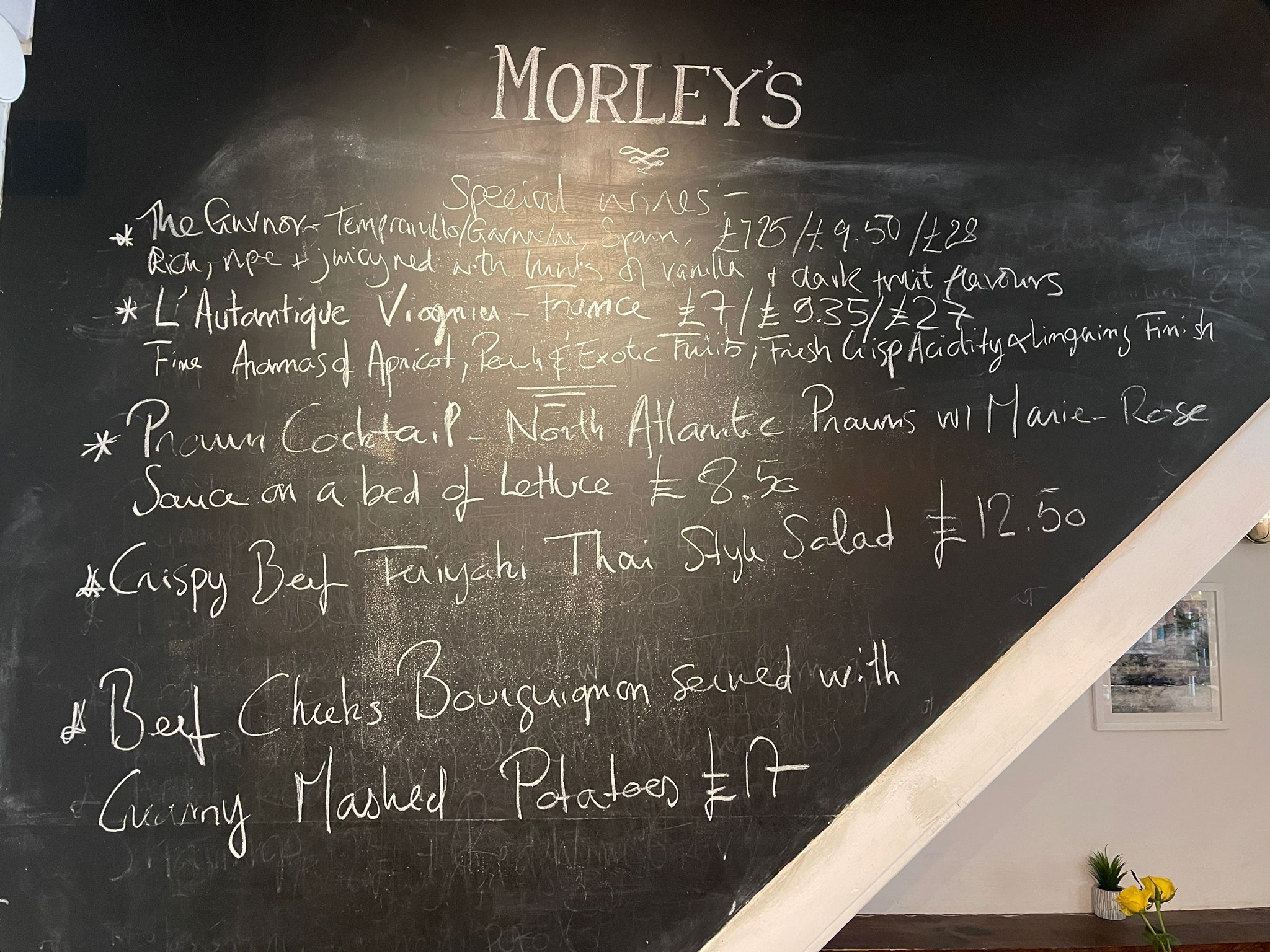 Welcome to Morley's Bistro
Restaurant manager Vincent is everything you could ever want from a front of house professional, kind and informative, with an outstanding rapport with regulars and newcomers alike. Morley's has a diamond in Vincent.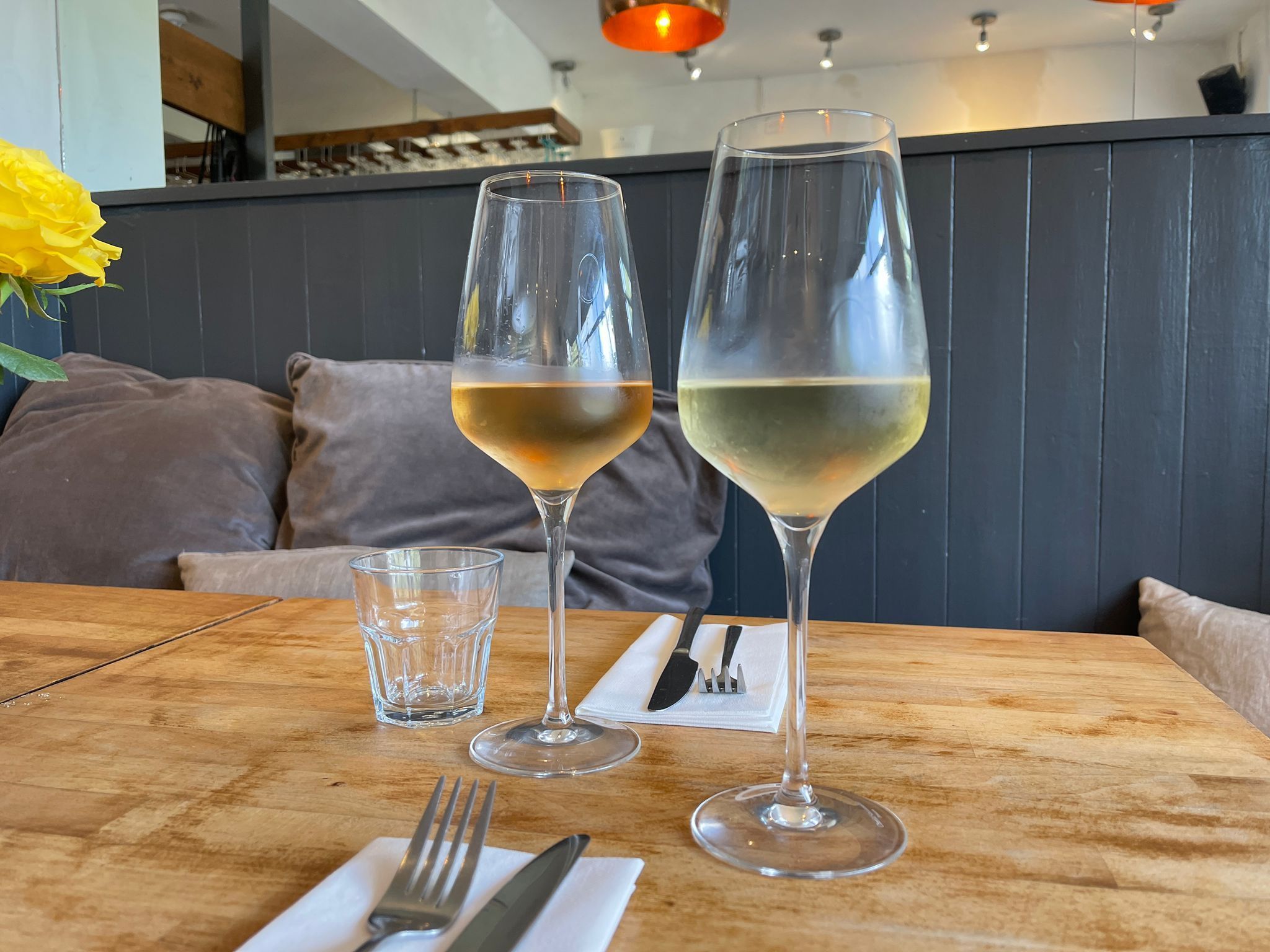 Vincent talked us through the menu and lunchtime specials and their off-menu guest wines. Chef, Andy Kier, creates new specials weekly and updates their menu and wine list seasonally. Both owner, Alex, and Vincent are true wine lovers; without a hint of pretentiousness Vincent explained their guest wine list and shared his joy and knowledge freely.
Homemade quality cooking
We started with their bread and olive board, with sourdough made in house using the same starter they've had for years. There's nothing quite like a fresh sourdough warm from the oven, dipped in olive oil, and sprinkled with a bit of salt, the definition of moreish.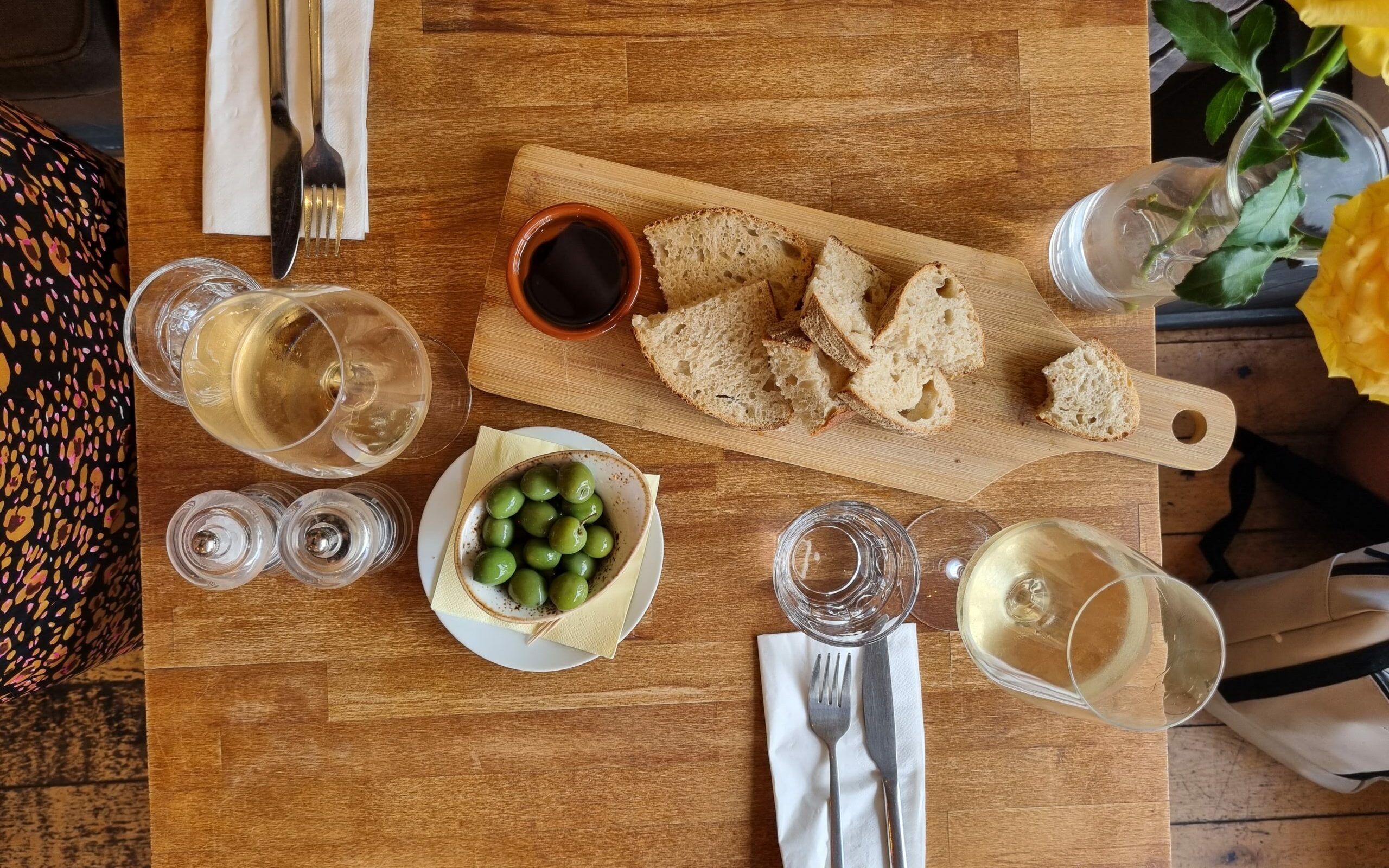 While gorging ourselves on the bread we ordered the recommended guest wines, and decided to start our Tuesday lunch with a few Irish rock oysters. A sip of wine and a springy, briney, fresh oyster is a true taste of luxury and immediately gets me in the mood to be decadent.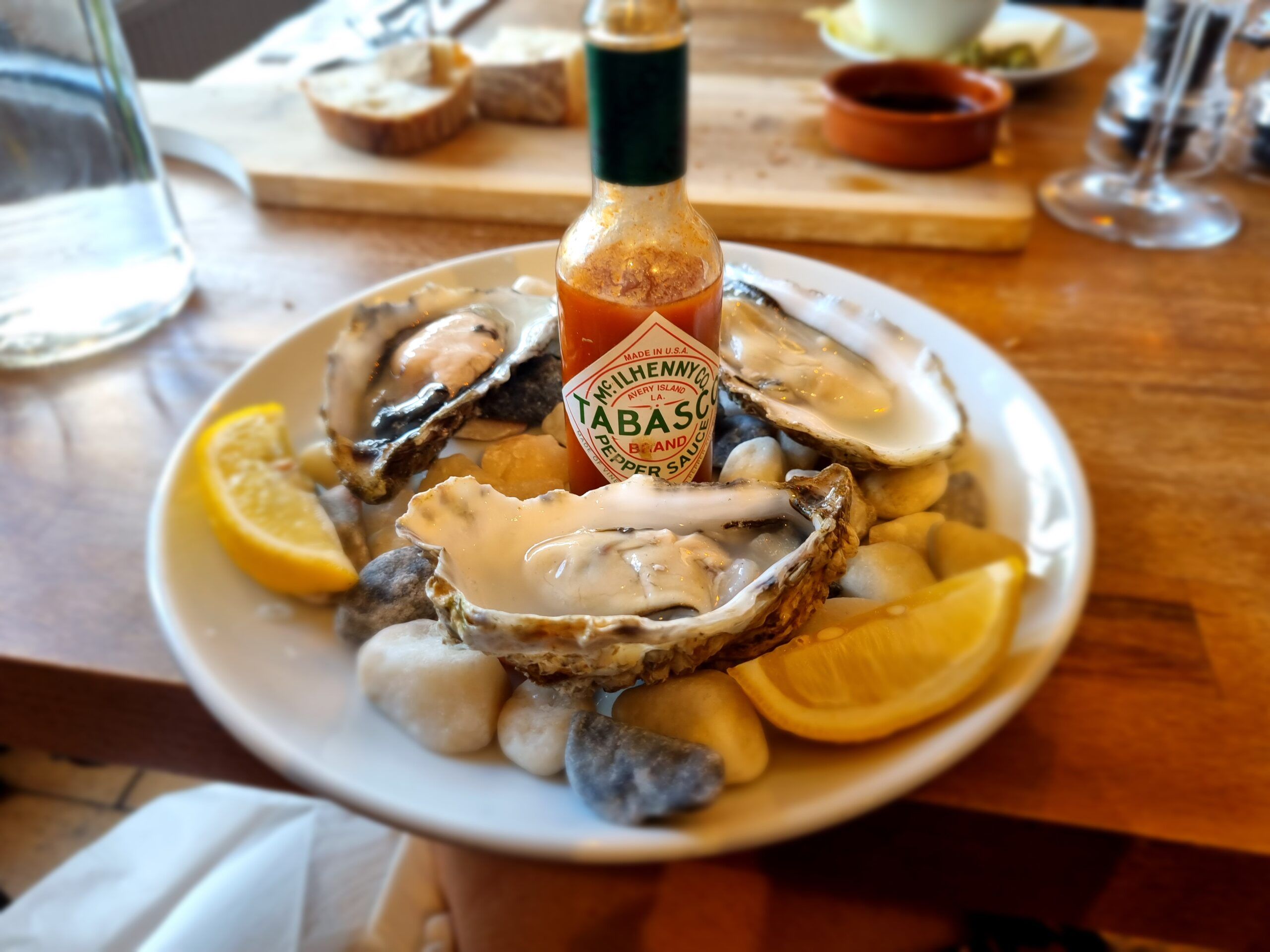 For our first course, we had Croquilles St Jaques, a gruyere baked scallop dish. Served in their own shells, the scallops were covered with a rich creamy seafood bisque and a layer of baked gruyere cheese creating a deliciously salty topping for this classic menu staple. Every bite was heaven, and the recommended Pinot Gris paired perfectly.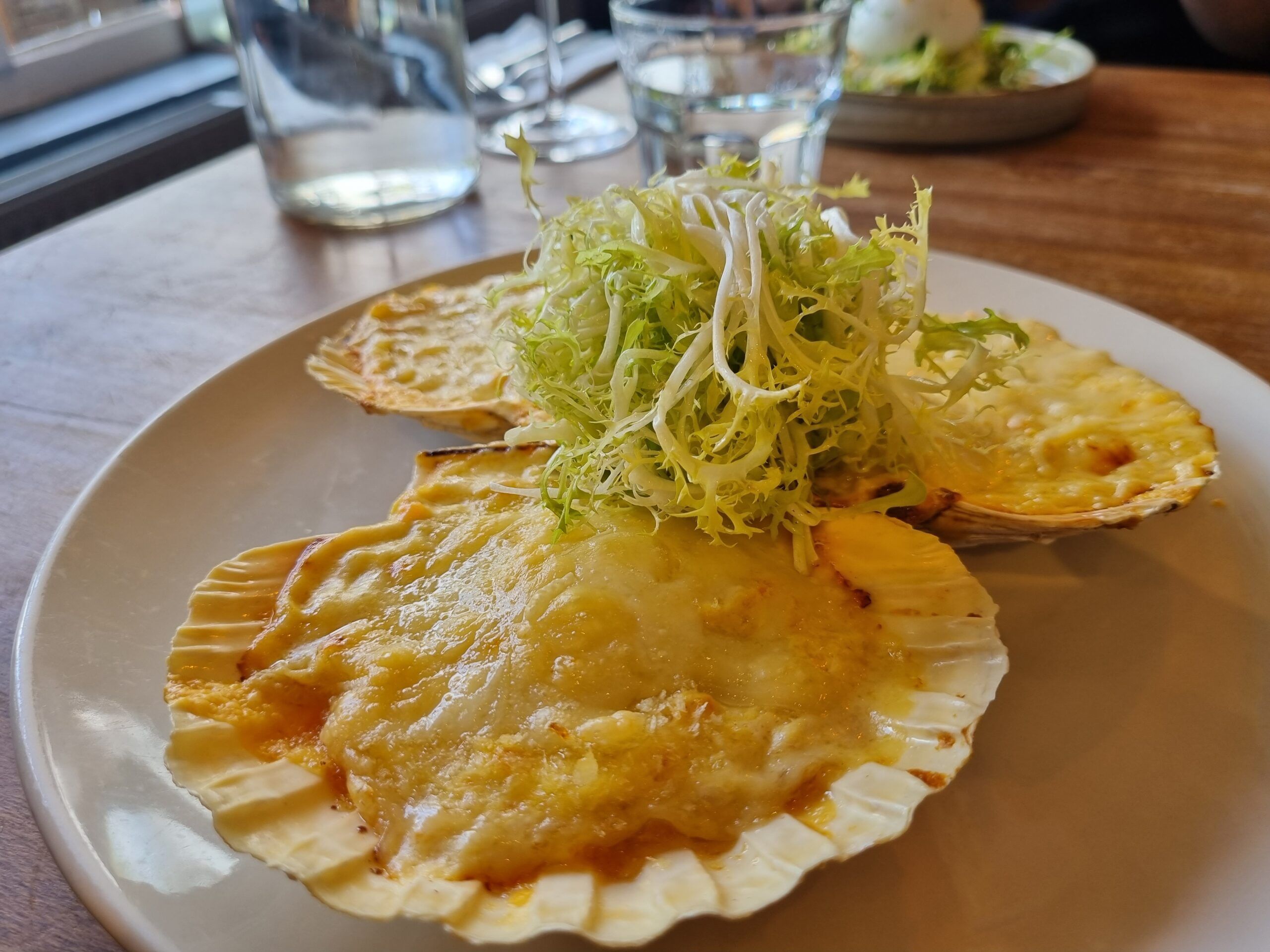 The yin to the rich scallop yang, was a contemporary burrata, served on a bed of lightly dressed frisee and fennel, thinly sliced almond, and pickled cauliflower.
Light, refreshing, and palate cleansing, the salad was a wonderful partner to our rich scallop dish. The burrata was fresh and delicate, and pulled apart in that sexy satisfying way burrata does. The sharp leaves and pickled cauliflower brightened the dish and the almonds added a delightful crunch.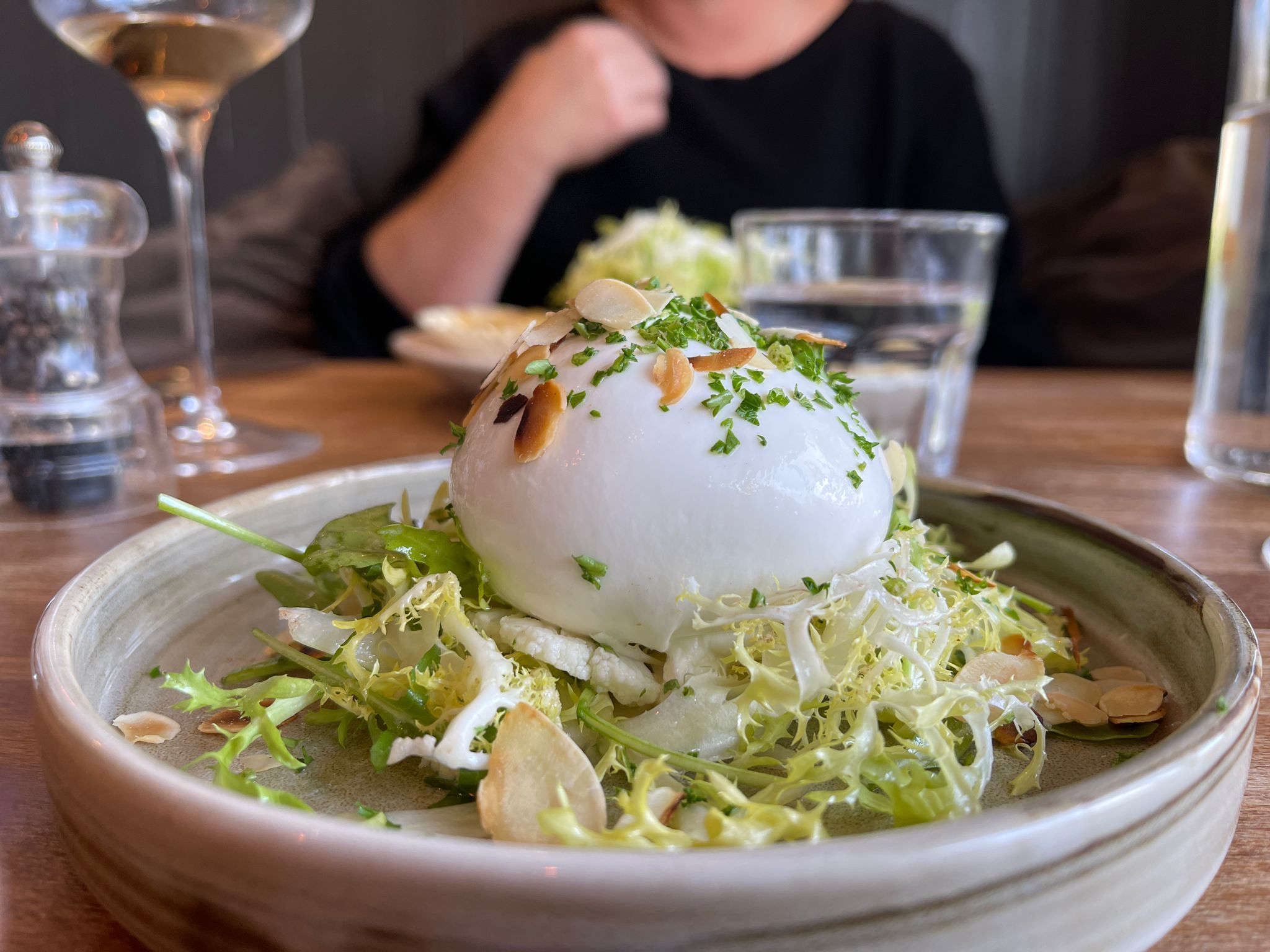 Autumnal lunch delights
For our mains we wanted to embrace the autumn and warm our souls, deciding on hearty plates full of flavour. I chose the Duck Leg Tagine, a slowly braised duck leg with sweet and savoury Moroccan spices in a rich aromatic sauce. The duck was topped with fresh herbs and flaked toasted almonds, served with light and fluffy couscous, and a refreshing carrot salad to help cut through the richness. The aroma alone was enough to transport me back to the Djemaa el-Fna in Marrakesh. Sweet, savoury, salty, and crunchy, the dish was incredibly flavoursome, and the duck was so tender and delicate that it fell from the bone, delicious.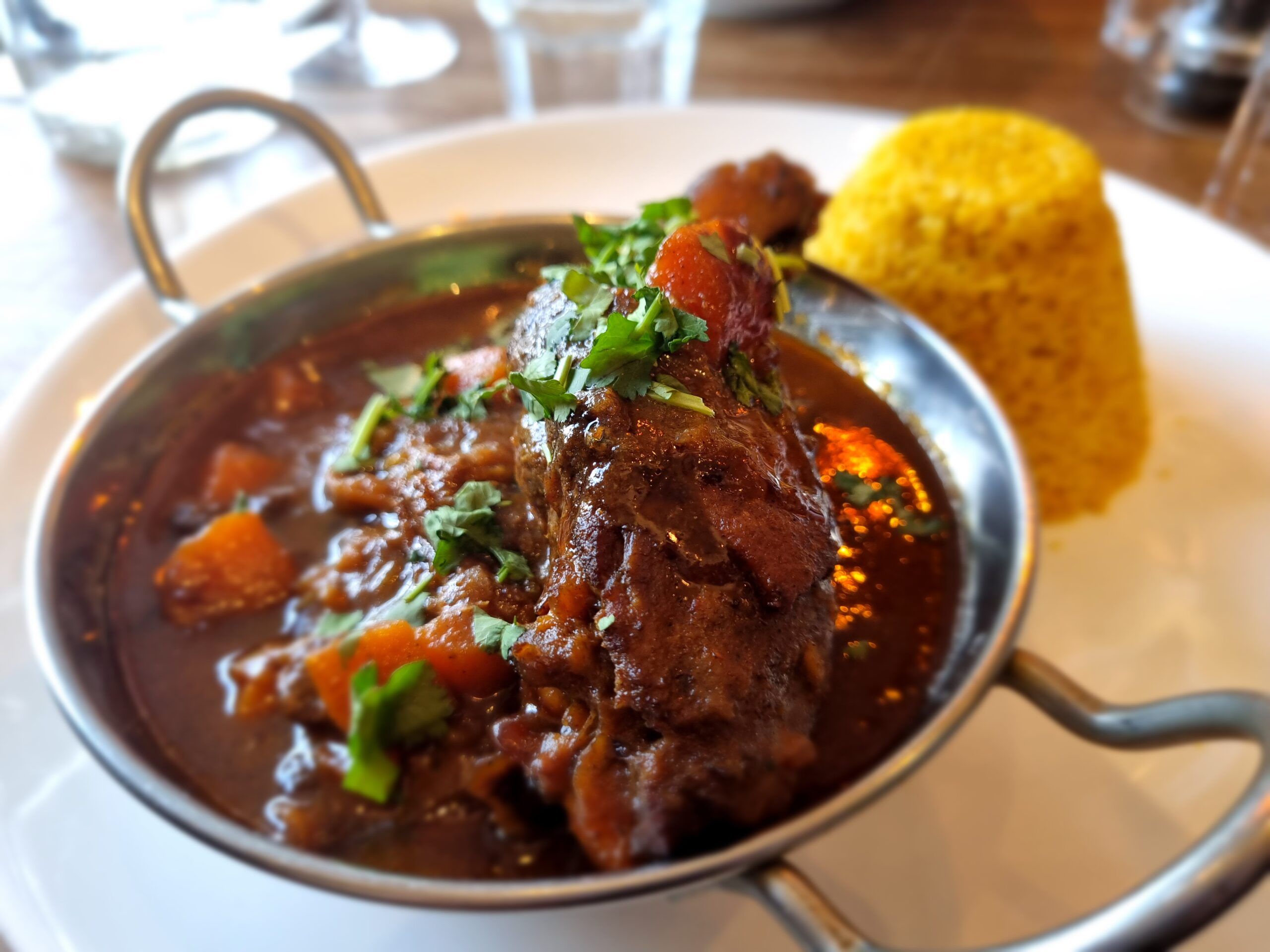 My guest decided on the Beef Cheek Bourguignon special, a traditional french stew served with mashed potatoes. The look on her little face when she took the first bite was pure joy. She described it as: 'happiness on a plate'. The herbaceous bourguignon sauce was full of tender beef cheeks, and whole mushrooms, served atop quite possibly the most creamy buttery cloud of mashed potatoes we have ever tasted. A warm winter hug for your mouth, and a dish that should move directly to their main menu immediately.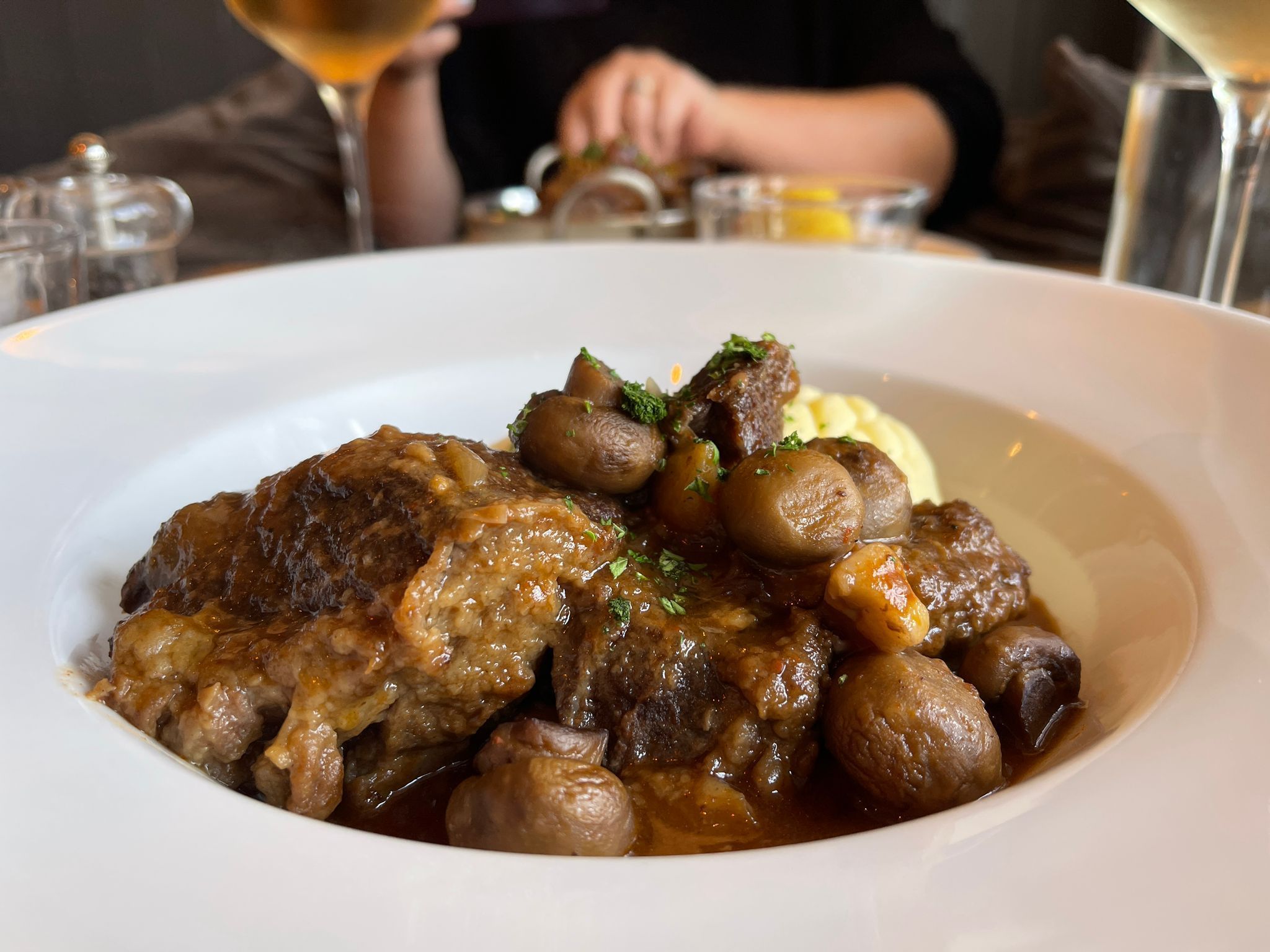 Unshareable desserts
After a short break we were wooed once more by the Morley's menu, and decided to top off our luxurious lunch with a sweet treat. I ordered the Tiramisu and my guest indulged in the Warm Spiced Apple Cake with Crème Anglaise. My Tiramisu was not to be shared, I selfishly enjoyed every single bite myself, and regretted nothing. Each bite was filled with light and airy mascarpone cream with just a touch of sweetness, and delicate and dreamy coffee-flavored ladyfingers. A dusting of cocoa powder topped the dish and added a slight chocolatey flavor, divine.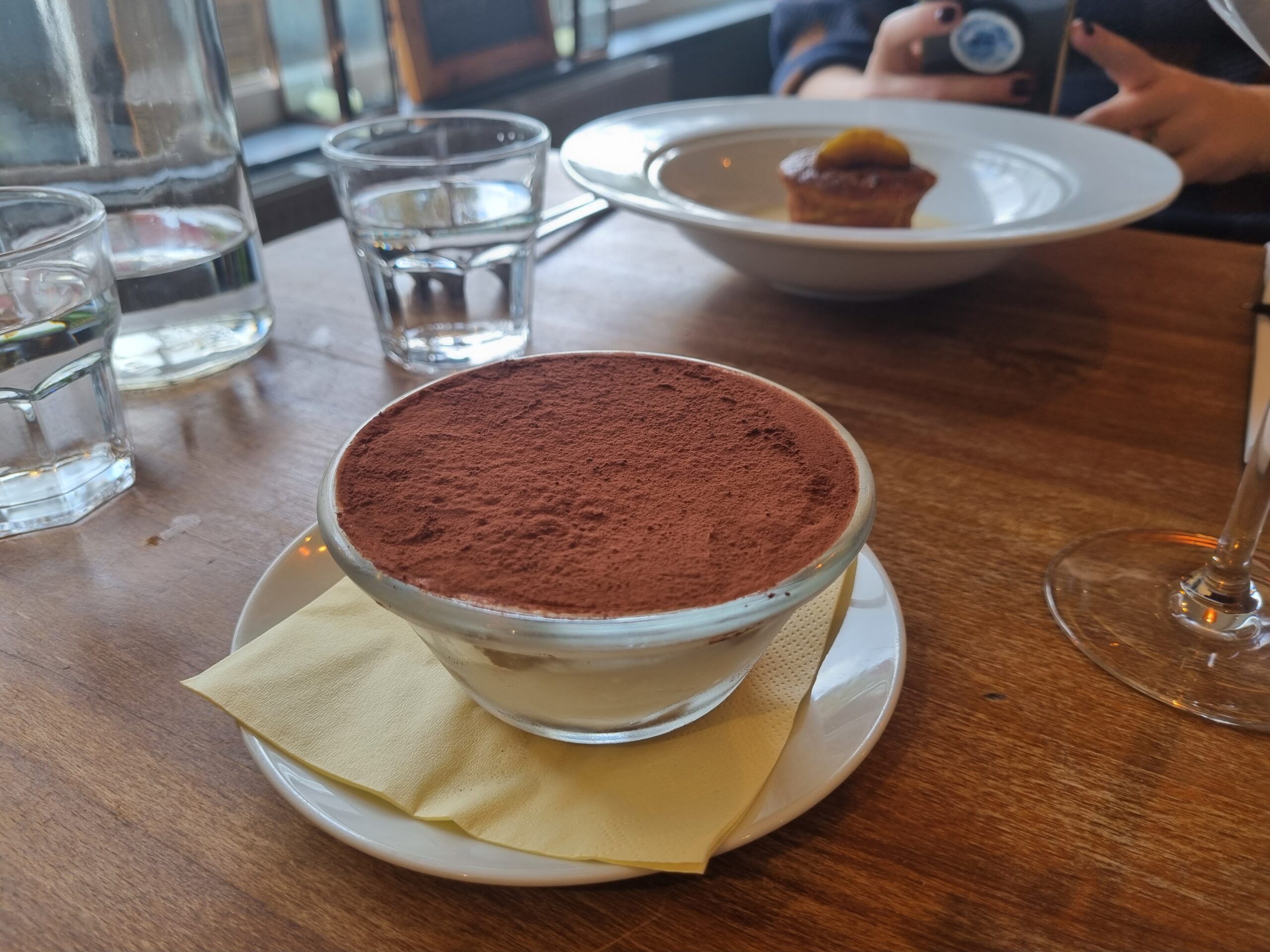 The warm apple cake was a freshly baked sweet cinnamon delight, served in a creamy pool of crème anglaise. The cake was light, fluffy and moist with baked apple flavour throughout, that sang with autumnal spices and was made even more delightful by the anglaise. Although we were both thoroughly full, we polished off each dessert with ease. The perfect finish to a gloriously luxurious luncheon, in the most welcoming and comfortable setting.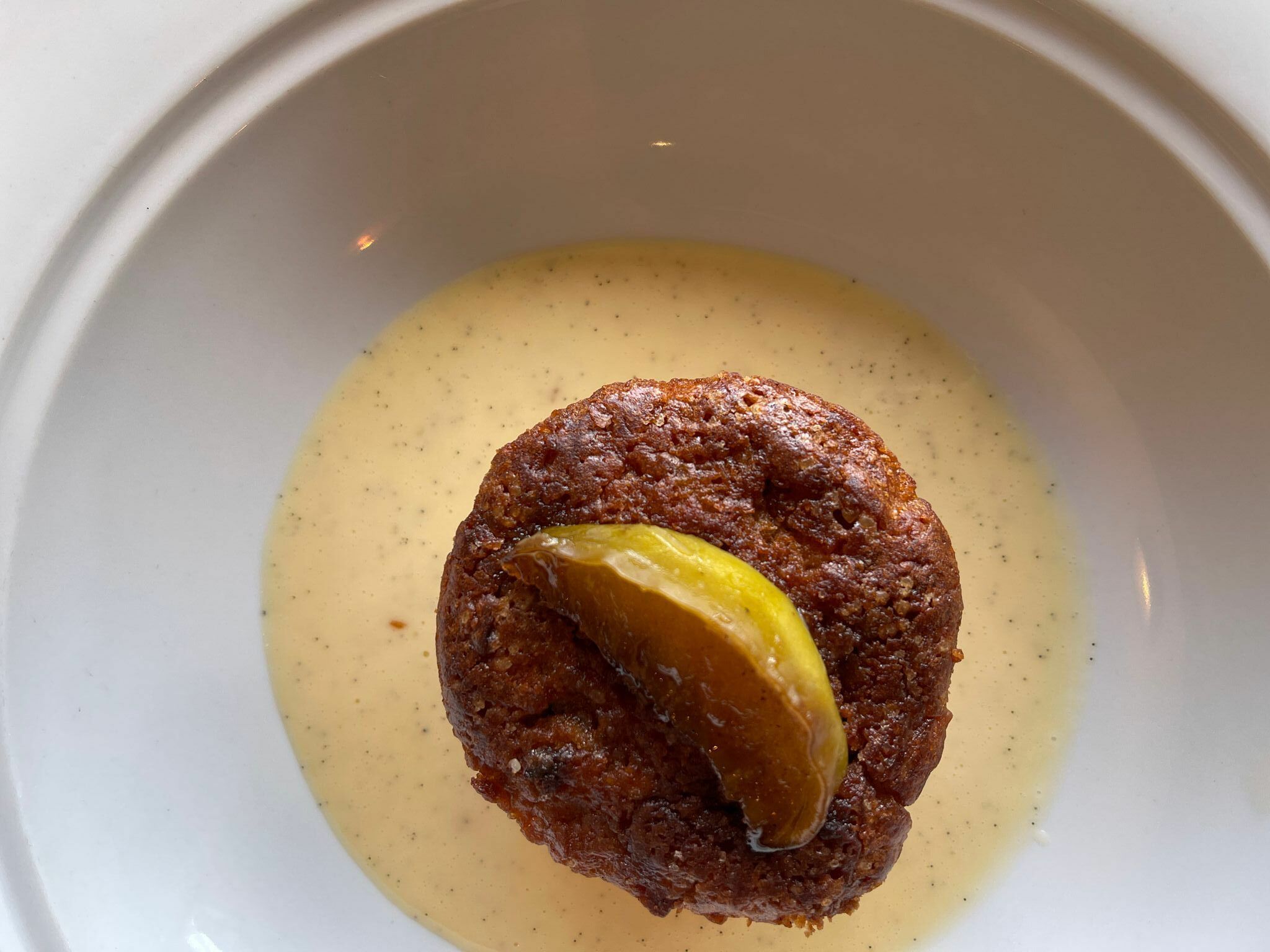 From beginning to end our dining experience was just outstanding. Welcoming and friendly, Morley's has created an atmosphere of casual elegance that is unmatched, and their elevated menu is both exceptional and accessible to absolutely anyone. Whether you are looking for a mid-week casual lunch spot with friends, or celebrating a special occasion, Morley's will not disappoint.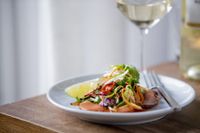 Want to know more about Morleys Bistro in Hurstpierpoint?
Find Out More