Morleys Bistro – Hurstpierpoint
Morleys Bistro is a relaxed, comfortable and pooch-friendly restaurant that is nestled in the heart of the historic village of Hurstpierpoint.
Situated on the bustling high street it offers a great space to rest one's legs and unwind with friends and relatives. Should you be lucky enough to be passing on a sunny day, make sure you schedule in the time to fully indulge in their spacious sun-trap of a garden.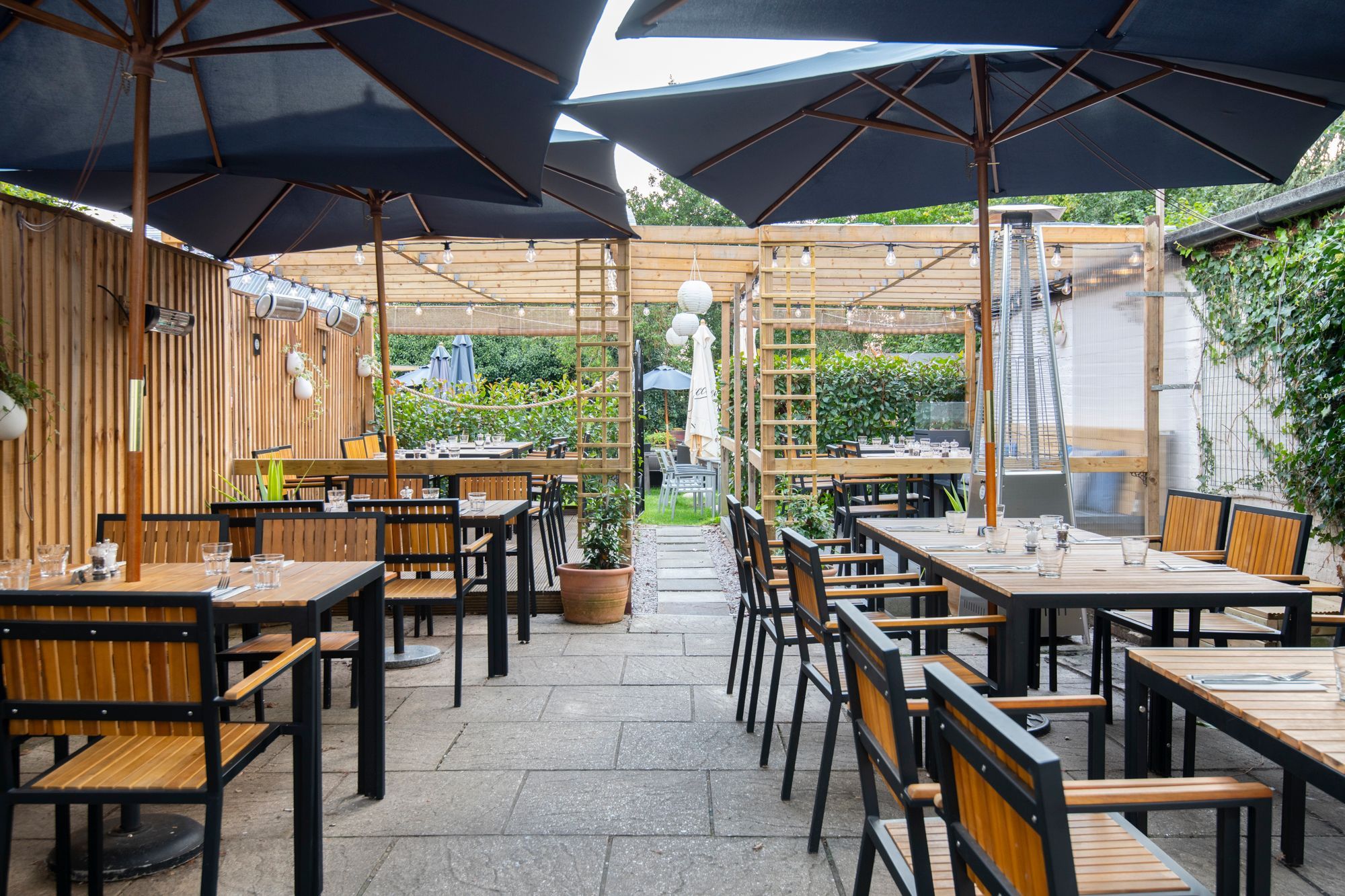 Elle tries takeout
Nestled on the street of Hurstpierpoint village, Morley's Bistro is a welcoming establishment well-known by the locals. Serving breakfast right through to dinner, they now even serve their delectable dishes as takeaway!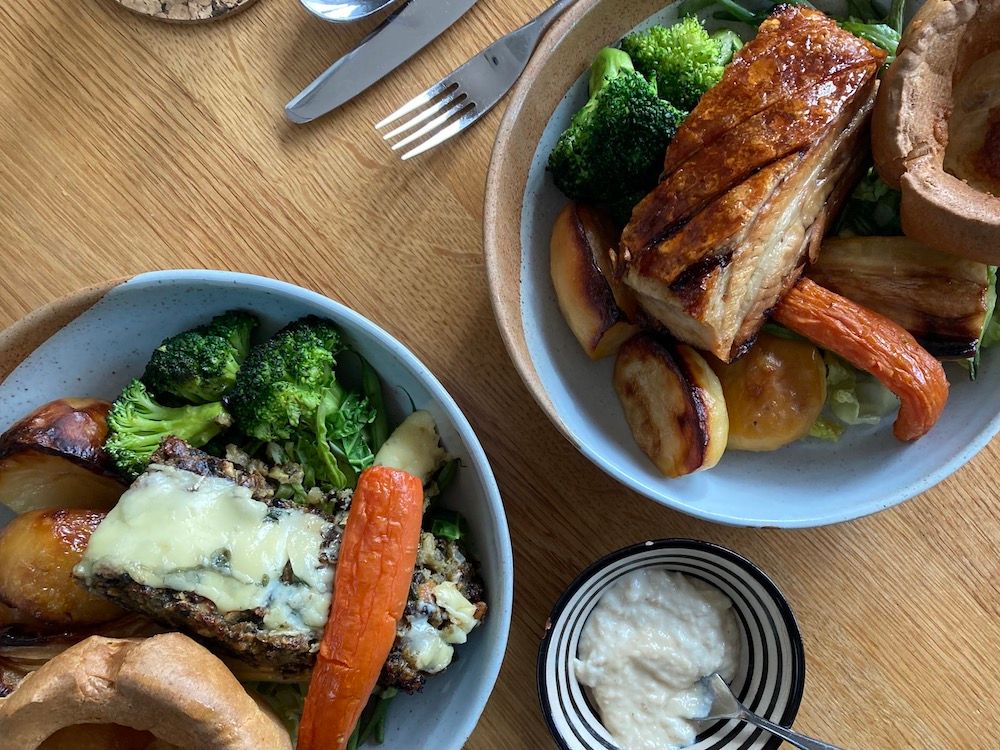 We tried the following from the Sunday menu:
Starters
Fig, Roquefort and walnut salad with spiced honey dressing
Thai salad with king prawns and Nam Jim dressing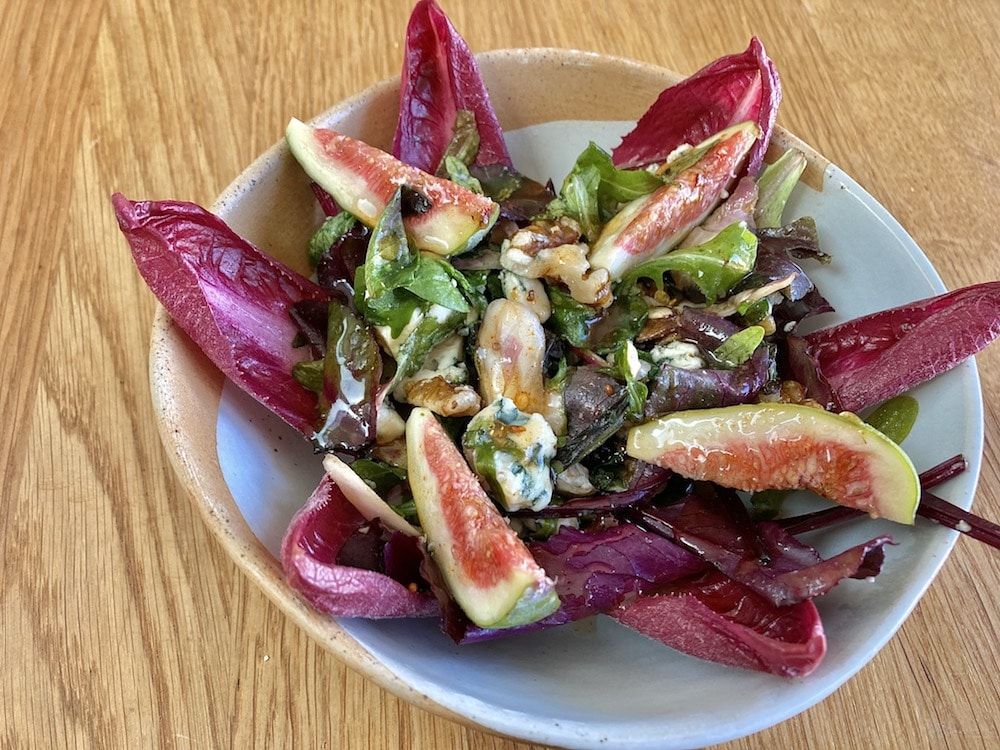 Roasts
These are all served with trusty roast potatoes, seasonal veg, an admirable, crunchy Yorkshire pudding, and individually packaged, rich red wine gravy (so you don't need to fret about sharing; this is all yours to smother your plate in!).
Slow-cooked pork belly
This was the star of the show with its superb, crispy crackling. I'll let the pictures do the talking because it really was as delicious as it looks!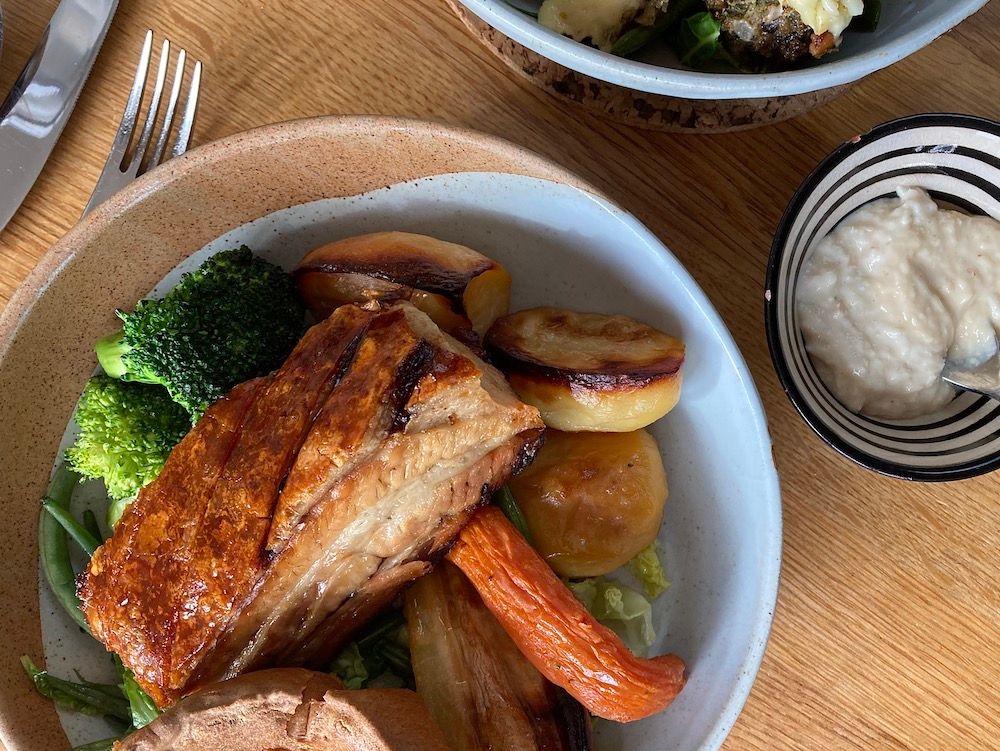 Blue cheese nut roast
I'm a cheese fiend so the blue cheese topping made this irresistible. The addition of lentils made this a really sumptuous and filling alternative to the meat options.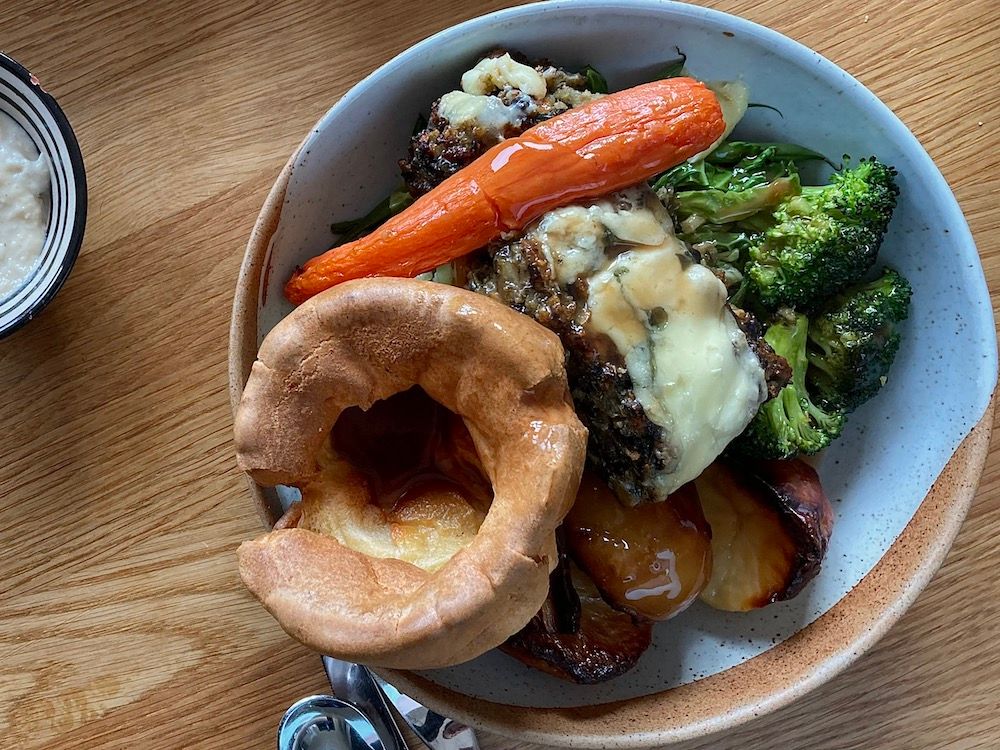 Desserts
Chocolate and orange cheesecake with chocolate ganache
We decided to add this with some strawberries and ice cream from home, just to mix up the flavours from the dense chocolate cheesecake.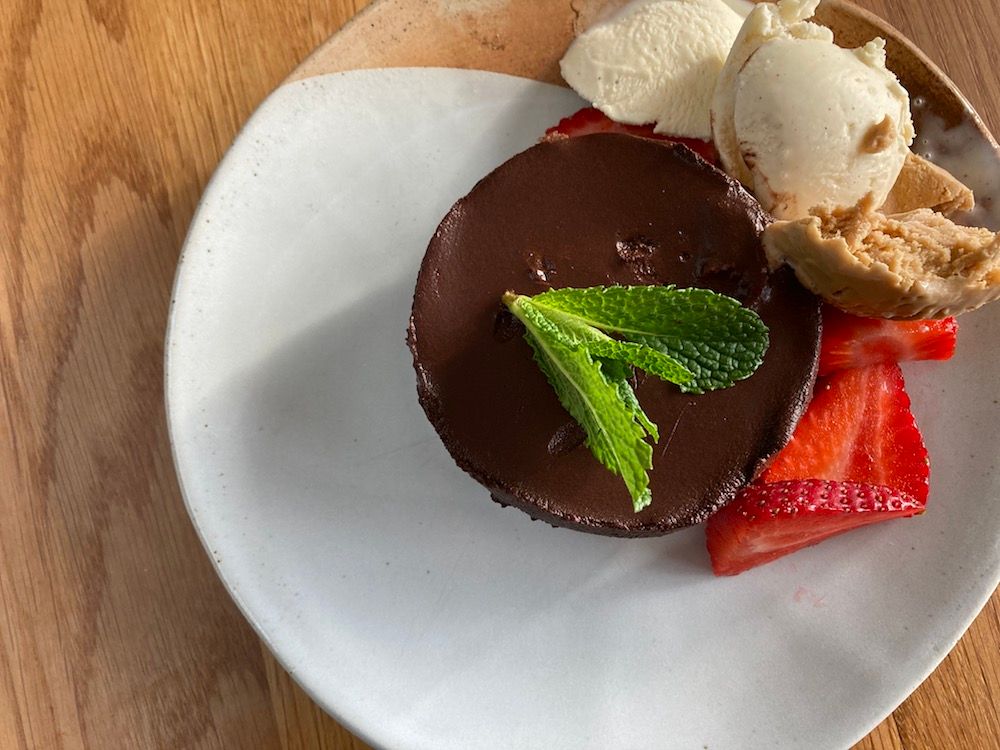 Sticky toffee and date pudding, toffee sauce and cream
Let's face it, no-one can complain about this British classic. Morley's serve theirs as a hefty portion – sizeable for sharing if you're more disciplined!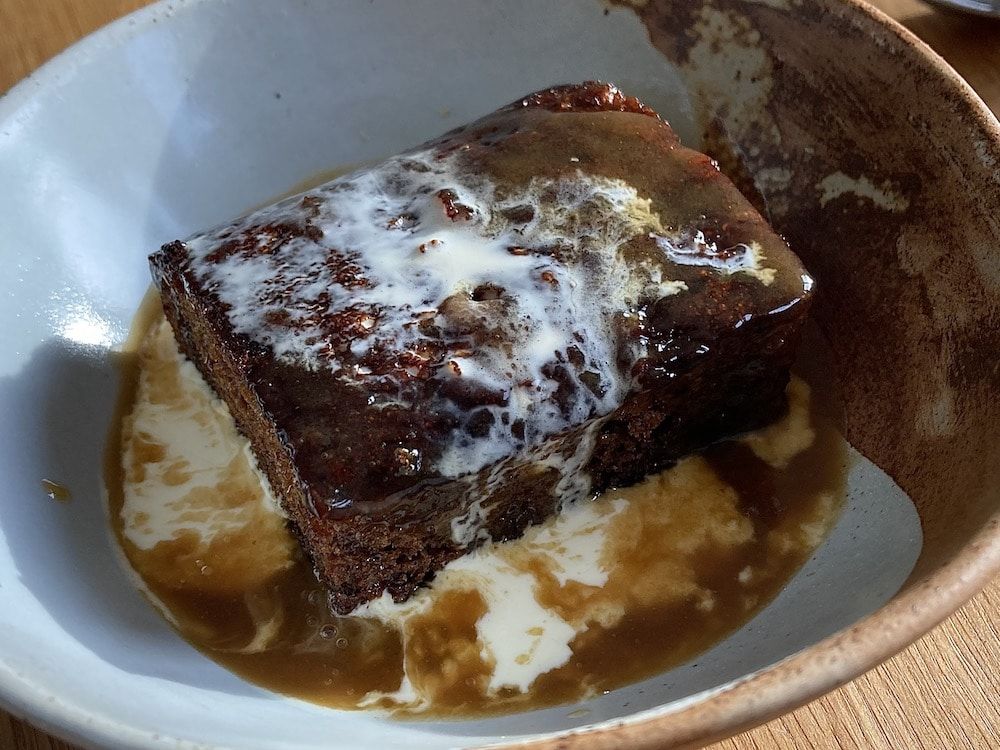 Despite travelling 9 miles, our meal needed only minutes in a pre-heated oven. Unlike many takeaways which struggle to travel (even those arriving from only 1-2 miles away), this really didn't affect the quality of our food and gives good reason for you to order when you're craving a roast dinner!
Unwind away from city life
From time to time we all need some light relief from city life, and being a mere 10 miles from Brighton means Morleys Bistro is a great out of city destination. Boasting an abundance of vintage, arts and crafts shops, Hurstpierpoint is a great location for spotting a unique gift.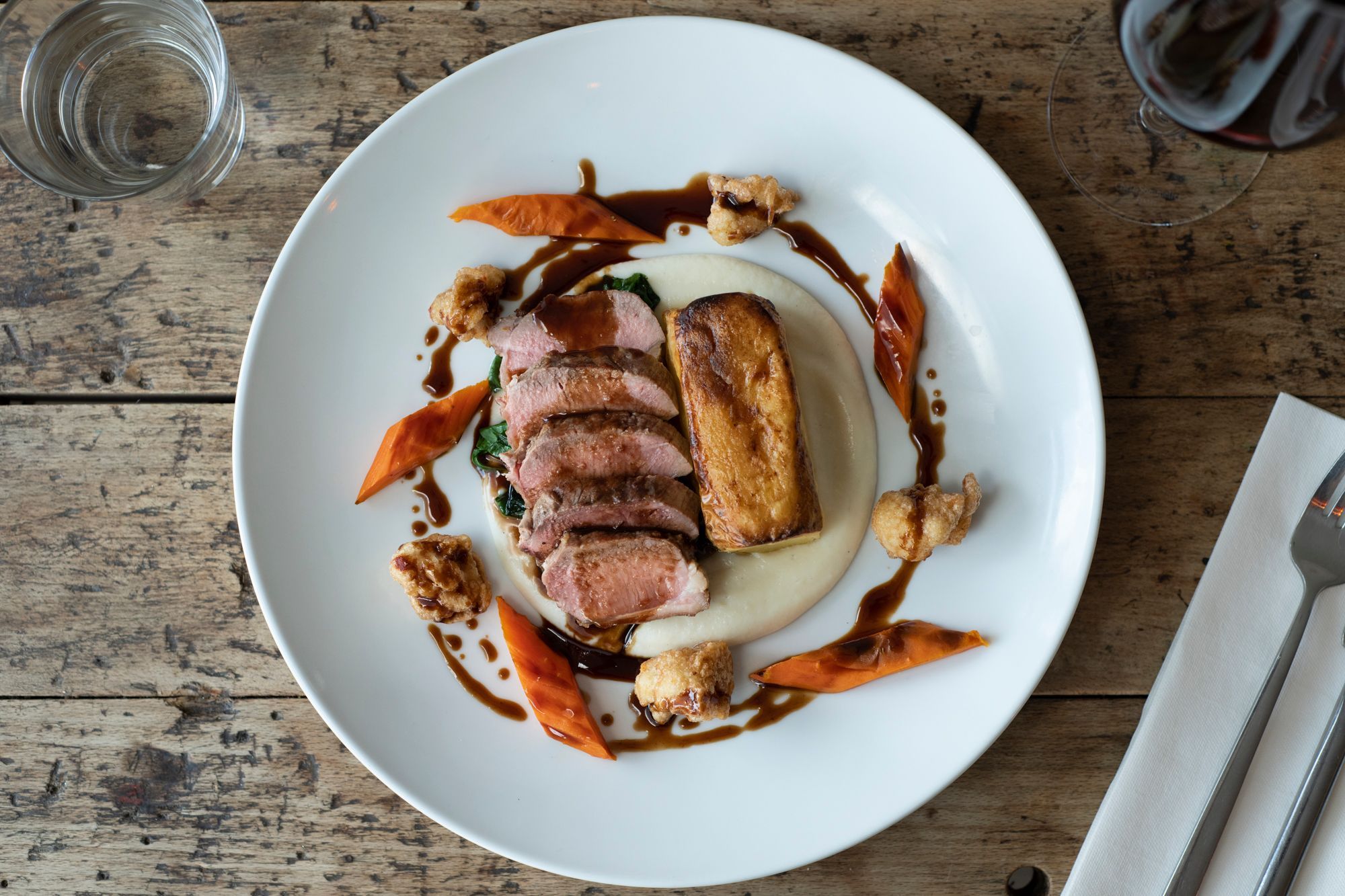 Seasonal Dishes
Morleys Bistro is all about sustainable, locally sourced ingredients, this is reflected in the seasonal offerings within their daily specials. Their menu is sophisticated and offers an exciting array of dishes for both the omnivore and herbivore alike.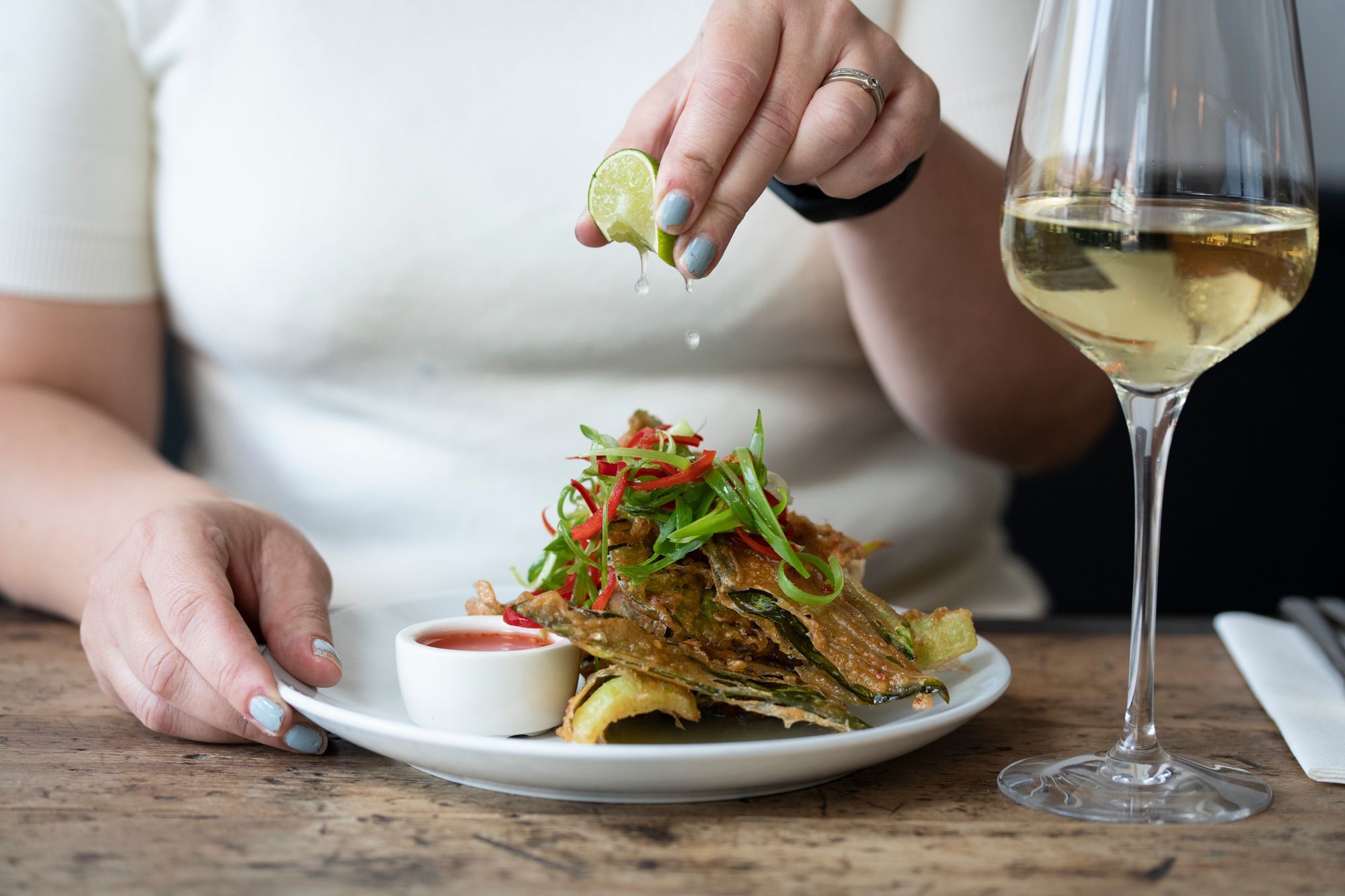 If you're a seafood enthusiast then The Seafood platter is for you. It presents an array of fresh locally sourced ingredients, such as; "Oysters, home-cured salmon, fried calamari, sautéed shell-on prawns and Moules au cidre." We brits love a Sunday roast, and Morleys Bistro offers a great Sunday Menu.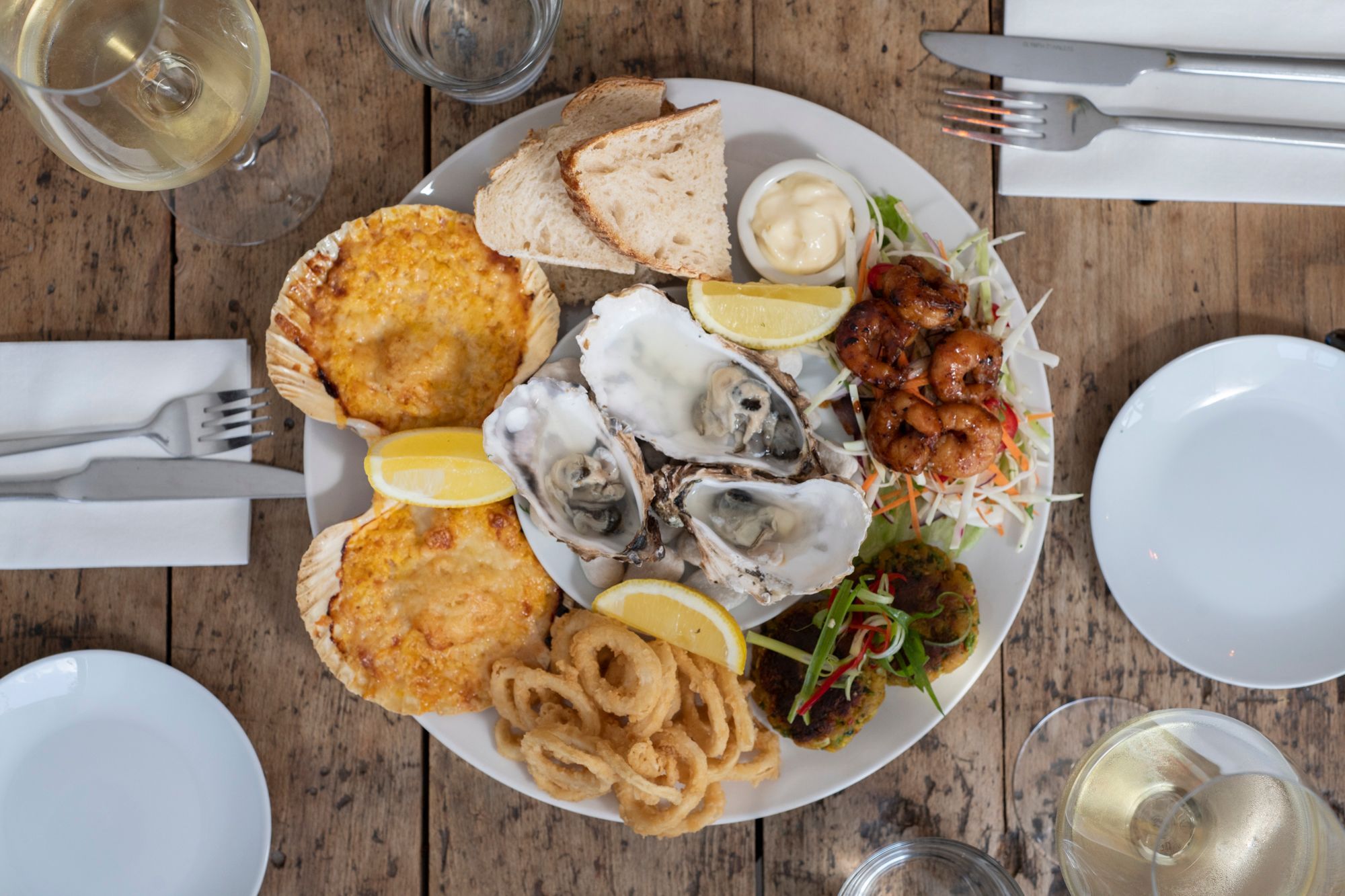 Fuel up on a good traditional English breakfast
At Morleys Bistro you'll find they have brunch well covered. From the best in Cumberland Sausages to the classic hash brown. If you're in a rush you may prefer to grab a Morley's Brekkie Bun on the run.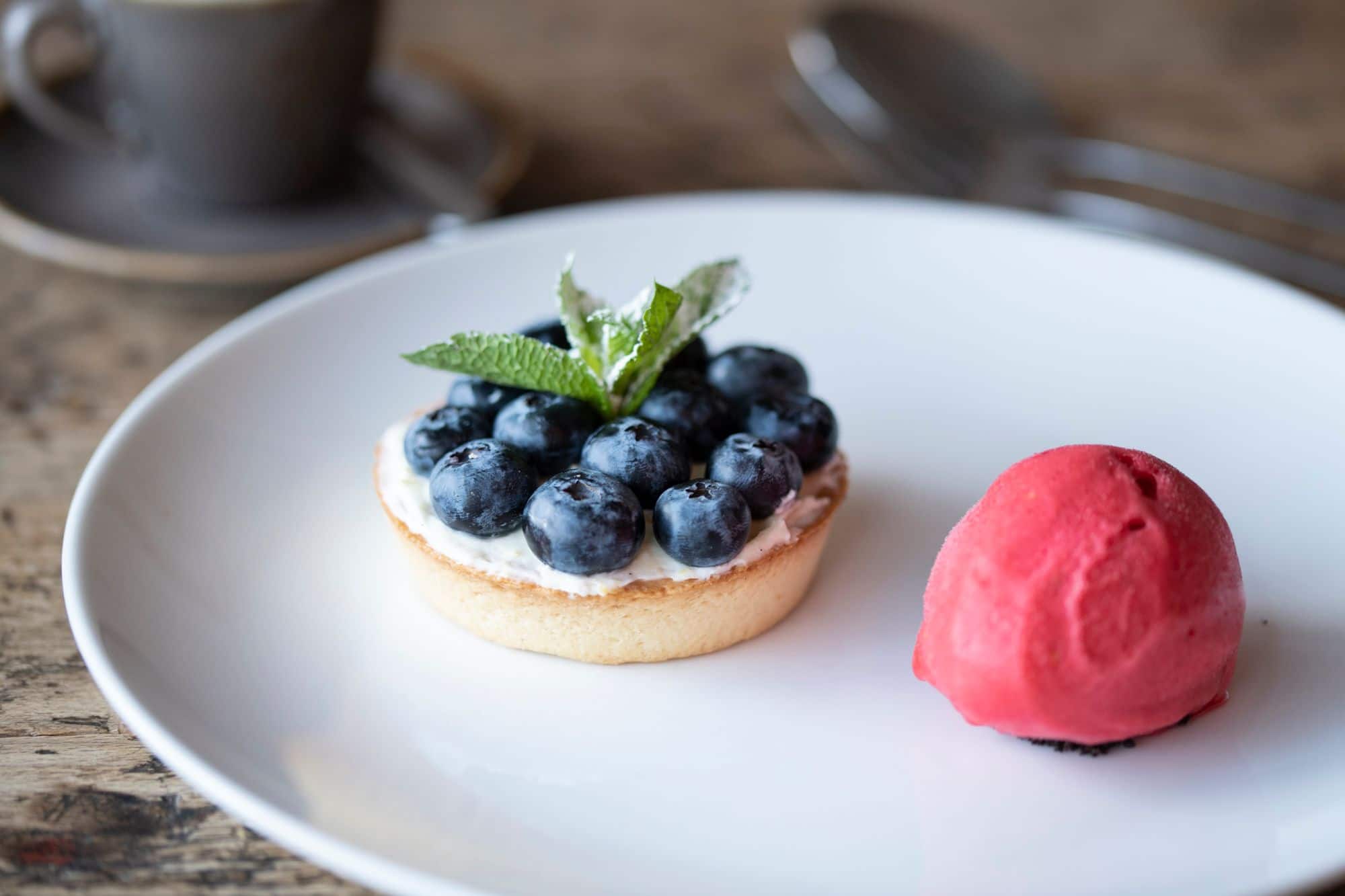 A Bistro with a difference
Morleys Bistro not only provides an excellent dining experience, but they also have a dazzling selection of cocktails, and should you have one too many to drive, you'll be delighted to hear that you won't have to! Upstairs from the restaurant, they have cosy, chic rooms to bed down in.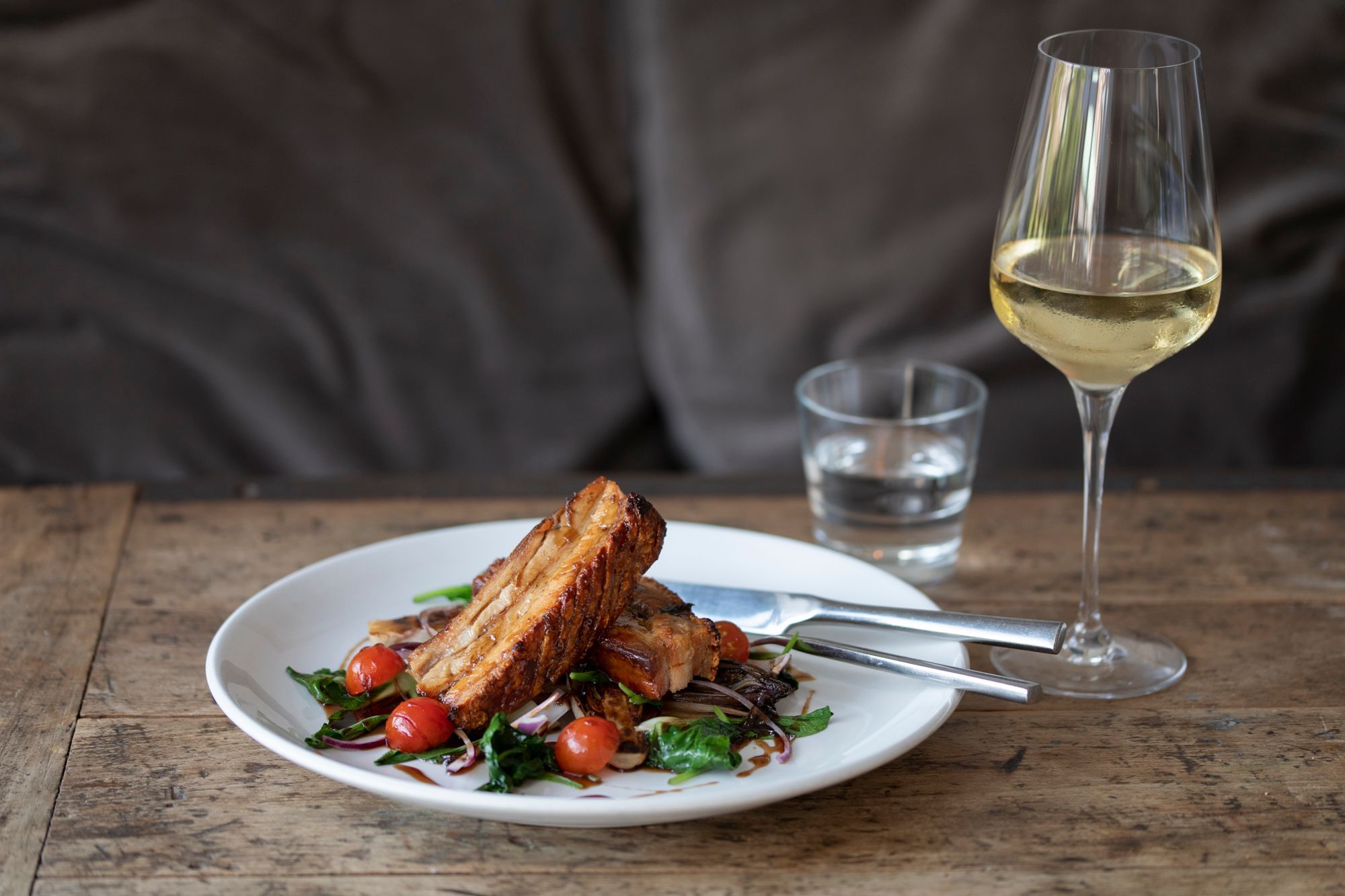 Post a Review
Be the first to review.