West Sussex Golf Club Experience
Our blogger Brittany visits Mannings Heath West Sussex Golf Club and Wine Estate. 
Benguela Estate is more than award winning wine, and exceptional food, it's a family run business that pours their heart and soul into everything they do.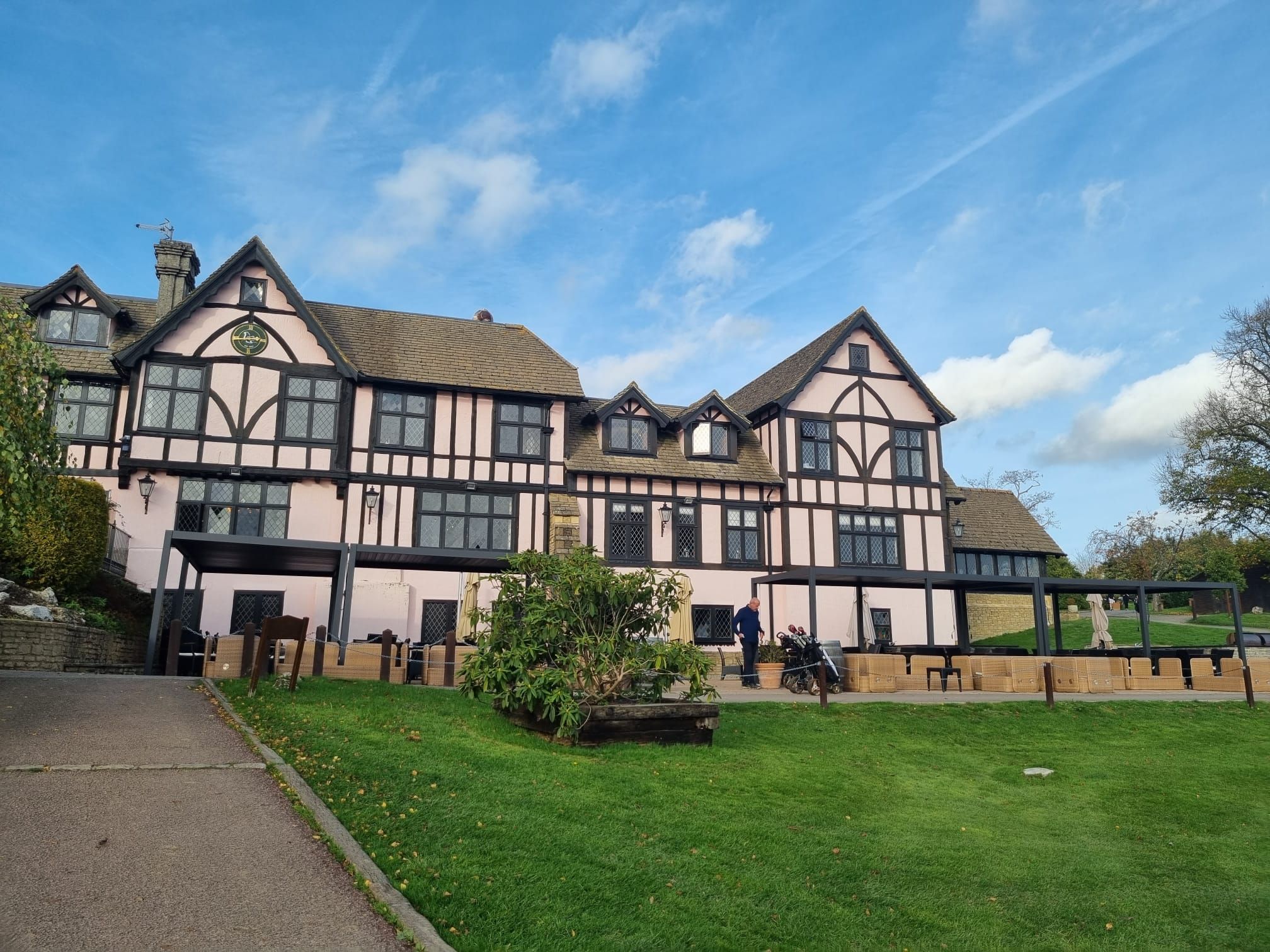 West Sussex Golf Club and Wine Estate
On a glorious crisp autumn morning, we made our way through the lush green Sussex countryside to the Mannings Heath Golf Club & Sussex Wine Estate. The greens are extensive, perfectly manicured and tended to, and the course is full of rolling hills, towering trees, and babbling brooks, an idyllic place to spend the day walking a few holes or enjoying a lavish lunch.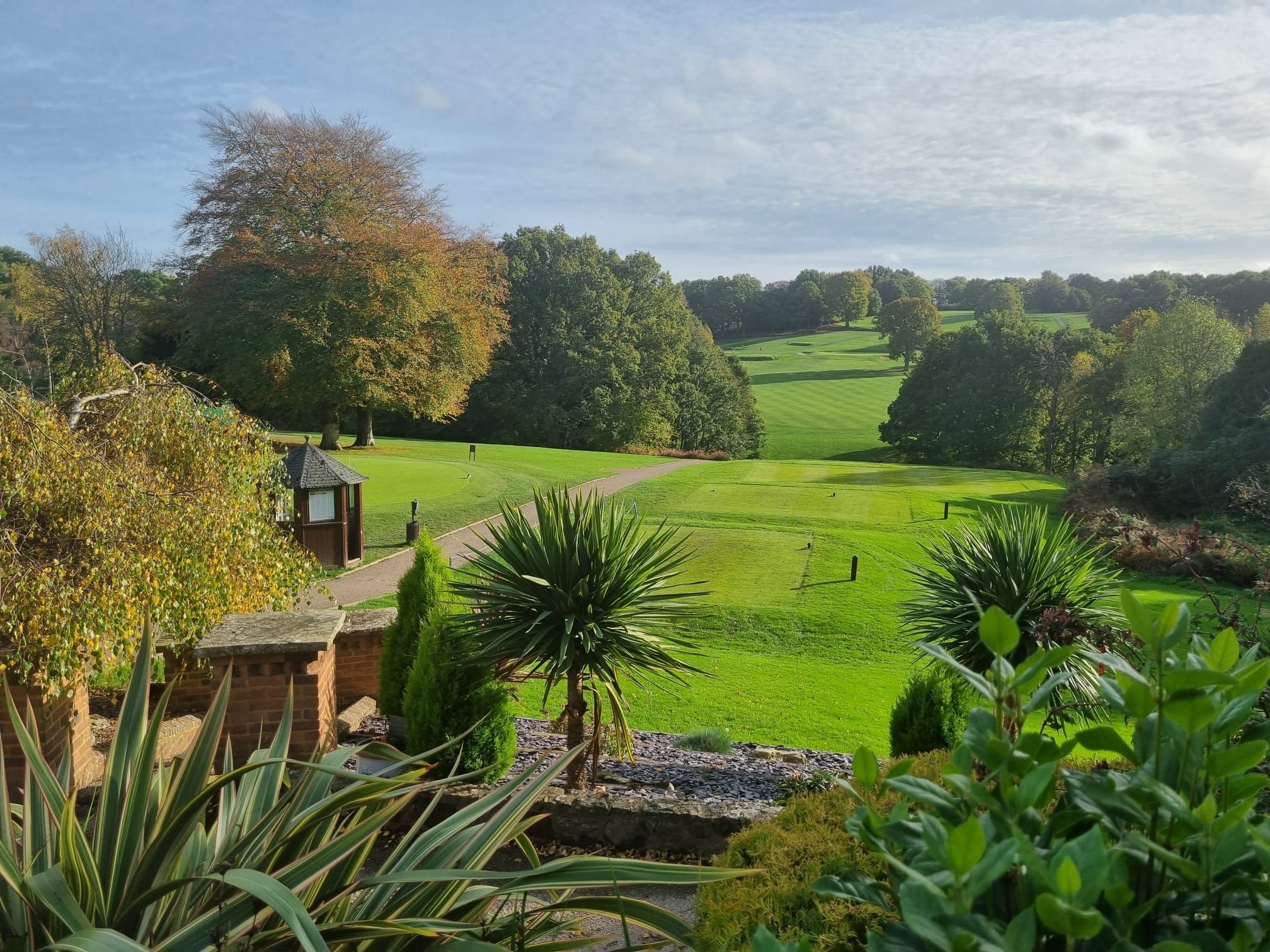 My husband plays golf regularly, and his eyes lit up like Christmas when he saw the diverse gradients, bunkers, and fairways throughout the course at this West Sussex Golf Club. I on the other hand was more interested in the extensive wine list, exciting dishes, and potential wine pairings found in their lunch time menu.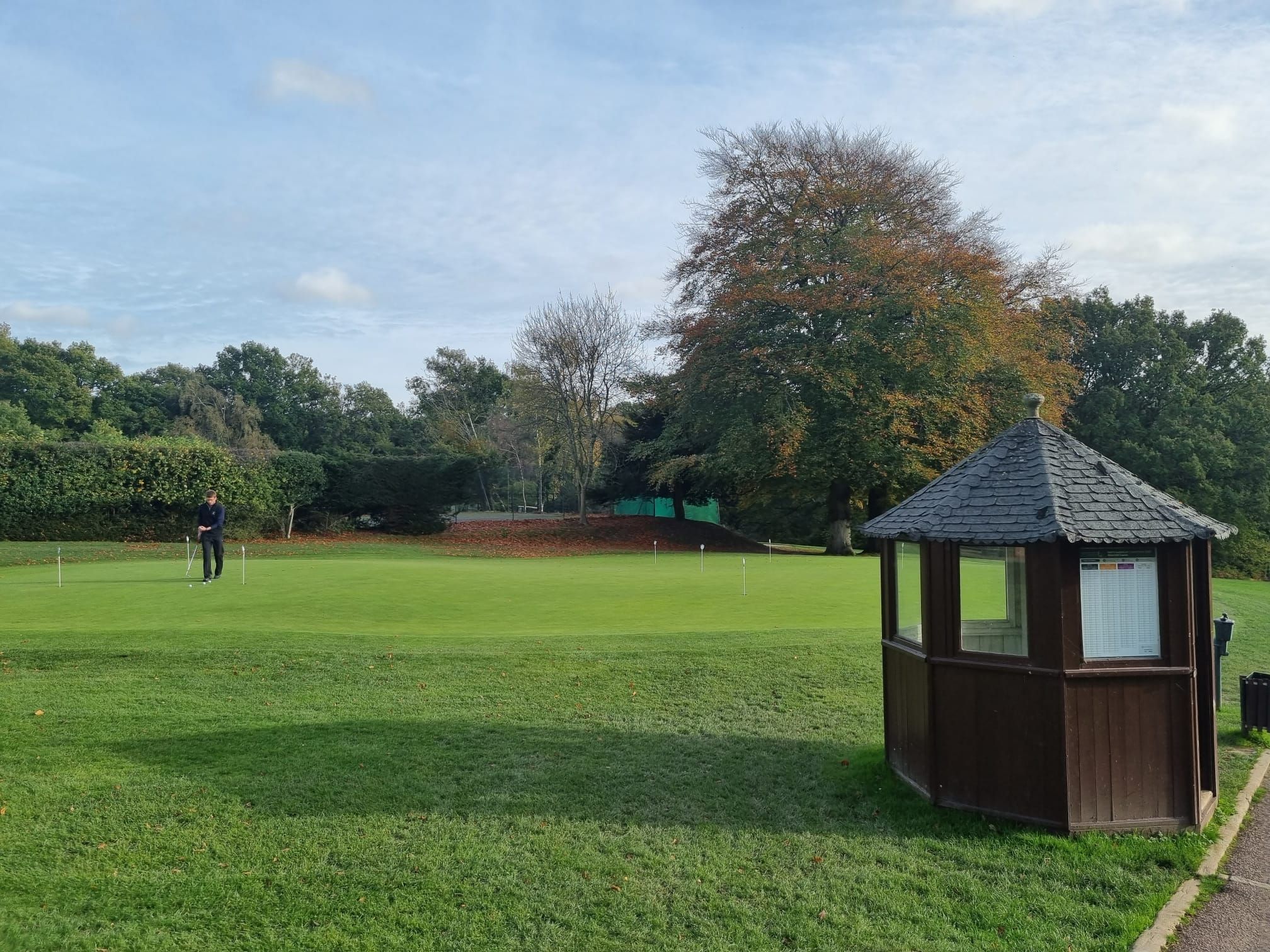 West Sussex Golf Club Dining
The entrance to the manor house is full of warm wooden features and leads you through the sitting room, bar and wine cellar. We were welcomed into a cosy Sussex restaurant overlooking the putting green and introduced to our very sweet and knowledgeable waitress Mia. Mia is originally from South Africa and she and her husband were asked to come with the family to help open the Mannings Heath Estate, to help keep the South African heritage and culture in this West Sussex Golf Club and their brand.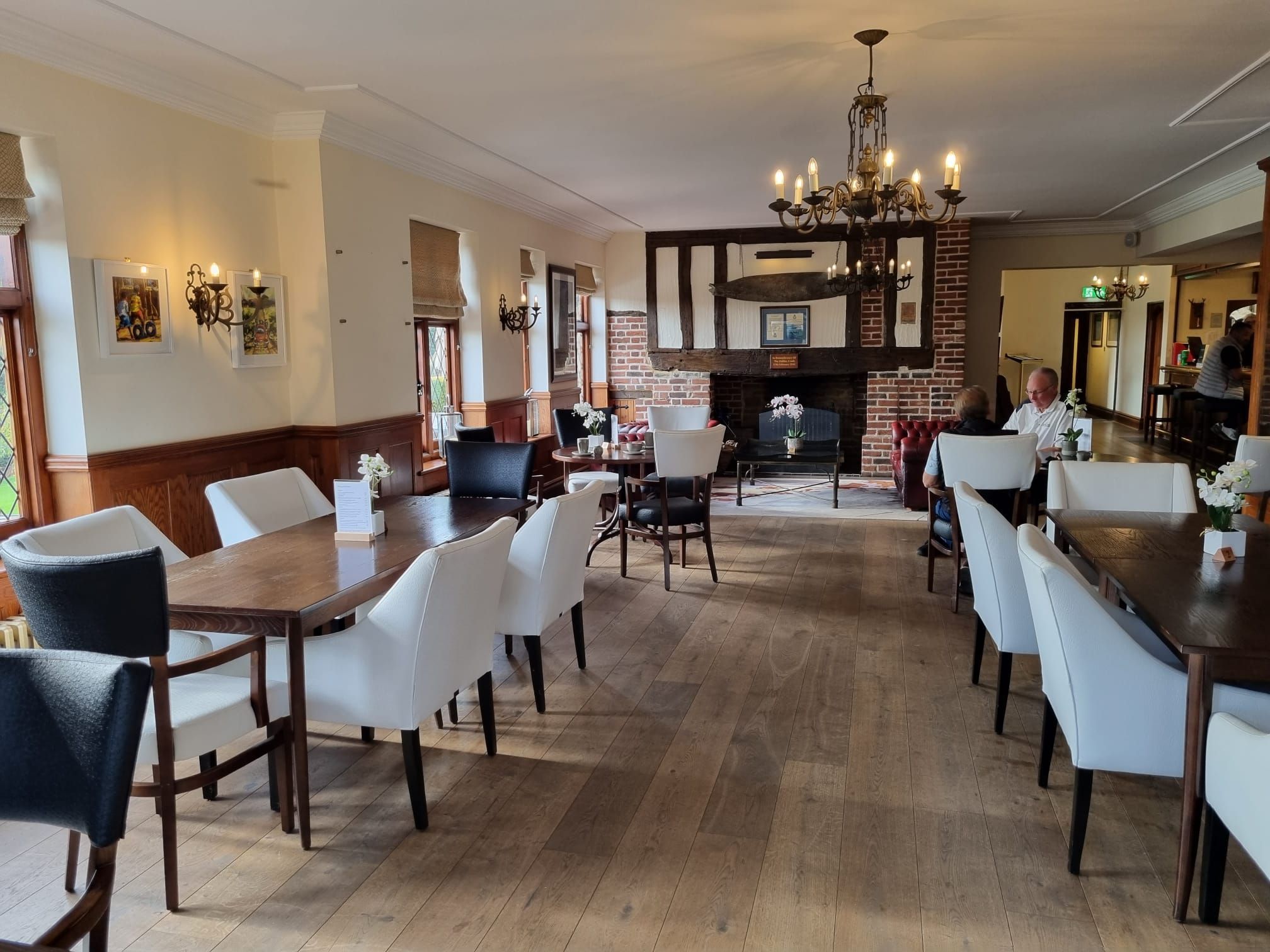 Mia walked us through the menu and the wine pairings and brought over warm fresh bread with homemade herb butter to start us off. With the wine starting to flow, our decadent lunch had well and truly begun. 
Exquisite Wine pairings with every course
For our first course, we indulged in Asian grilled prawns with a garlic emulsion, crisp salad, chilli, ginger, and coriander. The prawns were fresh and tender, and the garlic emulsion was creamy and smooth. The crisp salad was dressed with a light Asian-inspired dressing and the chilli gave everything a subtle kick, leaving just the right amount of tingle. The dish was paired with their refreshing Lighthouse Collection Rosé, a South African Rosé created by blending of two varietals to achieve its gorgeous pink colour and unique flavour profile. (Did you know that French appellations don't allow blending, except for Champagne?)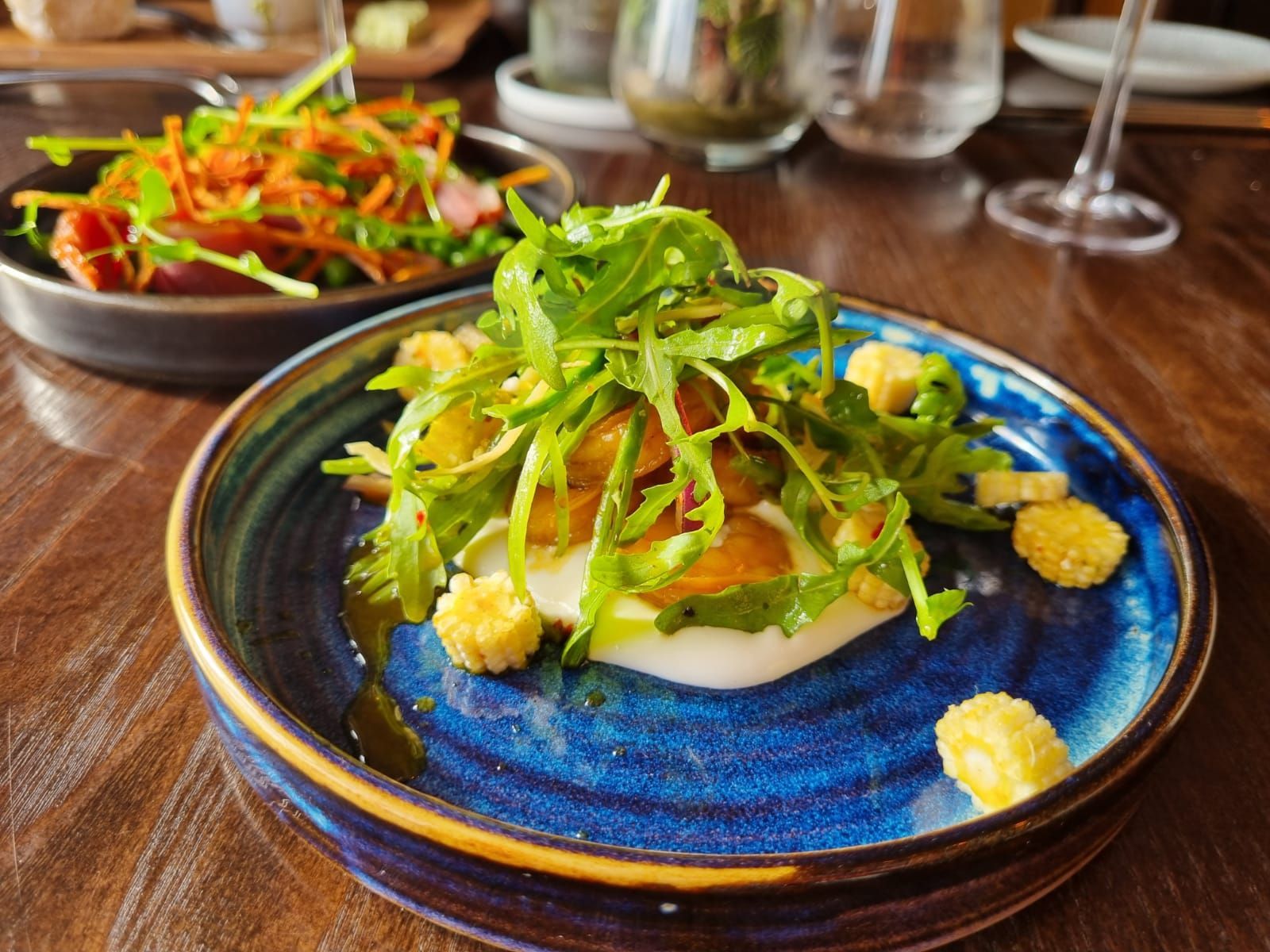 The smoked duck and fresh pea salad with raspberry dressing was just picture perfect pretty. The duck is served a blush pink and has a rich smoky flavour, sliced in tender ribbons and topped with crispy sweet potato strings, freshly shucked peas, and delicate pea greens. The raspberry dressing was tart and added a delightful zest to the dish. The duck was paired with the light and flavoursome Benguela Cove Pinot Noir, an all too easy drinking wine with layers of fruit and subtle notes of fennel.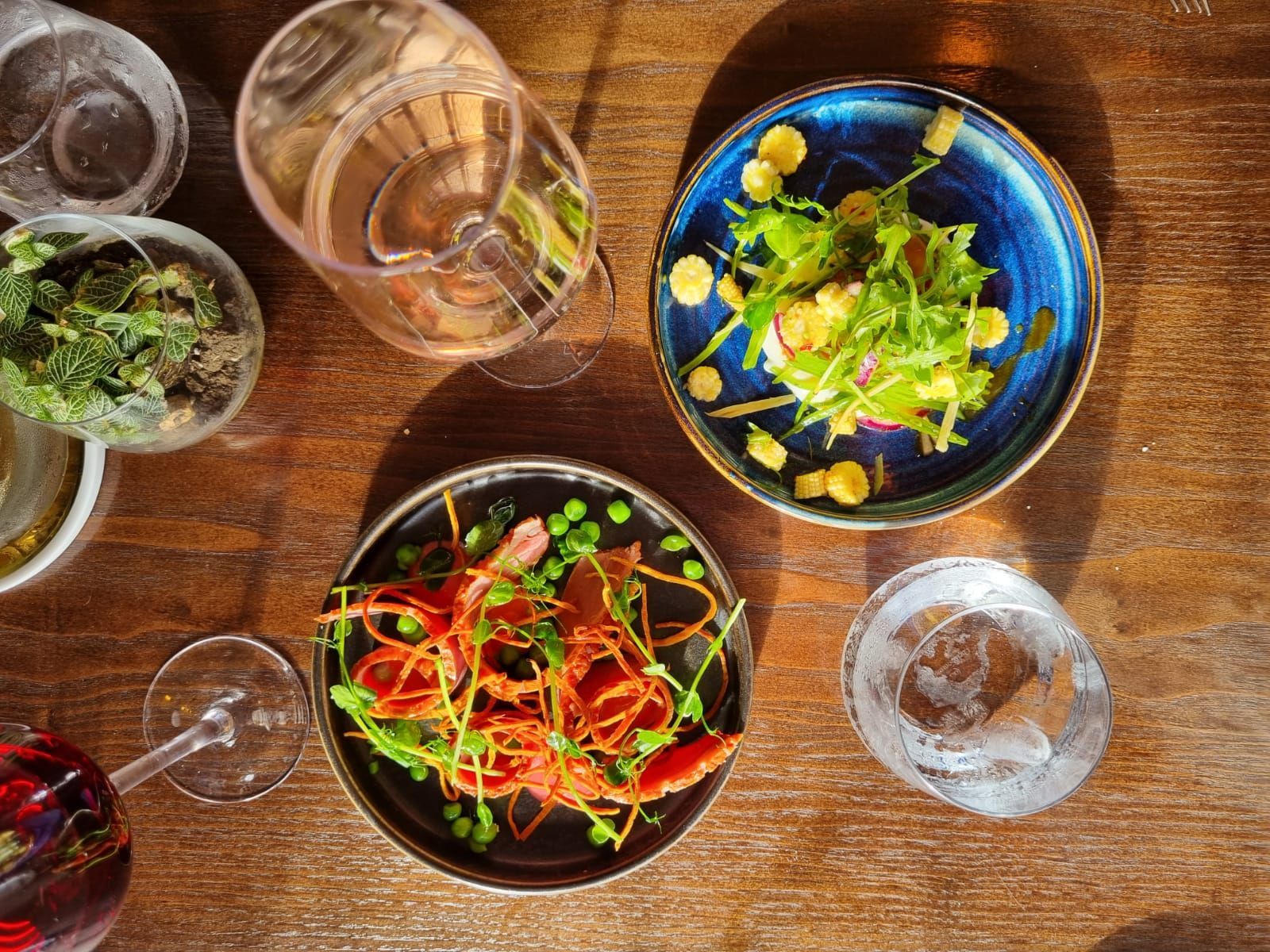 West Sussex Golf Club Dining | Freshest Ingredients
After a short break our mains arrived and they looked beautiful. I had ordered the pan-seared cod, creamy prawn risotto served with tenderstem broccoli.
The cod was flaky and buttery with a crispy skin, just how I love it, and it was served atop a silky spoonable prawn risotto, with vibrant green parsley oil. Not only did it look devine, but it tasted fantastic. Perfectly paired with a buttery and crisp Benguela Cove Chardonnay.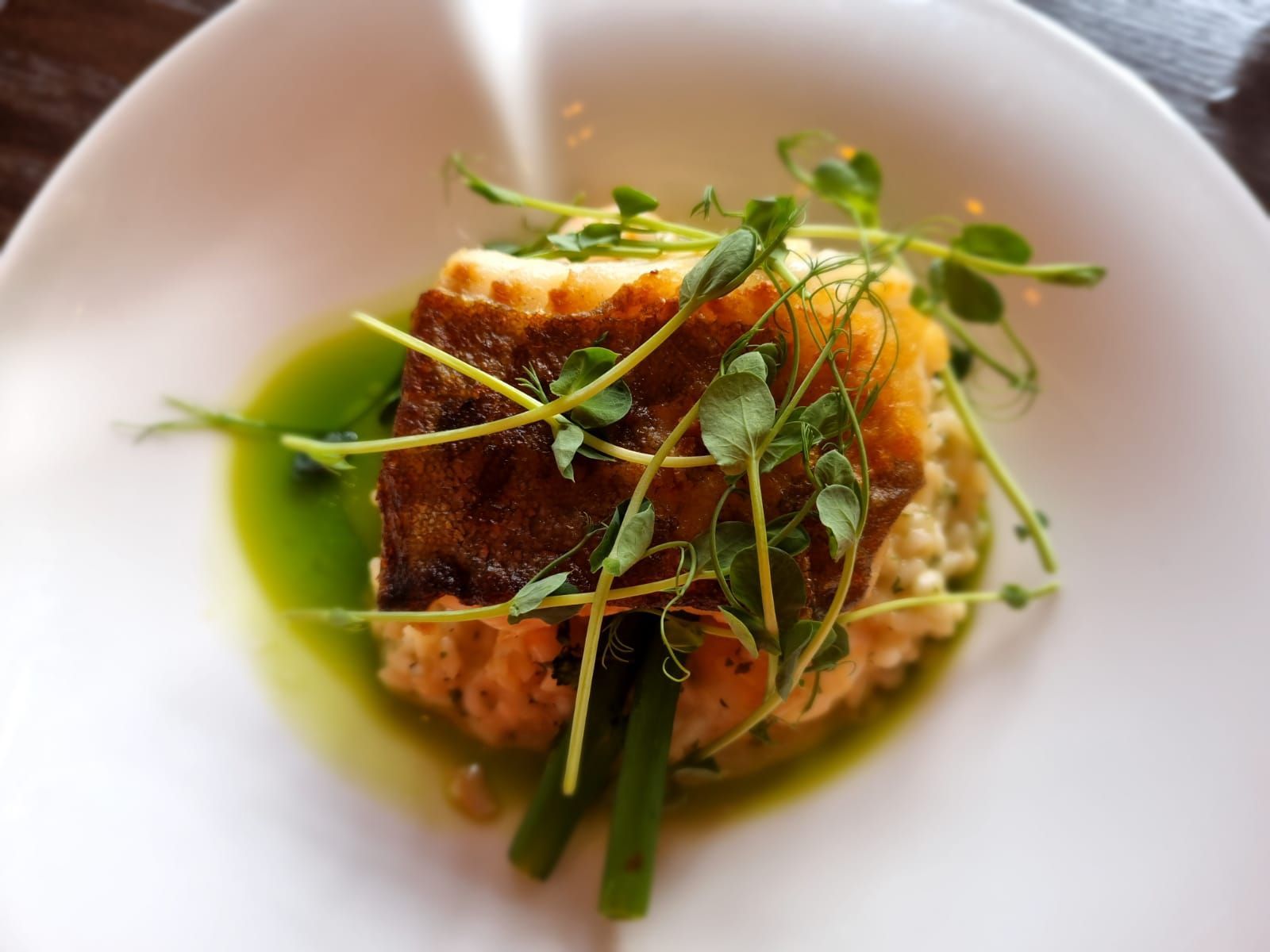 My husband chose the rare roast beef, blush tomato, and horseradish cream served with roasted new potatoes. The potatoes were buttery and crisp on the outside and fluffy on the inside. The beef was so moist and tender you could almost cut it with a fork, and topped with a creamy dollop of the light-as-air horseradish, it was just delicious. The beef was paired with a fruity and smooth Benguela Cove Collage, so far my favourite wine of the day at Mannings Heath West Sussex Golf Club.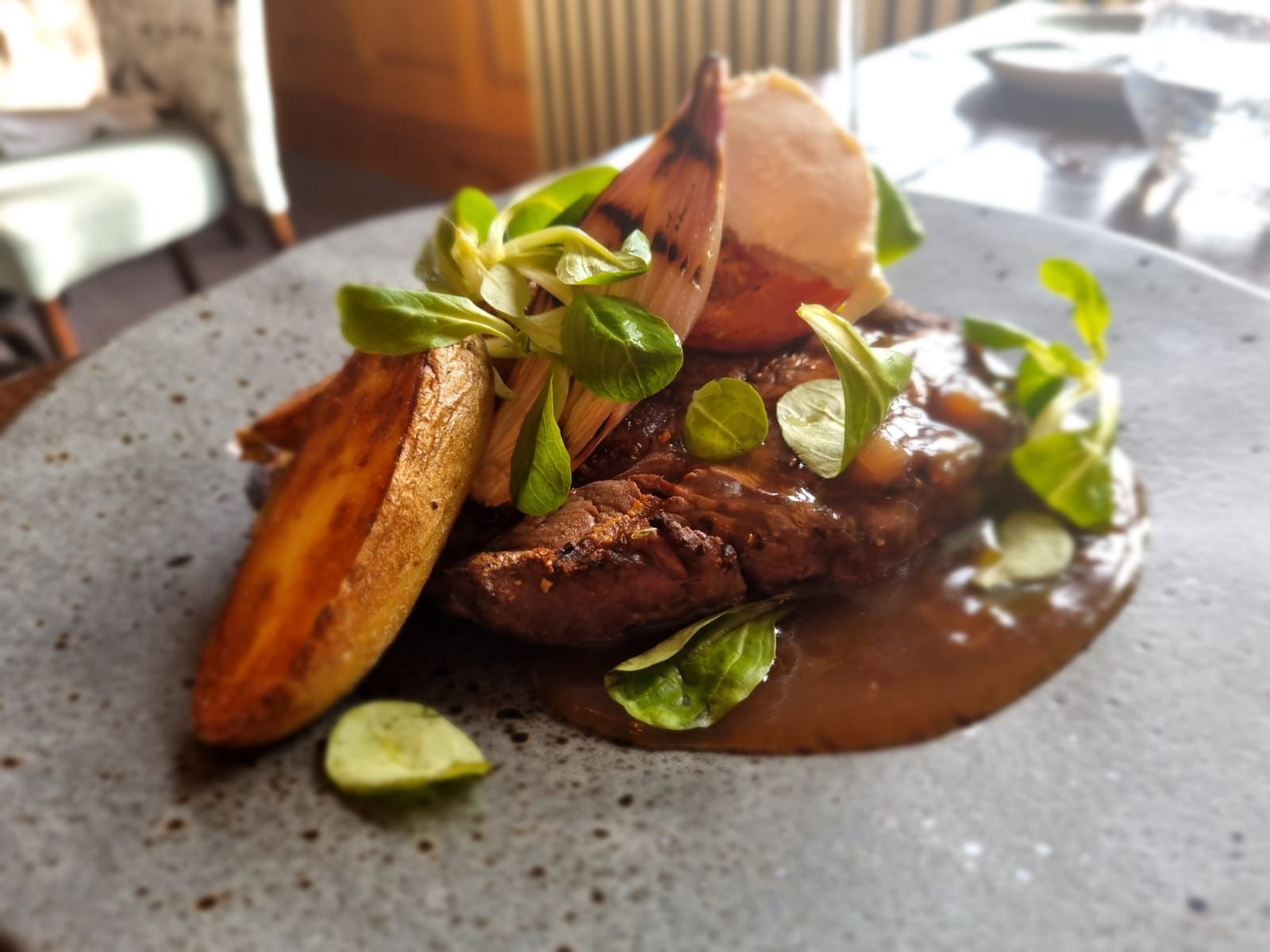 Benguela means family
After our mains were cleared we were able to chat to our lovely waitress Mia, she was so friendly and welcoming, and was so easy to chat to that she felt like a fast friend. Mia told us all about the history of the Steeter family, and their decision to come to the UK. How they reinvigorated the Benguela brand with Mannings Heath, Leonardslee Gardens, and their Michelin Star Interlude Restaurant. It was fascinating to learn that although it is well known and expansive, at the heart of the group is a passionate family who work with friends, and I really love that.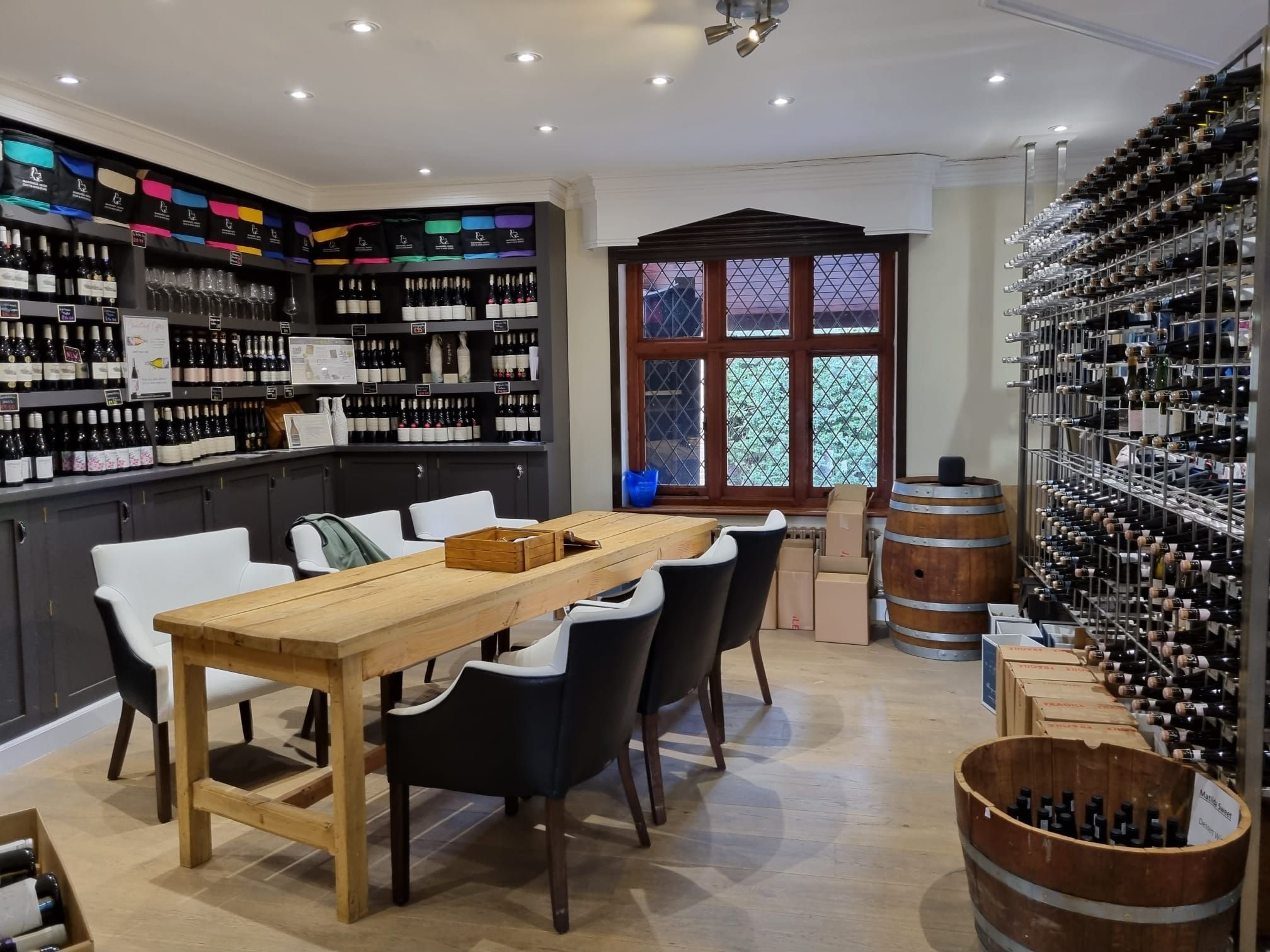 Who wants to be a Millionaire when you can be a Billionaire?
For our final course at Mannings Heath West Sussex Golf Club, we decided to share the chocolate fudge billionaire served with salted caramel icecream and roasted hazelnuts. I absolutely loved this dessert, it had a little bit of everything, rich chocolate, crumbly biscuit, gooey caramel, a cooling creamy ice cream, and a bit of roasted crunch from the hazelnuts. A deliciously decadent finish to an already extraordinary luncheon. All of the desserts are recommended to be paired with the Benguela Cove Noble Late Harvest dessert wine, a delightfully succulent, honey-forward dessert wine, exquisite.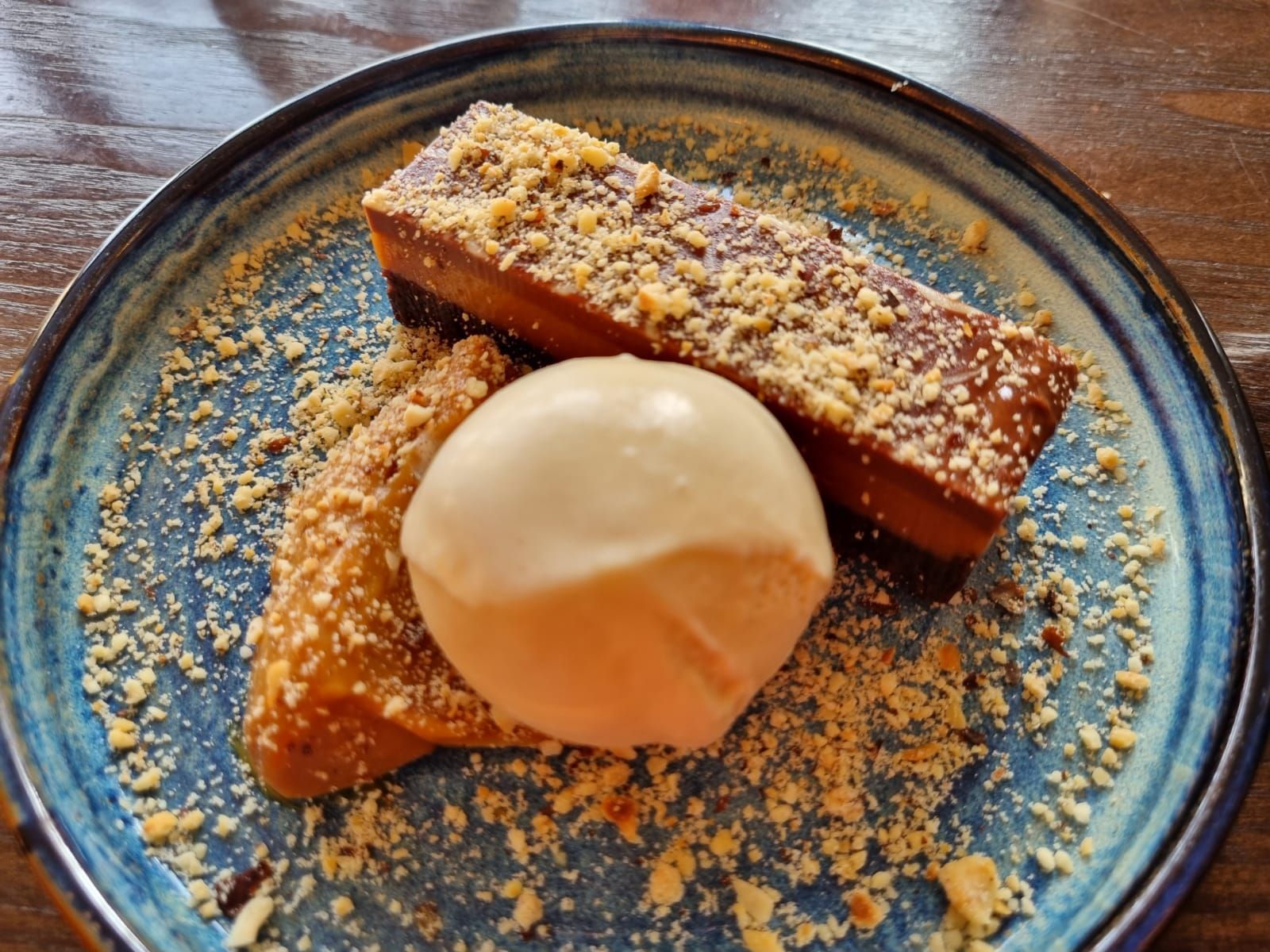 After our meal, we were invited to explore the grounds of the estate, and wandered through their lush greens, and forest paths, taking in the view of the stunning Sussex countryside. We sat on their stone courtyard, and watched the golfers head out to enjoy their days while relaxing in the sunshine.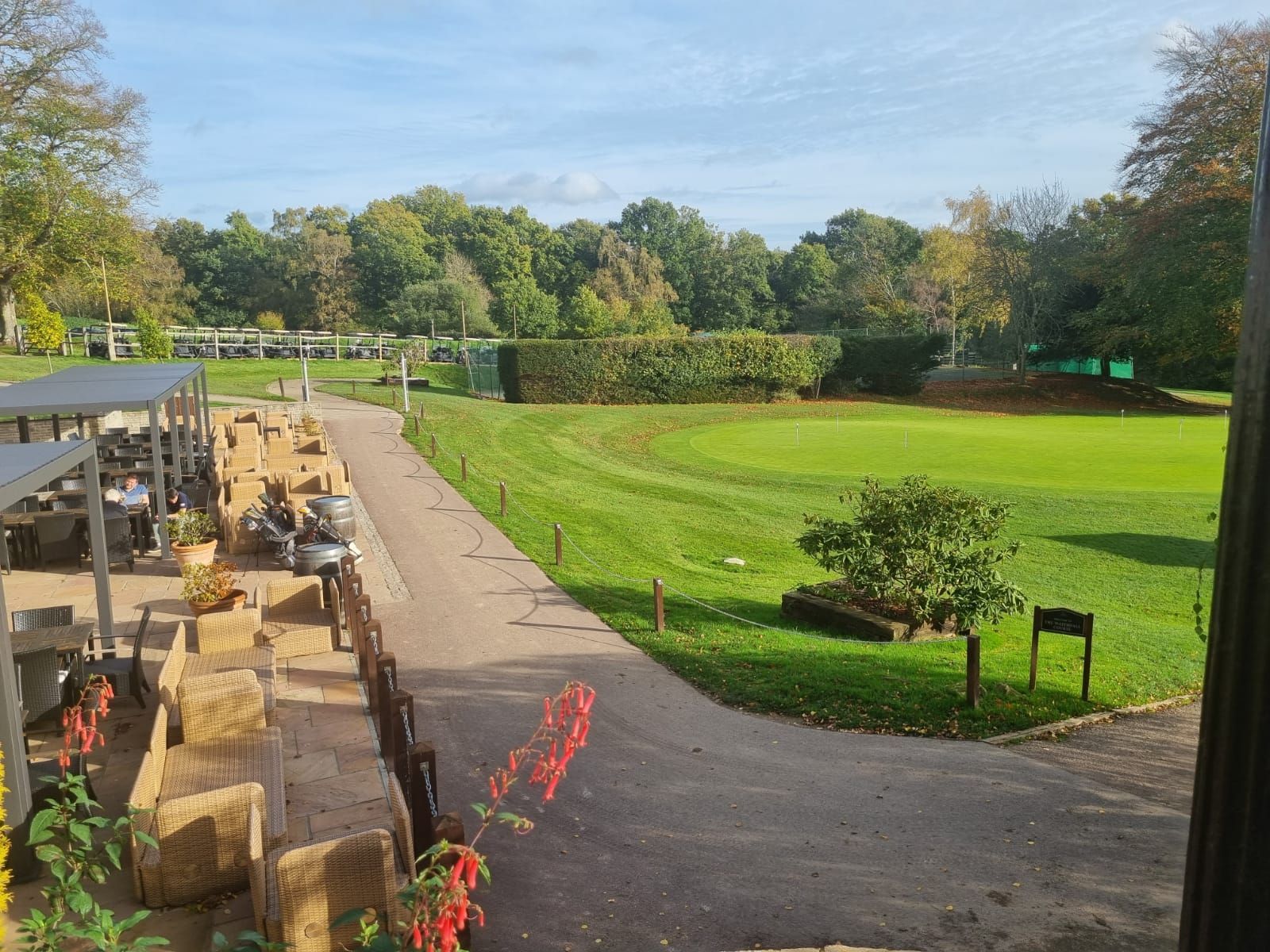 Overall we enjoyed an exceedingly delightful day spent in a serene space. Golfer or not Mannings Heath Golf & Wine Estate is one to add to your wish list. Their high level of service, gorgeous grounds, and delicious food and wine, make an ideal place to while away the afternoon. We will be back again very soon to perhaps enjoy one of their Sussex wine tasting tours.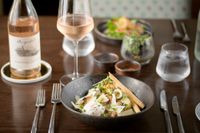 Want to know more about Mannings Heath Golf & Wine Estate?
Find Out More