The local experts' guide to festive wine
Festive Wine Guide
Pop and pull corks on absolute crackers this Christmas with our wine guide. To help you celebrate the festive season in good cheer, we asked a selection of local wine experts for their top recommendations. We asked each to give us an affordable party wine, a wine for the table on Christmas day a wine that's a perfect gift, or a wine which is great addition to a Christmas party in Brighton. 
Supporting small and local businesses this Christmas never tasted so good! 
The winemaker's selection
Albourne Estate – Alison's selection
For a party wine, I recommend something light, crisp and refreshing and ever so gently sparkling. Our Bacchus Frizzante would be perfect. This lightly sparkling style fills the mouth with a gentle creamy effervescence that beautifully compliments the elegance and crisp freshness of the wine. At just £15.95 it's perfect for sharing at parties. Add a dash of Elderflower cordial for a Frizzante cocktail!
On Christmas day I'd recommend our recently launched Blanc de Noirs 2016 whose richness, balance and depth will stand up to all the competing flavours and whose freshness of red berry fruit will complement the savoury components of the meal. Being Extra Brut and with a crisp acidity, it will also help refresh and cleanse the palette between mouthfuls!
However, if you prefer a still wine, I highly recommend our Sandstone Ridge 2018 which also has the weight and freshness to deal with all the competing flavours of a Christmas lunch plate.
Our 40 English Vermouth makes the perfect gift at Christmas. Not only is it available with a beautifully printed gift box it is a great wine for people to have at Christmas, pairing brilliantly with foods like stilton, mince pies, Christmas pudding and dark chocolate but also being a very versatile cocktail component! 
Manning's Heath Estate – Barry's selection
A great affordable party wine has to be Benguela Cove​​ 2020 Lighthouse Collection Sauvignon Blank. Its aroma is explosive of gooseberry and grapefruit with hints of ripe guava, lemon zest and top notes of rose blossom. 
For Christmas day lunch you want something of note. The 2019 Benguela Cove Cabernet Sauvignon is highly awarded. This wine will still shine 8 – 10 years from its vintage, developing richer layers as those cool notes start to dissipate, so it's worth picking up a case at £105 and making it into an annual Christmas tradition!
As a gift, we've put together the Catalina Semillon exclusive vintage. Only three barrels of this wine were produced and this gift case is a thing to treasure. The first bottle is for immediate pleasure. The second bottle is scheduled for the 'peak drinking window', in the next five-plus years. The third bottle is intended for the cellar (up to 10 years if cellared correctly), but we won't blame you if you pop in right after the second bottle!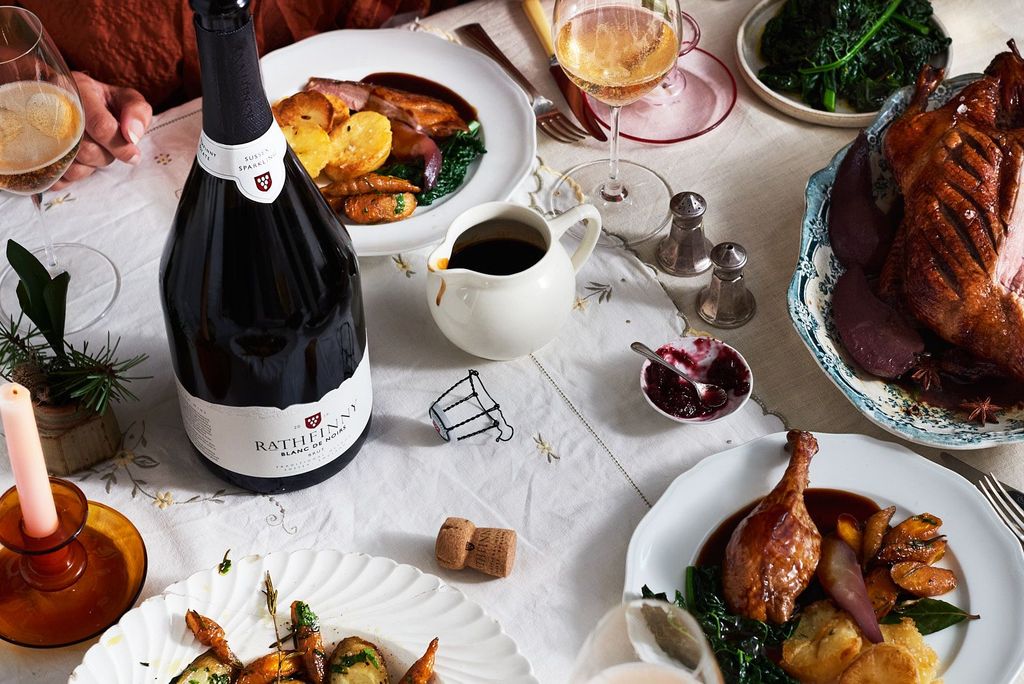 Rathfinny Estate – Amy's selection
For an affordable party wine we suggest our Classic Cuvee 2018. It's the third vintage of our 'house style' sparkling made with a blend of Pinot Noir, Pinot Meunier and Chardonnay. It has a light ochre colour with classic English sparkling notes of apple, giving way to a creamy mousse and flavours of plumb and citrus. 
For a wine to go with Christmas day lunch we'd suggest our Rathfinny Blanc de Noirs 2016 magnum – our wines from our Sussex vineyards are very food-friendly. The acidity helps to cut through richer dishes we love to indulge in at this time of year and the fruit-forward characteristics adds depth to meat and fish flavours. We have a competition running throughout December where a customer can win four bottles of our Sussex Sparkling magnums whenever they purchase a magnum online, in the restaurants or at the Cellar Door
As a gift, we'd suggest our newly released 2018 Rosé with gift box. It's a pale pink rosé with a vibrant palate of wild strawberry coulis and candied mandarin zest. 2018 is often referred to as the vintage of the decade. This rosé is a real celebration wine that your giftee will just love.
The restauranteaur's selection
FOURTH and Church – Sam's selection
For a party why not start off the night by bringing something fun: a fizz with a difference! Lambrusco is enjoying something of a renaissance at the moment and offers great value. It is an easy drinking, festive option that's sure to be a talking point! We recommend Paltrinieri 'Solco' Lambrusco dell'Emilia IGT. It's a delicious wine from a small historic estate, it has bags of ripe, soft, dark fruit and is very moreish.
For a smaller, more intimate gathering, bring a Magnum to get the party started. If you really like your friends and family (and even if you don't, Christmas is a time for giving!) why not bring a magnum of champagne? Gallimard Blanc de Noir is the perfect aperitif, made from 100% Pinot Noir Grapes by a small family-owned grower with sustainable farming practices. It is generous and full, very quaffable, while offering rewarding complexity.
If you're having the traditional turkey or indeed goose, then the Western Cape region in South Africa produces some inspired choices. Blank Bottle, Kortpad Kaaptoe 2020 from a winemaker who makes quality and interesting one-of-a kind wines. It's a big, full-bodied wine to stand up to the rich food. Juicy fruits in the mouth, with white peach, honey blossom and tropical fruits and a spicy finish.
If you are having beef or even something vegetarian with nuts or mushrooms you can't go wrong with a Primitivo. A Mano, `Prima Mano` 2017 Primitivo is a wine that truely punches above its price point. Full of juicy blackberry, cherry and plum fruit, with dark mineral and peppery spice on the palate. Very concentrated and lush yet with a freshness and an acidity that is instantly inviting.
If you're looking for a bottle to gift, Mendoza Malbec may seem like an easy safe choice. However, if your budget covers it, we have a really special recommendation that ticks so many boxes that is really exciting. Matervini, Antes Andes Malbec 2017 is a highly rated terroir driven wine from Argentinian winemaker Santiago Achaval and Italian winemaker Roberto Cipresso. It's a powerful, yet elegant wine, with great structure and a polished finish. Rich concentrated dark fruits and dark chocolate are balanced with dried herbs spiciness and minerality.  
If you're looking to buy the perfect gift for a wine lover in your life you might immediately go to Burgundy for that really special someone. As an alternative, we suggest Jean Stodden Spatbugunder GG 2019. From a top producer of Pinot Noir in the world making some incredible wines from hand tended small vineyards in Württemberg, Germany. This is a truly great wine, focussed and elegant with layers of ripe cherries, chocolate and a very long, complex finish.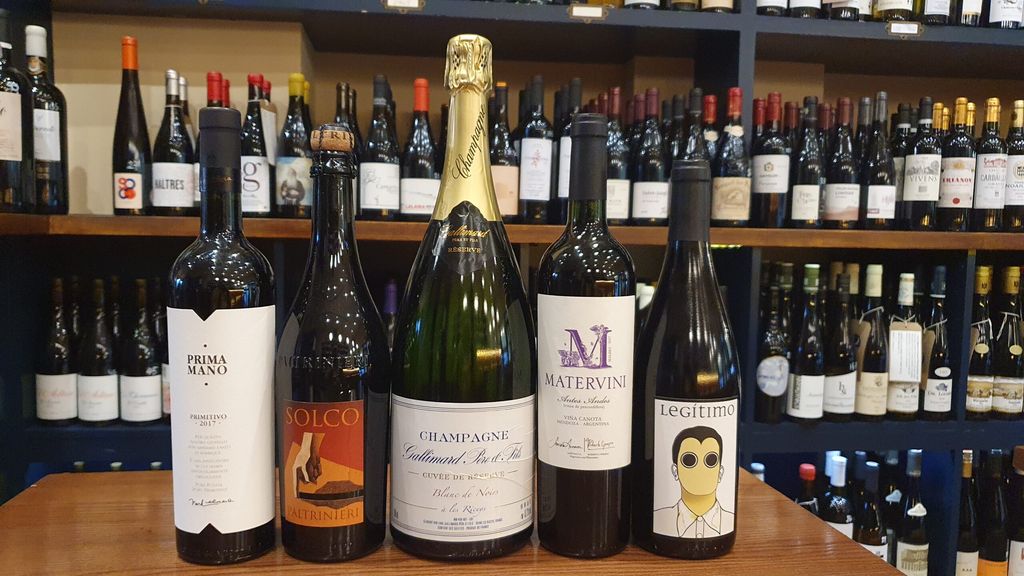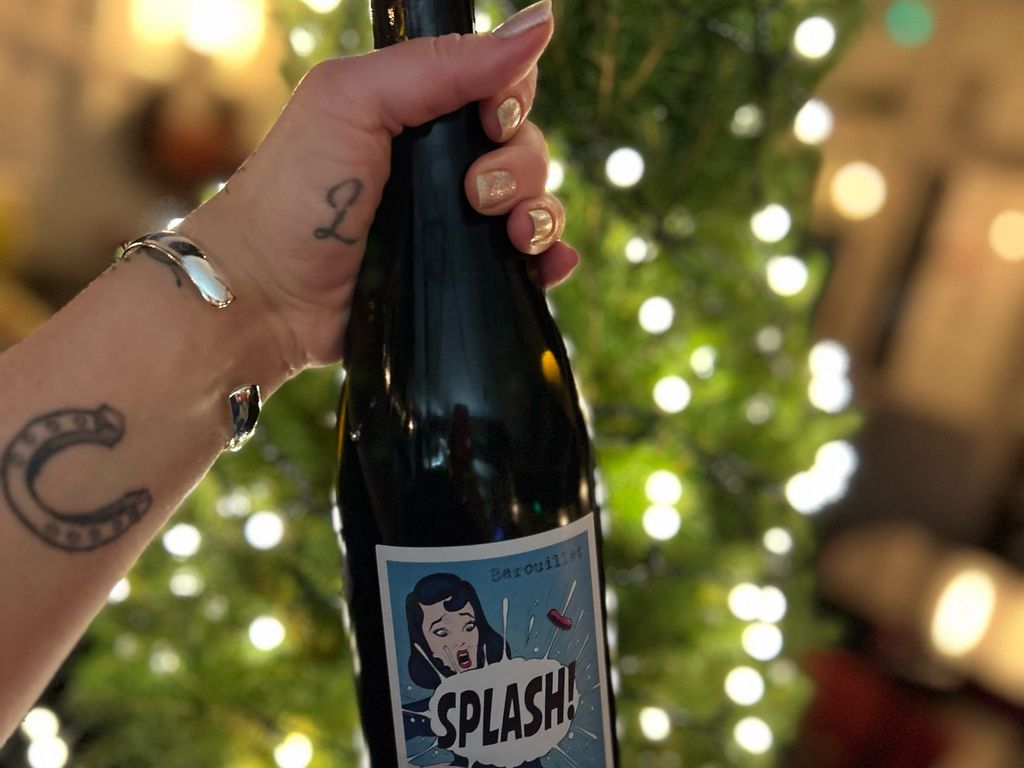 DaddyLonglegs – Anya's selection
This year I'd suggest starting your party with Château Barouillet Splash. It's a pet nat, which means naturally sparkling. It's a fun little number, full of citrus, apples and super refreshing bubbles. Bursting with life! Just like a party should be. Make sure to stock up though, it's very quaffable!
For Festive lunch, I'd serve something a little more refined. It will have to be one of my favourite Italian reds from the Piemonte region:  Amarte 2016 produced by the Cossetti Family. I've kept a few cases of this vintage for the last two years in the cellar, waiting for the perfect time to drink it. At 6 years of age, it's a full-bodied wine with good structure and softness. It's got delicious flavours of red fruit, spices and a hint of vanilla. The intense ruby colour with purple reflection looks beautiful in the glass. You can easily pair it with white and red meat and cheese. 
With a huge range of wines available on the market, it's such a difficult choice when you want to treat someone to a bottle.
Champagne always makes a fantastic gift, especially when it's in Magnum format! 
My choice this year is Jean Paul Deville Agape Selection. This bottle is a treat for champagne lovers who've got a taste for full-bodied Fiz. With seven years of ageing evolution and being predominantly Pinot Noir it's a beautifully complex wine with strong brioche, yellow fruit and hints of tobacco notes. The Deville family has been known to own vineyards from the XIX century. Jean Paul Deville produced his very first bottle of Champagne in 1968, handmade from start to finish.
I love supporting small, family-owned vineyards that make natural wines. They love what they do and you can taste it in every bottle.
Wild flor – Lily's selection
Lily, aka 'the sozzled sommelier' from
Wild Flor
takes time to talk us through her Christmas wine suggestions in this entertaining short video (video credit:
@foarke
).