(Not that) far from the madding crowd
For the first time in years the Children's Parade was able to kick off the Brighton Festival once again, and the sprogs and I wouldn't miss it for the world! All the children were so cute and having the best time, and the artwork and creativity for the displays were brilliant. After spending all morning dancing along the parade route and blowing whistles with all of the children in Sussex, it was time for us to find some lunch.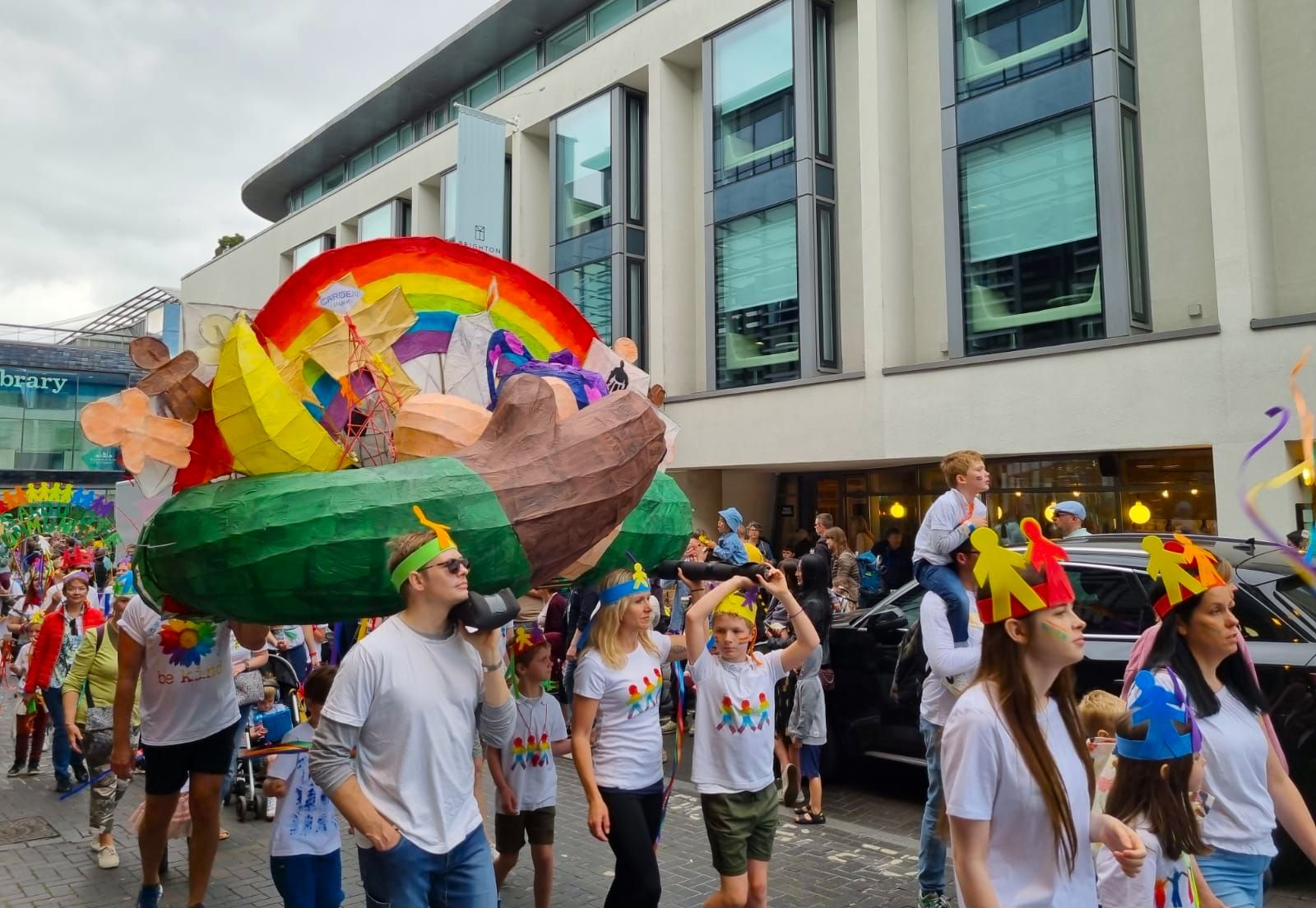 As Brighton was absolutely heaving we were thrilled to have a table booked at the Ladies Mile in Patcham, well away from the madness, with loads of space and a delightful beer garden and play area.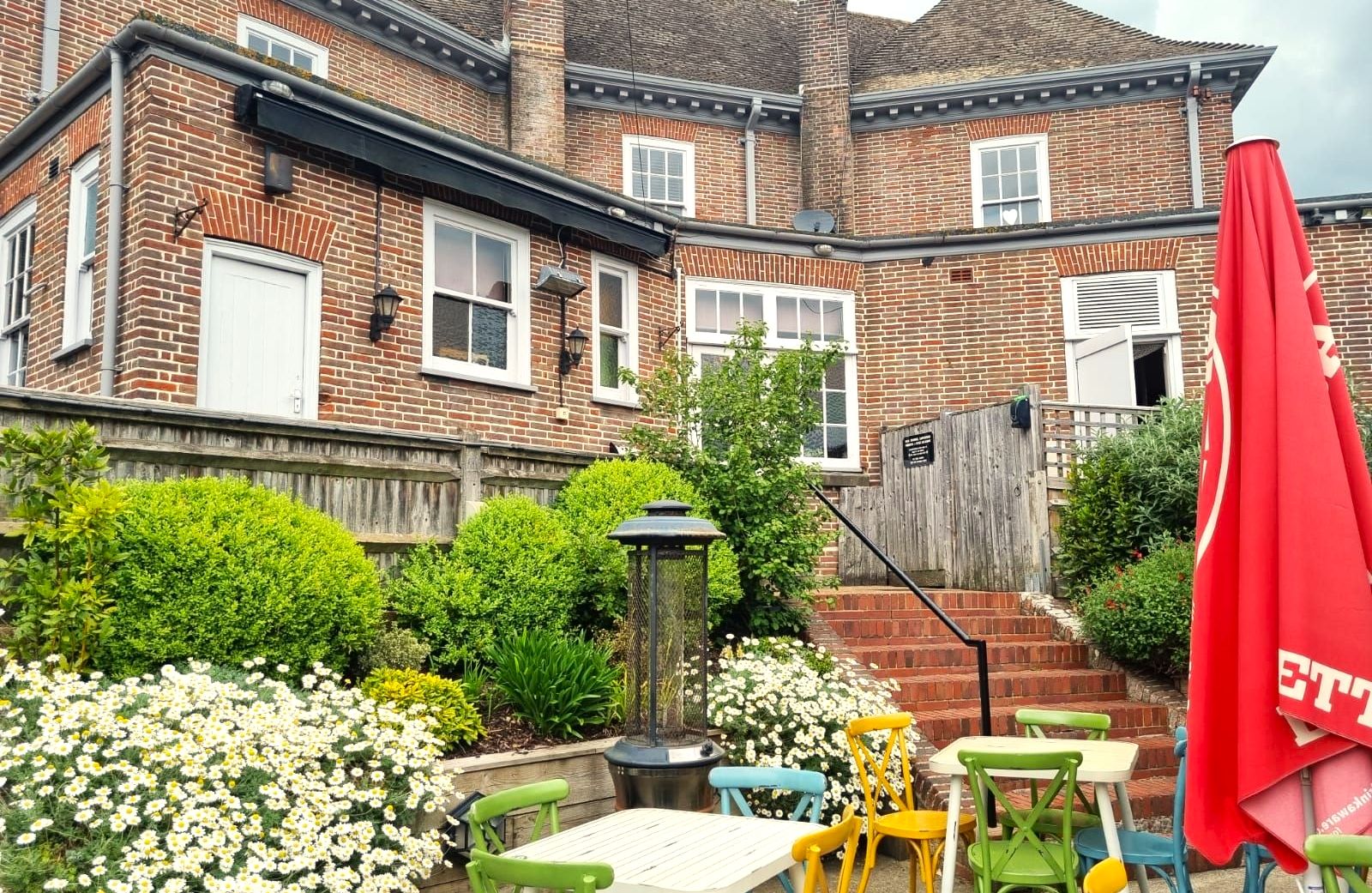 The pub itself is an ideal all-rounder venue, with a long fully stocked bar, plenty of pub tables for anyone wanting just-drinks, a pool table in the corner, as well as a separate restaurant dining area great for families and big groups.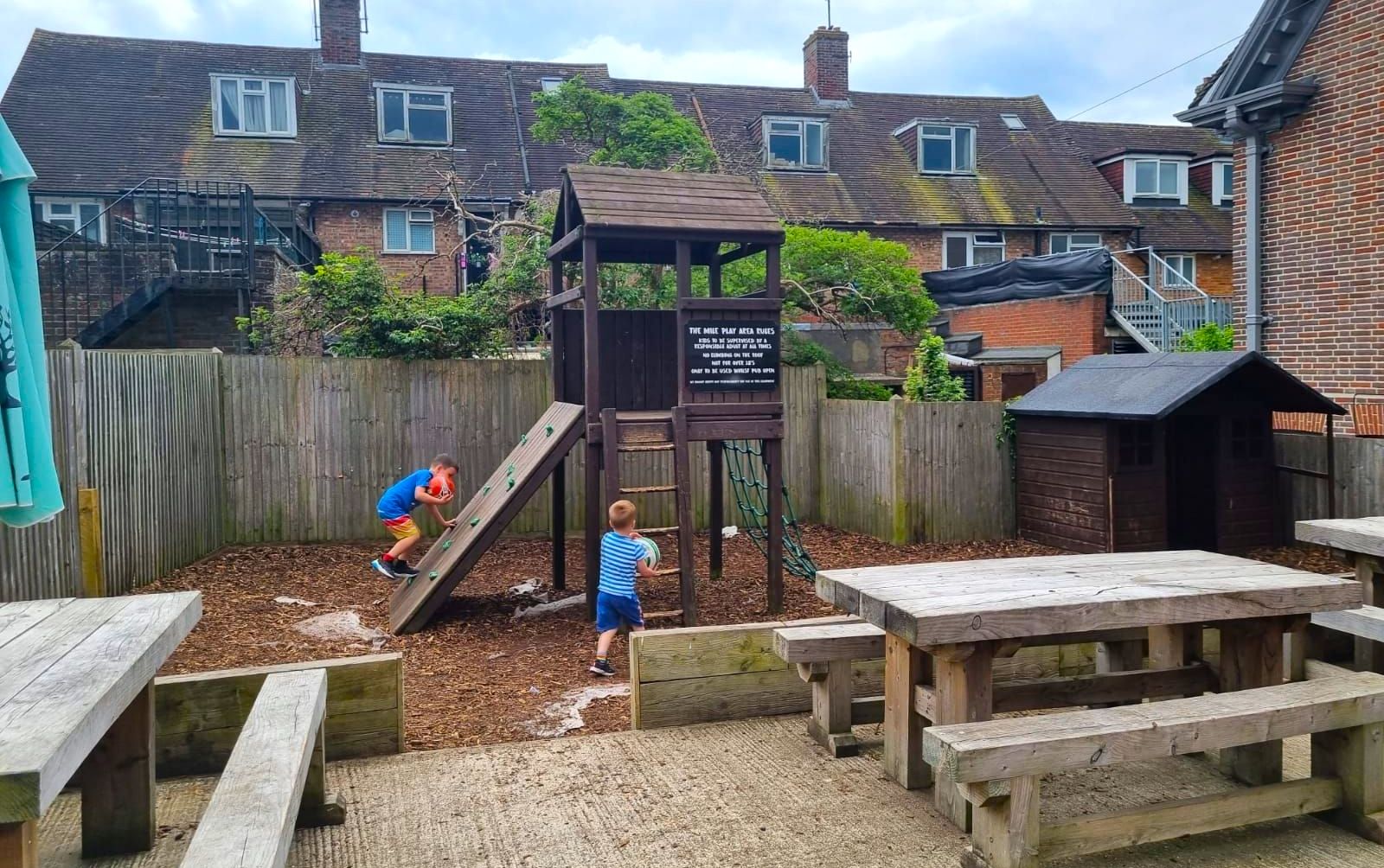 Convenient with a country feel
We were greeted right away by the lovely host and taken to our spacious table in the restaurant area by the window. The country pub feel is welcoming and there was plenty of room for my kiddos to spread out. Our smiley waitress popped over to tell us about the menu, took our drink order, and made sure we felt right at home.
The Ladies Mile kitchen is run by Tisbury Kitchen, known for its outstanding quality ingredients and top end Sunday roasts. Tisbury's roasts are legendary in Brighton, with huge Yorkies, perfectly cooked veggies, and generous portions. I can say from experience that they are outstanding, so I was really looking forward to trying their new weekly menu with my kiddos.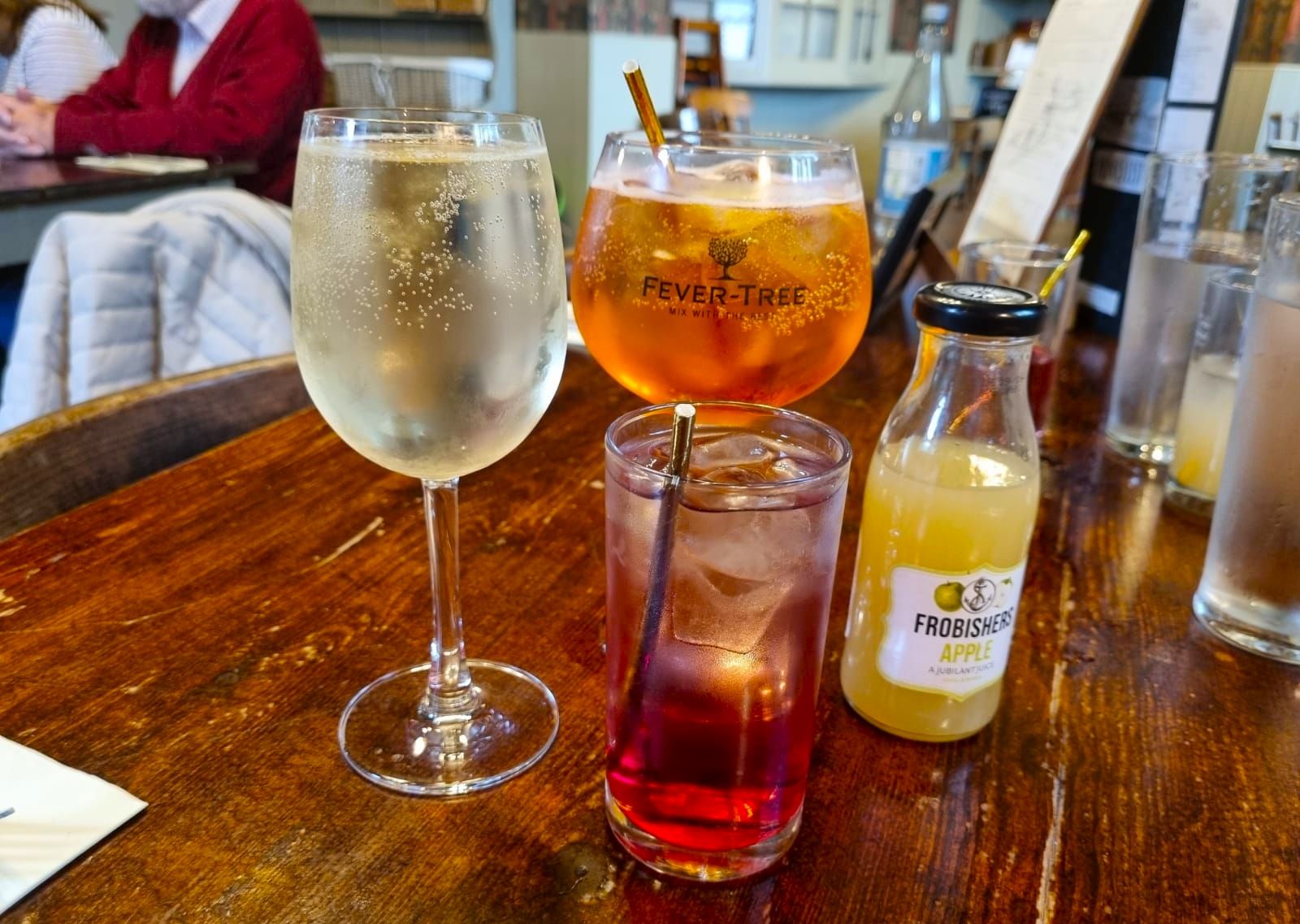 The Ladies Mile has a great wine, beer, and spirit list, as well as a generous Gin and Tonic specialty menu, and they make great cocktails as well. I have been obsessed with Aperol Spritz recently, and they whipped up a particularly tasty one in no time at all. My friend ordered a refreshing white wine spritzer, and the boys were both on the blackcurrant. 
A perfect family garden
Once we had our drinks and the food was ordered we headed outside for a quick play before our first course.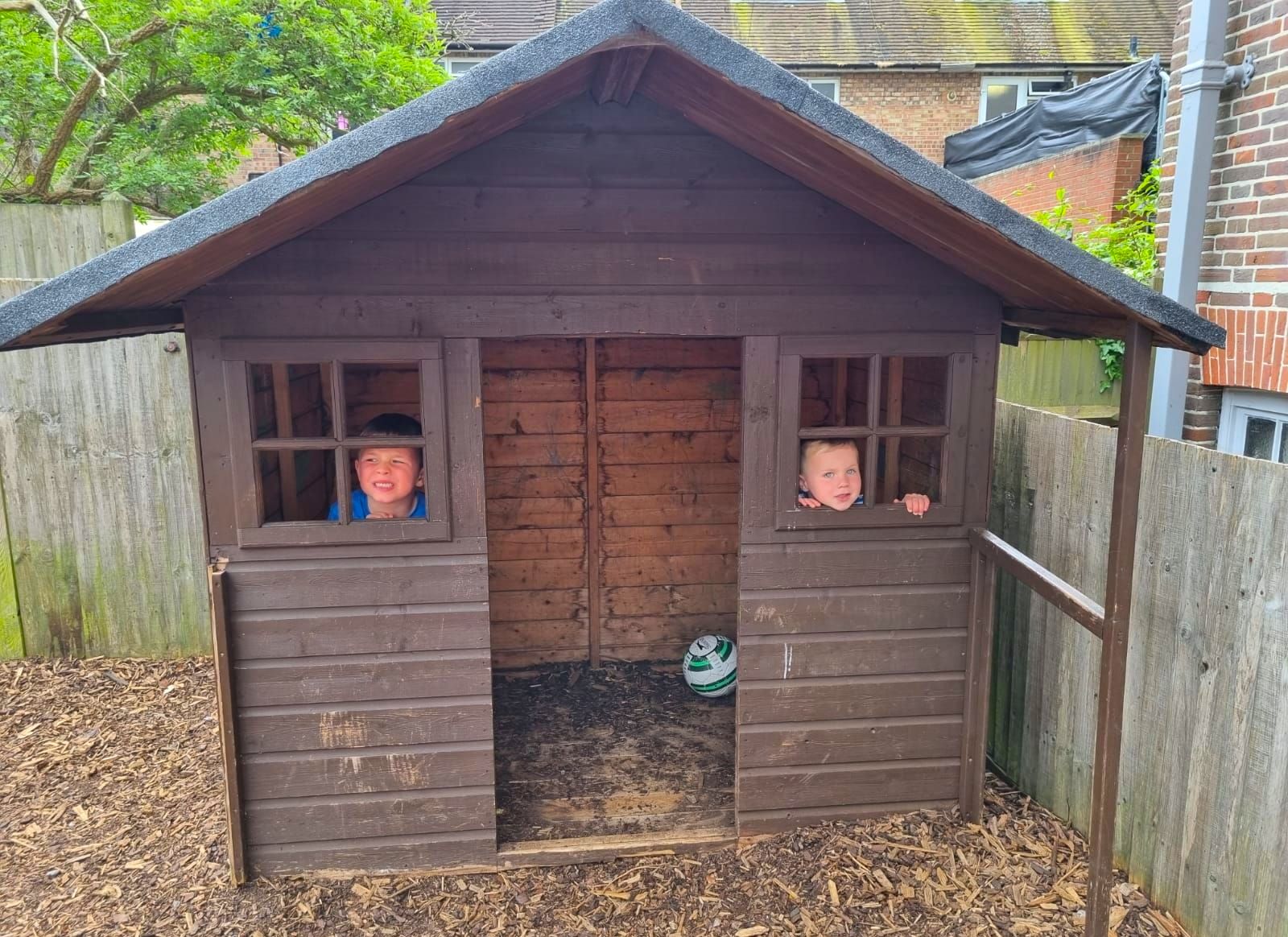 The garden has both heated booths and suntrap tables with umbrellas, and all of them are within eyeshot of the play area, which is excellent for low impact parenting. My two were off like a shot, making new friends and exploring the wendy house while my friend and I sipped our drinks in the sunshine – perfection. 
Lunch at The Ladies Mile
While the kids were happily playing with their new friends, and being watched by a friendly mum, we were able to sneak inside for our starter course, the. Wow, they were good! Sweet, salty, and sticky, the sauce was finger lickin' good, and the wings could not be more tender or crispy if they tried. The portion size was incredibly generous making it a great sharing starter, and the added kick of the Sriracha Mayo was enough to get your tongue tingling without overpowering the dish, delicious.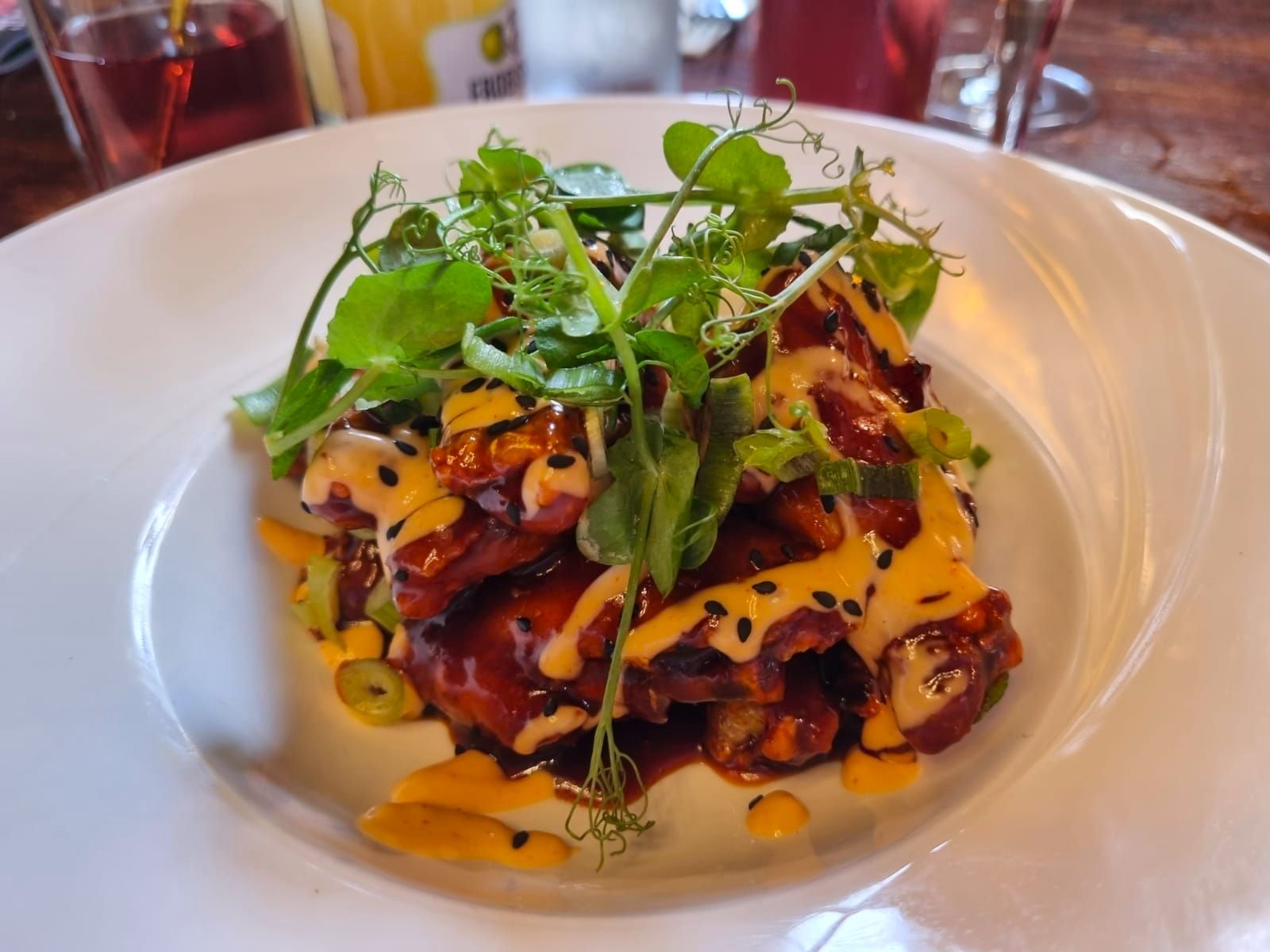 We ordered another round of drinks and headed out again to watch the kids play. I have to say that I am a huge fan of their outdoor space, it really is so nice to be able to relax in the sun knowing your kids are safe and having the best time too. 
Perfect plates for little tums
When the food was ready I rounded up the troops and we headed back inside for our mains. My five year old Aven, chose the Tisbury Burger with chips, and Liam the four year old went for chicken tenders, peas, and beans. The portions were perfect for little ones, and they got stuck straight in. All parents know that silence is the best way to tell if your kids like the food, and you could hear a pin drop at my table! Full mouths can't chatter.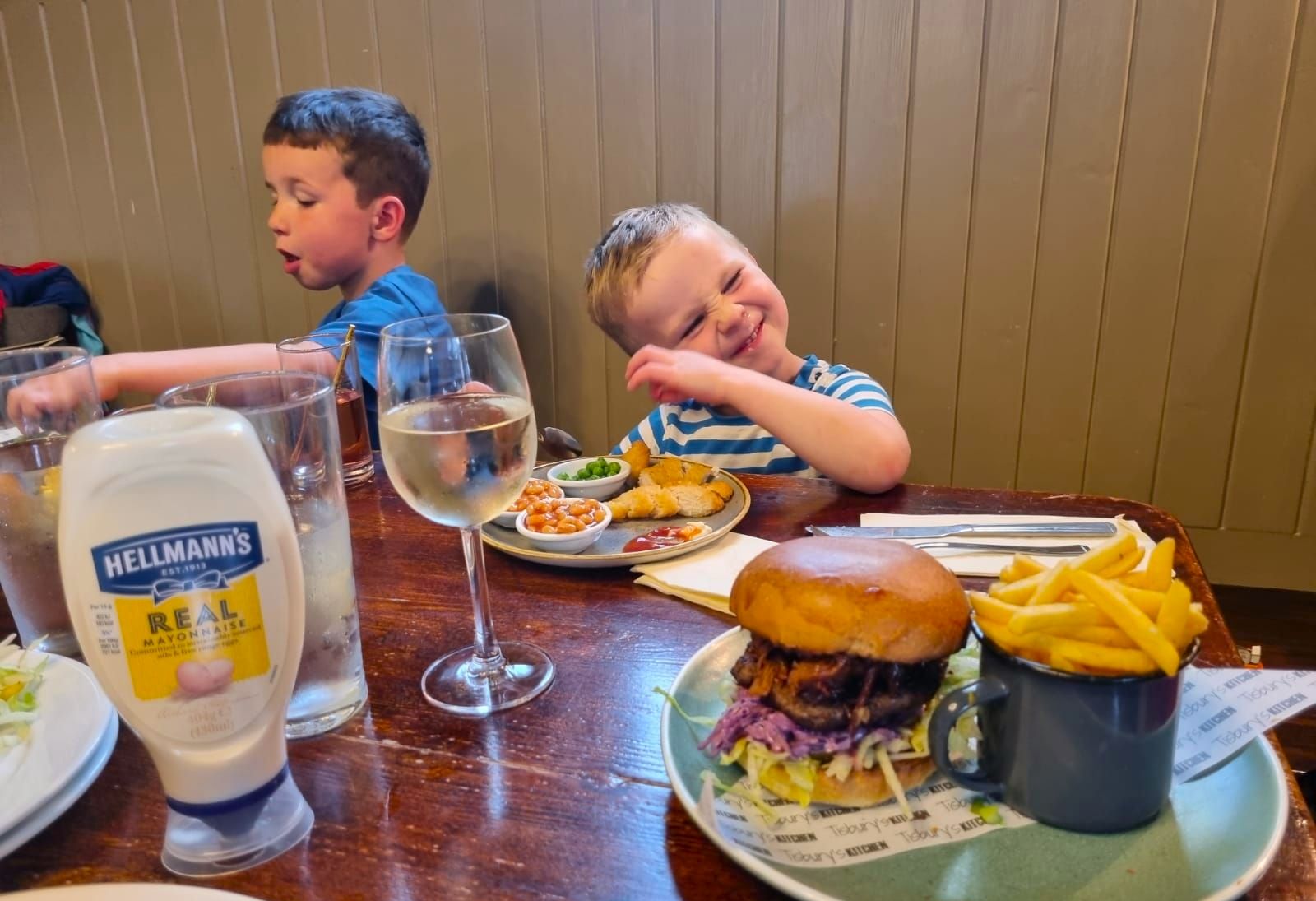 While the kids were happily munching away we dove into our mains. I ordered the Crispy Pork Belly Chow Mein, which was true to the name. The pork was lightly battered, fried, and so crispy and tender. The meat was moist and just fell apart, and was set on top of a generous portion of noodles stir-fried with fresh veggies and topped with bean sprouts, green onions, and fresh garden herbs.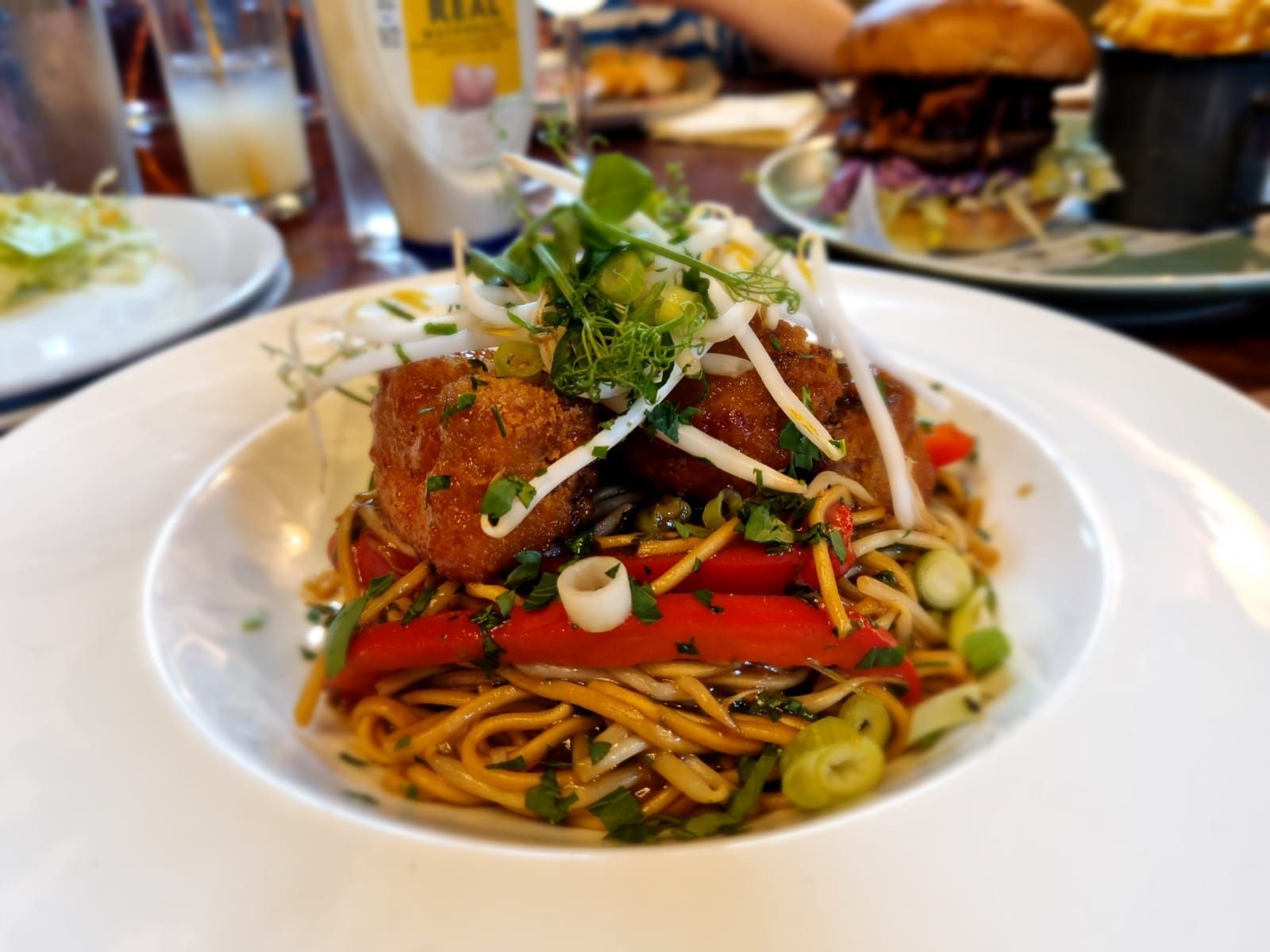 Next up was the Sloppy Pig Burger, which was everything it promised. A juicy all beef patty topped with succulent pulled pork, pickles, coleslaw, and crispy onion flakes, and we definitely looked like sloppy pigs eating it. The meat was super juicy and flavoursome and the sweet slaw and pickles gave it balance. It was like a summertime festival in a bun! The fries were perfectly crispy and moreish, and I can absolutely see why Tisbury is famous for his burgers, yum!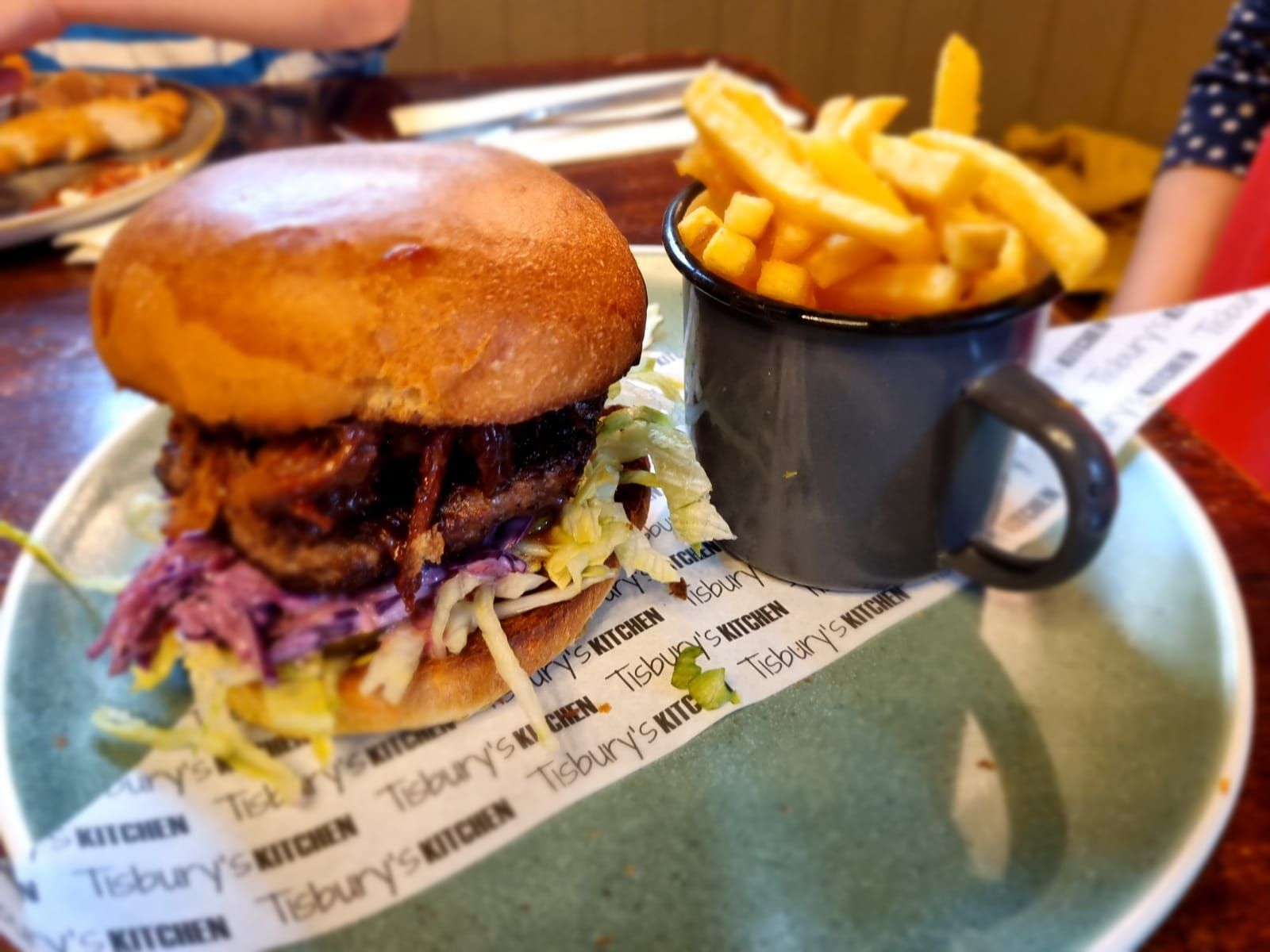 Trust me on this, you'll want to make room for dessert!
After our mains, we ordered dessert and moved outside to enjoy the May sunshine. Our sweet waitress was quick to follow with our decadently plated desserts.
The boys absolutely had to order the Warm Biscoff Chocolate Brownie with clotted cream ice cream, and oh my days it was good. Alanna and I managed to sneak in a couple of bites before the velociraptors arrived and it was everything a brownie should be. Warm, gooey, rich and chocolatey, topped with a biscoff biscuit, and eaten with creamy cold ice cream.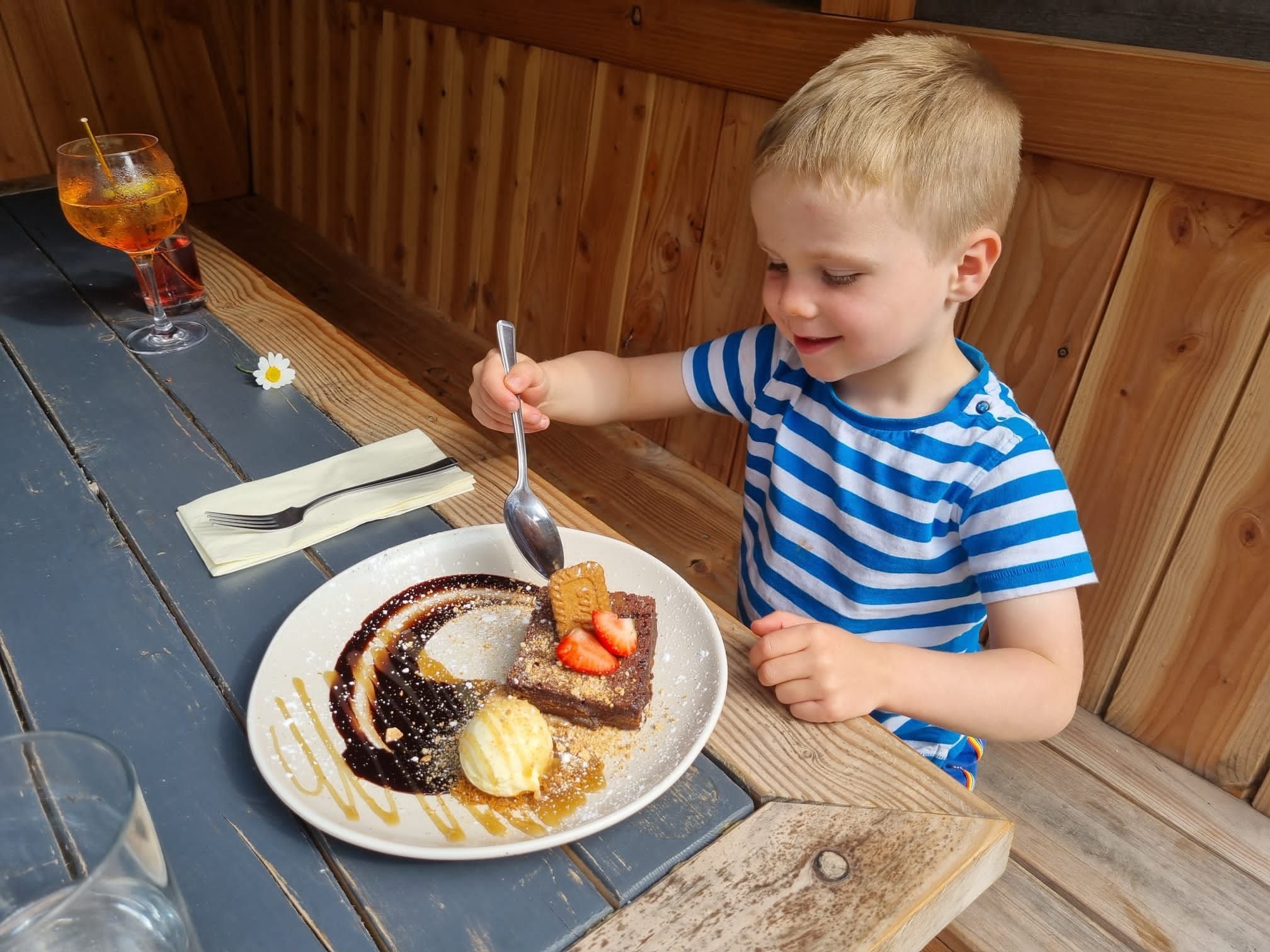 The Lemon and Passionfruit posset was deliciously fresh and fruity, with plenty of tang, velvety smooth, and topped with fresh berries making it the perfect finisher for our filling lunch.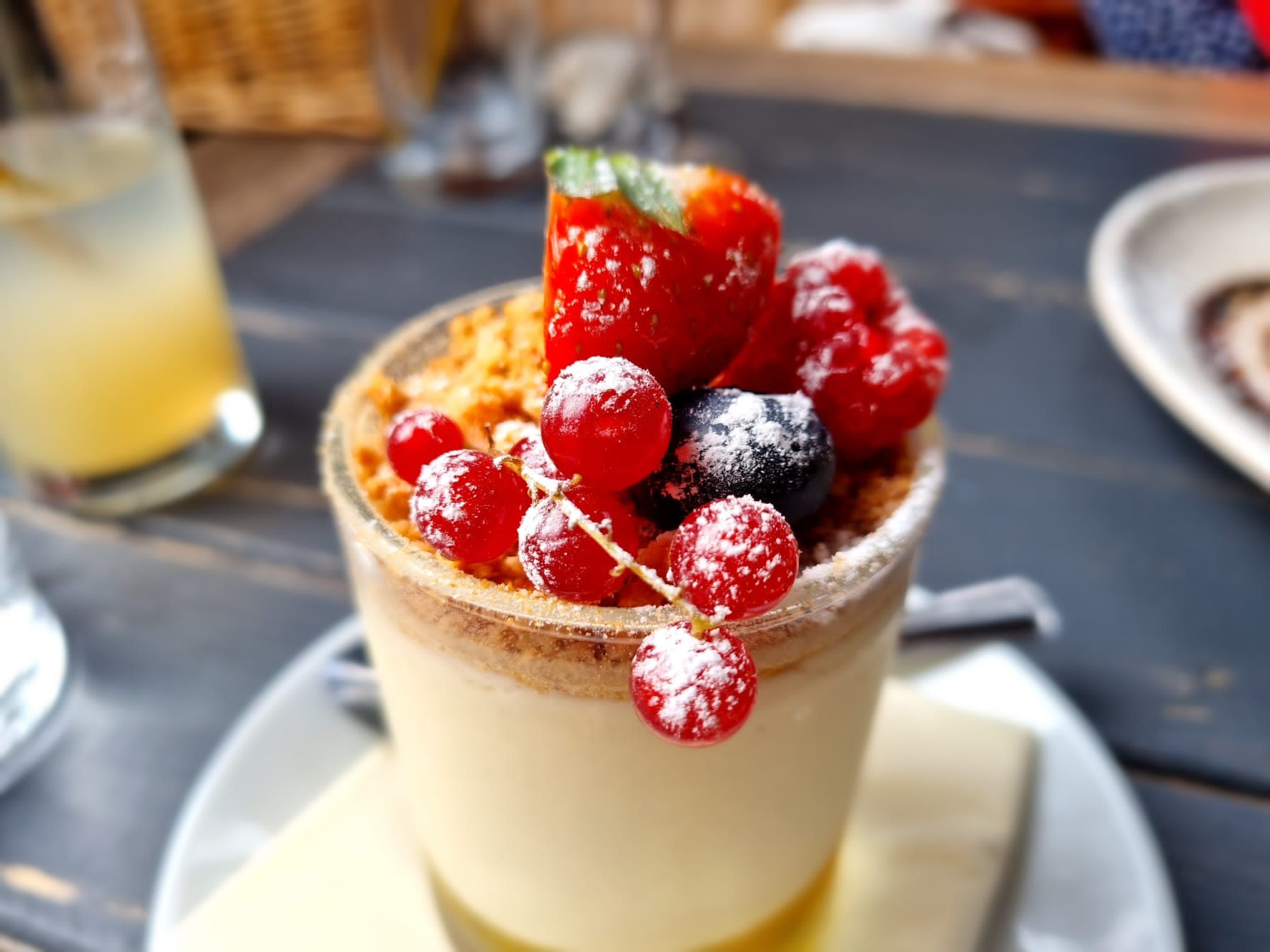 I love dessert, and I have to say, these were two of the best desserts I have eaten in any pub or restaurant in Brighton. Top marks Tisbury, top marks! 
Overall an outstanding afternoon at the Ladies Mile, the food was brilliant, the atmosphere friendly and fun, and the kids had the best time in the garden which allowed us to genuinely relax. What more could you want for a lovely day out with the kids? Thank you so much for having us. Me and the brood will be back again very soon!