Introducing The Fig Tree
Located in the idyllic Sussex village of Hurstpierpoint, just a 15-minute drive from Brighton, The Fig Tree has established itself as a popular destination for both locals and visitors from afar. Husband and wife owners, Jodie and James (who is also the head chef) grew up in the village and have strong connections within the neighbourhood.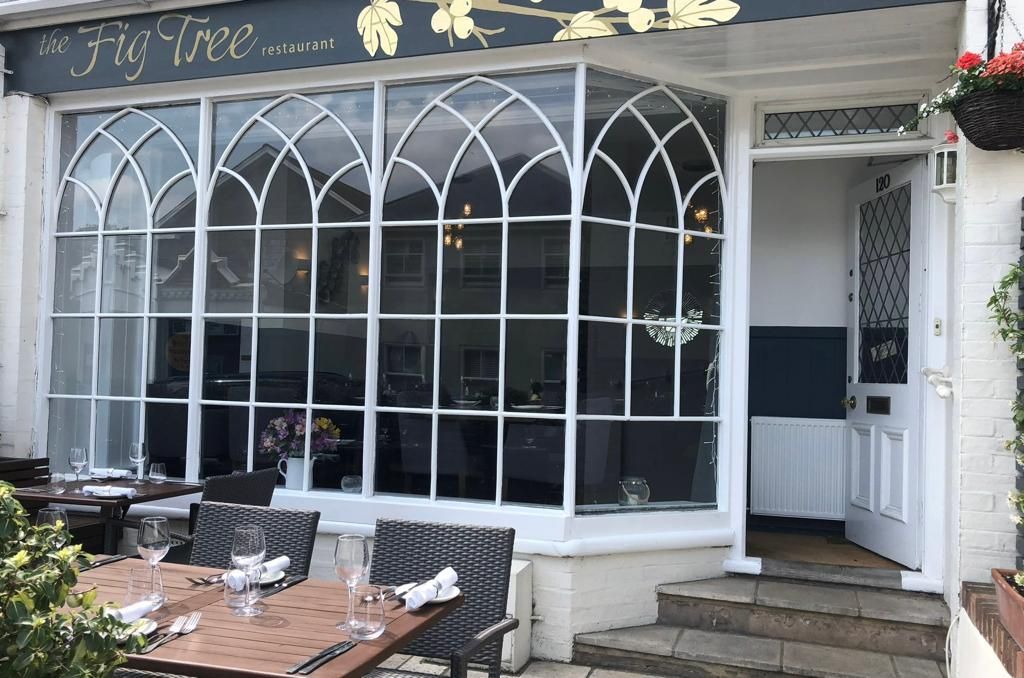 With seven years under its belt, The Fig Tree has gained a reputation that draws in guests who are enticed by its glowing reviews and exceptional food. As a family-run establishment, the restaurant showcases the owners' passion for locally sourced and Sussex seasonal ingredients. James artfully crafts culinary masterpieces that capture the essence of each precise moment within the season. Consequently, diners can expect a constantly evolving menu, ensuring a dynamic and unique dining experience with every visit.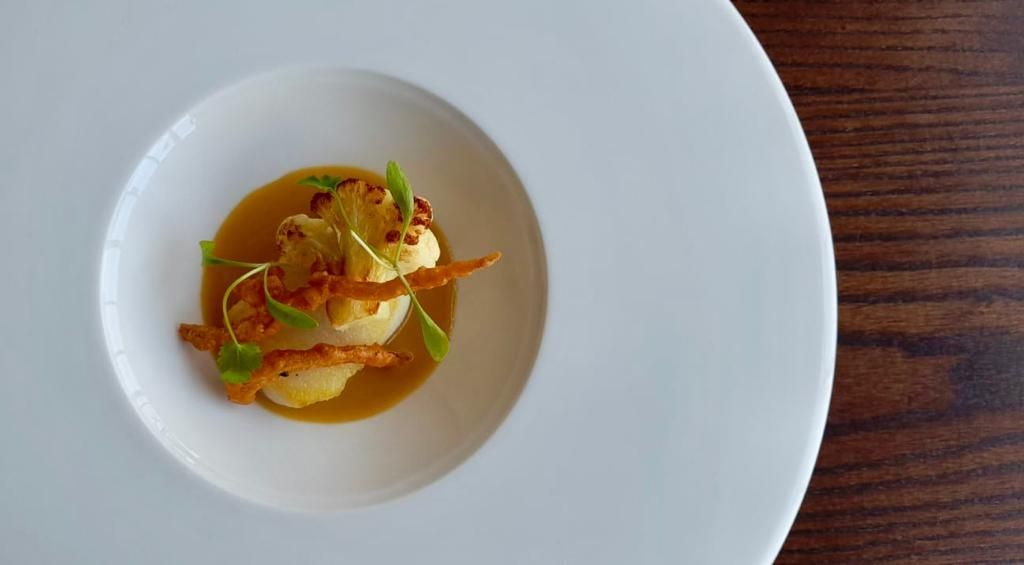 Beyond its enticing offerings, The Fig Tree prides itself on providing exceptional service. The warm and welcoming staff go above and beyond to create a memorable dining experience for every guest. Whether you're a regular guest or a first-time visitor, this Sussex restaurant's commitment to excellence shines through in every aspect, making The Fig Tree a cherished gem in Hurstpierpoint.
Atmosphere
The Fig Tree radiates an air of calmness as guests step through its doors. Bathed in neutral tones, the large windows at the front of the Sussex restaurant flood the space with natural light. Plush cushioned seats, captivating abstract paintings, and pendant lights sets the stage for a truly relaxing dining experience. Every detail has been carefully curated by Jodie and James to provide the perfect backdrop to your visit.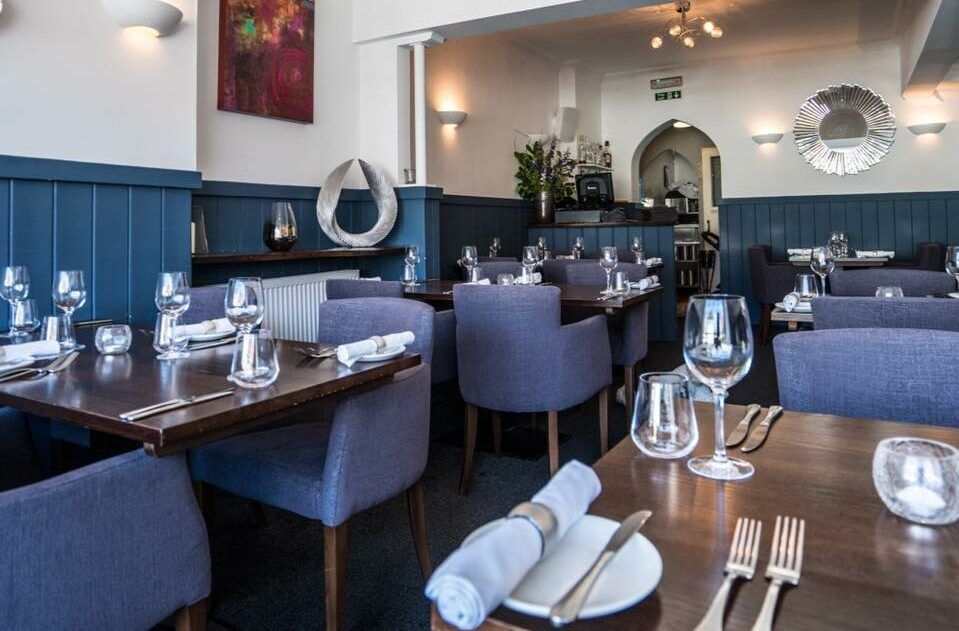 With an intimate seating capacity of up to 38 guests, The Fig Tree ensures an atmosphere where you'll feel well looked after. And, when the weather is warm, the pretty terrace is an ideal place to enjoy a pre-meal cocktail. 
Eating and drinking
James's unwavering dedication to local and seasonal produce shines through in every aspect of The Fig Tree's culinary philosophy. With strong relationships established with their suppliers, he has the privilege of working with ingredients at the peak of their freshness and flavour. This commitment to quality results in an ever-changing menu and tasting menu, refreshed approximately every six weeks, to encapsulate the bounties of each season.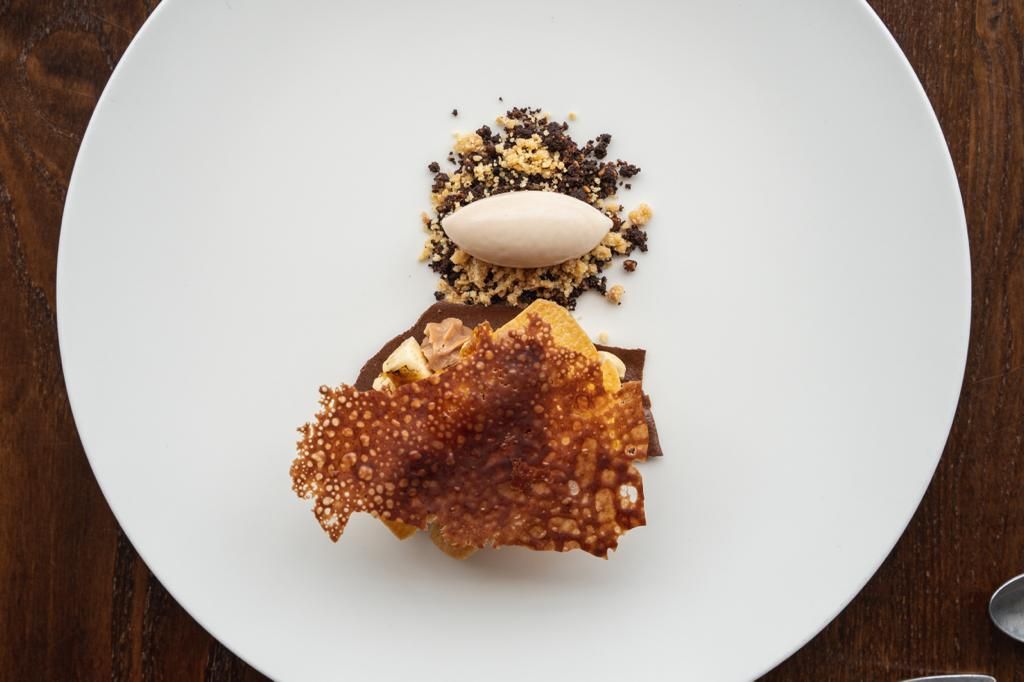 Either indulge in their exquisite six-course evening tasting menu or visit for a two, or three, course lunch. For an elevated experience, guests can opt for the wine flight with the tasting menu, expertly guided by the restaurant's wine expert. 
Lunch at The Fig Tree
The Fig Tree presents an excellent option for a lunchtime visit, offering either two or three-course at a set price. The lunchtime experience at The Fig Tree offers a slightly more relaxed atmosphere while maintaining the restaurant's commitment to exceptional service. Guests can explore a variety of seasonal delights including dishes like Heritage Beetroot Tart or a Summer Fruit Souffle.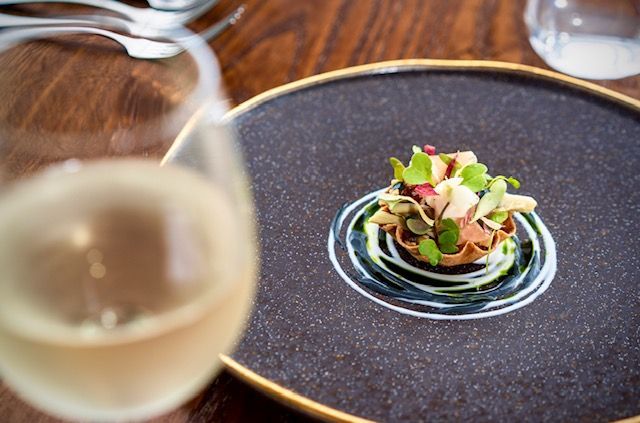 The Fig Tree serves lunch from Thursday to Saturday, 12 – 2pm. The charming outdoor terrace invites guests to enjoy a leisurely meal alfresco or begin their dining experience with a refreshing spritz. The Fig Tree is the ideal place for reconnecting with friends, gathering with family, or treating a special companion to a memorable lunch.
Accommodating to dietary requirements
The Fig Tree offers a dedicated vegetarian option for their six-course tasting menu, thoughtfully designed to highlight the best seasonal produce. Moreover, the restaurant is happy to accommodate vegan and gluten-free dietary requirements with prior notice. By reaching out in advance, guests can rest assured that the kitchen will make necessary adjustments to ensure a dining experience that caters to their specific needs.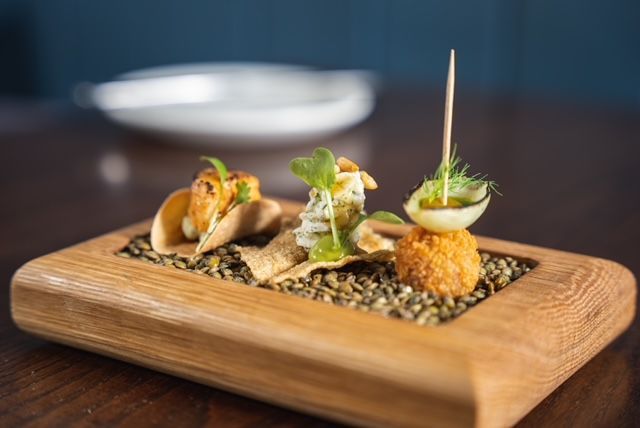 Drinks at The Fig Tree
Demonstrating their deep appreciation for the expanding wine scene in Sussex, Jodie and James hold a strong commitment to highlighting local wines and spirits. Their dedication to supporting regional producers is evident in the carefully curated selection available which sit alongside many international wines.
Enthusiasts of locally produced wines will be delighted by the presence of wines from Court Garden, Albourne Estate, and Bluebell Vineyard Estates. In addition to their focus on wine, The Fig Tree also showcases an array of local spirits from the likes of HYKE, Chapel Down, Ditchling Gin, Brighton Gin, Tom Cat Gin, Blackdown vodka, Chilgrove vodka, and more. 
Book to celebrate
Open for booking from Sunday to Thursday, The Fig Tree is available for special events such as anniversaries, birthdays, christenings, and weddings. Whether you are planning an intimate gathering or a larger celebration, the restaurant offers a memorable setting to host your occasion with friends and family. When you choose to book The Fig Tree for your special event, you can expect an exceptional culinary experience accompanied by a wonderfully chosen selection of wines. The attentive staff, and the restaurant's commitment to excellence, ensure that your event will be handled with care and attention to detail. 
Post a Review
Be the first to review.