Tutto restaurant in Brighton has been inspired by Italian dining culture. A culture that fuses the best ingredients, recipes and impeccable hospitality.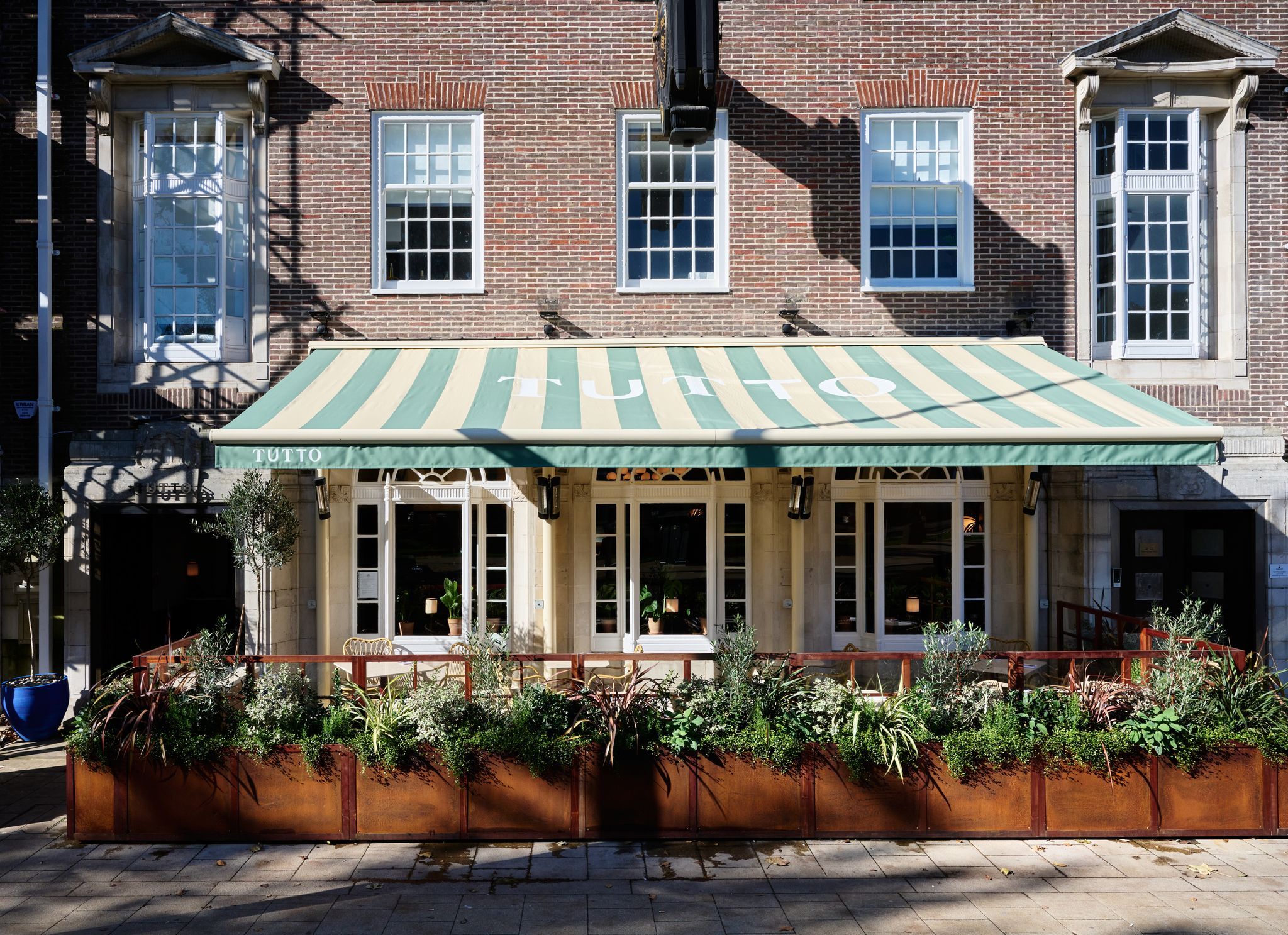 Set in a beautifully restored 1930s banking hall on Marlborough Place, Tutto is only a 10-minute walk from the seafront and benefits from the cosmopolitan buzz of North Laine life. Its chic exterior is hard to miss, with the original clock jutting out from the impressive redbrick building. There's a street-side terrace that begs to be enjoyed on a sunny day with a (insert Italian cocktail of choice) while you watch our piece of the world go by.
Dine in luxury 
A warming amber hugs you on entry at Tutto Brighton. The interiors highlight a blend of Deco and old-fashioned grandeur. The building's original features are infused with chic Italian style. Dining options are plentiful at Tutto. They offer tables in the main restaurant, as well as countertop dining at the open bar. There is an additional space to the rear of the venue, which can be used for private dining events and there is also an intimate covered courtyard if you wish to dine al fresco. The 34 seats on the street terrace opposite the newly regenerated Victoria Gardens offer another spot for dining al fresco and a sharing Tutto lunch.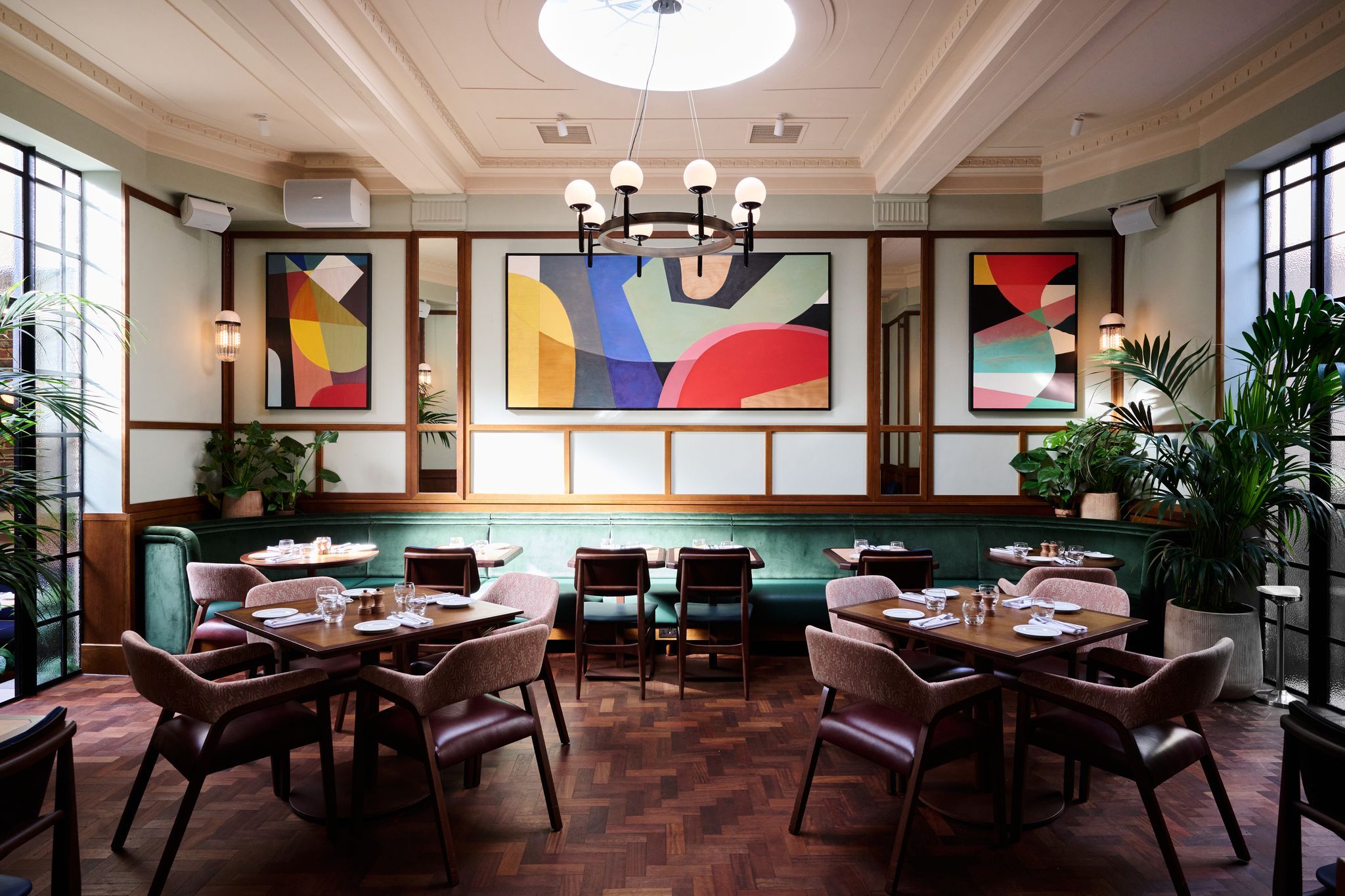 A slice of Italy 
Dining at Tutto Brighton offers an exciting opportunity to experience a slice of Italy here in our city centre. The a la carte and small plate menu is a superb combination of popular Italian favourites, hidden gems and regional delicacies, which are made fresh with quality ingredients and prepared simply. You can expect delicious takes on classic pasta and rice dishes, as well as a strong seafood and meat offering, which are fried or wood-fire grilled.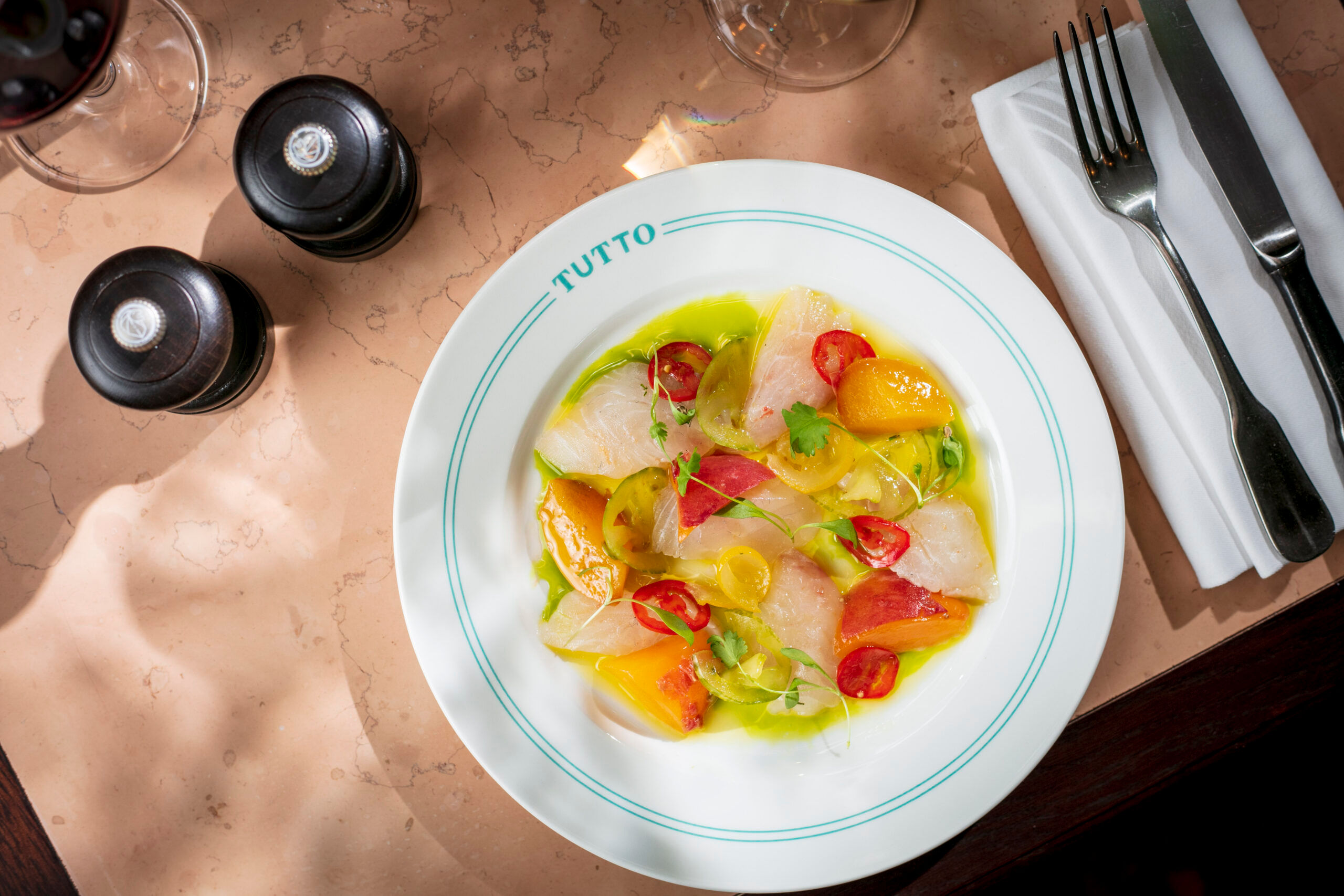 Vegetables are a key ingredient in Italian cooking. As any Italian will quickly tell you – no tomato rivals the Italian tomato. Tutto's plant-based and vegetarian offerings are granted a stand-alone plant-based menu as well as the mouth-watering vegetarian options on the main menu. There is also a choice of set menu and gluten-free menu, making Tutto great for those with dietary requirements.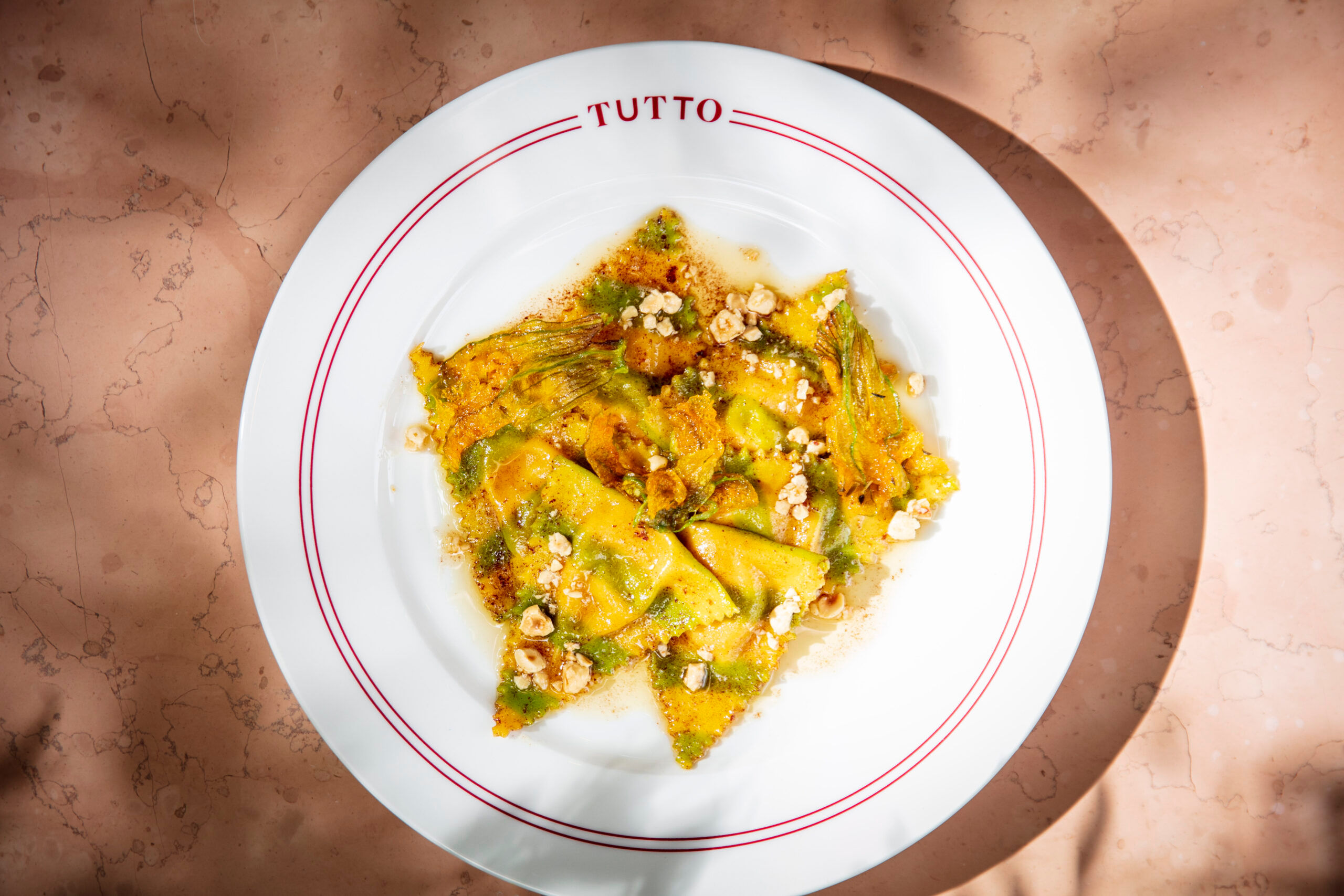 Desserts are another dish that Italy has championed with inspiring success. Tutto has remained true to the culture's undeniable sweet tooth and offers up a tantalising selection of sweet treats for you to indulge on. 
Drinking at Tutto Brighton 
The beverage options available at Tutto Brighton are impressive. You can expect an expertly curated cocktail list, which covers the Italian classics that we know and love, many of them offered with a distinct Tutto take. The bar staff are well versed in the art of mixology, so if you don't see your choice tipple, don't be shy to ask.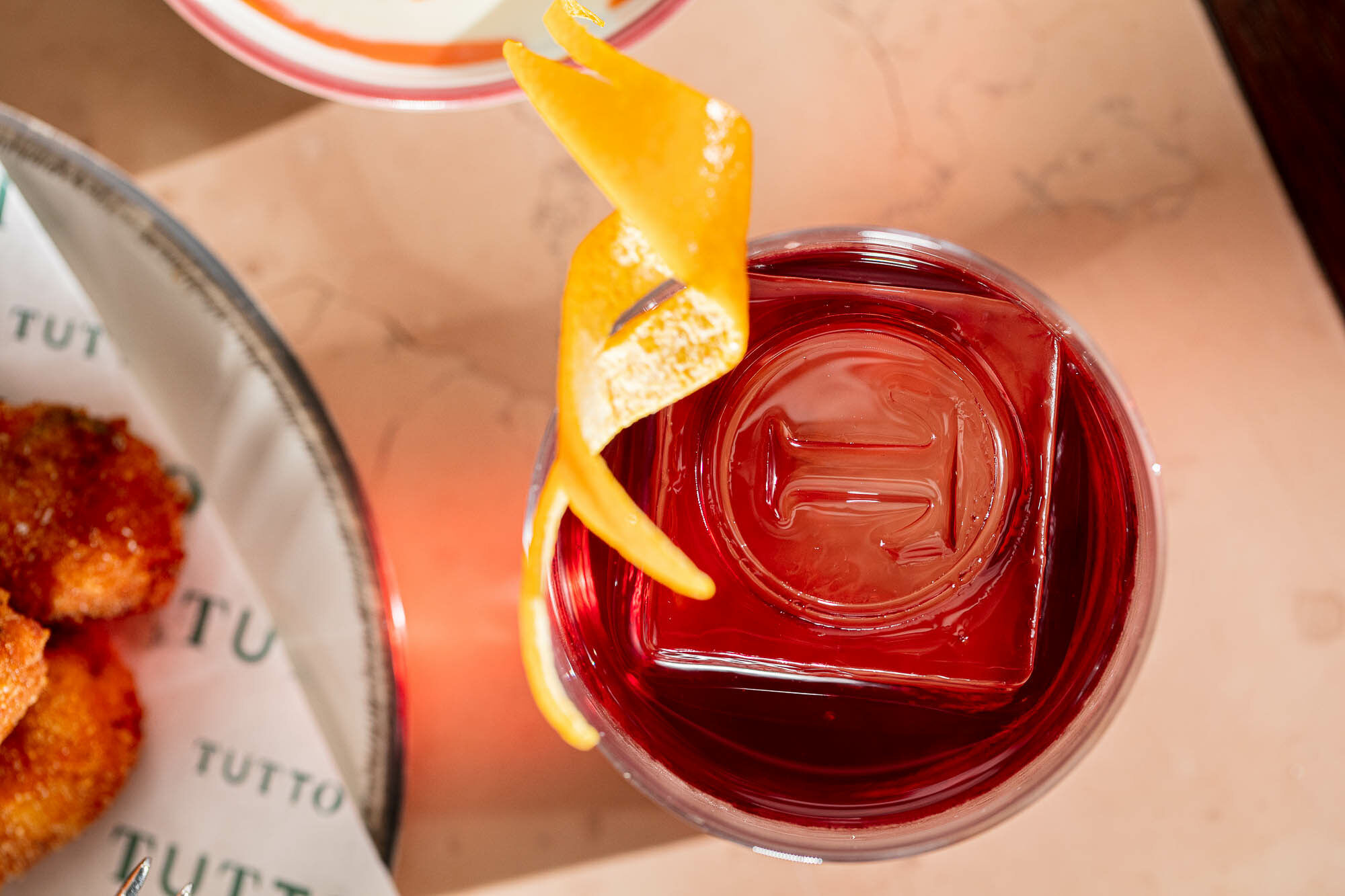 Wine list 
Scoring top points with their wine list, Tutto has put together a collection of bottles that will excite any wine lover. They champion Italian wines from across the region and offer a good selection for by-the-glass or carafe. New to Italian wine drinking? The menu thoughtfully details the various qualities of the different regions available, so let the menu guide you, or work your way from North to South while delighting in Italy's fruitful yields.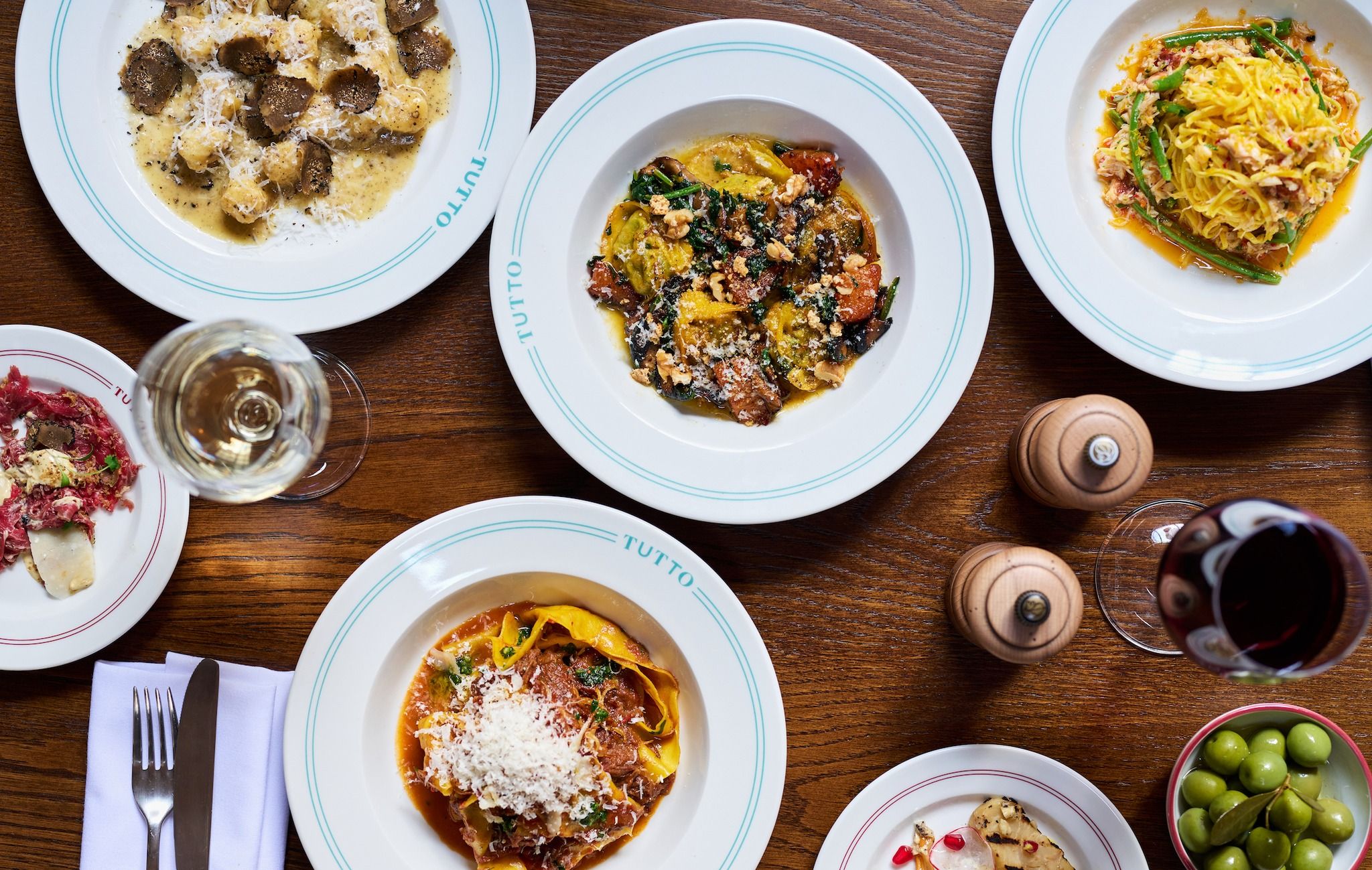 Tutto Brighton legacy 
Tutto's impressive lineage is as seductive as its offering. It's the fourth restaurant to open in Brighton from local acclaimed restaurateur Razak Helalat and team. The Coal Shed, which first introduced the Josper Grill to Brighton ten years ago and has remained a local favourite ever since. The Salt Room has earned national praise for its modern seafood offering. The most recent to join the family was Burnt Orange which opened in the summer of 2021 and went on to quickly gain local and national praise, a Michelin Bib Gourmand and the top spot in the 2022 and 2023 Brighton Restaurant Awards for best Brighton restaurant.