Wahaca Brighton – Authentic Mexican street food
Wahaca Brighton, celebrated for its fresh, social, Mexican market food, has opened a 130-cover restaurant on North St, Brighton. It's the perfect spot to enjoy amazing food and cocktails with friends, family or on a date! It's big enough for larger parties of people too, so if you have a celebration coming up, Wahaca's a winner!
More venues nearby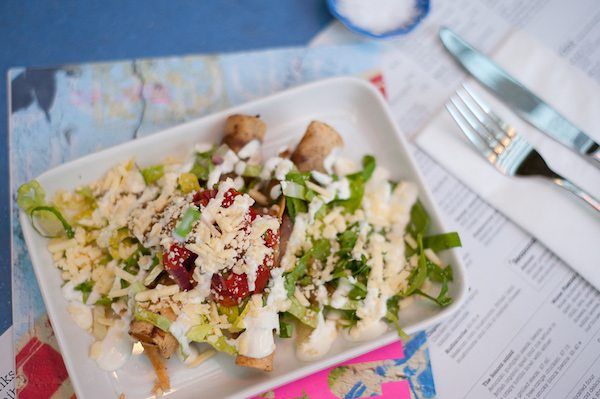 Wahaca Brighton – Winning Masterchef in 2005
Wahaca was born in 2007, inspired by co-founder Thomasina Miers' travels to Mexico, time spent running bars there and falling in love with the country and cuisine. After winning Masterchef in 2005 and cooking in a Michelin-starred restaurant, she teamed up with fellow Mexico enthusiast Mark Selby to open a UK restaurant that would reflect the vibrant colours, flavours and buzz of the country's markets.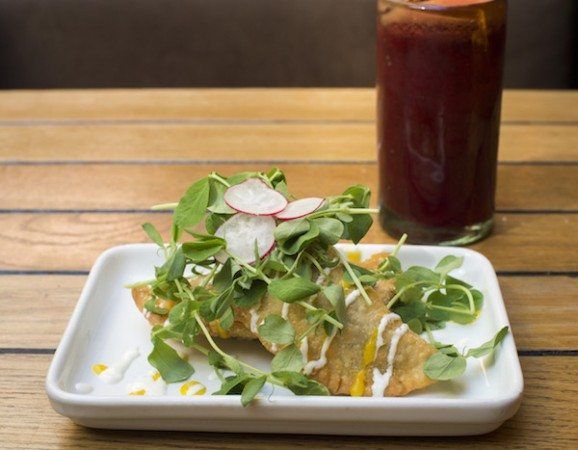 Wahaca's Vision
The vision was to overturn the prevailing 'Tex-Mex' stereotype of tequila girls and greasy tortilla chips, and instead serve freshly prepared seasonal dishes, designed for sharing. The result went down a storm and almost immediately Londoners were queuing up for guacamole with lime juice, coriander and ripe Hass avocadoes; signature pork pibil tacos made with outdoor-reared British pork and corn tortillas; and MSC certified fish tacos – not to mention the range of 100% agave tequila.
Wahaca Brighton – Sustainability
For Wahaca, delicious food is of course very important, but a commitment to sustainability, locally sourced ingredients are also at the top of the list too. Fish is of the highest sustainability accreditation and all meat is British, sourced from producers with high welfare standards. Where specialist ingredients have to be delivered from Mexico, the approach is to buy direct from local co-operatives that support local farming communities.
Award Winning Wahaca
Since the inaugural Covent Garden site, Wahaca has won numerous awards for quality, sustainability and design; including the Observer Food Monthly Award for Best Cheap Eat in the UK, Sustainable Restaurant Group of the Year 2012 and 2013, The SRA Innovation award for championing the sustainability of Entomophagy in 2015, Best Pop-up from the Restaurant Bar and Design Awards, and the title of one of the 'UK's coolest brands'.
Here's a short video of graffiti artist Mazatl, sharing his inspiration for the artwork at Wahaca Brighton.
What Next?