Tinto Taperia Brighton | North Laine restaurant | Spanish tapas
Tinto Taperia Brighton is an award-winning, contemporary and independent restaurant offering exquisite Spanish cuisine. Easy-going and lively, Tinto Taperia provides an intimate setting that will conjure up the culinary memories of Spain while in the heart of Brighton's North Laine.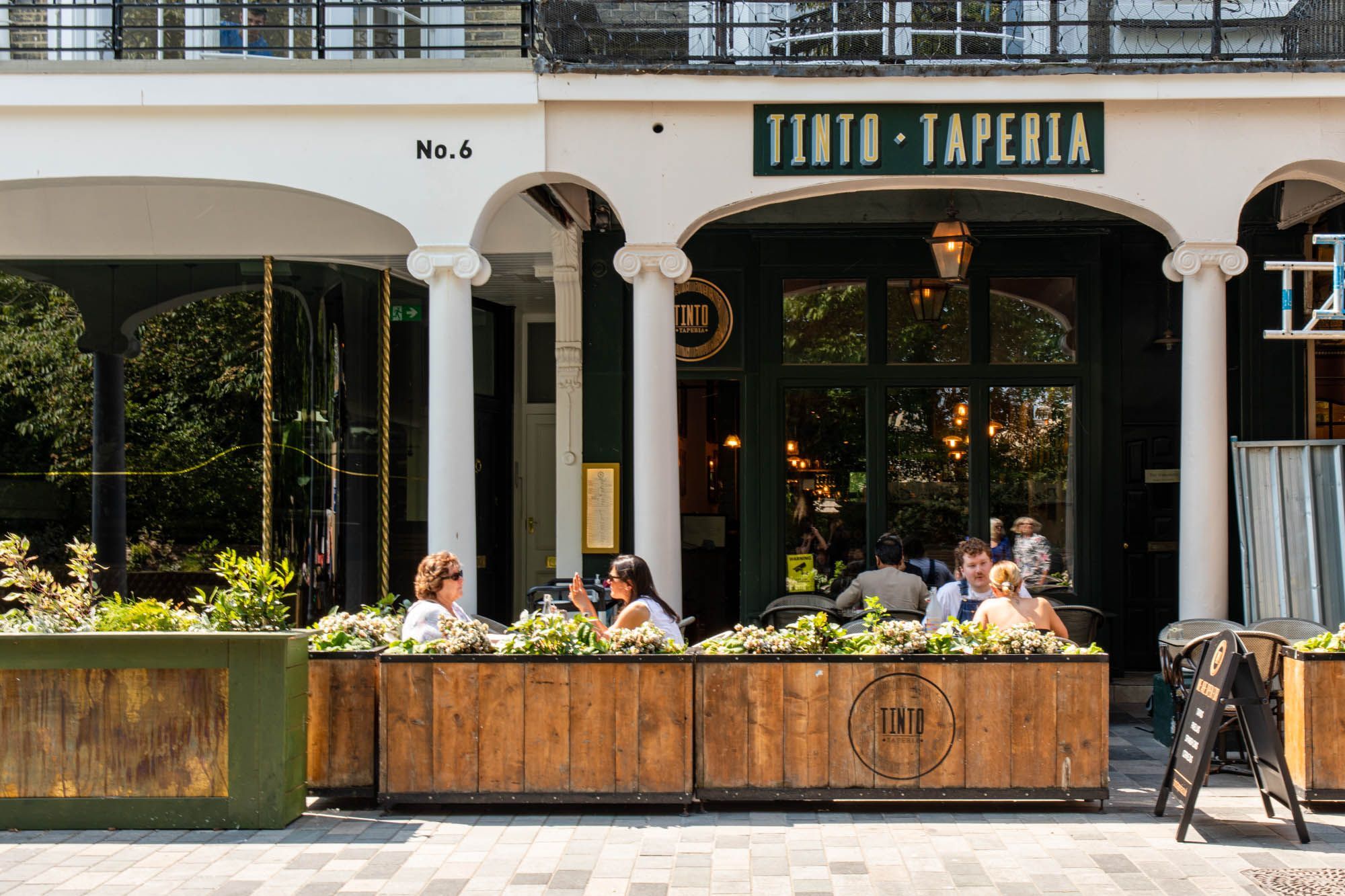 Finding Tinto Taperia Brighton
Located on New Road, this Spanish restaurant in Brighton is set in the bustling centre of Brighton's North Laine, next door to the Theatre Royal Brighton and near the Brighton Dome. Tinto Taperia's setting is one of the more in-vogue parts of the city. Just a stone's throw away from our most iconic landmark, The Royal Pavilion, and an equal stretch from both the beach and train station makes this charming Spanish restaurant easily accessible for visitors and local regulars looking for quality and authenticity from their Spanish cuisine.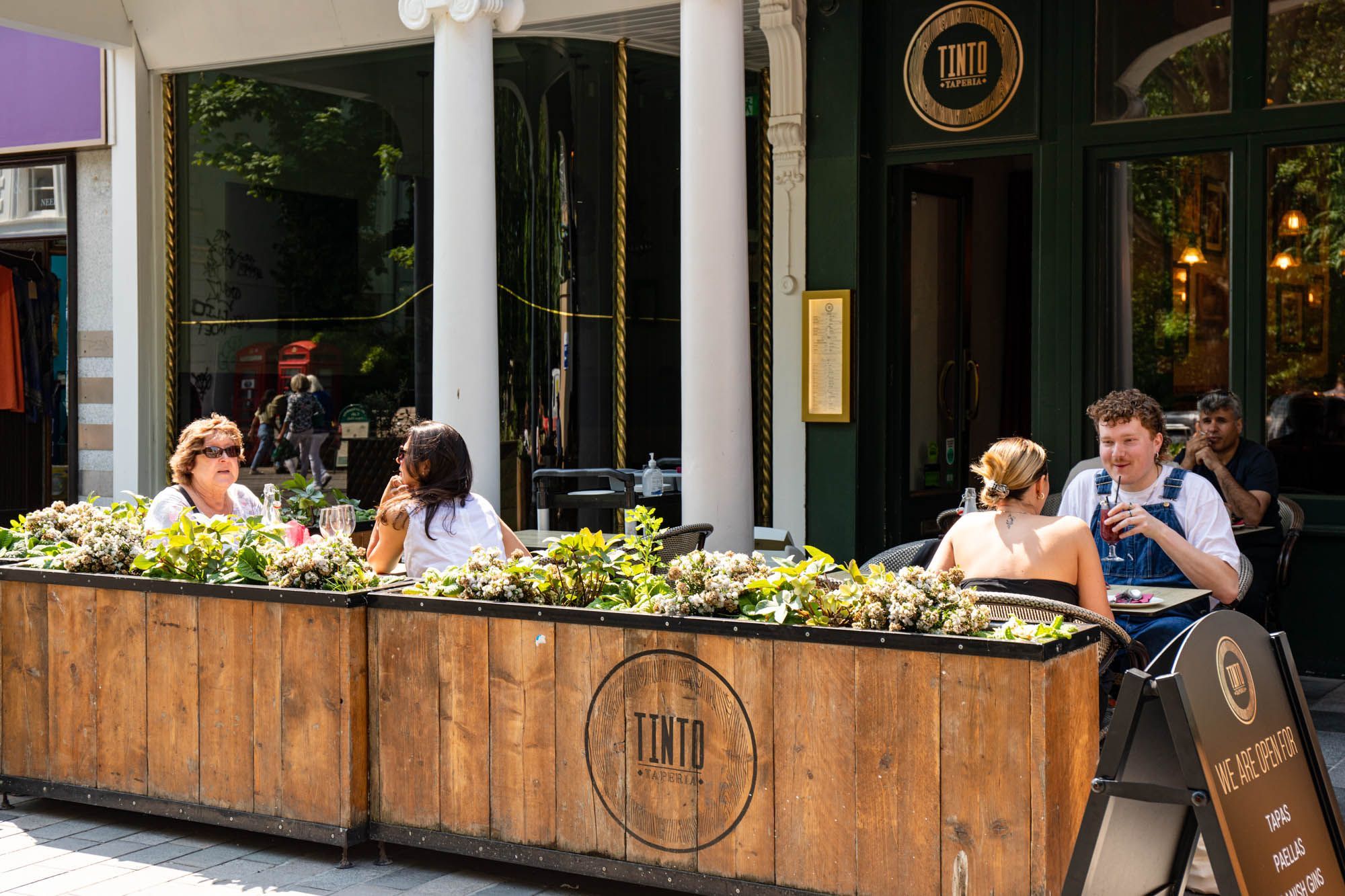 The look and feel of Tinto Taperia Brighton
Tinto Taperia Brighton is a stylish and intimate restaurant suiting groups of up to six. There's a lively and easy-going atmosphere from lunch to dinner service. They blend traditional Spanish culture with contemporary interiors, and the result is stunning. You can feel the Mediterranean influence throughout the restaurant, and while you know that you're in Brighton, every so often, you may find your mind skipping off to Spain.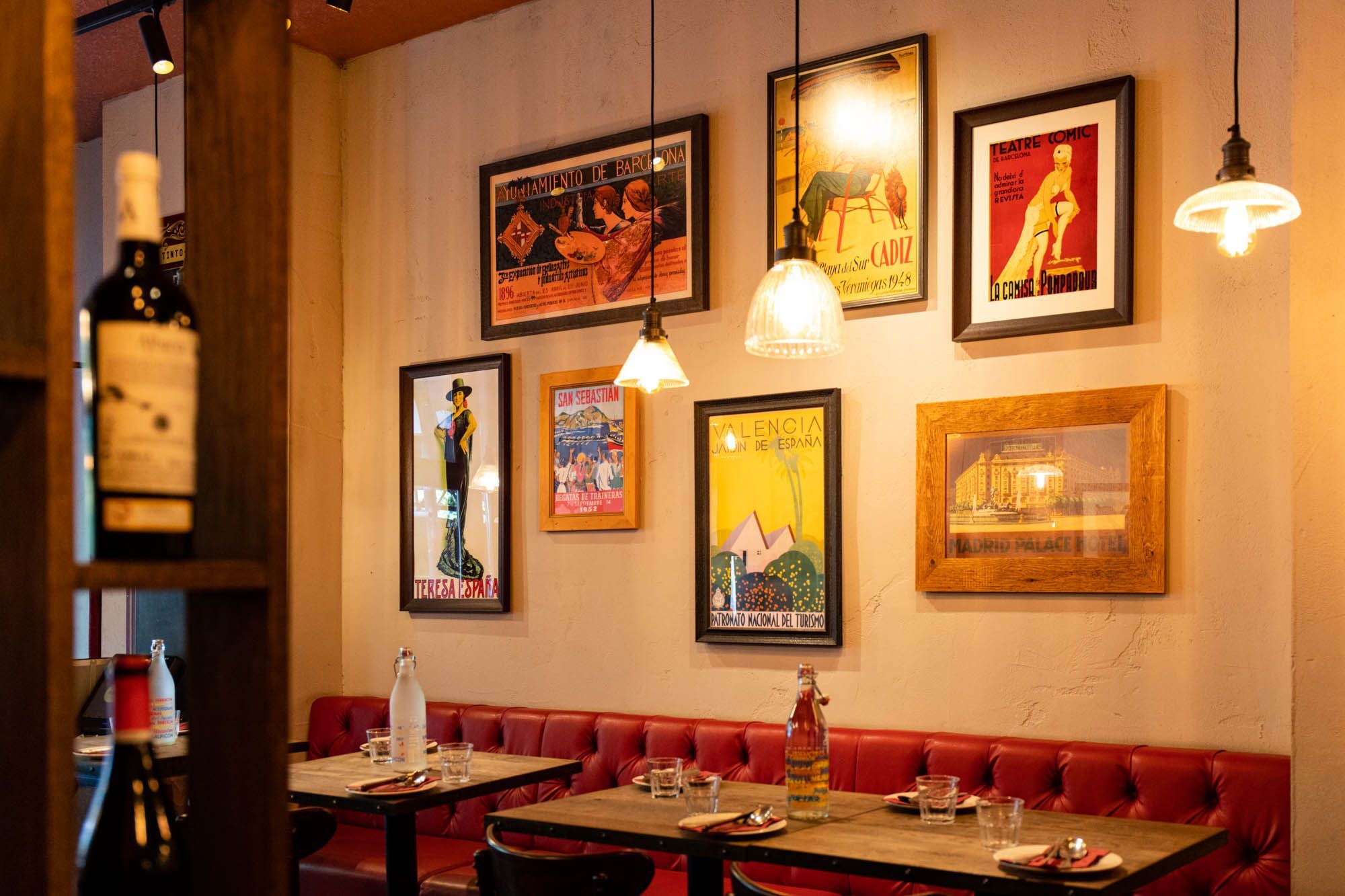 Spanish dining at its finest
If you love the real taste of Spain, then you'll love Tinto Taperia Brighton. Serving exquisitely authentic Spanish cuisine, many of the recipes have been passed down as family favourites and have stood the test of time. Paella is made fresh to order, the proper way, containing the freshest ingredients and delivering the traditional flavour that we love.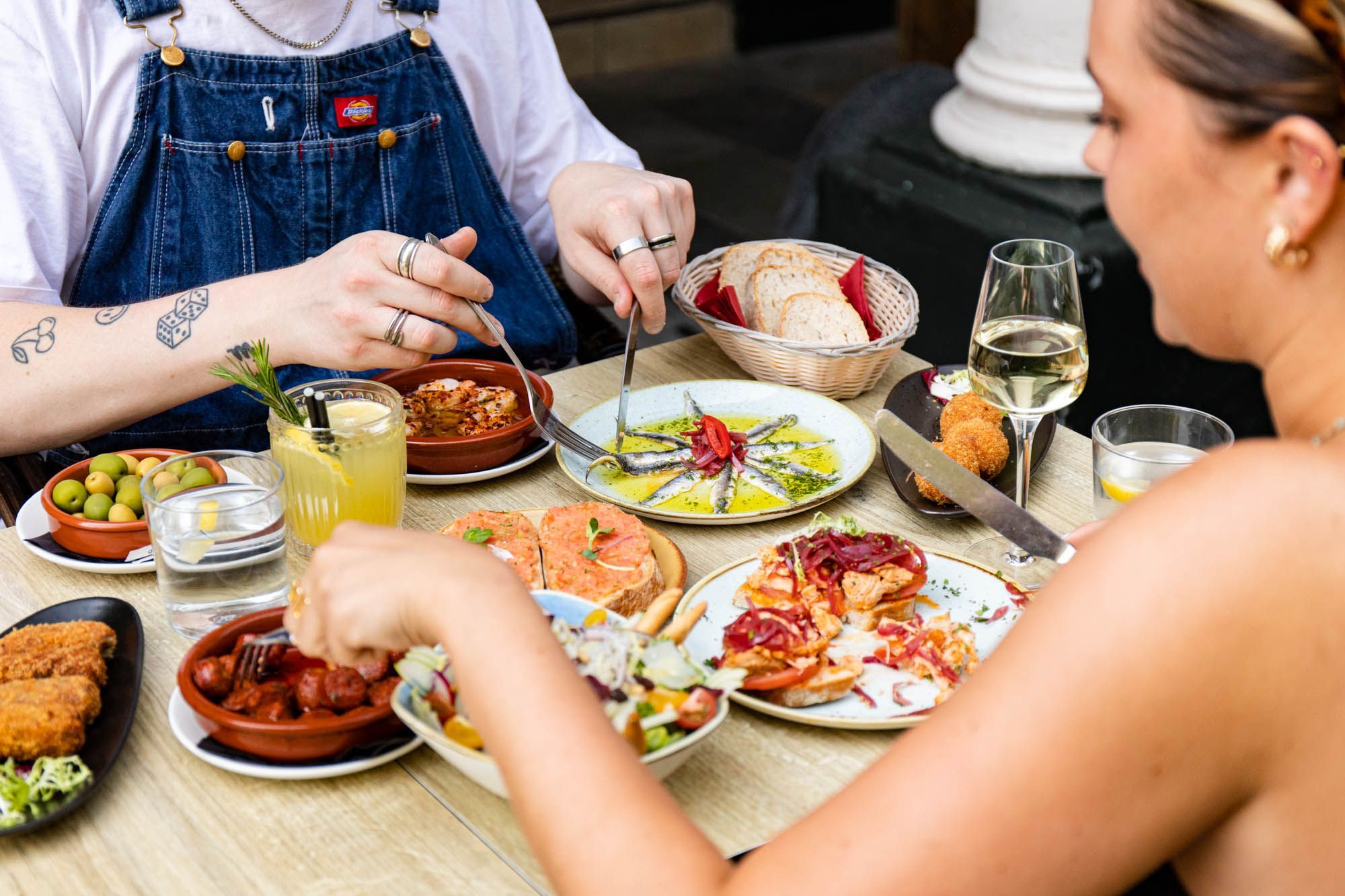 As well as paella, Tinto Taperia Brighton serves tapas. You'll find a menu of small plates that are packed with flavour and perfect for sharing. There's also a weekly changing special board, so when you book your next visit, you can look forward to trying something new.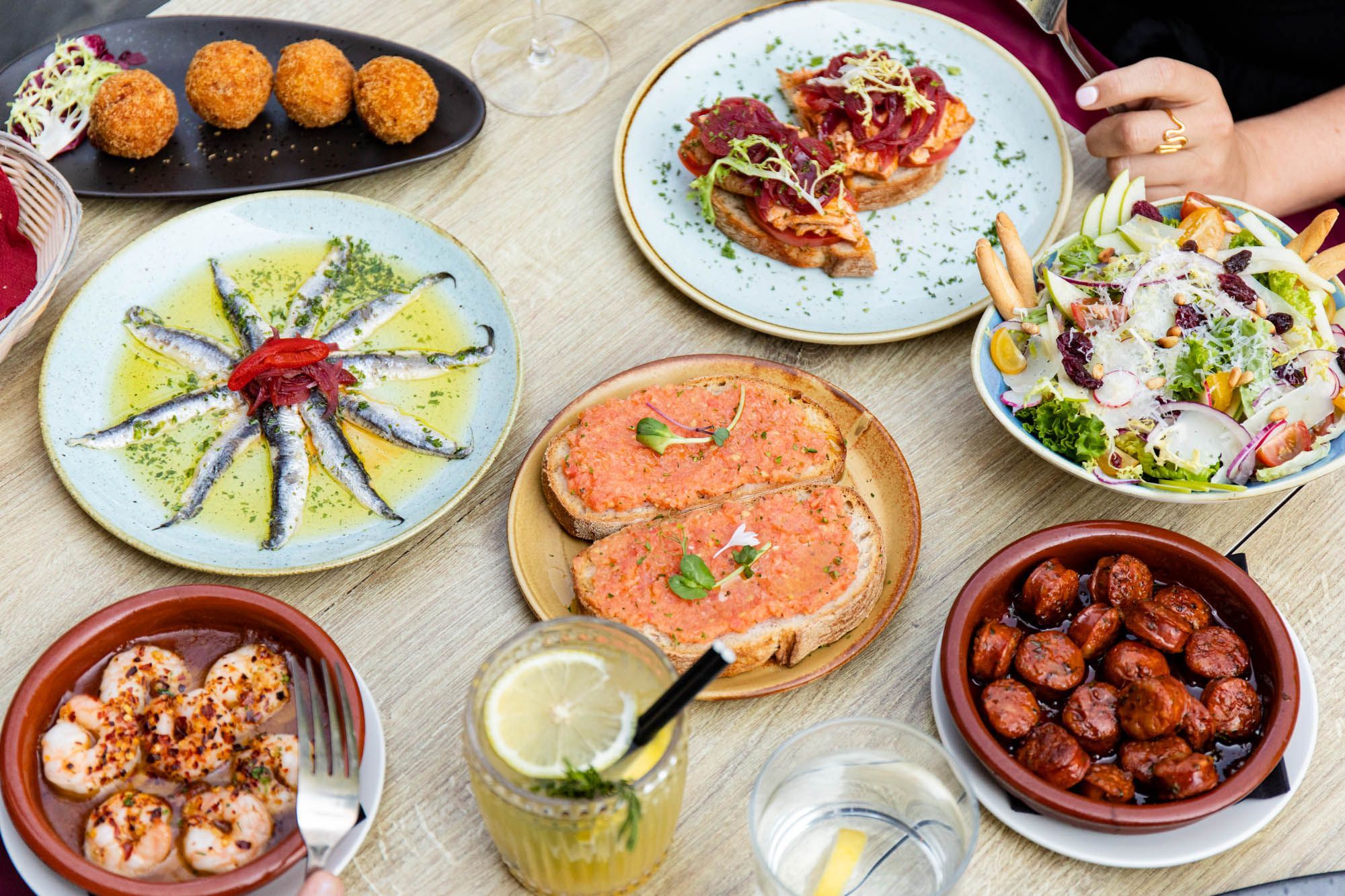 All the food at Tinto Taperia is cooked traditionally and highlights seasonal ingredients through the specials.
You'll find a dedicated allergen menu if you have specific dietary needs, the servers are well-versed and good options for both vegetarian and vegan are marked on the menu. 
Drink
A simple but well established wine list is available at Tinto Taperia Brighton. Spanish wine naturally being the dominant variety. There are also several fantastic European options, as well as an exciting amount of fortified wines, which are also available for dessert pairing. If you're a gin fan, then you'll be happy to discover the extensive Spanish gin offering which can be partnered with a good selection of flavoured tonics.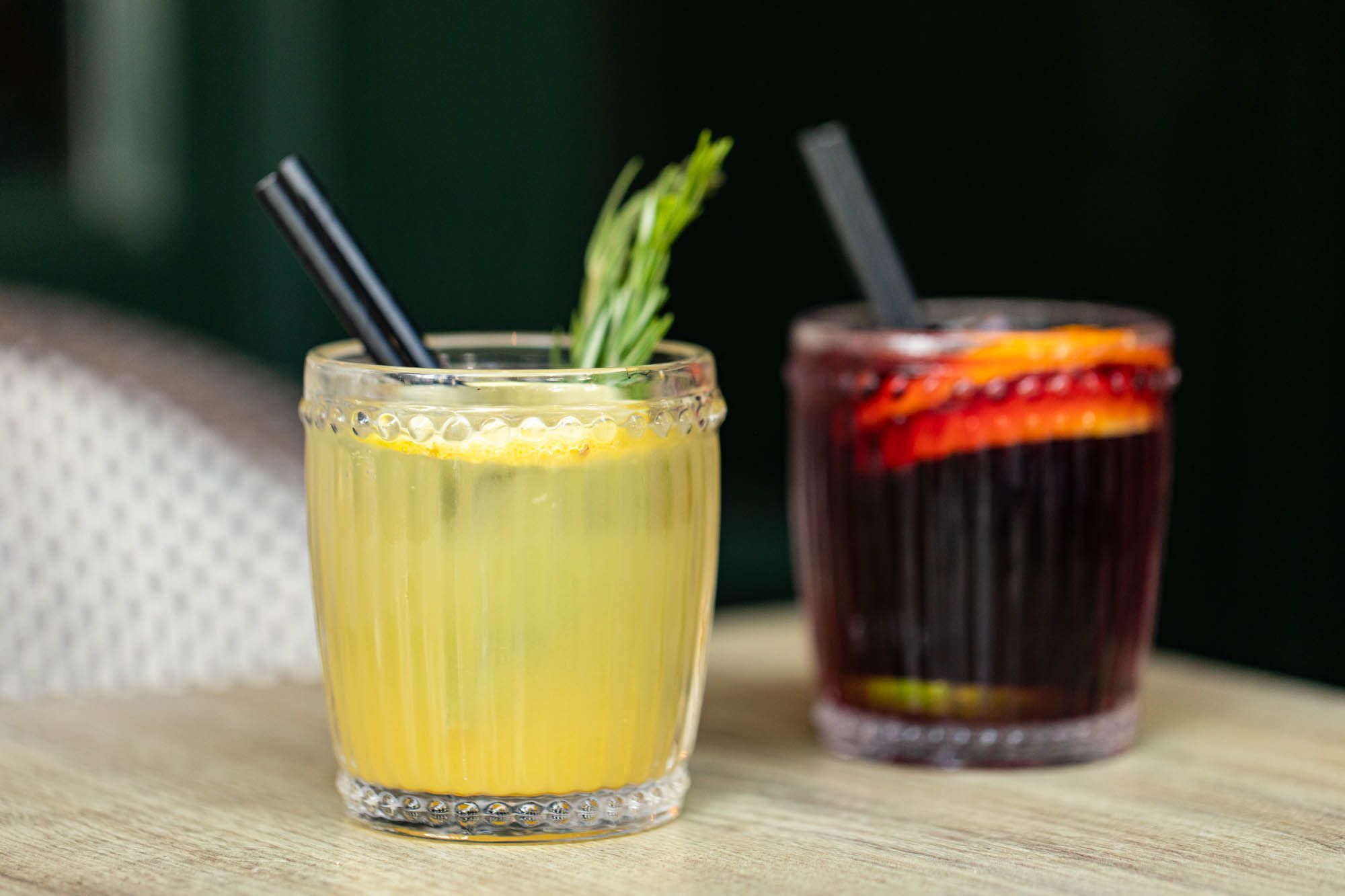 Enjoy a Brighton cocktail or two? Then you'll be pleased to know that there are also several options available. Cocktails are made upstairs at Bar Valentino. The bar is acclaimed for its top bartenders and is widely considered one of the best cocktail bars in the city. All the more reason to enjoy an aperitif or digestif before and after your meal. (chefs kiss).
Post a Review
Be the first to review.