64 Degrees Brighton
After being voted in at number 36 in the 2014 National Restaurant Awards eight months after opening, 64 Degrees Brighton climbed a further 12 places to number 24 in 2015, 16th in 2016 and to 30th in 2017.
It was hailed last by The Guardian as: "Food-wise, the most exciting thing to hit Brighton for years, if not ever" – 64 Degrees has fast become the go to social dining hotspot along with winning plenty of local and national awards.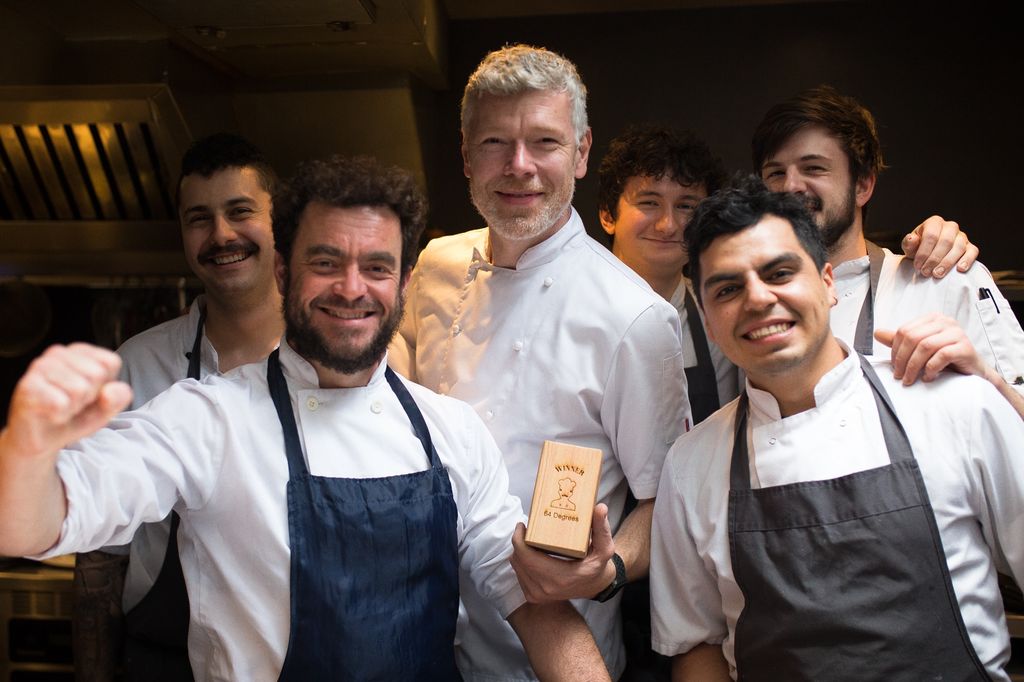 Great British menu Winner – 64 Degrees Brighton
Chef and owner Michael Bremner's philosophy for his first independent venture is "the food rules", and it's clearly evident here at 64 Degrees – the open kitchen is literally the heart of the restaurant, and the chefs are the focal point of the action.
With the majority of the seating at the pass, guests can interact with chefs as they prepare, plate and present the dishes. The ever-changing menu features a selection of modern and innovative plates of food – designed so that you can order several to share.
The modern-looking kitchen is as equally well designed and thought out – full of tech-gadgets, from water baths and dehydrators up to the induction range and plancha.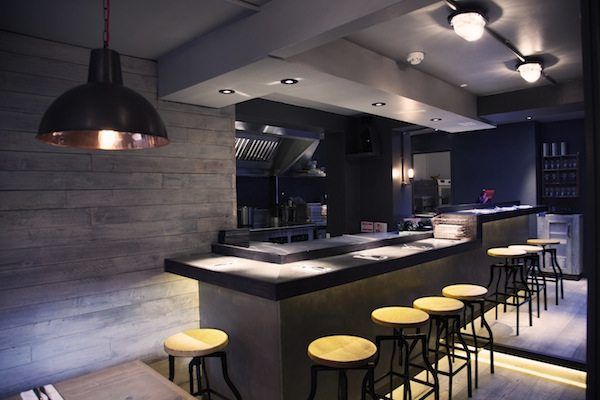 Why 64 Degrees?
64 Degrees is, in the literal sense, an exact cooking temperature, but it's also about the way we aim to execute things here – with precision. The dishes are modern and have an extremely high technical standard, but are still simple and above all else, accessible.
This is reflected by the components on the constantly evolving menu; from confits egg yolks to fermented butternut squash.
<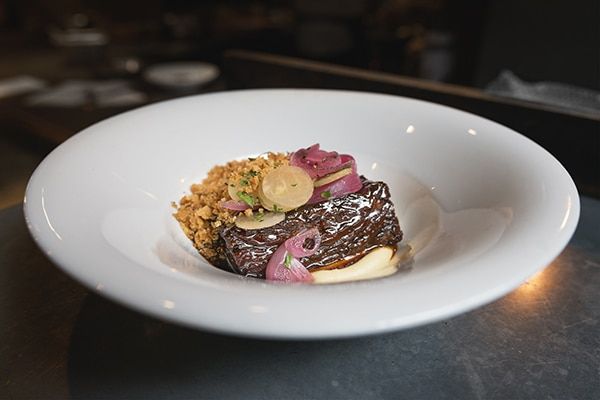 Sustainable, Seasonal & Sussex Where Possible
Sustainable and seasonal ingredients are carefully sourced from a trusted network of local suppliers such as BNFS, the fish wholesaler, offering locally caught seafood from day boats. The Westdene Butchers are supplying cutting edge porcine treats, seasonal fruit and vegetables hail from Finn and Farm, while the wine list offers a selection of award-winning, local sparkling wines courtesy of Ridgeview Estate.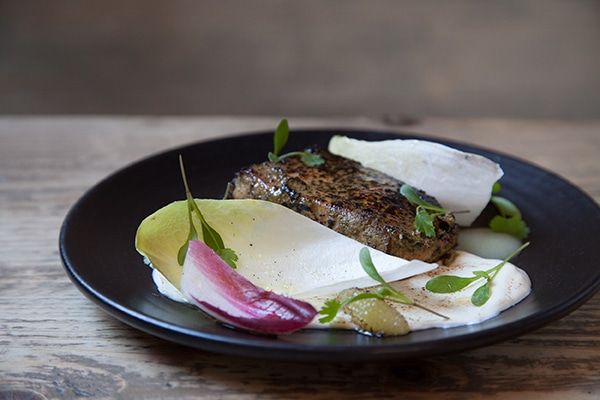 With a flurry of positive reviews and a fast-growing international reputation, we agree that 64 Degrees Brighton is the most exciting dining destination in the city. Go there & experience it for yourself.
Sample Dishes – 64 Degrees Brighton
Here is a selection of the sharing plates which give you a sample of the food on offer at 64 Degrees:
Cuttlefish, pancetta, celeriac, gomassio; Tomato, romesco, bread, ricotta; and ox tongue, pea, jowl.
Red wines include Pinot Noir, Willamette (Oregon, USA), Malbec Reserva, Viňa Falernia (Chilie), and Nuits-Saint-Georges 1er Cru, Alain Michelot (Burgundy, France)
White wines include Gruner Veltliner, Yealands (Malborough, New Zealand), The FMC Chenin Blanc, Ken Forrester (Stellenbosch, South Africa) and Sauvignon Blanc, Garuma Vineyard Viña Leyda (Chilie).