A Ray Of Sunshine In Hove
The Stirling Arms is a ray of sunshine in central Hove. With its bright outdoor decor, and rainbow flags, you can't miss it.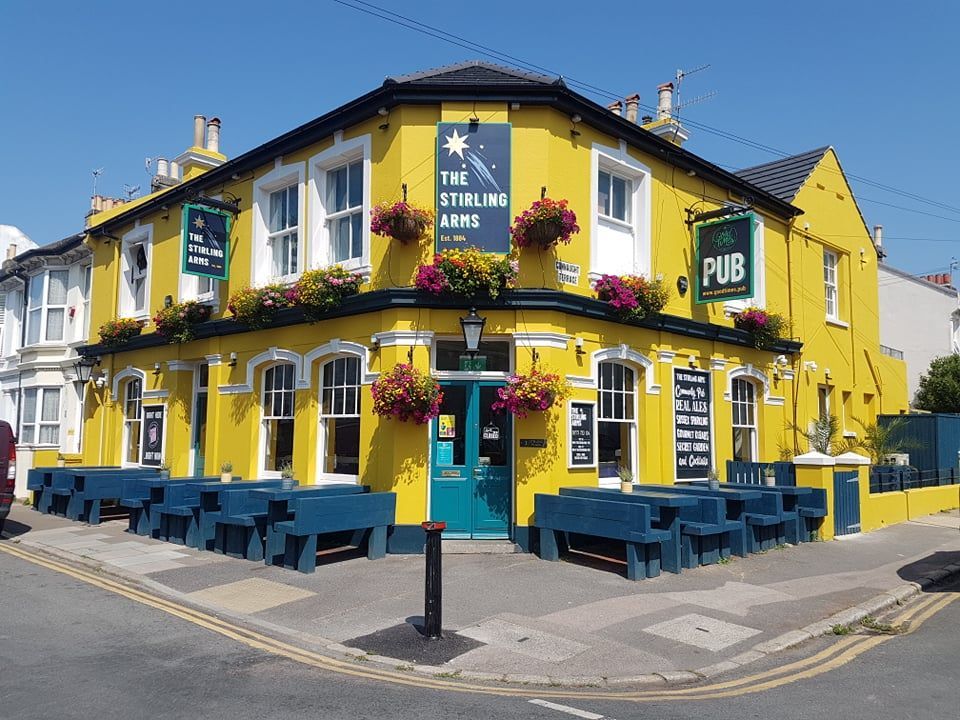 Go inside, and it's the kind of pub you would feel comfortable at hosting a family roast, mates dinner or relaxed date. It's got cosy and cool written all over it, with versatile pockets of seating, a sweet outdoor terrace and more than one pink flamingo.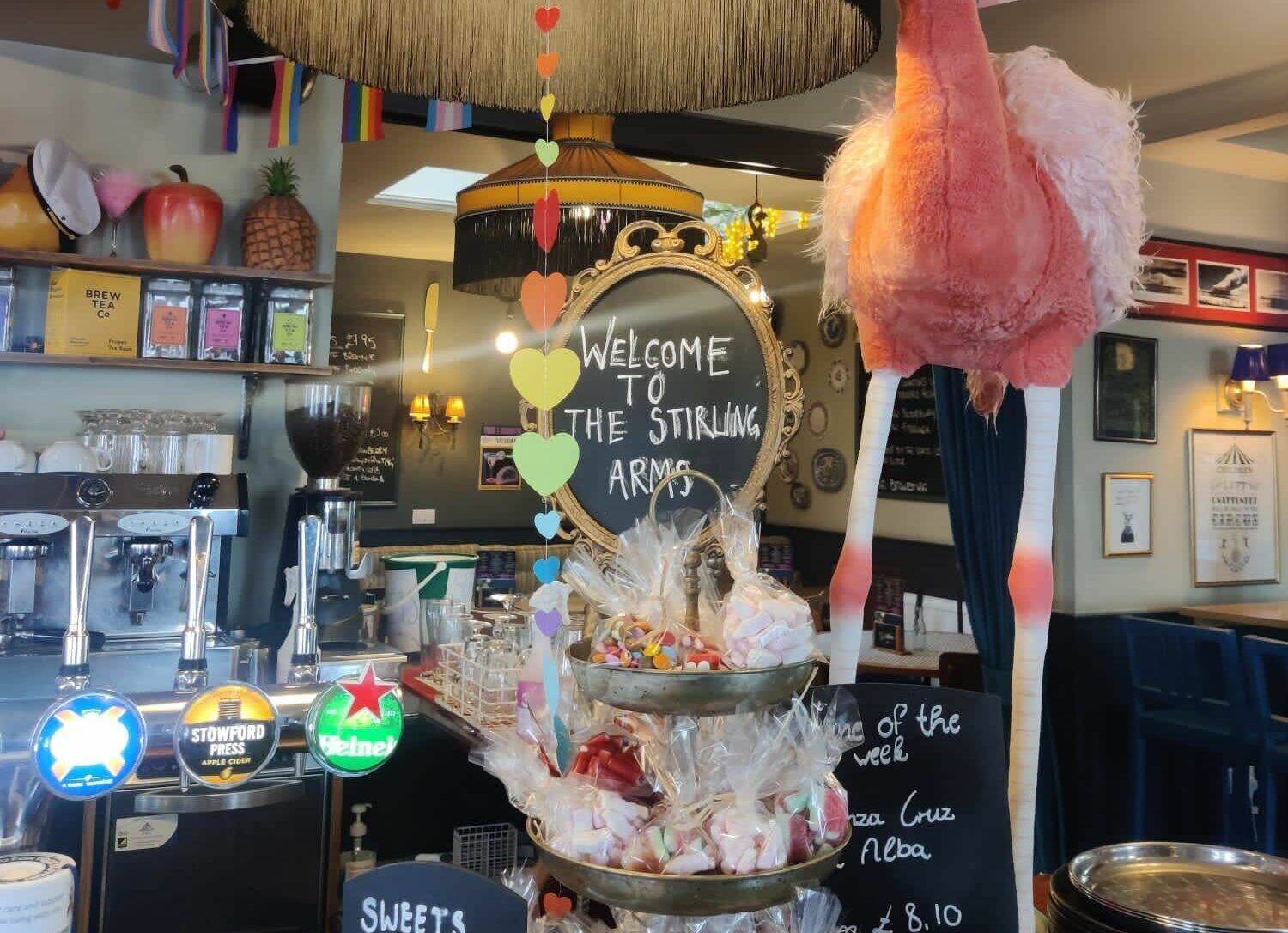 Landlord Frank was very welcoming and Chef Alex did not disappoint with his new kitchen offering a mix of Thai flavours with tacos, fries, flatbreads and burgers.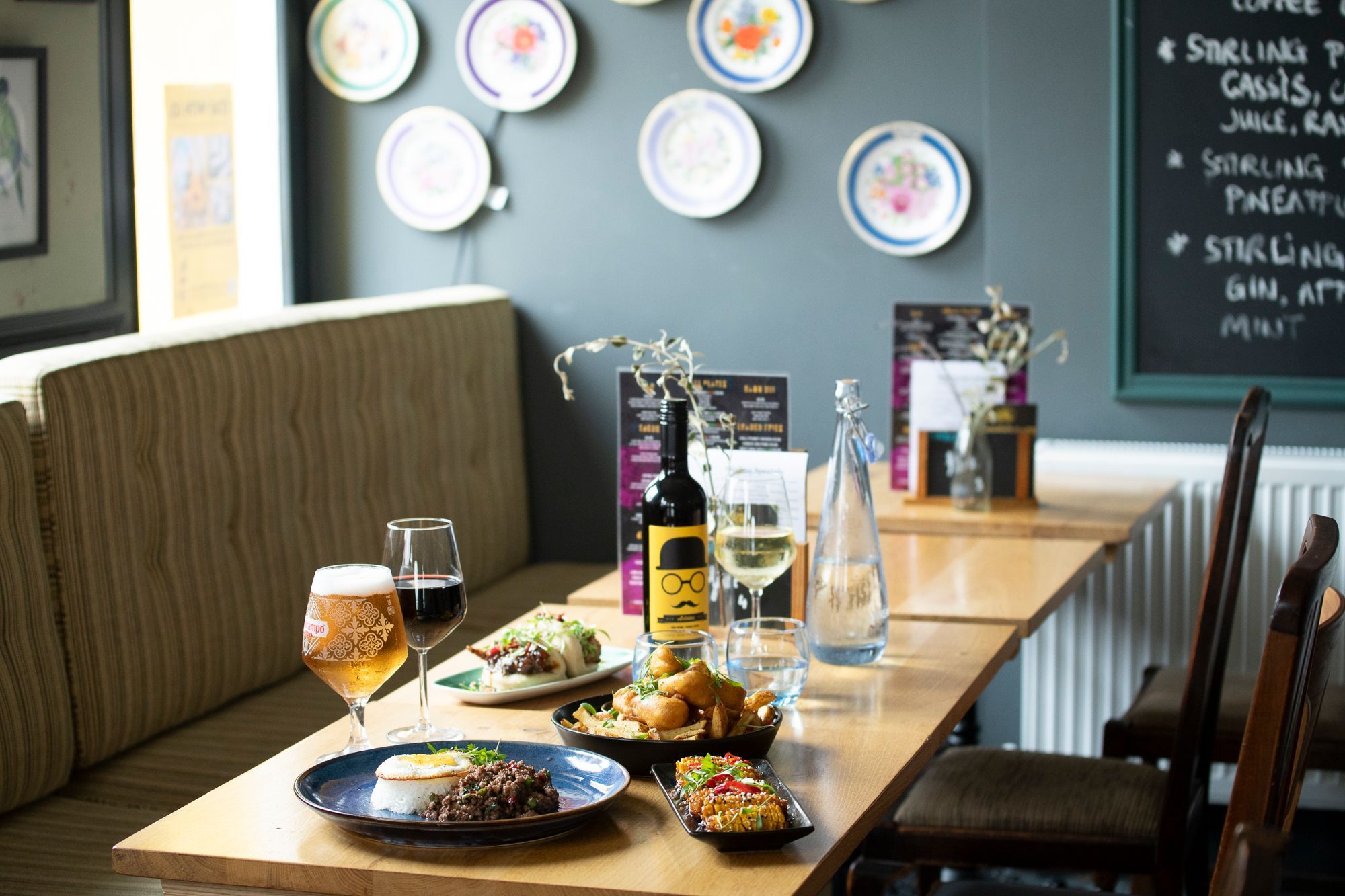 Chef Alex is passionate about Thai food, getting inspiration from his travels with his wife. He manages to bring unique flavours together with a perfect balance of sweet, salty, sour and spicy. This is great pub food with a modern twist.
Time to eat!
There are daily specials on the board, and a broad choice of dishes on the menu. Finding it hard to pick, we asked Frank for some recommendations. His favourite dish is the Teriyaki Beef Tacos so we added that to our order with a curry special and loaded fries.
The special Thai Panang Curry with Chicken was our favourite dish; each mouthful bursting with flavour, spicy, sweet and sour in a perfect blend with chilli, lemongrass and ginger notes. Served with white rice, we were knocking forks to finish every last bite. It's ridiculously tasty! The flavours were so intense, we couldn't stop eating it. We shared a portion which was an error – this dish is not for sharing. Just get one for yourself and devour it.
As a side, we ordered the chicken, chilli, peanut loaded fries, because I love fries, and these fries came with peanut sauce, sprinkled with sesame seeds, chilli, coriander and crispy chicken pieces. 
The Teriyaki beef tacos were an absolute delight, incredibly rich and BBQ beefy, with fresh coriander. Perfectly balanced flavours again and so indulgent.
Fried Bao Bun with Ice-Cream
As a treat to end our meal, Chef Alex made us an off-menu dessert, a fried bao bun with chocolate ice cream. This was created after a happy accident with a fryer and a bao bun! It's like a better doughnut, so delicious, hopefully, this will become regular on the specials board. It was the perfect end to a delicious meal.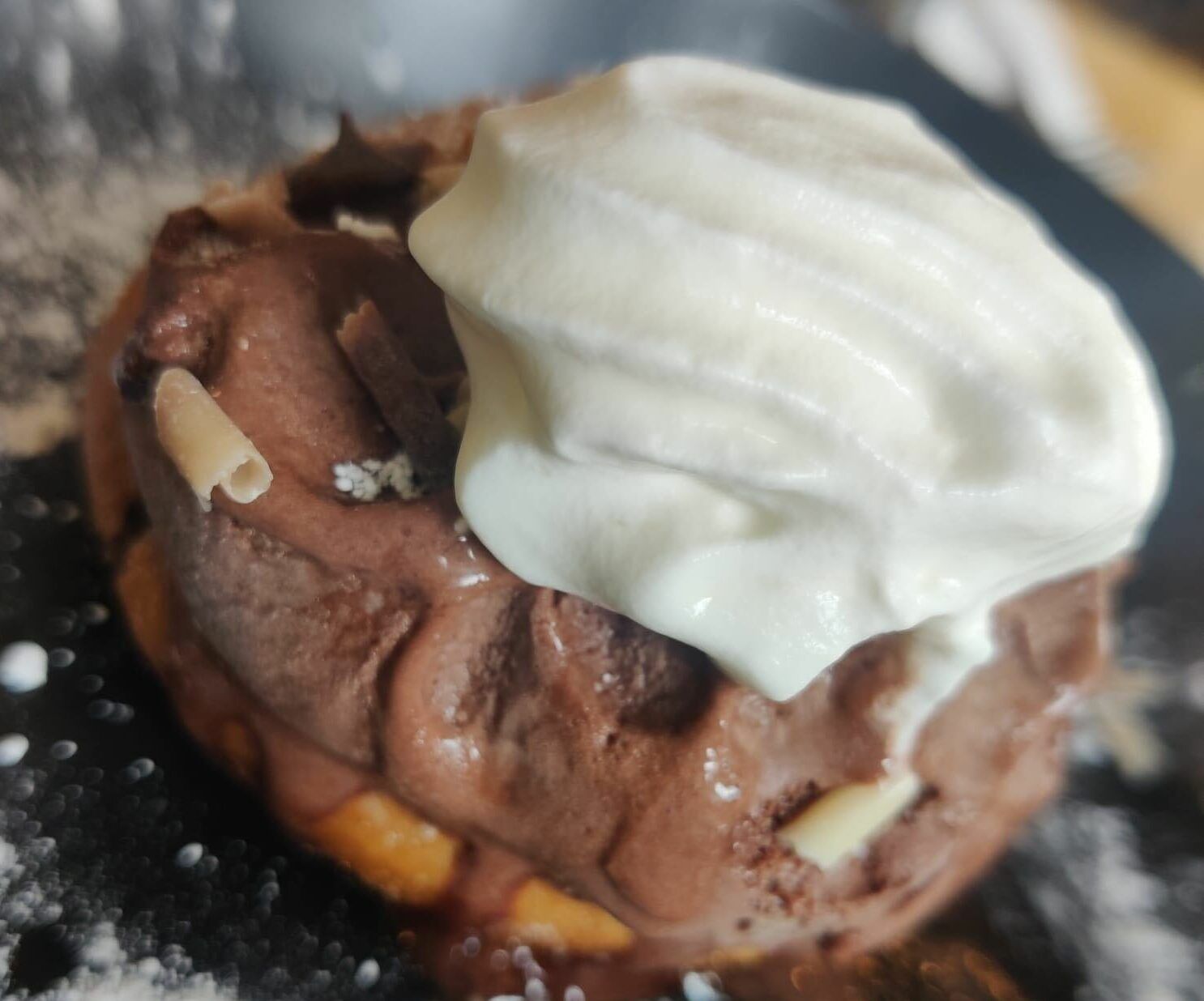 Definitely add this to your pub visit list. It's a great boozer, with a great neighbourhood feel. Dog friendly of course and there is plenty of space for groups.
And when you go, remember to check out the sweets stand, board games and brilliant daily offers like Taco & Margarita Tuesdays. I'm definitely going back for these and World Curry evenings.
Stirling Arms, you were a total delight with something for everyone. Go and check it out for yourselves!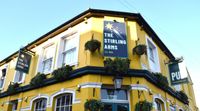 Want to know more about The Stirling Arms Pub & Rooms?
Find Out More