Introducing The Cricketers Worthing
Located just outside of Worthing town centre in Broadwater, The Cricketers Worthing is a warm and inviting community pub. Its primary focus is serving the locals and families, creating an atmosphere that makes everyone feel right at home. With a recent refurbishment, owners Zoe and Steve have transformed this Sussex pub, breathing new life into its interiors while preserving important original features.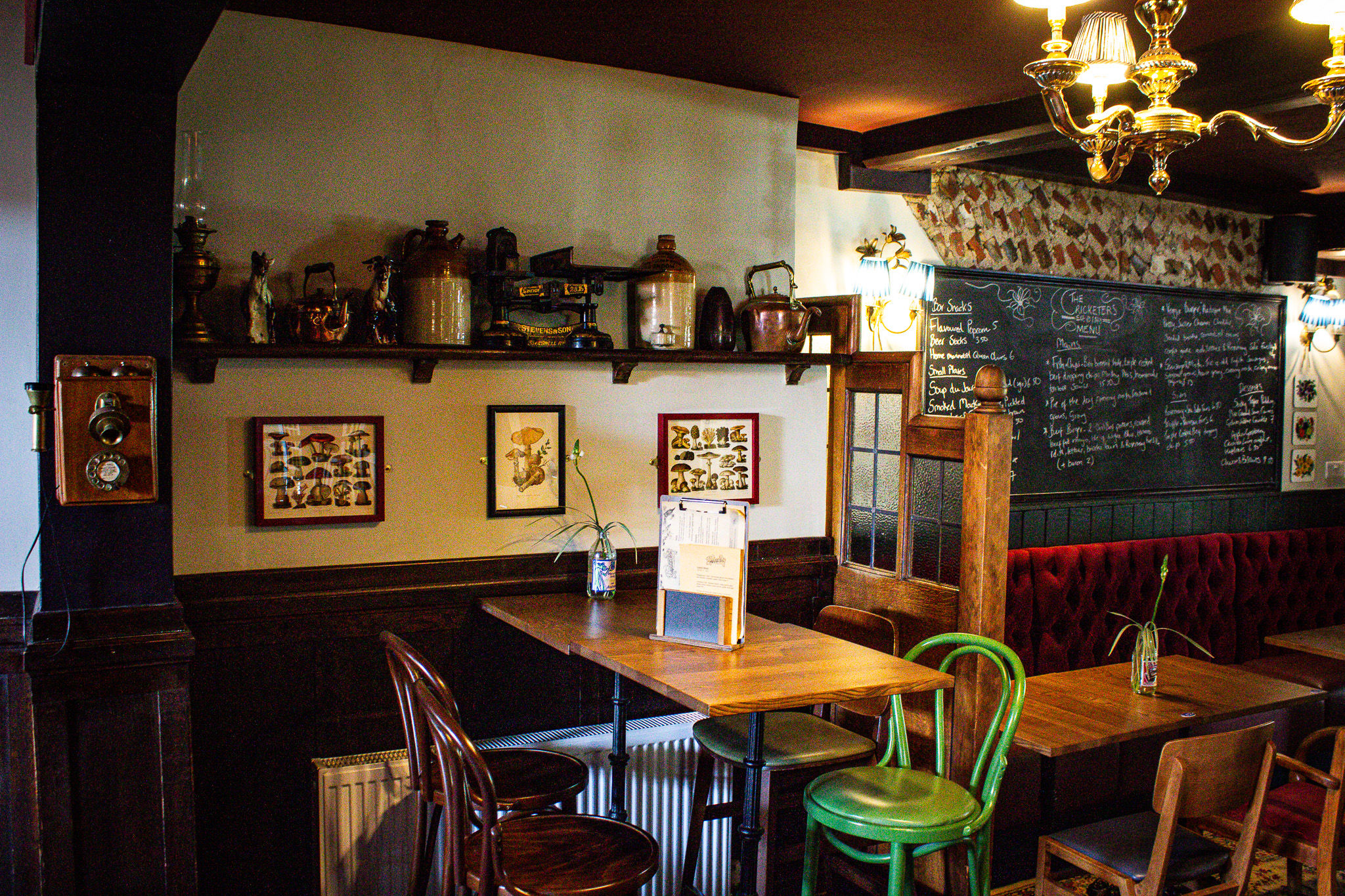 Family friendly and welcoming
One of the standout values of The Cricketers Worthing is its dedication to being family-friendly. Children are warmly welcomed, and there's an expansive garden with a play area where they can let their imaginations run wild. It's a place where kids can have fun while adults can relax and enjoy their time.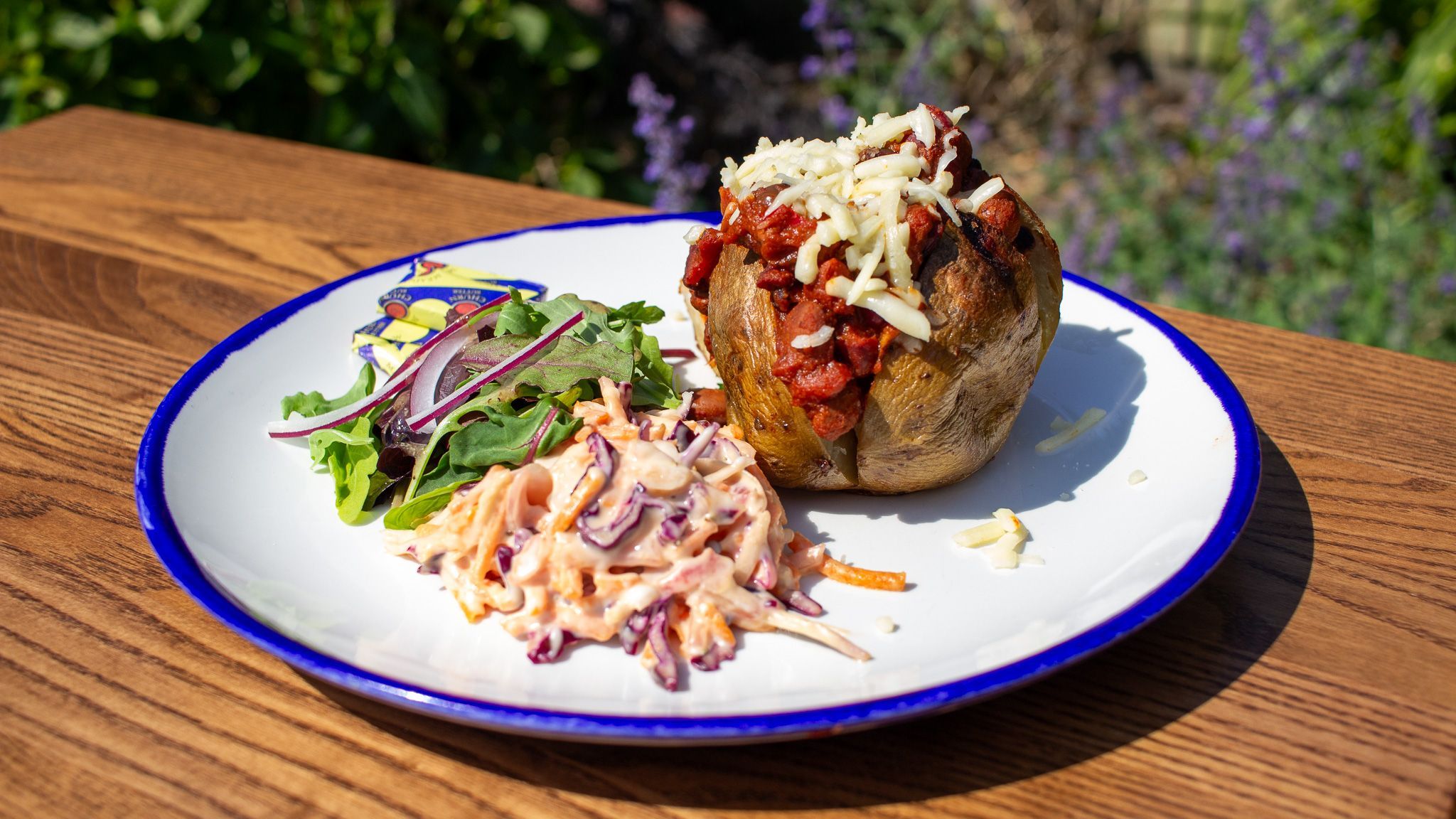 It's not just families that are welcome at The Cricketers Worthing; even dogs are greeted with open arms – and doggy treats. It's the perfect spot for dog owners to bring their furry companions along and enjoy an afternoon in the pub or beer garden.
Step inside The Cricketers Worthing
Following the recent refurbishment, the pub proudly boasts an authentic and traditional pub ambiance. The spacious layout is made up of various areas, at the entrance, the main bar area welcomes guests with its warm and friendly atmosphere. Venturing further, a charming nook reveals itself around the corner, perfect for socials with friends. The pub surprises visitors with not one, not two, but three fireplaces strategically placed throughout, casting a comforting glow and infusing the air with a snugness in the winter.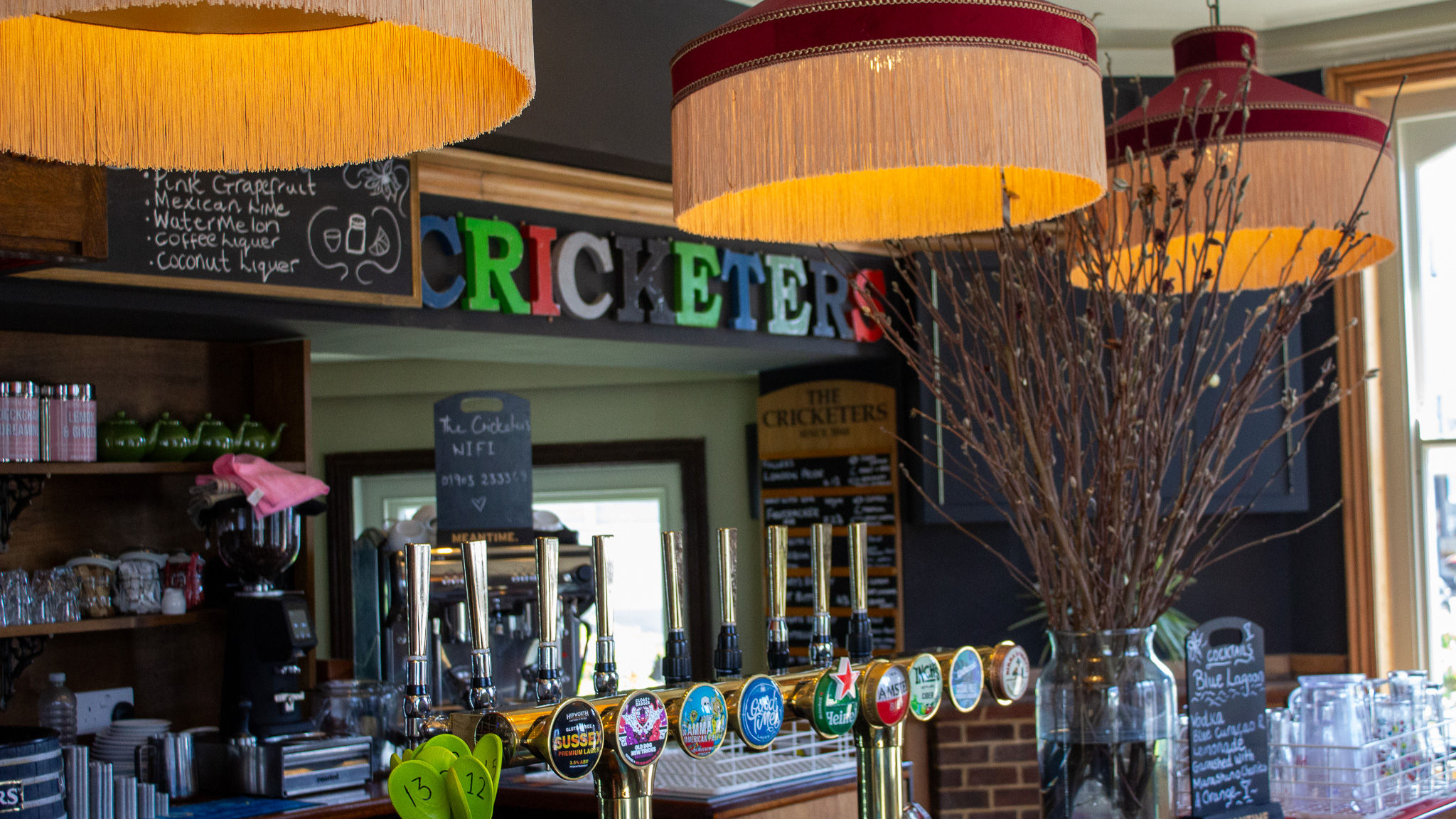 Another noteworthy space within the pub is a separate room where sports enthusiasts can revel in the excitement of events like the Tour de France, The Premiership football, rugby or Wimbledon. Additionally, there's another room illuminated by a large skylight that bathes the area in natural light and offers a view of the garden.
Stepping outside, an enchanting wooden sheltered seating area greets guests, adorned with lush climbing plants. Here, on certain evenings, they have live music being played.
Best beer garden
With its expansive size and ample seating, the beer garden at The Cricketers Worthing provides a perfect outdoor oasis for family, friends and children to relax and play. With a large play area for kids, an outside bar, a kitchen equipped with a pizza oven, and a gelato counter, which offers a variety of flavours, including dairy-free options.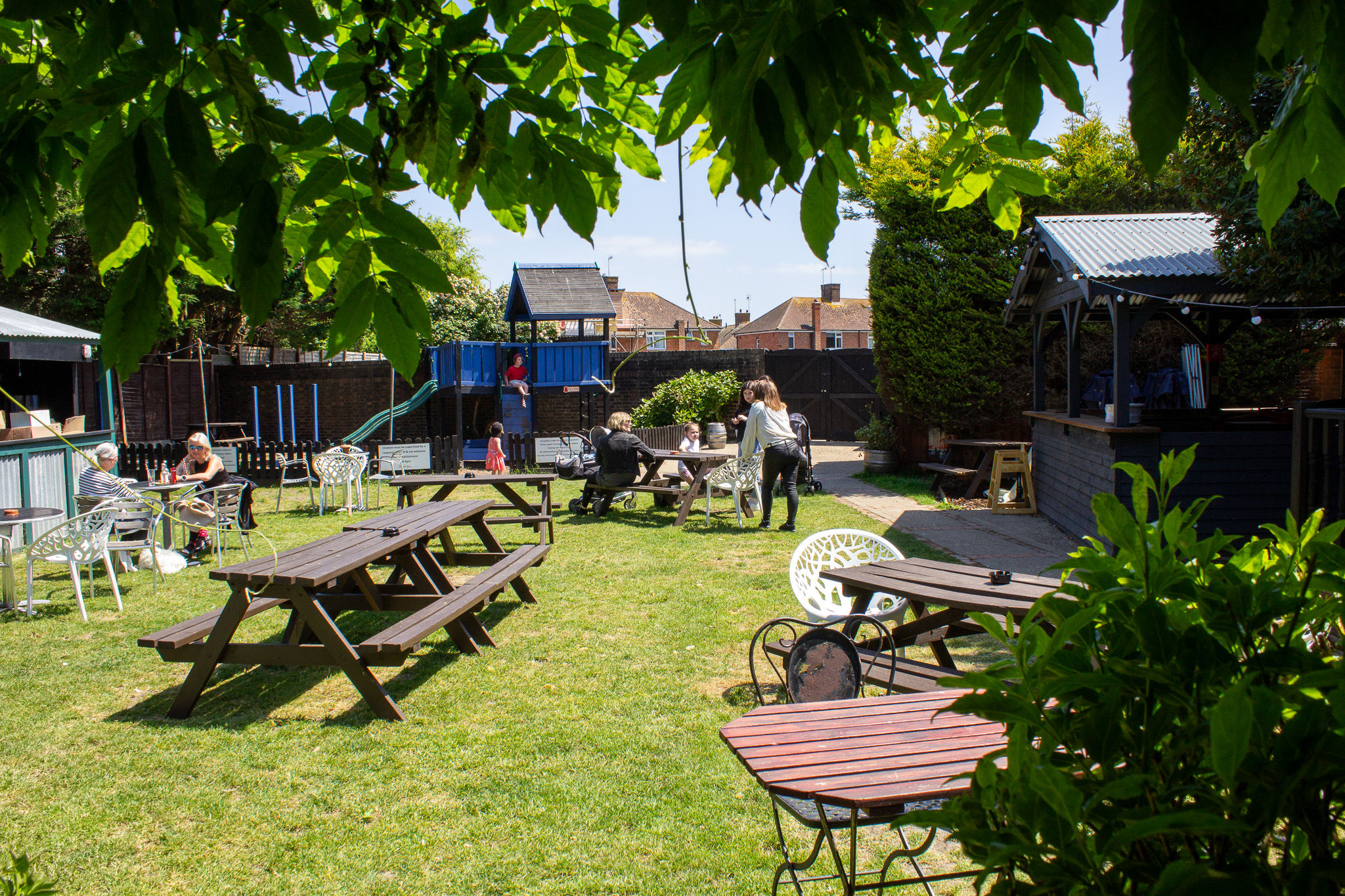 Eating at The Cricketers Worthing
The Cricketers Worthing takes pride in serving high-quality pub classics alongside seasonal specials. They have also brought the renowned Brighton standard Sunday roast to Worthing, delighting their regulars with an elevated Sunday roast from 12-8pm. Families are well catered for with a dedicated kids menu, ensuring that everyone can find something to enjoy.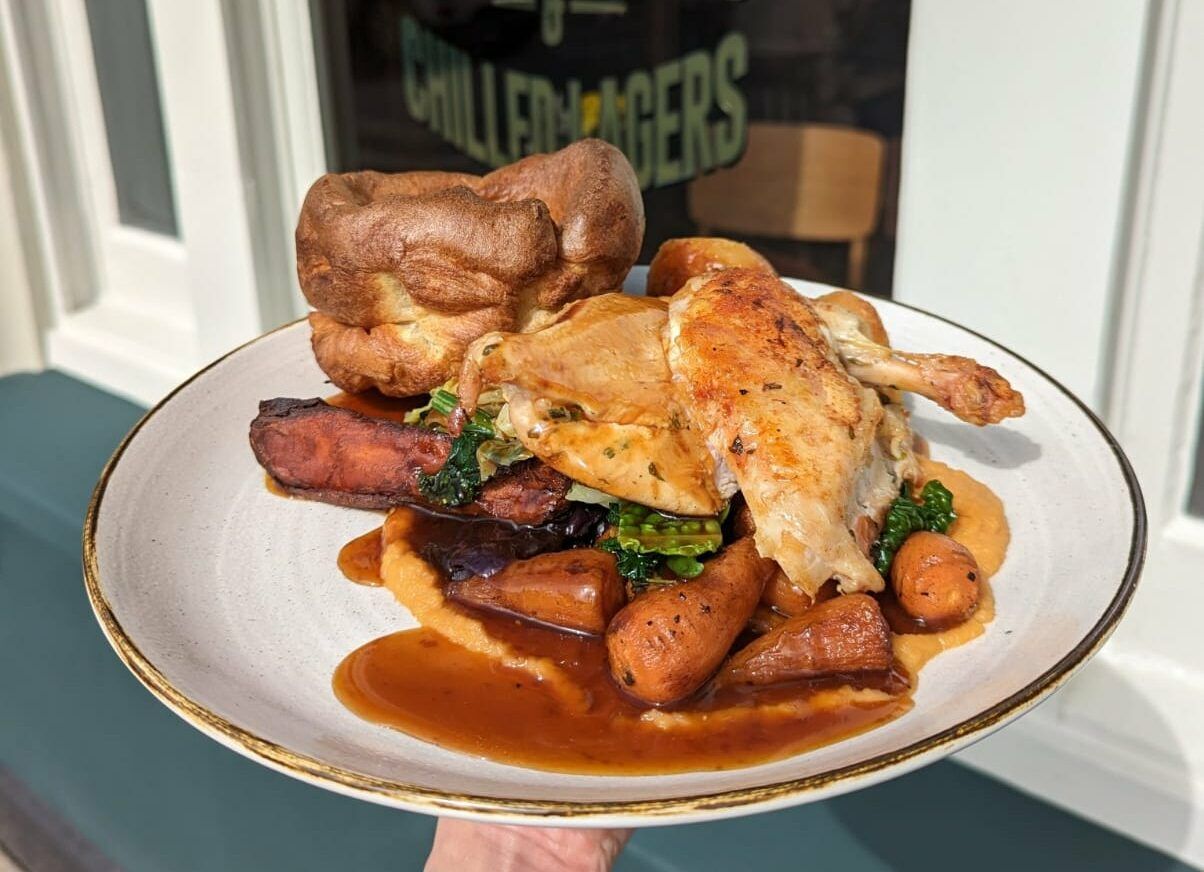 Their main menu, available all day, presents a variety of pub classics such as fish and chips, burgers, and pies, alongside sharers and small plates. To add an element of surprise, the specials board features daily delights, often highlighting fresh fish and seafood options.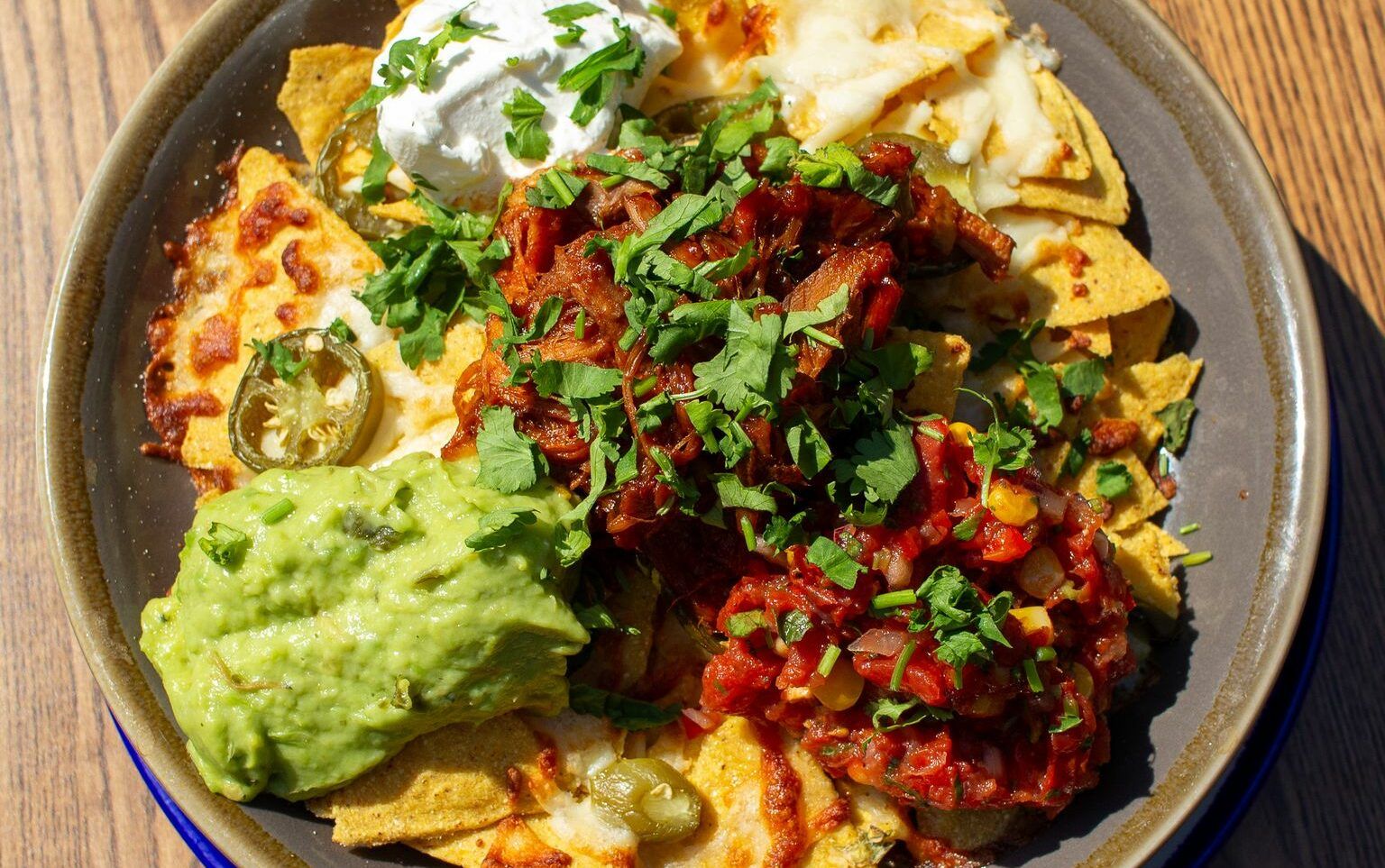 For those seeking a lighter lunch, The Cricketers Worthing serves a dedicated menu from 12-4pm. This menu features options such as sandwiches, jacket potatoes, or a traditional ploughman's platter. The lunch menu is ideal for those looking for a lighter meal.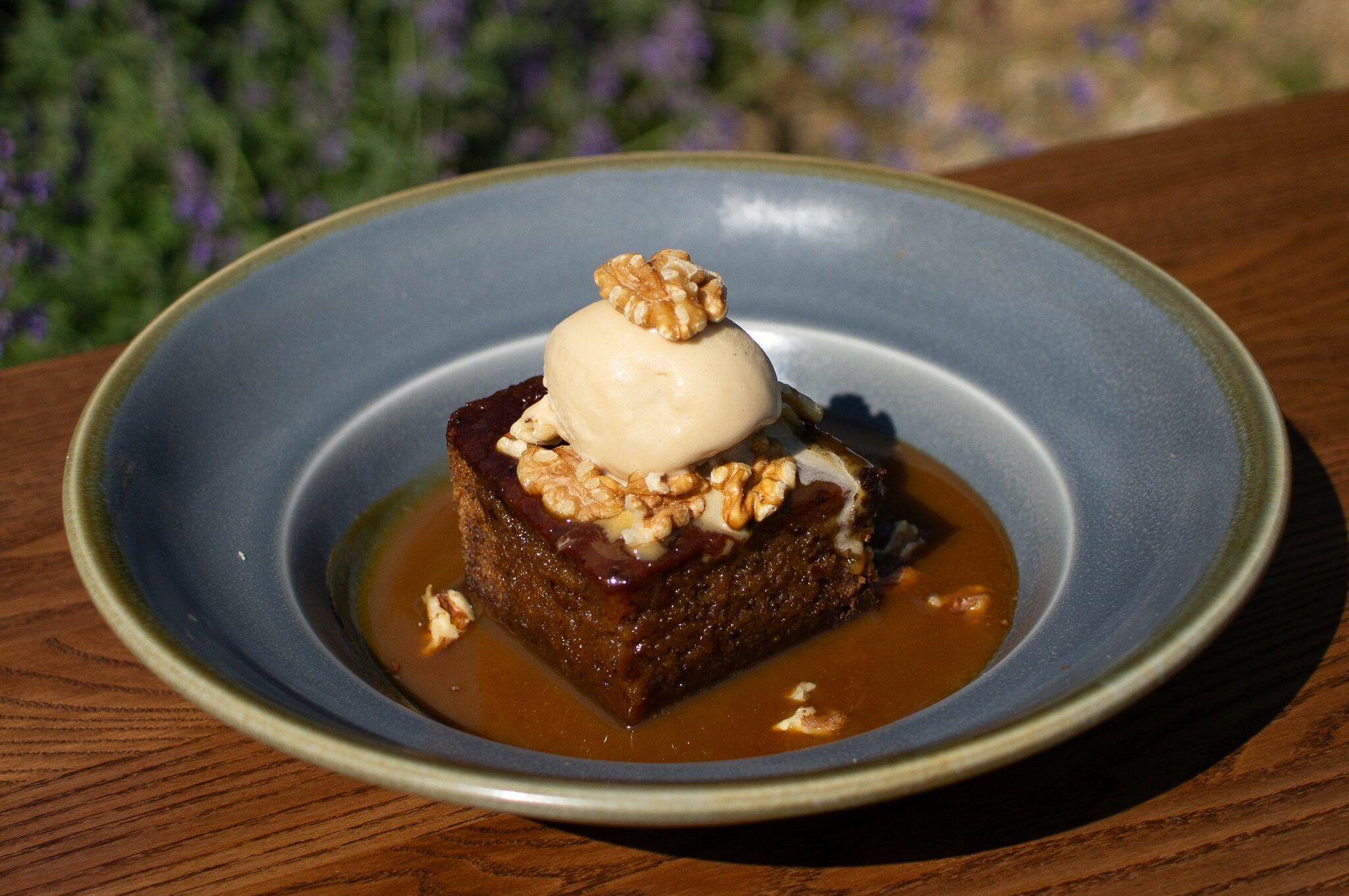 No meal would be complete without a dessert and The Cricketers Worthing has a menu to satisfy any sweet tooth. With options like the irresistible apple and blackberry crumble served with creamy vanilla gelato, guests are sure to end their meal on a high note.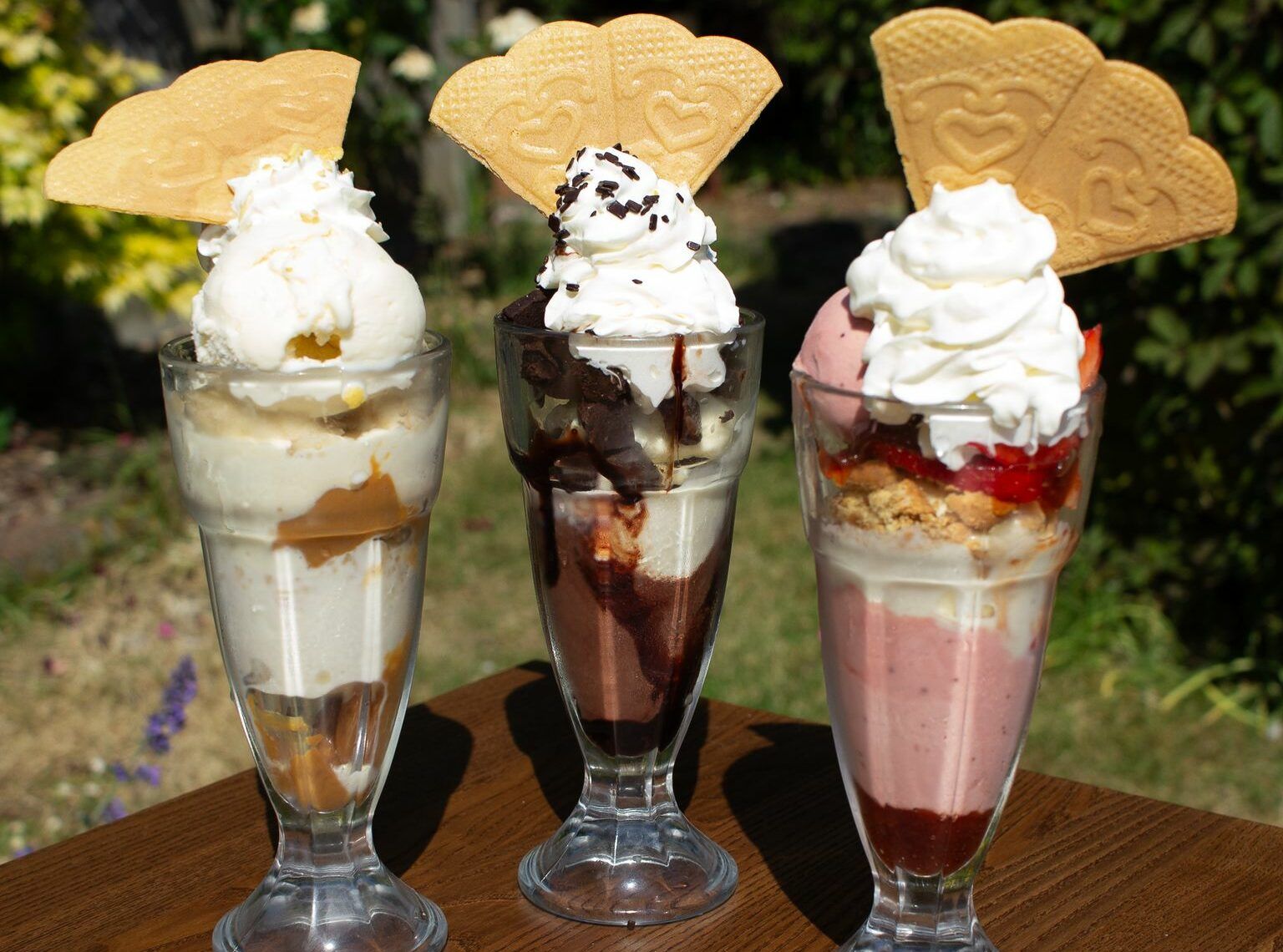 When it comes to the little ones, The Cricketers Worthing offers a set kids menu designed to please even the pickiest eaters. Children can choose a main course and two sides, accompanied by a scoop of their favourite flavoured gelato for a treat.
Extensive drink selection
Beer enthusiasts will be thrilled with the massive selection of over 20 beers and ales available at The Cricketers Worthing. The pub takes great care in supporting local suppliers, offering a range of wines, ales, craft beers, and more from Sussex. However, their commitment to providing a diverse drink selection extends beyond alcoholic beverages.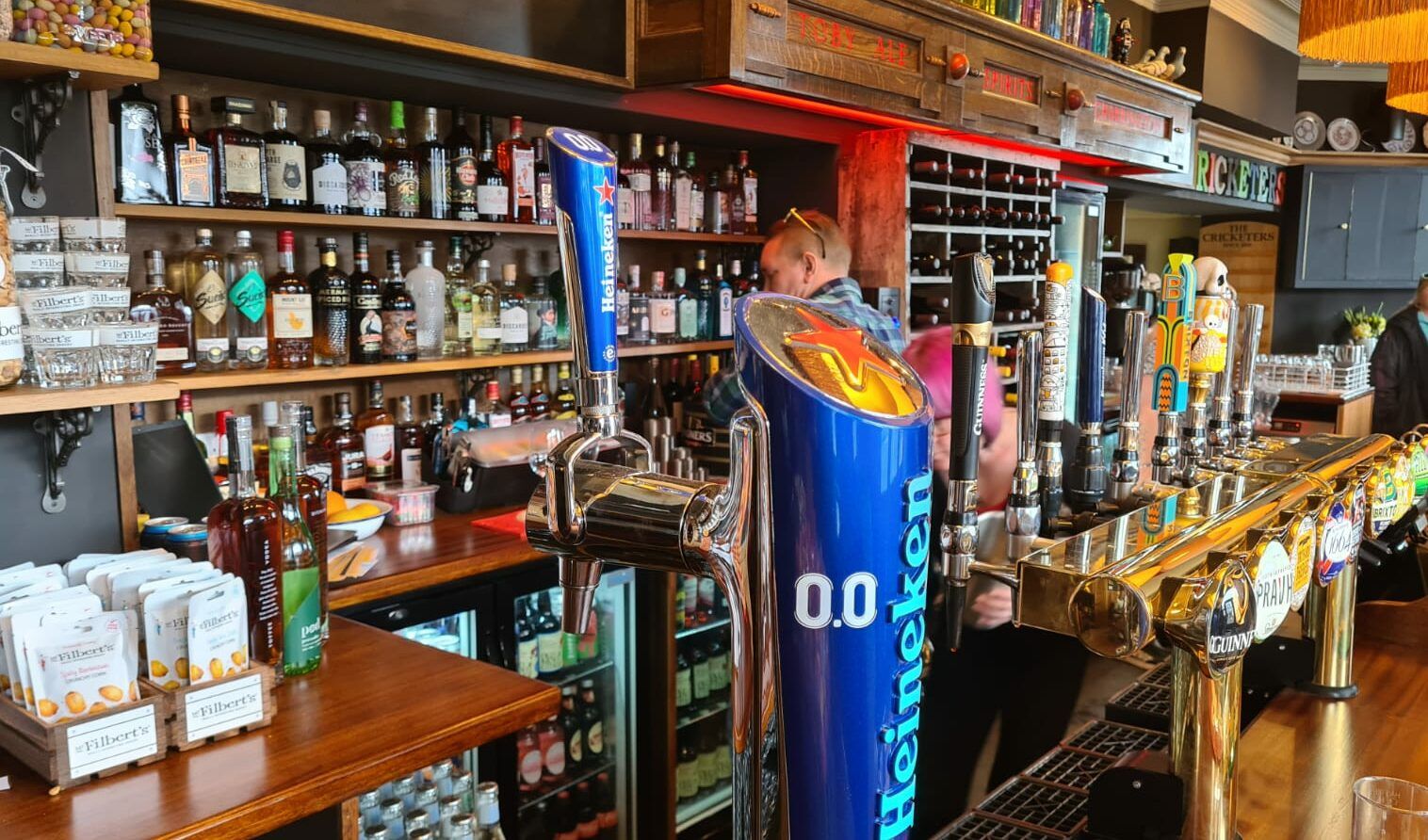 Non-alcoholic options go beyond juices and lemonade, with speciality and high-quality spirits, beers and even alcohol-free Pimms available, allowing those looking for refreshing alternatives to enjoy a beverage tailored to their taste.
What's on
The Cricketers Worthing is not just a place for delicious food and drinks; it is also renowned for its lively events that bring the community together. The pub's calendar is filled with an array of exciting activities for everyone to enjoy.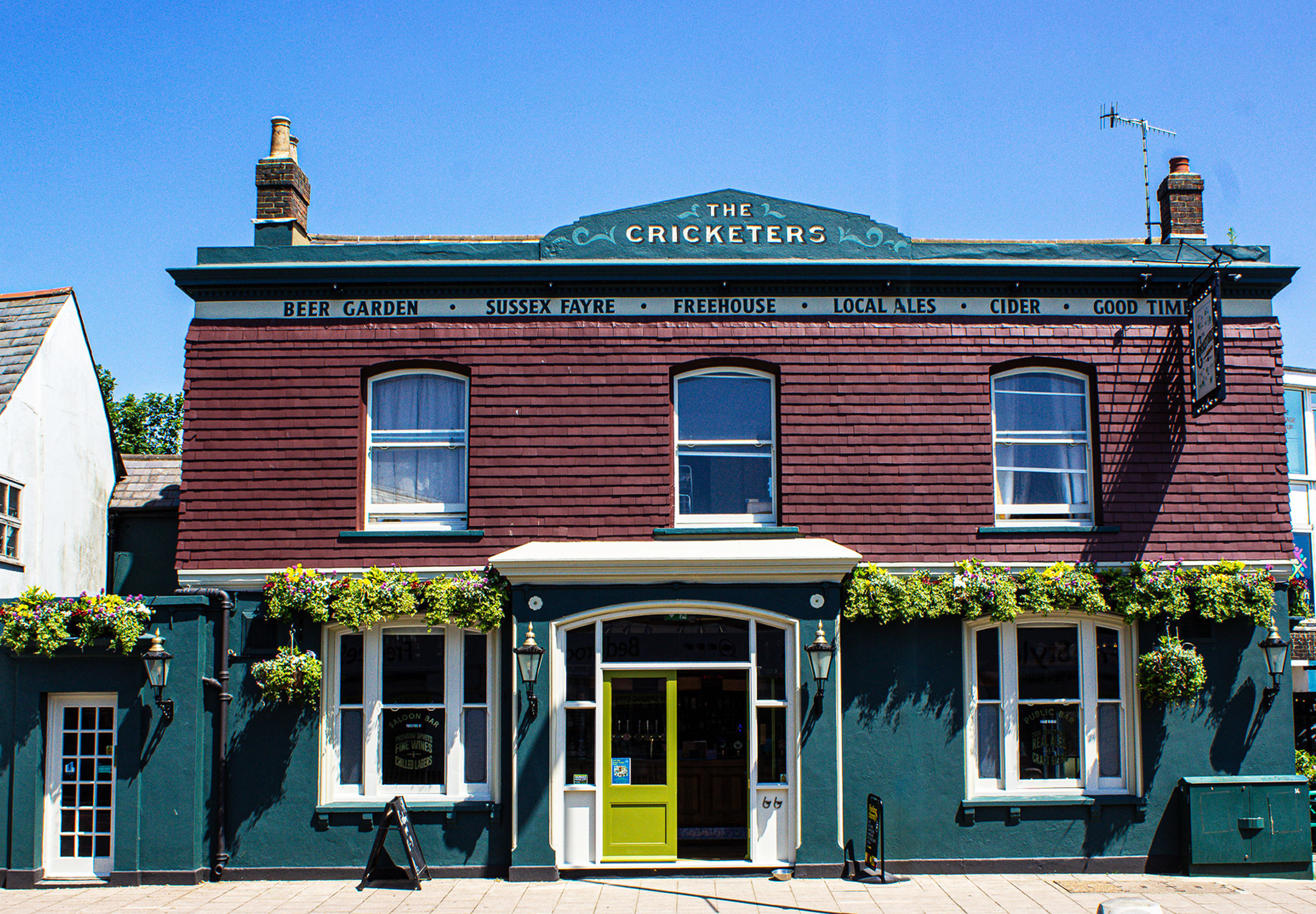 They know how to deliver a great evening – from pub quizzes, live music, their annual beer festival, and more new and exciting events in the pipeline. 
Welcome to all
Whether you're a local resident, a visitor passing through, or someone looking for a friendly gathering place, The Cricketers Worthing opens its doors to all, ensuring a relaxed and enjoyable time for everyone.