The Poets Ale and Smokehouse is a popular Hove pub among local tradespeople and office workers during the week. At the weekend it's busy with a host of locals who enjoy its warm and friendly atmosphere. It is pub located in the Poets Corner area of Brighton and Hove and Poets Corner is the name given to part of Westminster Abbey.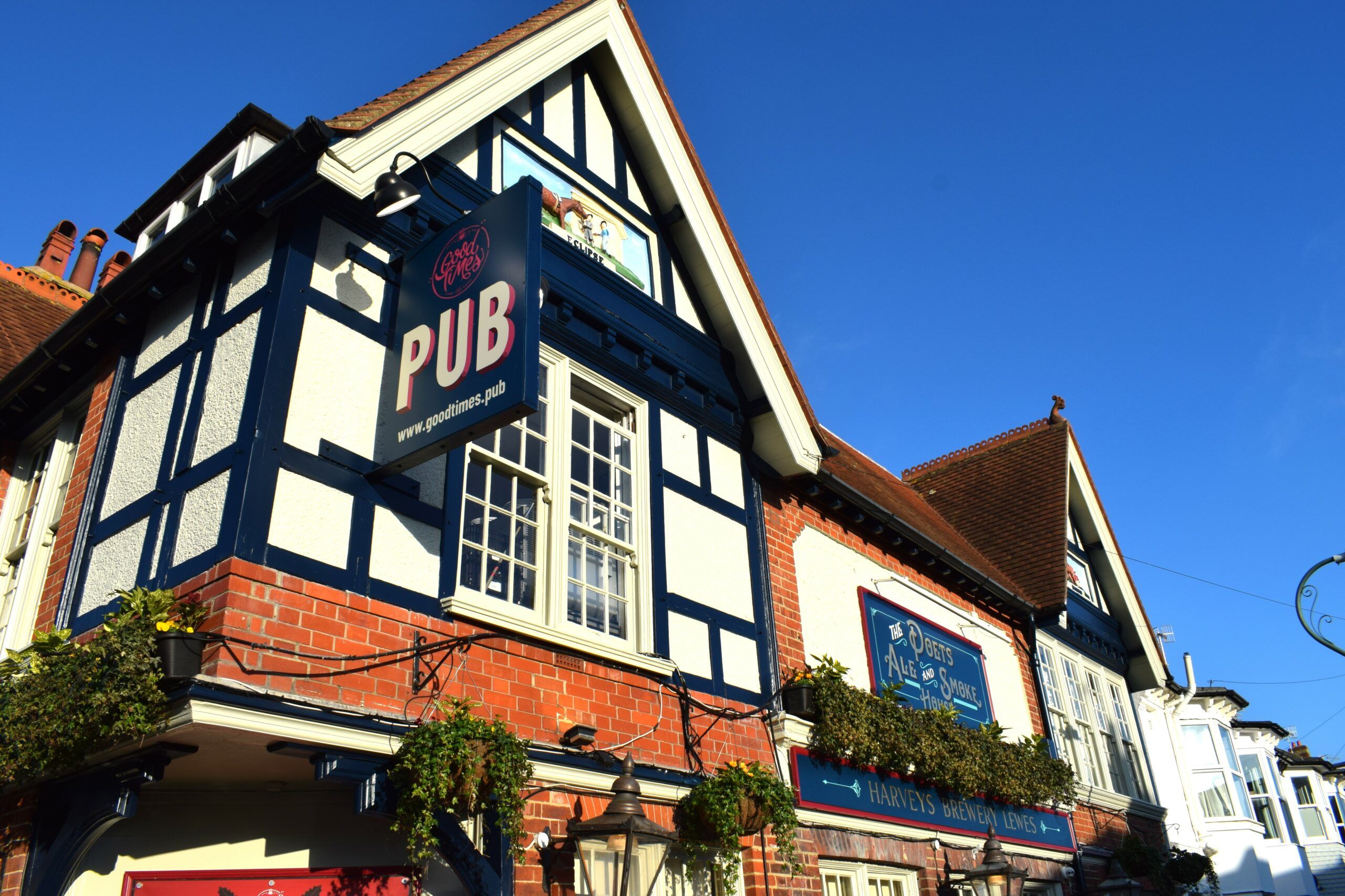 The Poets Ale and Smokehouse is a bright and light venue while keeping the classic pub look. As well as the main bar, there's a cosy nook with a real fire. At the rear of the pub, there's a large sheltered garden. There's additional street-side seating which catches the sun in the summer so serves well as a Brighton beer garden.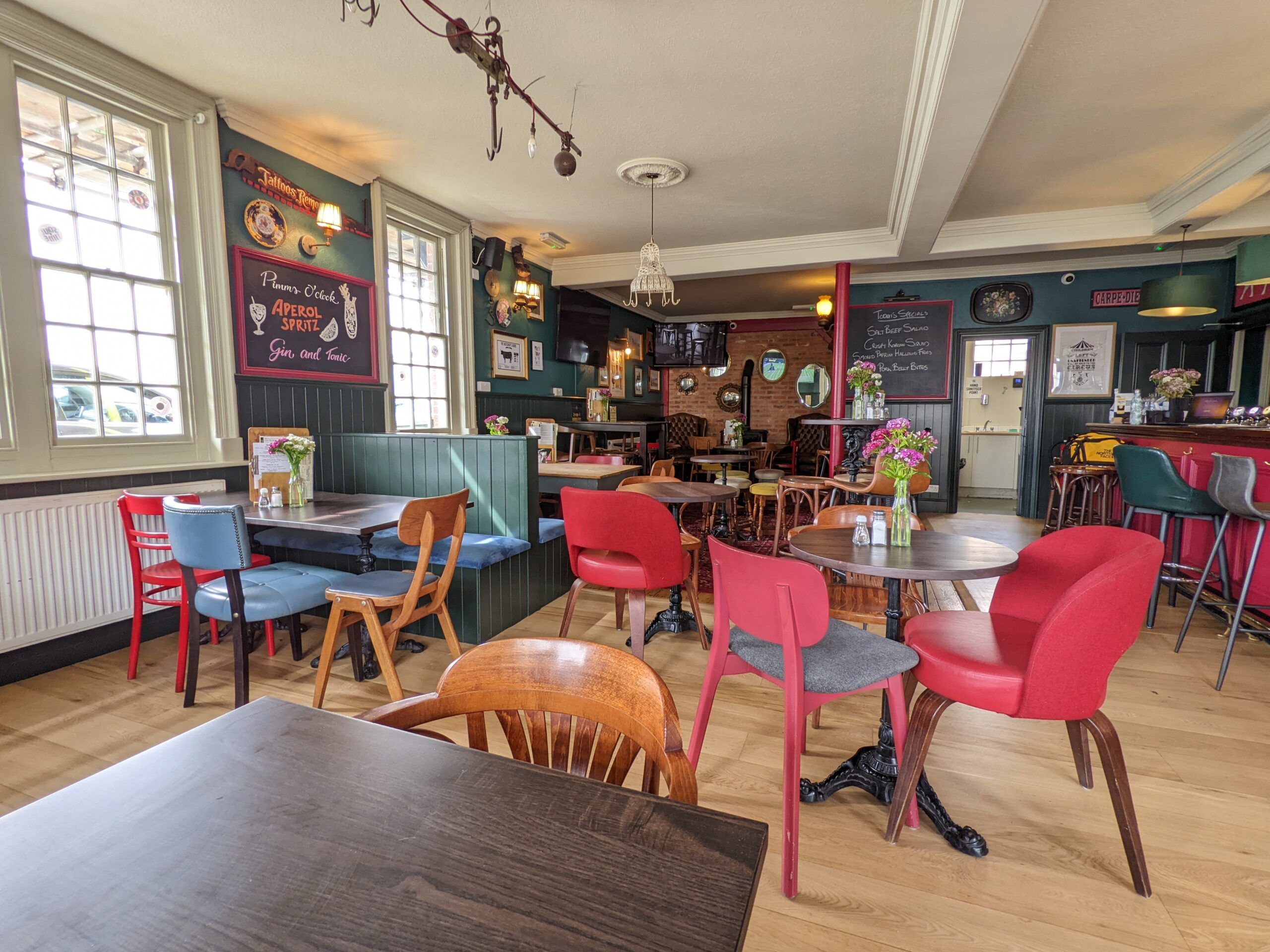 There's an additional room upstairs available for private hire for up to 30 people for seated dinner or 40-50 standing. The Brighton private function room has an integrated sound system and wall-mounted TV. The Poets Ale and Smokehouse is an excellent option for private dining in Brighton.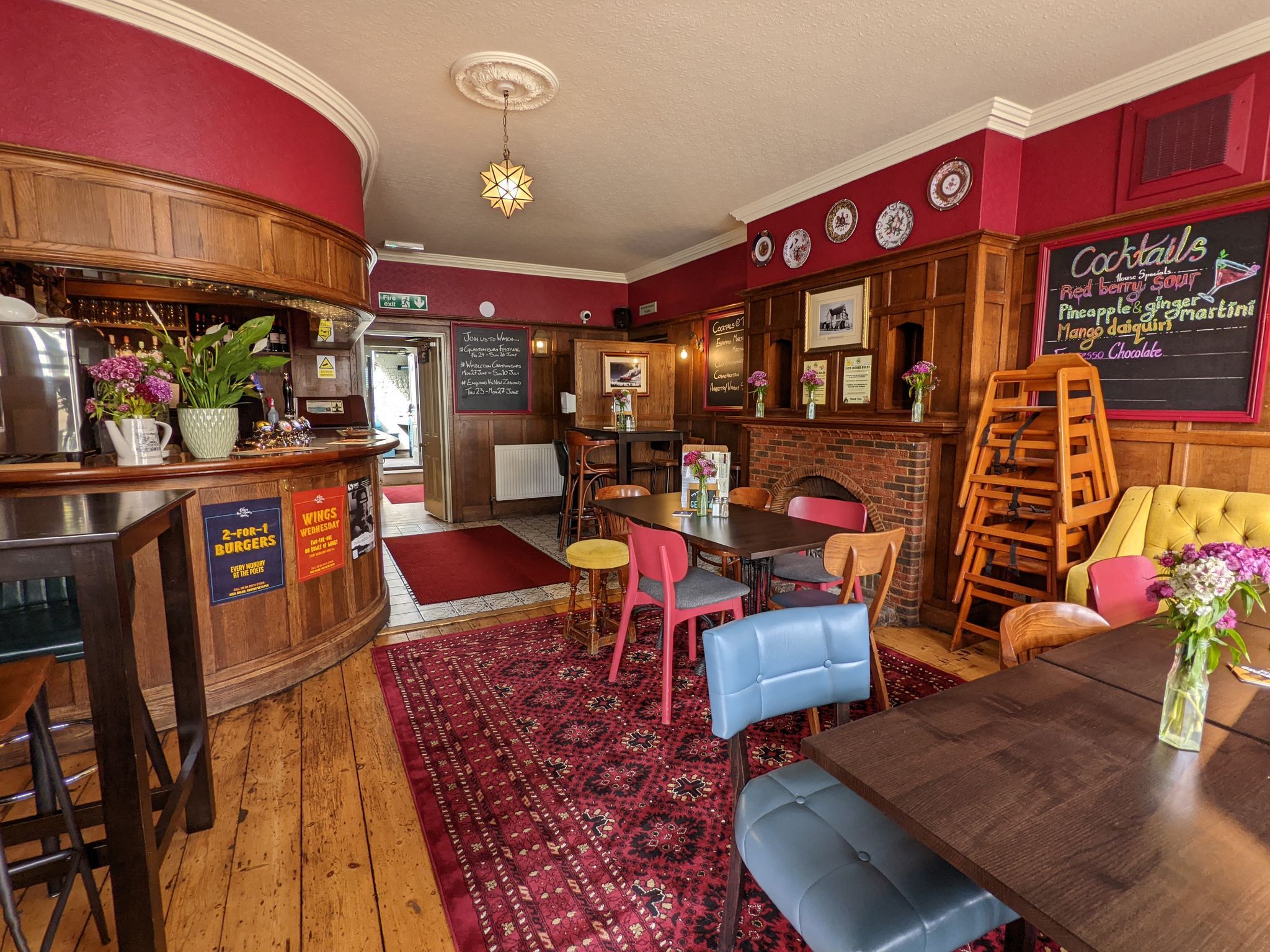 You're able to catch most major sporting events here from football to tennis, cricket and rugby. But The Poets isn't a typical sports pub, it's generally welcoming and the sport element won't overwhelm you if it's not your thing.
Eating at The Poets Ale and Smokehouse
As the name suggests the menu at The Poets is from their in-house smokehouse. The flavoursome dishes favour a range of meats given the smokehouse treatment, although vegetarians and vegans are well catered for too.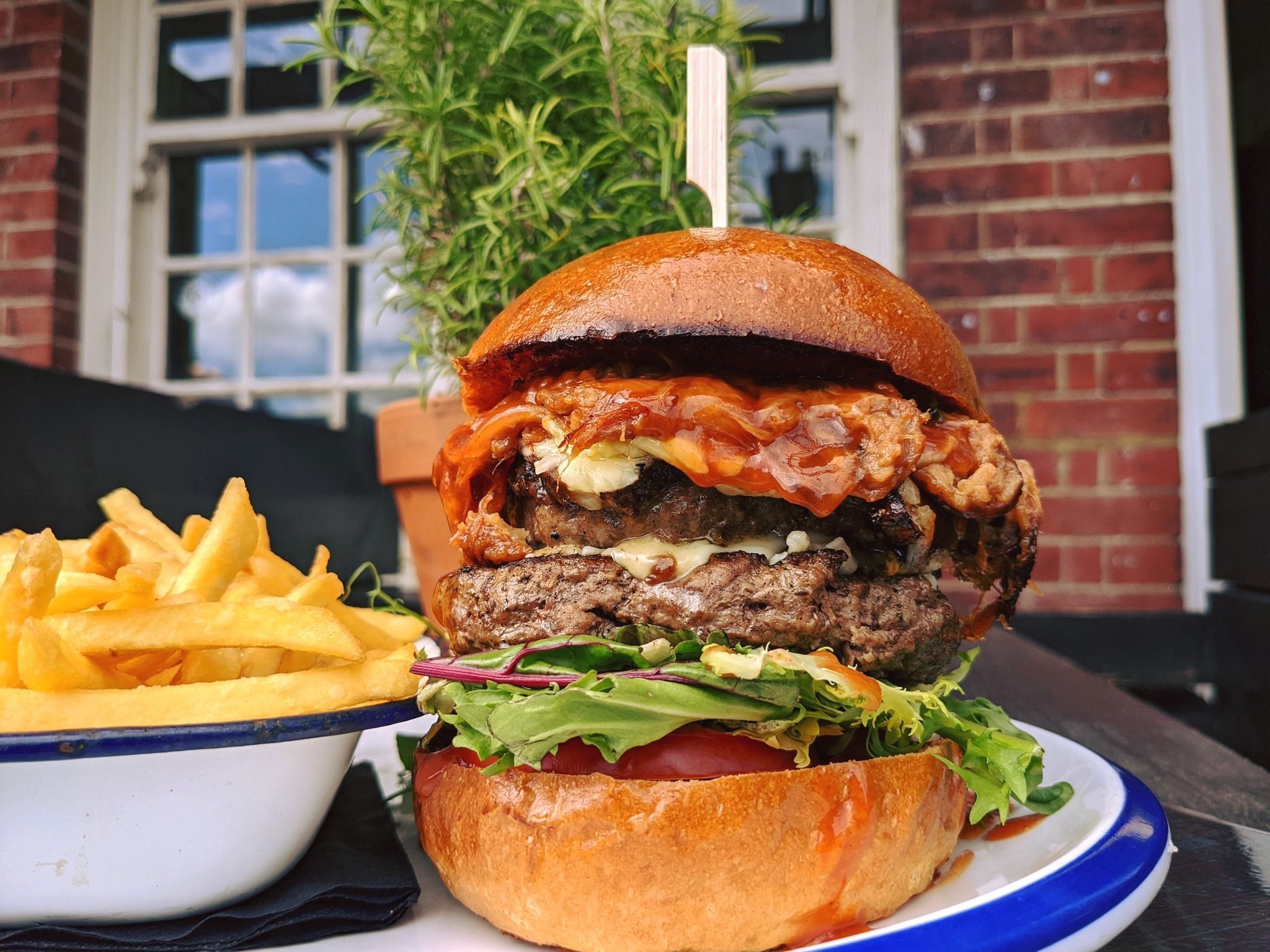 Wood-smoked meat feats
They take meat seriously at The Poets Ale and Smokehouse, and butcher in-house from locally sourced and sustainable meat and game. When visiting you'll probably be able to smell the wood-smoker at work, enticing you with that warming and nostalgic scent. They also smoke their own cheese.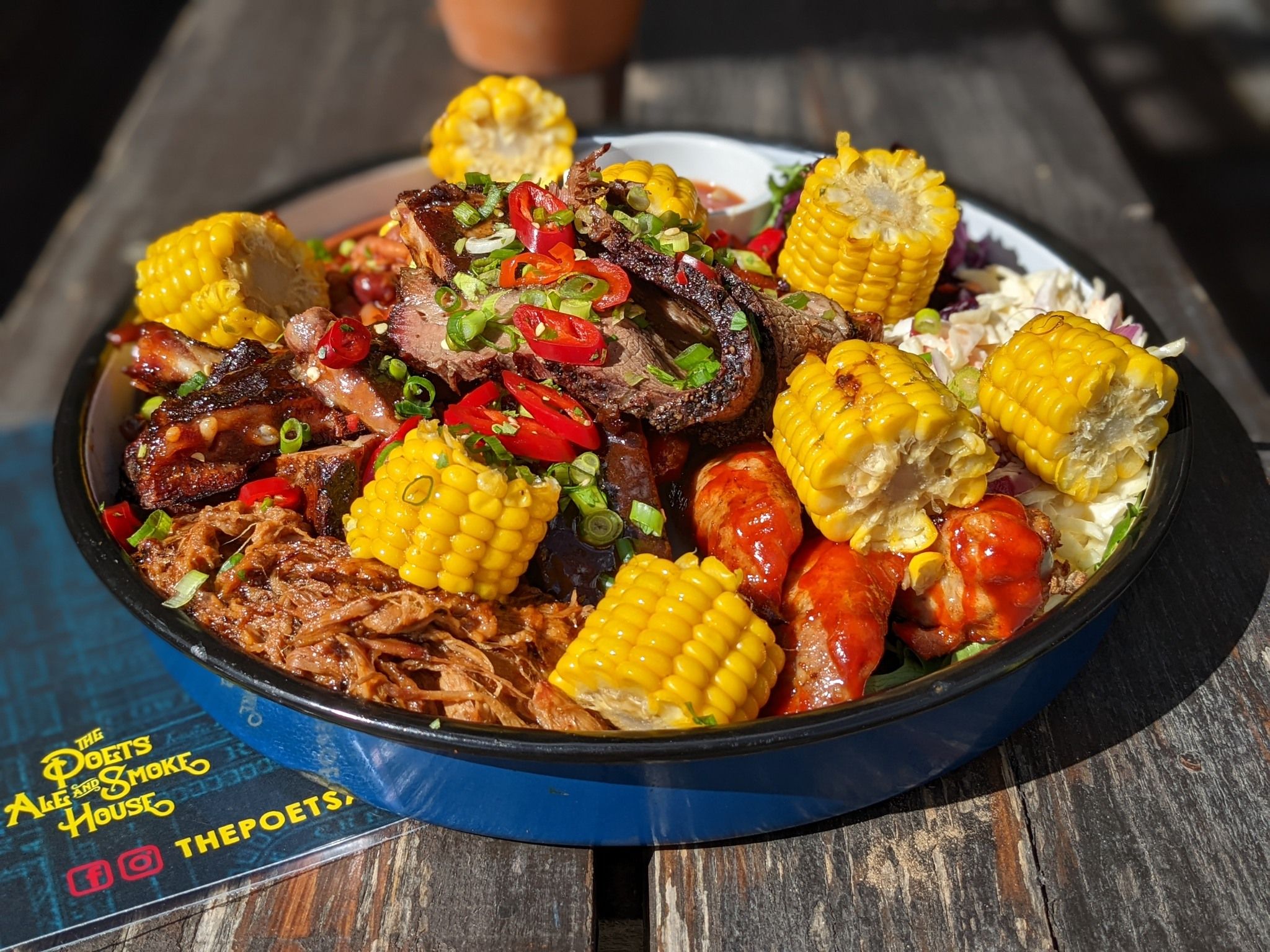 Favourites from the smoked menu include 16-hour smoked steak brisket, served with coleslaw and blueberry bourbon BBQ sauce. The sharing platter is a meat eater's dream come true with ribs, pulled pork sriracha glazed chicken wings and brisket served with skinny chips, coleslaw, cob and three-cheese macaroni. 
Sunday roasts at The Poets Ale and Smokehouse
Brighton Sunday Roasts at The Poets also get a smokey treatment to bring a touch of something different to the table. The roast menu changes frequently, but generally consists of an impressive range of quality meat, including game meat, and a couple of options for vegetarians and vegans. All come served with traditional trimmings.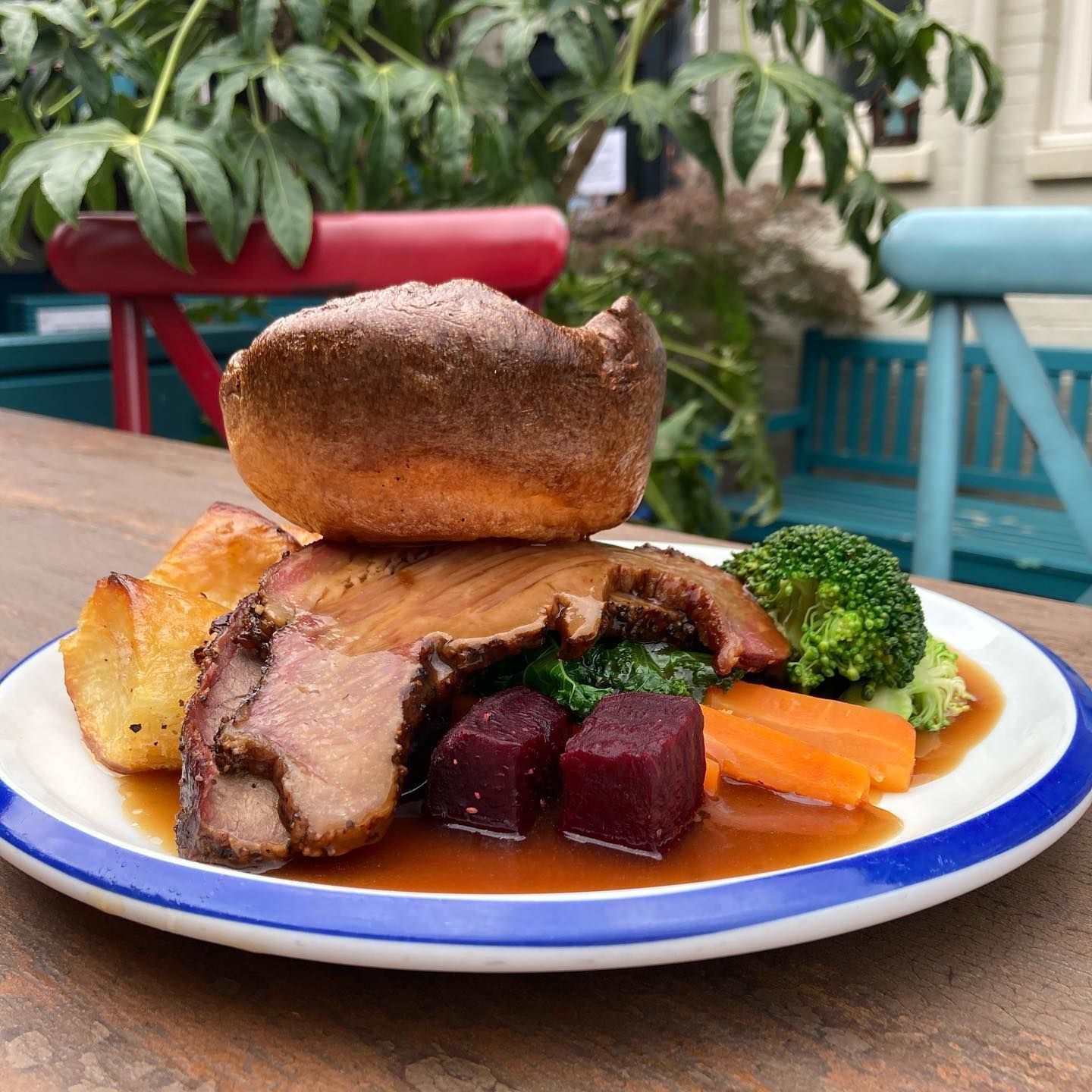 Food for all the family at The Poets Ale and Smokehouse
It's not just meat lovers who'll enjoy a visit to The Poets Ale and Smokehouse. There's a good selection of options for vegetarians and vegans, including a smoked beetroot Brighton burger and a pulled oyster mushroom kebab. All much more inventive than a three-bean chilli!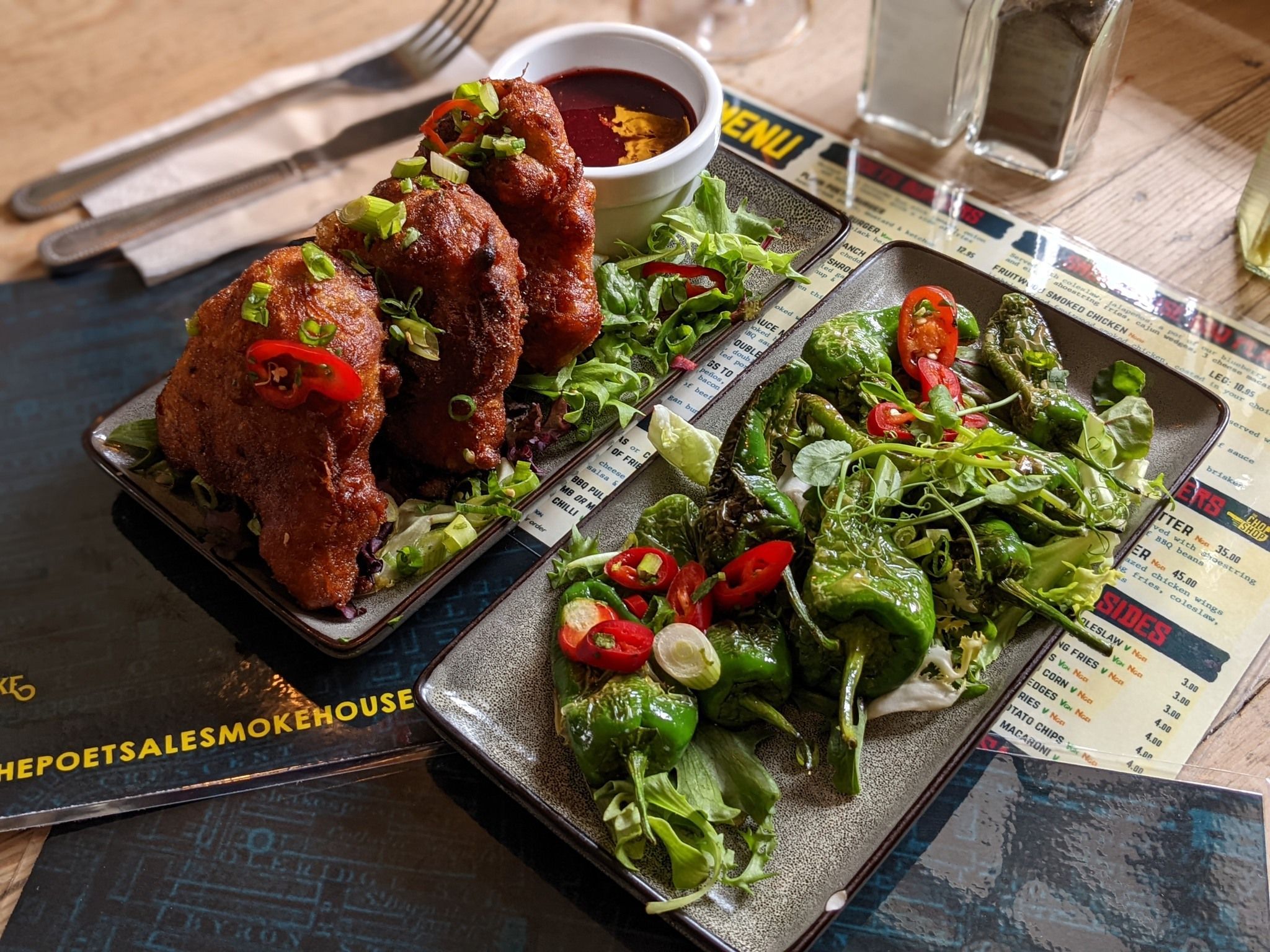 There's a dedicated Brighton Kids' menu and kids can also get a smaller portioned roast on Sunday. 
The Poets Ale and Smokehouse is Dog friendly, with biscuits available at the bar and water bowls. 
Post a Review
Be the first to review.