The Battle of Trafalgar
You might also like…
The Battle of Trafalgar is a cosy traditional style boozer, situated very close to Brighton Station. It is half way up the steep slope which is Guildford Street and has everything you need to quench your thirst and your appetite.
Known for its very warm welcome and as a place which serves a great selection of ales, this proper old school venue harks a bit of Brighton from years gone by and keeps a very loyal crowd of locals, ale drinkers and visitors alike.
The Battle of Trafalgar has a wooden theme running throughout, and dark green walls decorated with various posters of Brighton's live bands, naval pictures. They have a fabulous beer garden to the rear which is a great selling point for this venue.
Who knew there was such a fantastic beer garden this close to the centre?
The Battle of Trafalgar is also an ideal place to pop in for an evening meal on nights you just don't want to cook, and without breaking the bank.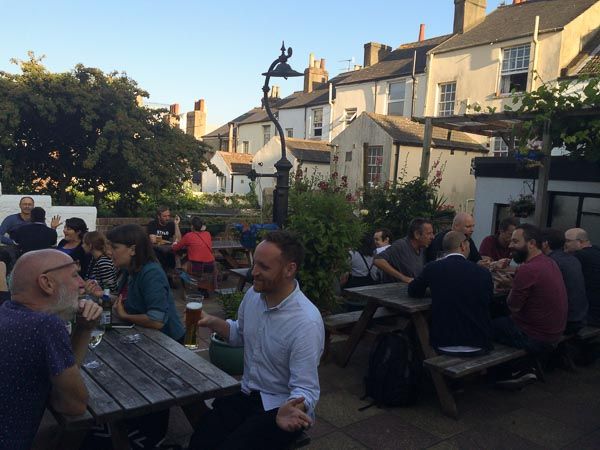 Post a Review