Burnt Orange: Indulgent grazing to get you fired up
The evocatively named Burnt Orange burst onto the Brighton scene in June 2021 at just the right moment: lockdown was ending, summer was (sort of) simmering, and our appetite for quality, professionally cooked food was boiling over. Few restaurants attract as much anticipation; word of mouth saw excited 'have you heard?' whispers which whipped up into joyous praise once the first few tables had been served.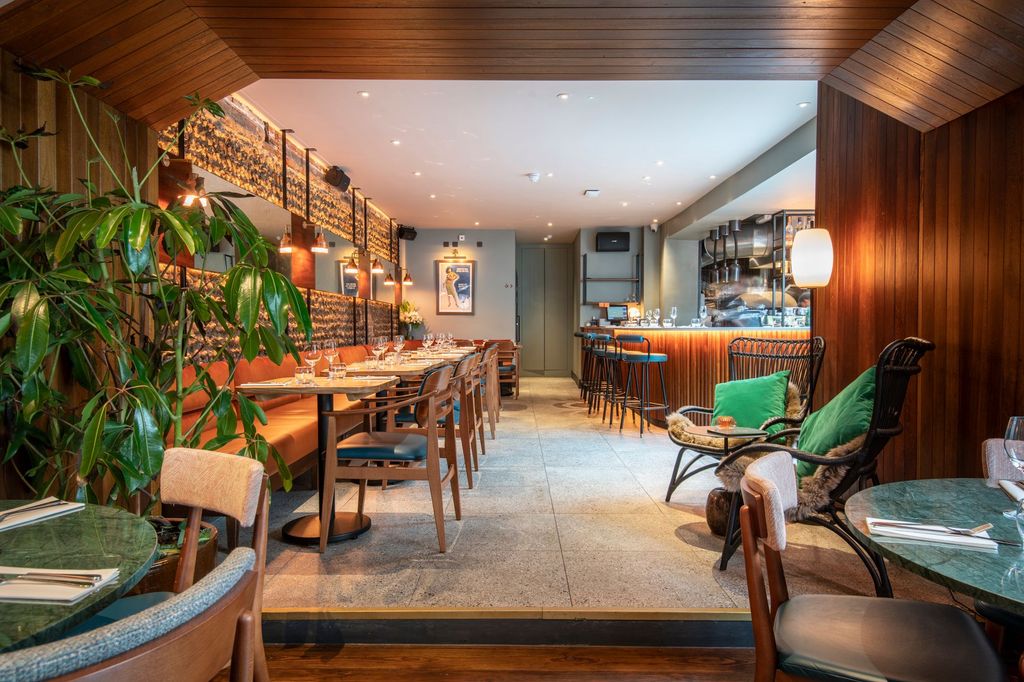 Renowned food critic Jay Rayner was speedily on the scene, praising its 'searing, smoking and flaming' expertise in his Guardian column. (As you might imagine, 'Burnt Orange' exists not just as an enticing name, but alludes to the fiery food-prep techniques.)
The restaurant says it understands that we're all keen to catch up with friends, so the menu is designed around social, grazing foods that are simple and flavour packed. And they're not wrong.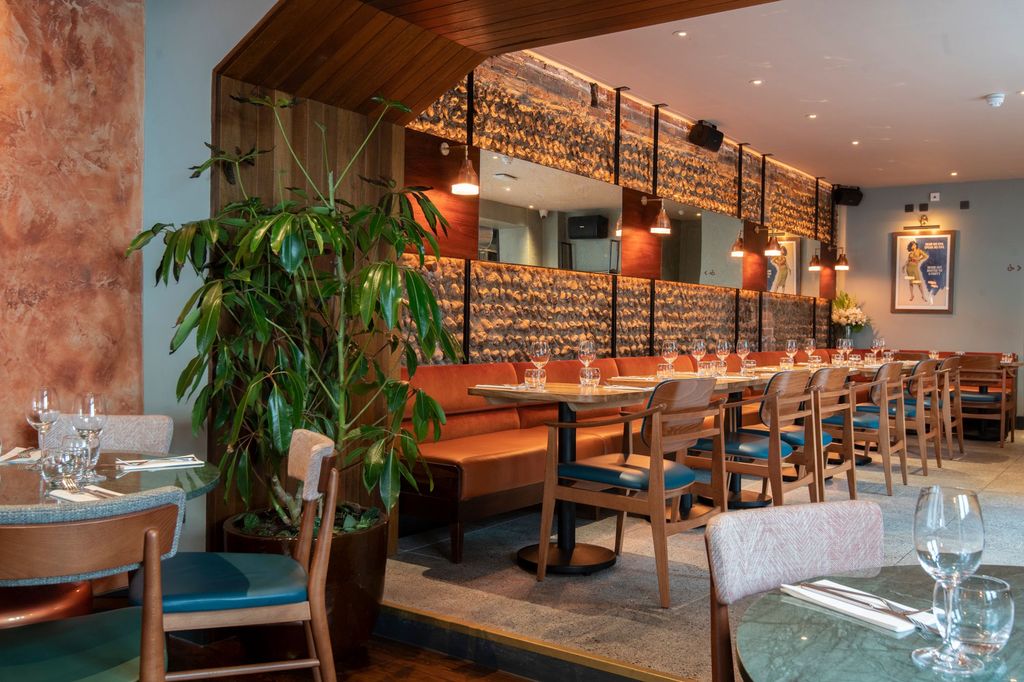 Cocktail heaven
Before we dived into the small plates selection, we kicked off with – what else? – the house Burnt Orange Martini. The orange peel is, of course, grilled and the zingy-yet-smoky flavour heightens the love. This is a venue that takes drinks as seriously as it does food: it is as much swanky cocktail bar as it is a divine eaterie. There's a feast of fresh, fabulous creations on offer, many with orange (naturally) but also lemon, mint, lime, elderflower, hibiscus and so on. On a sunny day, on the terrace, underneath the light-striped awning, you could be forgiven for thinking you were lunching on a far-flung riviera.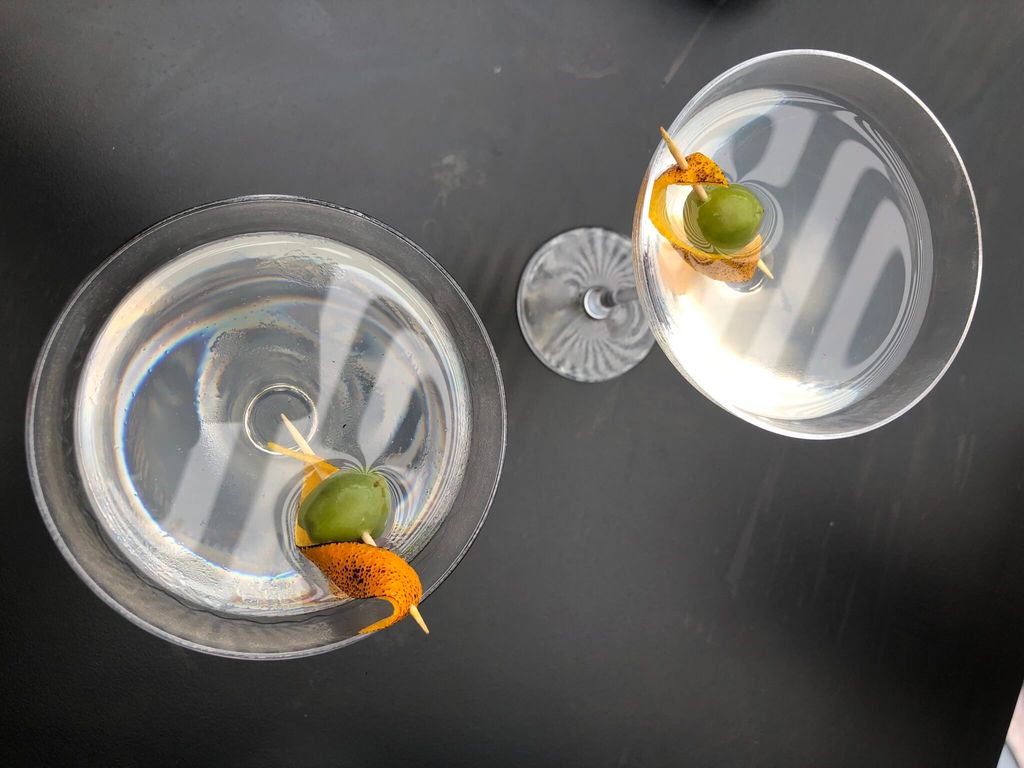 The plates
If our bellies were wells, we'd sample the lot. But we can only take so much deliciousness in one sitting. First up, the Crispy Smoked Lamb Shoulder Cigars with Padron Yoghurt. These rolled babies are outer-layer-crisp deliciousness with melt-in-the-mouth meat, matched with the light, cooling yoghurt (we also ordered the Padron Peppers with Persian Lime Salt as a sort-of side dish for this plate, perfectly fired to sweet, salty heaven).
The locally sourced Grilled Sussex Halloumi is up there with the best we've tasted, and the Wildflower Honey, Mint and Pinenuts add indulgent luxury. This is a steak-sized slab of squeakiness – a must-try in my book.
The Cumin Hummus with Spiced Hazelnuts is, keeping to a theme, made with fire-roasted garlic, resulting in a creamy hit of vampire-repelling chickpeas and a crunch of nuts, conjuring the wonders of Middle East cuisine at its best.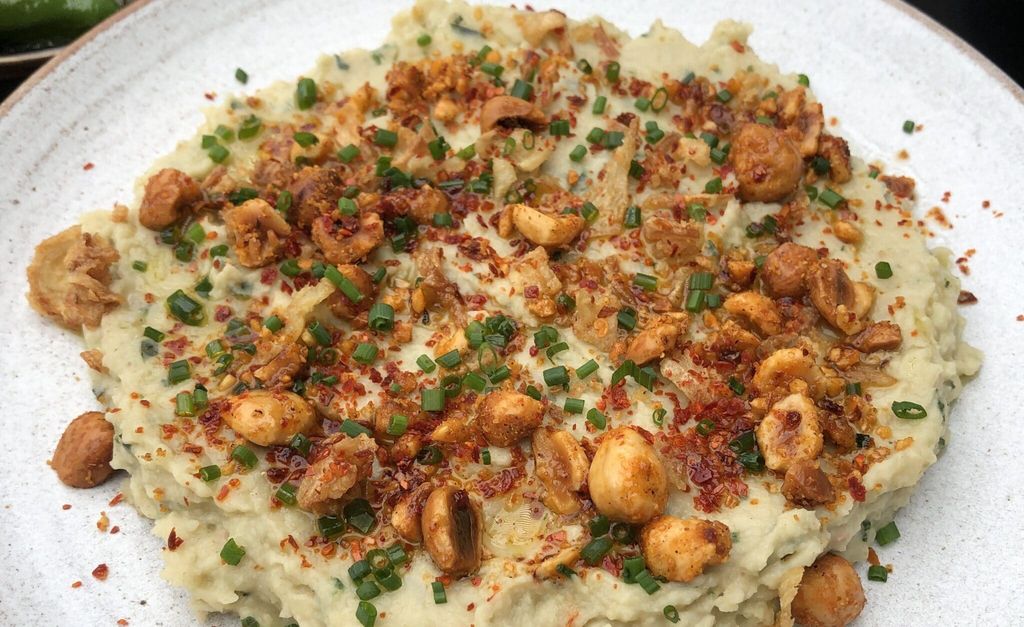 There's a host of fish and seafood options available – the Flamed Sea Bream is a favourite – and we opted for the Grilled Marinated Prawns with Summer Herb Zhug (a Yemenite Green Hot Sauce). They come shelled to lock in the flavour and get your fingers to work, and the evidence is there on your tongue: what a prawn. What a zing. We'll never use Marie Rose sauce again.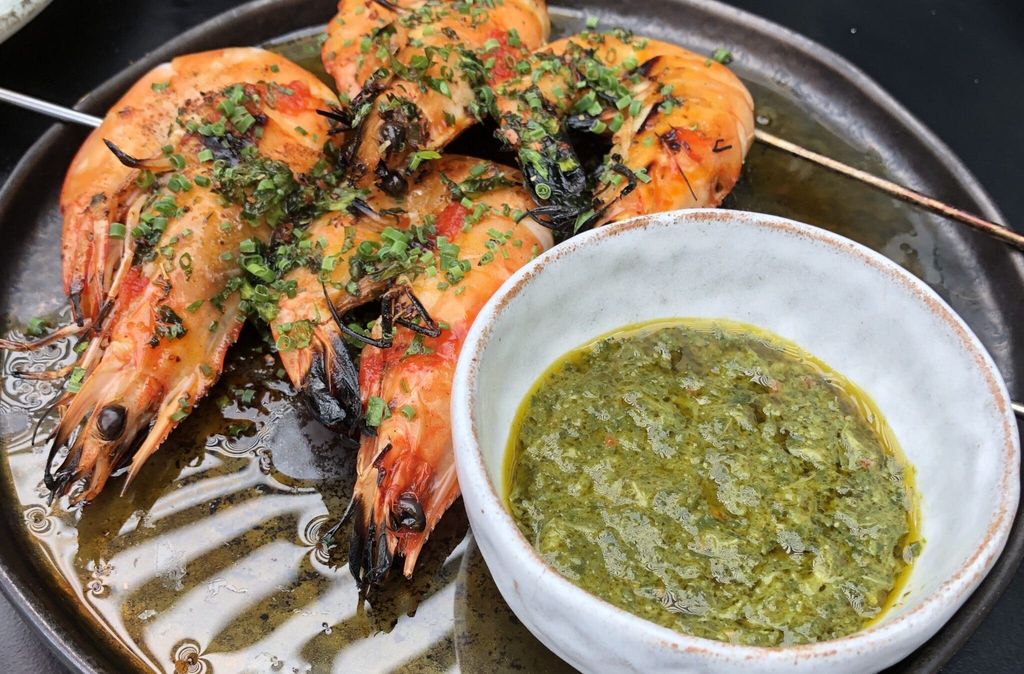 Smoked Miso Aubergine
We've given this dish its own sub-header.
This is because it's one of the most delicious things we've ever tasted. The sour cream is a luxurious base for the thick-cut square of soft, gooey aubergine smothered in miso stickiness and fresh pomegranate seeds, crispy onions and leaves. Each mouthful takes you on a journey of pure love.
I could eat this every day. It's unlike any aubergine creation we've tasted. A triumph.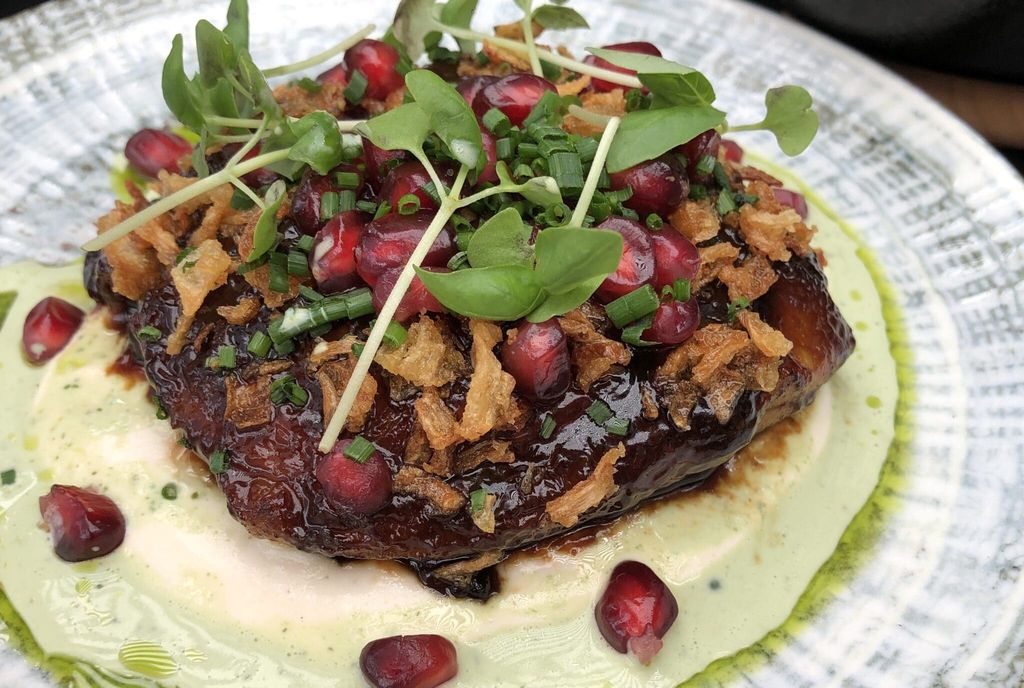 They do a dessert cocktail. Yes, really.
We don't really want to leave. The décor is so nice and the team so friendly that we joke about moving in (the nervous chuckle was a polite NO). So, we order the Sparkling Sorbet to stay a bit longer, made with Grey Goose L'Orange, Cointreau, Elderflower Cordial, Prosecco, with a plop of Lemon Sorbet dunked in to absorb it all.
This is a smart move: it utterly cleanses the palette of the smoky, hot and spicy richness of the dishes and delights to ensure you leave with a smile on your face. But we would have, anyway.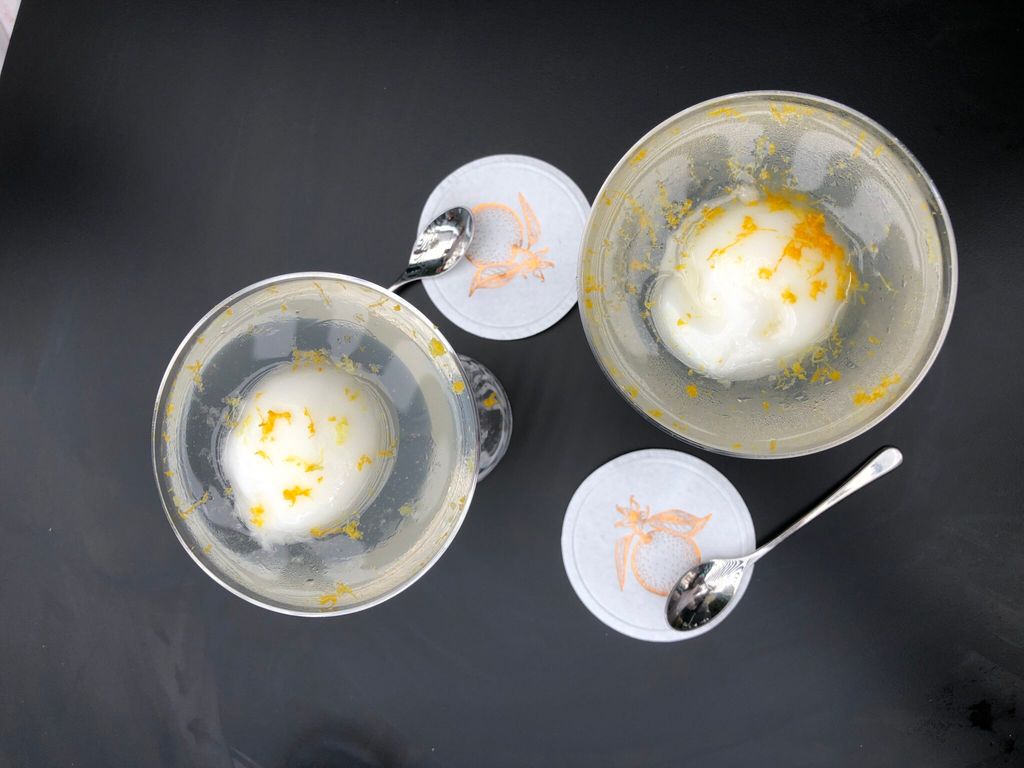 Word is, word is out. Book early and get yourself inside. This is one of Brighton's best.