Restaurants Brighton guide to
Celebrate Negroni Week – September 18th – 24th
In celebration of Negroni Week, Restaurants Brighton has chosen The Smoked Negroni as September's Cocktail of the Month. 
Explore our selection of Brighton Negroni offers for this week and treat yourself to some fantastic options for this classic Italian gin-based aperitif. Remember, it's best enjoyed stirred, not shaken, to savour the full depth of flavours in this incredible cocktail.
Have a fantastic Negroni week in Brighton, and don't forget to check out our Brighton cocktail bar page, or the BRAVO best cocktails winners for even more delightful libations.
The Nearly Negroni at Terre a Terre
Explore the captivating world of Terre a Terre in Brighton, where innovation meets tradition with their vegan and organic Negroni, 'The Nearly Negroni.' Crafted with Organic Dry London Gin, Amaro liqueur, and Sweet Vermouth, it's a harmonious blend of herbal and balanced flavors. A few drops of Peychaud Bitters add depth, while the finishing touch of an orange twist and bay leaf garnish elevates this classic cocktail to a whole new level.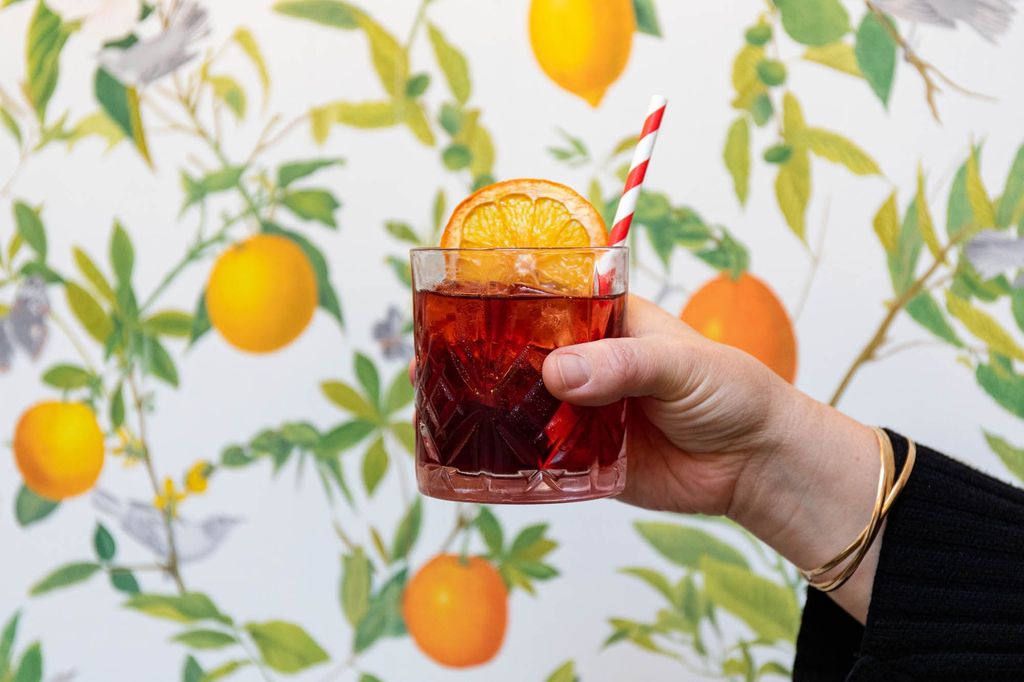 Pesca Trattoria 
Celebrate Negroni Week at Pesca Trattoria in Hove! From Wednesday to Sunday, indulge in their delightful Negroni offer for just £8. Choose from the classic Negroni, the refreshing Sbagliato, or the zesty Negroni Sour. Visit Pesca this week to savour these iconic cocktails and elevate your dining experience.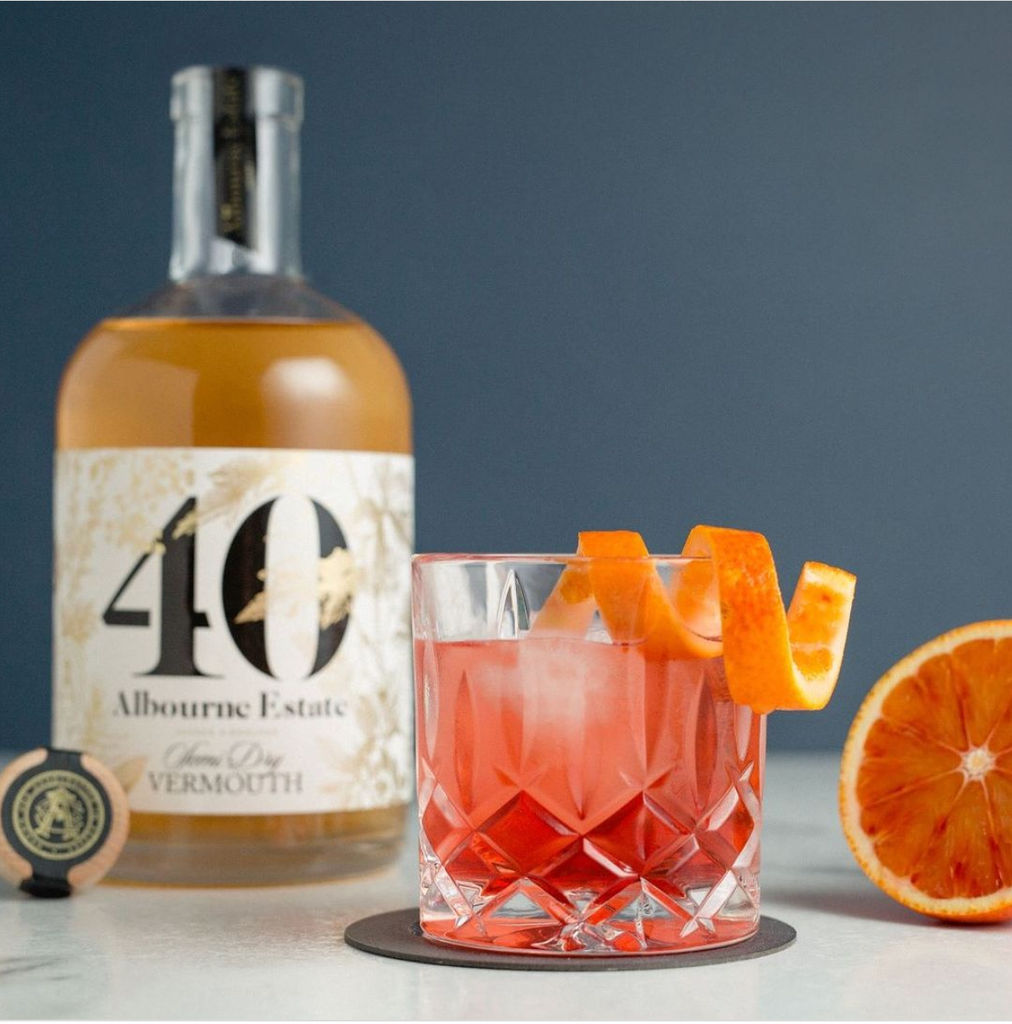 Albourne Estate – English inspired twist
Albourne Estate is inviting you to celebrate Negroni Week with an English-inspired twist. Discover the magic of their Semi-Dry English Vermouth, aptly named '40' for the 40 botanicals that create its complexity. Try their special recipe: 50ml of 40 Vermouth, 25ml of local Gin, and 25ml of Campari, all lovingly stirred over ice. Garnish with a twist of lemon or orange zest, and savour the moment.
Visit their website to purchase this exceptional Vermouth and elevate your Negroni experience.
50% off at Curds and Whey
Served at Curds and Whey in Hove, and downstairs at their wondrous Speakeasy Bar, you can enjoy this smokey classic at 50% off if you quote 'bootlegger' when booking. The offer is available from Friday 15th to Sunday 24th and the Speakeasy is open on Friday and Saturday evenings for cocktails.
‍
The Smoked Negroni
‍
25ml House smoked gin
25ml Antica Formula Vermouth
25ml Campari
‍
Stir and serve over ice with a slice of orange peel. The cocktail is topped with cherry wood smoke which accentuates the Negroni flavours and creates spectacular drama.
‍
"Negroni Hour" at Fourth & Church
Join Fourth and Church at their bar counter for an hour, where you can order their Signature Negroni or one of their special Negronis of the week and enjoy it with a complimentary tapa.
Please note that phone booking is required, and one-hour slots are available for sitting at the bar. Just mention "Negroni Hour" when you book. It's worth noting that Fourth and Church boasts an award-winning team and recently secured the top spot for the best wine list in this year's BRAVO awards.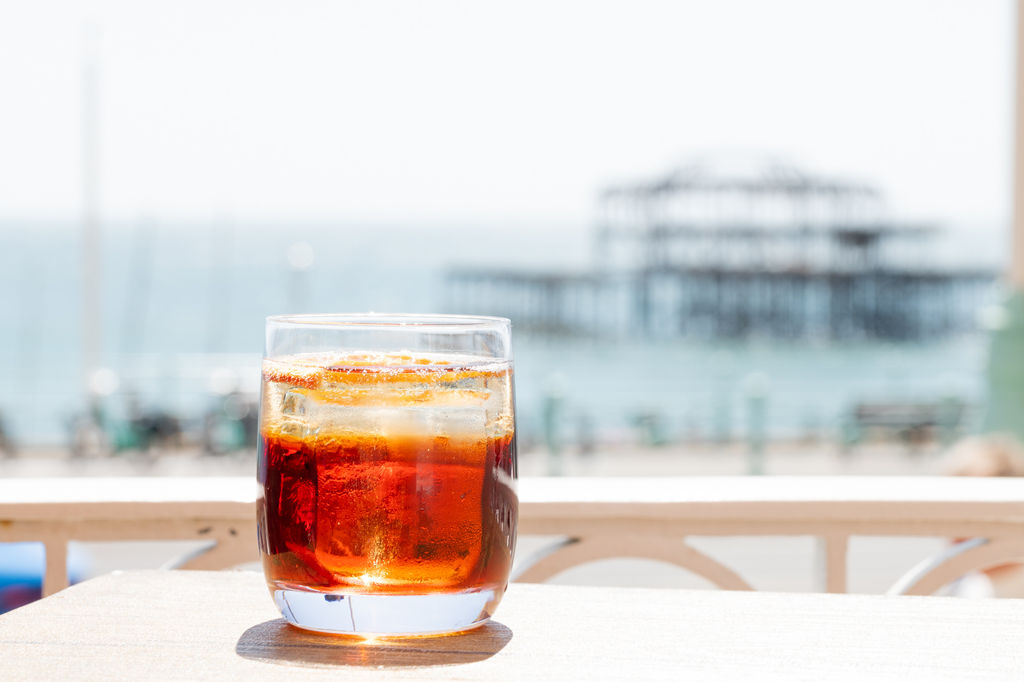 The Metropole Bar
Get two Negronis for £20 at the Brighton Metropole Bar by Doubletree. Situated along Brighton's picturesque seafront, you can enjoy your Negronis with views overlooking the historic West Pier.
It's the perfect spot for indulging in decadent Negronis within the iconic setting of one of Brighton's well-known hotels.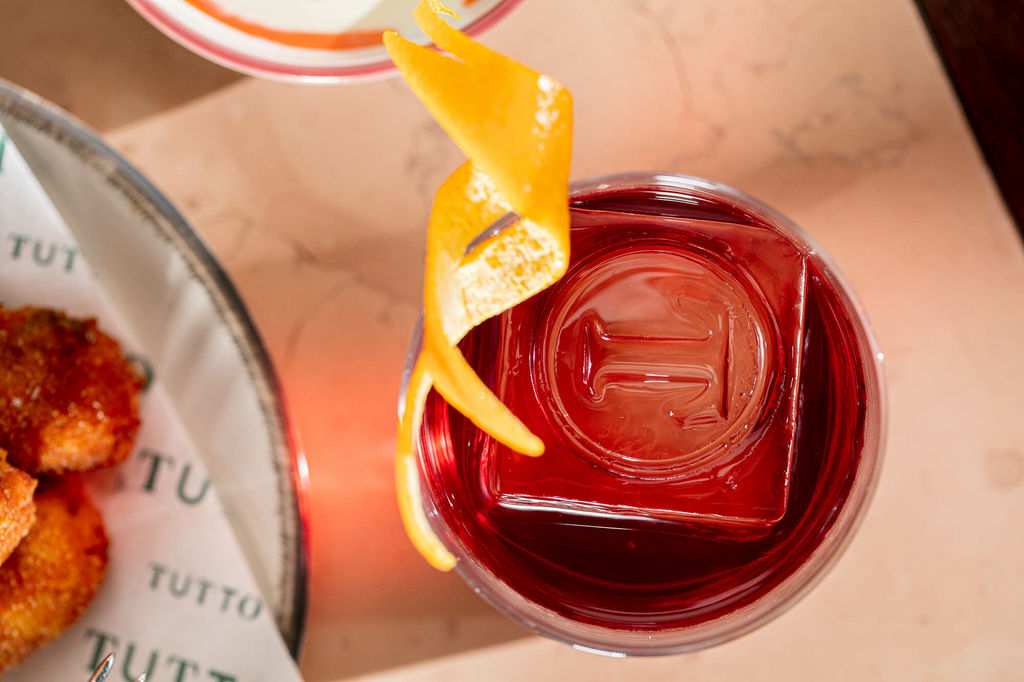 The Tutto Selection | Bellissimo!
Indulge in the perfect aperitivo experience at Tutto Italian restaurant in Brighton with their selection of four delightful Negronis:
Negroni Bianco 
Gin 77, Luxardo Bianco, Cocchi Americano, Lemon Bitters
Boulevardier 
Woodford Reserve, Campari, Antica Formula, Whiskey Barrel Bitters
Negroni Frizzante
Gin 77, Antica Formula, Blood Orange Soda
Café Negroni 
Gin 77, Campari, Antica Formula, Café Borgetti
Each one promises a unique twist on the classic Negroni, so you can savour a different flavour with every visit. Cheers!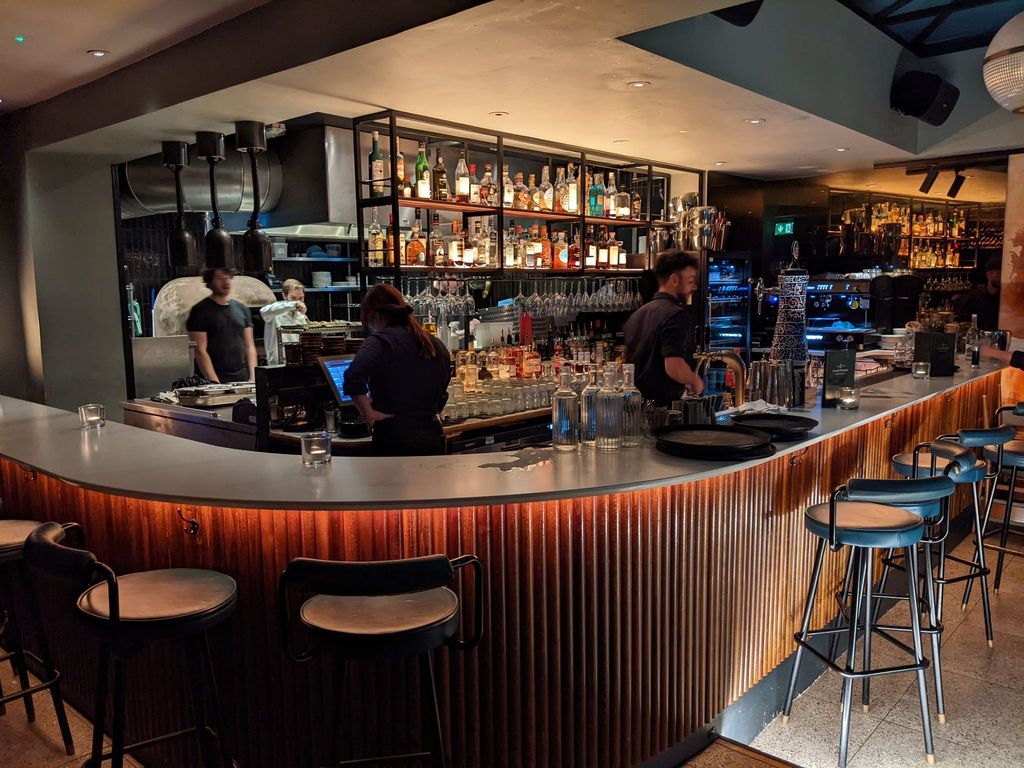 Burnt Orange | The Ruby Negroni
Indulge in a delightful Negroni experience this week at Brighton's beloved restaurant, Burnt Orange. As a two-time winner of the Best Restaurant in Brighton award at the BRAVO awards, their expertise shines through in their 'Ruby Negroni.' This signature creation combines Salcombe Gin, Campari, Port, Raspberry Syrup, and Prosecco Millesimato, offering a unique twist on the classic Negroni. Enjoy a taste of excellence at this acclaimed establishment.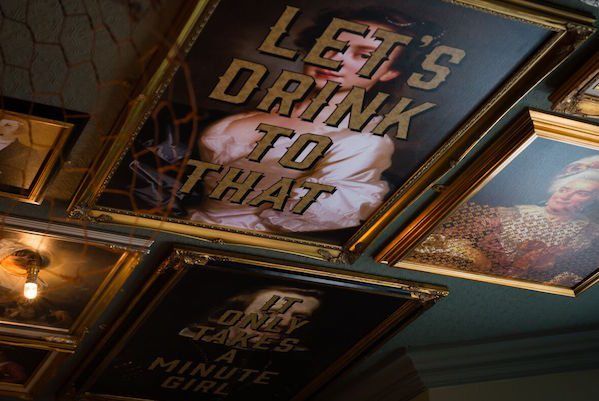 The Better Half | Bitter and Boozy
Enjoy the classic Negroni at one of Hove's beloved pubs, The Better Half, and explore their brand new cocktail menu.
Their Negroni is expertly crafted with a harmonious blend of gin, Vermouth, and Campari, delivering the perfect balance of sweetness, herbaceous notes, bitterness, and that delightful boozy kick. It's a must-try for cocktail enthusiasts in Hove. Cheers!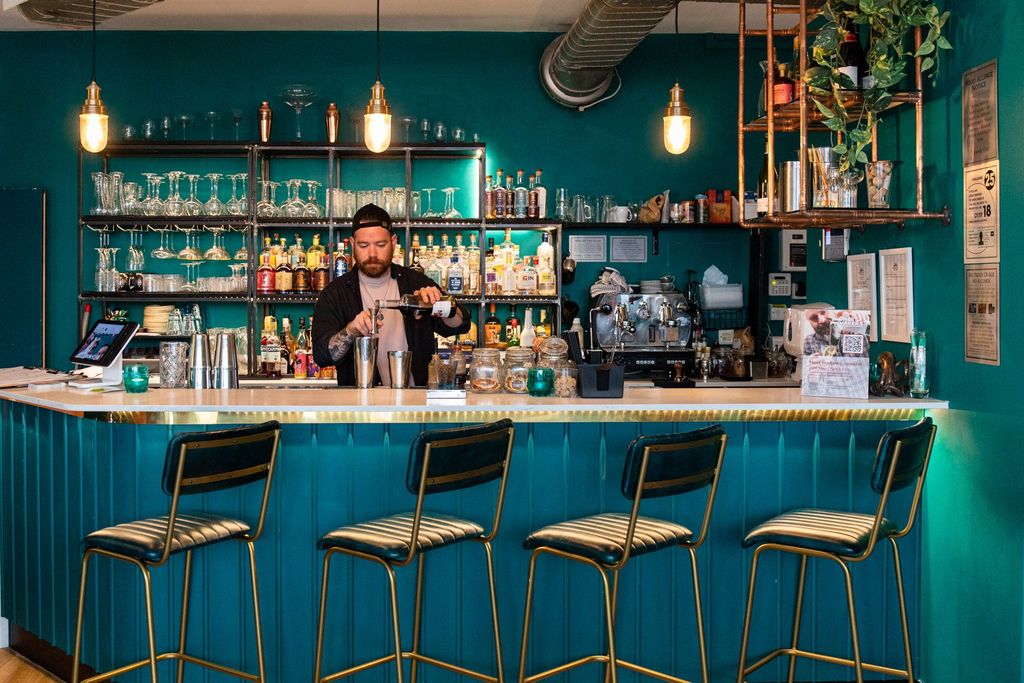 The Brighton Cocktail Company
Experience the essence of Negroni Week at the Brighton Cocktail Company, situated in Seven Dials. Indulge in their classic Negroni, crafted with gin, Campari, and sweet vermouth. For an added treat, enjoy their daily happy hour from 4pm to 7pm, where you can enjoy two cocktails for just £16.
Elevate your visit by embarking on their Gin tasting flight, making your Negroni experience even more special.