Foraging at Restaurant Interlude
Michelin star Restaurant Interlude is set in the heart of 240-acre Grade I listed Leonardslee Lakes and Gardens. Foraged ingredients provide a key element in the restaurant's twenty-plus course tasting menu. The land and the history of Leonardslee provide a story to the menu and highlights the beauty of what can be accomplished when we work with understanding and in harmony with the land.
We met up with Executive Chef Jean Delport who took us on a tour of the gardens, gathering wild ingredients as we went and learning about the history of the estate. We then got a look behind the scenes in the Interlude kitchen as Jean prepared for us two 'snacks' from our foraged ingredients:
bracken fiddleheads, burnt butter and pine
foraged estate salad, charcoal, Exmoor caviar, beef lardo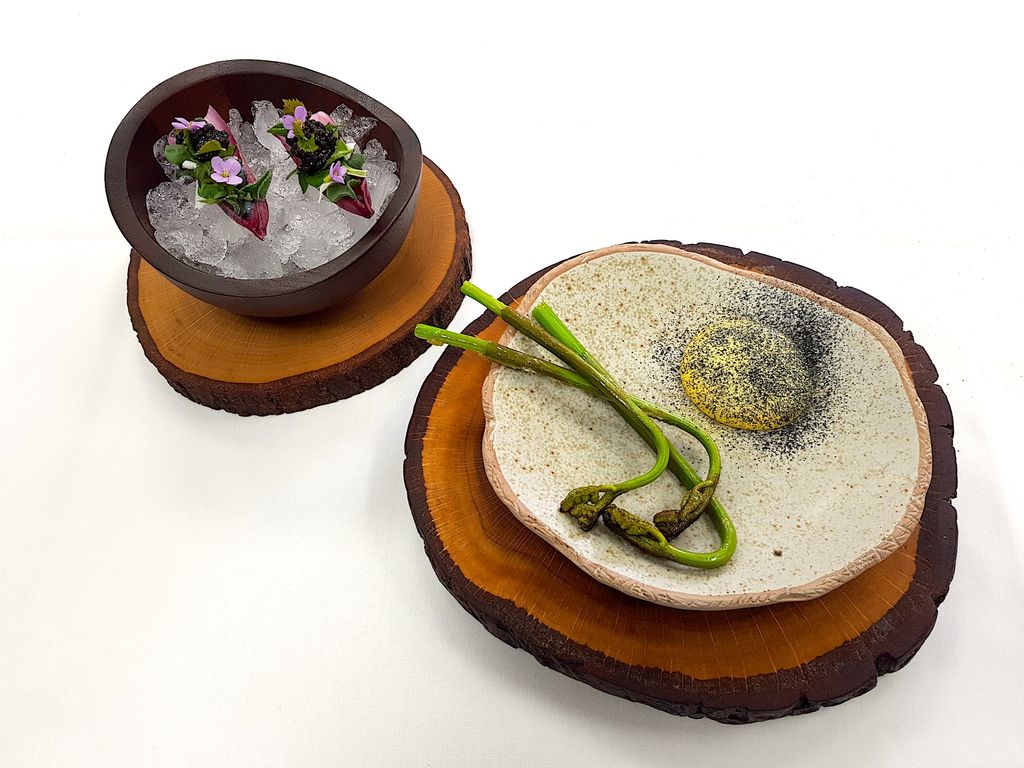 Executive Chef Jean Delport
Arriving at Leonardslee in 2018, Jean originates from South Africa. He was intrigued by the different landscape and its capacity to provide ingredients for the new restaurant and so set about learning and experimenting with the surrounding wild harvest. In 2019, within a year of opening, Jean and the Interlude team earned a Michelin star, which is considered the gold standard of the restaurant industry.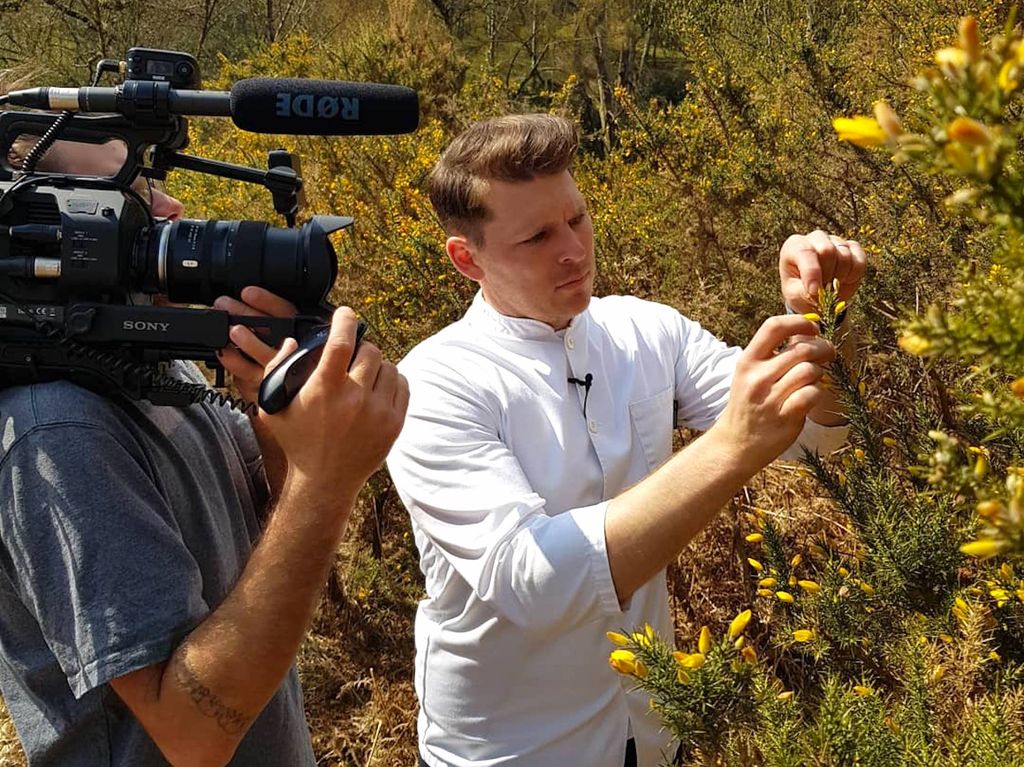 Jean and his team of chefs take weekly trips out into the gardens to see what is coming into season and then allowing this to inform the menu. As such, there is an element of impulse in the tasting menu, something that may only appear in a dish for a few days or weeks. Jean tells us that wild ingredients are volatile, their flavour and intensity determined by the seasons and many other subtle factors, so dishes can contain something that can only ever exist in that moment.
Foraging throughout the year
The menu at Interlude will always feature elements from the grounds, be it foraged plants, honey from their own bees (kept surrounded by wild heather to give the honey a distinct subtle flavour) or eggs from their own chickens. Preservation also plays a key role, using traditional and natural methods ingredients take on new character and flavour as they marinade, pickle, cure and smoke. This also ensures ingredients from the estate are available throughout the year, including the fallow months of late winter.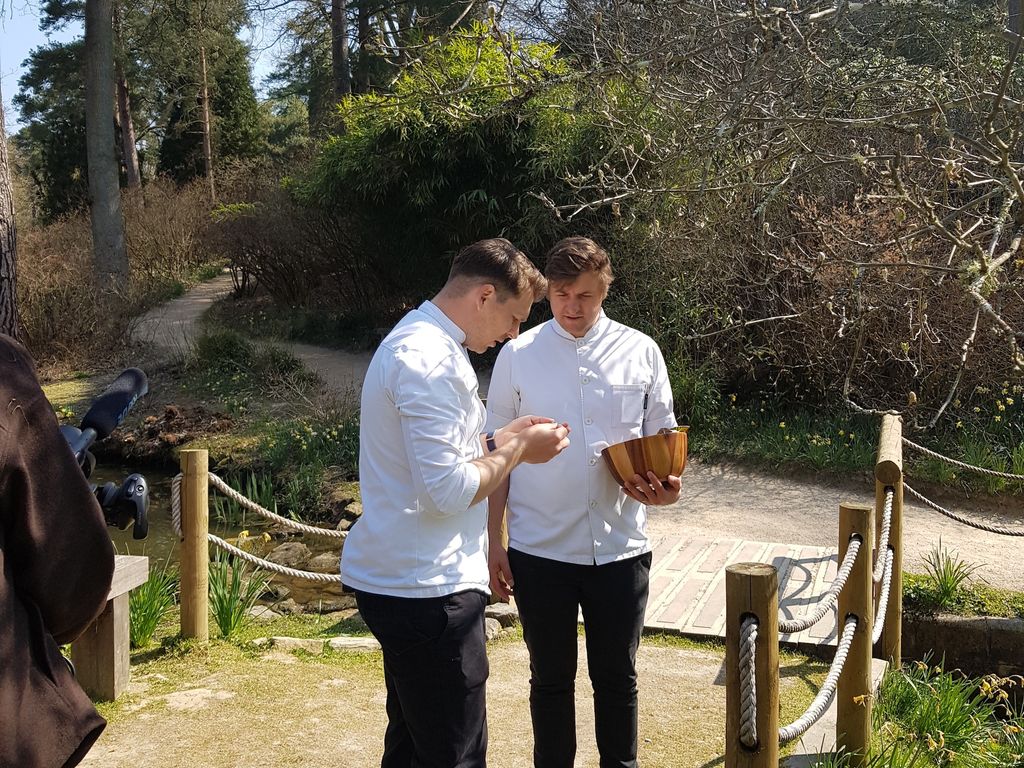 Discover the menu at Restaurant Interlude and the Leonardslee Lakes and Gardens.