Donatello Brighton – Italian restaurant and pizzeria
Donatello is one of Brighton's longest standing Brighton Italian restaurants, opening over 30 years ago in the heart of the iconic Lanes. It has remained an independent restaurant and has become a Brighton institution for hearty, real Italian dishes and outstanding Brighton pizza.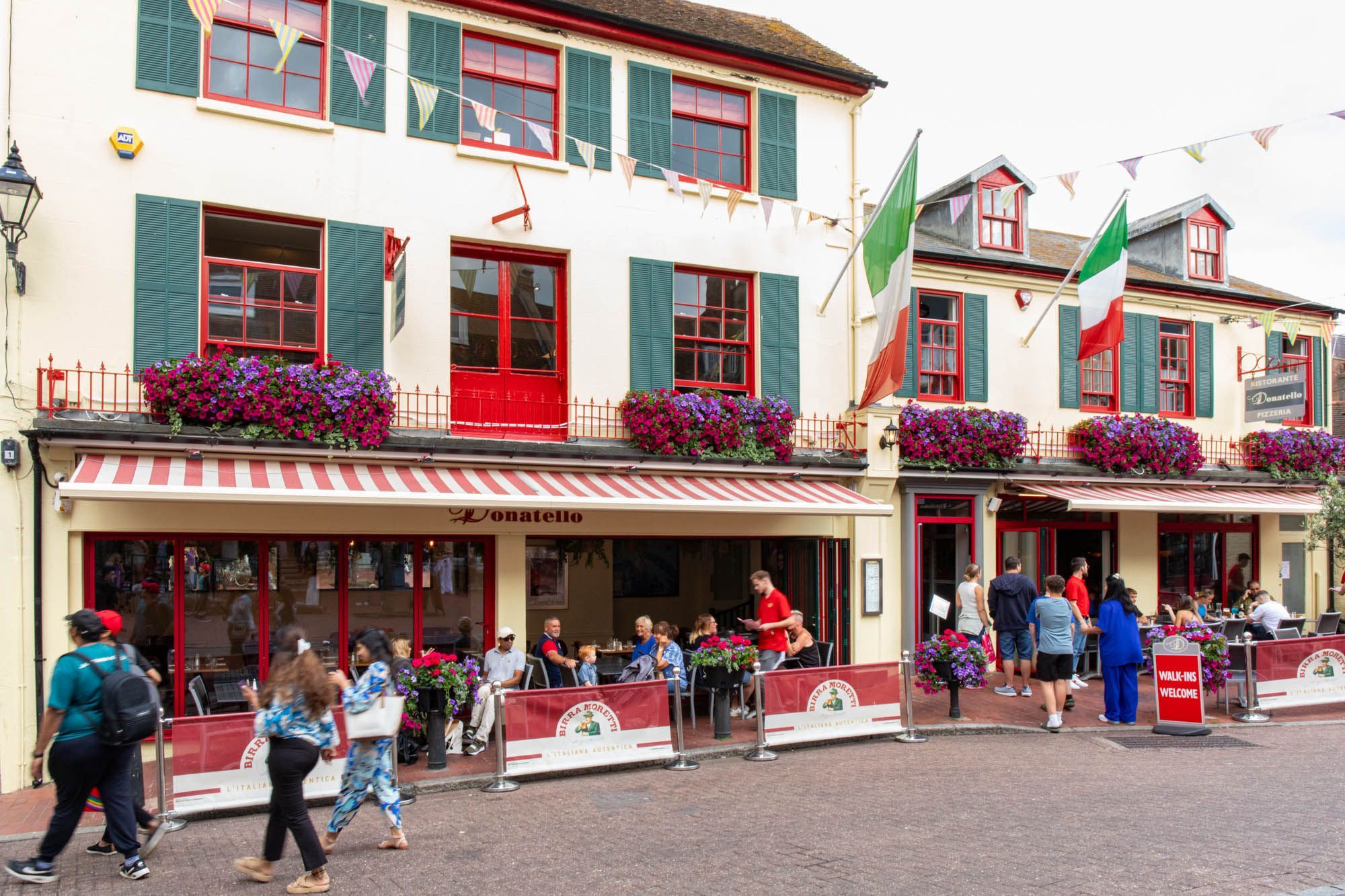 Family run
Donatello is a family-run business that employs nearly 100 local Brighton industry staff. The Brighton pizza restaurant prides themselves on their authentic family Italian spirit which radiates from both the staff and the atmosphere at Donatello.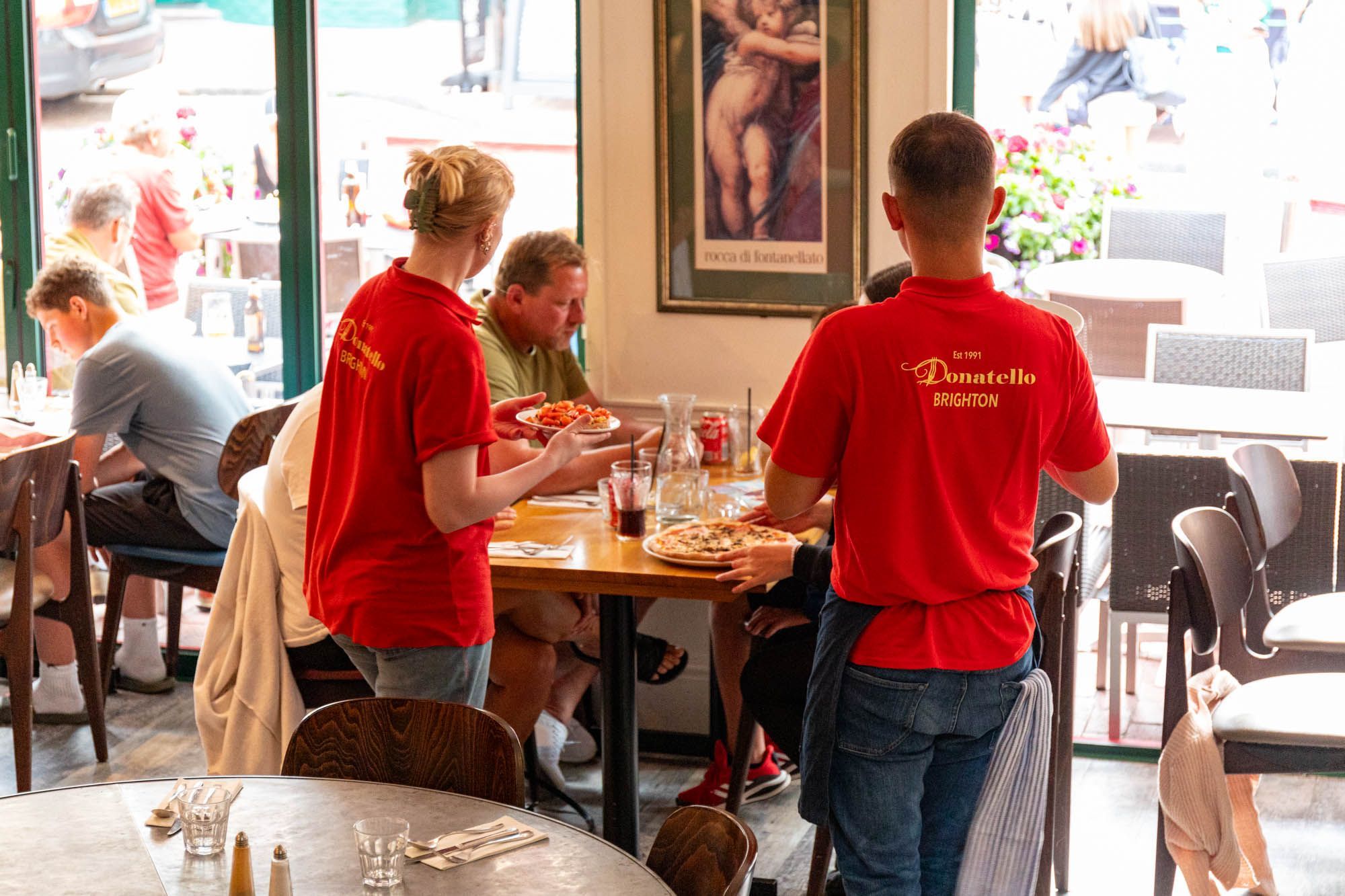 In 2020 Donatello won the Brighton Restaurant Award for Brighton's most Family Friendly restaurant in; a vote made by families for families and won by a family!
Quality is key at Donatello Brighton
Diners visit Donatello for many reasons, and consistency of quality is one of them. From the food to the drinks and service, this venue remains the market leader in town for reliability. Authentic, well-priced and expertly cooked Italian dishes are served to guests with friendly and approachable service. This seems to be the winning formula for building a reputation on the foodie scene in town as this is where to eat in Brighton.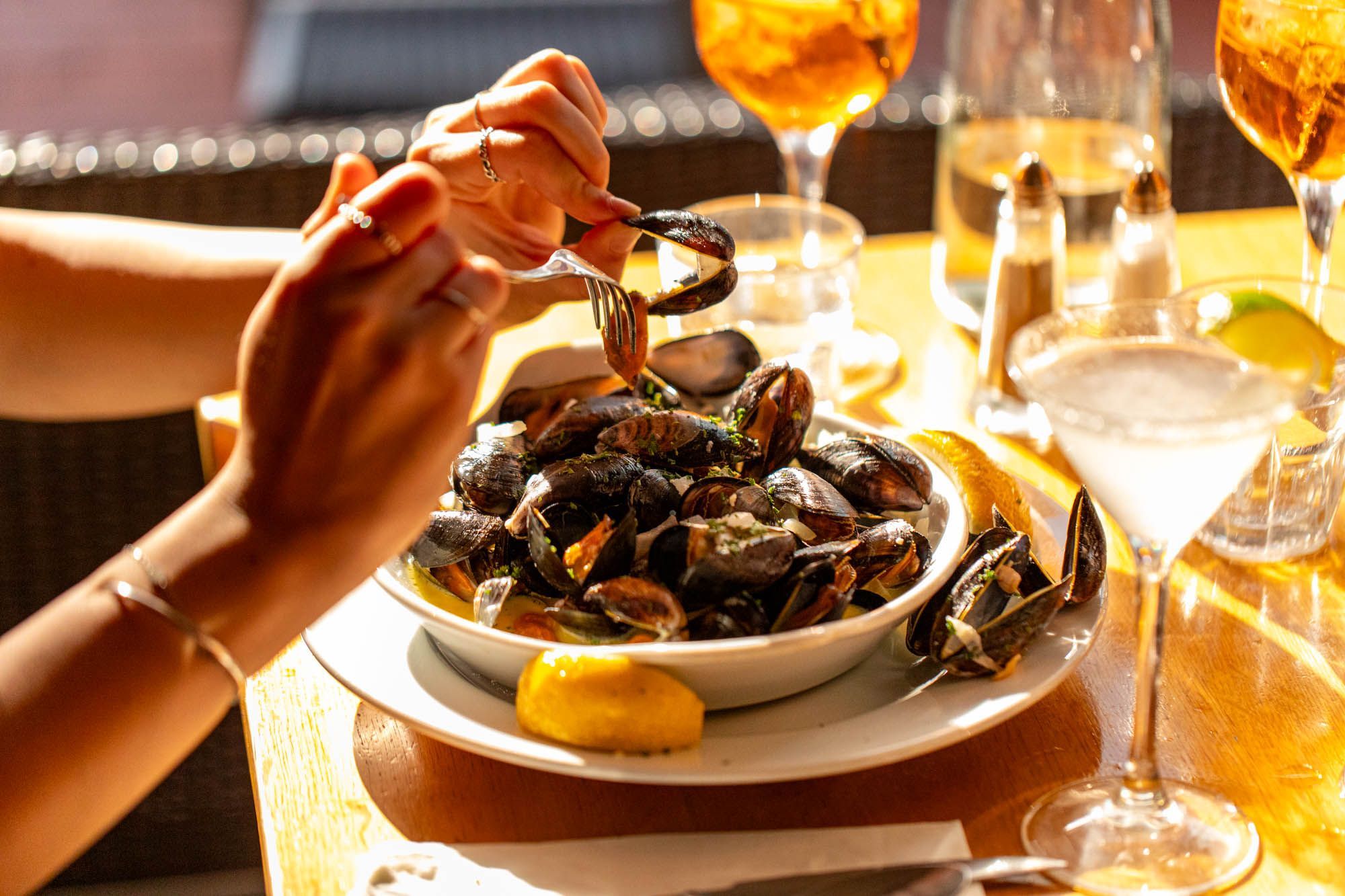 Central Lanes location
Perfectly located, Donatello sits within the heart of the Lanes. Whether it be for a bite to eat after a long shopping trip, for an aperitif in true Mediterranean style in Brighton's summer heat or for a long Italian feast with friends and family, Donatello really does offer something for everybody. Seating up to 300 people, this is also a brilliant venue for events and gatherings, with pre-order menus available for ease if needed.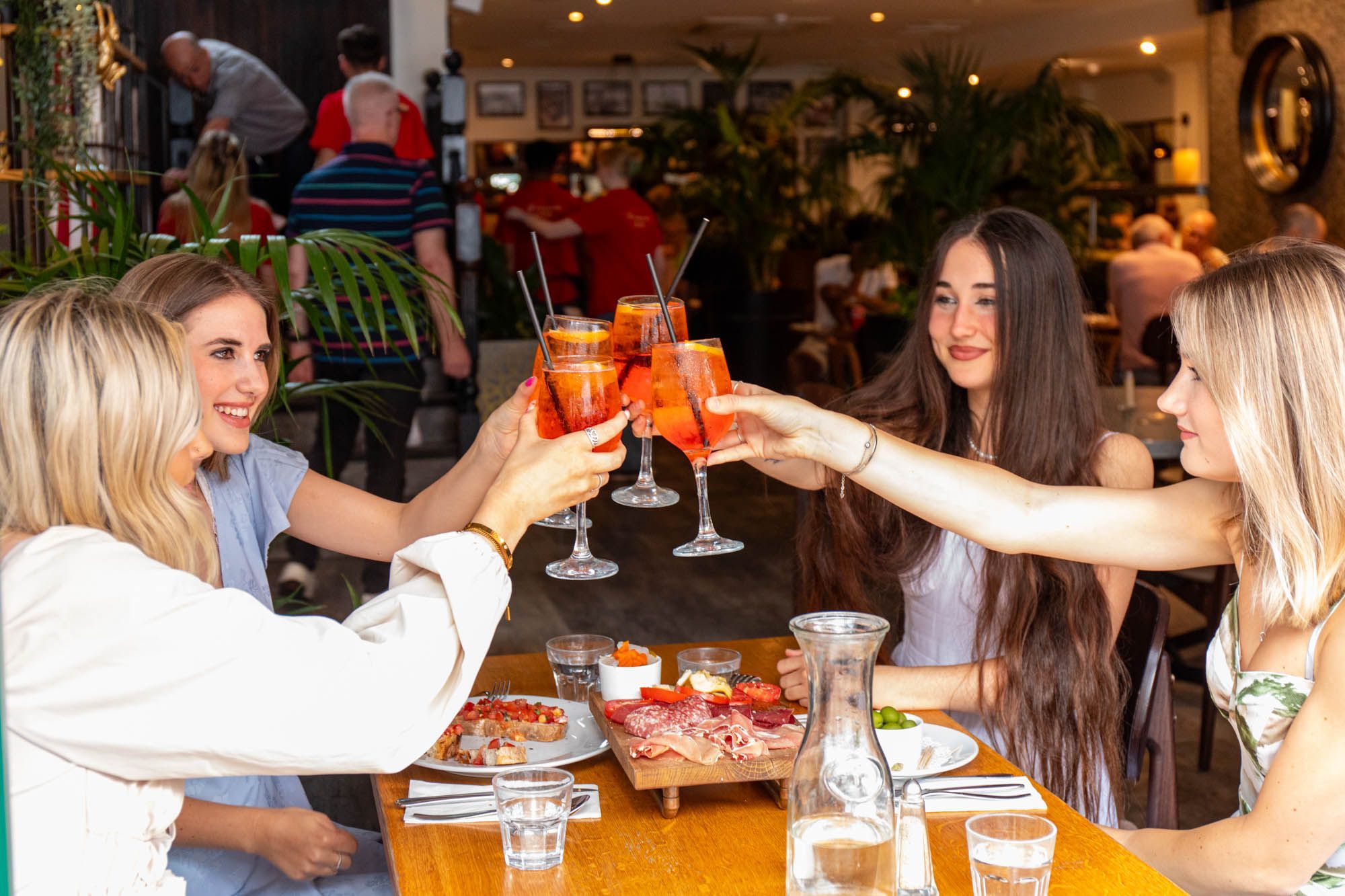 Dining on a budget
Donatello is also a fantastic option for dining on a budget, with prices beginning at just £10.95 for two courses (we're looking at you, students!). No skimping on quality is in sight though, as deliciously fresh Italian ingredients make up the dishes on any menu options with the same love, care and attention invested into every plate of food served.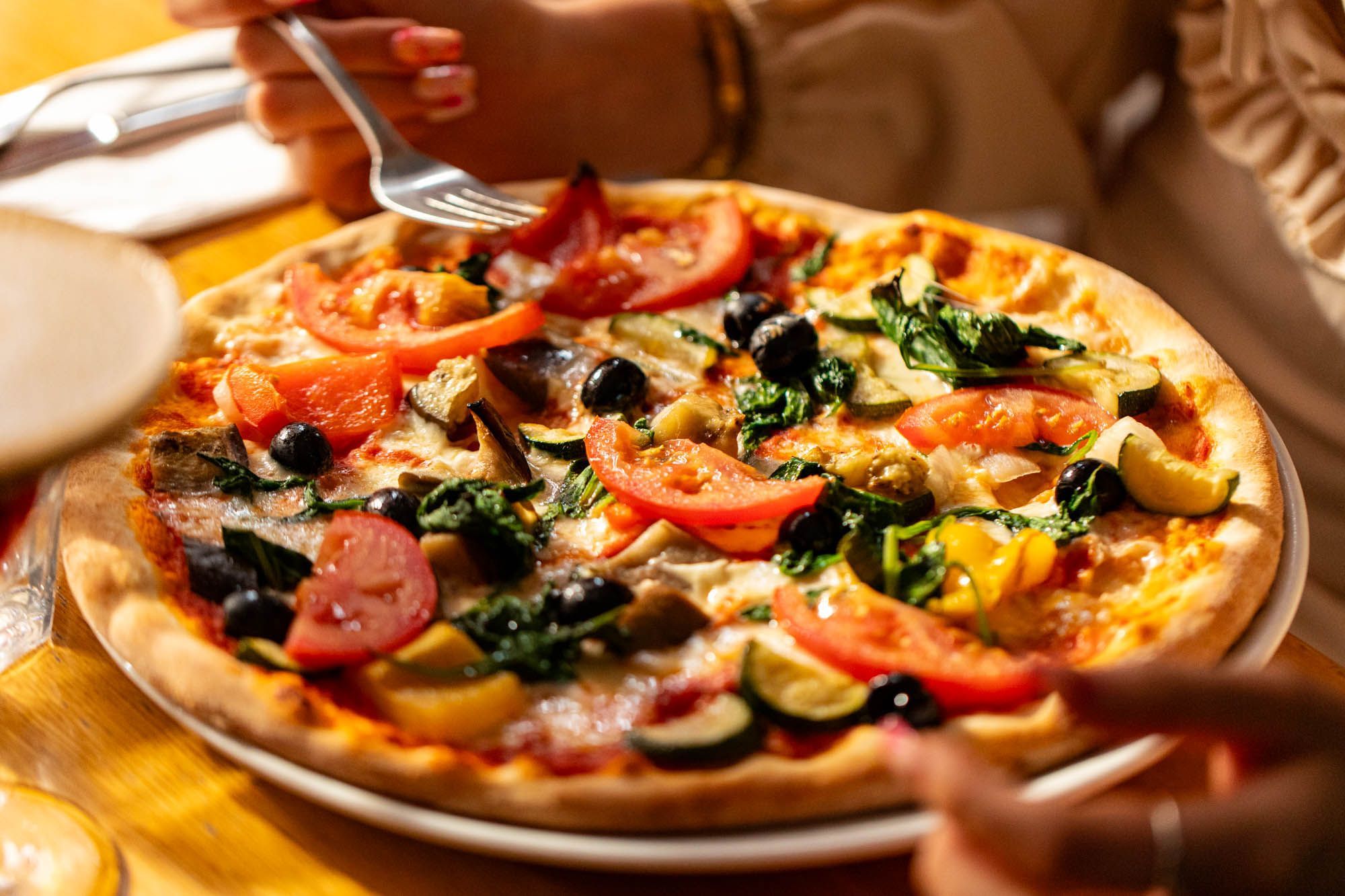 From summer to winter
The menu is split into sections meaning choices are easier to make, given the whole menu sounds divine. We love the sound of antipasti on the roof terrace during the summer months, washed down with a brilliant Aperol Spritz, and during the colder days enjoy an expertly cooked Brighton pizza with a glass of Valpolicella 'La Scala'.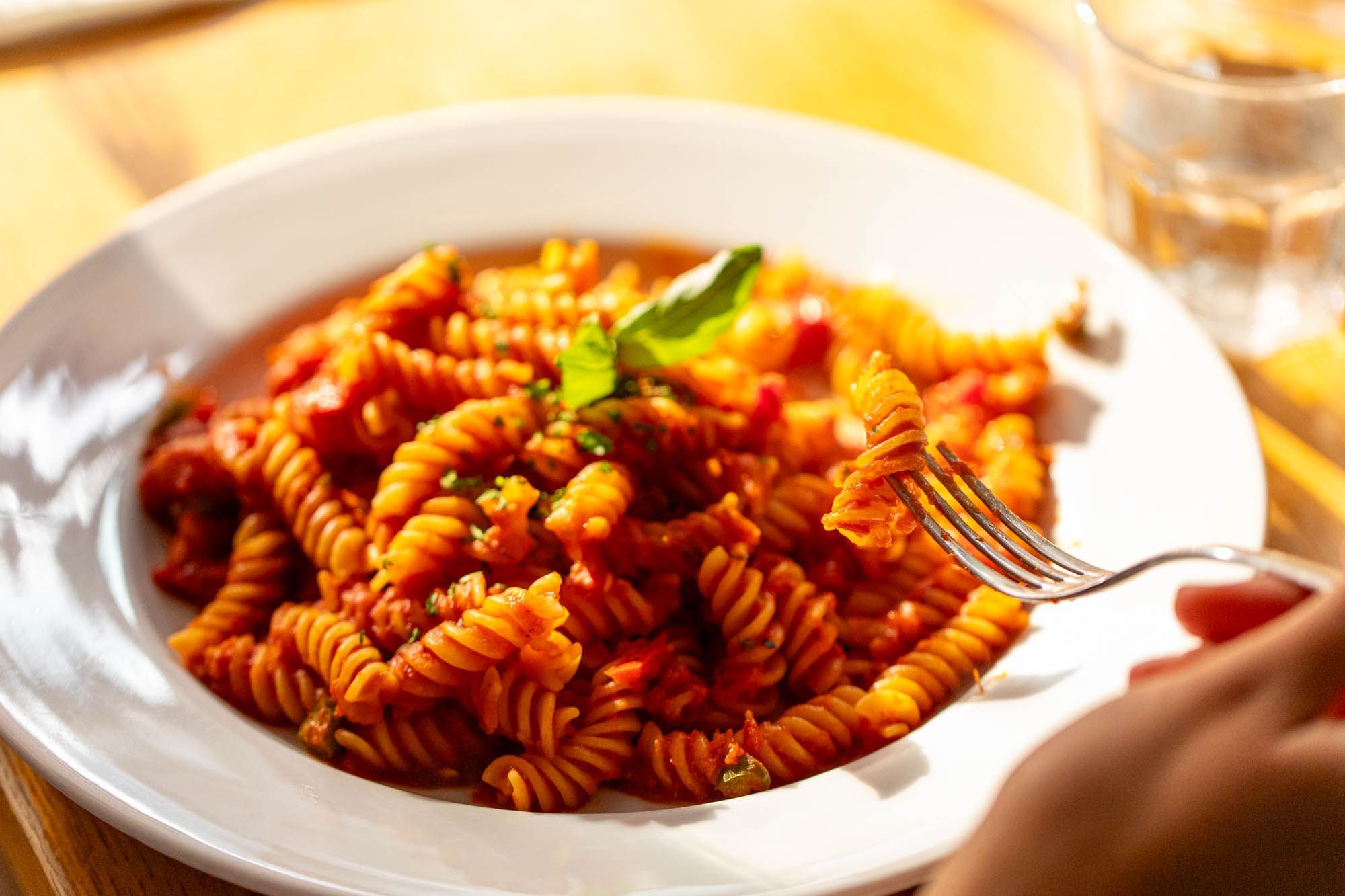 Italian wine list – Donatello Brighton
Donatello Brighton pride themselves on their all-Italian wine list sourced by experts and award-winning company 'EuroWines'. Sit back and enjoy a glass of something delicious, transporting you to the South Coast of Italy while you devour a plate of Bruschetta with no guilt in the slightest. Discover what our ladies thought about the whole Donatello experience on their ladies night out at Donatello.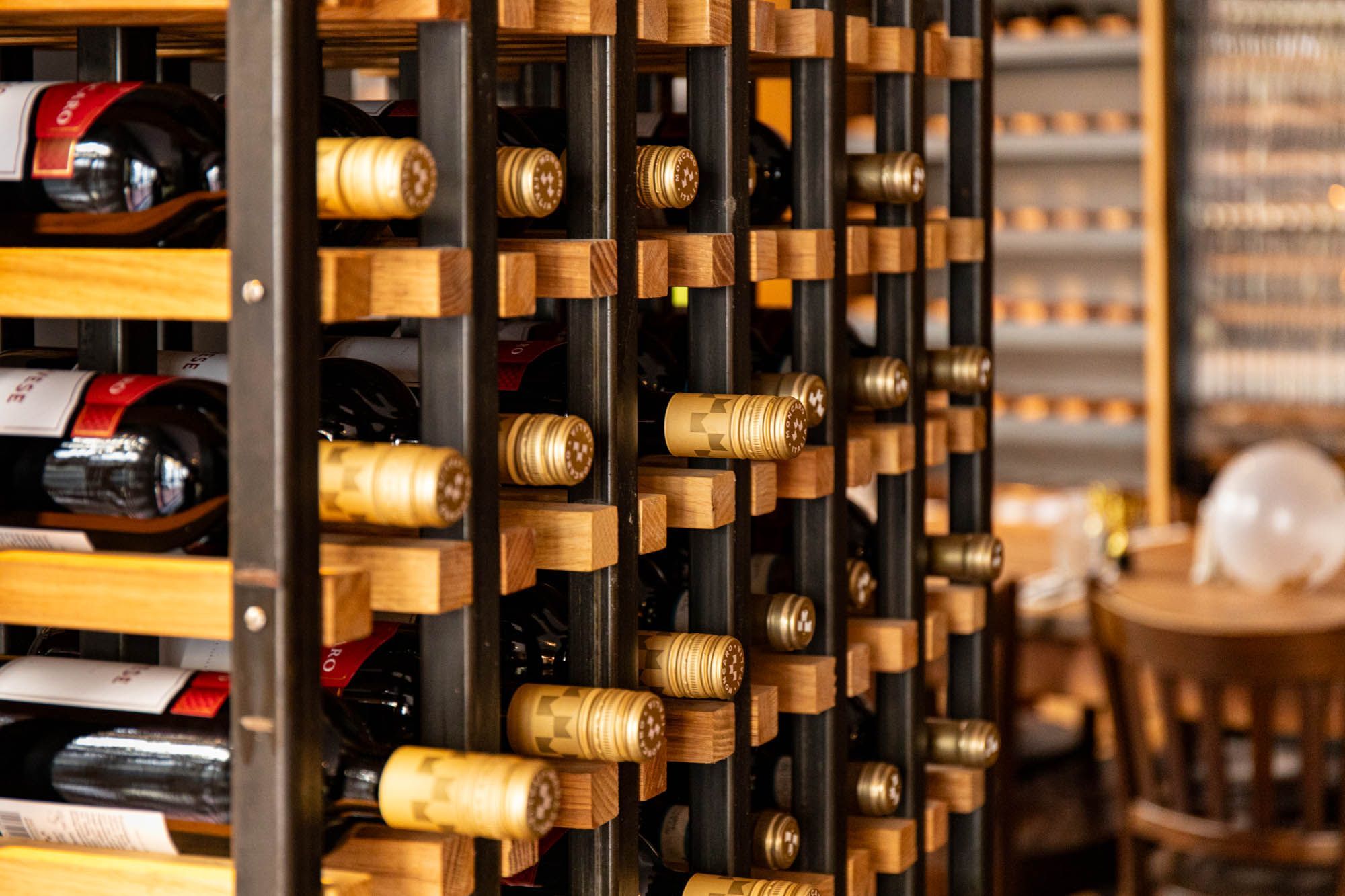 Private parties, weddings and corporate's
Due to its size, this Brighton restaurant is also brilliant for corporate events, private parties and weddings. Pre order menus are available to choose from, as well as different room hire options depending on how many people the event needs to cater for.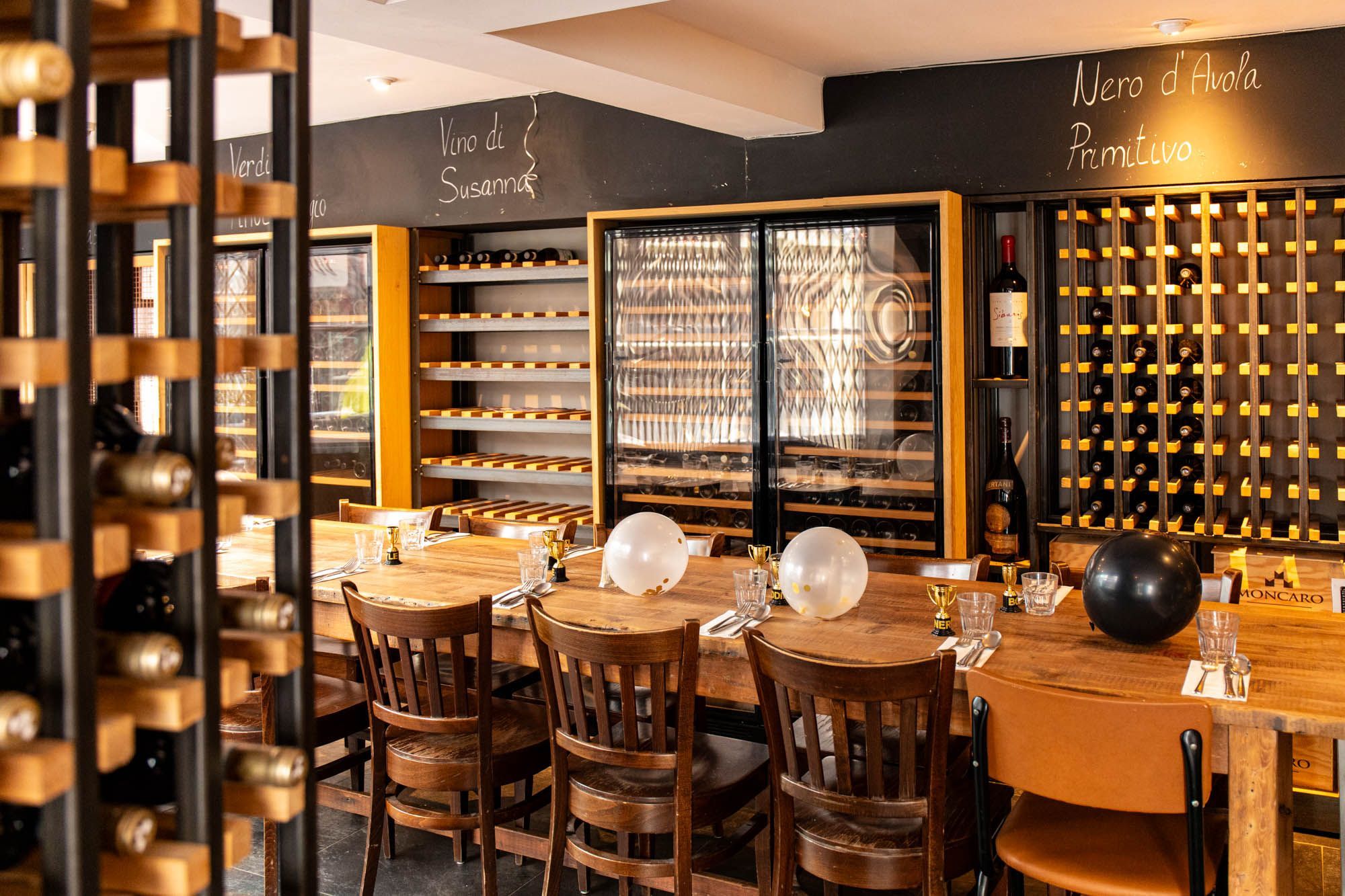 Supporting the community – Donatello Brighton
A strong ethos at Donatello Brighton is supporting the local community. The venue works with local charities and community organisations, as well as sponsoring local football teams, school departments, universities and the arts. Another reason to love this Brighton restaurant.