The Greekbream
We chat to Alexandros Tzimos, head chef at Nostos restaurant in Hove, as he shows us how to make their delicious Greekbream dish – whole sea bream baked in a salt crust. This traditional Mediterranean recipe dates back to 330 BCE.
Iconic Greek cuisine at Nostos
The interior at Nostos is modern and bright, and is located on Holland Road in Hove which makes it the perfect location for all foodies in both Brighton and Hove!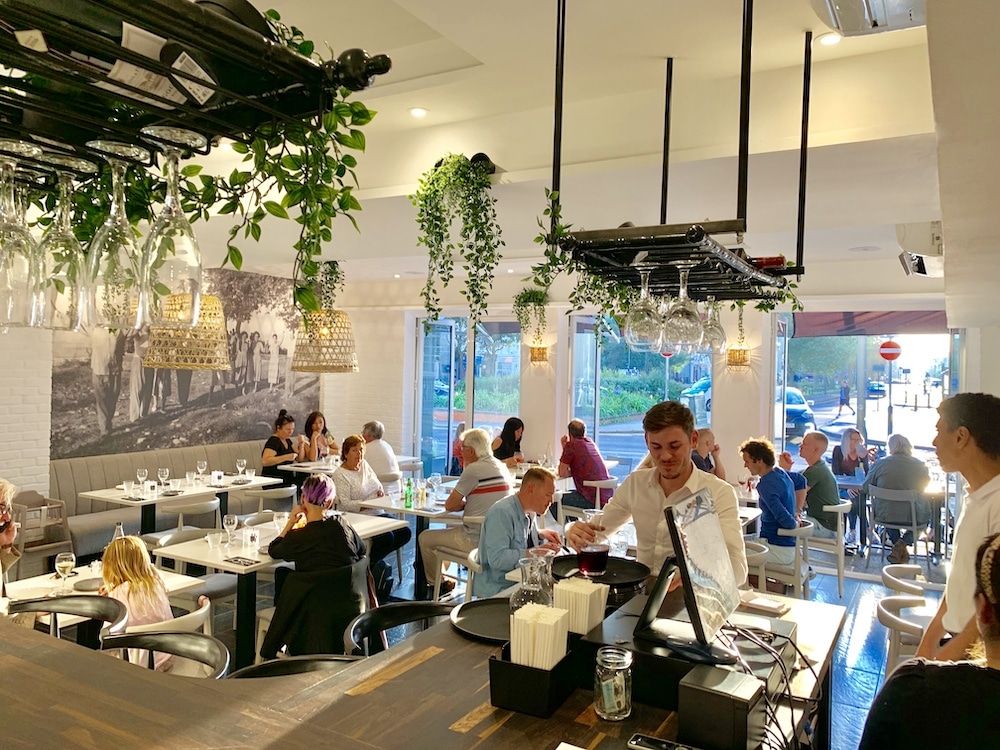 Promising the best Greek food in town, Nostos offers iconic Greek cuisine as well as less well-known dishes which are always cooked to the highest standard. Only the best quality ingredients are used at Nostos and everything is prepared daily on-site making Nostos the perfect place to enjoy traditional Greek dishes as well as modern-day techniques and flavours.