A Neighbourhood Free House With A Great Spring Menu
It's always a joy to discover that there is a great place to eat in your neighbourhood and, even better, when it's within a short stroll of your home. We've been meaning to pop in to The Cleveland Arms in Fiveways for ages, having been told many times that it's a charming local with great food. Lured by the city lights, we just hadn't got round to it. But recent news of a spring menu launch provided the perfect excuse and we booked in.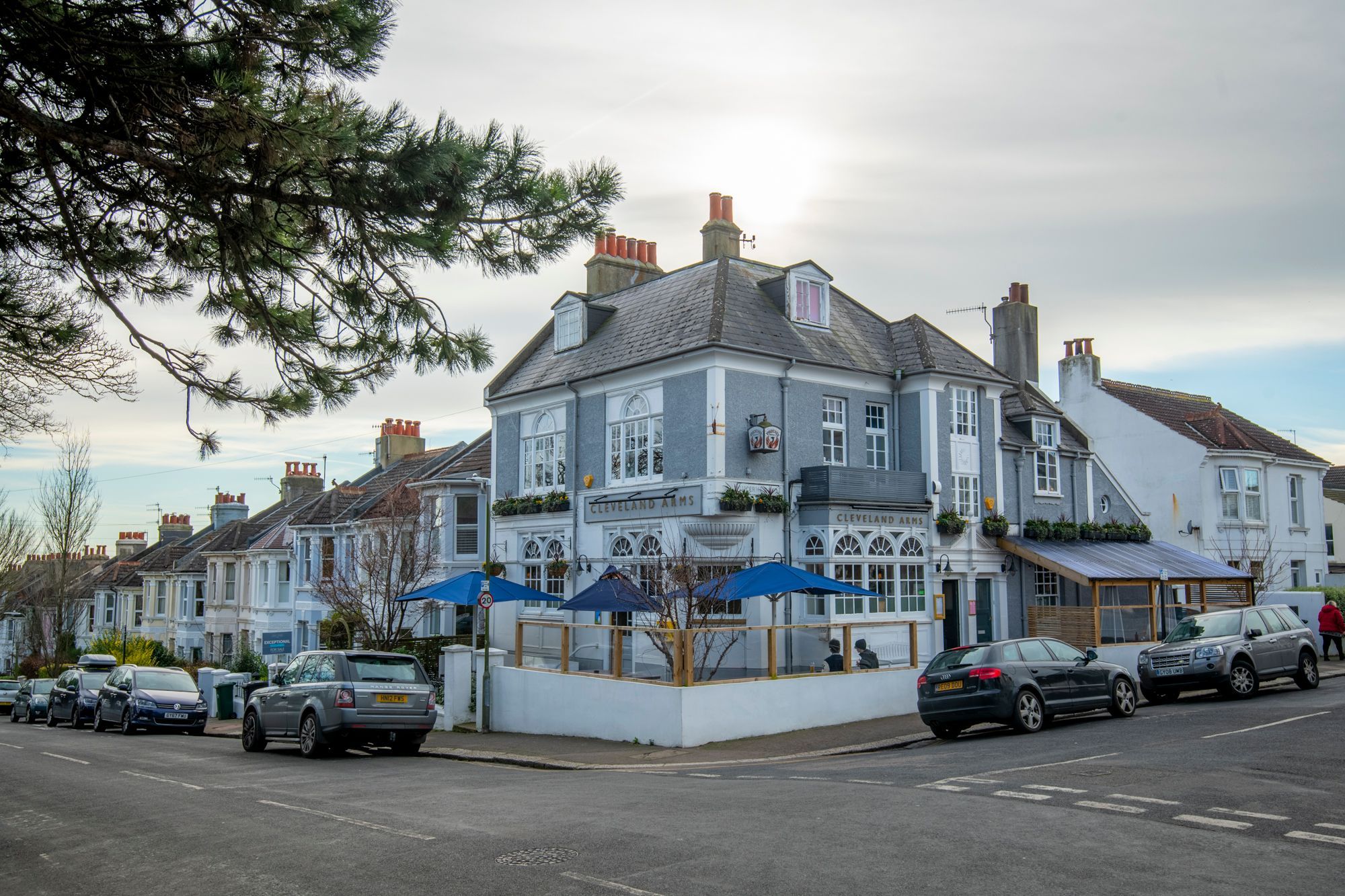 Given the wealth of activities available in Brighton last Saturday night, we were half expecting The Cleveland Arms to be rather quiet. Not a bit of it. Every table in the pretty conservatory was full and the bar area was cheerfully occupied by happy locals. 
Historic Charm
With its corner plot on the edge of lovely Blakers Park, The Cleveland Arms is a fine example of a late 19th-century pub with all the decorative trappings we can't help but love. Originally a hotel, it has been serving the local community for more than a century and you can certainly feel its history as well as its confidence in its current manifestation as a family-run Free House.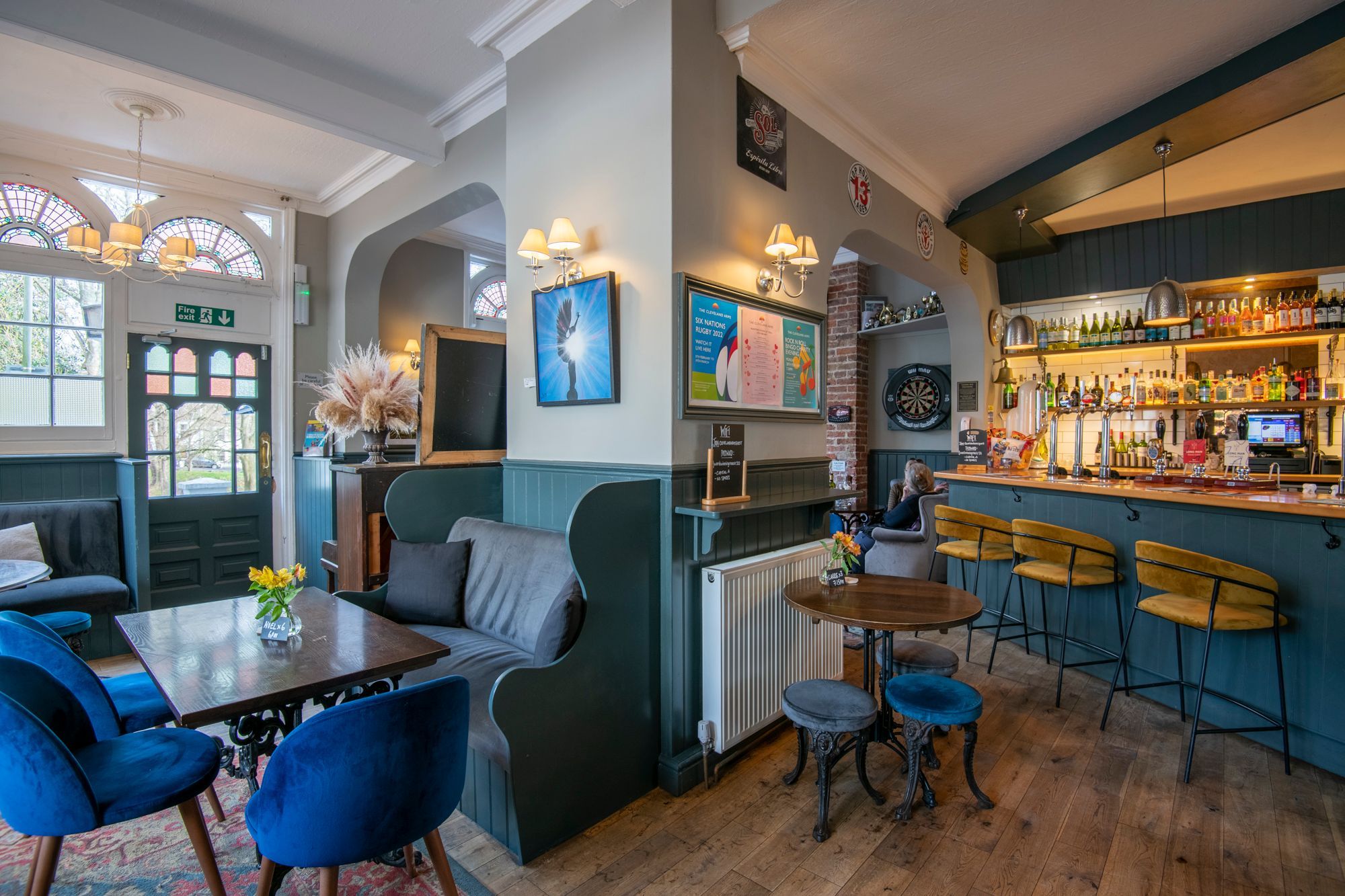 Inside, you're first struck by the handsome main bar area. With dual-aspect leaded windows, moody decor and upholstered seating, it is both atmospheric and comfortable. The bar itself divides the main room from the conservatory. This is where we choose to sit, shaking off the last of the winter blues, and enjoying the fading light to the fullest. 
So Much To Offer On The New Spring Menu
We were brought the menu by one of the extremely welcoming and capable Cleveland crew. She talked us through the new menu and took our drinks order. Someone else's pale glass of Rosé had caught my eye as we walked to the table. I couldn't resist a first taste of this seasonal pleasure and ordered a glass of L'Oasis Provence. Fresh and fruity, it definitely hit the mark. It's worth noting that The Cleveland's carefully chosen wine menu is a step above what you might expect. My husband ordered a half-pint of Beavertown.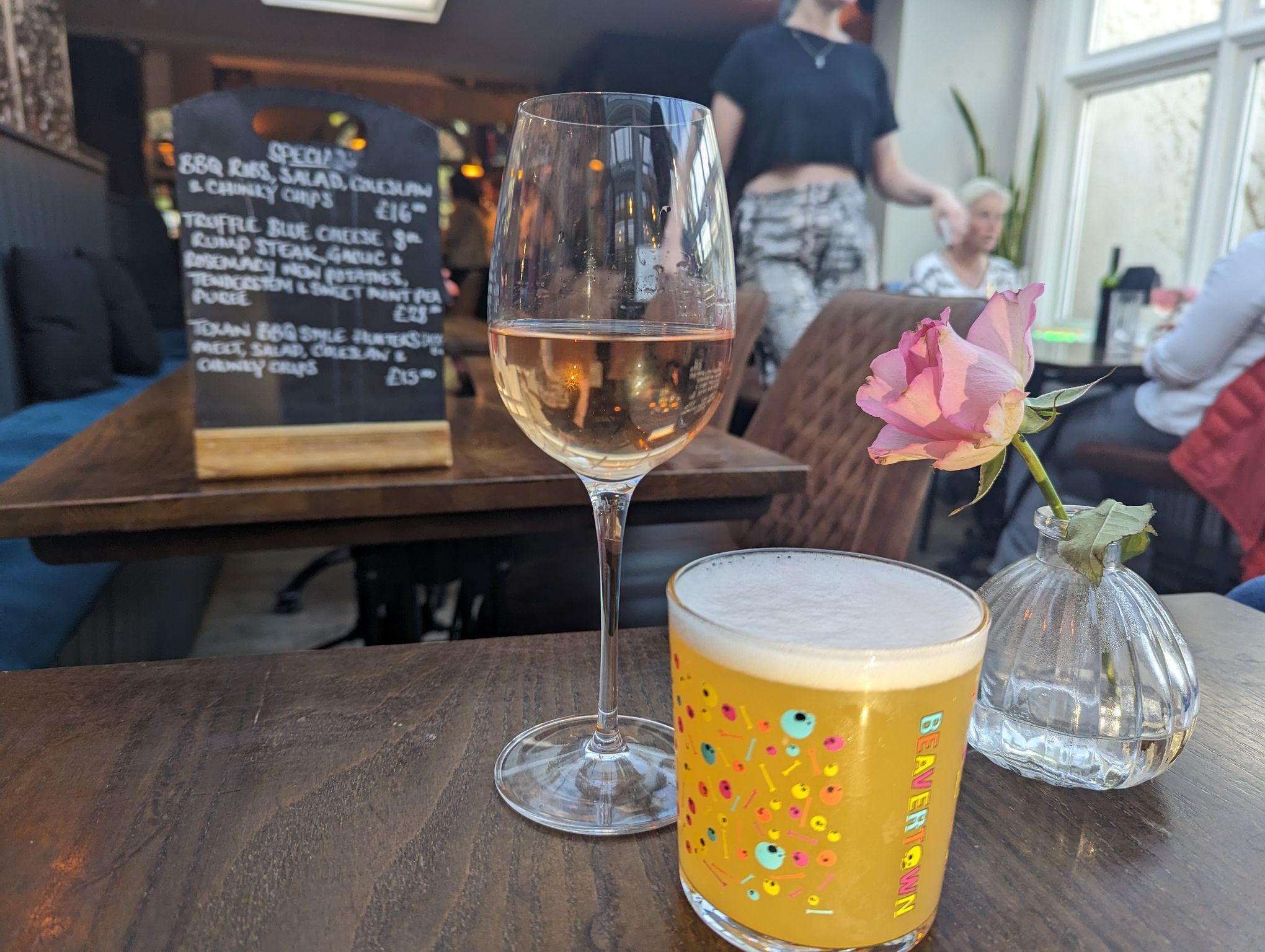 While we enjoyed our drinks, we hovered over the menu. Our first observation was that it had a lot to offer with a great selection of small plates, sharing boards, burgers and pub classics. And it all looked very appealing.
*Disclaimer –  we over-ordered, over ate and we're forced to roll down the hill after dinner. 
A Great Start
It seemed silly not to start with a couple of dishes from the small plates section which have been designed either as starters or to be ordered in number to share. We zeroed in on the Truffled Cauli Bon Bon. While this sounds like a light confection, it is in fact a substantial and extremely delicious breaded cauliflower cheese croquette, flavoured with truffle and offset with a sweet, sun-dried tomato chutney. As a foil, we ordered a fresh plate of garlic and lime prawns with a silky salsa of avocado, mango, coriander & cucumber. So far, so very good.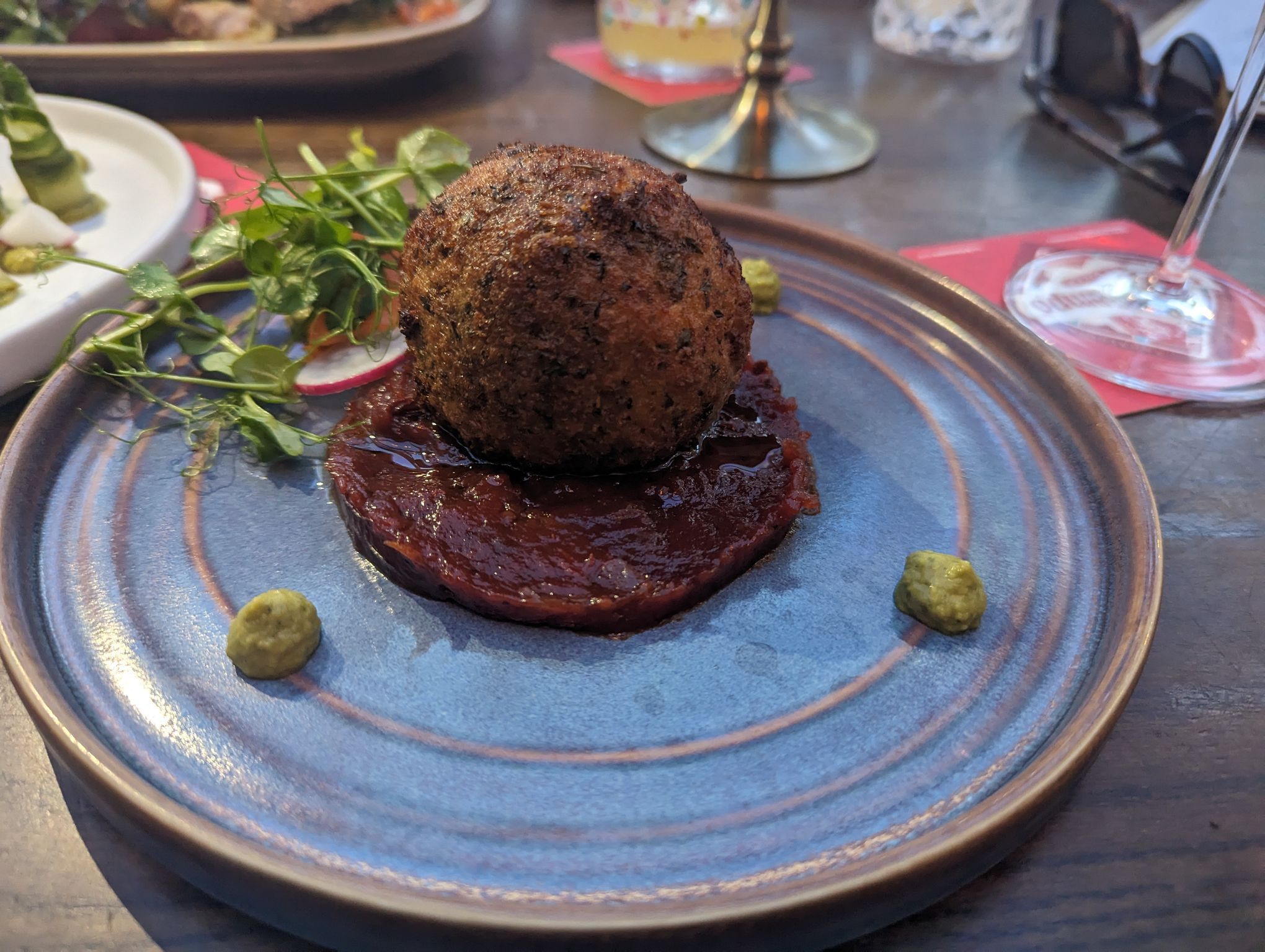 Next, we fancied the cheese and charcuterie sharing board. Showcasing the best British produce, and supplied by Phil Bartley's legendary Great British Charcuterie, the board is a riot of colour and texture, with generously layered cheeses, charcuterie, gourmet crackers and slivers of delicate quince paste.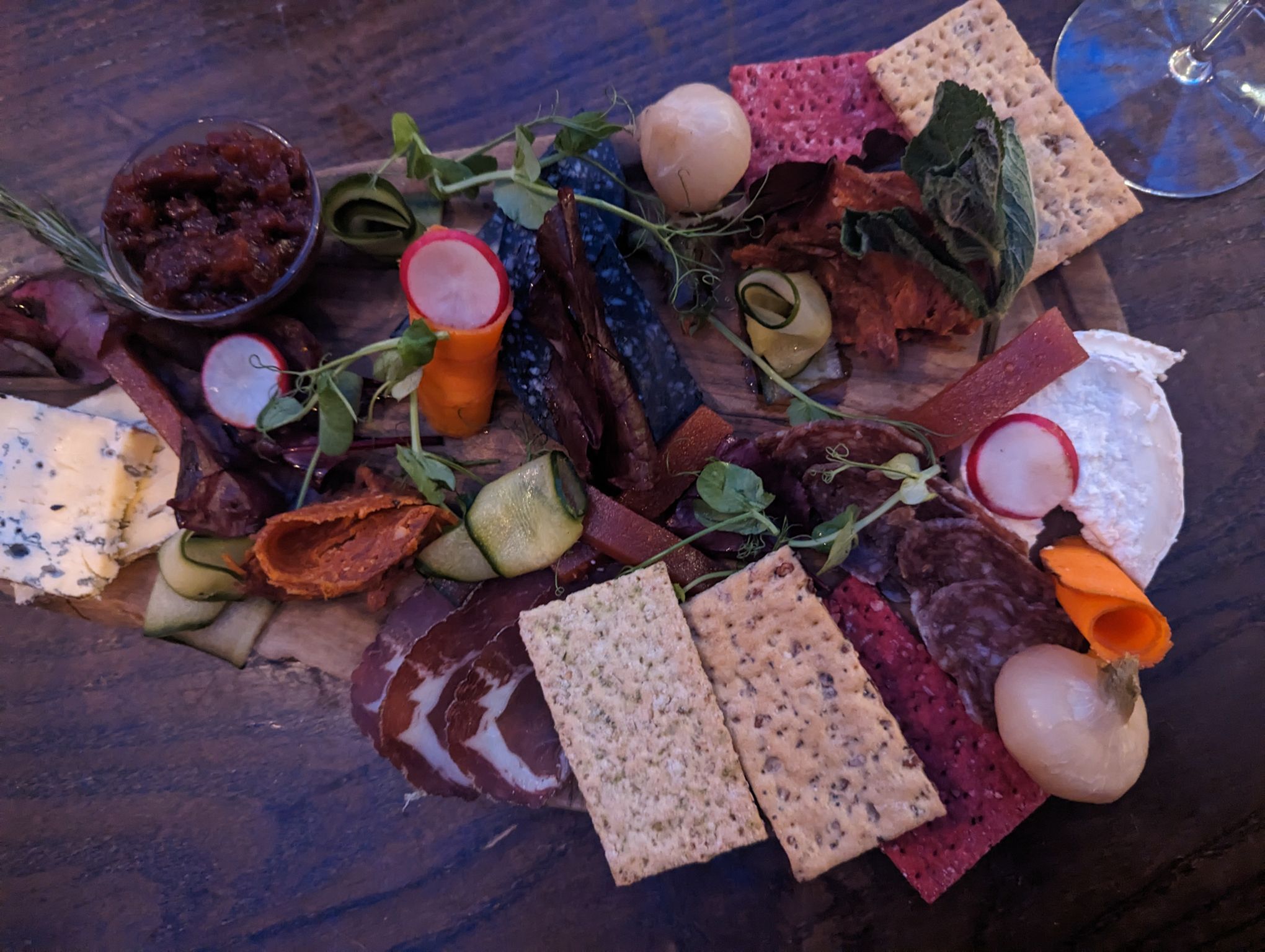 Sleight Of Hand
This called for red wine. My husband ordered the organic Montepulciano d'Abruzzo which I rather wanted myself. I went for the Bodega Piedra Negra Organic Malbec. Both were very good. I switched the glasses while he wasn't looking and, if he noticed, he didn't complain.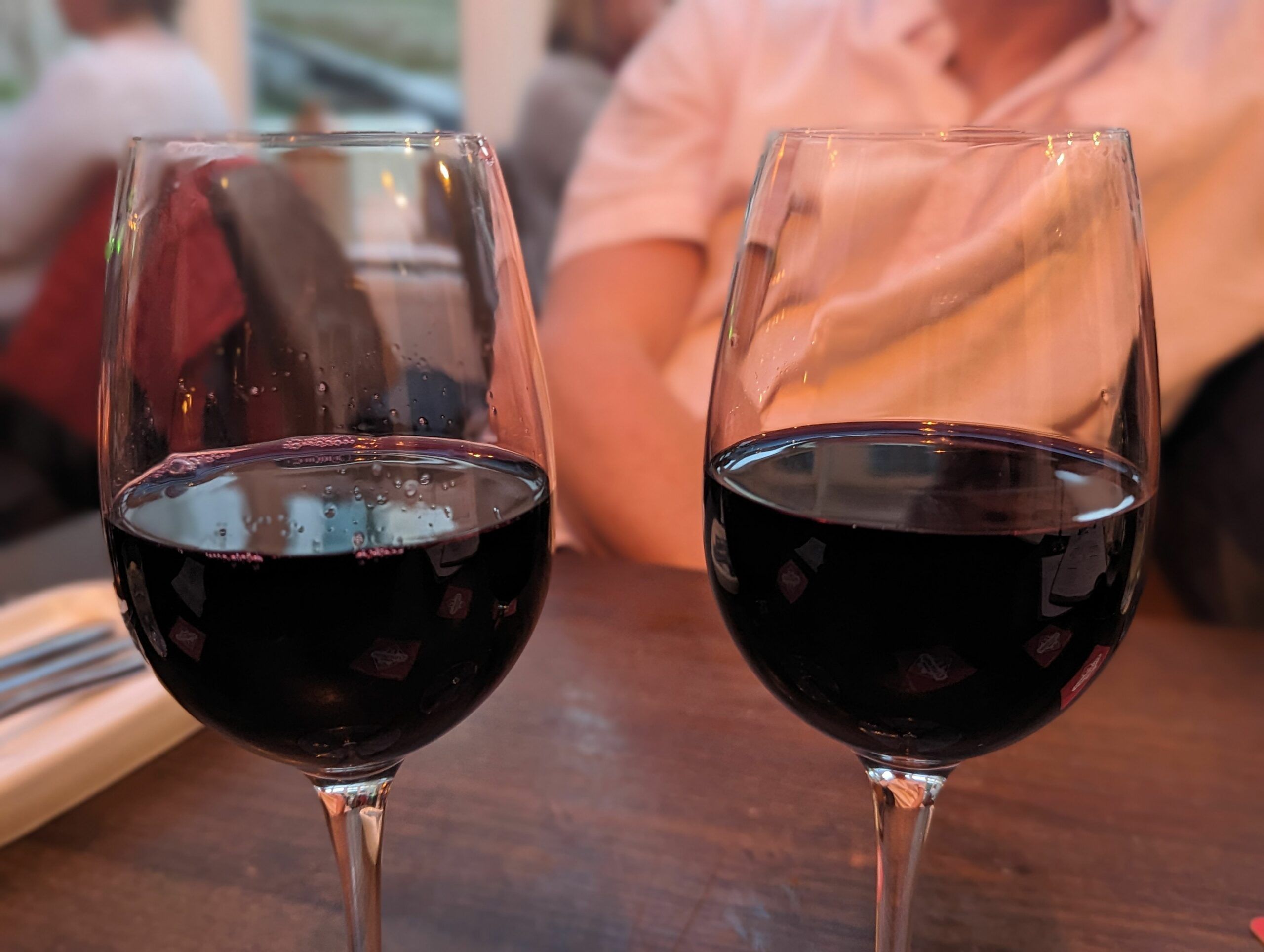 The Main Event
An extremely delicious dry-aged steak burger came in a soft brioche bun with a crisp salad and proper chips. Somehow, we'd also optimistically ordered a focaccia stuffed with slow roast pork belly and crackling with a bright salsa verde. This tender, fatty, crispy sandwich was definitely a step too far but it was so delicious we forgave ourselves and moved on.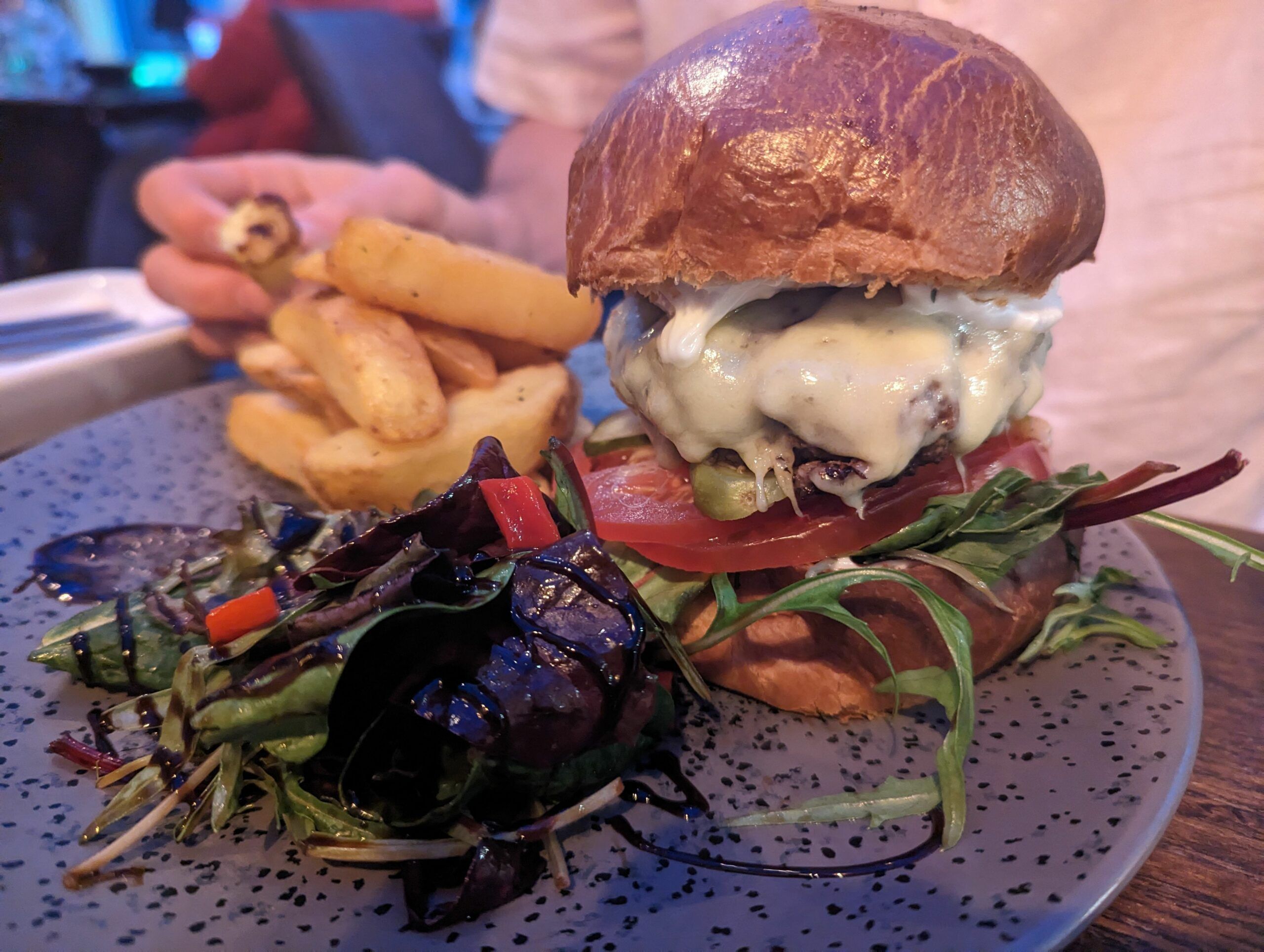 Guilt-Free To The End!
After a much needed repose, we finished with a Chocolate Fudge Brownie – with two spoons naturally. A dense, chocolatey delight, sprinklings of homemade biscuit crumb added a pleasing texture Topped with the most luxurious vanilla ice cream you can imagine,  we somehow managed to polish it off. Alongside we tried our first Orange 'natural' wine from Romania. Slightly sweet, with orchard aromas and a light fizz on the tongue, this was a diverting and, I have to say, rather lovely end to a very tasty meal.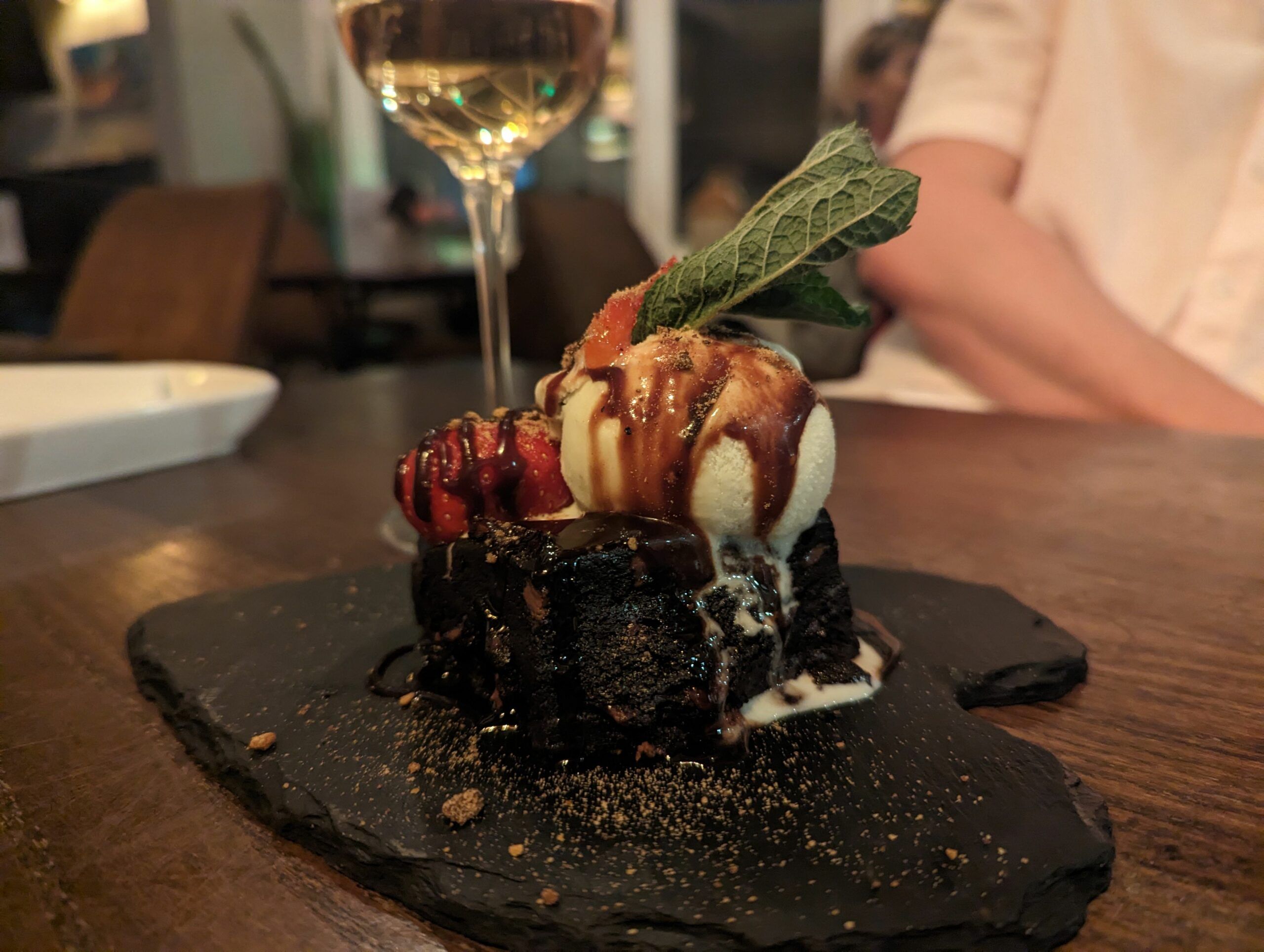 We'll be back soon to enjoy (a more restrained) dinner on the terrace overlooking the park. And as to the over ordering, well, I blame my husband of course…