Thai Cooking Class | Brighton Cookery School
Nestling in an unassuming, red-fronted building on London Road is Brighton Cookery School, something of a culinary Hogwarts where no matter your skill level, you can be taught how to conjure spellbinding dishes like the pros at this Brighton Thai cooking class.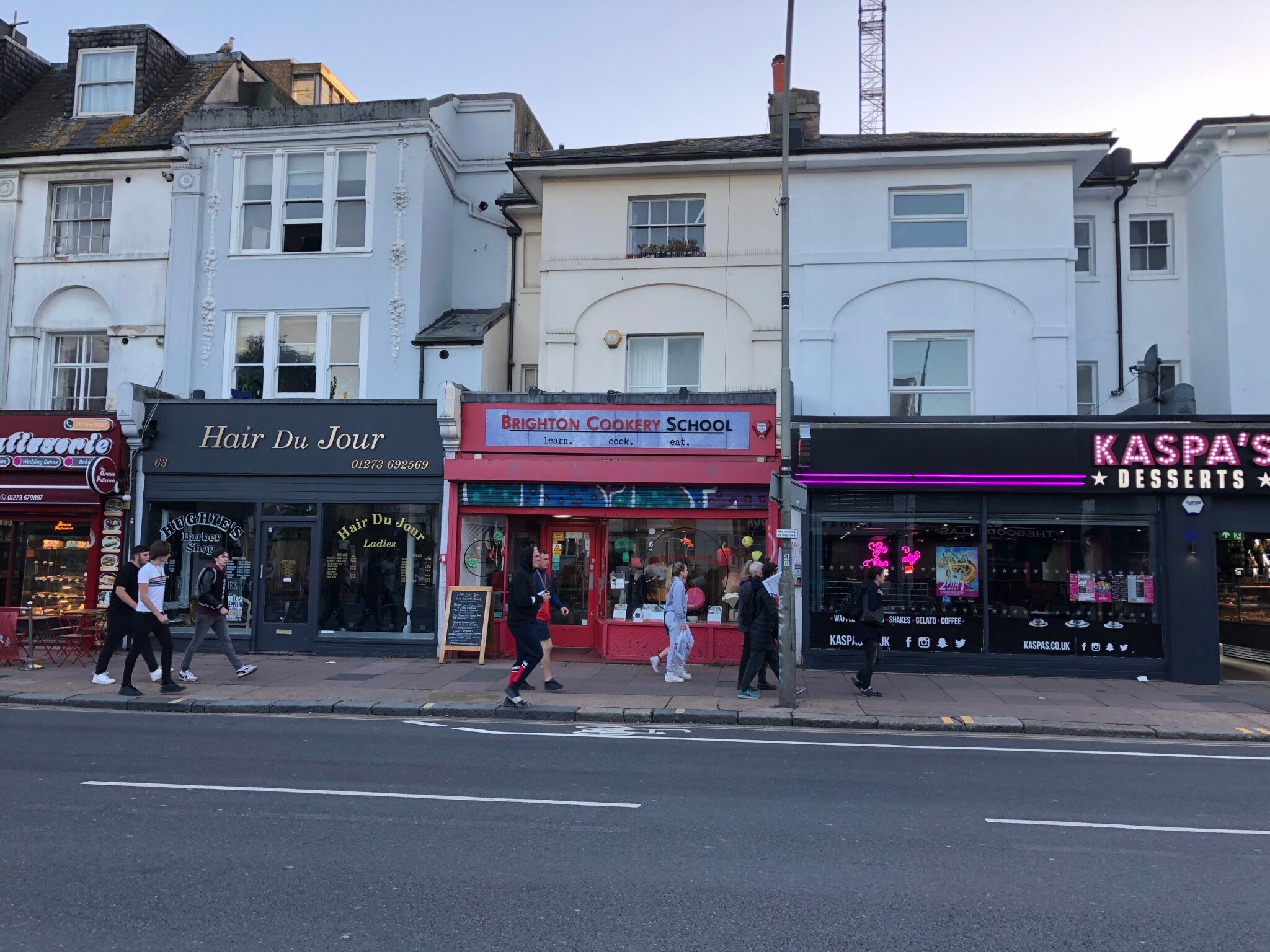 Executive chef Messa Ben is everything you want from a food tutor: French (he's worked in some of Paris's finest restaurants) with a friendly-but-firm attitude, dishy (we can only imagine the reaction at Hen Do events) and passionate about sharing his sizzling sorcery.
He possesses sharp knife skills, is keen to share flavour combination secrets, and wants us all to tune into tasty, homecooked food (when we're not out enjoying our city's array of wonderful restaurants, of course).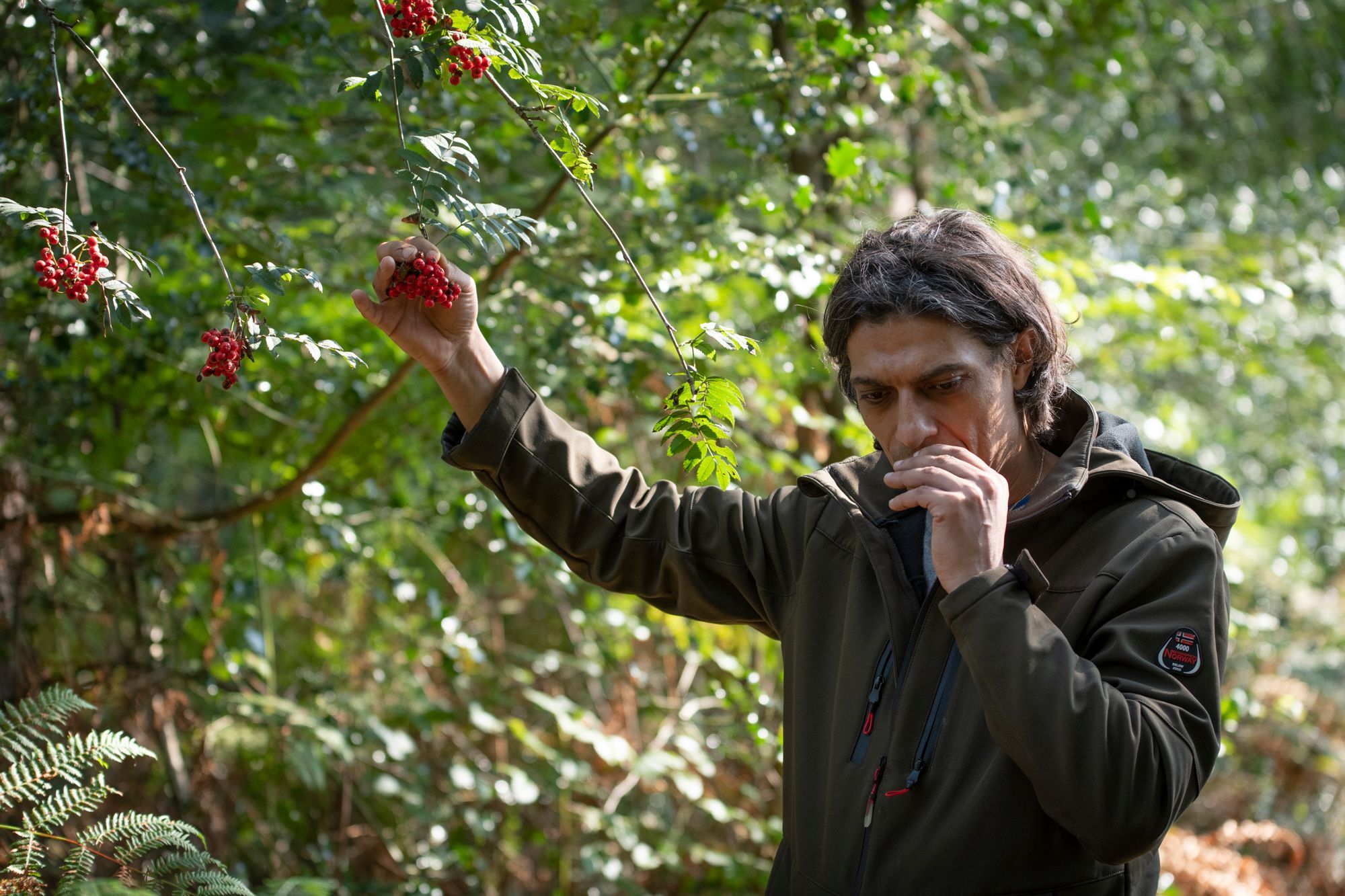 Bringing Bangkok to Brighton
The dishes of the evening are Thai Green Curry, chicken satay, and fish cakes. Don't mention pre-made, supermarket-bought Thai paste here, people of Brighton and Hove. This is cooking from scratch, where a sturdy pestle and mortar and a strong wrist are your tools.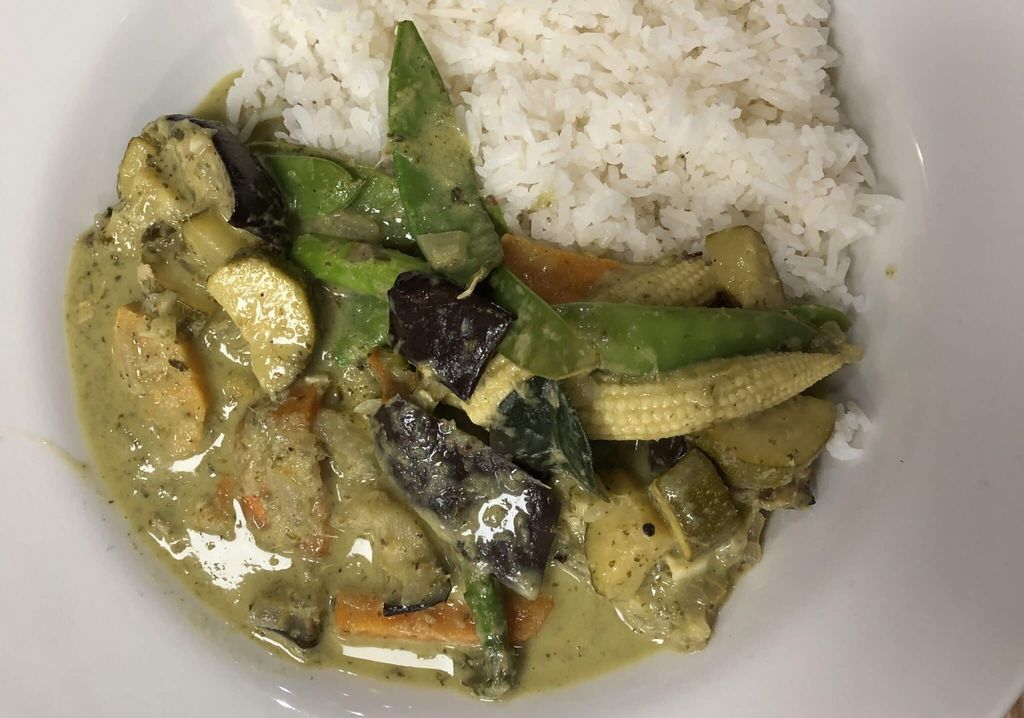 Chef Ben knows that fuller, fresher Thai flavours are about bashing beautiful ingredients to a pulp and if you ever wondered how to properly prepare ginger, lemongrass and lime leaves then this is your moment.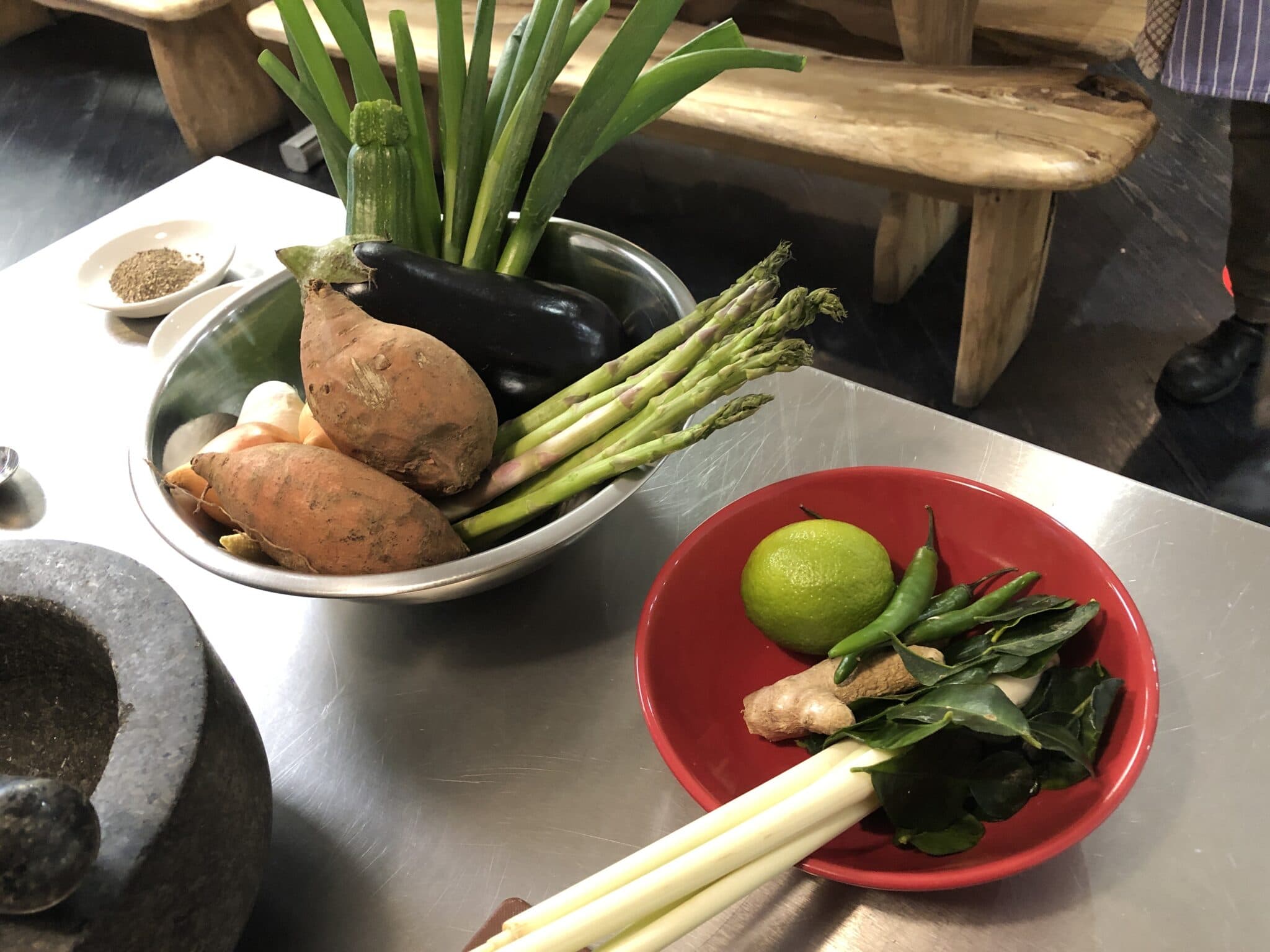 It's a generous smorgasbord, so arrive hungry. Chef Ben takes you through the stages of each dish, imparting pro-kitchen chop, slice and sizzle techniques, and warning of the common mistakes that we tend to make. We oven roast sweet potato and aubergine segments, suitable oiled and seasoned.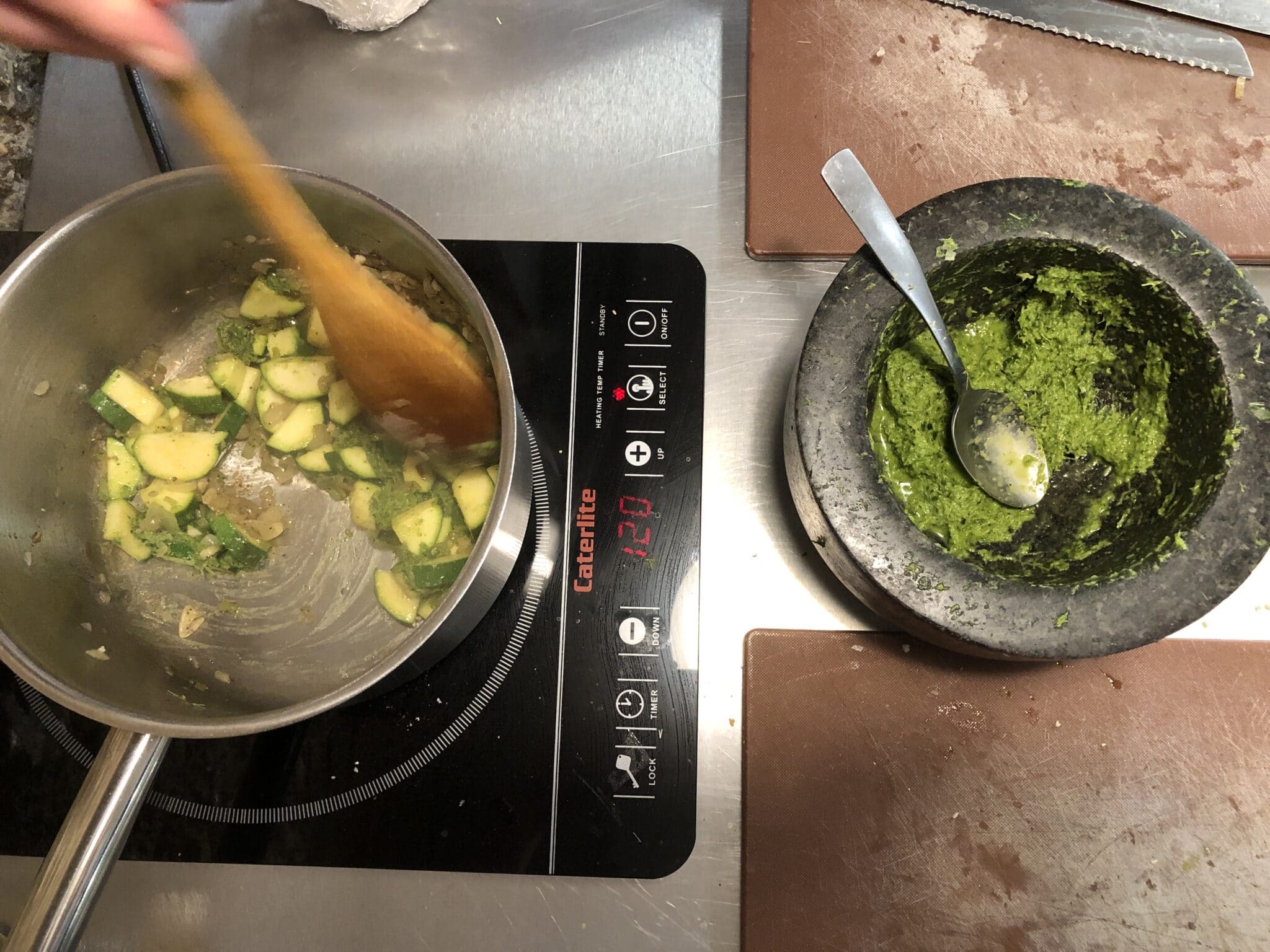 We prepare baby corn, asparagus, mange tout, courgette, and chilli. We slowly heat the pulverised Thai paste base so that the flavours infuse and the air is filled with incredible aromas. It's a joyful process, and Messa's tuition is supportive, passionate and fun-filled.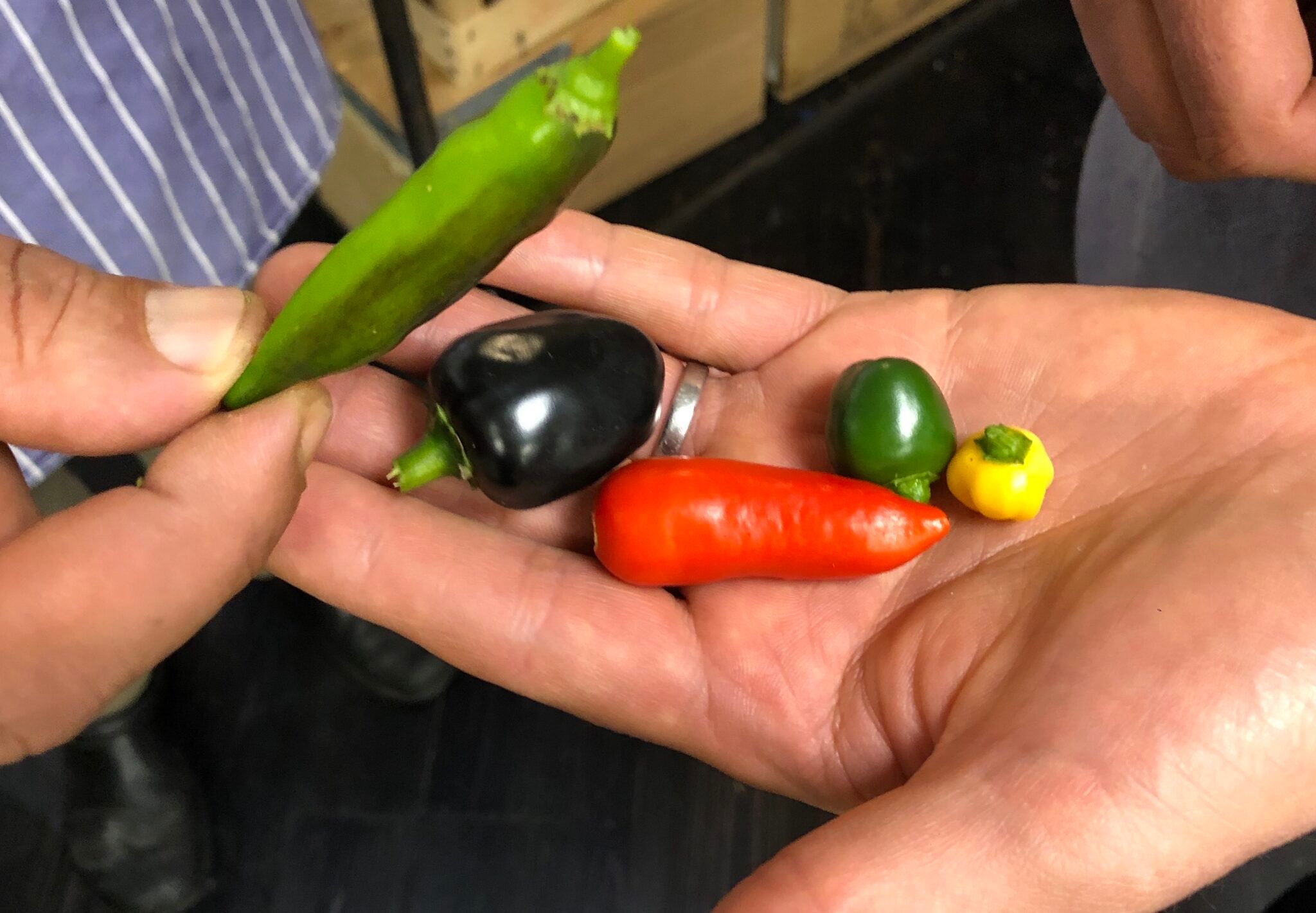 Fishy balls
If you've never made fish cakes from scratch (we hadn't) then beware as it's a slippery, smelly process, but worth it. Finely chopping the white fish, squeezing out its water content and forming it into flattened balls, mixed with Thai spices, herbs and lime juice is hands-on merriment. Frying and feeding them to yourself is a taste sensation – you'll never want to return to the frozen pre-made versions again.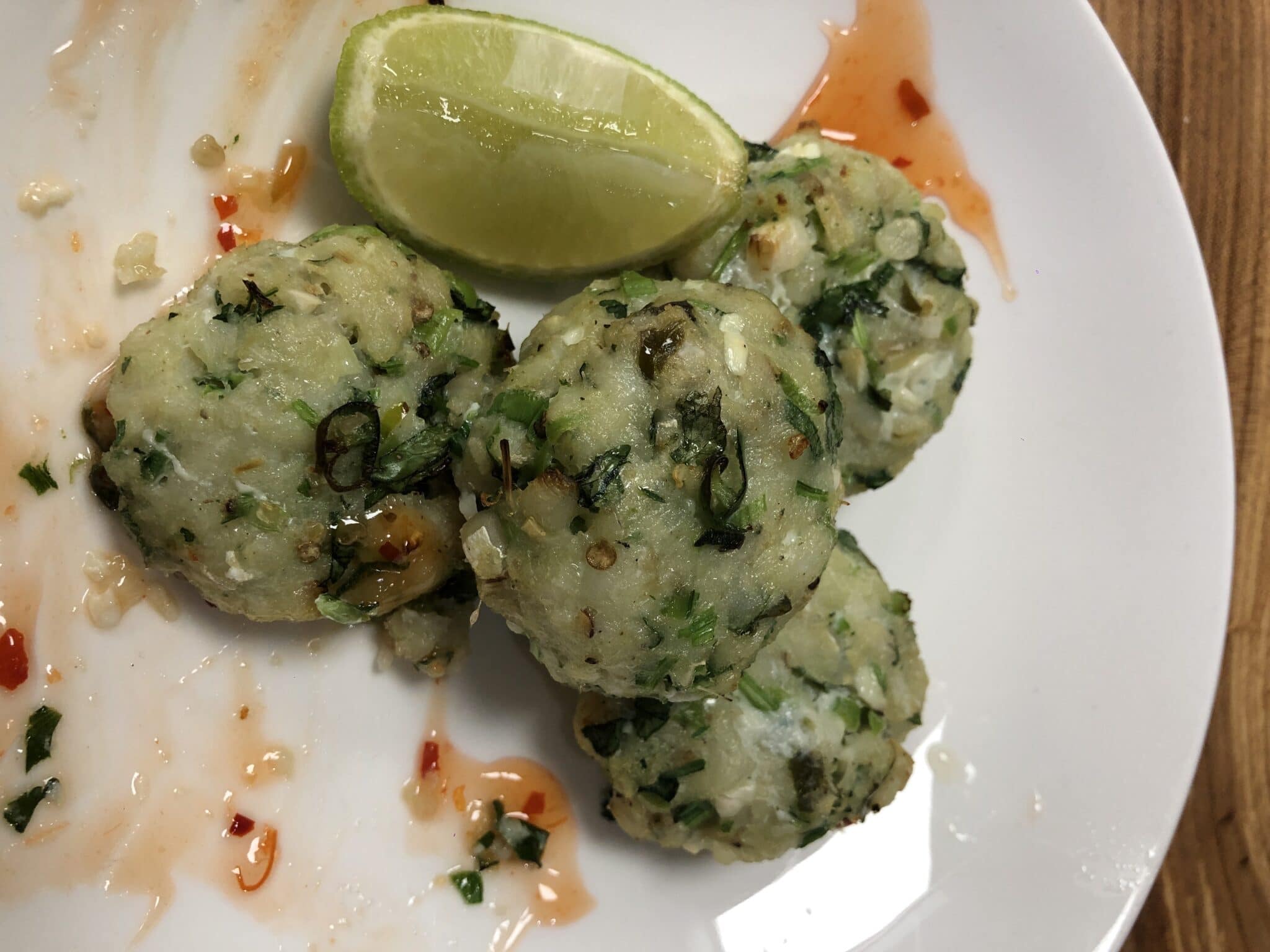 Making a meal of it
One of the best bits is presenting your finished dishes and devouring them together with the other newly-learned cooks at Brighton Cookery School's long central table. It's a chance to reflect on what we've achieved and how we're all looking forward to hosting our next dinner parties.
How we don't cook enough freshly-prepared food at home and how we're going to make more time to do so. How lovely it is to upskill as adults. Wine and beer are available, which lubricates chats with strangers and washes down your delicious creations.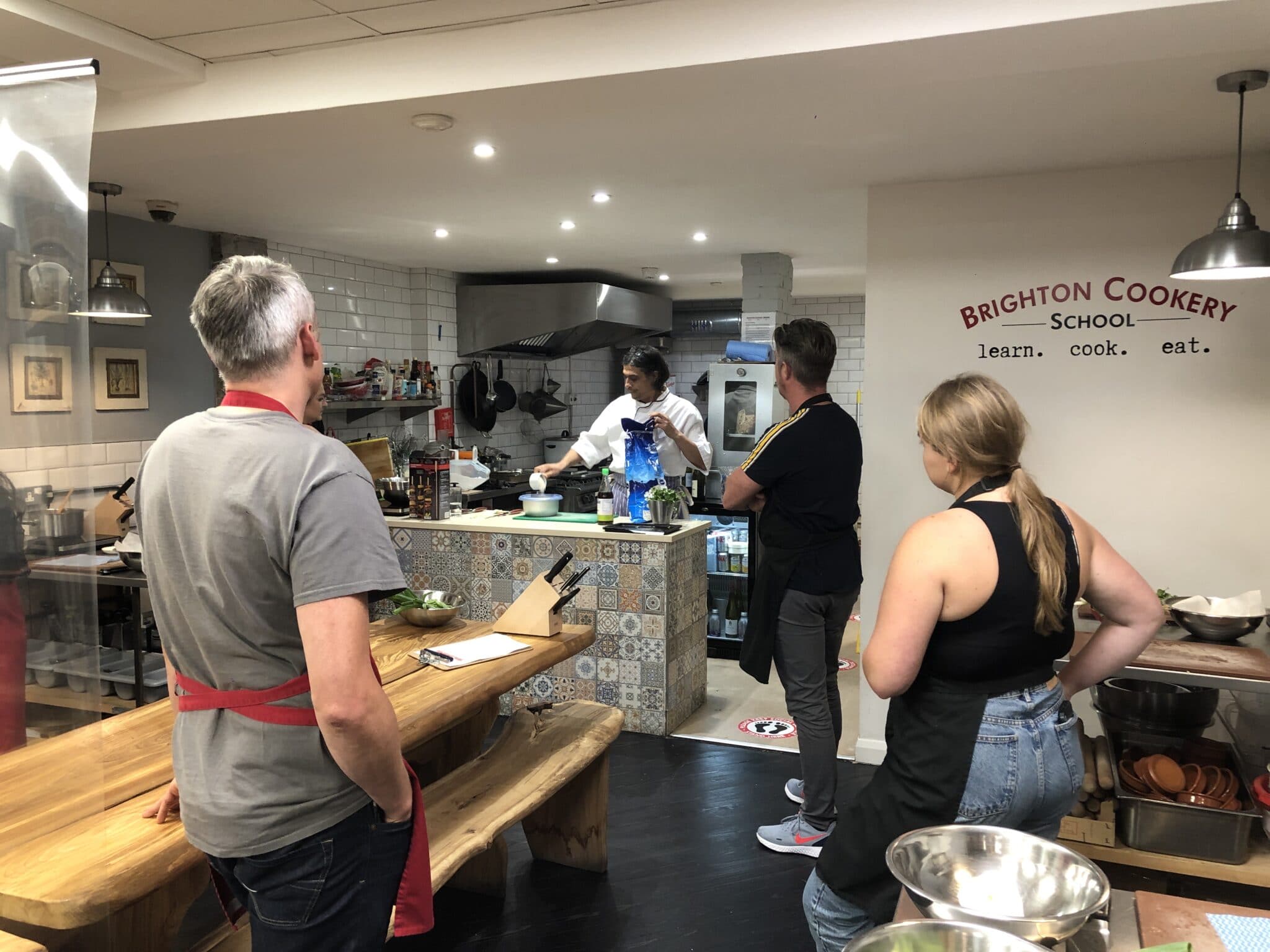 Thai Cooking Class
Brighton Cookery School is a fun and fruitful night out and you'll leave with your belly full and your brain brimming with new abilities. It offers a range of classes and Thai Cooking classes, from vegan to butchery, Italian to bao buns. It helps you reconnect with real food, appreciate real ingredients, and to retune into real taste. See you at the next one.