Longrain Thai Brighton
Located on St James' street, Kemptown, Longrain joins the medley of eateries that make the area a foodie favourite for locals and those in the know.
You might also like…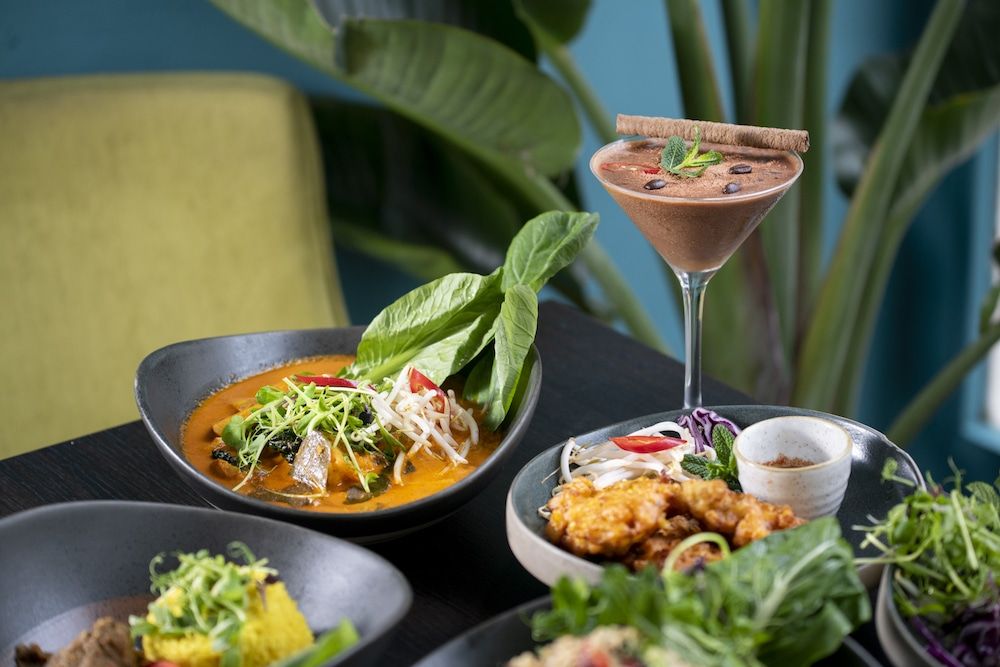 Chef, Chandra, is no stranger to serving excellent cuisine food in the city as a former chef at Food for Friends, he brings with him knowledge and experience that makes Longrain Thai a soon-to-be local treasure.
Choosing a Thai takeaway in Brighton can feel overwhelming, with endless restaurants offering a dizzying array of dishes – some have more than 100 to choose from! Thankfully, Longrain Thai takes a different approach, using fresh organic produce to create a parred-back Thai/Asian fusion menu of 12 starters and 14 mains that cover all the boxes, from organic chicken wings and vegan tempeh to classic green curry and gluten-free duck massamam.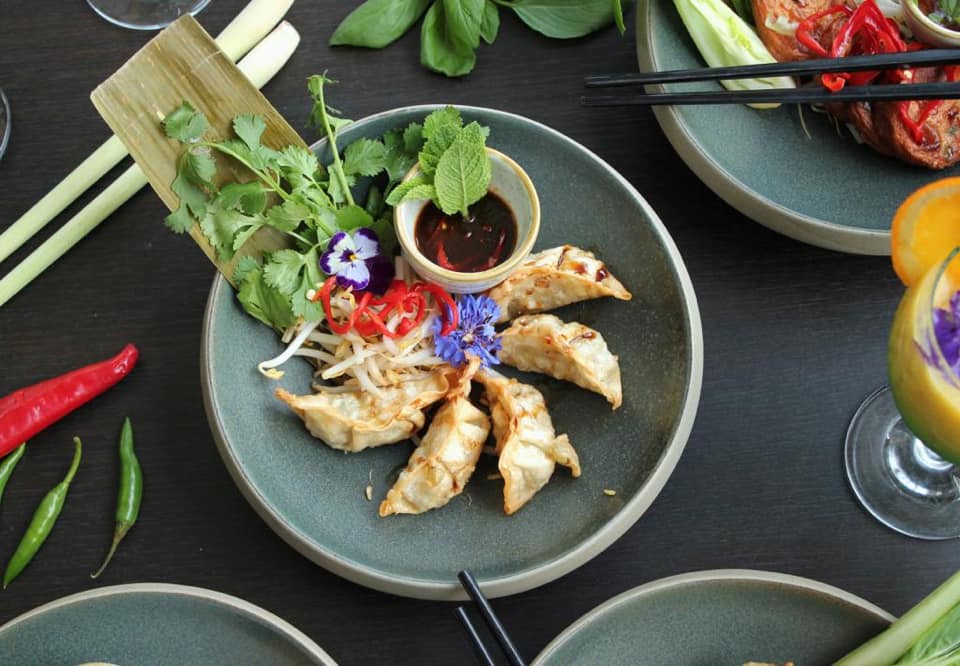 For a Friday night feast, I ordered three starters and three mains to share with my partner Tommy. Everything arrived in planet-friendly cardboard containers that held their own when we popped them in the oven to stay warm. Longrain's dishes also come with colourful garnishes, like coriander, chillies and lime wedges, adding bursts of fresh flavour and aroma.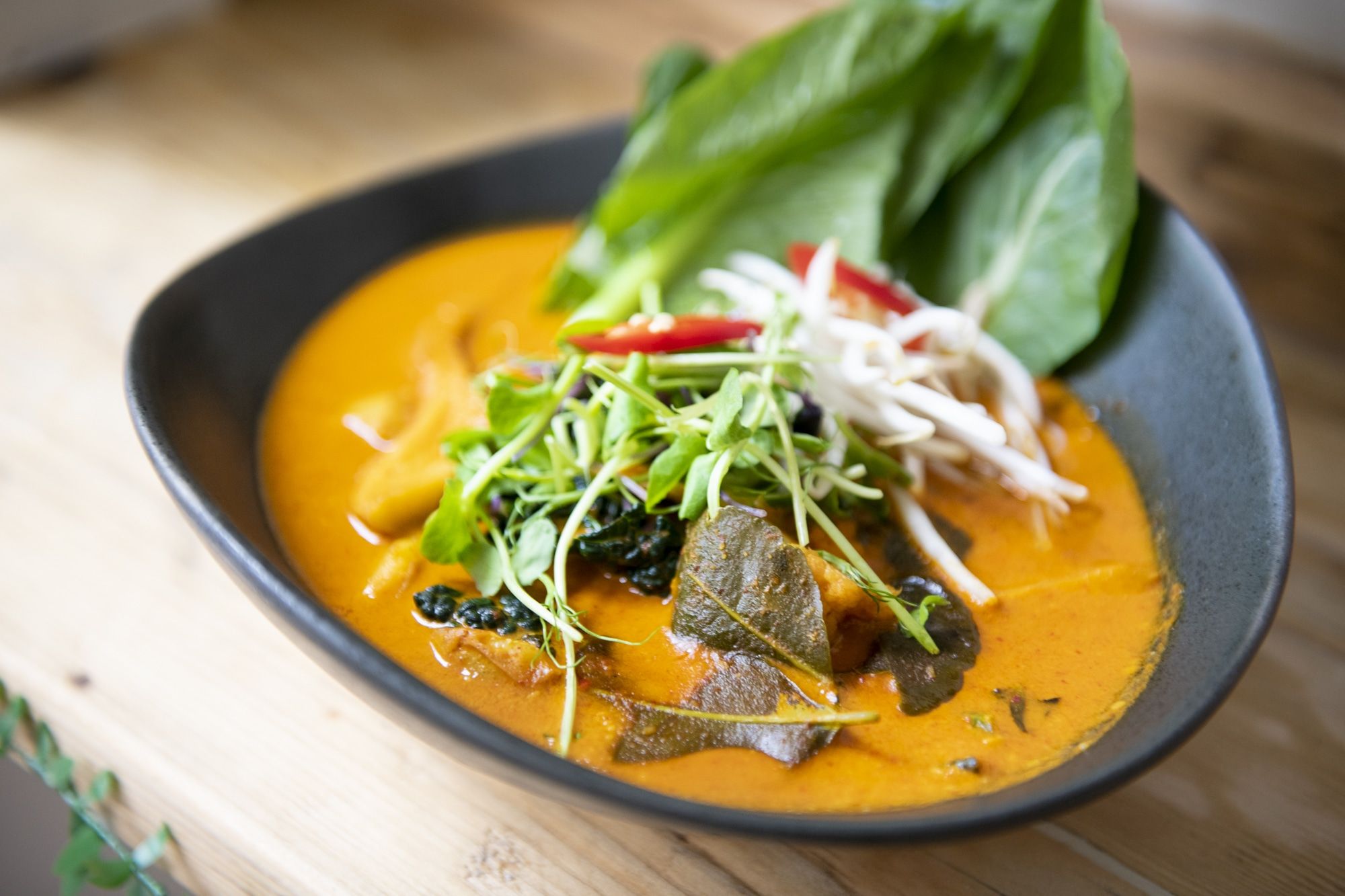 We started with tender salt & pepper squid with sweet chilli mayo, along with traditional Thai fishcakes and Longrain's homemade chilli jam – hands-down the best Thai fishcakes I've tasted, they had none of that rubberiness you can sometimes get. But the star of the starters show was the tempeh mandoan – organic homemade tempeh with sticky lemongrass batter.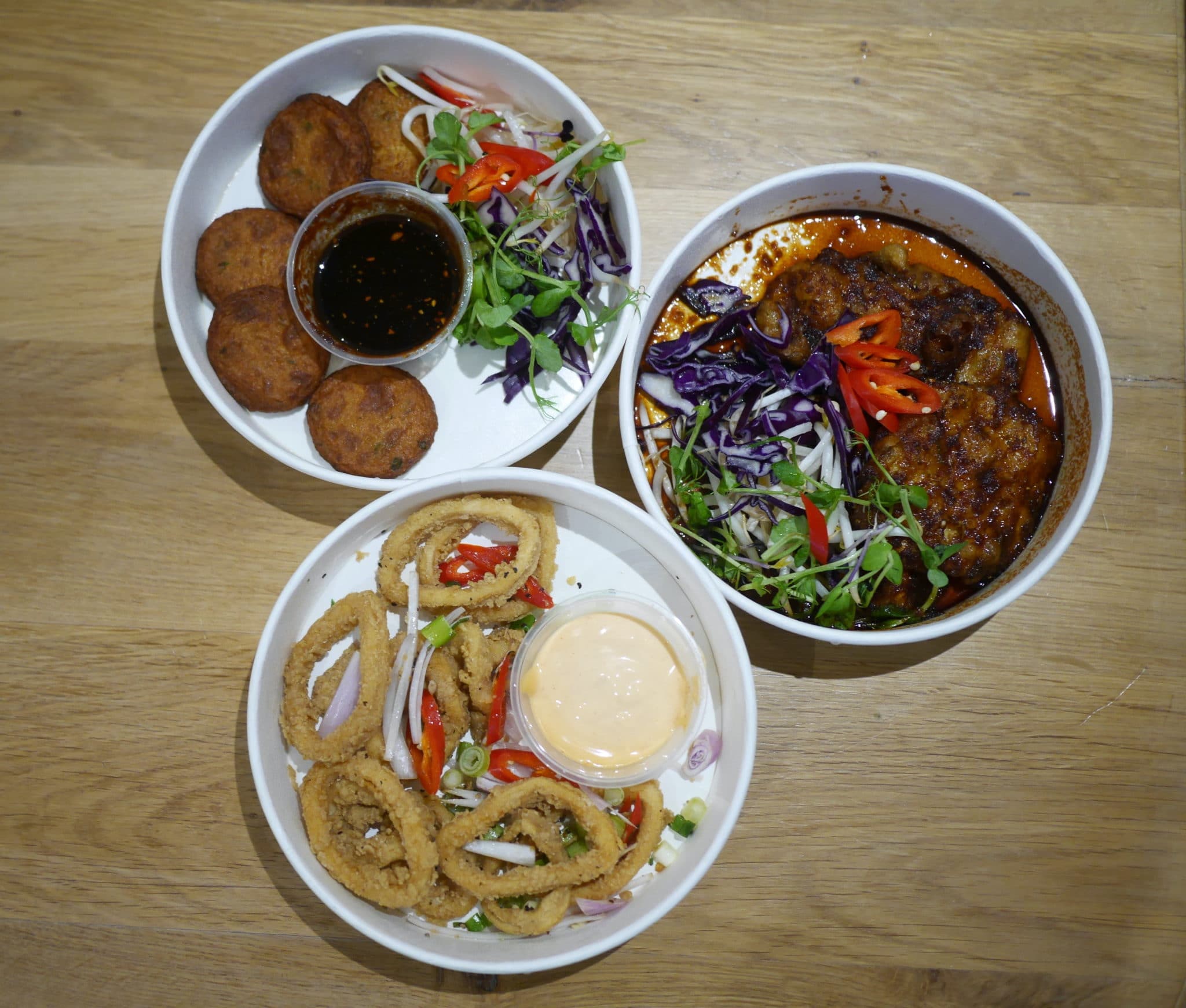 A wise man (my mate Dave) once told me that you can judge a Thai restaurant by its Pad Thai, so I put Longrain to the test: needless to say, they passed with flying colours – theirs is a sublime blend of textures, with fresh beansprouts, crunchy peanuts, and al-dente rice noodles, tossed with just the right amount of egg, tofu and top-secret Thai flavouring.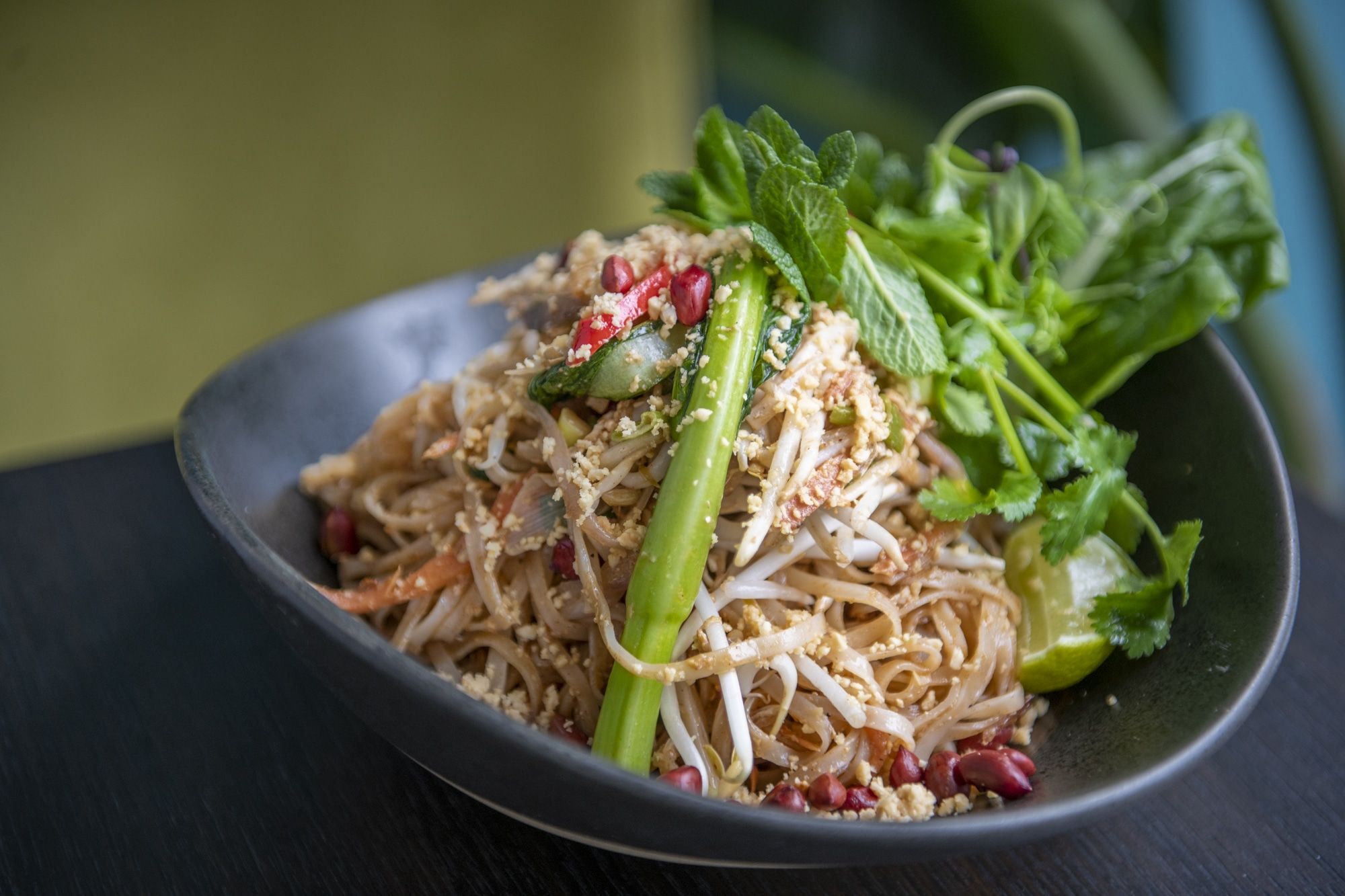 We also chowed down on flavour-packed caramel ginger belly pork and tofu panaeng curry – a rich, creamy curry with big slabs of tofu and lots of organic veg. On the side, we had yellow coconut rice and roti canai – a buttery flatbread that was perfect for mopping up the last of our curry.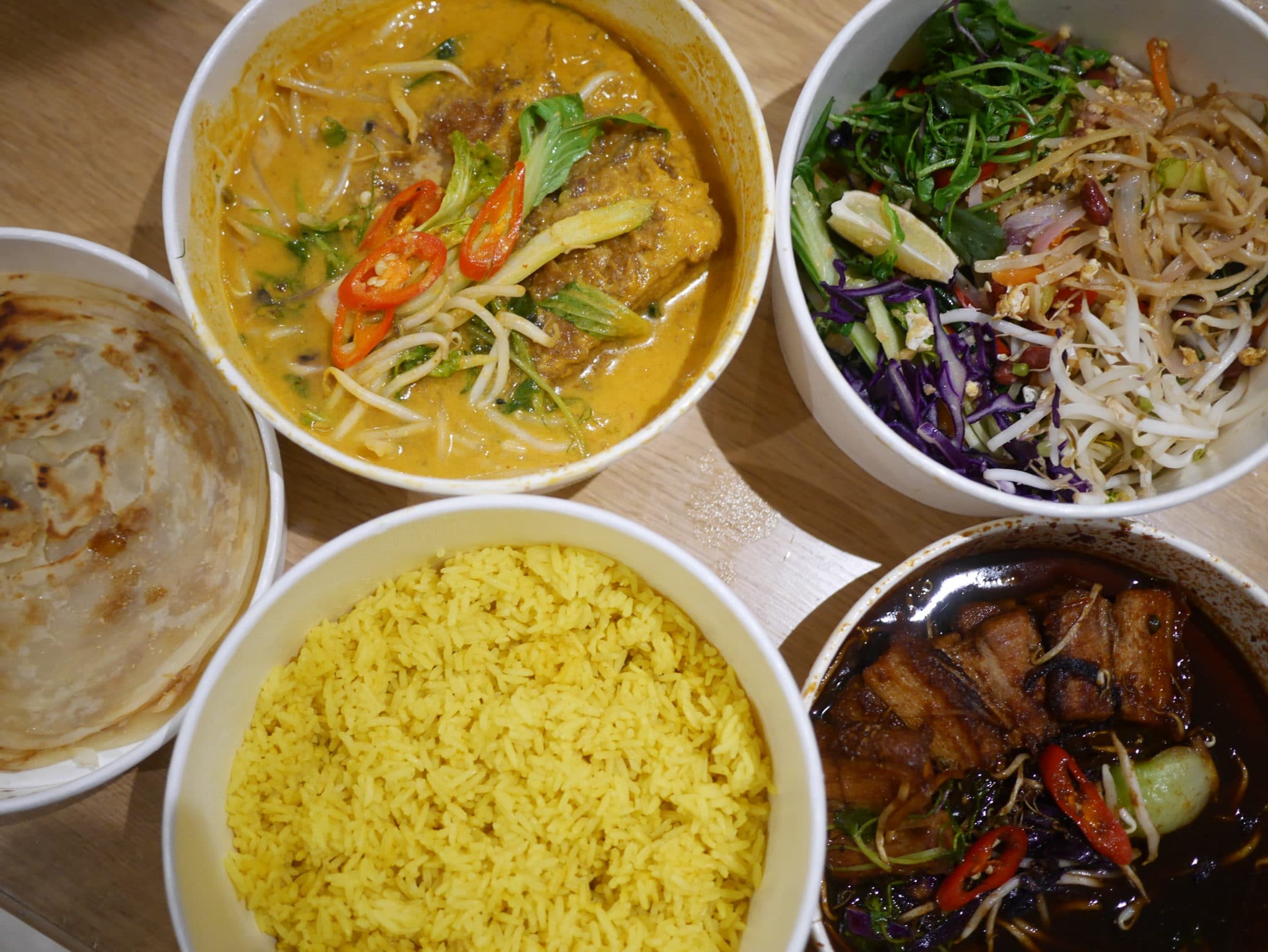 A big step up from your average Thai, Longrain takes a considered dive into Asian cuisine, with handcrafted dishes that allow all those lovely fresh ingredients to sing through. Find them on Just Eat, Uber Eats and Deliveroo, or call direct (01273 082414) and collect your feast from their plant-filled Kemp Town restaurant.
[/rb_dropdown]
A Brighton institution in the making
Longrain Thai Brighton is an intimate venue offering a small number of covers well attended by the family team that run it. Longrain is a favourite among locals and first-time visitors will experience this themselves as fellow diners are greeted like old friends. You'll be leaving Longrain with the same feeling of familiarity and satisfaction that stretches from the belly to the heart.
Longrain Thai Brighton serves modern, colourful Pan Asian cuisine. Dishes are prepared fresh and to order, each one perfectly balancing the four elements of flavour: hot, sweet, salty and sour. Around 85% of the menu is vegan and gluten-free with other dishes being adaptable.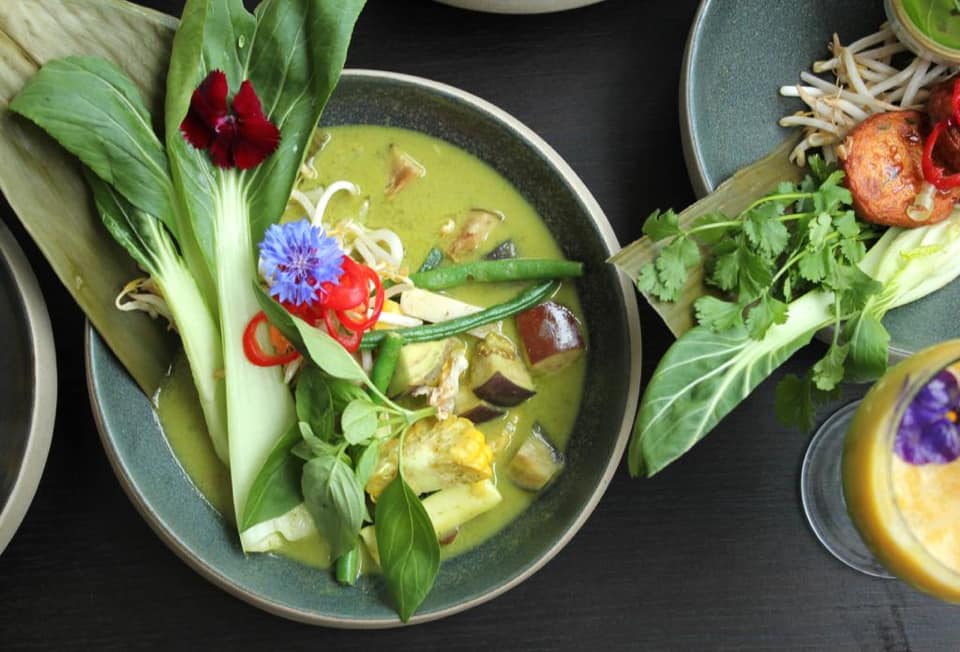 More than meets the Thai
The menu is a mix of sharing small plates and main dishes that you can quite reasonably defend from the curiosity of fellow diners. There are familiar favourites such as warming Laksa with noodles and rich coconut broth. Or Pad Thai stir-fried noodles with egg and beansprouts. Then you'll find other dishes that will pique your curiosity, such as the vegan tempeh burger.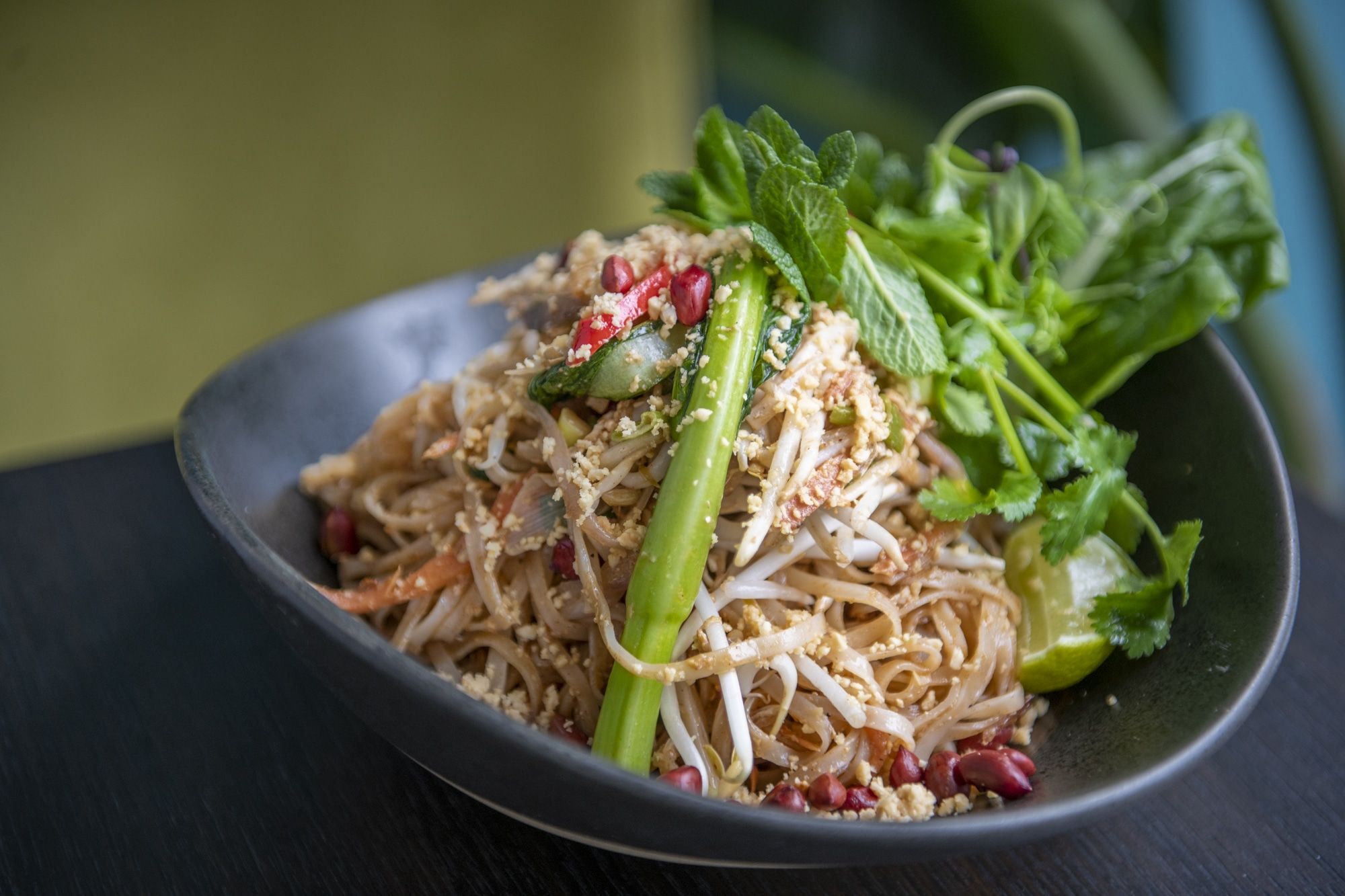 The drinks menu has a selection of vegan wines and Asian inspired cocktails which are fruity, spicy and fun, as well as tropical smoothies which are also dairy-free.
Brunch at Longrain Thai Brighton
For something a little different at the weekend try a Pan Asian brunch at Longrain Thai. Here you'll find breakfast dishes popular throughout Indonesia but seldom found here. Brunch at Longrain Thai is the perfect way to relive those backpacking days but with a little more luxury.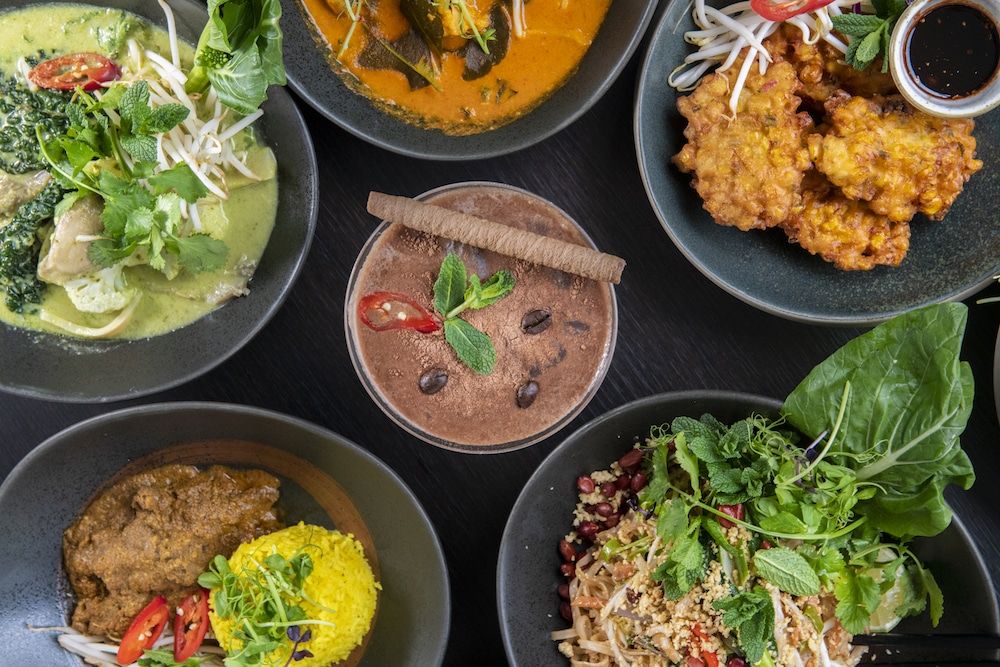 You can follow Longrain Thai on Instagram.