The Cleveland Arms review
A traditional family-run spot which overlooks the beautiful green space of Blakers Park, The Cleveland Arms is the very definition of a community pub. Bright and cosy, the venue offers a generous space for yoga and pilates classes during the morning in their airy conservatory, extending their welcome to drinkers and diners throughout the day and into the evening. And what an offering it is.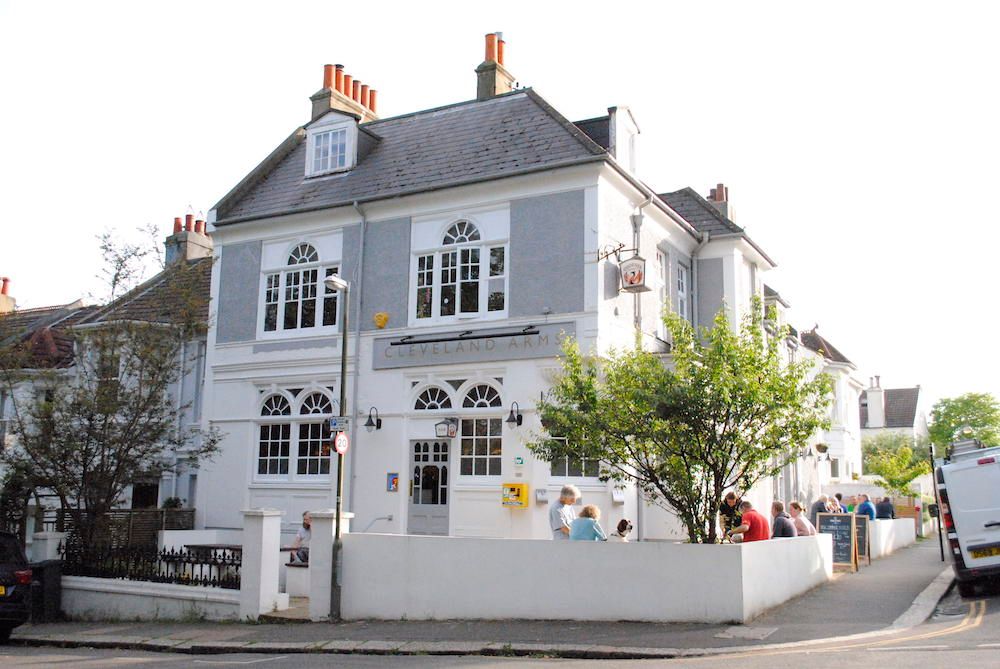 Family owned
While it's been owned by the Davies family for more than 30 years, current owners Jamie and Sarah took the helm in 2017, bringing with them a modern touch that wonderfully juxtaposes the contrasting traditional touches they've retained and restored (a log fireplace amid cushioned slate grey banquettes, for example).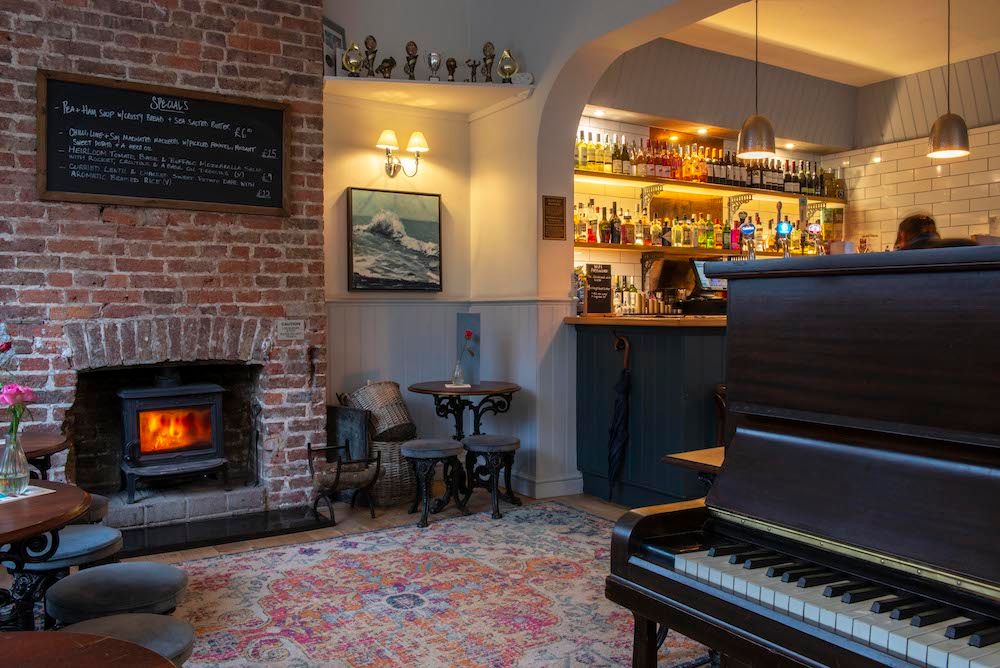 Soley Sussex
Their extensive drinks options are a true celebration of the region – only Sussex ales are sold here – and the menu is sourced from only the best local suppliers, including Trenchmore beef from the much-loved farm used by some of the best restaurants in the city. This approach allows for a menu that is far elevated from the standard pub. While the classics are still there – there's a form of fish and chips, steak and burgers – there are also more refined and experimental dishes showcasing cuisine from around the world, setting The Cleveland Arms apart.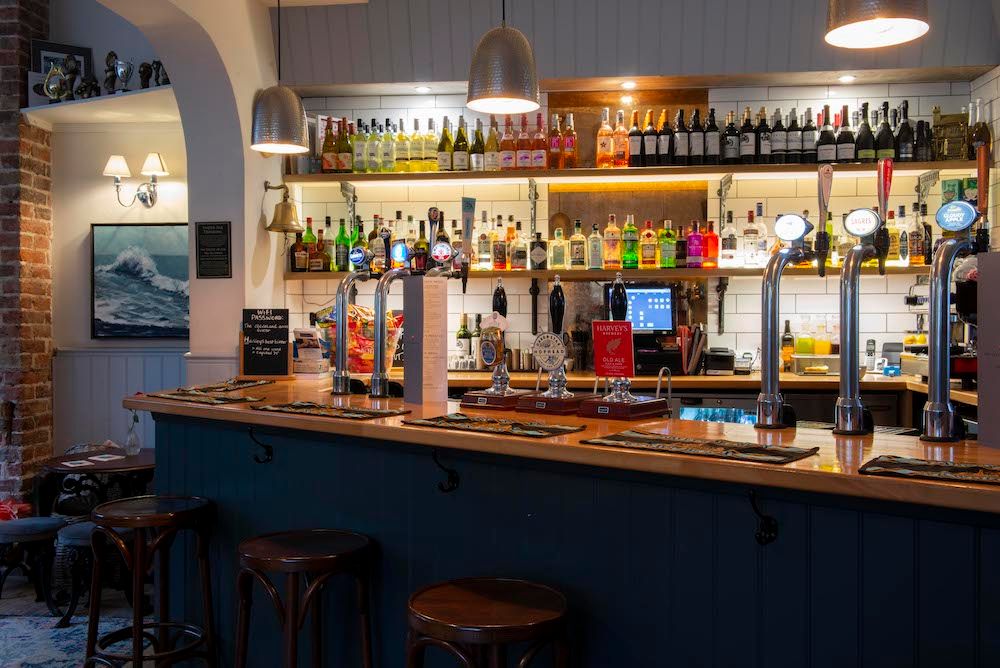 To start
Their grilled peach, rocket, goats' cheese and red pepper salad has all you need from a small plate; it's fruity, tangy, and fresh, and is a great start to any meal (there's also a vegan option, or guests can add prosciutto for just £1).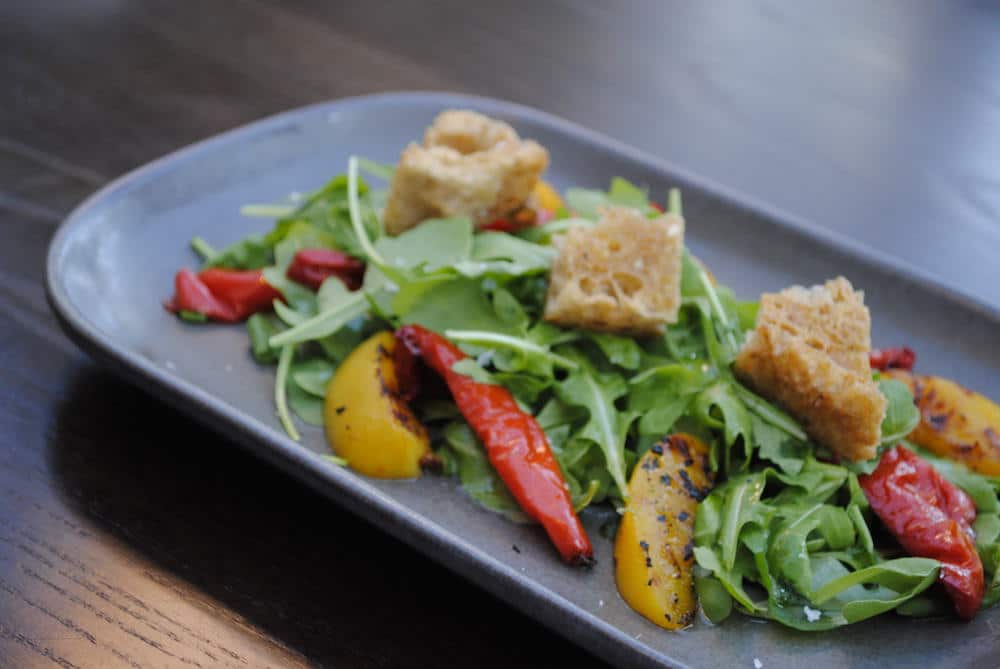 Meanwhile, their cola whiskey and soy marinated ribs (served with homemade BBQ sauce and toasted sesame seeds) is an absolute treat loaded with flavour. Both dishes will set you back just £6, and are incredibly generous with their servings – and that's just for starters.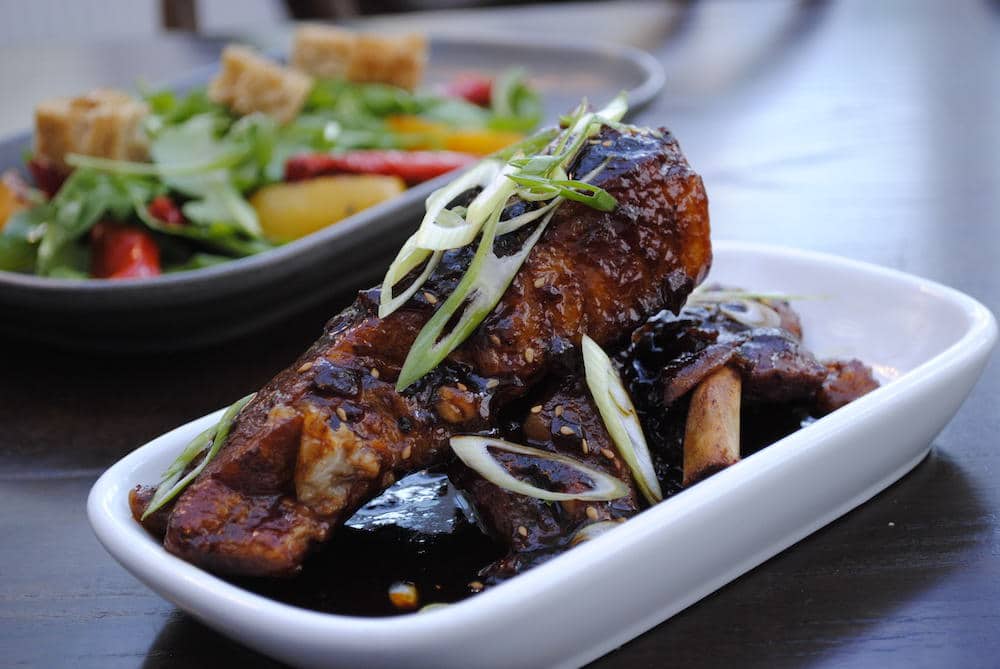 Sussex ribeye
They say the best way to truly judge a pub's food pedigree is through its steak dish, and The Cleveland Arms delivers in spades: their 8oz Sussex ribeye is huge, served with hand cut chips, mixed leaves and the best garlic mushrooms this side of Preston Circus. At £19, it's reasonably priced too (though it may be a challenge to finish!).
Everything on the menu is homemade with locally sourced ingredients and it shows.
Even their spaghetti putanesca (£14) is beautifully herby and fresh, the Mediterranean vibes amplified by the light which shines in from their gorgeous garden.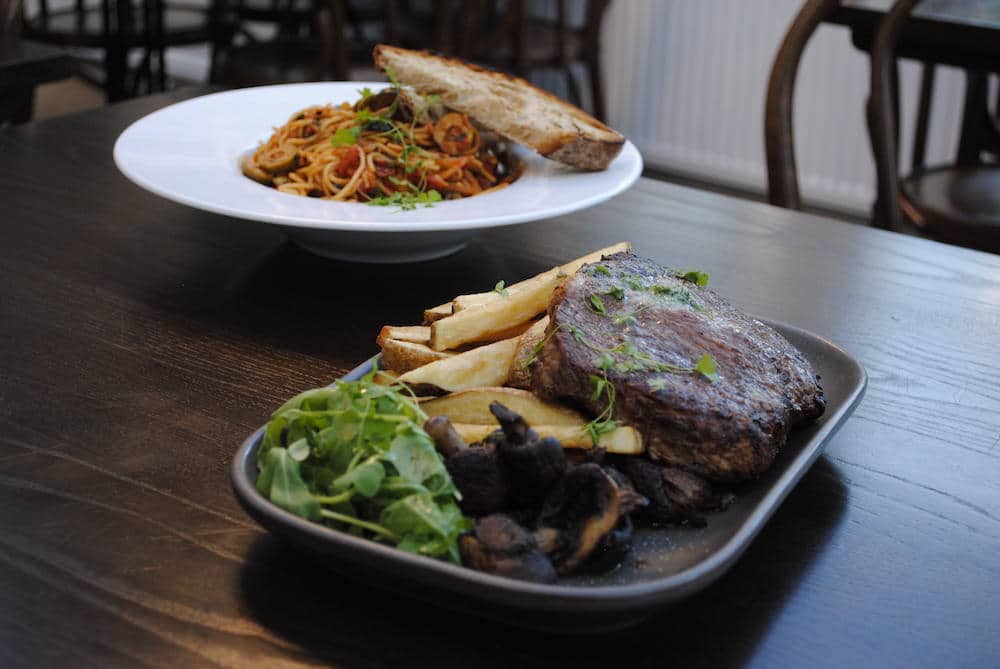 Time for sweets
A meal wouldn't be a meal without something sweet to finish it off, and fortunately there are just as many options here too.
Never has a community pub been so dedicated to its sheer variety of puddings.
At £6 each, these are also a steal, with apple and pecan tarte tatin, the white chocolate crème brûlée and the port and cinnamon poached apple all (quite literally) taking the cake. There are experimental elements to all of these dishes too, keeping things pleasantly unpredictable and exciting, the port and cinnamon in particular served up with a rhubarb sorbet which is so packed full of flavour and tartness it's difficult to believe it came from a tiny pub kitchen and not a high-end restaurant.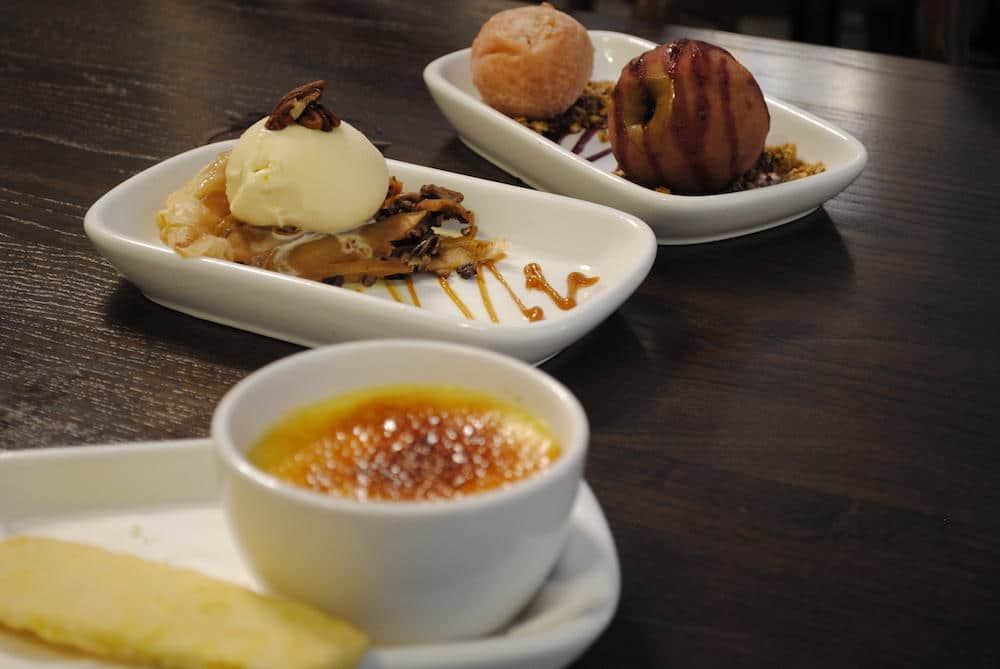 The Cleveland Arms' proprietors took the risk in giving their head chef full creative control with the menu and it's certainly paid off – a rare feat for a community pub but demonstrative of the team's shared talent and partnership.
Worth the journey
It's clear from the moment you walk in that Jamie and Sarah have put meticulous design and though into each and every detail of The Cleveland Arms, all the way from the kitchen to the conservatory. This space takes great advantage of its location, with ample space outside for relaxing in the warmer months, and a warm and inviting experience for diners indoors, whatever the weather. Food is fantastic, and cocktails are expertly made – a rarity for a pub which is off-the- grid. Diners and drinkers based in the Preston Park/Fiveways areas are spoilt with this little gem on Cleveland Road; those a little further out should note it is absolutely worth the journey.