The Foragers Hove
For December 2019 The Foragers Hove is home to the team from The George Payne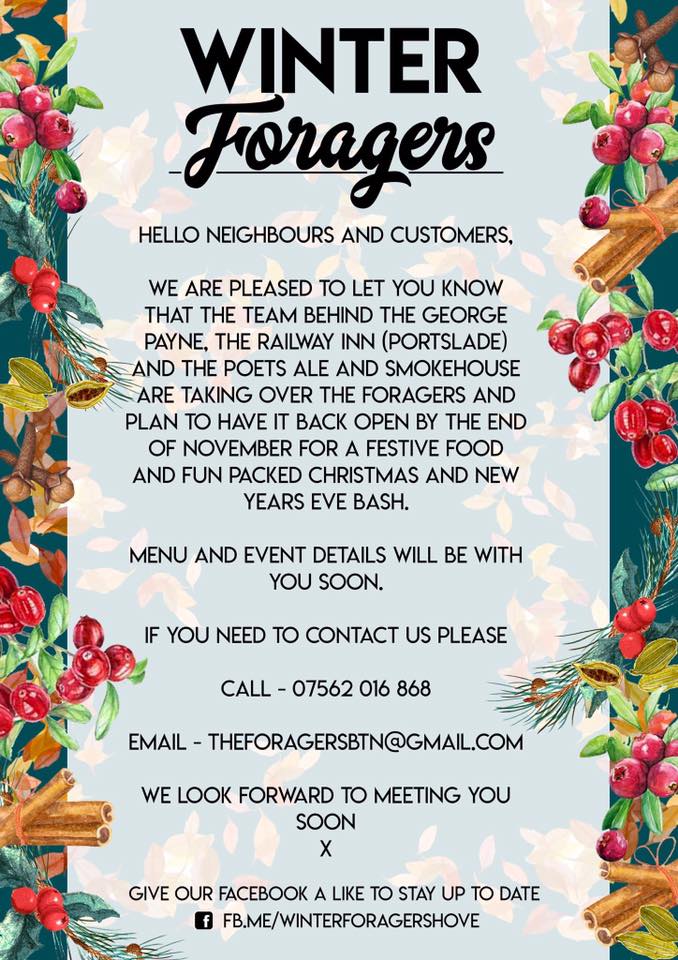 The Forager is all about sustainability and sympathetic land management, that is why they use 100% organic and free range meat from nearby farms.
"I'd always hoped the mantra 'Think global, act local' could be achieved by going to the pub-and now it can"
Terry Durack, Restaurant Critic of the Year, Independent on Sunday
They also work with professional gamekeepers in Uckfield, seafood is caught daily by a local Brighton family and they have a great supply of foraged greens and herbs which are actually available in their own back yard.
The Foragers Hove
At this tastefully decorated and relaxed venue, everything is local, everything is organic and that is why they are winning local awards, national recommendations and amazing reviews.
Their local ale is of course the award winning Harveys Best Bitter from Lewes, then for the more discerning palette they have a good wine menu featuring new world wines as well as a few of the classics.