A Charming Bistro in Brighton's Historic Lanes.
Described as a 'British Bistro' and located in Brighton's vibrant Lanes, the House Restaurant Brighton is a Victorian double fronted family run restaurant with an expertise in producing fantastic steaks along with an eclectic array of dishes to suit everybody including vegetarian options.
With frequent seasonal menu updates, 'fish of the day' and 'dish of the day' options and an inspiring 'specials board', the chefs work hard to capture the diners imagination and provide something new, fresh and exciting for every visit.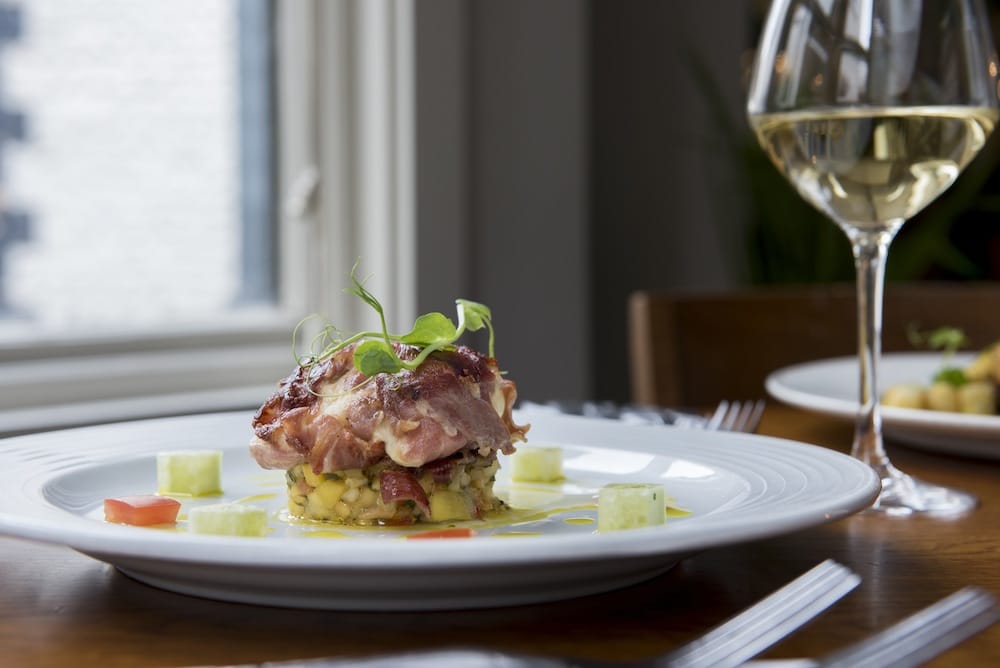 Locals in the know flock to this eatery to enjoy its spot on menu, so bookings are a must, especially at weekends.
The House Restaurant Brighton
With a variety of signature dishes to choose from, this tucked away 2 storey venue is an ideal restaurant for a romantic meal, a family celebration or a meal alfresco in their 60 seater outdoor heated terrace.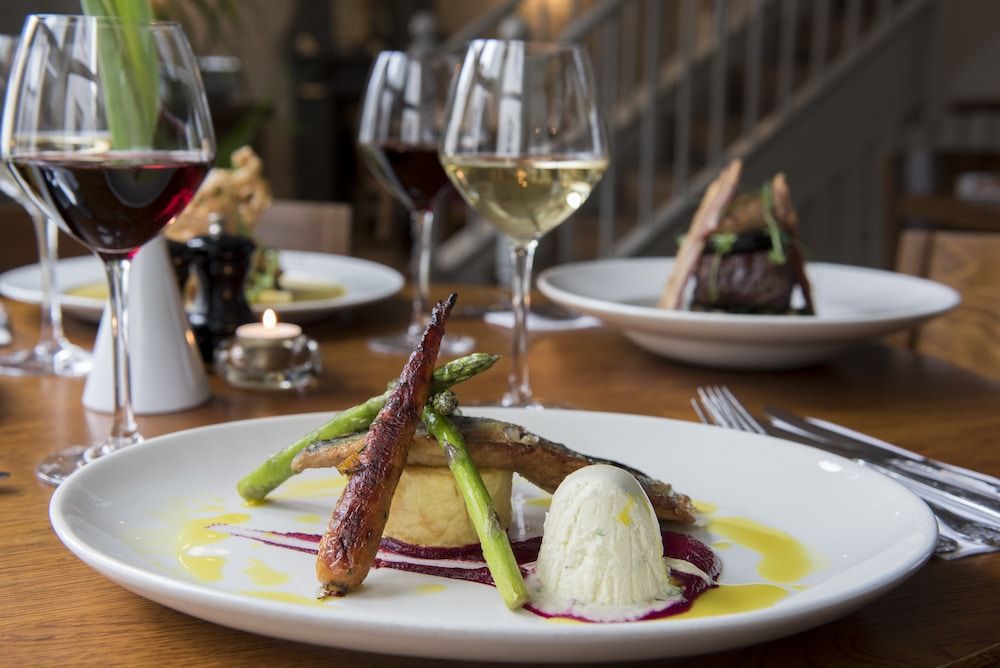 A truly dedicated family run restaurant with superb home cooked food served with a genuine smile"
Regarded by Brightonians as "Brighton's Best Kept Secret" here you will experience a warm hospitable welcome and find a wine menu which has a little bit of everything.
The House Restaurant Brighton- The Menu
For a full list of the most up to date menus at the House restaurant, please refer to their website. Here are a few sample starters, mains, signature steaks and vegetarian dishes to whet the appetite.
Starters: Chambers Eggs Royal, French Onion Soup, Shredded duck and rocket rolls , King prawns tempura. Potted ham hock and meaux mustard terrine , Pan fried wood pigeon breast.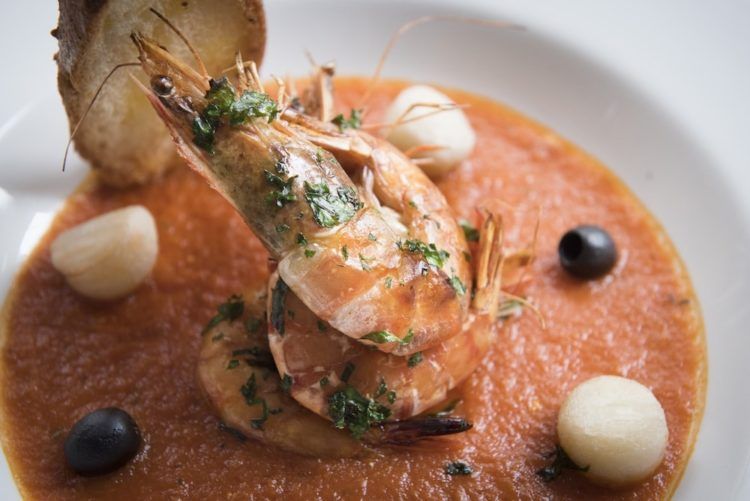 Mains: Fish of the day , "The House" Fish and chips, Roasted Lamb Rump, Calves Liver Chicken breast and parma ham ballotine, "The House" Bouillabaisse, Roasted Gressingham duck breast, Chargrilled seabass.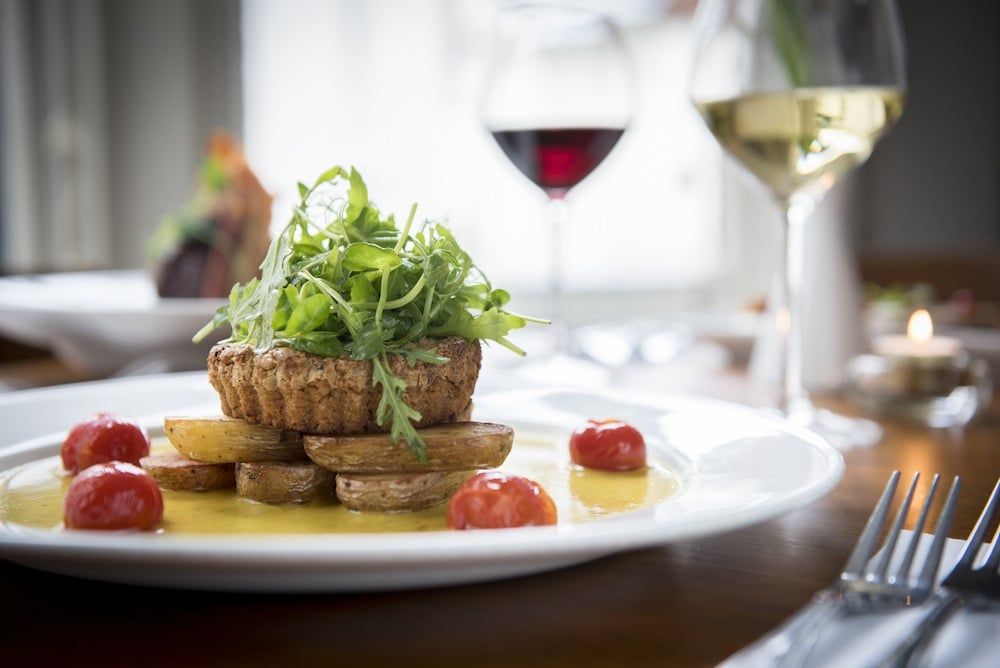 Signature Steaks. At "The House" restaurant their customers come back time and time again to sample their steak dishes: Seared Rib Eye steak, Peppered Rib Eye, Parisian Rib Eye, Fillet Steak Forestiere, Ocean Fillet steak, Fillet steak Tournedos Rossini.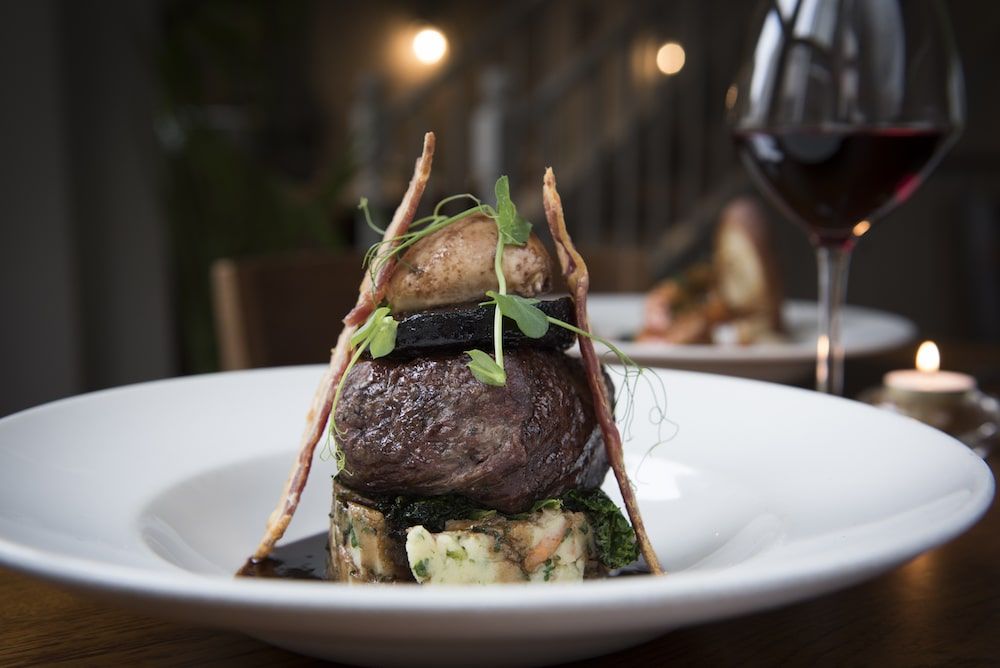 Vegetarian Dishes: Wild mushroom coulibiac (V), tower of provencale vegetables (V)
Groups, Events and Private Dining.
Blessed with four different dining areas "The House" is the ideal venue to accommodate group bookings.
They also have a separate dining room perfect for private parties to celebrate in exclusively.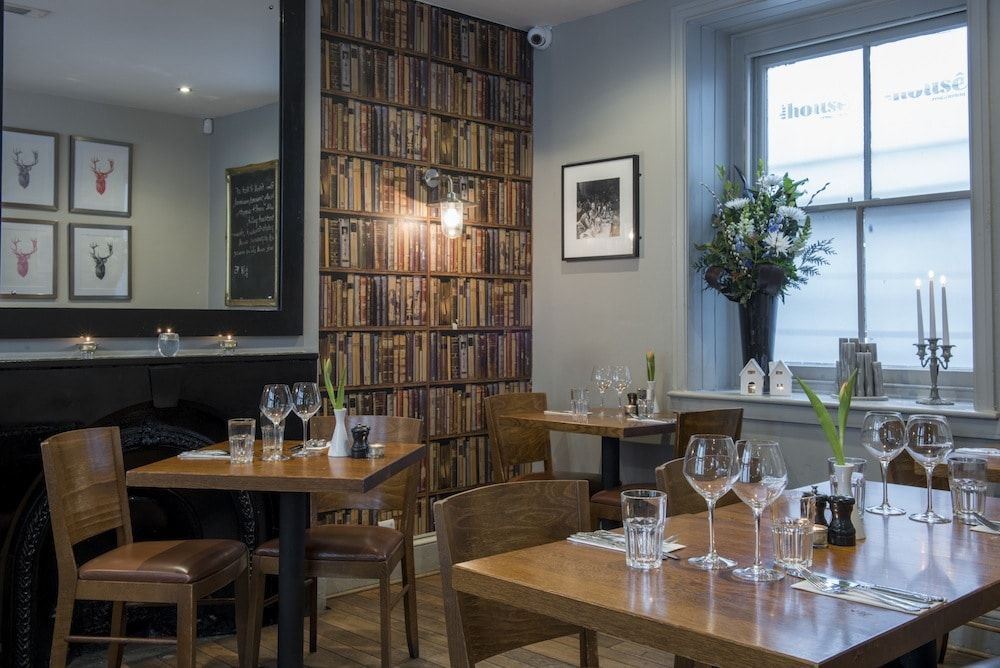 This dining room does not have an extra hire charge. Although they have a fabulous balanced set group menu which you can view at www.thehouserestaurant.co.uk they are extremely happy to provide a bespoke service with tailor made menus to suit their guests requirements.
You can liaise with the head chef and party organiser in order to achieve a unique dining experience at The House restaurant.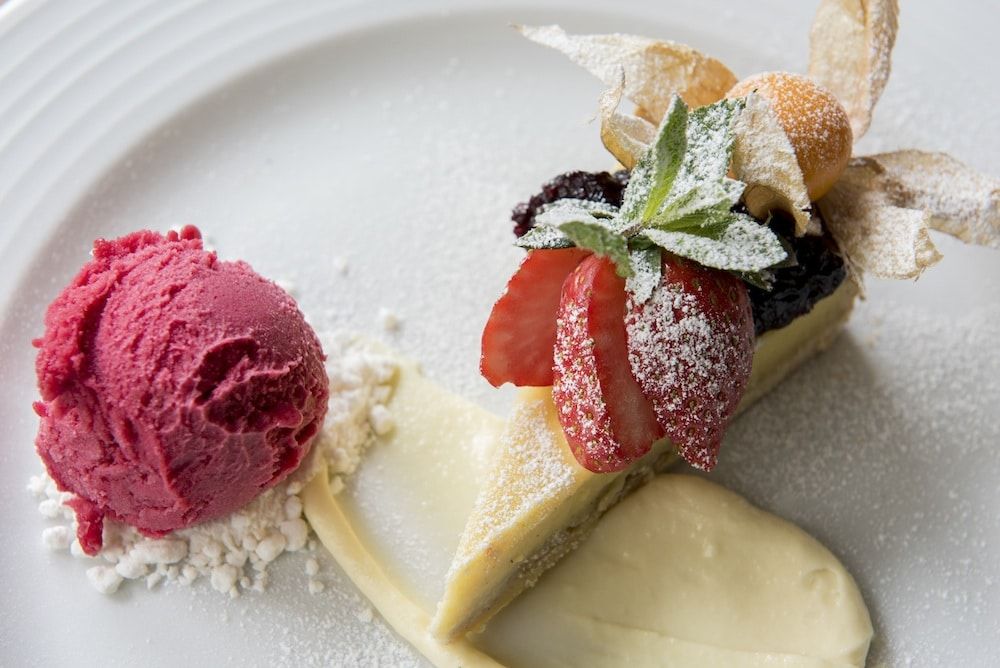 Please fell free to give them a call on 01273 321111 to find out more.
Open Sunday Lunches
Sundays they offer a choice of prime cut "Englands Rose" roasting joints, home-made Yorkshire puddings, seasonal vegetables, roasted potatoes cooked in goose fat and in-house gravy.
The Terrace
The House restaurant boasts one of the most fantastic, secluded, atmospheric and charming outdoor dining spaces in Brighton.
From March through to the end of September (weather permitting) why not enjoy your meal at The House on their fantastic 60 seater outdoor sun terrace.
It's the perfect meeting place before you venture out shopping, take a trip down to Brighton pier, or visit the beach which is a mere 250 metres away.
The House restaurant is a popular locals restaurant which has earned a great reputation for its atmosphere and their food.
Please book in advance to avoid disappointment.