Regency speakeasy: Bar Valentino
Diving into Bar Valentino is always a treat. Whether you're pre-theatre (it's right next door to the Theatre Royal), post-supper (it's above sister venue-restaurant Tinto Taperia), or pre-club (it couldn't be more central), it promises to add some 1920s speakeasy glamour to proceedings. And the fact that you have to buzz to be let in offers a pleasingly exclusive vibe. The red-lit interiors, sumptuous sofas, dark wood and deco artwork transport you to another era. And the big bay window that opens onto a small terrace overlooking the Pavilion Gardens adds to its sense of beauty and decadence.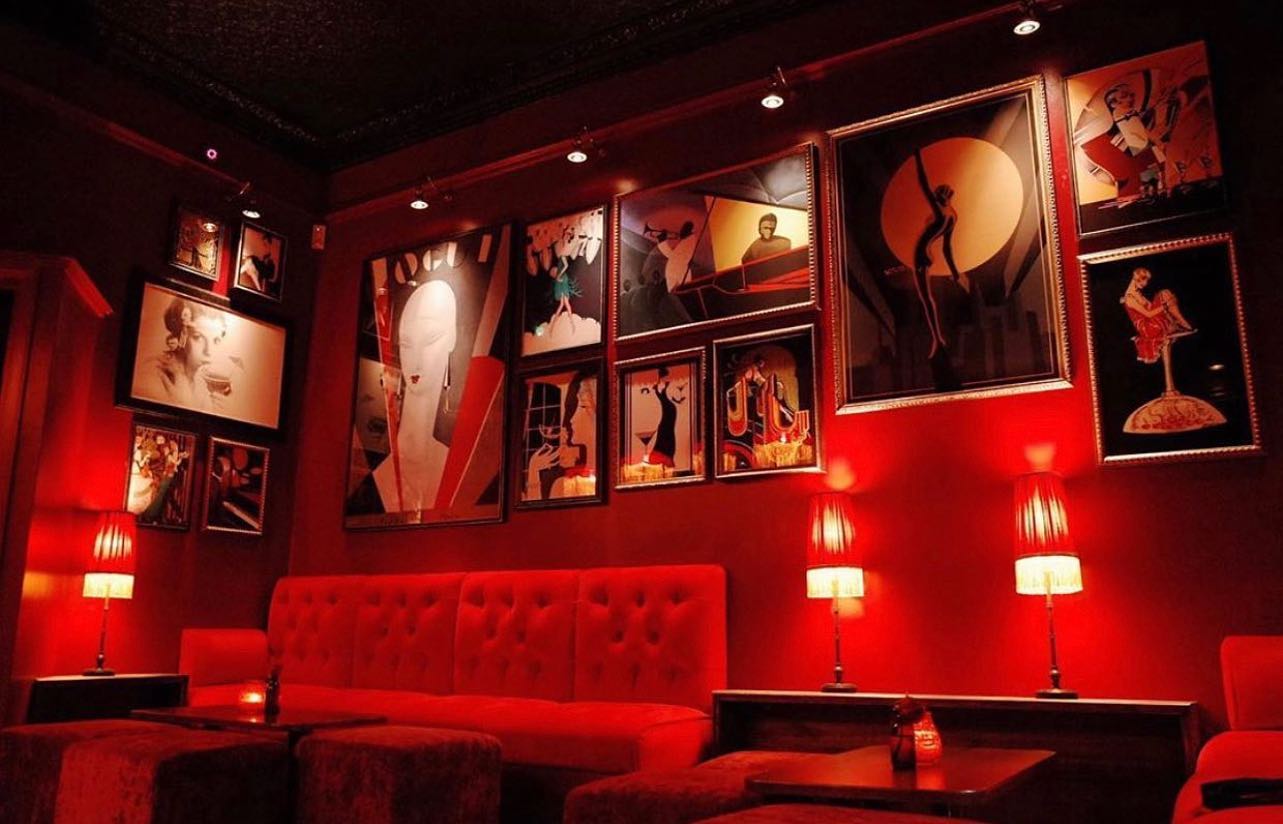 The highly trained cocktail bar team say they're ready to whip up whatever you fancy – within reason – but the well-designed and intriguing cocktail menu is definitely worth delving into. It changes regularly, and is reportedly a collaborative effort, drawing on the shared experience of the staff.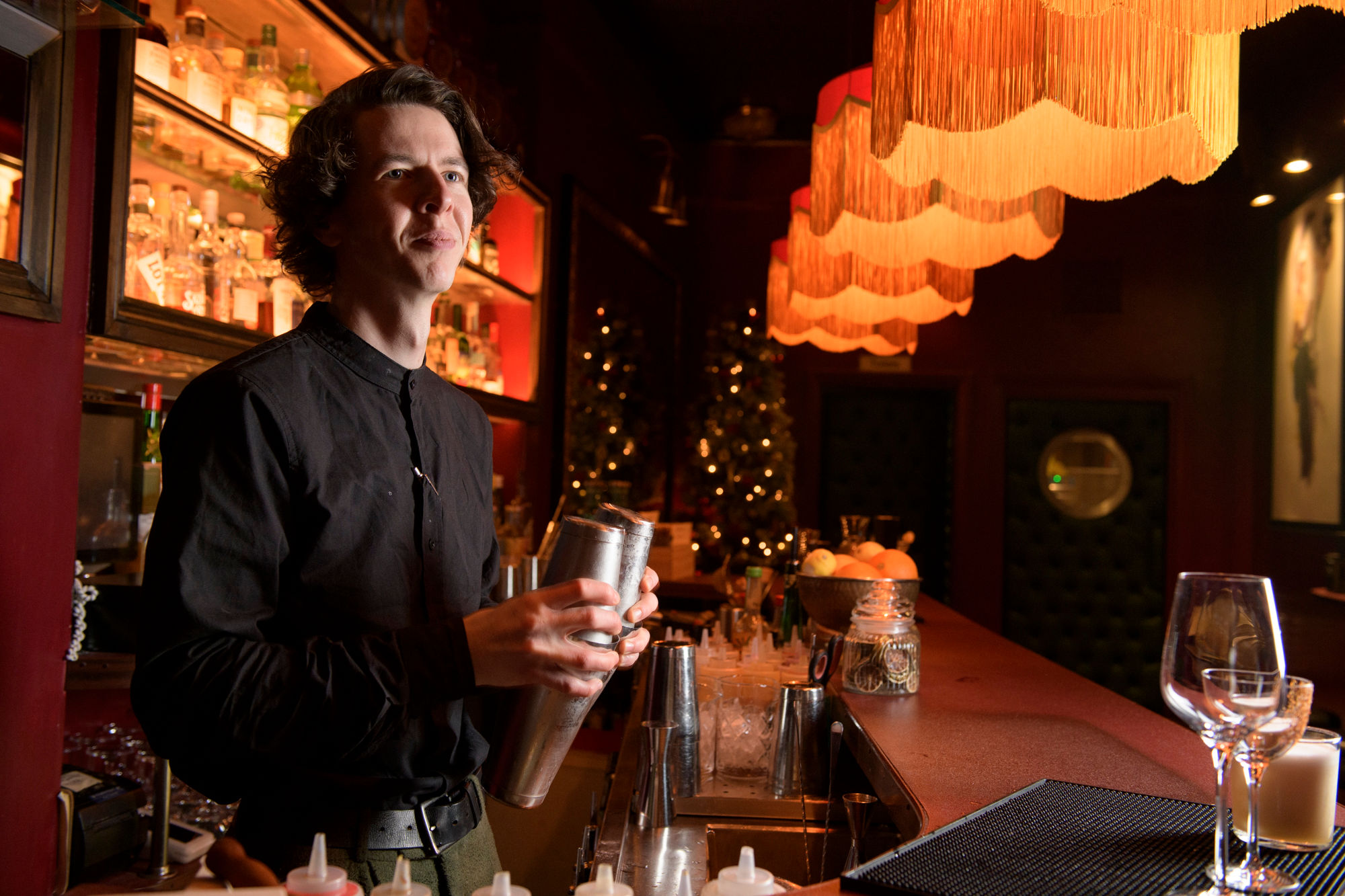 Planas Ananas Bananas
Taking recommendations from our host – Tommy – we tried the wonderfully named Planas Ananas Bananas cocktail, a Diplomatico Planas rum-based creation with banana Oleo syrup and Peychaud's Bitters. The sweetness of the syrup, as you can imagine, is beautifully offset by the bitters and its range of aromatics is in turn propped up by the smooth, fresh, white rum. Served in plain glass,  the cocktail speaks for itself.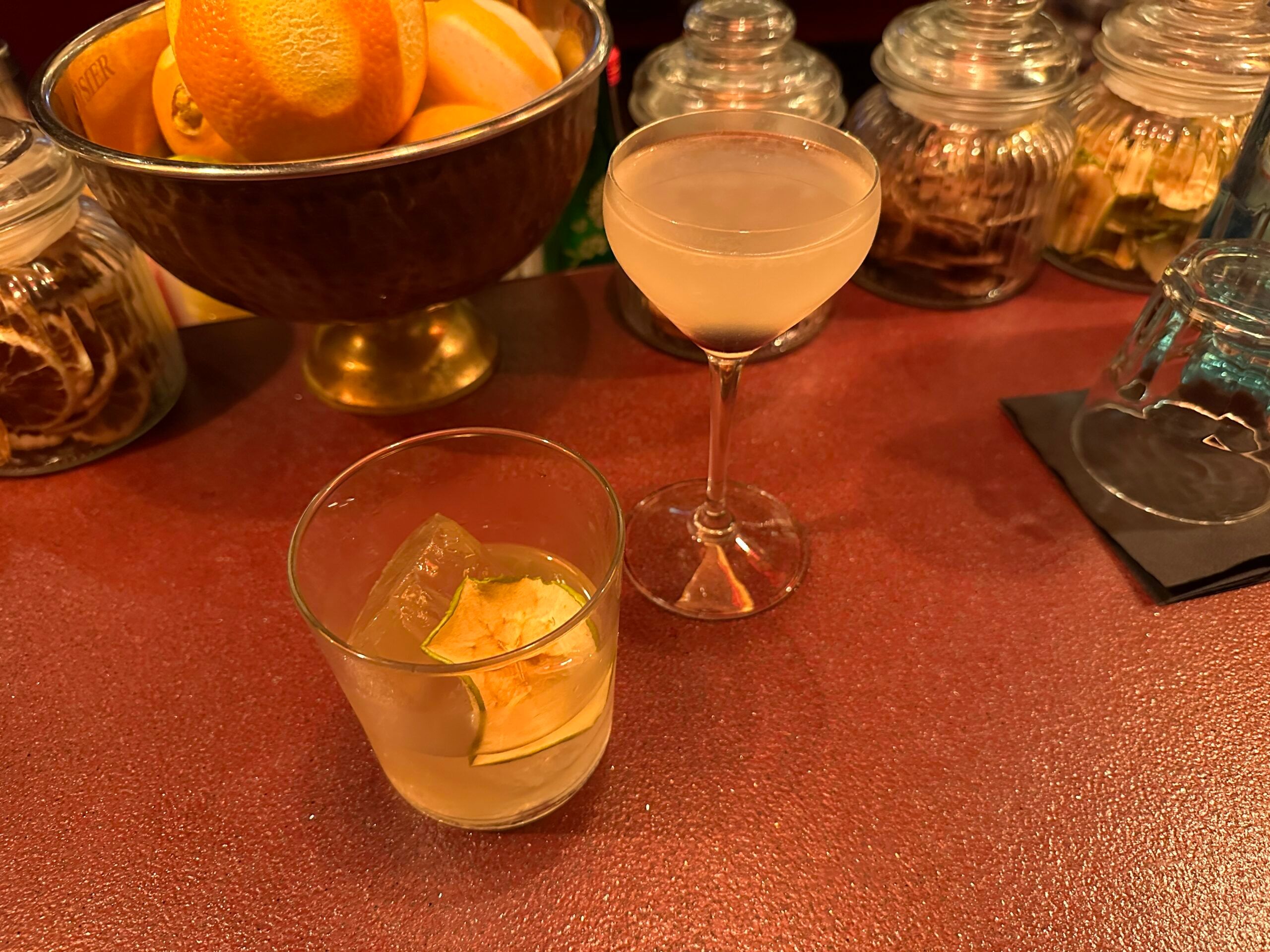 The smoke comes from Monkey Shoulder's Smokey Monkey whisky. It tastes oaky yet still creamy and smooth with a hint of vanilla, which matches a host of notes from lemon juice, elderflower and cucumber, and finally a splash of Calvados. The flavours come through in every sip, and it's a joy to drink delivering tart, smoke and sweet all in one.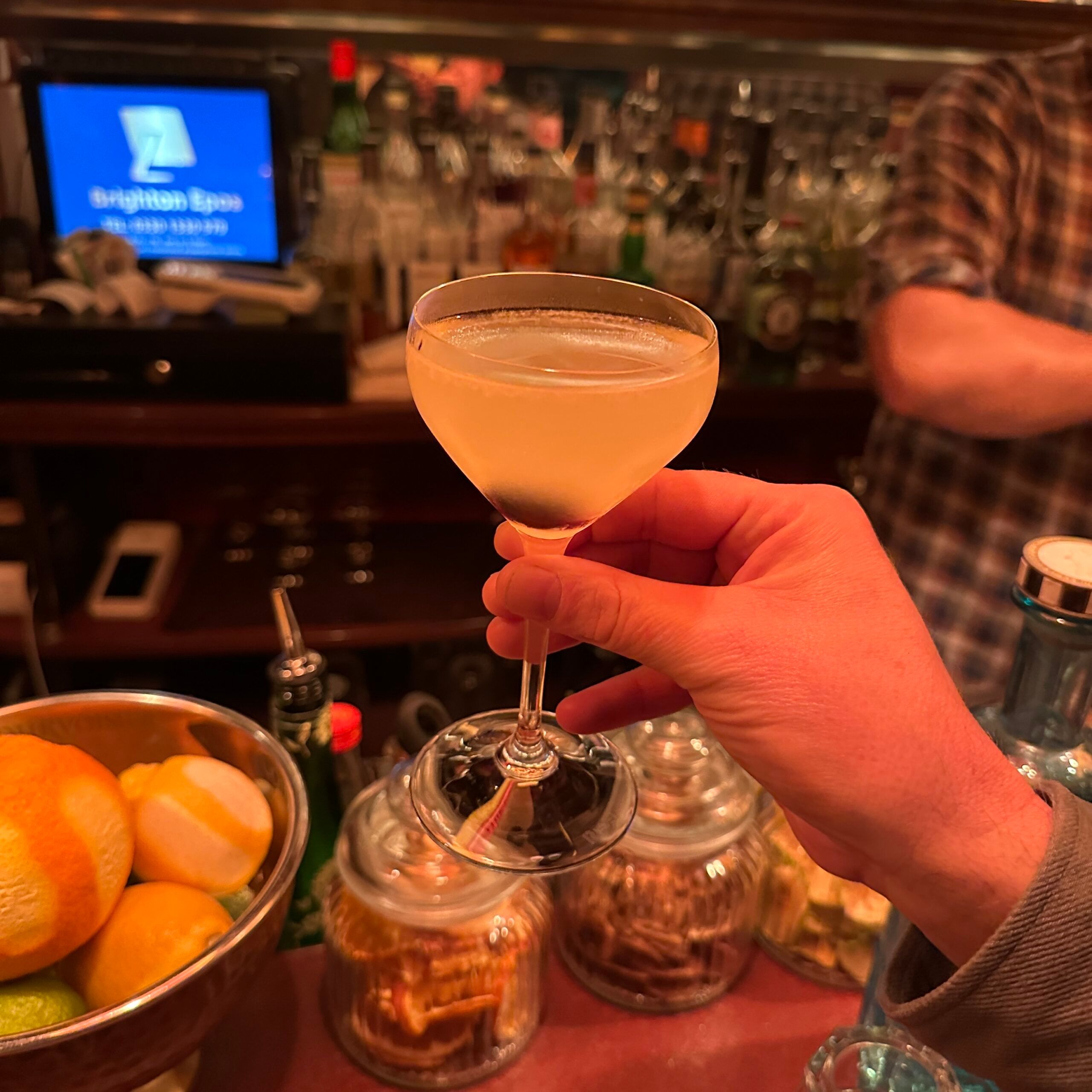 Tommy says that he's happy to talk ingredients with anyone who's interested – " our in-house created cocktails are no secret if people want to learn what goes into it" he says – his passion for his craft is clear. 
While you are trying a selection of Bar Valentino's current cocktails, you can also order tapas from Tinto Taperia below, including Jamon Serrano and Manchego Croquettes, Sourdough topped with tomato, garlic and olive oil or chorizo and smoked cheese, or the popular Padron Peppers or olives. See our Tinto Taperia blog here.
A Word In Your Ear
As the BRAVOS showcase, Brighton is buzzing with great cocktail bars and there's a sense that they're all bigging each other up, happy to be part of the wider city cocktail revolution. Each has its own identity, and we're lucky to have them. 
Bar Valentino is a self-billed 'Sanctuary of Distinction' loved by those in-the-know. So see you there soon…..just don't tell too many people….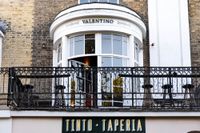 Want to know more about Bar Valentino | Cocktail Bar | North Laine?
Find Out More