An Ode to the Roast – Sunday Dining at Wild Flor
Aside from the nation's adoration for tea, the Sunday Roast might just be the most widely held tradition in the UK. But the mark of a great roast extends further than what's on the plate. As the champion dish of the British home cook, the promise of a roast evokes memories of rich, meaty aromas wafting through the house; a warm shelter after a walk over crisp autumn leaves; time spent surrounded by family at the end of a long week.
This emotional connection we Brits have with our roast dinners is why you'll find many of the best ones in places where we feel a sense of belonging – like in pubs. Or, as it turns out, in cosy neighbourhood restaurants like Wild Flor.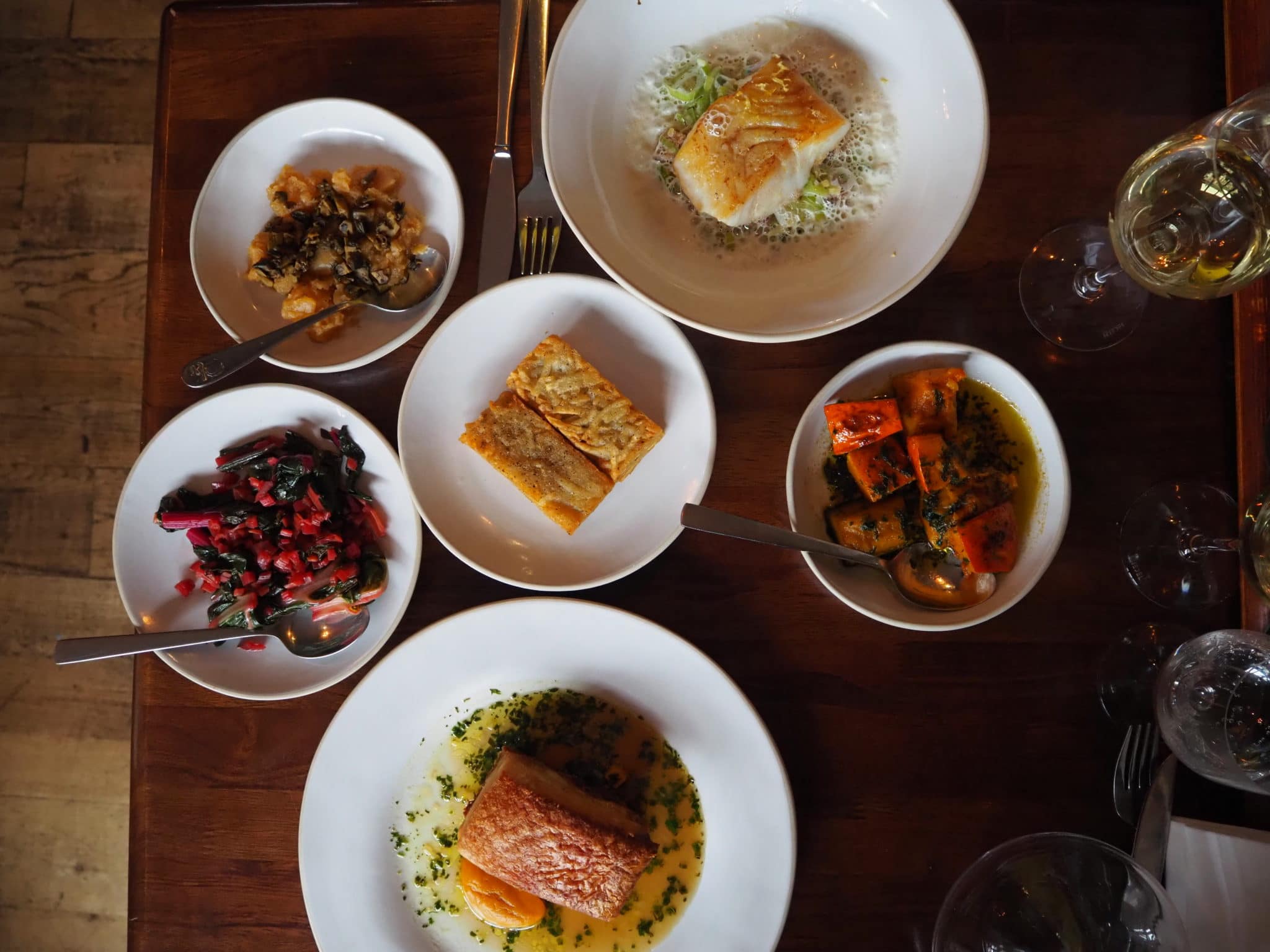 Opening in 2019, Wild Flor is relatively new to Brighton and Hove's dining scene. However, what it lacks in longevity thus far it more than makes up for in charm and its owners' collective experience. Robert Maynard, Faye Hudson and James Thomson are already well established in the city for their culinary prowess – all three of them are Gingerman Group alumni.
Their genuine love for Brighton and Hove and its residents, built over years in the city, is something which is palpable through their warm welcome upon arrival.
A prized wine list
Wild Flor possesses a humble 36 covers, giving it enough buzz to replicate a large familial gathering at full capacity, without being too noisy. The interiors are minimal yet inviting; sleek without pretension; homely. We take a seat not far from the full-length windows at the front (which make the room lovely and bright – as well as perfect for people-watching) and are offered the menu.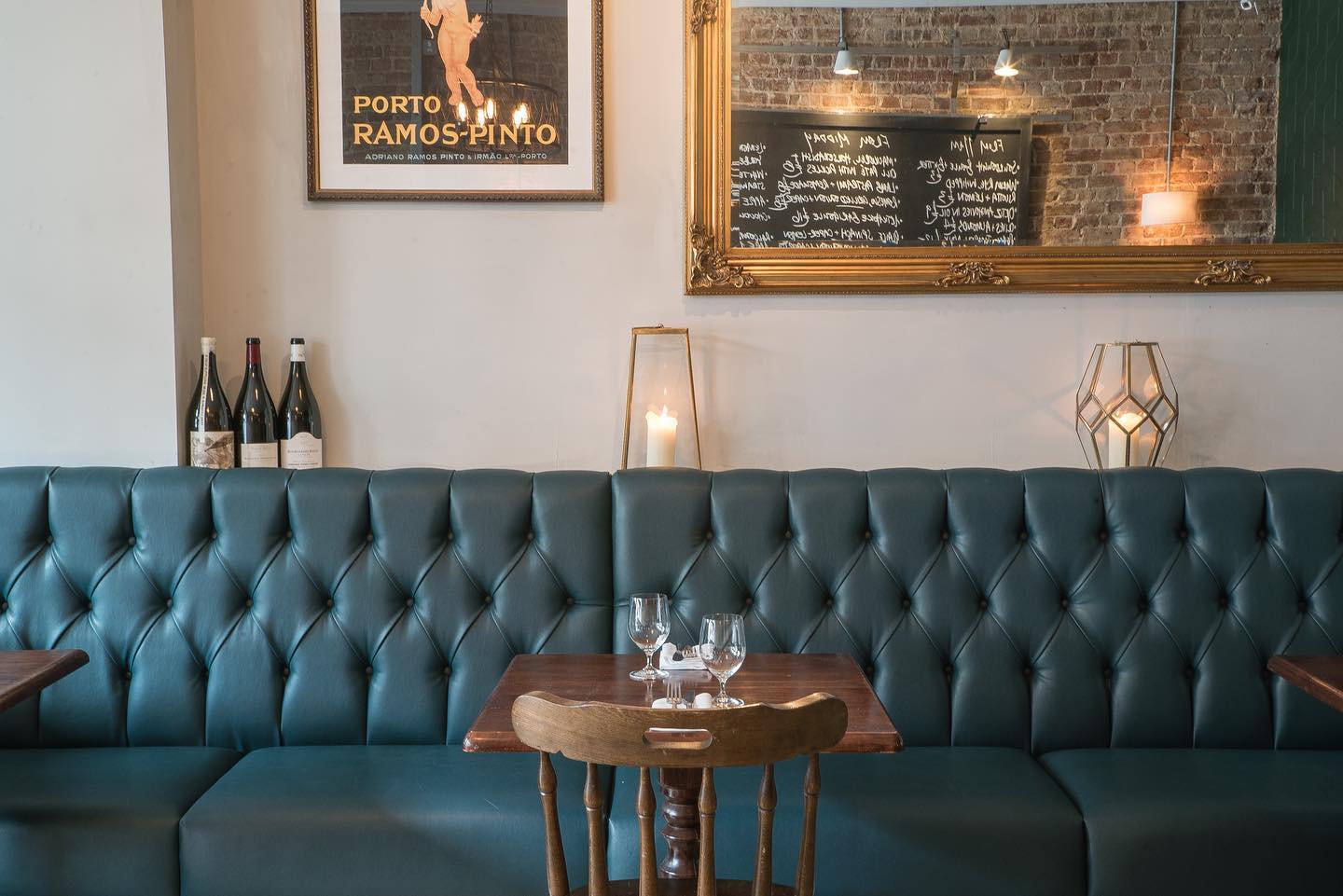 The hearty roasts are perfectly matched with a glass of wine – each meat requiring a slightly different accompaniment. All of them are accommodated bountifully on Wild Flor's wine list, much of which is supplied from the nearby (and Maynard's former employer) Butler's Wine Cellar.
Expect to see a few lesser-known varieties listed alongside some of the finest grapes and blends from the world over, with most wines boasting at least a few years on the bottle. We opt for a carafe of the 2018 Riesling Trocken – a fresh, dry Riesling with high acidity and plenty of citrus and tropical notes, which prove to match effortlessly with our dishes.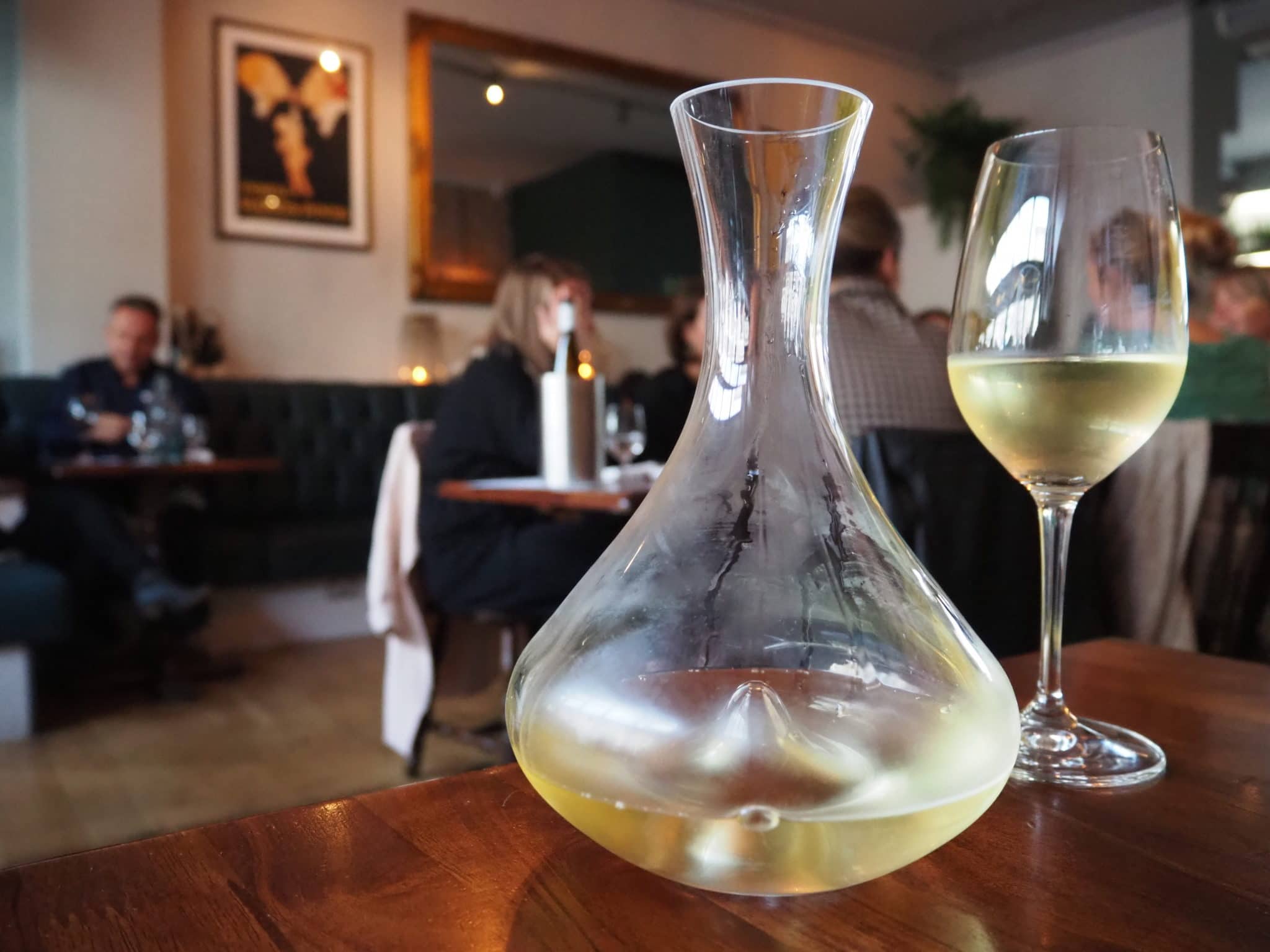 Hyper-seasonal by design
Wild Flor gained a new head chef in August 2020, who has taken it in his stride to bring a fresh edge to the restaurant's classic style. Chef Chris Trundle (of Lyle's in Shoreditch and Manfred's in Copenhagen) favours seasonal cooking, meaning dishes are curated and served up when each ingredient is at its best.
This makes for some seriously, no-fuss, quality cooking – perfect for a roast. To start, we ordered the Smoked Eel, Borlotti Bean and Courgette starter to share. It's a generous plate that offers a perfect sample of the Wild Flor as it's known during the week – gentle lemon flavours combining with a complex courgette olive oil to create the perfect base to this light fish dish.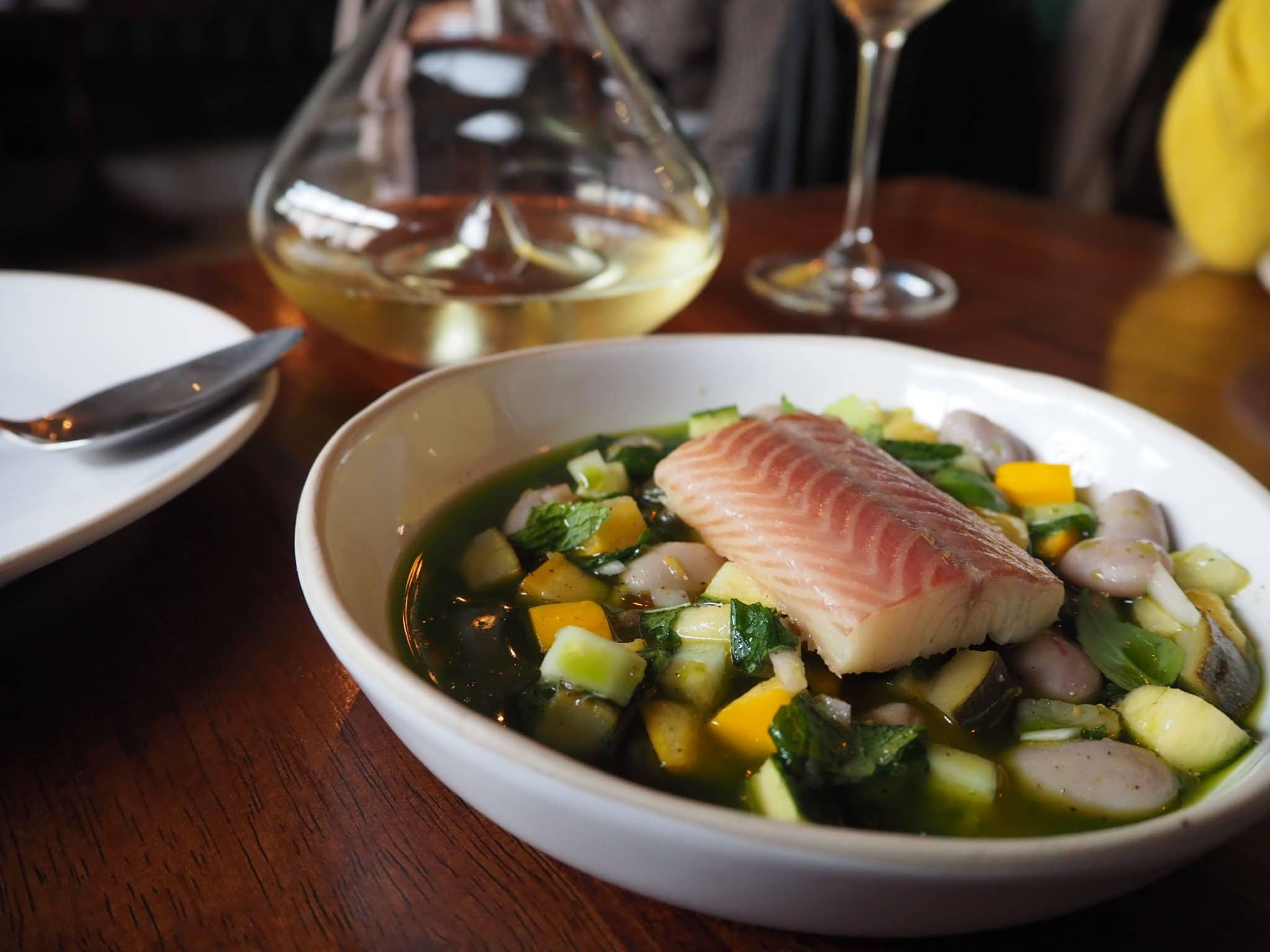 Traditional Sunday lunch and more
What follows is nothing short of a feast. On Sundays, guests can order traditional servings of roast beef, alongside other main or sharing options (including fish and vegetarian dishes) and a selection of seasonal sides for the table for mains. We opt for the Roast Pork Belly and Quince and the Pollock, Leeks and Preserved Lemon, which are accompanied by crispy Pommes Paillasson, sweet beet-y Braised Rainbow Chard, the gloriously autumnal Roast Pumpkin and Sage and Crushed Suede and Pickled Walnut.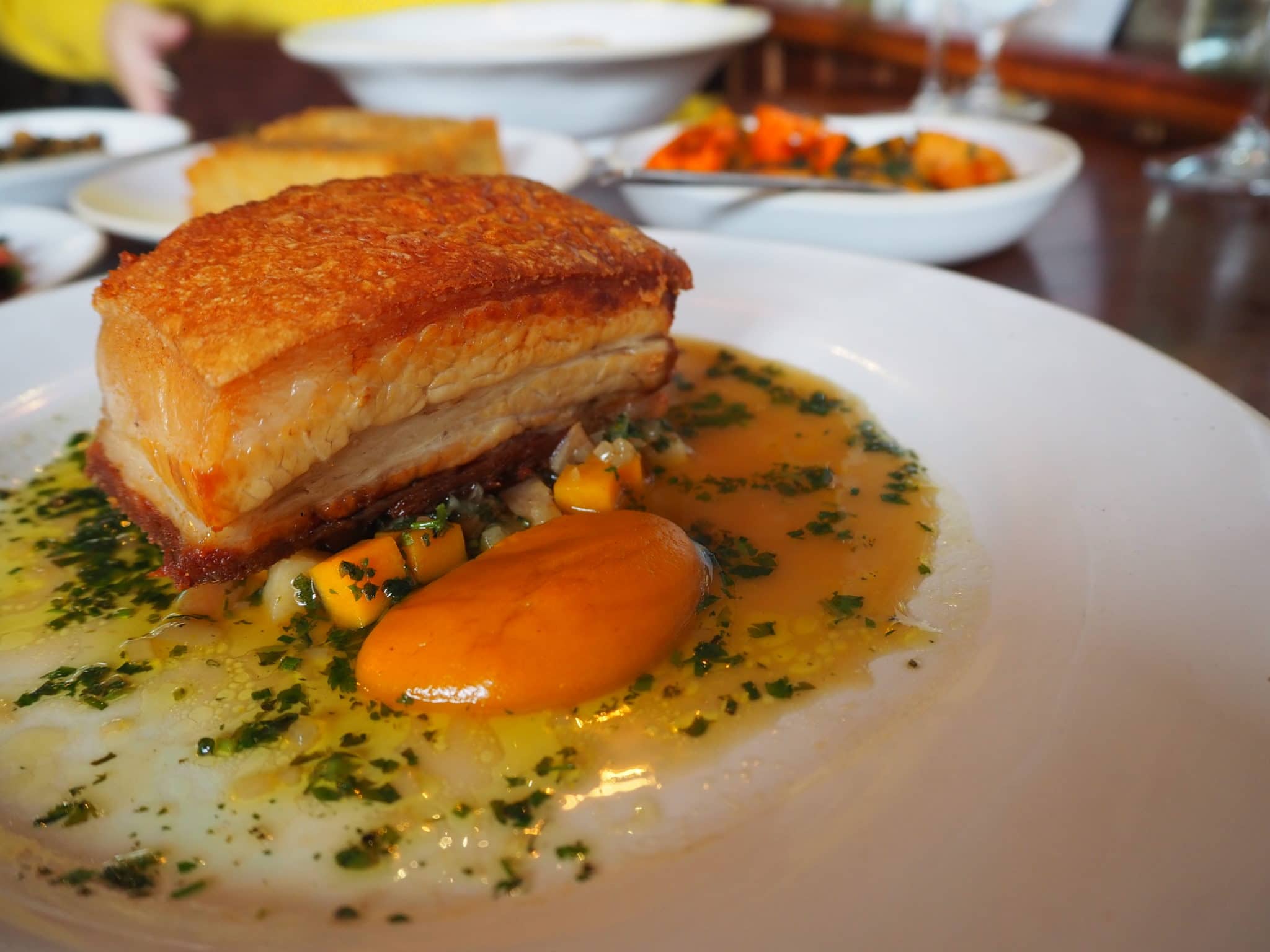 The banquet boasts everything you could want from a roast dinner: a cosy setting with excellent service, delicious wine to share between friends and family, and enough food to keep you filled up for the rest of the day.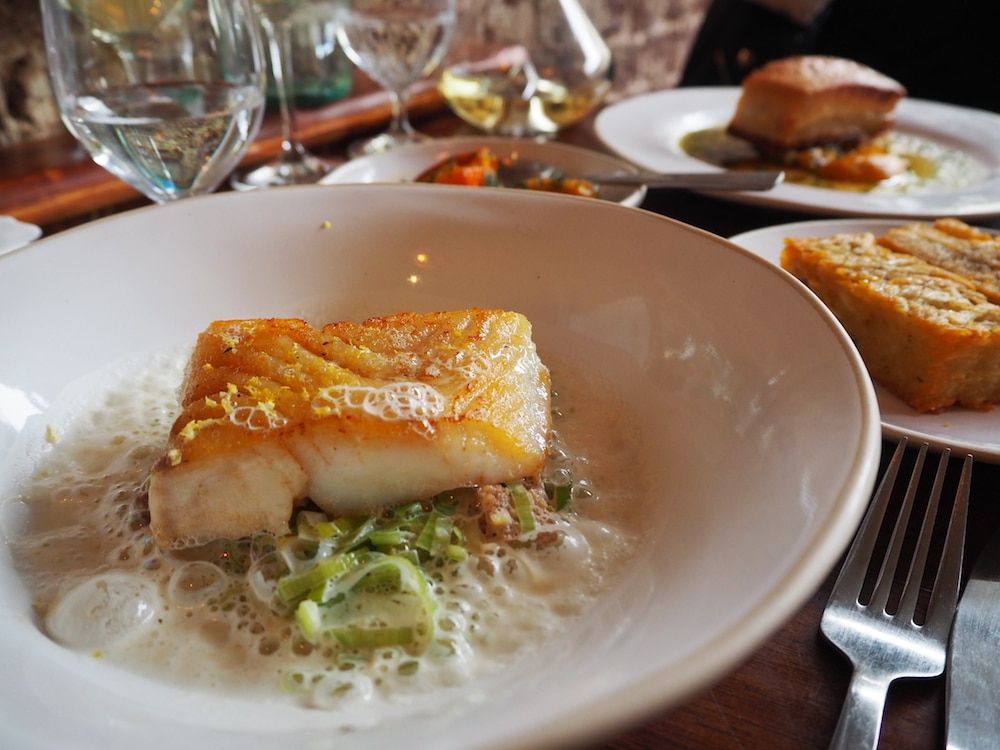 Time for dessert
We just about allow room for pudding and order the sublime Cold Blackberry and Cardamom Rice Pudding and Fig and Lemon Thyme Tart served with creme patissiere. Then it's time to leave, and as per a typical Sunday tradition, walk along the beach before heading home to nap.

Wondrous food at Wild Flor
Wild Flor bills itself as a relaxed neighbourhood restaurant serving classic cooking alongside world class wines. With food and atmosphere that stands head and shoulders above its peers, this gorgeous bistro restaurant has achieved that and more. Wild Flor truly captures the spirit of what a roast should be, and is an excellent choice for special occasions or simply an indulgent Sunday afternoon.