I recently had the great pleasure of dining at Hove Place on a blustery November evening. With its inviting welcome, gorgeous surroundings, live jazz music, delightful team and glorious autumnal menu, I would say that Hove Place is a must-visit this autumn.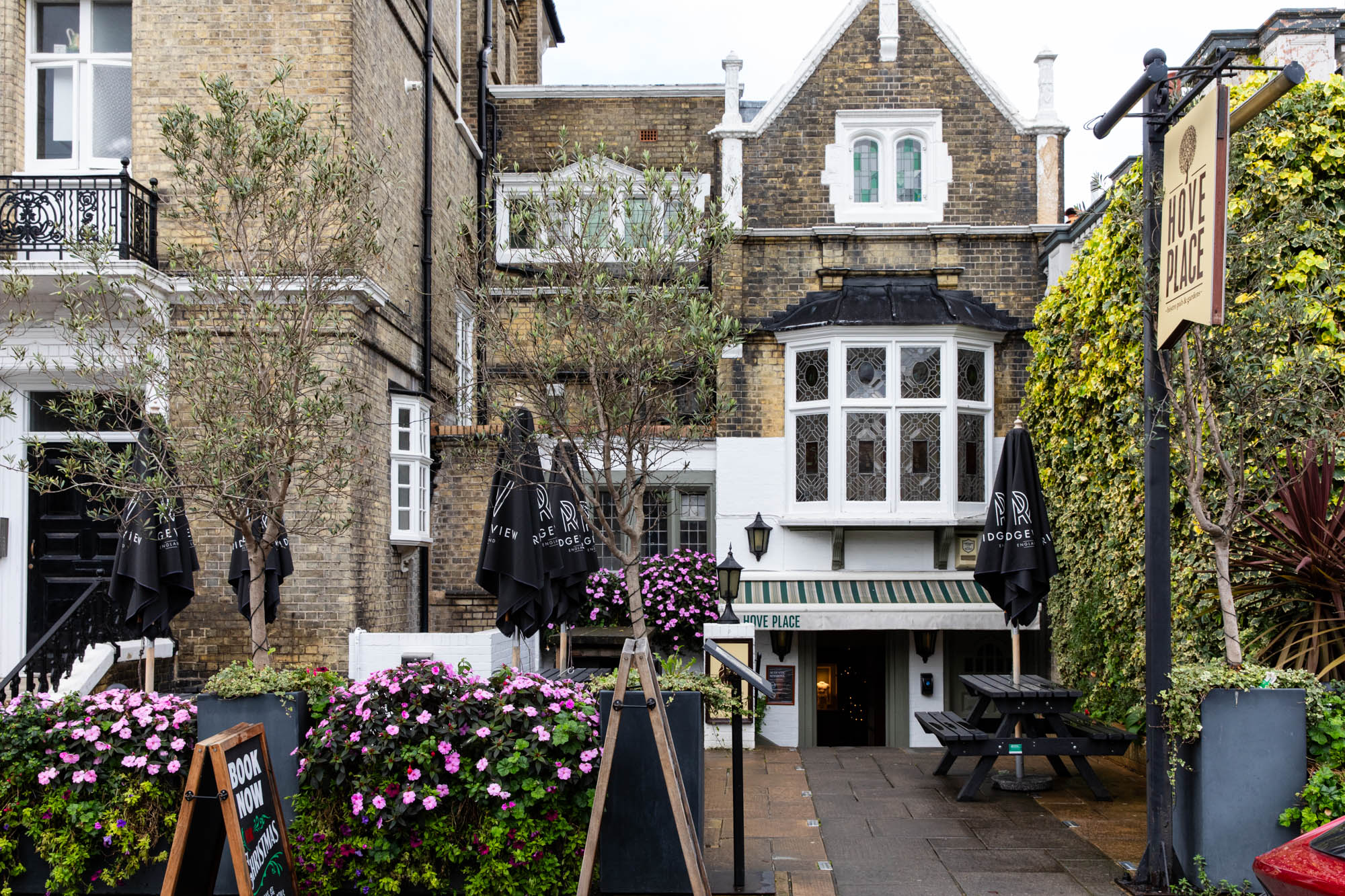 I've always associated this Hove establishment as a summer spot, but  I was so wrong. Hove Place is the ideal date night spot when the weather is begging you to stay in. The call of cosy pub vibes and delectable, warming food is just too tempting to miss.
Pleasing Every Palate
We started the evening with a gorgeous bottle of wine, recommended by our lovely server who was only too happy to help us choose something perfect to our taste. We decided on a dry white, The Mayfly New Zealand Sauvignon Blanc, which was refreshing with just the right amount of crisp and a hint of peach. It was a perfect way to wake up our taste buds, ready for the autumn menu.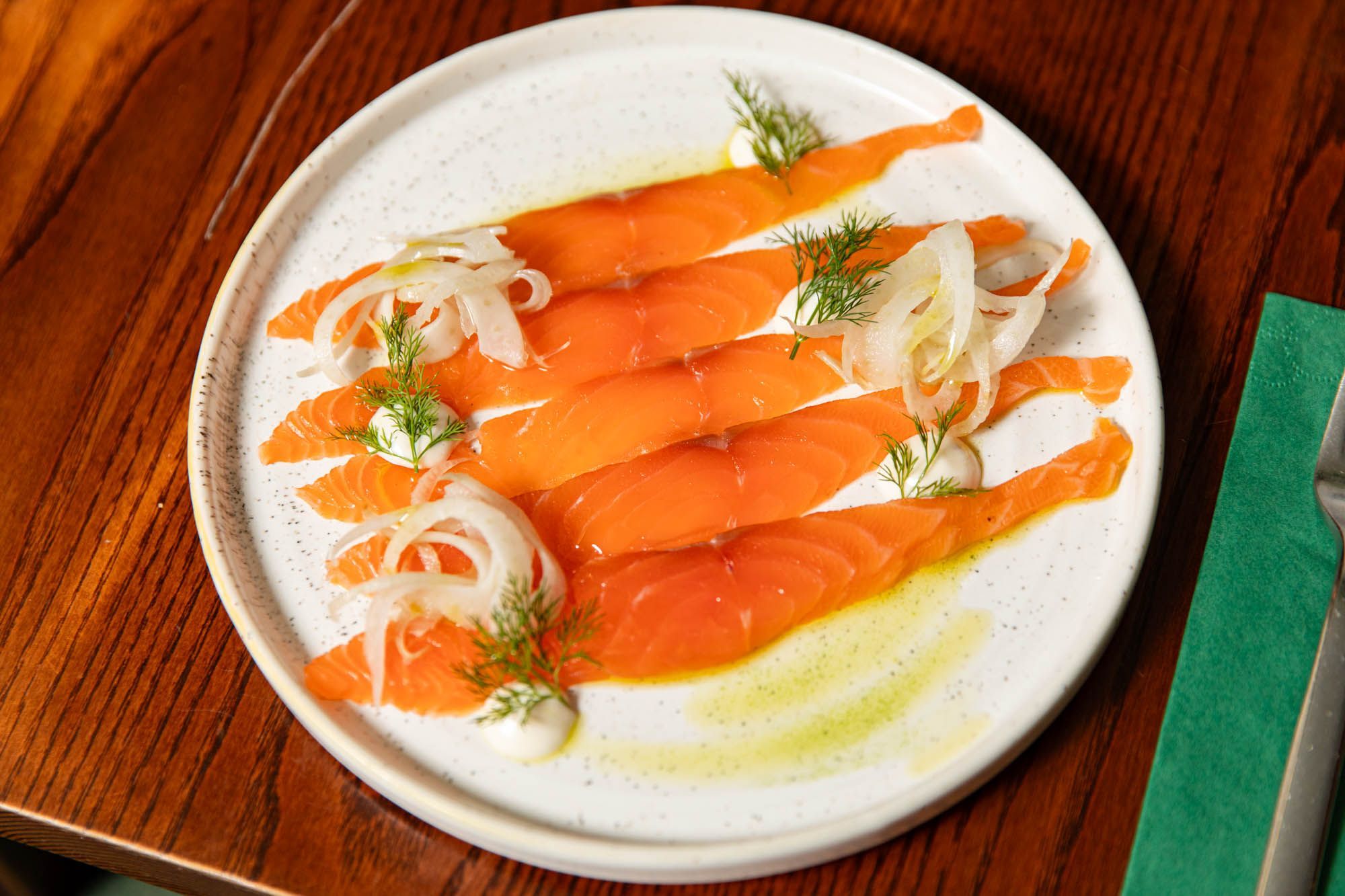 My dinner mate and I have very different palettes. I'm a staunch meat eater while she is a pescatarian. Luckily for us, there were plenty of options to please us both! For starters, we had a beautiful Rebel's smoked salmon with fresh dill and a hint of fennel. You could taste the freshness. The herb-infused oil and subtle creamy texture really elevated this traditional salmon starter. We loved that it was light enough to keep us looking forward to the next dish while just satiating enough that we felt happy while we decided on our mains.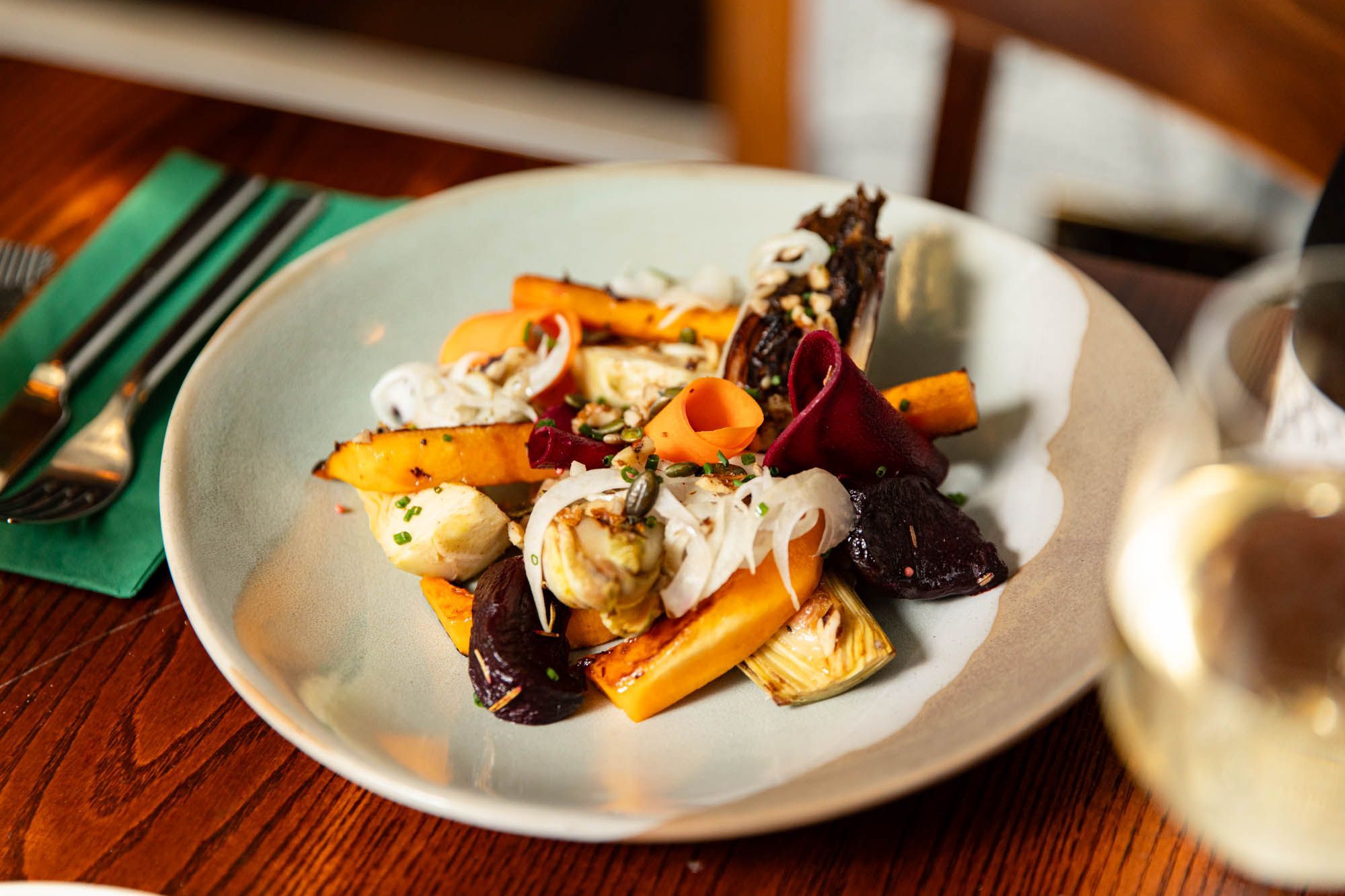 Our second starter was the warm autumnal salad and oh the colours! This beautifully presented taste of the season was rich and sumptuous. Charred artichoke, bok choy and roast carrots with a sprinkle of crushed walnuts; the autumnal salad is belly-warming, filling and wholesome. A perfect prep for the divine mains that were to come.
Exploring Hove's Place Garden
We decided to take a little break between courses to enjoy the fab two-piece band that was playing and have a gander at the lovely outdoor area. We both like a bit of fresh air between courses…even when the weather is a bit soggy. We stepped into the garden and felt like we'd walked into another world. The garden has a lush gazebo sheltering us from the rain, beautiful plants everywhere you, and truly Insta-worthy backdrops. We loved that there were plenty of heaters to keep us toasty warm and an outdoor bar to make sure that us mad, outdoor folks are always looked after.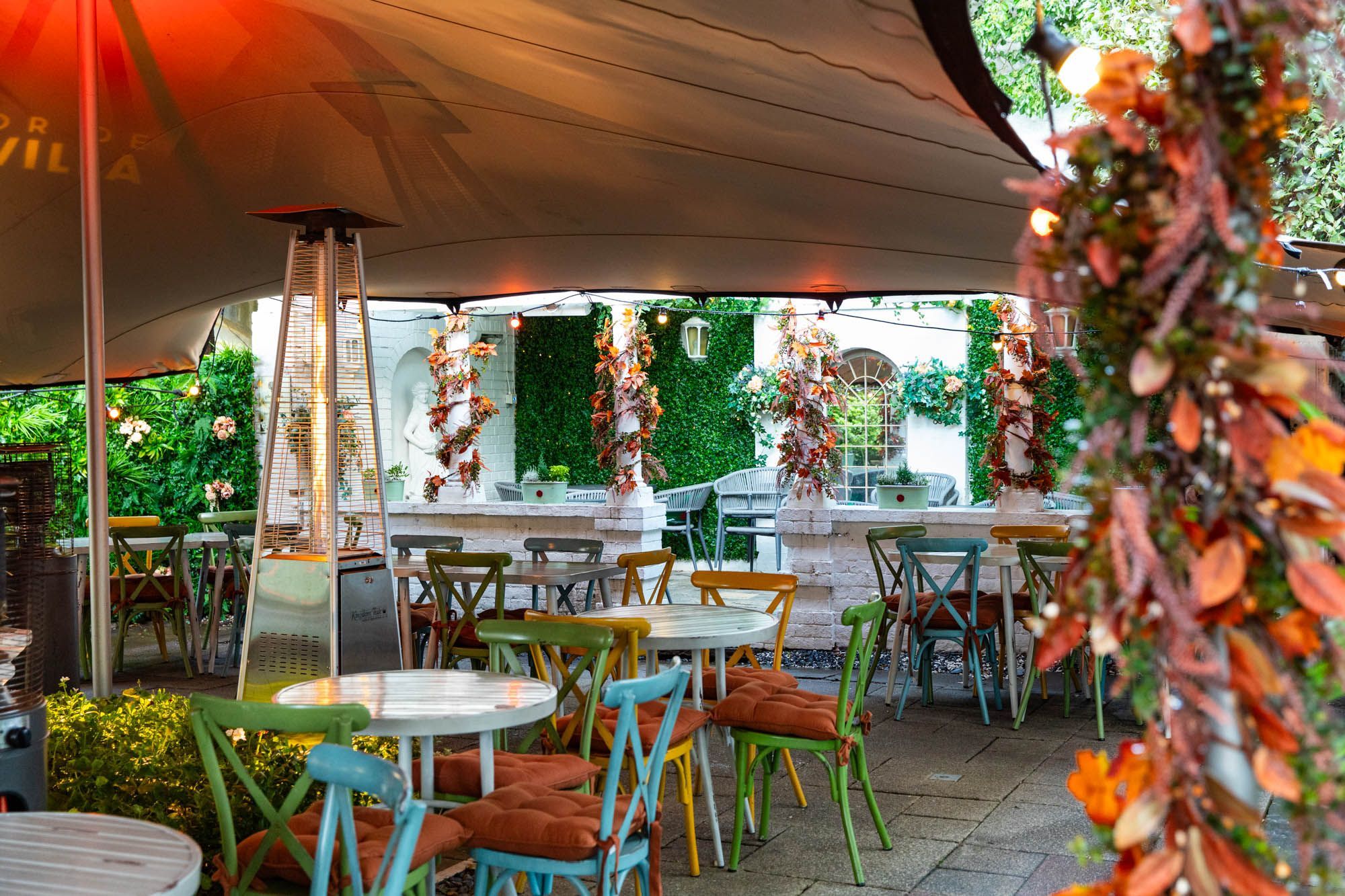 Main Course Magic
Delighted with our micro-visit to the great Hove Place jungle gardens, we headed back inside, excited to tuck into our mains. We were greeted by our server with what can only be described as savoury decadence on a plate. My pescatarian friend had the Baked Halibut with Puy lentils. The fish was delicate and hearty at the same time. The lentils were cooked to perfection, warming with a hint of heat from the carefully curated Indian-inspired spices. The crunch of the garnish, a sprinkling of paper-thin, crispy onions, balanced the softness of the lentils.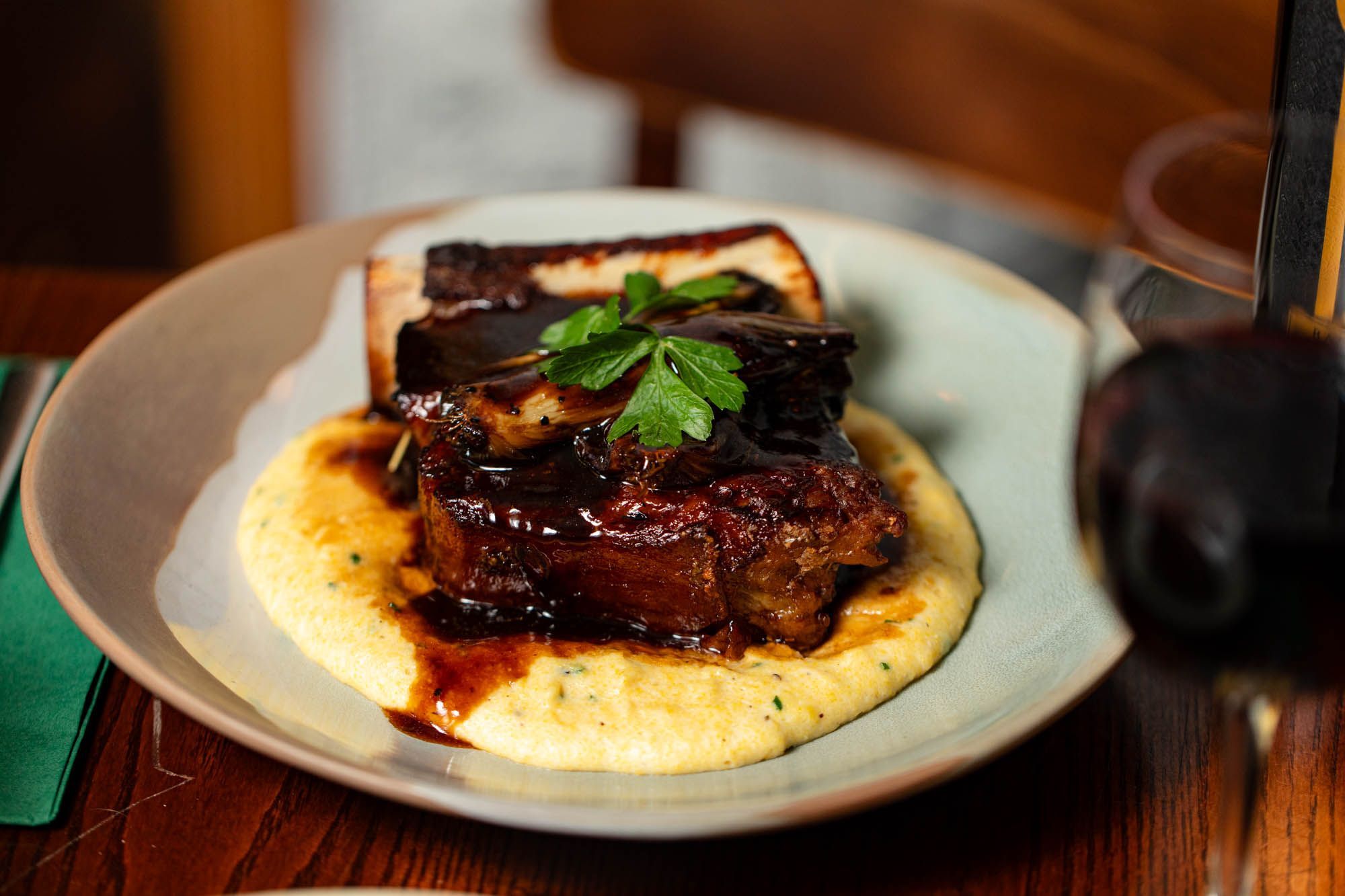 But what I'm truly excited to tell you about is the coffee-braised short rib. OH. MY. FOOD GODS. This was an experience.
The flavour of the coffee came through just enough without overpowering the dish. The meat was succulent and fall-apart tender. And the polenta? I had no idea polenta could do that to a person! It was soft, and creamy, with a sharpness from the parmesan that complimented the sweetness of the short rib perfectly. The shallots were chargrilled, adding a touch of smokiness, all-in-all, the melding of all the ingredients in the short rib made for the perfect alchemic bite.
Relaxing atmosphere and mellow tunes
As we felt our bellies were full and completely satiated, we decided to relax and listen to the angelic sounds of the band. An Amy Winehouse-esque voice filled our ears and the vibrant, lively feel of Hove Place enveloped us as we took in our last drink of the night. There was a date night vibe to the place that felt easy and relaxed. The music was chilled and upbeat at the same time. Nothing too overpowering, just enough to keep the awkward silences not so awkward should they arise.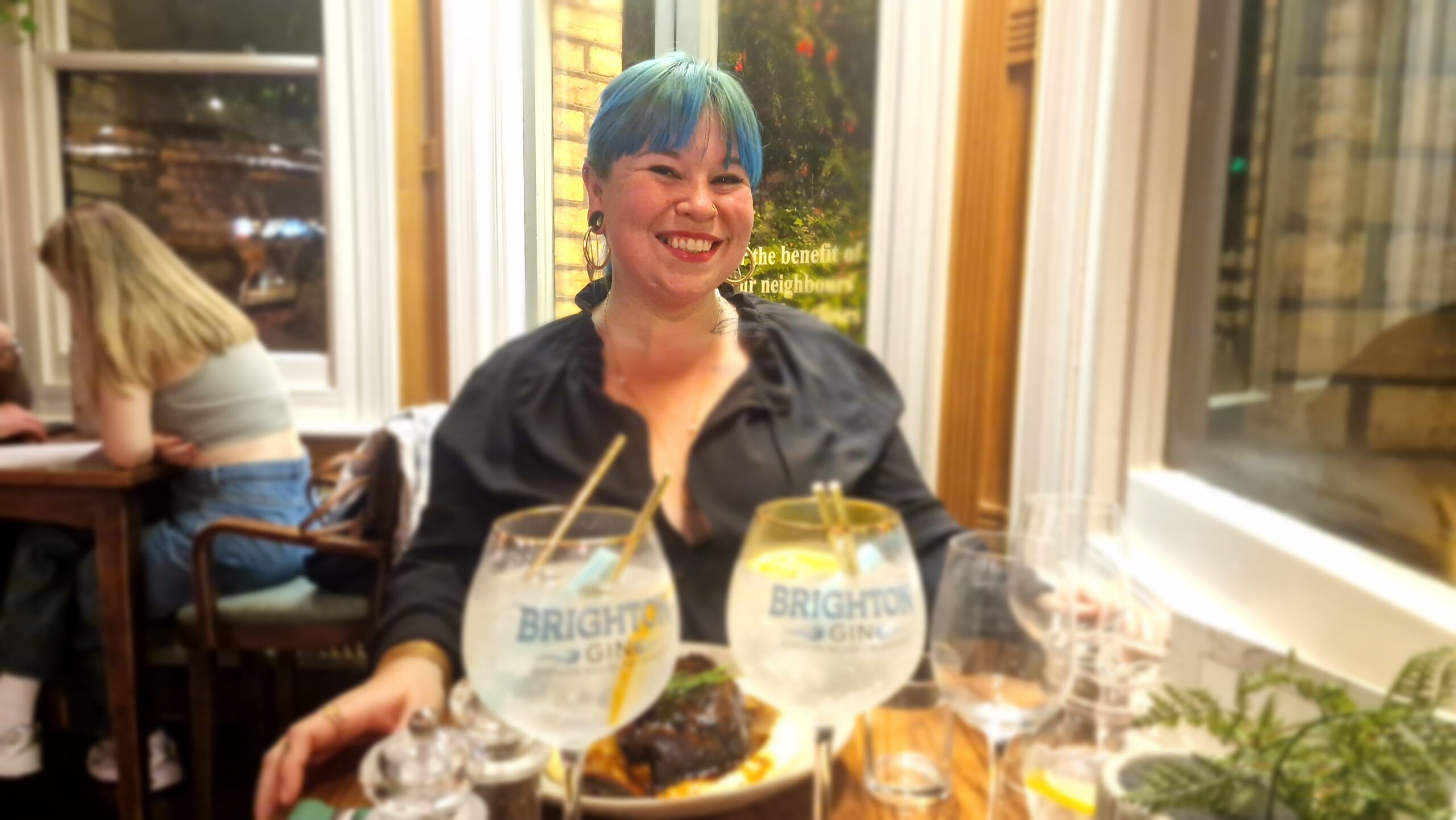 We asked for something interesting that the bartender could choose at their whim (dangerous, we know, but it was Friday night!). Out came two refreshing Brighton Gin and Tonic cauldrons on stems (a gin glass but have you ever noticed the similarities?). To make them extra special, they added a signature peppermint Brighton Rock garnish that complimented the local gin with a little fresh sweetness. 
Sweet Farewell
The team wouldn't let us leave until we tried a sweet, crispy treat…crème brûlée with slices of pear and freshly made biscuits. That satisfying crackle from the caramelised brown sugar balanced beautifully with the poached pear slices and creamy tonka vanilla bean heaven. It was a light and deliciously sweet finish to the evening.
I would highly recommend heading to Hove Place for their welcoming, warm, cosy space, outdoor paradise and gorgeous savoury adventures. Add to that their live music and you have the perfect date night for two. 
Family Gathering – Sunday Roast Feast
But wait! There's More!: 
When I was asked where to go for Sunday Lunch the next day with the extended fam, Hove Place were the first words out of my mouth. We called the day before, hoping and praying they could fit a table of nine (!!). Again, the gorgeous crew were there to save the day! They booked us to the full conservatory with its lovely heaters and warm tropical paradise vibes; we were delighted.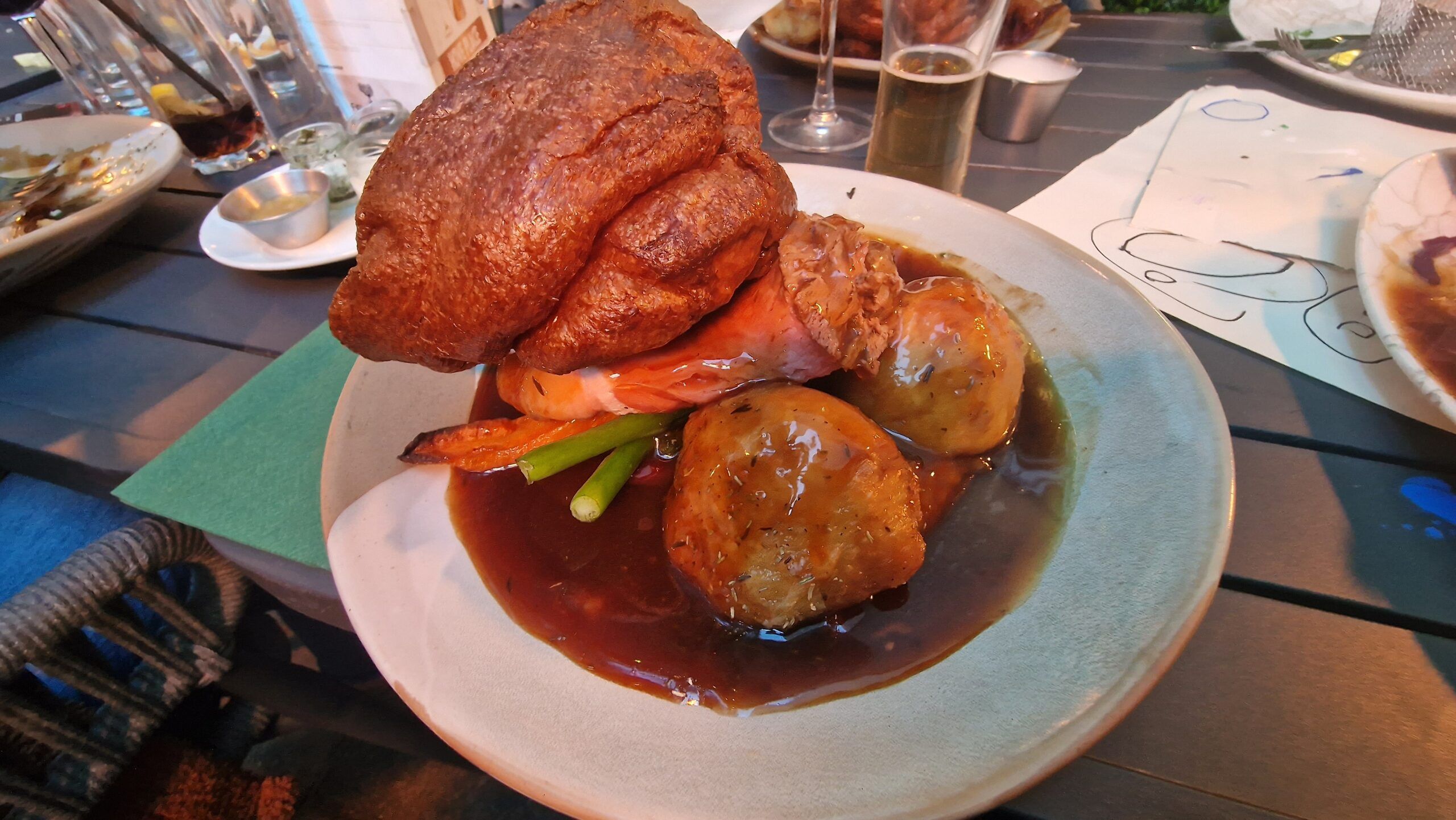 Now I need to mention that there were three boisterous kids and a teen in our group. We had the most wonderful Sunday afternoon, blessed with dry weather. The conservatory is fully covered, surrounded by heaters and the servers were consistently ready and on hand. 
Most of us enjoyed roast beef with all the trimmings. The beef melted in your mouth, the carrots were cooked just enough with a confident amount of seasoning, and the Yorkies were as big as our heads, it was exactly what we were craving. Our coeliac cousin was well catered for with a gorgeous lamb roast that had plenty of trimmings minus the Yorkie. 
Between courses, and once the kids were finished, they were free to enjoy the back half of the beautiful gardens. I can not stress this enough, if you are a parent wanting to enjoy a big beautiful and most importantly relaxing Sunday Roast, then Hove Place should be your next go to! 
Again, we finished our meals with heavenly puddings,csticky toffee pudding topped with luxury popcorn (sounds odd but it really works) and some divinely decadent chocolate mousse. We were there for a good three hours, the servers never rushed us, and we truly felt welcomed throughout our stay.
Hove Place is our new favourite local for cosy nights out and a special Sunday Roast with the family. Check it out, I guarantee you'll be delighted! 
Follow Hove Place on Instagram.