Kitgum | Brighton | Restaurant
Kitgum Brighton's cuisine fuses the east coast of Africa and the west coast of India. The result is an explosion of flavour that's unique, warming and wonderfully wholesome. Wildly fun, unpretentious and easygoing, Kitgum on Preston Circus is an independent restaurant, a hidden gem and one of those venues that showcases the best of Brighton's culinary scene. Kitgum also have a sister business called Haraka who offer home delivery. 
Kitgum and their team won best international cuisine at the BRAVO awards in 2023.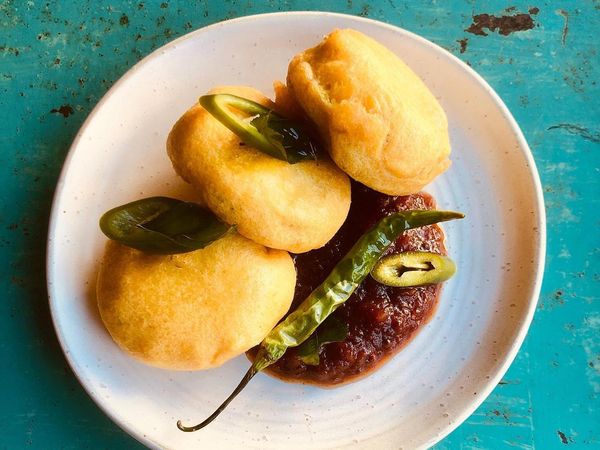 The story behind Kitgum Brighton
In the words of Kitgum's founder Fayaz, "In 1972, the president of Uganda, Idi Amin, announced that all Asians had 90 days to leave their homeland. Among the 60,000 exiles were my parents, and although they only took a single suitcase they brought culture and cooking from two great continents. This food is a wonderful combination of East African and Gujarati cuisine". Fayaz was raised with these recipes and now he wants to share them with you. 
Finding Kitgum
Kitgum Brighton is located in the bustling Preston Circus area of Brighton, which if you're visiting the city is no more than a ten minute stroll from the rear of Brighton Station and if you're perusing the North Laine then it's a five minute walk away. This destination restaurant in Brighton is worth planning your trip around, or if you're a local it may well become your new favourite spot.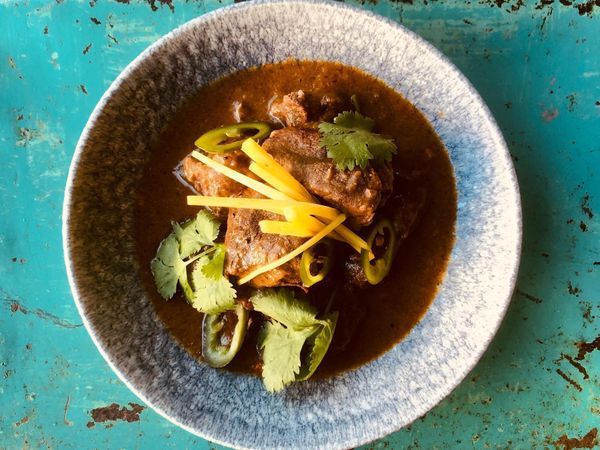 The food
Kitgum Brighton combines the flavours of East Africa and West India and integrates elements of European modern dining. They're bringing to Brighton a flavoursome, exotic and exciting dining concept that is winning the hearts, and stomachs, of foodies, families and friends.
The dishes come as small plates, with a recommendation of two to three per person you'll be grateful for the opportunity to sample more of the menu. While the menu regularly changes, you can still expect an abundant range of choices and quality over the different seasons.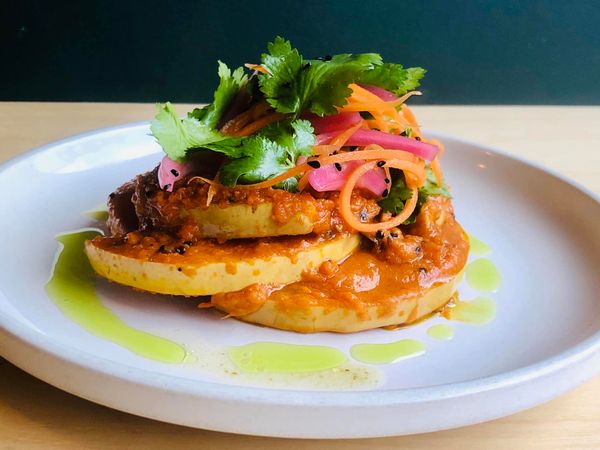 You can look forward to a menu that explores flavour combinations, and sublime pairings of colour and fragrance. The menu offers a balanced selection of meat, vegetarian and plant-based options. Kitgum aims to have 50% of the menu plant-based at all times, so if you're vegan, there's a lot for you to enjoy. For meat eaters, all produce used here is free range and there are some Halal varieties available, but make sure to ask when booking. 
The feel at Kitgum Brighton
Intimate, modern and chic. Kitgum is an infectiously upbeat and effortlessly cool restaurant. Its unassuming location on Preston Circus adds to its urban awesomeness. The restaurant itself is simple; the main focus is on the open kitchen and the sensational smells and food that it produces. 
Kitgum Brighton is a small venue, but justifiably popular. Its combination of great food, locally sourced beverages and Fayaz's toe-tappingly addictive playlists create a wonderful environment worthy of multiple visits.