Brighton Foodies Festival 2016 

Hove Lawns, April 30th, 1st & 2nd May
Quote RB241 for 2 for 1 Tickets
Highlights of this year's festival include:
> Michelin-star chefs Matt Gillan, Adam Simmonds and Stephen Crane, and MasterChef winner Ping Coombes cooking in the Chefs Theatre
> Celebrity chef Aldo Zilli launches his street food range 'Zillicious' serving Italian Piadinas (a hot Italian flatbread filled with Parma ham, salami, mortadella and buffalo mozzarella)
> More award-winning artisan producers than ever before
> Street Food Avenue serving a mouth-watering array of international cuisines
> Champagne, wine and craft beer masterclasses in the Drinks Theatre
> A new Vintage Tea Tent with afternoon tea served from a tea trolley
> New Bug-Eating competition and the famous Chilli-Eating Challenge
> Live music from local bands at the Brighton Unsigned Entertainment Stage
> Burlesque Baker Charlotte White whipping up summer bakes in the Cake & Bake Theatre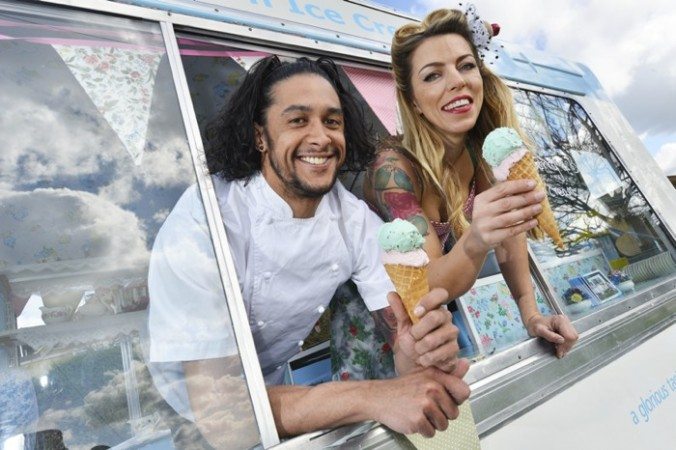 Get ready for a weekend to delight your tastebuds!
Foodies Festival, the UK's largest celebration of food & drink returns to Brighton Hove Lawns on the Bank Holiday Weekend with plenty of delicious new stalls and attractions. As one of the UK's most popular food and drink festivals, The Brighton Foodies Festival will be returning to Brighton and Hove for the seventh consecutive year including celebrity chefs, new tasting theatres, artisan producers and more street food than you can shake a satay stick at. We've got the lowdown on what's in store this year but make sure to sign up to their newsletter for special offers, VIP treats and surprise guests!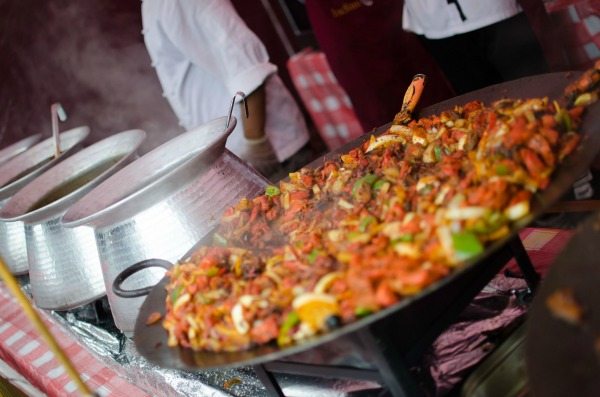 Discover – Feel Good and Superfoods
Visitors can enjoy a new 'Feel Good Foods' theme at
Foodies
Festival
this summer, with healthy living chefs and food writers joining the line-up to cook with superfoods including kefir, lucuma, freekeh, kelp and banana flour, and sirt rich foods such as blueberries, kale, celery, buckwheat, turmeric, chilli and red onion.
Here is video from one of the Foodies Festivals in 2015.
What's New at the Brighton Foodies Festival in 2016?
There are a couple of exciting new addition this year, including the Feasting Tent which will enclose long banqueting tables where guests and chefs alike can sit together and enjoy some of the treats available – perfect for meeting new faces! There's plenty going on, with a Chef's Theatre, delicious beverages concoted in the Drinks Theatre and a perfect opportunity to keep the kids busy in the Children's Cookery Theatre.
There's also the Vintage Tea Tent which will host daily tea dances and the Chilli Food Market which will host a daily Chilli Eating Challenge at 5pm – enter if you dare!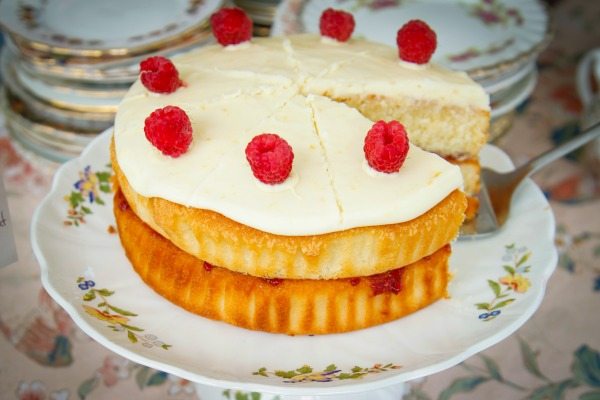 Top Chefs This Years Include:
Dave Mothersill – The Coal Shed & The Salt Room
Alun Sperring – The Chilli Pickle
Adam Simmonds – Great British Menu Winner & Michelin Star Chef
Stephen Crane – Michelin starred Ockenden Manor
Emma Spitzer – MasterChef Finalist 2015
Steven Edwards (MasterChef: The Professionals Winner 2013) and Josh Stanzl of the much anticipated Brighton i360 Brasserie.
Shop – Artisan Producers Market
A glittering array of Great Taste Award winners are available to shop and sample from this year, each being hailed as a producer of 'Exquisite, Outstanding and Simply Delicious' food and drink – a fantastic opportunity for visitors to meet artisan producers from the local area and across the country, learn their story and stock up on award winning produce. With over 120 stalls to peruse at each
festival
, selling everything from Seaweed Seasoning to Champagne Infused Fudge, visitors will be spoilt for choice for what to eat at the
festival
and take home to enjoy. Read up on the
Restaurants Brighton
Top Food Trends of 2016
to whet your appetite!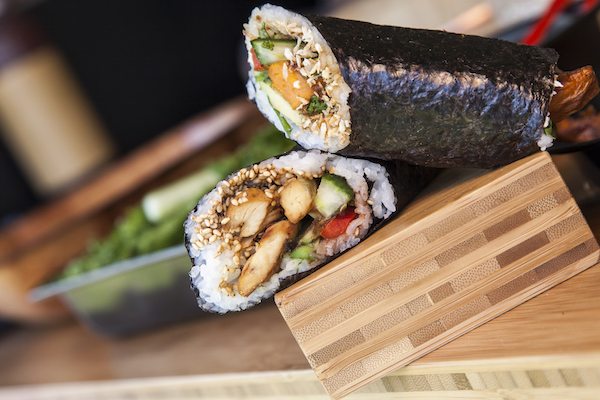 Indulge – Cake, Bake & Tasting Theatre
Those with a sweet tooth should make sure to visit the Cake and Bake demonstrations in the Tasting Theatre where they'll be plenty of experts, including baking extraordinaire Charlotte White, master chocolatier Fiona Sciolti and top local cake-makers showcasing hints and tips for creating perfect cakes, sugar-crafting and a stall to buy lots of tasty goods and gadgets.
Feast – Street Food Avenue

There's a special focus on Brazilian street food this year to celebrate the Olympic host's cuisine, including traditional Brazilian BBQ and Rio's favourite dish Feijoada made from black beans, salted pork, trimmings, smoked sausage and jerk beef, which is cooked in a traditional clay pot. Brazil's national cocktail Caipirinha, a mix of lime, sugar and Cachaça, and Brazilian coffees will be available.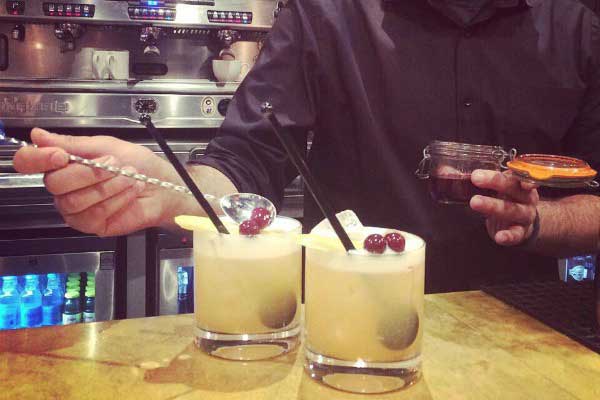 Sip – Drinks Theatre
Sussex is becoming well known for it's wine and beer production and this year we'll be toasting the festival in style in the Wine and Champagne Theatre where experts Charles Metcalfe and Neil Phillips will be talking about the best local bubbles and comparing them to sparkling wines around the world. If beer is more your bag then head to the Beer Theatre where Melissa Cole will be running sessions on beer and food matching. Visitors can test their taste buds with blindfolded challenges, where they will have to taste and smell to try and identify ingredients and country of origin.  These classes are also a great opportunity for novices to learn about champagne, wine and beer notes.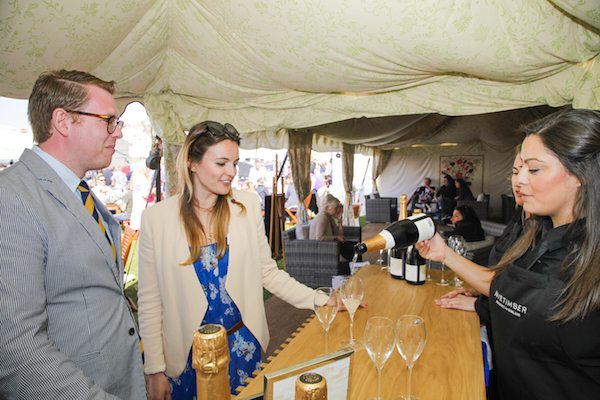 Crunch – Into the Jungle
Festival goers can munch their way into the depths of the jungle this summer with a trip to the Vietnamese Street Food stand, where those with a taste for the exotic can indulge in insects, including grasshoppers, caterpillars, mealworms, beetles, scorpions, locus and ants. These tasty critters will also be sold in powder and flour form – a high source of protein – to bake, season and cook with. For those brave enough, there's a daily Bush Tucker Trial on the Challenge Stage, where visitors compete against one another by eating jungle insects, from small ants to large juicy grubs, with the contestant eating the biggest and the most being crowned champion.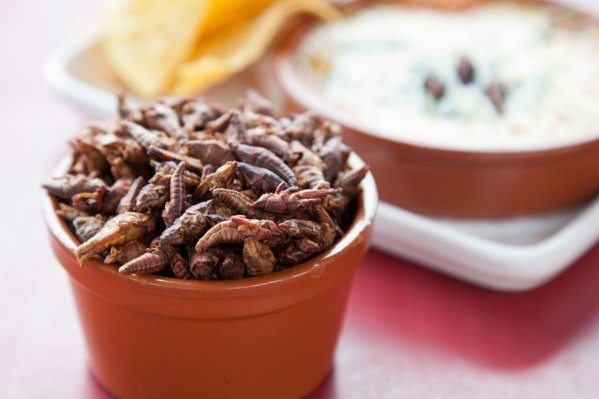 Explore – Childrens Cookery School
The Olympic theme continues into the
Childrens Cookery School
, where little
foodies
can decorate their very own gold medal with coloured icing, glitter and edible ribbon. Pizza and cupcake making classes also allow kids to explore their taste buds and learn basic cookery skills to practice at home.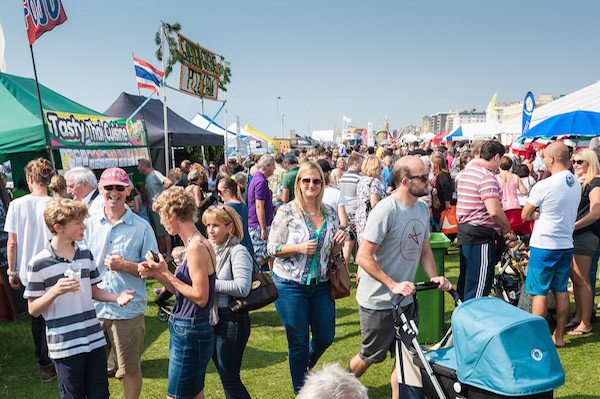 Relax – Live Music and Pop-Up Bars
After a day of feasting and fun, visitors can relax and soak in the atmosphere with live music from the Entertainment Stage and a glass of bubbly or refreshing cocktail from the Giant Pimm's Teapot or double-decker BarBus.
Keep in the loop
For more information on this years Brighton Foodies Festival keep an eye on their website for updates
www.foodiesfestival.com

241 on tickets!
Book your tickets for the Brighton Foodies Festival weekend quoting RB241 to claim two tickets for the price of one! Claim 241
back to top