Plant based champions
Plant-based Brighton dining has been sending up green shoots throughout the city. As veganism, vegetarianism and flexitarianism continue to grow in popularity, with it, new waves of chefs are reinventing the cuisine. As such, it's never been more exciting, or more compelling, to green up your diet. These venues don't have to be plant-based, but they've got to do better than a three-bean chilli for the meat-free option.

Family-run vegan pub, The Roundhill scoops first place in the plant champion category. They've rocketed from humble beginnings with an intention to provide a safe and welcoming local that was entirely plant-based to a foodie pub that draws national attention. The pub menu bridges the gap between classic pub fare made vegan to surprisingly creative dishes that'll turn the head of even the most ardent carnivore.
There's a lot of love locally for the purveyors of plant-powered pizza, with Purezza holding a top three spot for a second year in the 2022 BRAVOs. The UK's first entirely vegan pizzeria is a home-grown success that's taken the nation by storm and they've made it look easy-peasy-vegan-cheesy.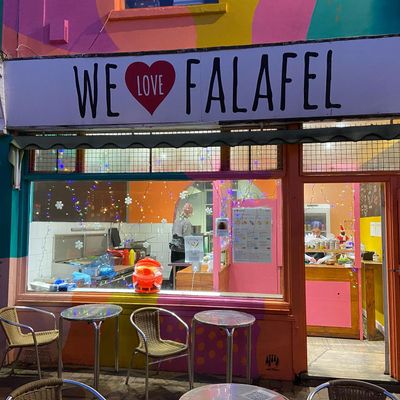 We Love Falafel
It seems you really do love falafel, with this North Laine cafe earning a top-three spot for its delicious spiced chick-pea balls and salad packed wraps. The daily lunch-time queue should serve as a good enough advertisement for any passerby, but the savvy BRAVO follower will now know to get their order in early.