The Ladies Mile Pub Patcham – Tisbury's Kitchen
Just ten minutes out of central Brighton in Patcham you'll find The Ladies Mile pub, a family run pub whose focus is on a strong sense of community and a place for all the family. Part of the Golden Lion Group, you'll find a warm welcome and classic good food and drink!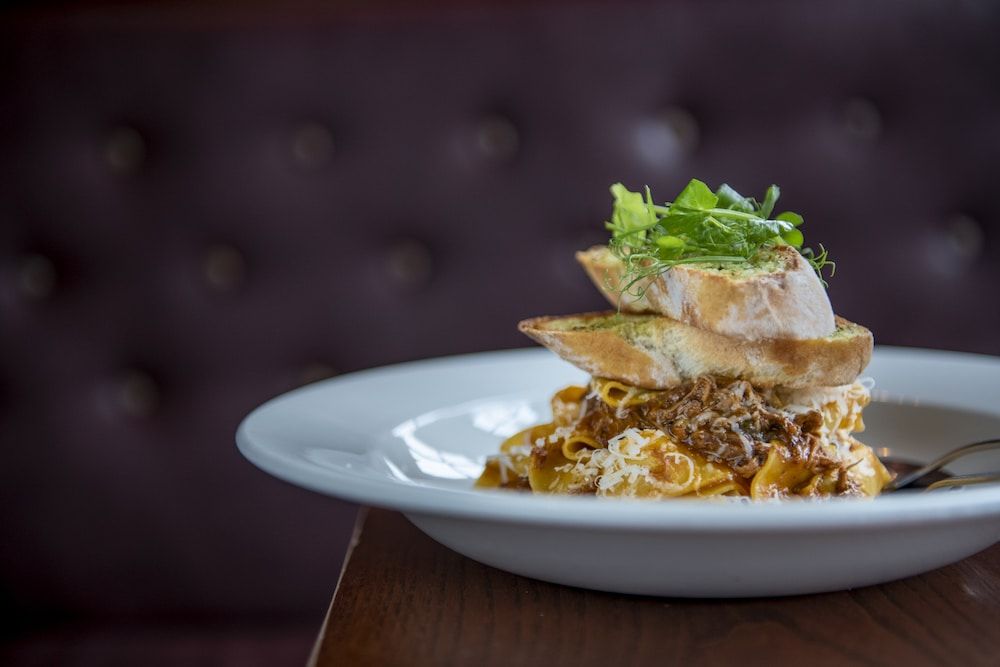 Torsten tries takeout
Roasts that Raise a S-Mile
The Ladies Mile is both a classic community pub and sparkly-pillared building of fun. The pub's Tisbury's Kitchen is where Head Chef Russell Tisbury and his team cooks up familysized roasts ready for you to warm up at home.
Sunday lockdown business is good, it seems, which is a sure sign of community approval, as hungry locals skip away with silver-foiled buckets of tastiness.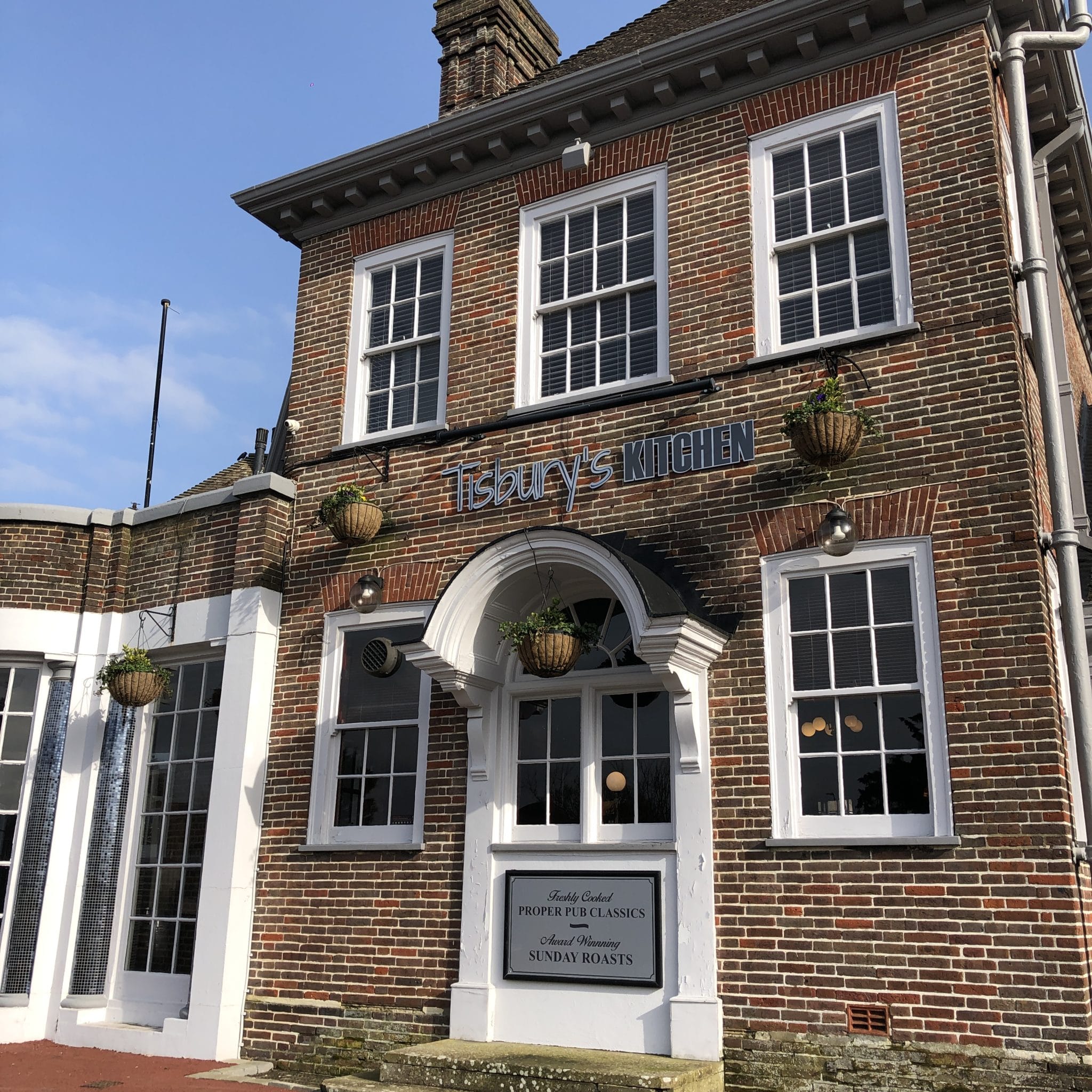 We tried the Chicken Supreme, bone-in, skin-on and thyme sprigged; and the Sussex Leg of Lamb, which is roasted with rosemary and garlic. The chicken is succulently moist and oozing with flavour. The lamb's hunky slices serve up herby, garlic goodness. The accompanying instructions urge warming in the supplied rich, meaty gravy and we can see why – both meats beautifully soak and absorb back to tastebud-ready.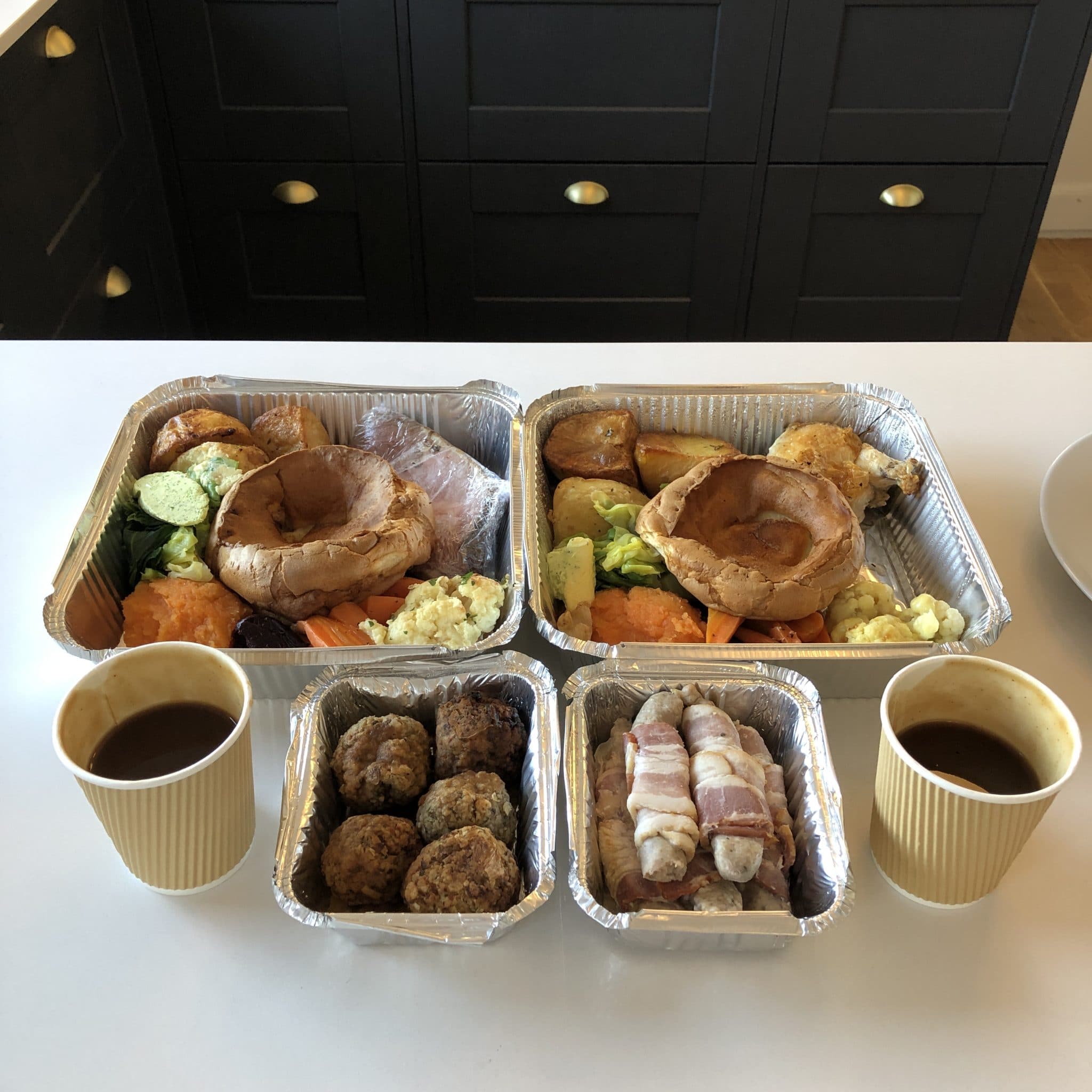 Both choices are served with herby roast potatoes, glazed beetroot and carrots, root vegetable mash, cauliflower cheese, buttered greens, golf ball stuffing and a giant Yorkshire (is there a competition on?). It's clear that the Tisbury Team has thought about what makes sides sing: each is full of flavour – crunchy, herby, garlicky, buttery, where they should be.
We also enjoyed the adult-sized pigs in blankets which, we'll admit, were a bacon-wrapped meaty-salty highlight, and dunk well into the Yorkshire's gravy pool.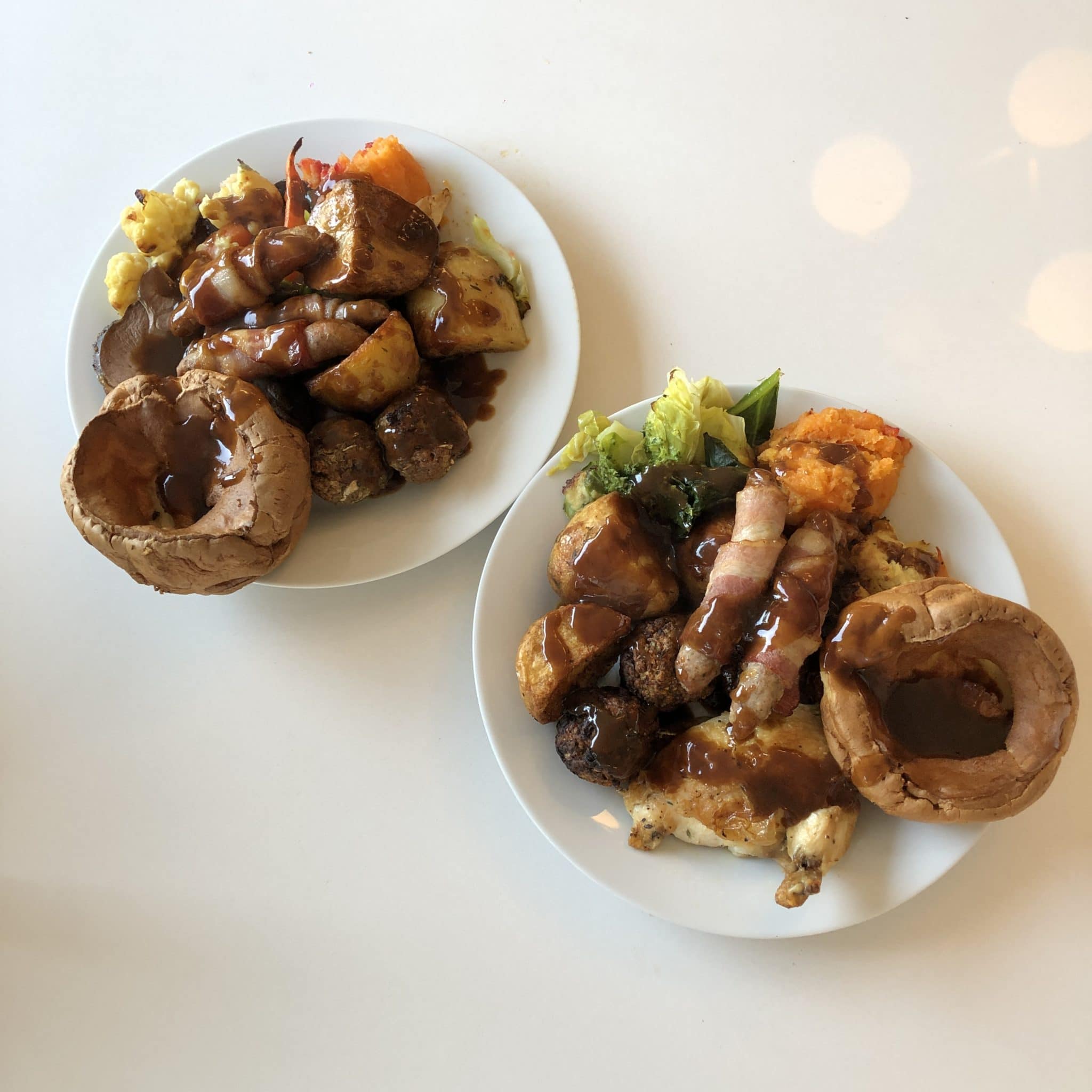 Pork Belly and Beef Rump meat options are also available; and if you're feeling particularly hungry, you can choose a 'BLC Combo' (beef, lamb and chicken) or go the whole hog and add pork to the mix for a fabulous foursome. You might need two plates for the latter. Two vegetarian roasts are offered, in the shape of a Mushroom, Brie, Cranberry Wellington; and a Cashew Nut and Mushroom Lattice, which is vegan. Both come with a meat-free version of the gravy, of course.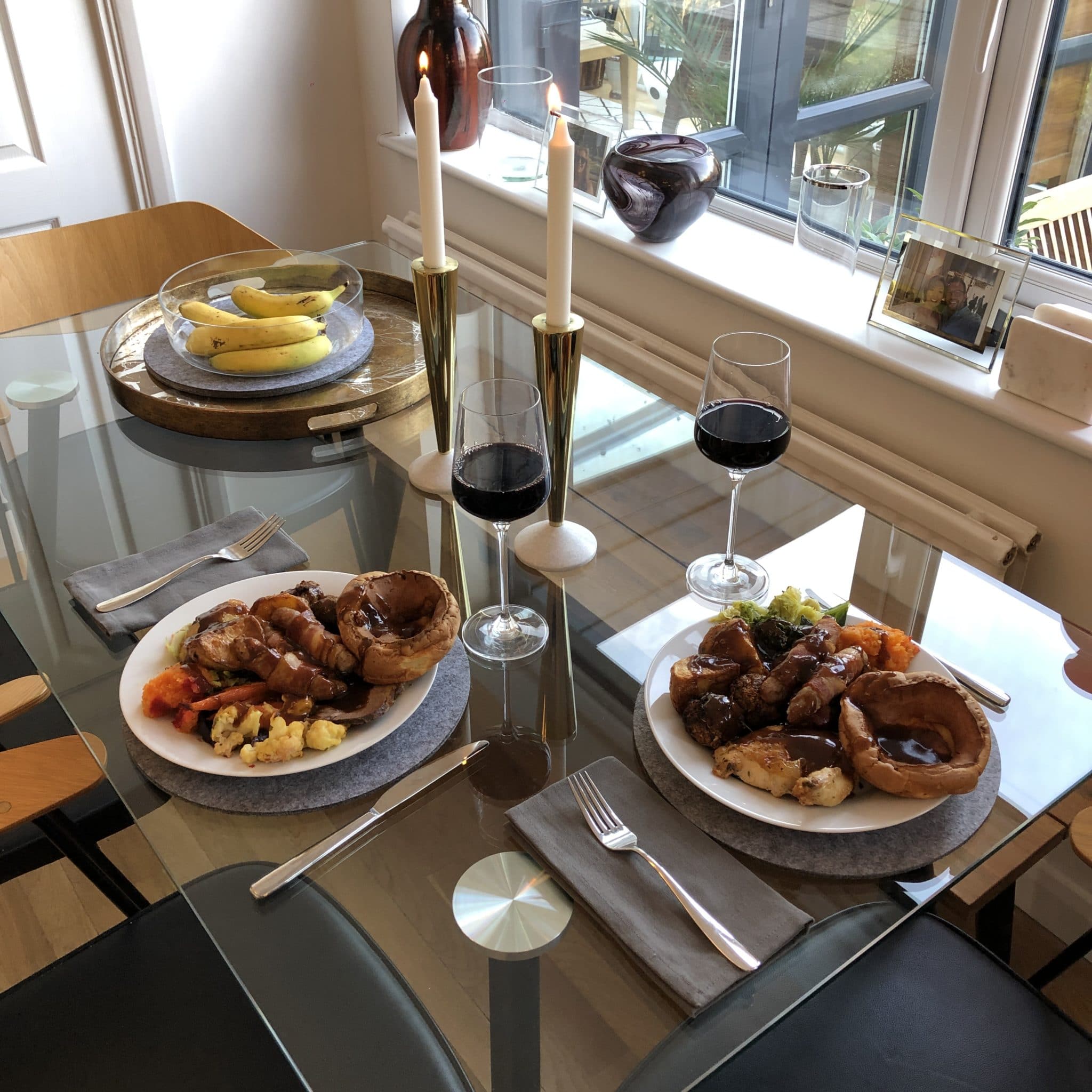 Desserts are also available, and tend to offer a comforting selection of brownie or sticky toffee classics, along with ice cream (check when ordering, as the choices change).
Overall, it's the kind of Sunday roast to salivate over, and snooze after. Warming, satisfying, simply served success. The Ladies Mile finish at home roasts are available to order on their website here, or call 01273 554647.
Ladies Mile Pub Menu
The menu is provided by Tisbury's Kitchen which is Head Chef Russell Tisbury's business. He has much experience in many reputable pubs around Brighton, and at The Ladies Mile you get to find out why. His menu serves an array of traditional pub dishes along with a few contemporary ones to keep things exciting. There is also an extensive burger menu ranging from classics to creative, including vegetarian options and vegan alternatives.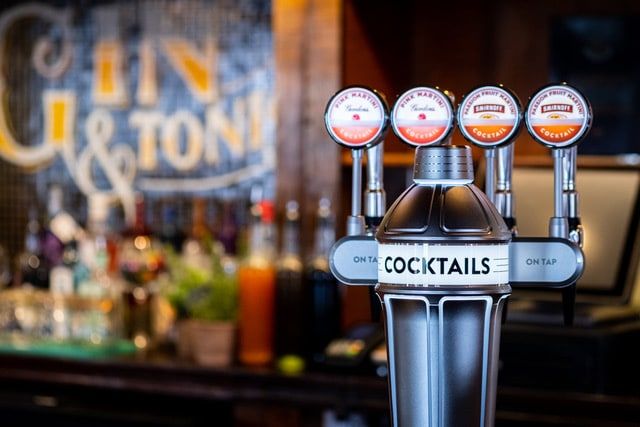 No family pub would be complete without a Sunday roast dinner, and here again, Russell doesn't disappoint, even when serving Yorkshire puds in droves. As you'd expect from a family-focused pub there's also an extensive children's menu.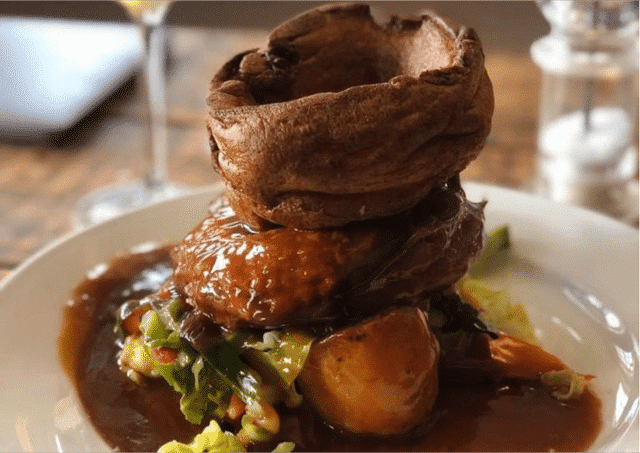 Great place to host your party
The Ladies Mile doesn't just do food and drink, you can also host your party there in the popular function hall to hire. The function hall is completely separate to the pub and has its own bar and restrooms. It's simply decorated with a modern feel, good for family or work dos, wedding receptions or a group get together. It can hold up to 120 people and catering can be provided, choosing from one of their buffet options or canapés.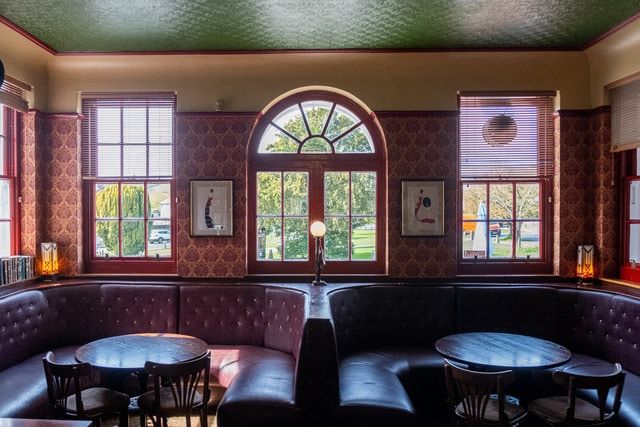 Regular events at Ladies Mile Pub
The Ladies Mile has hosted many events with a focus on live entertainment to raise money for charities. There are also regular quizzes, gigs and family fun days, you can keep up to date with their events via their Facebook page