International Houmous Day Smorls Q&A 
In celebration of International Houmous Day, Jude interviewed Sarah from Smorls Kitchen. Read about her passion for the chickpea based dip and how she elevated this vegan foodie favourite to new flavour popping hights;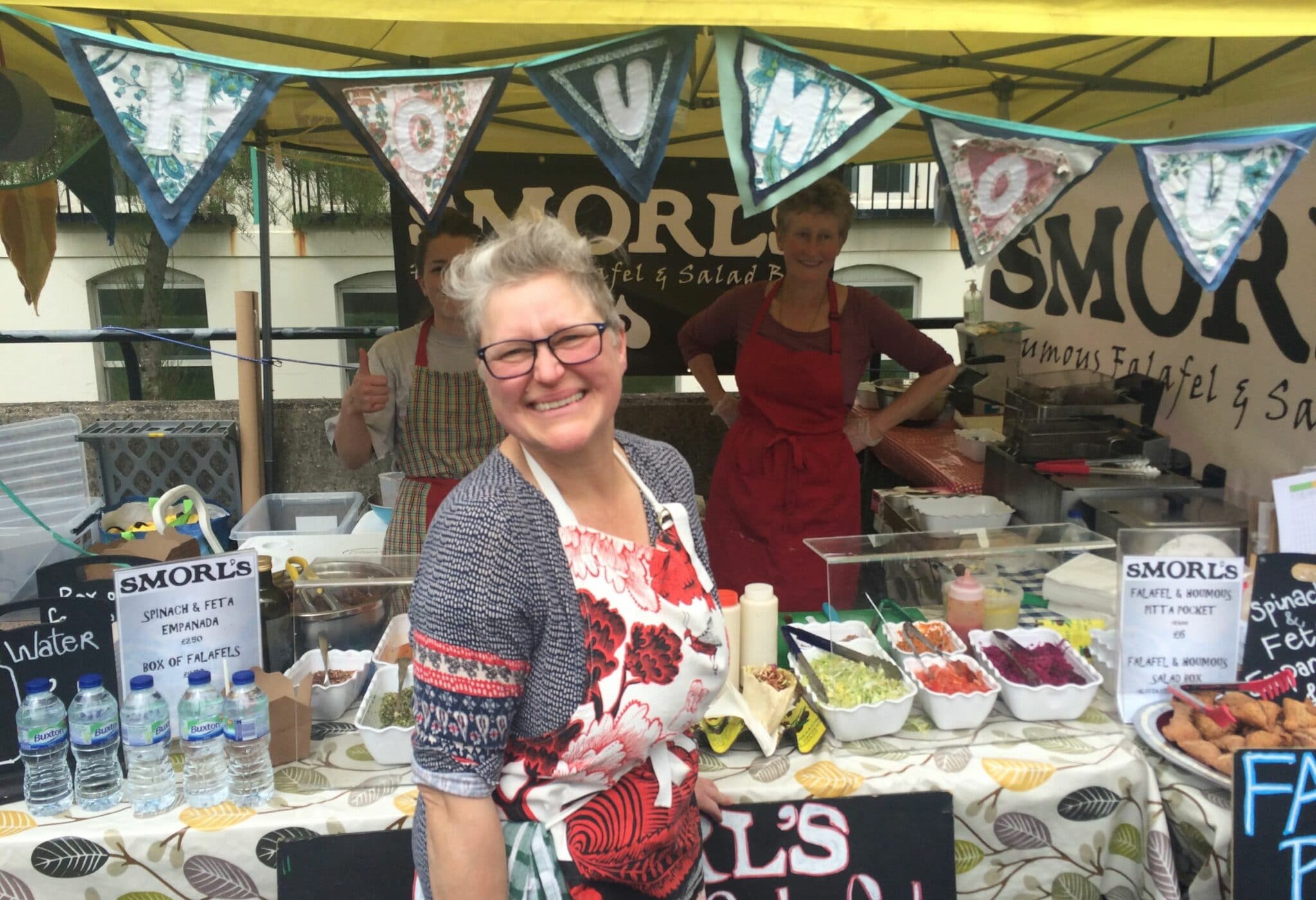 Happy International Houmous Day. Tell us how you'll be celebrating?
International houmous day starts early in the morning for us with a mixing process in the Smorls houmous lab. We will be bringing together all the fresh ingredients to create vats of delicious chickpea dip. 
"Lunchtime will surely bring customer banter on the coincidental nature of their chosen lunch spot.Oh Joy ! it's Humorous Day across the planet!"

When did Houmous first happen for you?
In 1983 I was handed a jar of something homemade by a hippie in the Squatted Hackney bus station, in an improvised kitchen. The chickpeas were partially cooked and partially mashed, the tahini was of the bitter dark brown wholefood variety, and lumps of raw garlic burned my throat. Not only was this my first introduction to houmous, but also to most of the ingredients; how could this olive oil taste so peppery and acrid?
"I was appalled, but also hooked, realising that there must be some kind of an art in doing this houmous right."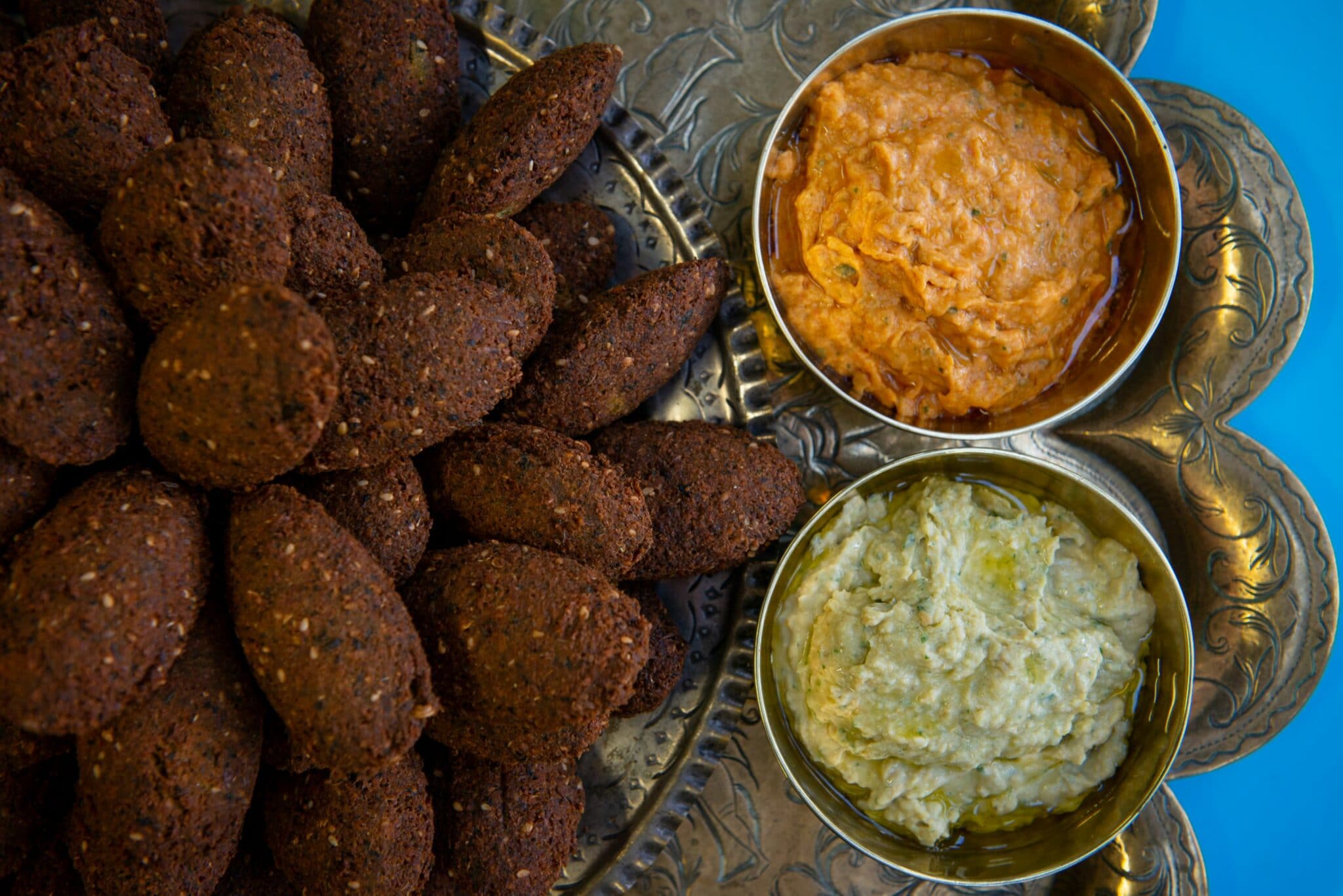 For as long as I can remember I have been able to find a tub of Smorls at Infinity Foods, I feel like it's been around as long as I have. Tell us when and how Smorls started.
A bowl of  'homemade' tucked under the arm was how I used to turn up at parties. However big the bowl, it always ended up empty. That's how I knew people loved it.
In the naughties, all supermarkets got flooded with a strange homogenised greyish gloop people understood as houmous, I wanted to offer an alternative super fresh artisan wholefood version, so that's how Smorls got started. More out of protest than design.  
A smooth yet chunky consistency, more garlic than seemed sensible, drizzled in olive oil to preserve the fresh flavour. Years were spent growing a following at weekly farmers markets, finally making it into Infinity foods felt like the holy grail.     
Where did the name Smorls come from?
It is derived from a childhood nickname. I like that it's an unfamiliar word for people. They can freely associate their new experiences of the food and flavours with 'SMORLS'.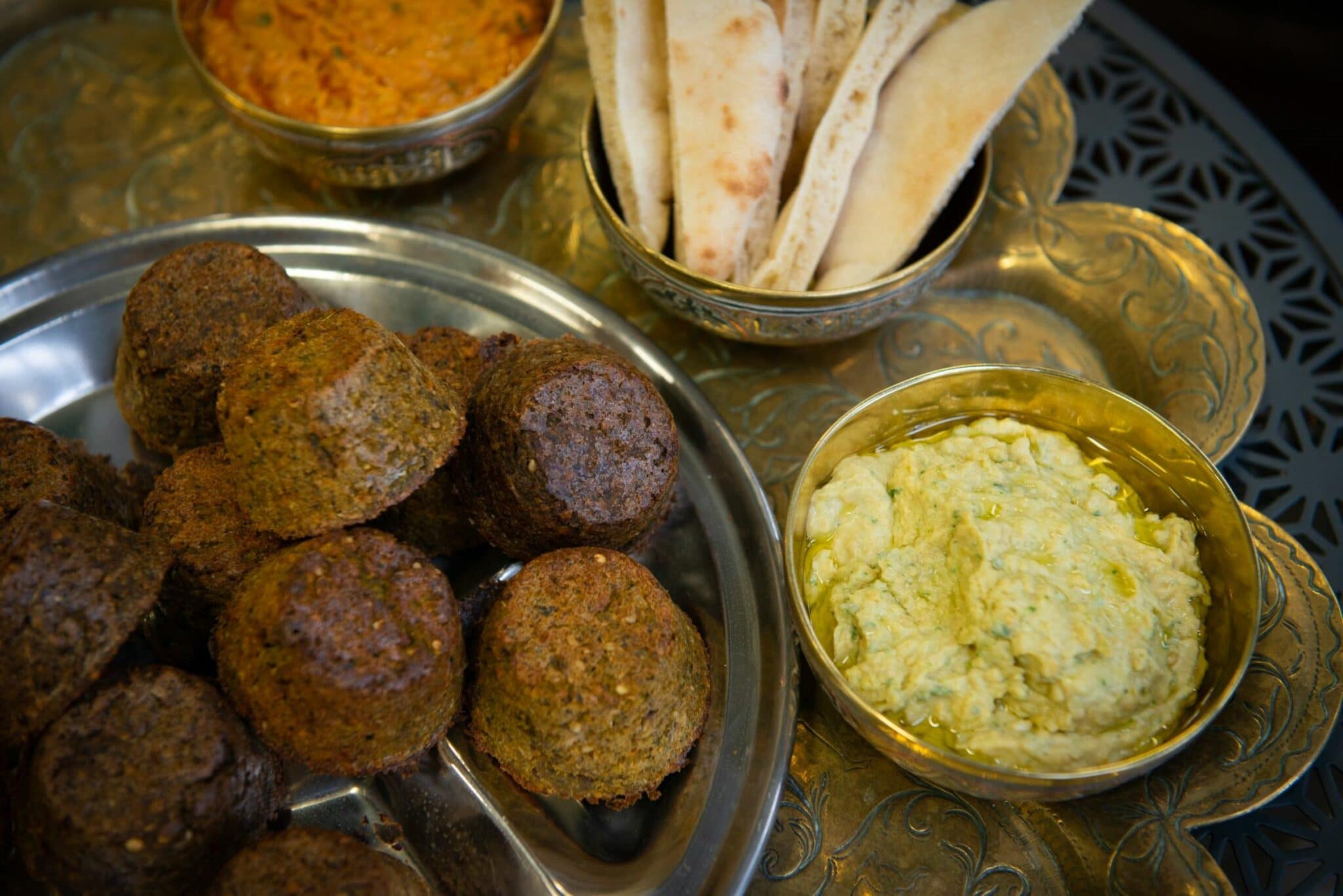 How do you spell Houmous?
To me, the many different spellings of our beloved chickpea paste reflect how different countries have adopted this middle eastern dip to create their own regional recipes.
Smorls houmous (as we spell it) was designed with Brightonian vegans in mind.
"The unifying nature of this international foodie favourite means each way to spell houmous is acceptable. I love that!"
How did you land on your three trademark flavours? 
Three levels of garlic to choose from in a houmous sounds pedantic, but from early customer feedback at all those farmers markets, we discovered the peoples' garlicometer.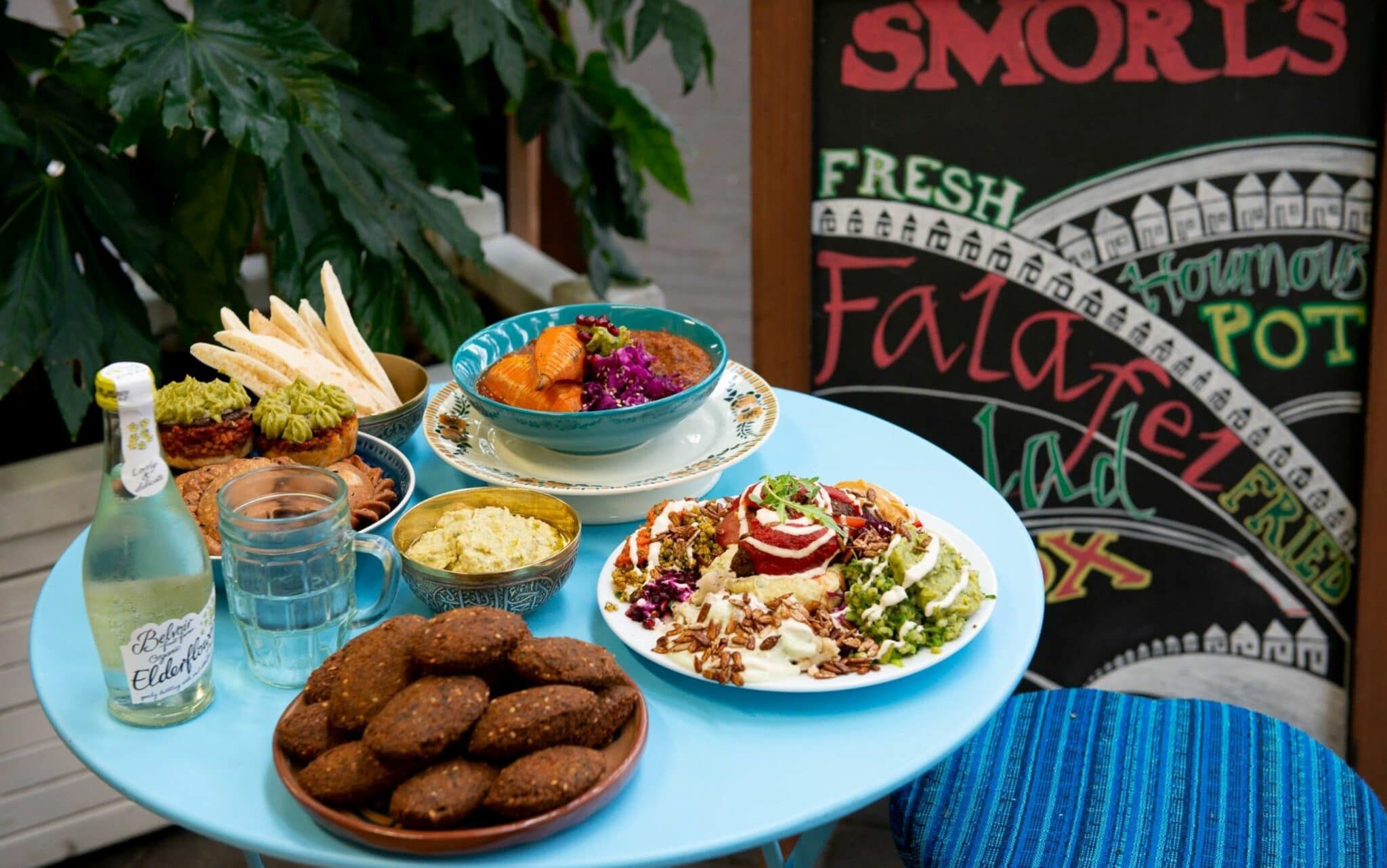 What's your favourite flavour pairing?
Me? Garlic and banana.
Did we hear whispers of chocolate houmous?
Yes, I've been banging on about it for years. Can't put it off much longer. 
People have claimed that houmous is a fantastic hair conditioner. Have you tried it and would you agree?
Well now, I must try it on my hair. The thing is we already smell quite garlicky.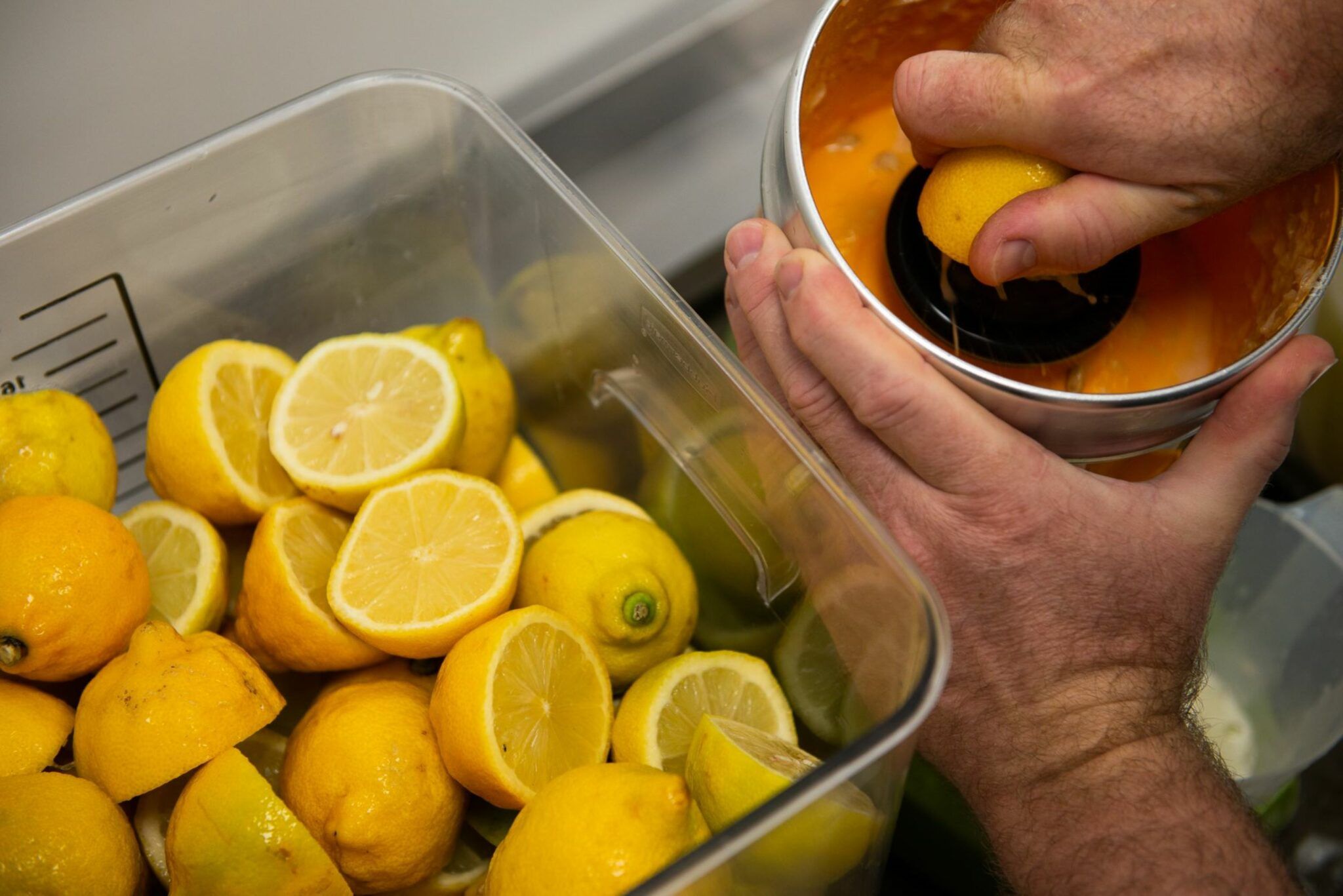 Can you tell us any other houmous health benefits that you know of?
"We thought to stick a' face pack' label to the underside. If your pot should sadly pass its best before date, your skin could still feel the benefits."
It's perfect for sharing and caring…Spread the love!
Career highlight?
Being referred to as the' Houmous Lady' as I scurry past a group of strangers on the streets of Brighton.
And a career achievement?
There has been a whole generation of children that have been weaned onto Smorls houmous.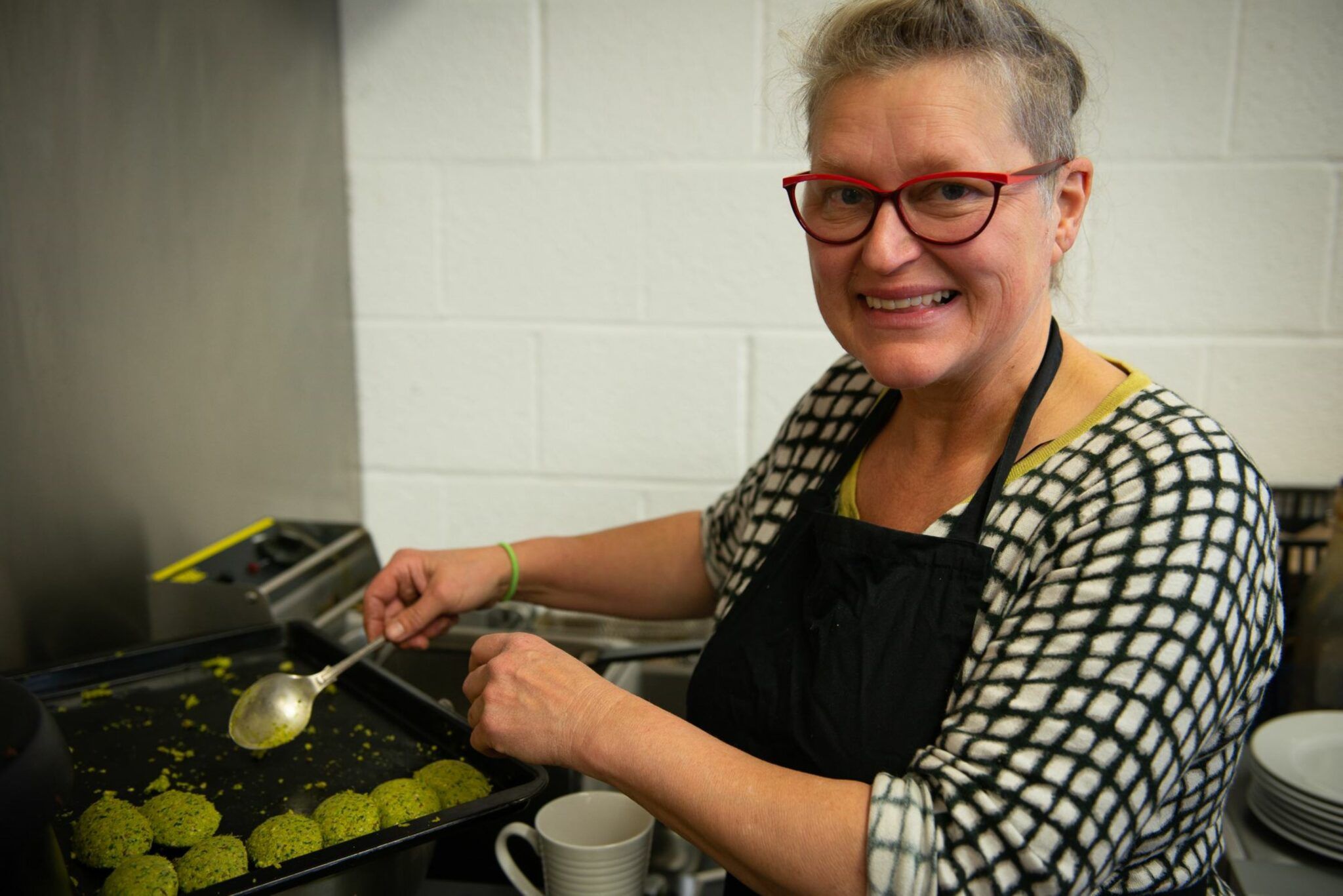 And finally, You have 24 hrs free in Brighton where would Sarah from Smorl's hummus go to eat?
Must get up to the Roundhill, get over to Manjus, and also take out from CanTina Brighton.