Kenny Tutt interview
Bank manager turned chef proprietor at Worthing's hottest new restaurant, PITCH, Kenny Tutt is one of Brighton's fondest success stories. We catch up with Kenny ahead of his appearances at The Foodies Festival 2019 on Hove Lawns (May 3rd, 4th and 5th) where he reveals menu teasers for the new opening and his desert island dish of choice.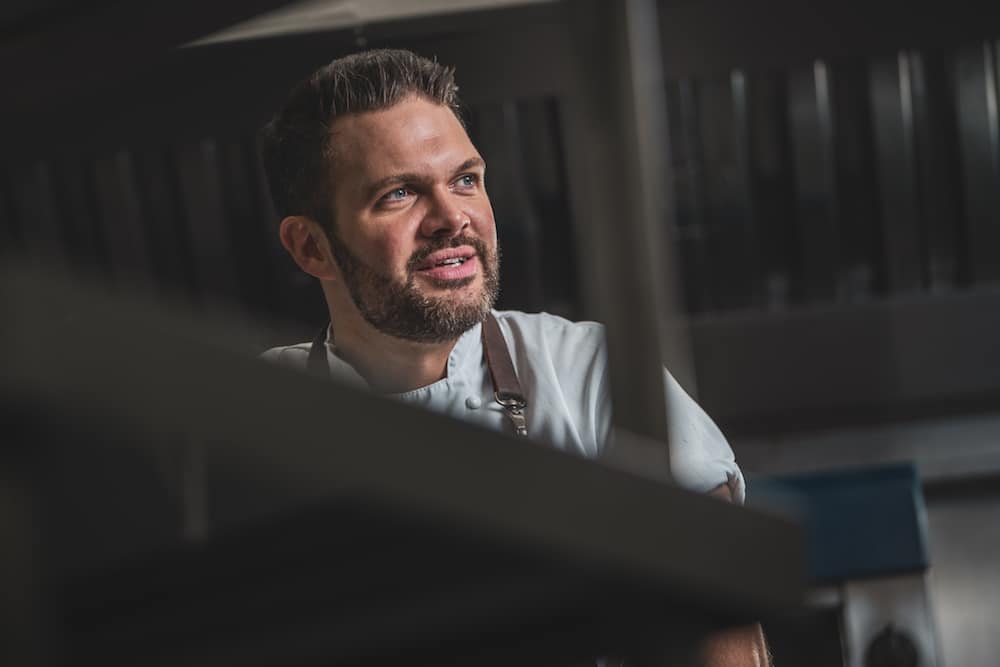 What made you enter MasterChef?
I've always loved the show and how you could clearly see amateur cooks become pretty accomplished chefs throughout the intense, but also an amazing process. Cooking was in my blood and I fell in love with food when visiting markets with my parents. I also used to help my mum run a shellfish stand in Sussex and saw first hand how people would travel for miles for jellied eels, smoked salmon and cockles.
My wife Lucy was the driving force.
I think she'd had enough of me saying 'I could do it' so she basically stuck the laptop on my lap and said put your money where your mouth is.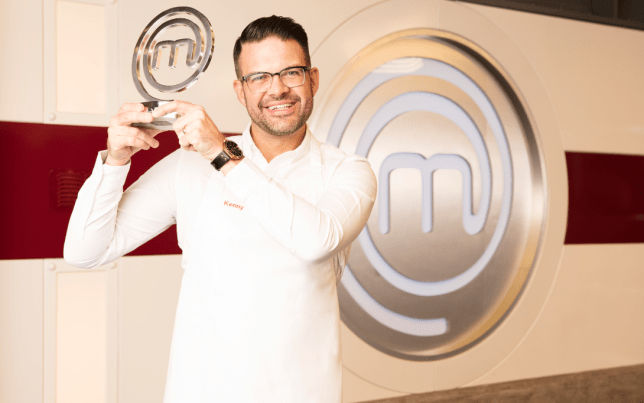 Your biggest challenge:
The show was a challenge of course but it's the decisions afterwards that really test you. It's tough to know how you're going to use this experience and build a good future from it. The industry is vast and there is a huge amount to learn in both the kitchen and on the circuit. After spending nearly 20 years in banking I made the decision to go all into the food world and it has been a complete life change for me and my family.
Your greatest achievement:
Winning MasterChef is up there of course, but I'm most proud of starting up my own business, PITCH Restaurant and becoming self – employed. You need to back yourself totally but still be able to learn from mistakes and take good advice whenever possible.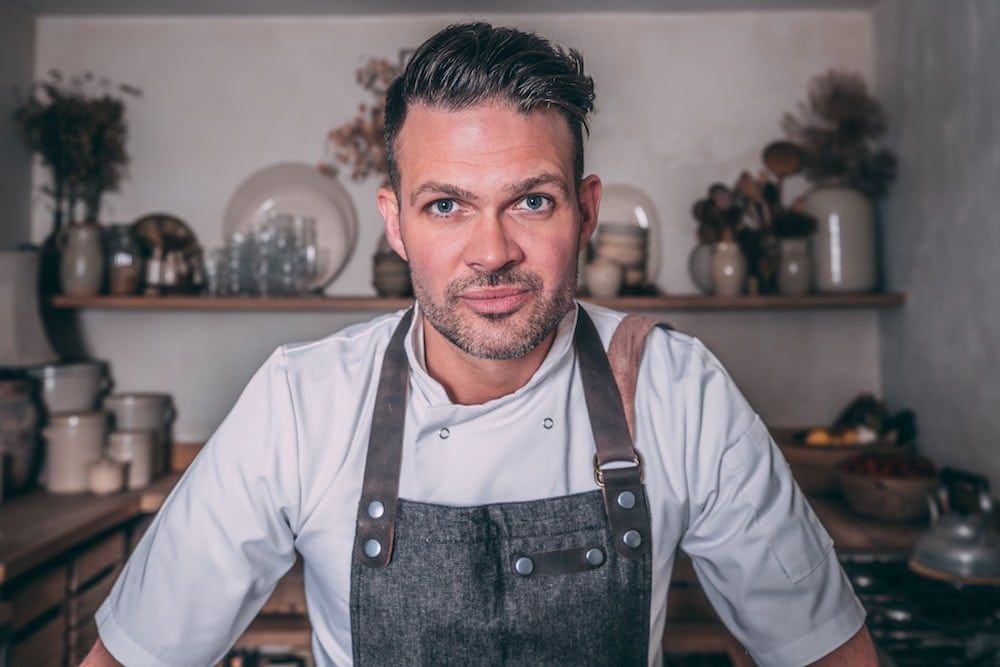 Ingredient you could never give up?
Decent butter, it's just one of those ingredients that have the ability to lift dishes and adds a touch of luxury. It's very versatile.
Chef who inspires you?
I grew up watching and reading the likes of Keith Floyd and Gary Rhodes during that golden age of chefs when cooking started to become fashionable and intrigue the nation. I take modern-day inspiration from chefs like Tommy Banks, Ashley Palmer-Watts and Nathan Outlaw.
24-hours in Brighton – Where do you go and where do you eat?
Baghdad eggs and tea at Sugarloaf for breakfast, a tasting lunch at 64 Degrees, dinner at Bincho Yakitori, drinks at The Walrus Pub and post drink chips at BeFries.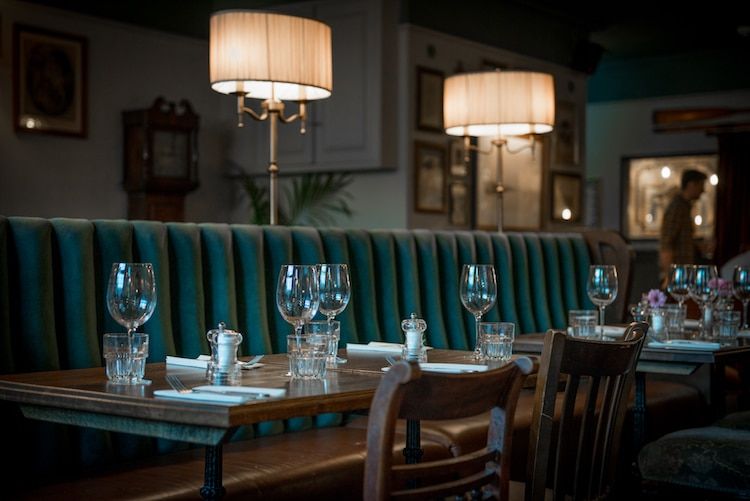 Tell us about PITCH:
PITCH is our first restaurant opening in Worthing, West Sussex. It's British inspired, relaxed fine dining with a well thought out wine list offering over 90% by the glass.
We have been asking ourselves two questions since we started the journey: is it delicious? and can we get it on our doorstep?
I love Brighton and have worked there for over 20 years but I wanted to do something for my hometown in Worthing which is becoming more of a destination. The name PITCH comes from my family background. We would all leave at 4-5 in the morning to find the best pitch at the markets where I fell in love with food, so this is our very own Pitch.
Where does the inspiration for your dishes come from?
I'm a sucker for the British classics which spark all of the childhood memories anything from fish and chips to steak and kidney pudding. There are a lot of dishes which are instantly recognisable but using the best produce and different cooking techniques.
I love food that takes you back to a place.

Any teasers for us from the menu?
We have been working on some great savoury doughnuts which are extremely moreish. There are dishes which are themed on those I created on MasterChef. Spring lamb with my Nanna's faggot recipe. Lemon curd and buttered toast ice cream to name a few.
What are your favourite flavours/ ingredients to work with?
I love real hearty food like game. Think venison served pretty simply with British seasonal vegetables and sauces. I also love to pickle and smoke ingredients
Your most cherished cookbook?
My copy of Larousse Gastronomique which was a gift from the show and is signed by John and Gregg.
Your desert island dish?
A full English fry up with bubble and squeak and a cup of strong tea. That would keep me going for a few days.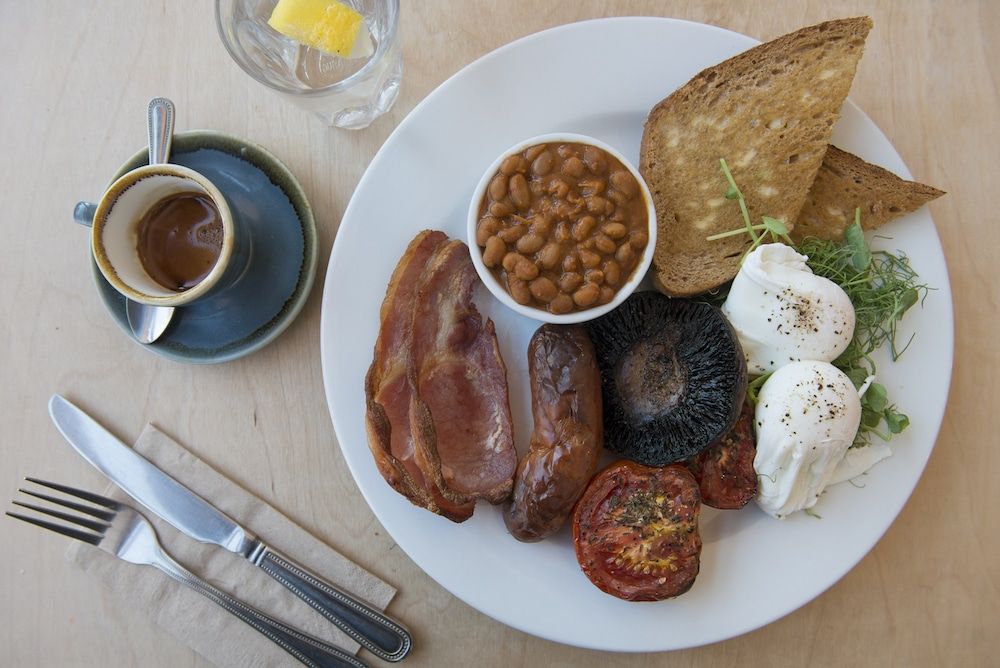 Favourite restaurant in your home town, Worthing?
I really like the Crabshack. They always do really tasty simple seafood and it's a lovely relaxed restaurant.
Top tips for aspiring chefs:
You will make mistakes, just learn from them and get back on the horse. Don't let the fancy stuff distract you from the basics like seasoning and cooking the main element of any dish perfectly.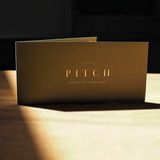 Want to know more about PITCH Worthing – Kenny Tutt?
Find Out More