Lunch at Taste Sussex
With several international restaurant chains lining its boardwalk, the Marina has historically been at odds with Brighton & Hove's reputation as a champion for local food.
But all of that may have just changed.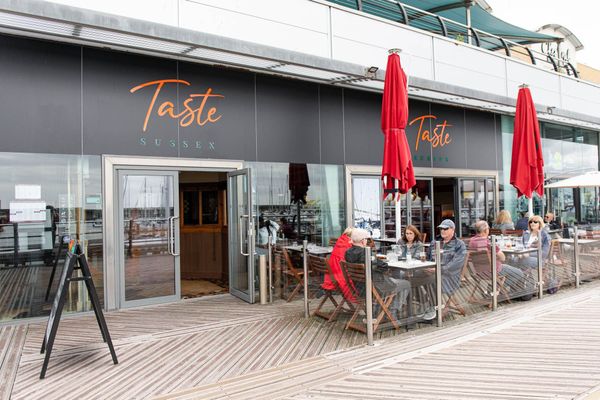 Taste Sussex is a new collaboration between local chef Phil Bartley (The Great British Charcuterie Co, Hove Place) and businessman Steve Pineau (L'Atelier du Vin). Former partners at North Road's French bistro Grow40, the established duo have once again joined forces – this time bringing their culinary prowess to the Marina.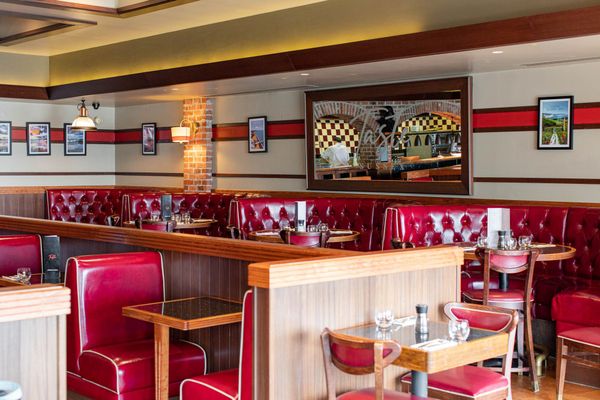 The restaurant is set in the former home of Frankie & Benny's and offers casual, all-day dining for families and diners, boasting more than 100 covers across plush, scarlet-hued leather banquettes and booths. With a playful nod towards larger chain restaurants, Taste Sussex keeps its culinary offerings consistent with Marina's signature easygoing style (think burgers, hot sandwiches, focaccias and chips). However, the restaurant goes the extra mile by adding a local twist, with Bartley making a point to work with local farms, producers and vineyards.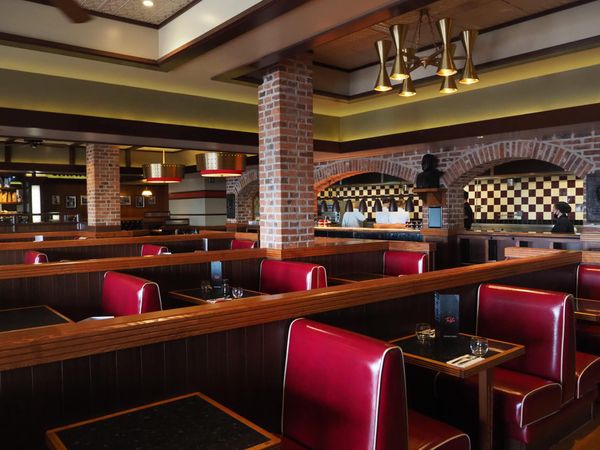 As a result, the menus herald local farms and ingredients, reading like a contact list of great suppliers and small businesses based from Chichester to Hastings. On the drinks menu, Hepworth Brewery – which blends barley from West Sussex's Goodwood Estate with Bodiam hops – boasts a generous selection that combines blonde, IPA and low-alcohol options. Lewes' Bedlam Brewery and locally-loved Harveys also make appearances, while other beverage options come courtesy of successful local brands such as Bird & Blend (tea), Folkington's (fizzy drinks), and Gelato Gusto's rich, thick shakes (but, more on that later).
Sussex halloumi and cheddar, salad from Nutbourne and Fletching Little Nurseries, and potatoes from the Sussex-Kent border accompany the bounty of sandwich remixes on the menu – offering plenty to suit a variety of preferences.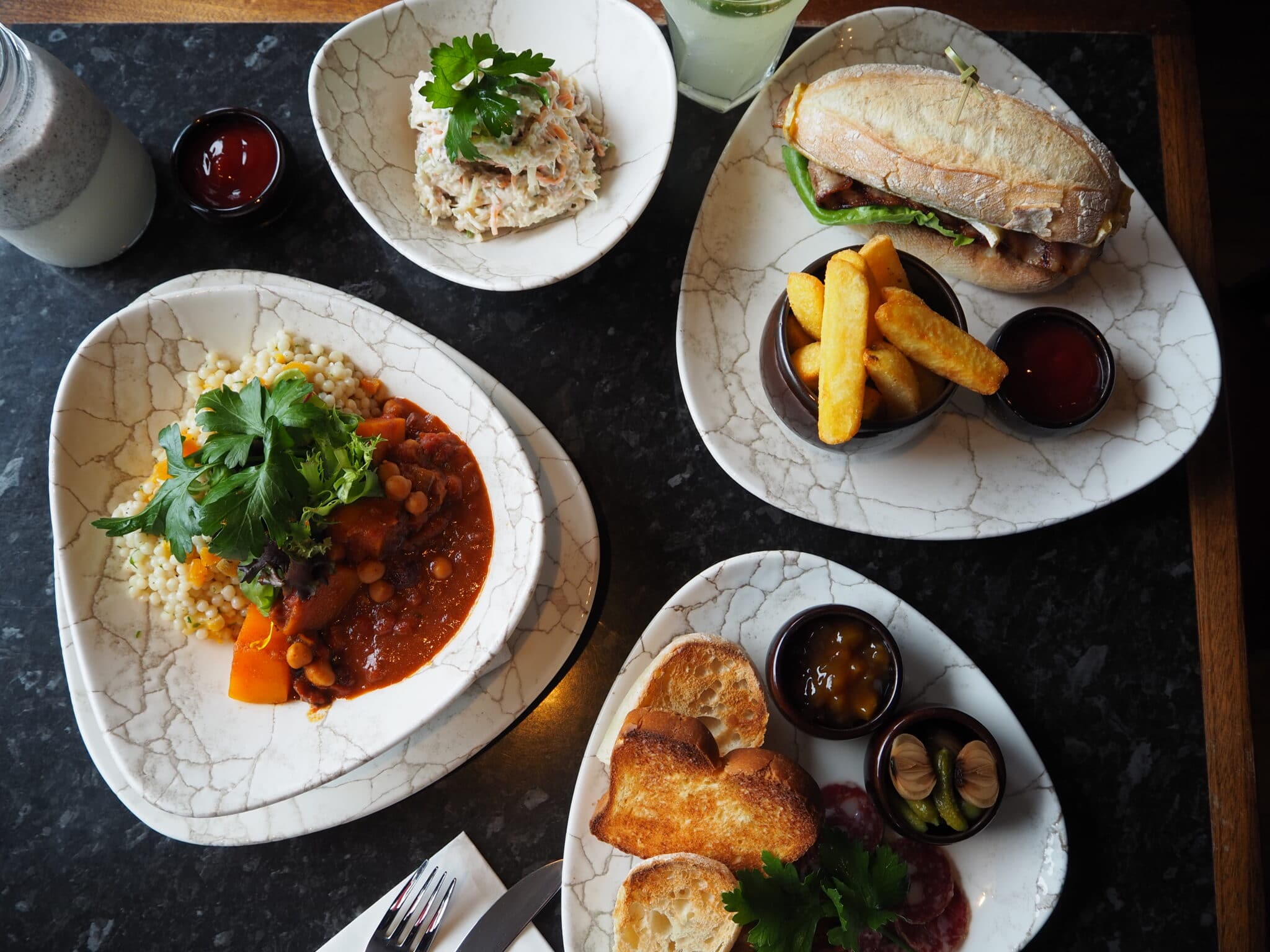 Regretfully eschewing the tater tots (which have an entire section of the menu dedicated to them), we opted to start our meal with a nod towards the co-owners charcuterie shop, sharing a board of cured meats (£6.95) between two. Supplied by Hove's Rebels charcuterie, the board combines a selection of sourdough and soft, sweet brioche, with a generous helping of smoked salami, cured ham, chorizo – and a ramekin of piquant piccalilli – enticing our tastebuds to come back for more with each mouthful.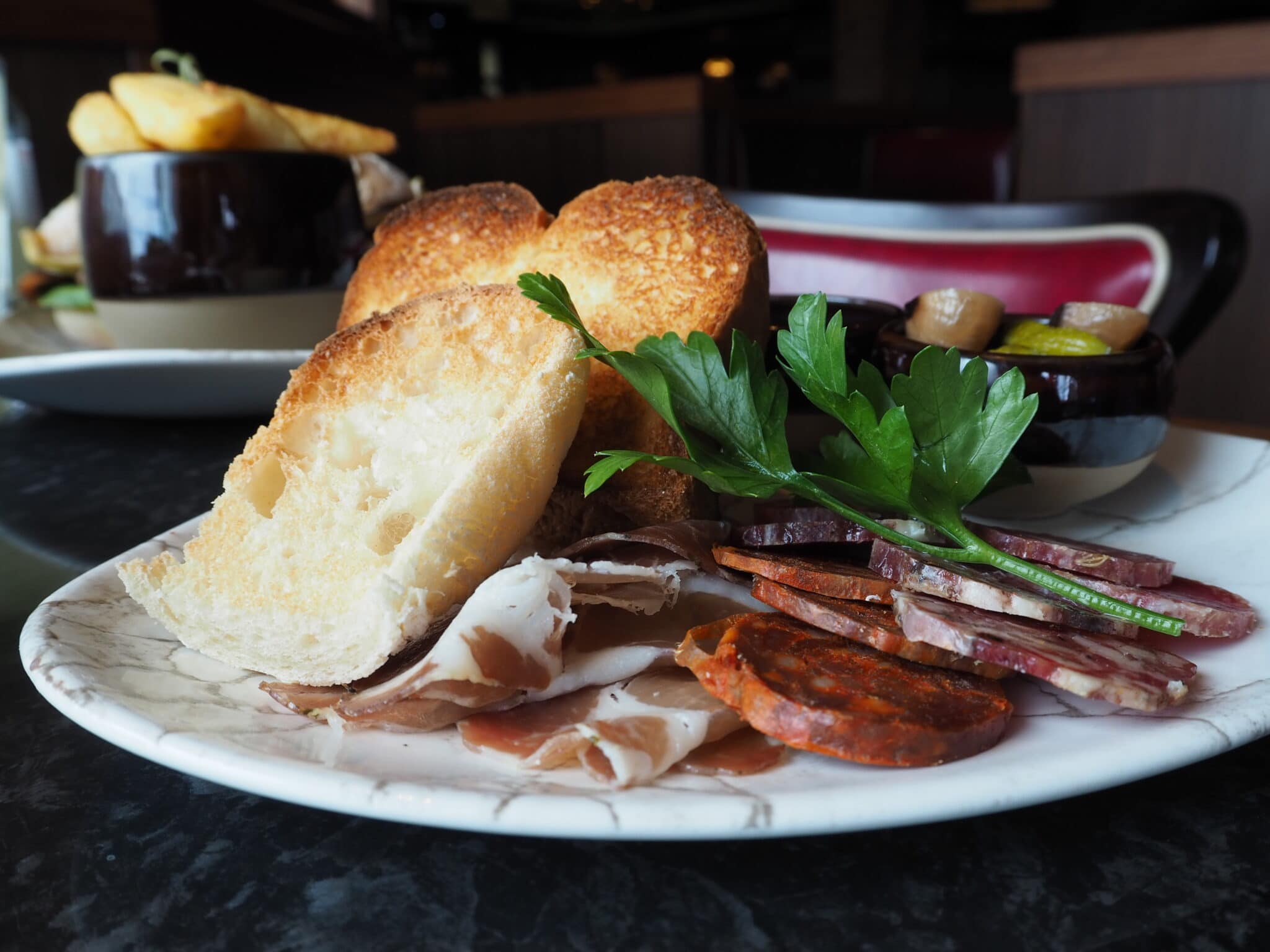 For our mains, we thought it criminal if we didn't try at least one of Taste Sussex's sandwiches, and the treacle-cured bacon, brie, berry jam and baby gem (£9.95) caught our attention immediately. Served with triple-cooked chips on the side, it's a very easy crowdpleaser.
Tempted by something a bit different, we also ordered the squash and onion tagine, served with giant couscous, apricot and a summer herb salad (£12.95). A beautiful blend of delicate spices elevated by the sweetness of the apricot, this dish was enough to make our tastebuds sing, with the squash cooked just enough to still deliver an audible, satisfying crunch. Taste Sussex have found an excellent balance of spice within this dish, which produced light perspiration on my forehead without any real discomfort.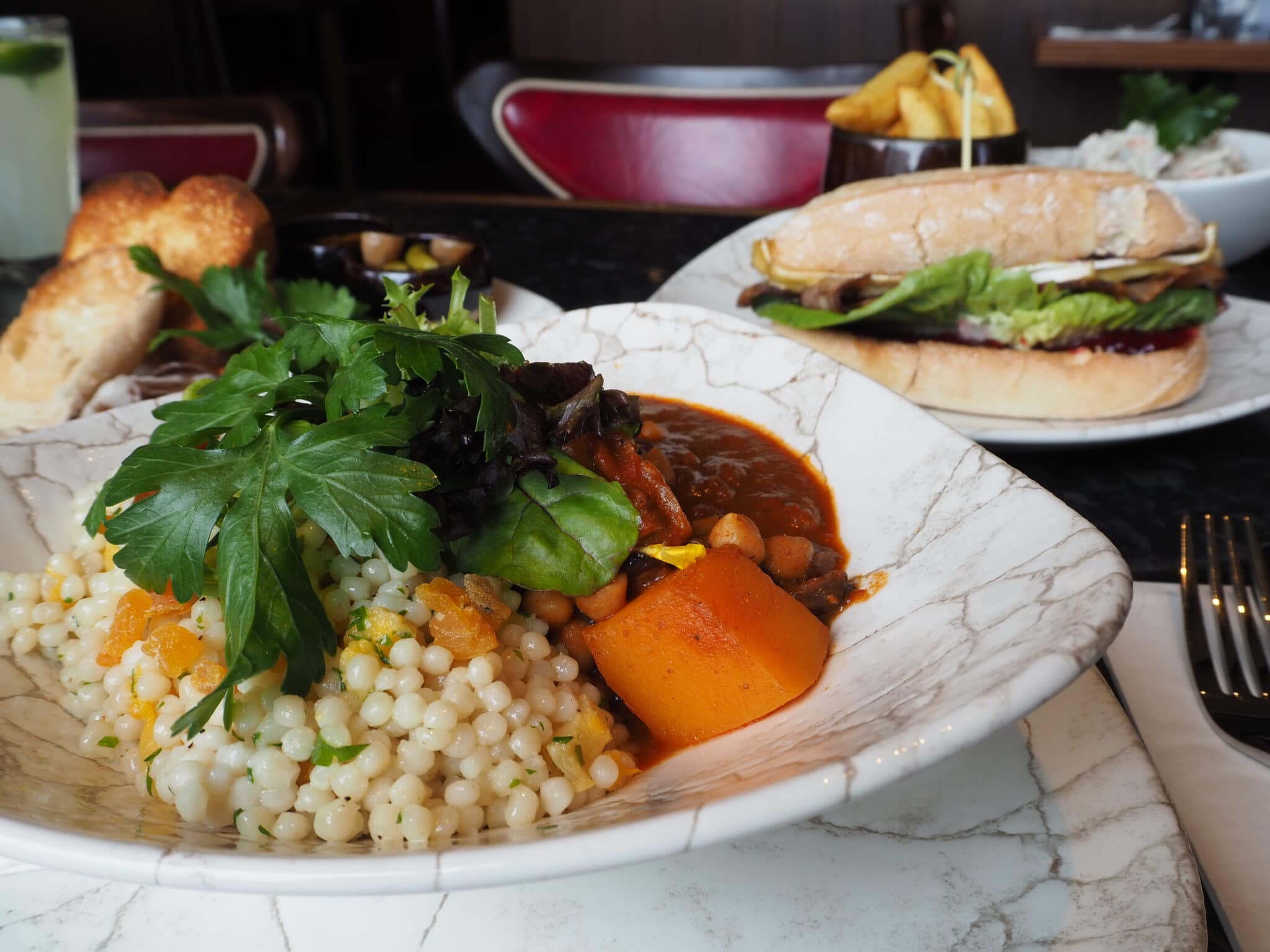 Ever gluttons for indulgence, we washed our meals down with a white Kinder Bueno milkshake (£4.95), made with ice cream from Gelato Gusto, which left us suitably stuffed without the need for dessert.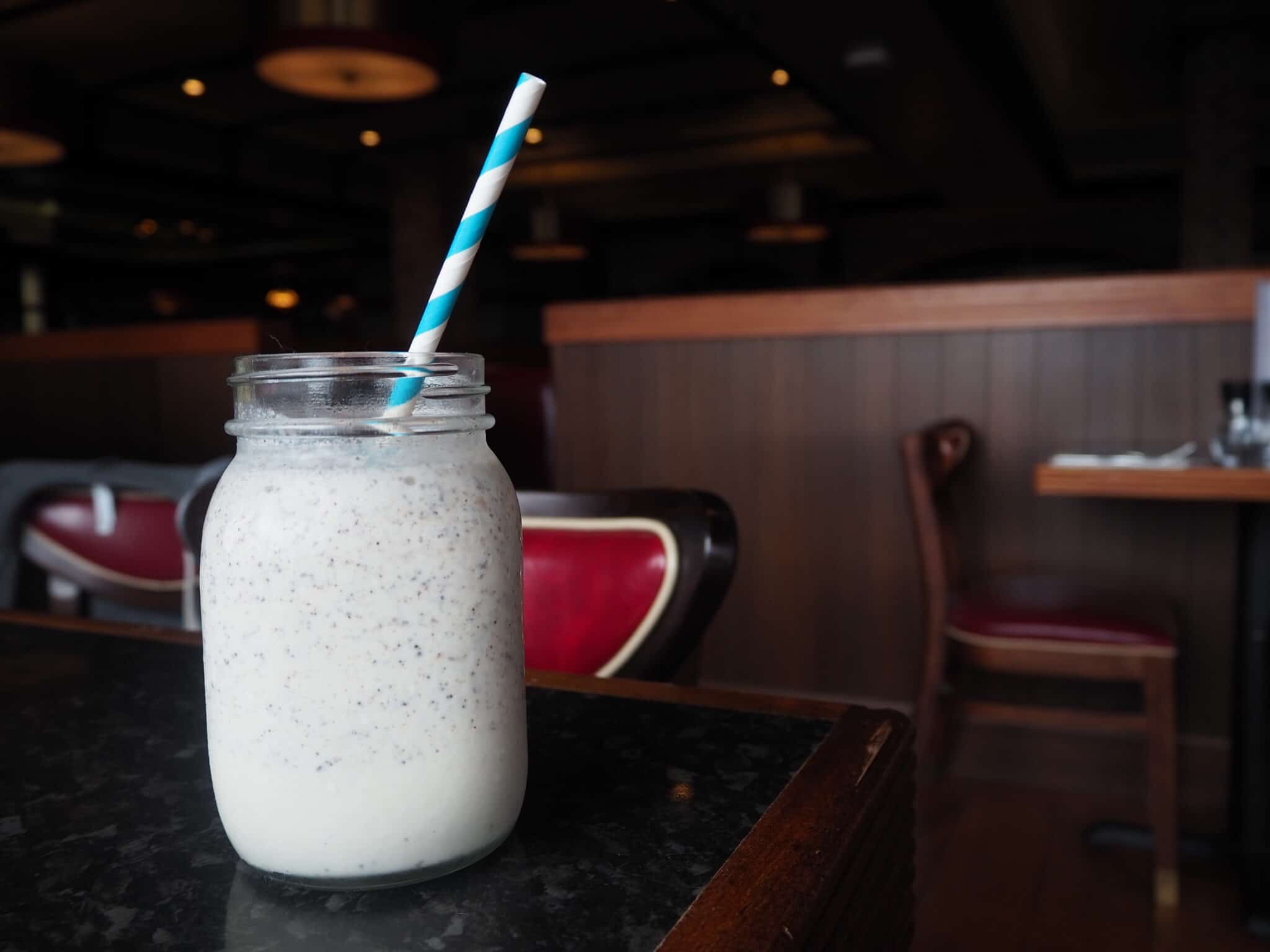 A true champion of the fruits of hard-working businesses across Sussex, Taste Sussex is an excellent and much-needed addition to the area that has seen several businesses close up shop over the last year. Its wide selection of high-quality, yet uncomplicated dishes make an ideal dining choice for those wanting to try something a bit different – whether you're feeding the family after an afternoon at the cinema or fuelling a stroll along the undercliff.