Food blogger Samantha Harman visits The Salt Room to try their unique Surf N' Turf menu
Brighton is known for its great variety of Sunday roast venues, meaning that deciding where to go can be difficult, and local residents take their roasts very seriously.  With such fierce competition, many establishments in the city have really levelled up their game for fear of being roasted (pardon the pun) by disgruntled members of the public. It takes a lot of courage to leave the comfort of one's pyjamas, and the safety of a home roast, on the most sacred day off so we all want to be confident we're making a good choice. Who wants their day ruined by a soggy spud or indeed a flat Yorkshire Pud?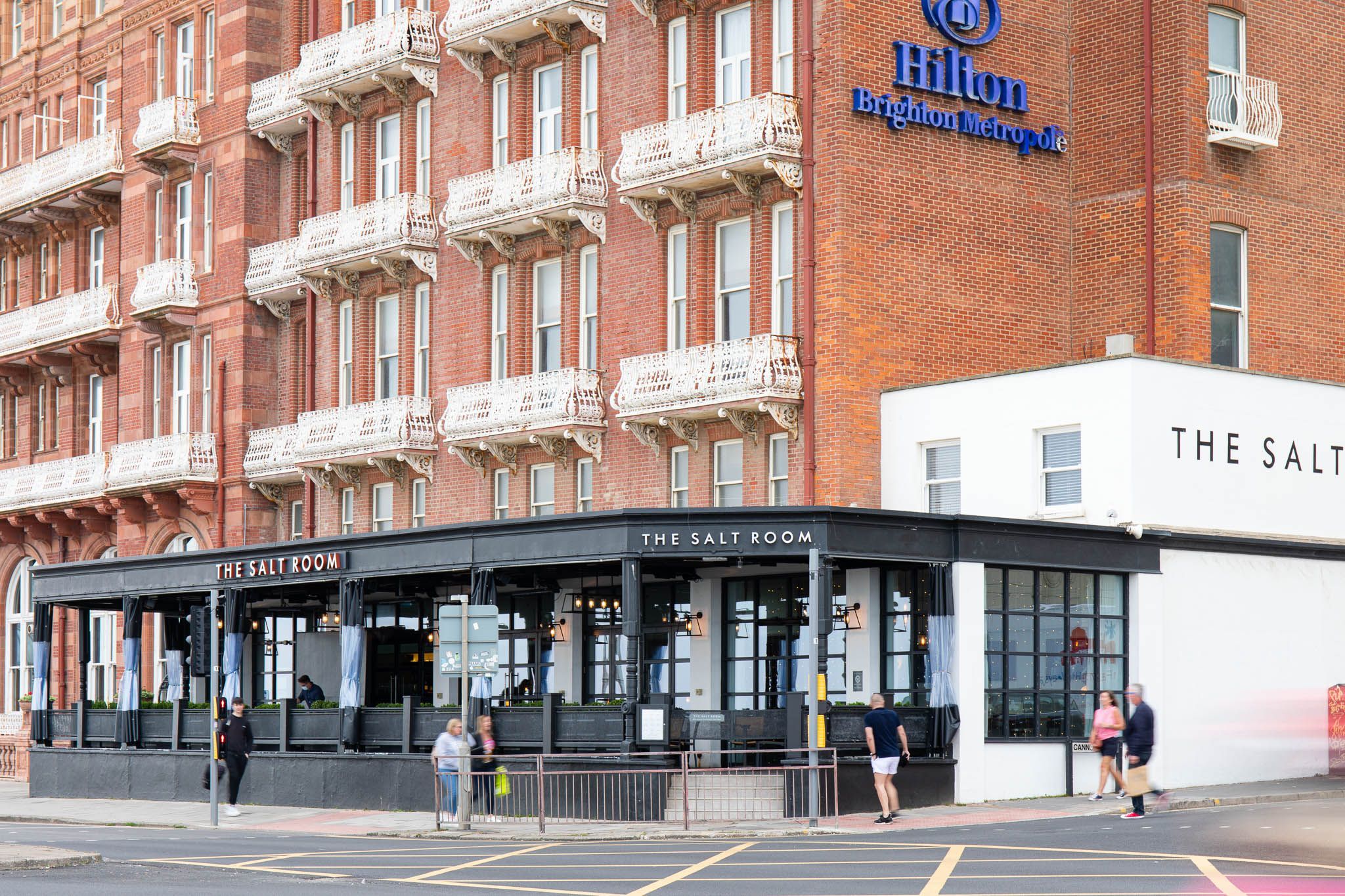 A Room With A View
The Salt Room isn't somewhere I would have previously considered for my Sunday lunch, as the restaurant is synonymous with seafood. So when I was invited along to try their Sunday Roast 'Surf N' Turf' by Restaurants Brighton, I was really intrigued. Enter the venue and it's immediately clear you've come somewhere special. It's wonderfully stylish, with well-spaced tables, stunning sea views and shimmering fairy lights which adorn huge floor to ceiling windows. The finish, as with all Blackrock establishments, is high-end and sleek with no expense spared. The Salt Room always delivers the ultimate dining experience and this is my third visit. (Did I mention I love my job?)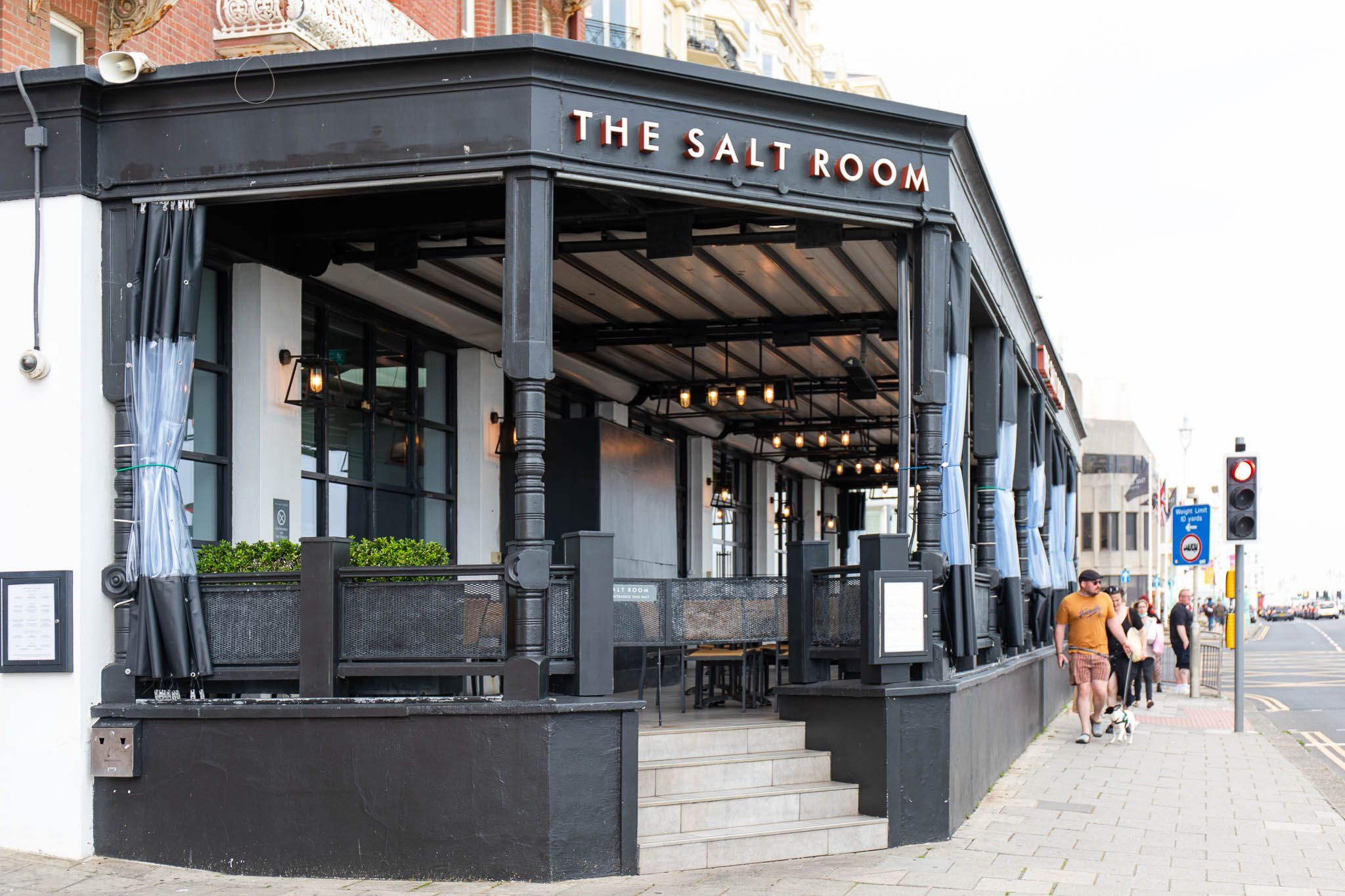 Cocktails and Lobsters
Our magnanimous host, manager Oliver, showed us to a table by the window and offered a welcome drink. As all great dining experiences start with a cocktail, I opted for a Calm Mile; Citrus Infused Cazcabel Blanco Tequila, Homemade Chamomile Syrup and Grapefruit Bitters. Essentially a grapefruit Margarita with a sugary rim. An absolutely delicious and refreshing way to commence proceedings.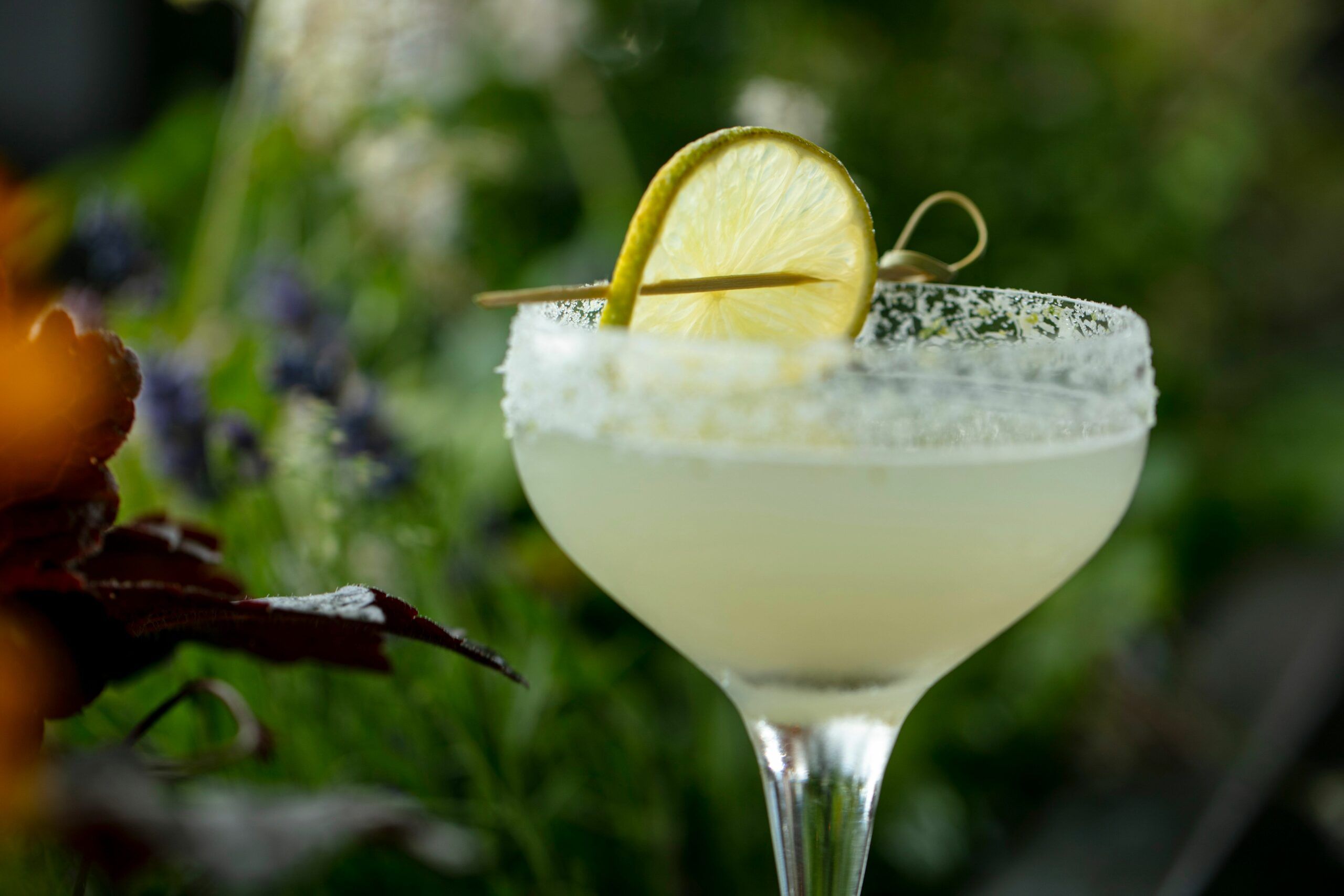 We were presented with freshly sliced sourdough bread with lobster butter as an entree of their Surf N' Turf menu.
This was my first experience of trying an infused butter. They're very much in vogue in the culinary world at present and I was absolutely blown away. The salty butter combined well with the luxurious flavour of the lobster. This is a must-have and went down a treat with the springy sourdough chunks of bread. I could easily have eaten more of this and have made plans to very soon. I shall be the woman in the window devouring baskets of bread. If you see me, just move along… 
Next up, an adventurous starter, a plate of fabulously fresh Scallop Tartare. Our server, Sarah, explained that the dish is intended as a palette cleanser. Small chunks of scallop arrived garnished with crispy shallots and purple basil flower with a Yuzu dressing. I can honestly say I have never eaten such an interesting combination of flavours before. It was zesty, refreshing and unique. May I commend Le Chef for their adventurous cooking spirit? Please note the restaurant regularly updates its starter and dessert offerings.
Oh la la Piece de Resistance 
Next up on our Surf N' Turf menu, the piece de resistance, Sunday roast with a Salt Room twist; Reef n' Beef; which consisted of Chateaubriand, Scallop, Grilled King Prawn and Langoustine, Burnt Butter Bearnaise, Truffle Cauliflower Cheese and Crispy Garlic Potatoes. The steak cut like butter with a crisp outside and perfect medium-rare core, it was evident we were eating one of the best cuts of beef. The scallop, cooked to perfection, was sweet and tender, as were the shellfish and accompanying side dishes. I would quite literally eat truffles in anything, the flavour always adds an opulent backdrop. Combining Cauliflower Cheese, my all-time favourite roast side dish, with truffles, made it a big winner. A finger bowl was delivered for the pesky shells and the team were attentive to our needs throughout, ever ready to answer my questions or to top up the rapidly disappearing wine. Sunday could not have been any better for either of us. Overall, it was a very decadent meal and all washed down with a bottle of jammy Argentinian Malbec.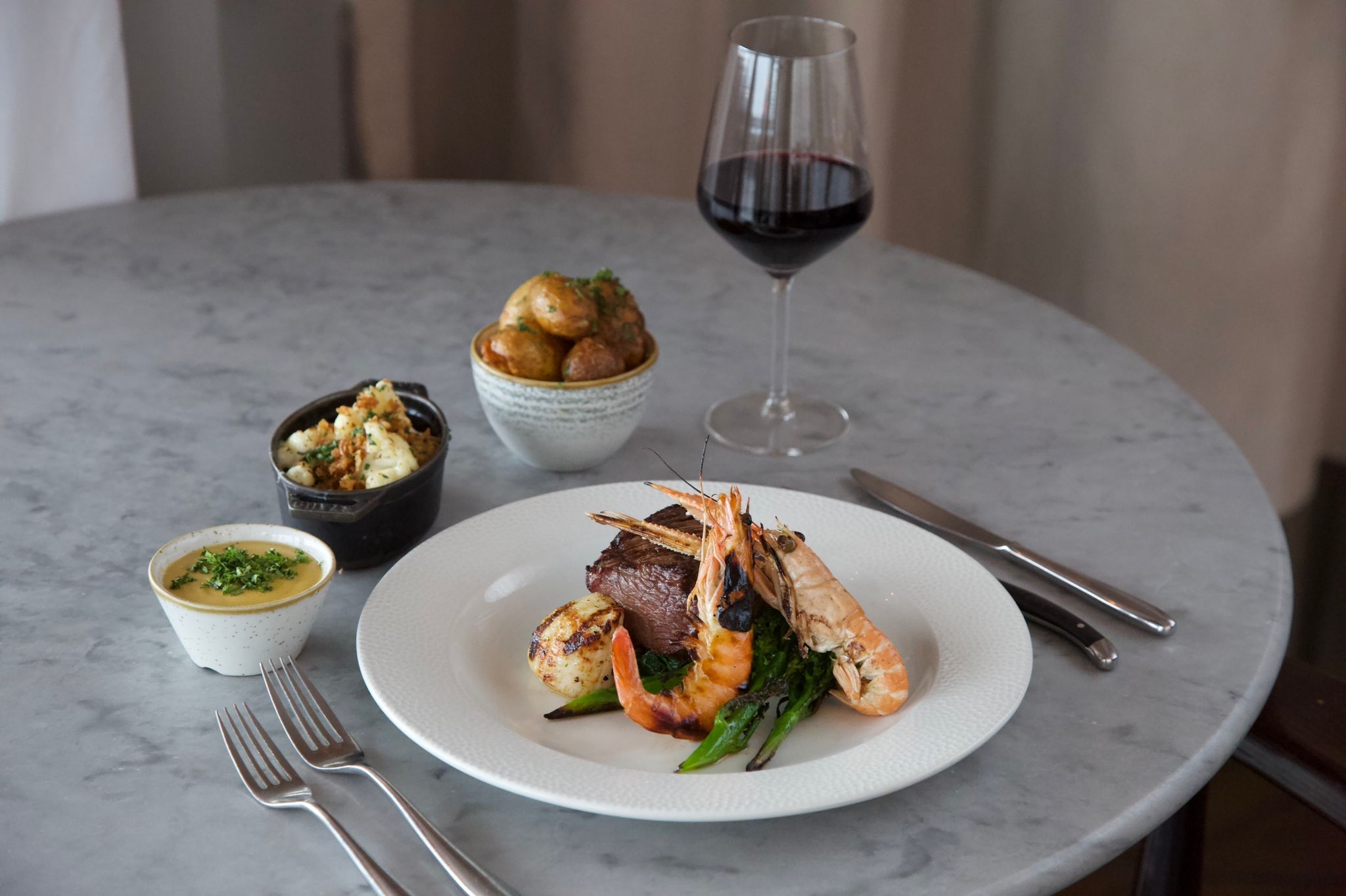 Why choose when you can have it all with Surf N' Turf?
We deviated from the main Surf N' Turf Sunday lunch menu for dessert as I really wanted to try the Salt Room Sweets, a long wooden dish displaying miniature seaside favourites. This dessert is great to share after gorging on a delicious meal. My favourite was the miniature ice cream cone filled with popcorn-flavoured gelato and the handmade chocolate truffle. There was also a mini choux pastry bun filled with blackcurrant cream and a mini donut. Also, did you know that any dessert eaten directly after a roast contains zero calories?