The local experts' guide to Christmas wine
Christmas Wine Guide
Pop and pull corks on absolute crackers this Christmas with our wine guide. To help you celebrate the festive season in good cheer, we asked a selection of local wine experts for their top recommendations. We asked each to give us an affordable party wine, a wine for the table on Christmas day and a wine that's a perfect gift. 
Supporting small and local businesses this Christmas never tasted so good! #BrightonUpYourChristmas
The winemaker's selection
Bolney Wine Estate – Sam's selection
Our suggestion for an affordable party wine has to be our Estate Bacchus, it's sweet and easy-drinking, goes well with desserts. Being named after the god of wine and revelry it should see your party go with a swing!
If you're keeping it classic with a turkey on Christmas day, then our Blanc de Blancs pairs well with turkey and canapes. If you're opting for a ham or a nut roast then our Estate Chardonnay pairs well with these.
As a gift, the Bolney Estate Winemaker's Edition is a well-balanced, medium-bodied red with earthy notes of blackberry and dark chocolate, perfect for winter. Or our Cuvée Rosé is elegant and delicate.
Manning's Heath Estate – Barry's selection
A great affordable party wine has to be Benguela Cove​​ 2020 Lighthouse Collection Sauvignon Blank. Its aroma is explosive of gooseberry and grapefruit with hints of ripe guava, lemon zest and top notes of rose blossom. At £66 a case, it's quite affordable but impressive and drinkable.
For Christmas day lunch you want something of note. The 2018 Benguela Cove Cabernet Sauvingnon is highly awarded. This wine will still shine 8 – 10 years from its vintage, developing richer layers as those cool notes start to dissipate, so it's worth picking up a case at £105 and making it into an annual Christmas tradition!
As a gift, we've put together the Catalina Semillon exclusive vintage. Only three barrels of this wine were produced and this gift case is a thing to treasure. The first bottle is for immediate pleasure. The second bottle is scheduled for the 'peak drinking window', in the next five-plus years. The third bottle is intended for the cellar (up to 10 years if cellared correctly), but we won't blame you if you pop in right after the second bottle!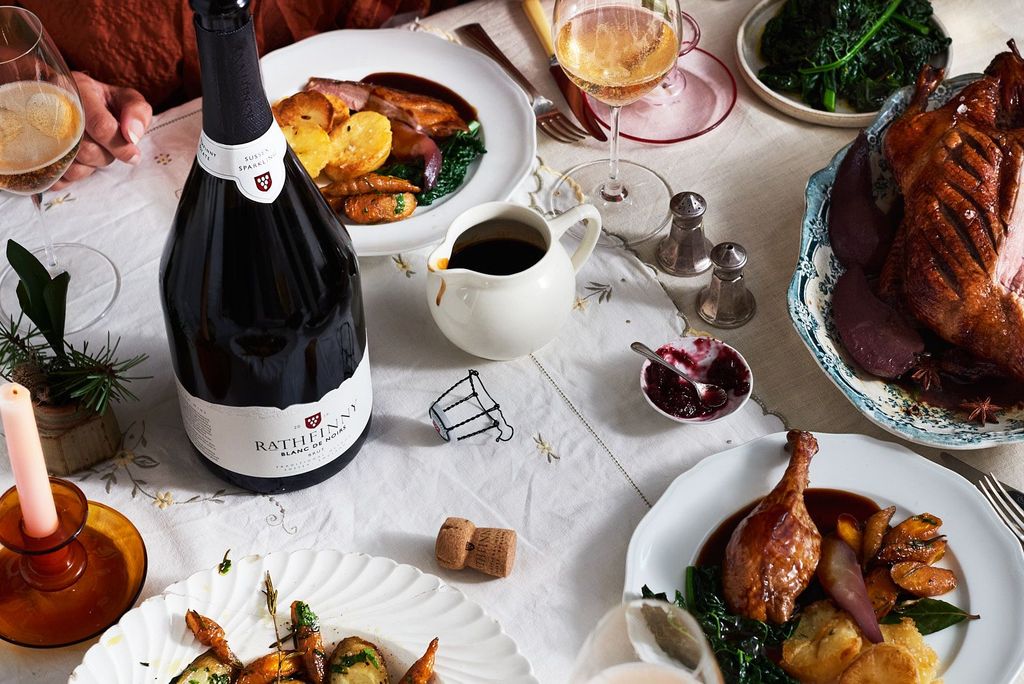 Rathfinny Estate – Millie's selection
For an affordable party wine we suggest our Classic Cuvee 2017. It's the second vintage of our 'house style' sparkling made with a blend of Pinot Noir, Pinot Meunier and Chardonnay. It has a light ochre colour with classic English sparkling notes of apple, giving way to a creamy mousse and flavours of plumb and citrus. 
For a wine to go with Christmas day lunch we'd suggest our Rathfinny Blanc de Noirs 2016 magnum – perfect for a group around the table and pairs well with your Christmas lunch. The flavours of morello cherries and refined plum-compote finish make this ideal if you're serving duck or venison. As a gift, we'd suggest our newly released 2018 Rosé with gift box. It's a pale pink rosé with a vibrant palate of wild strawberry coulis and candied mandarin zest. 2018 is often referred to as the vintage of the decade. This rosé is a real celebration wine that your giftee will just love.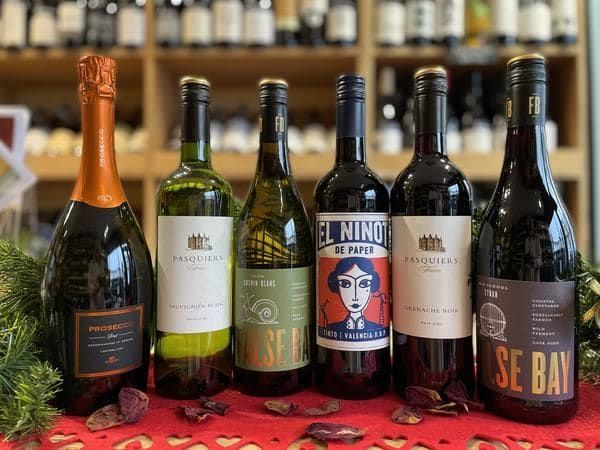 Seven Cellars – Sean's selection
Chin Chin is a fantastic "drink anytime wine", a Vinho Verde Quinta Do Ermizio in Northern Portugal. Aromas of strawberries and pears are well balanced by a slight sprite on the palate and a salinity that is provided by its closeness to the Atlantic. Easy to drink but light and low in sulphites so, in theory, your head shouldn't feel too bad in the morning. 
For Christmas lunch we'd recommend La Cayetana Syrah from Mendoza, Argentina. Dark, brambly fruit, hints of fruit cake and chocolate. Silky tannins and a persistent finish make this a wine bold enough to stand up to red meat but would also sit nicely alongside a Christmas turkey with all the works. 
Stars Cava is the perfect gift. Reasonably priced and great quality. Cava is a sparkling wine made by the traditional method also known as the Champagne method. The grapes are different but the process is the same as Champagne. Easy drinking, dry with a generous fizz. Ripe fruits and a slight nuttiness make this a delicious drink. Whoever receives this will thoroughly enjoy it.
Butler's Wine Merchant – Cassie's selection
We've put together a Christmas party mixed case. These are 12 affordable wines perfect for any Christmas party. If you're looking for a treat, Champagne will make any party go with a bang! We import a range from a small family producer called Edourad Brun and their Premier Cru Champagne is one of my very favourites! 
The fine Christmas case has been compiled with Christmas lunch in mind. It includes a classic Champagne to kick off your festive celebrations, a seafood-loving Sancerre, a couple of Burgundies that will take Christmas dinner to the next level, a fireside South African red and a port to crack open with the cheeseboard.
When it comes to buying a gift bottle I tend to sway towards English sparkling wines. I would go straight to Ridgeview from Ditchling or Breaky Bottom, who are just up the road in Rodmell. Or the Spaniard Monastrell we have is in a stunning festive gold bottle and is a beast of a wine which would be ideal with red meat or cheese. Or by itself sat by the fireside.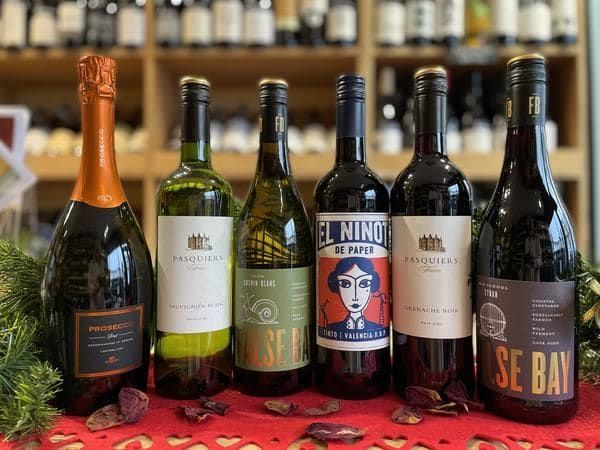 The restauranteaur's selection
Plateau – Josh's selection
I think Ernesto of Costadilà, Moz, 2020, is the perfect party sparkling wine. It's pet-nat (naturally sparkling), floral and aromatic on the nose and yet full of zip and grip on the palate. They are not filtered and the resulting sediment gives the wine a hazy glow.
For Christmas day lunch I'd go with l'Excentrique, 2020, from Gregory Guillaume. This Merlot is a firm Plateau favourite at the moment, it really impresses with a cascade of brambly fruits, just the right amount of earth and a cleansing line of acidity that keeps you coming back for more. It's a bottle that will stand up to your Christmas roast, whatever you're cooking! 
If you're looking to gift wine to a loved one then I don't think you can go wrong with Si Rosé, 2020, from Christian Binner. It's an amazingly perfumed rosé with aromas of rose, grapefruit and green apple. Its vibrant colour is a testament to the life of the wine: deep and complex in structure. We think this is pure romantic craftsmanship, and they will too. 
Contact Plateau to buy these and other Christmas wines.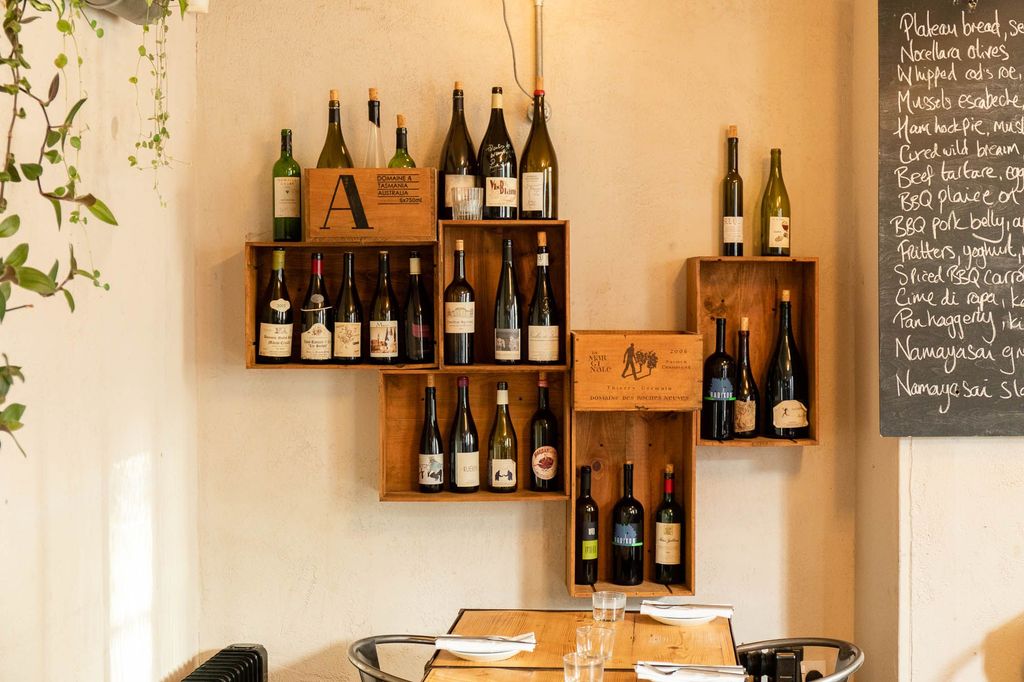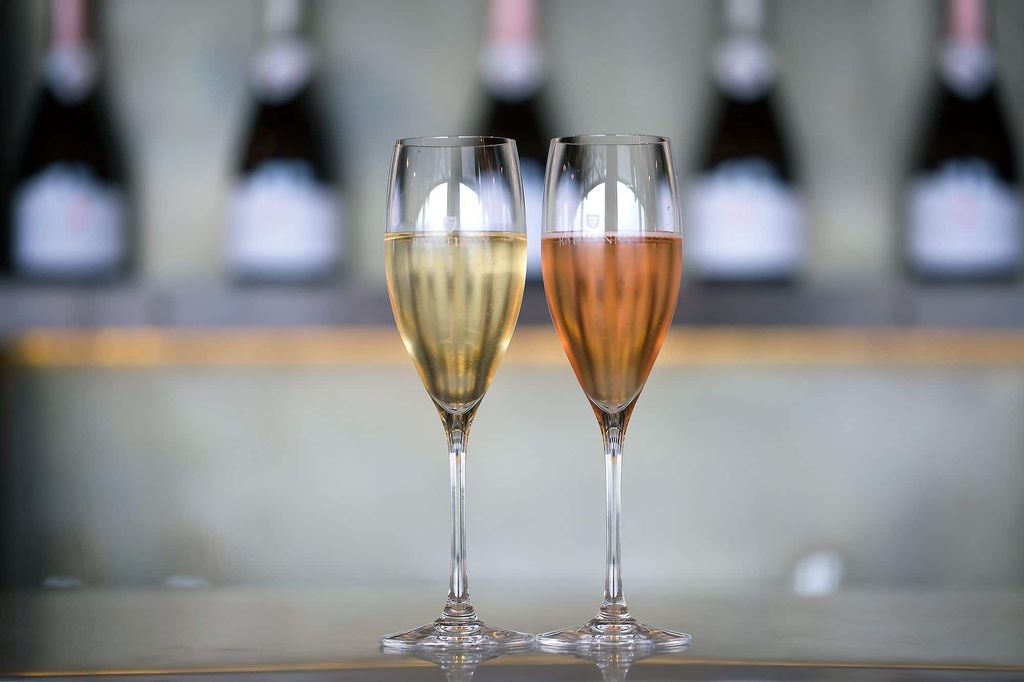 etch. – Sam's selection
For a party wine, I'd recommend the Atma White from Thymoipoulos in Naoussa, Greece. It's a fresh, textural and floral scented wine that offers amazing value, and will transform people's conceptions of Greek wines. Ciu Ciu's Piceno Bacchus is a red blend of Sangiovese and Montepulciano that over-delivers on its price point with a great balance between juicy blueberry, black cherry fruit, and peppery spice.
For Christmas day lunch, I'd opt for a lighter red like Arnot-Roberts North Coast Trousseau, a cranberry, black tea soaked wine with an alluring aroma, and a great sense of freshness; Christmas is a marathon, not a sprint after all. For those wanting something a bit richer, Clos Du Jagueyron's Margaux 2014 is a great wine, drinking really well now. For something funky and fun, Chateau Pegasus' Naoussa from 1997 is readily available, and certainly one to impress the in-laws They're all available from  shrinetothevine.co.uk.
For me gifting a bottle of wine is about broadening horizons, and a great chance to give a friend a taste of something new. Fizz always feels special, and the wines being made by Tickerage, a small husband and wife team here in Sussex, are incredibly characterful and vibrant. Their 2011 Blanc de Blancs (£36, www.wanderlust wine.co.uk) is delightful, and its quality embarrasses champagnes at the same price point.
Wild flor – rob's excellent advice