The Railway Inn Portslade is easy to find because – you guessed it – it's right by the railway (and station) in Portslade. The mock-Tudor exterior is prettied with bountiful hanging baskets (in summer at least) and you can marvel at the road rage exhibited by commuters halted outside by the ever-descending gates that block the road for passing choo choos.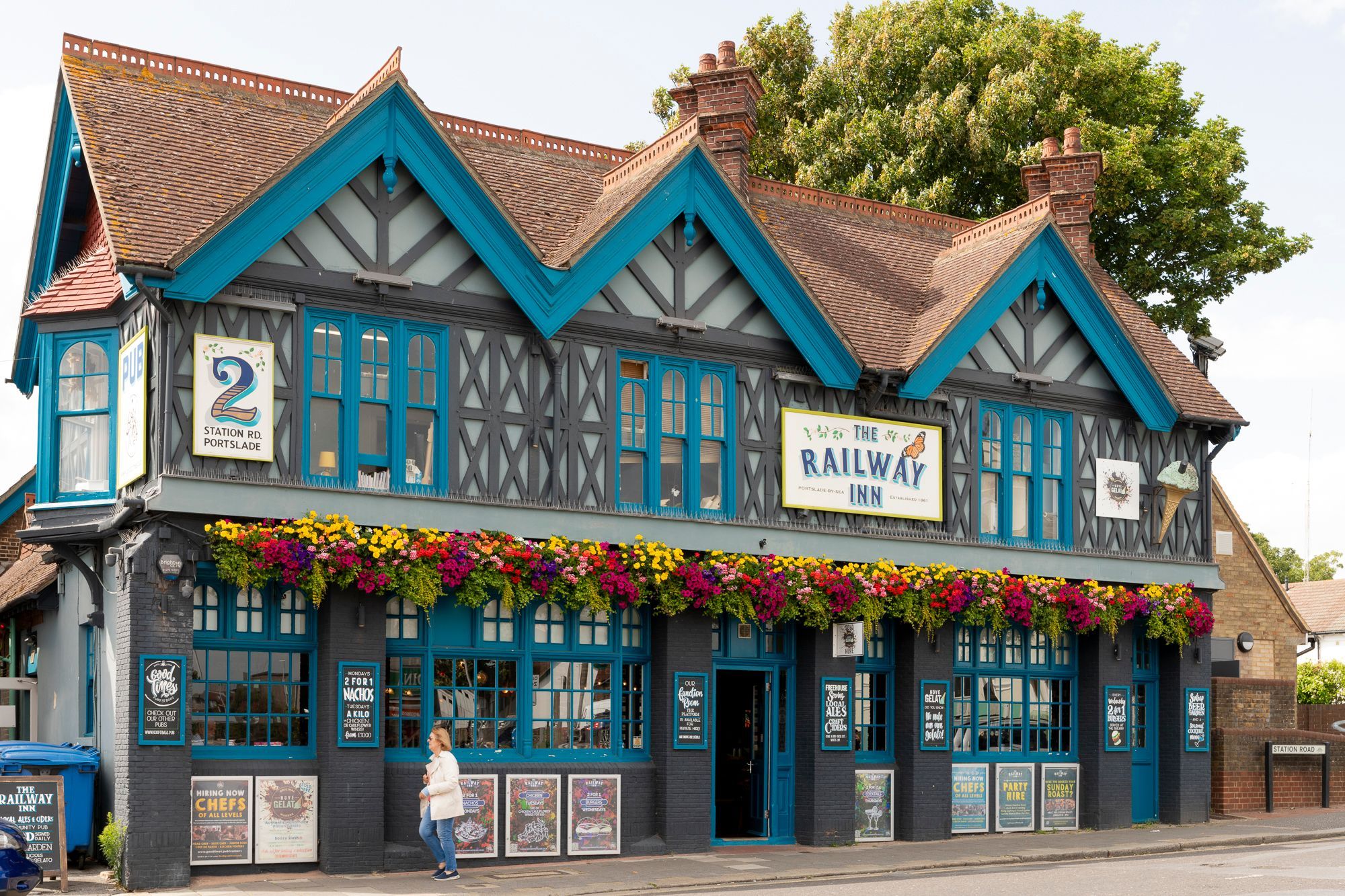 Inside, we found a bright and airy expanse carved into neatly designed sections to cater for large groups or more intimate liaisons. There's a colourful ice cream stand, supplied by Hove Gelato, to keep the kids (or your inner child) amused and the bar is stocked with well-known beers and more crafty creations. There's also a cute, colour-coded cocktails menu with tube station name graphics. Can you journey all the way from Cucumber Bite to Baja Daiquiri? Perhaps not on a school night, or you could wind up on the next-day-off express…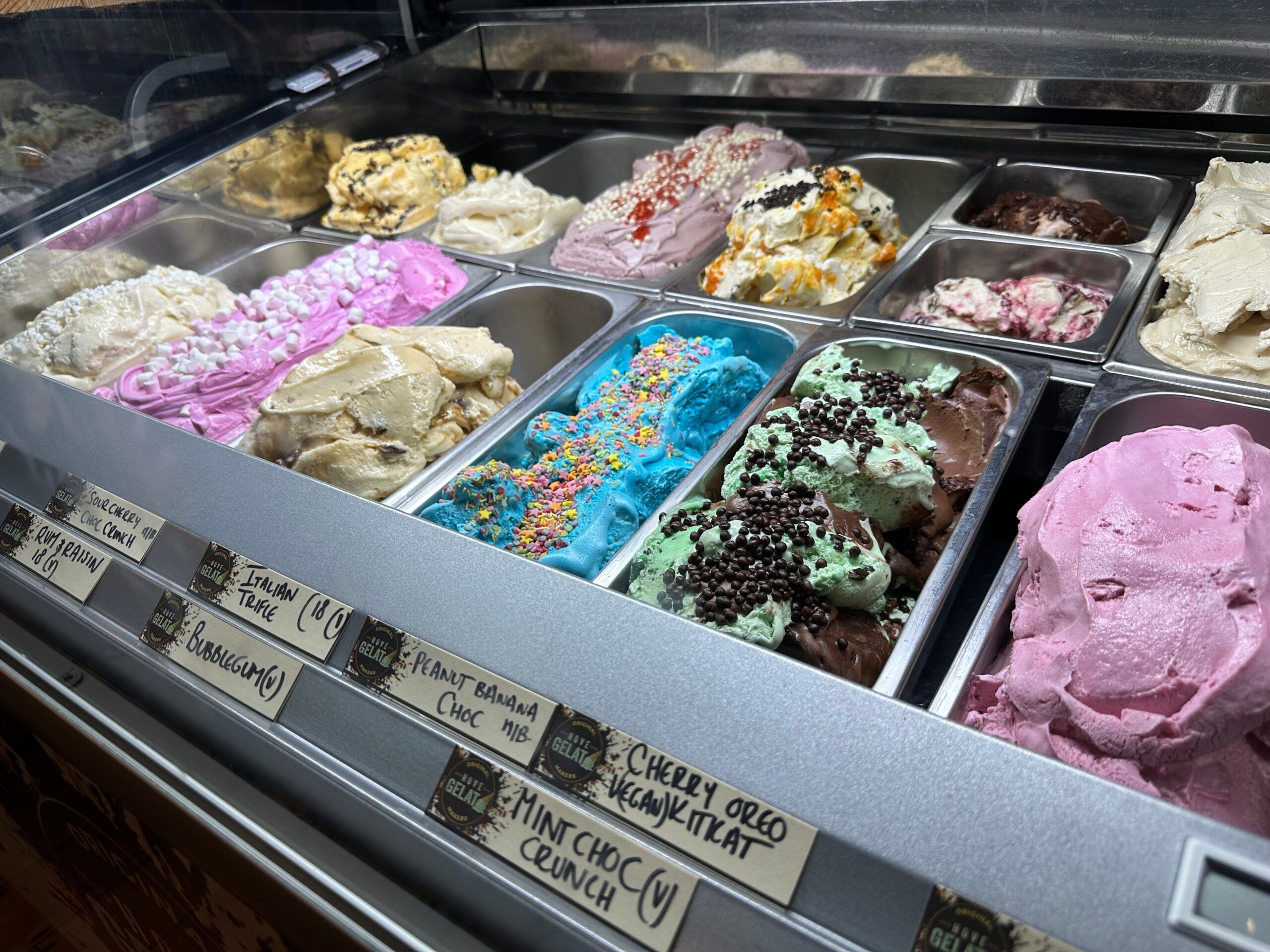 But it's the new menu of Asian and Mexican street food fusion that predominantly piques my interest: what could this look like or indeed mean? Is it taco noodles with soy sauce guacamole or what are they cooking up in there? 
The good news is that the team has devised a cunning menu which twists pub classics, and celebrated street food, into an ambitious menu taking in Bao Buns, Nachos, Fried Chicken, Bento Bowls and Burgers. Confused? Don't be, it's a pick 'n' mix of what you like and what you're hot on giving a go. There's no bad news, each dish is nicely presented and tastes much better than you might expect from a community pub. The Railway Inn is going all out on the food, and it shows.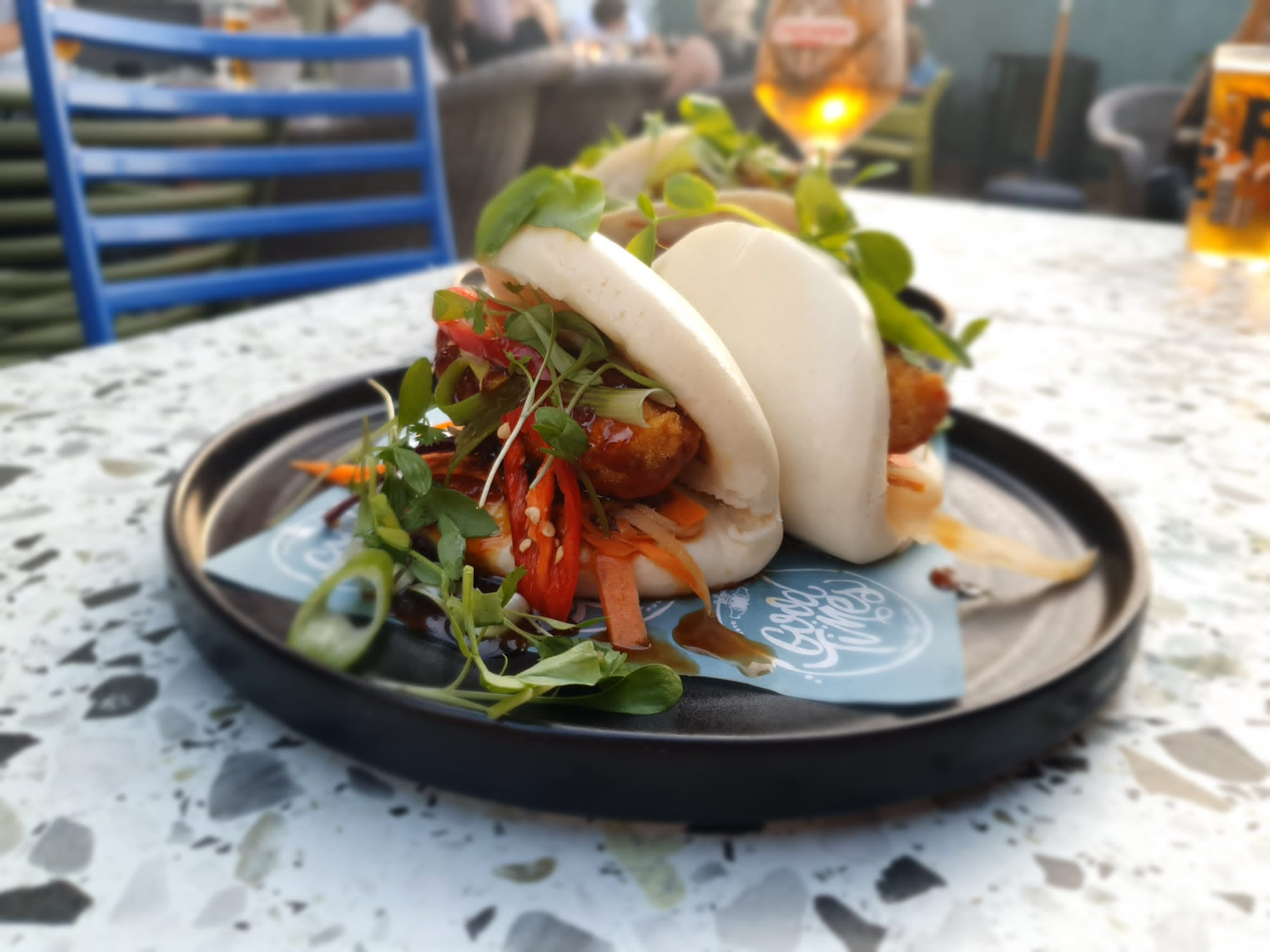 We boarded with Kung Pao crispy tofu Bao Buns and the lightness of the dough contrasted well with the crunch of the tofu and thinly sliced carrot and spring onion toppings. As we delved in, a hit of jalapeno emerged alongside the salty-sweet spice of the Kung Pao sauce. Easy to eat in a palmful, they matched perfectly with a cold beer. The tacos are soft and envelop the Karaage Japanese fried chicken to echo the Baos' texture variety and array of flavours.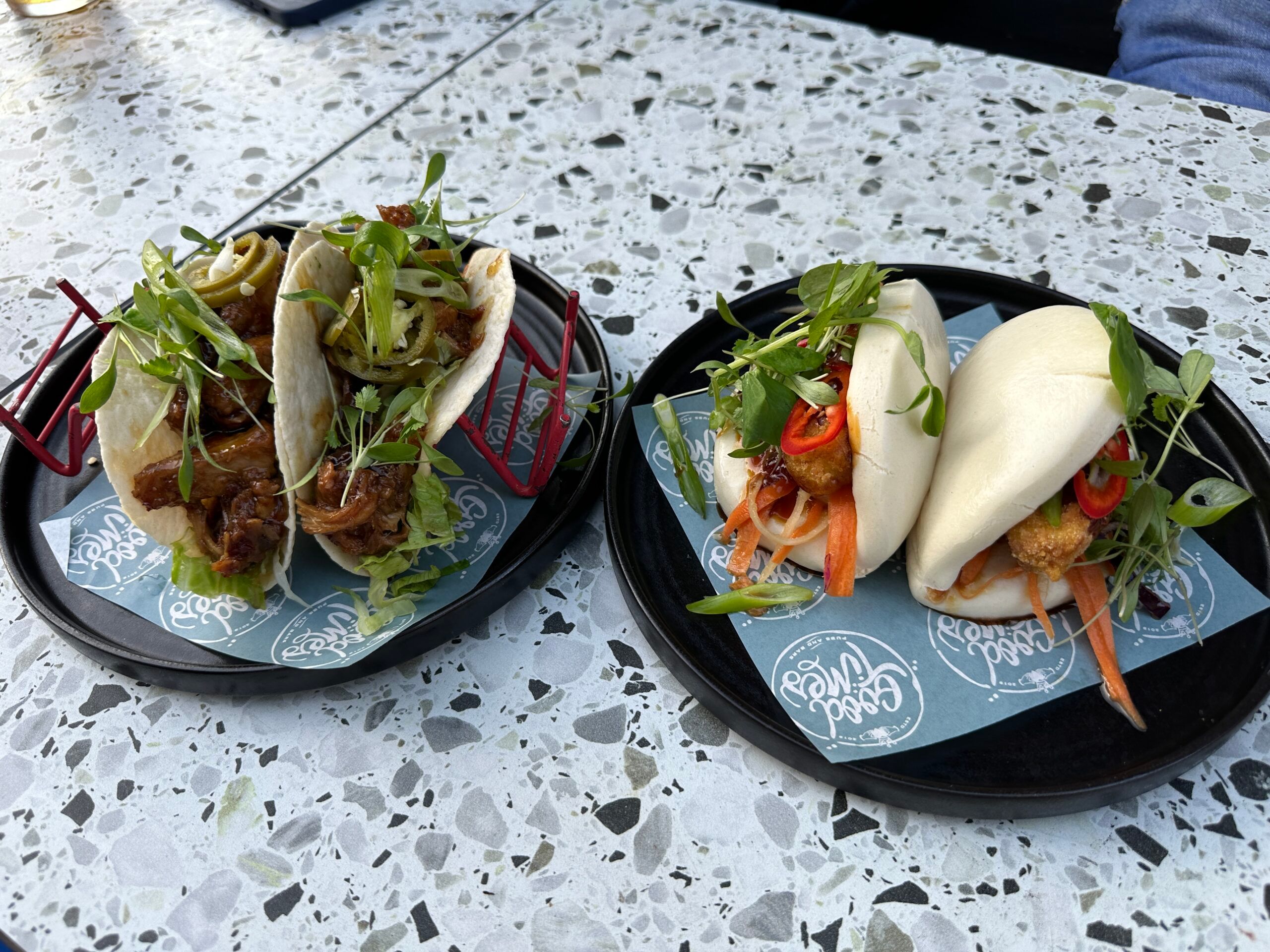 For a pub, the Teriyaki salmon was high-end restaurant quality: beautifully cooked through to stay juicy in the middle and deeply flavoured on the outside, with charred lime to squeeze over some zing. We'd go back just for this.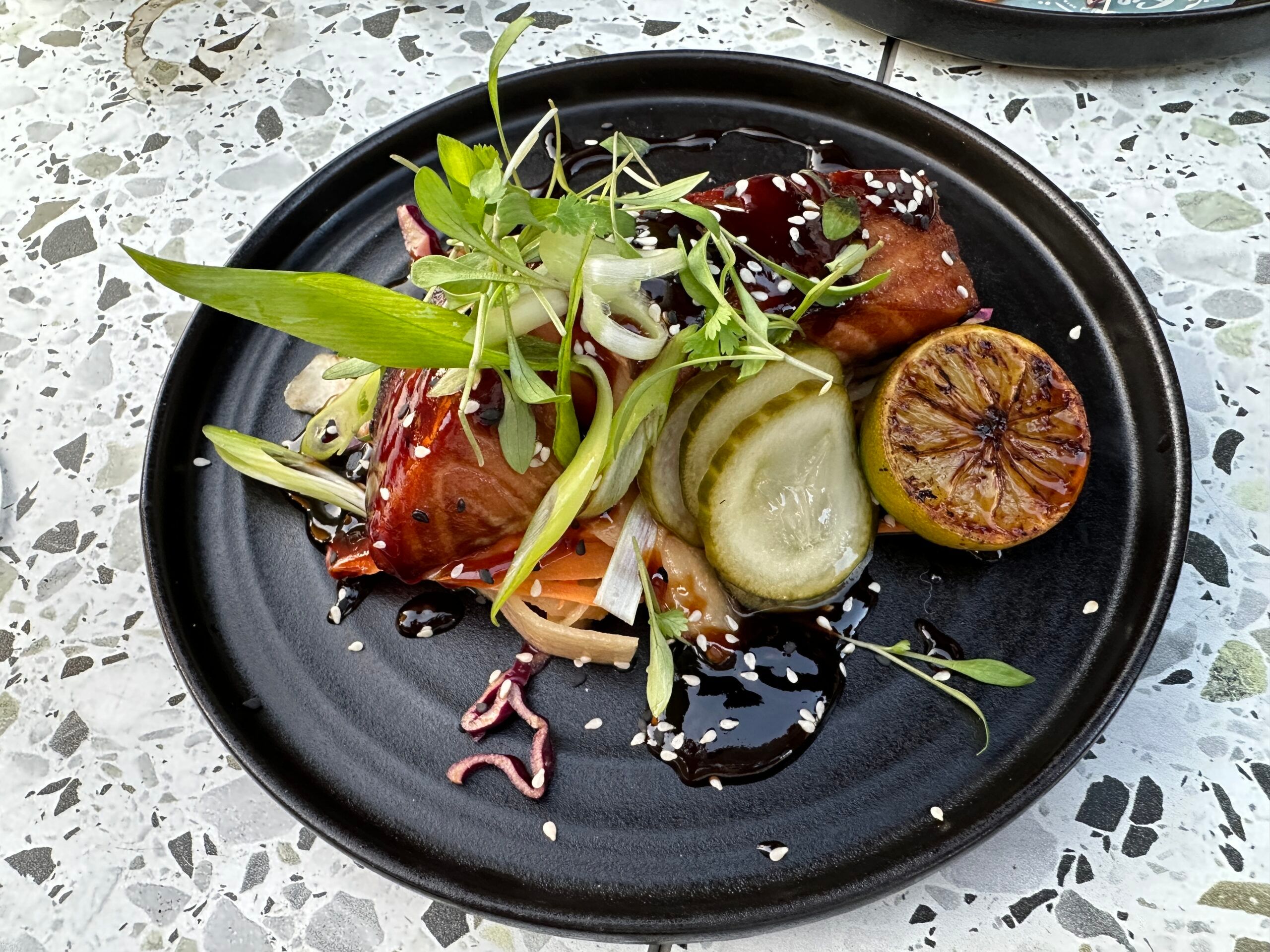 The menu allows you to choose sauces for the Chicken Shop options, which curiously includes cauliflower wings as a vegan option. Go for the scotch bonnet if your tum can handle it, but we played it safe with the satay and sesame, which was peanutty, creamy and spicy in all the right dimensions.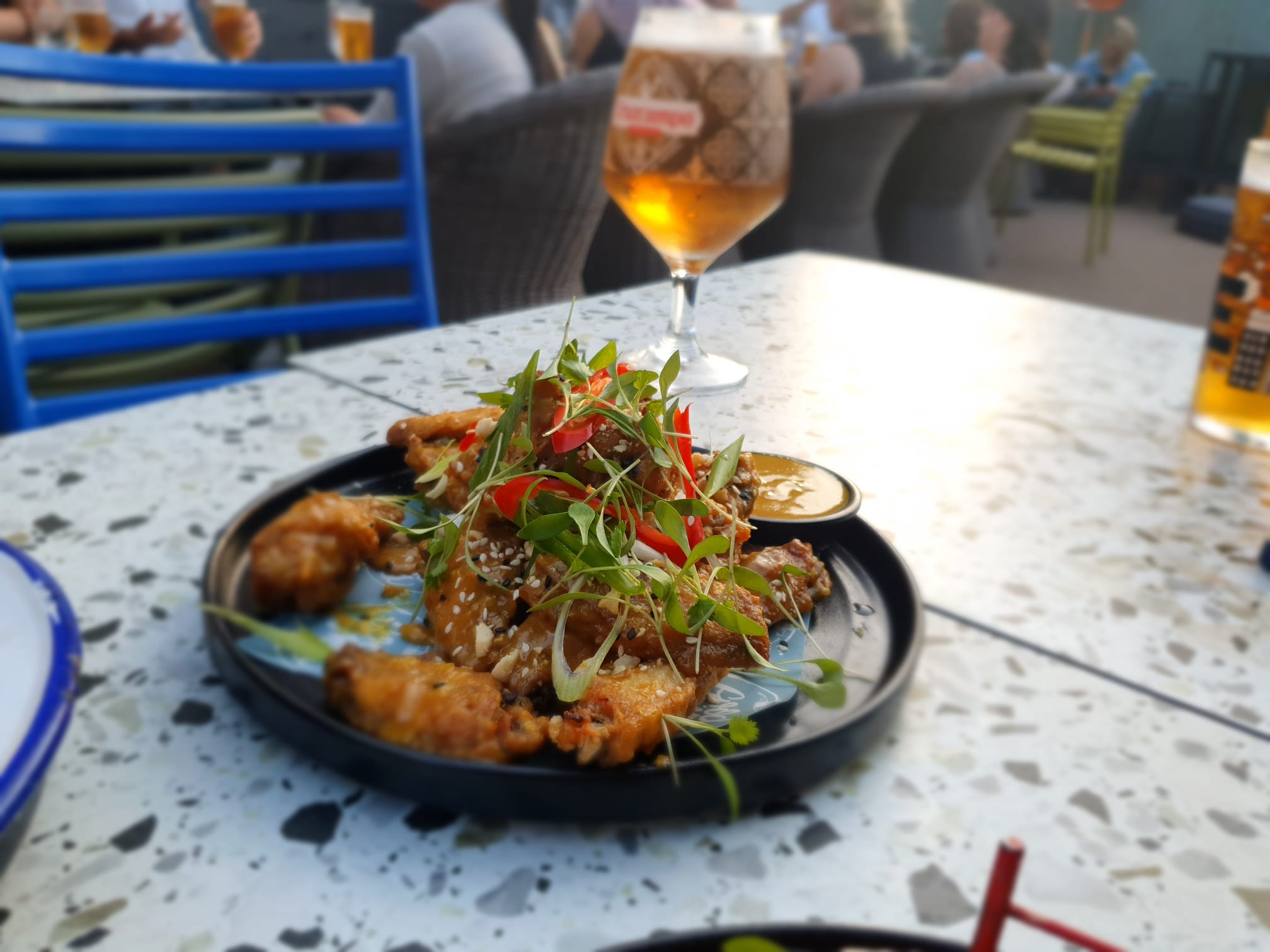 Channelling that inner child once more, we couldn't resist the Cheeseburger Smash loaded fries, which is akin to taking a baseball bat to a cheeseburger and letting the contents land on the thin chips and then topping it with that all-important burger sauce. The meaty bits were crisp and tasty, the pickles cutting through with acid freshness.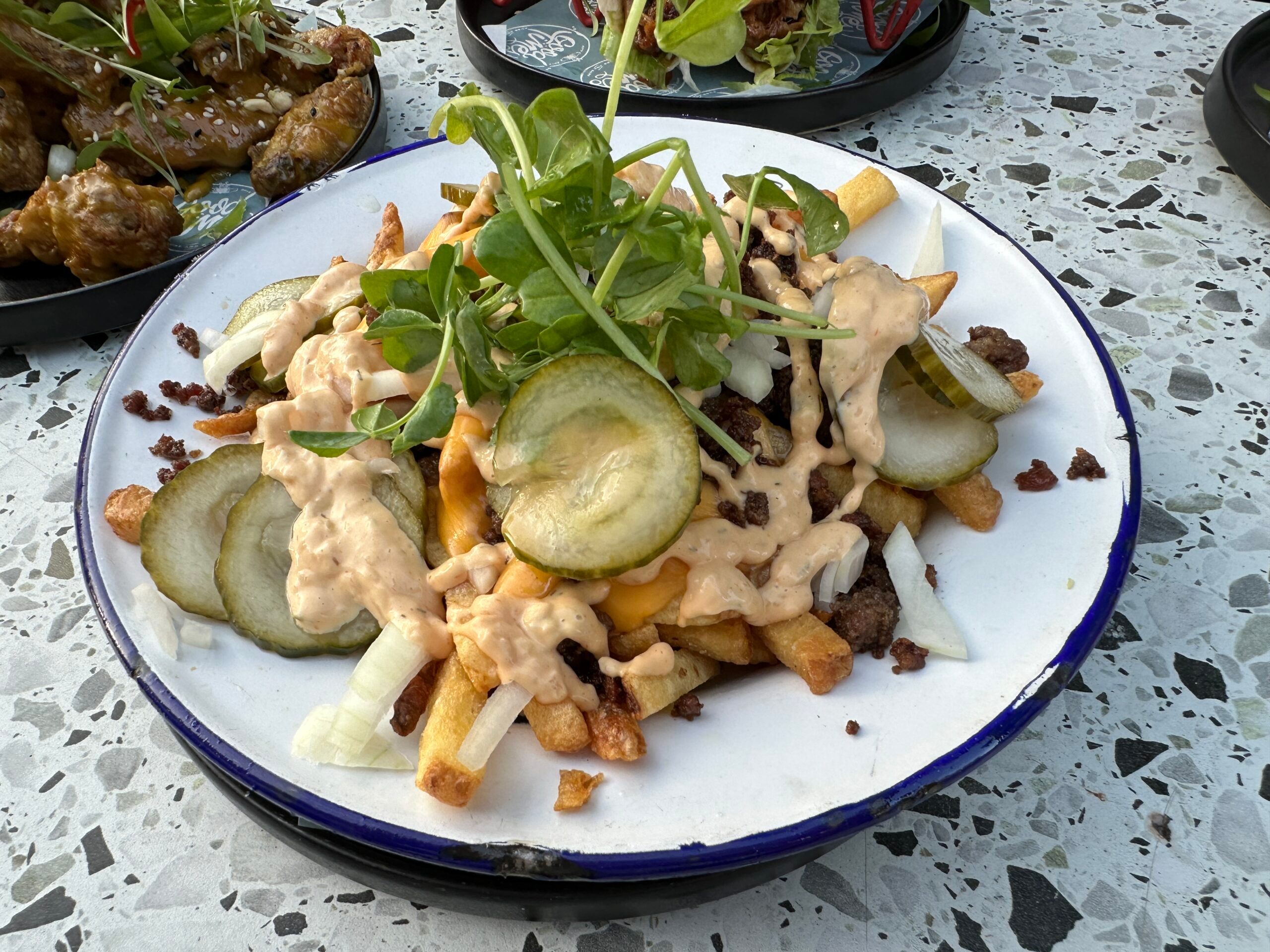 We'd like to give a shout-out to cheeky-chap Josh who serves up food with charm and a smile, and the entire team who are onto something at The Railway Inn. We'd make a joke about being 'on the right track' but that would veer on dad humour and no one likes that. Or do they? The next destination is The Railway Inn. Certainly worth a stop.