Freehaus
The acclaimed team behind Brighton Bier have transformed the historical pub that was formerly known as The Reservoir. Now in its place stands the Freehaus.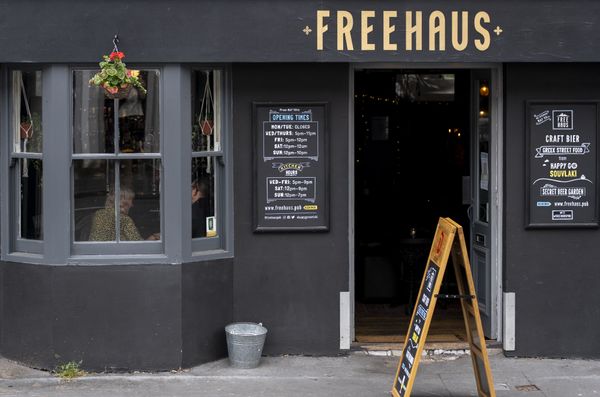 A favourite watering hole for Hanover locals, the Freehaus has a community focus and friendly pub atmosphere. Set on Howard Road in Hanover it provides a perfect pit stop for those embarking on a trek up Muesli Mountain.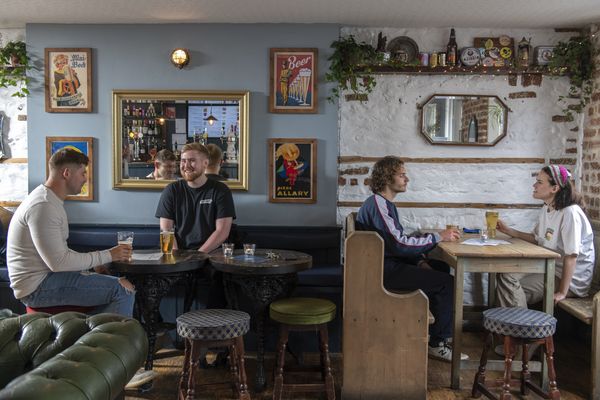 Drinks with the free folk
Freehaus is a modern tavern with a wonderful array of beers from local breweries, across the UK, imported European speciality beers and ciders. Ensuring that they cater for all, you'll find a noteworthy wine list that features local boutique & organically grown wines alongside a first class range of spirits and soft drinks.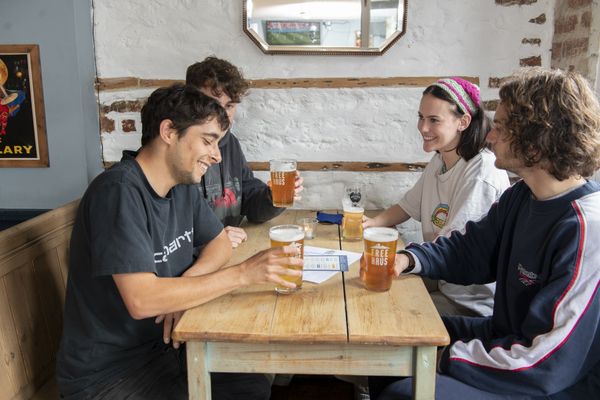 Greek kitchen
Local street food heroes, Happy Go Souvlaki run the kitchen at the venue with an easy picking menu of Greek street food delights, including their eponymous Souvlaki, loaded fries, feta salad and deep fried halloumi – all perfect accompaniments to beer!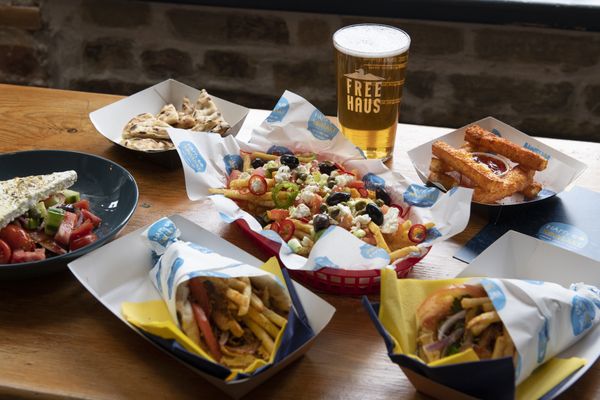 Great for groups
The Freehaus offers locals and excursionists alike, a prime spot for family and group get togethers. The ground floor is spacious and boasts a variety of comfy seating options; from bar side stools, wooden booths and then there's our favourite, gorgeous worn-leather chesterfield. We're not alone in it being our favourite – so you might have to pounce on this one!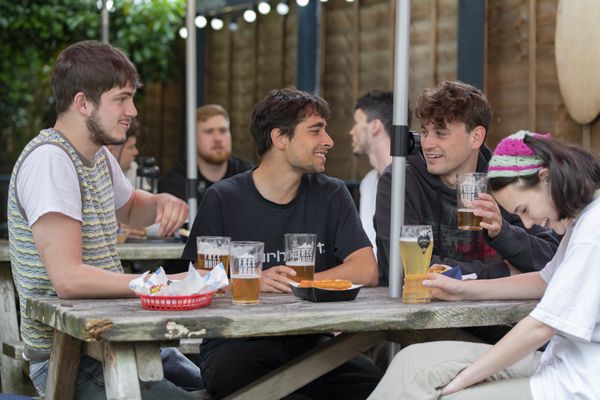 West facing courtyard
Head downstairs and you'll find another spacious room with an adjoining west facing secret courtyard garden. The courtyard offers guests outside covered seating and heating if the weather isn't great, and when the suns out you can bask in the glow of its seclusion making it the perfect space for a spot of outside socialising.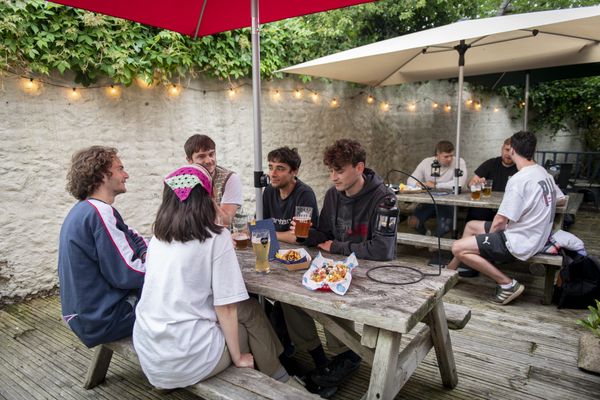 Game station sensation
Downstairs at the Freehaus, you will find a well established games room – a hidden gem unknown to many, but it is there and waiting for you. Venture down and you'll find vintage arcade games, a dartboard and even a vintage toad in the hole table. The game originates from our historic northern neighbour – Lewes.
Post a Review
Be the first to review.