Are you feeling Lucky? Lucky Beach Brighton Review
The Lucky brand has made quite a name for itself over the last couple of years. As part of the Kemptown Project, Lucky not only boasts a long-term residency at The Temple Bar but also offers Northern Thai barbecue at Brighton's premium roastery and cafe Redroaster, through its restaurant Lucky Khao in the evenings. But none of these would exist were it not for the place it all started: the original Lucky Beach in Brighton's iconic King's Road Arches.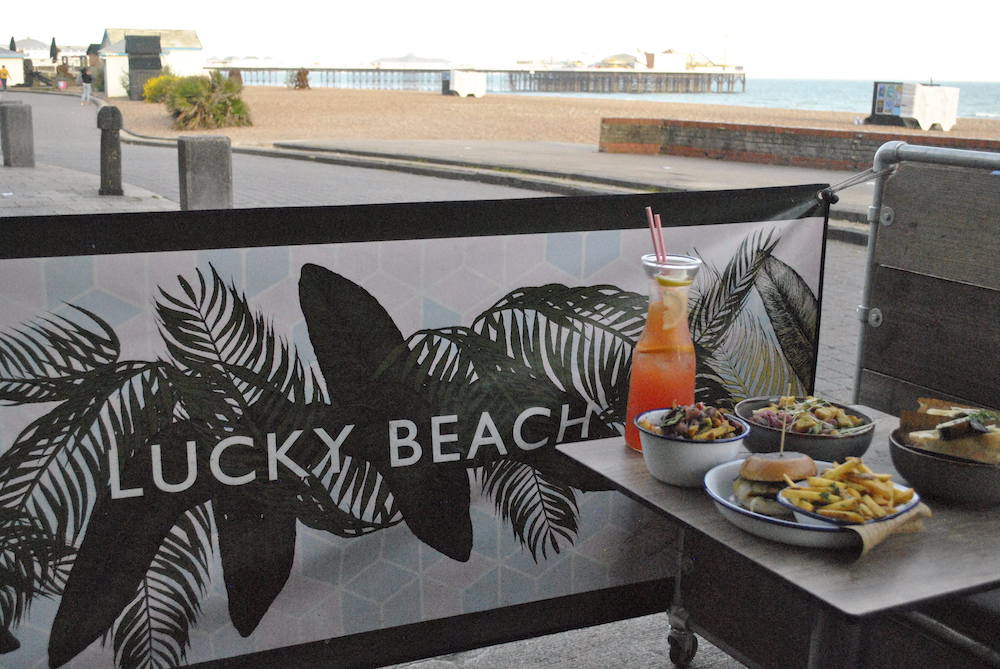 A twist on the classics
Lucky Beach Cafe has been serving up grub on Brighton's famous beach since 2013, offering a twist on traditional seaside cuisine. While you're still able to find a fish'n'chips dish at this laid-back spot overlooking the sea, it's likely to be an amped up version of the classic – think those classic flavours, but elevated with a cracking batter, Maldon salt and homemade dill-tartare sauce. Then there's the rest of the menu, which changes seasonally, caters to vegans and comprises only locally-sourced, sustainable ingredients.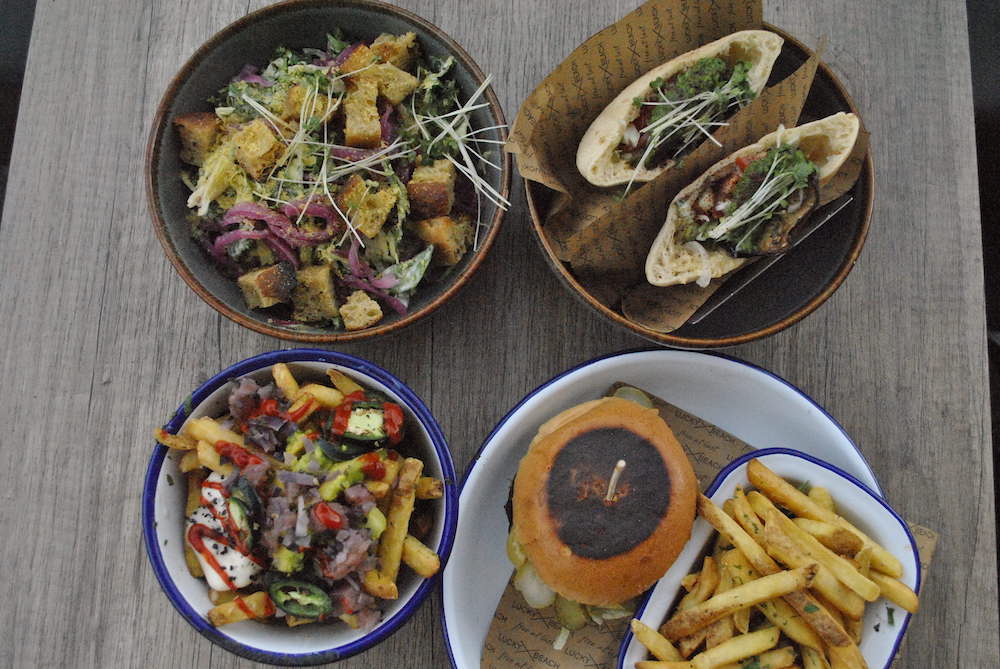 A sea of ethics
Kemptown Project's mission to be the most environmentally-conscious restaurant group in Brighton & Hove is palpable across the board; after all, this is a restaurant which has always bought locally and managed their energy and waste carefully and is recognised as one of the UK's most sustainable businesses.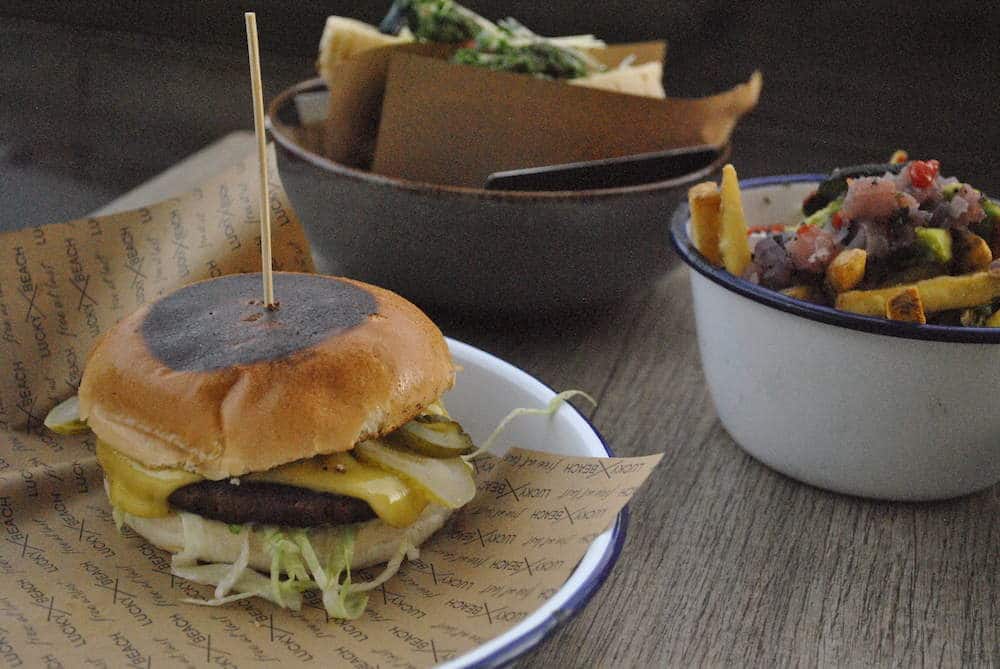 Their Impossible burger was the first to be launched in Brighton which 'bleeds' like a real beef patty – and yet it's 100% plant-based – and has been so popular they've just launched a second burger using this sorcerous combination of vegan-friendliness. And they even share their profits with a community in Rwanda (where their coffee is grown).
On the ethical front, so far so good, then.

When vegan isn't the raw deal
When it comes to their menu, it's split more or less down the middle when it comes to herbivore versus carnivore. On the one hand, you have their selection of fantastic beef burgers; the Shorthorn (£8.90) is about as indulgent as it gets with organic dry-aged beef, fig jam, bacon, gooey raclette, toasted hazelnuts, greens and 'ketchup leather'.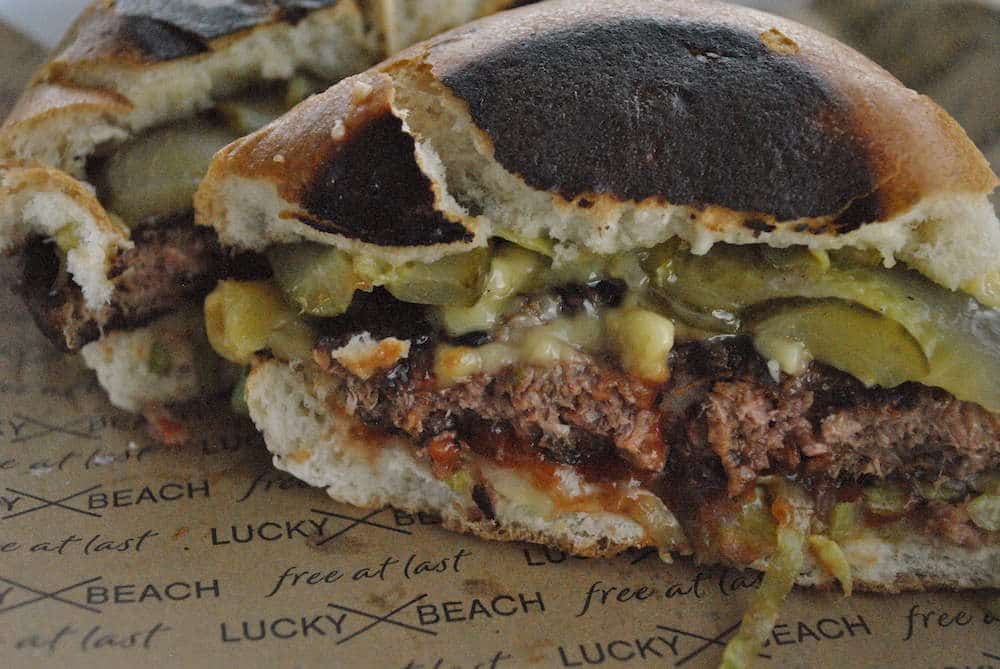 On the other, you've got the aforementioned Impossible burger (£9.20), made up of the Moving Mountains B12 burger, vegan cheese, tomato, lettuce, onion and pickles, all stacked inside a pretzel bun. At other burger spots, you could probably argue that the meat option would win out every time, however with two phenomenal cruelty-free burgers taking pride of place on their menu, this is where Lucky Beach is different – and, even better, it knows it.
Love on top
It's not all burgers, however, and there are plenty of salads, sides and small plates on the menu to sate any appetite – or order on top of your main. Most notably is their fries selection, offering skin-on rustic chips that are full of flavour and then loaded with toppings. The loaded vegan nacho fries (£5.70) are the best of the bunch, piling guacamole, salsa, soured cream and all sorts of chillies and flavour atop a generous portion of chips – the perfect accompaniment to a burger.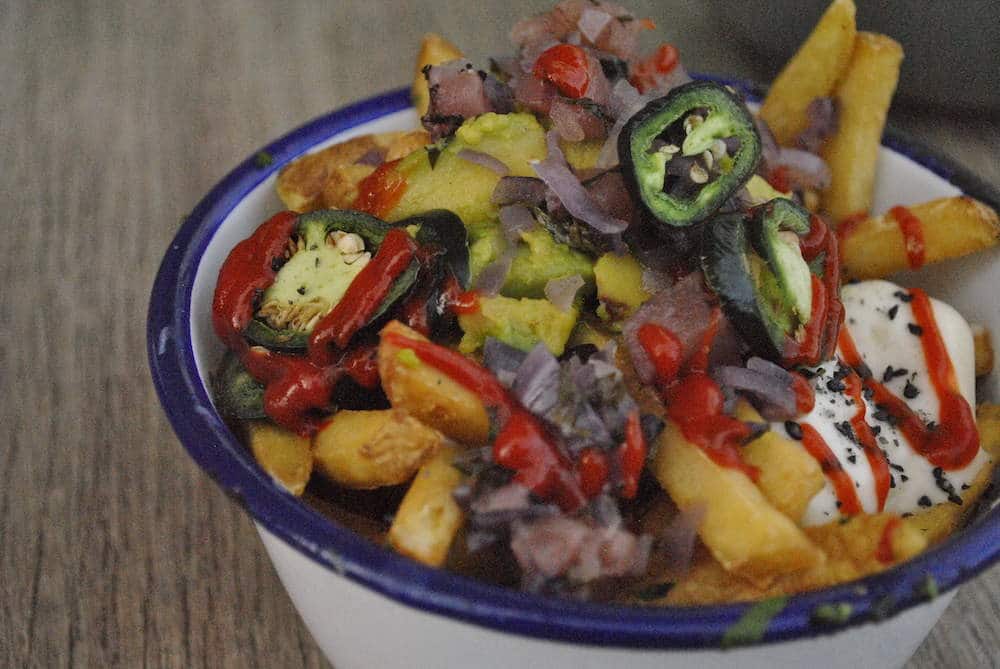 There's also their kale caesar – which comes in both chicken or vegan options and includes the best croutons known to man – and the most recent addition to their menu, their white corn ribs (£4.90), first introduced at their sister site Lucky Khao.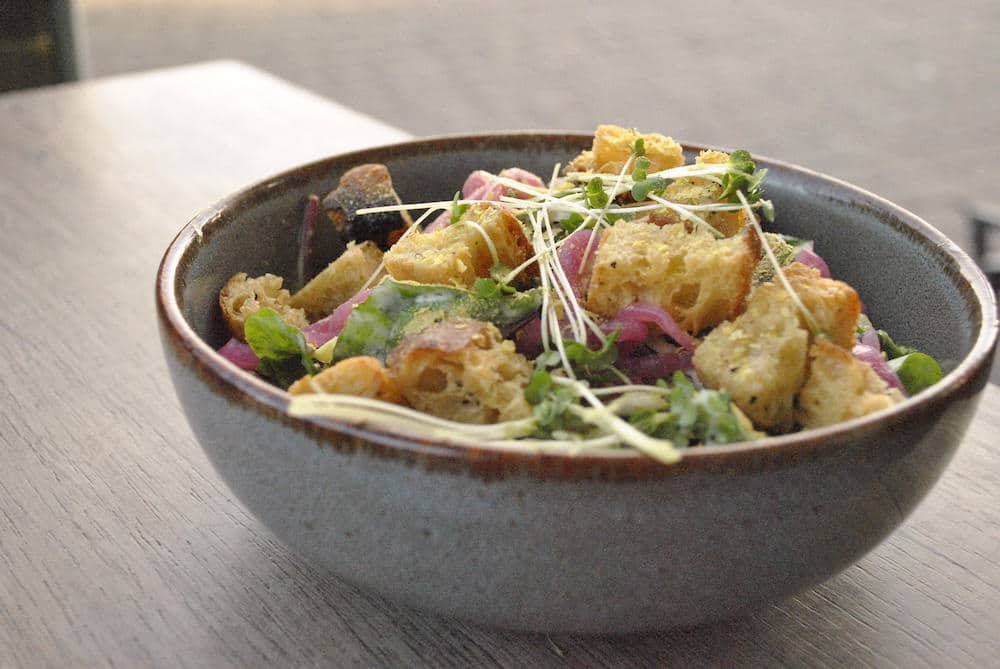 All summer long
Lucky Beach tends to be busy all year round, with popularity reaching its peak in the summer months, and it's easy to see why. Restaurants this good that possesses a solid ethical focus and the stunning Brighton shores as their backdrop are in short supply in this city…
There are very few places where you can chow down to your heart's content and then immediately drag yourself across the pebbles to the sea to paddle it all off.
It's one of many things that give this restaurant its alluring quality, making it ideal regardless of whether you're on the search for a quite bite with friends, cocktails in the sun with the gang or a great date location.